Productivity, creativity and satisfaction - The performance and well-being of employees are decisive for entrepreneurial success and are becoming increasingly important in times of change in an ever more agile working environment. Company health is more than back training and benefits! Find out more about the trends in Corporate Health Management in the Corporate Health section of ZP Europe. Selected experts will bring you up to date on the latest developments in the areas of occupational safety, employee satisfaction, e-health or health communication!
// Meet BGM consultants, ergonomics service providers & companies that help you to integrate more exercise, healthy nutrition and mindfulness into your working day.
// Find suitable solutions for your individual needs & new food for thought for sustainable health management - no matter if you are a BGM beginner or BGM practitioner!
// Experience exciting programme points, interactive BGM contributions, numerous best practices and specific guided tours!
// Use the networking platform of the BGM community to optimally promote and maintain the health of your employees.
theory and practice - all in one place
networking with the Corporate Health community
Yes, I register for the newsletter.
 free     without any obligations    individual
// FEATURED EXHIBITORS
We have put together a selection (ad) of exhibitors at the ZP Europe for you here – you can find all the exhibitors at ZP Europe in the exhibitor list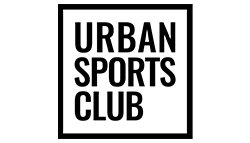 // MEDIA PARTNER CORPORATE HEALTH
// ZP FACES
Who are the ZP Faces?
The ZP Faces include selected experts, speakers and knowledge specialists from the field of Corporate Health whose knowledge and experience is helping to shape the programme of the ZP Europe.
Podcast guest
Jurek Mähler
Head of Corporate Health Management,
B•A•D Gesundheitsvorsorge und Sicherheitstechnik GmbH