---
Main Media Partner


---
Media Partners

Disrupt.
As a dynamic company, you are pursuing new solutions in the HR sector.

Innovate.
Become a trends setter and guide for the further development of HR management.

Succeed.
Pass in front of a high-level jury in one of the four categories.
The HR Innovation Award recognises dynamic enterprises that explore totally new paths with their products across the entire HR industry. Its goal is to advance the innovative power of HR markets and offer innovators a stage which they can use to attract media attention. 
// CATEGORIES
The following categories are open for innovations of startups or established companies:
// Finalisten Corporate Health & Corporate Culture
// Finalisten HR Tech & Digital Transformation
// Finalisten Learning & Development
// Finalisten Recruiting & Attraction
// CONGRATULATIONS TO THE WINNERS 2021
Recruiting & Attraction
Congratulations: Taledo won the HR Innovation Award in the category Recruiting & Attraction!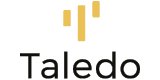 HR Tech
Congratulations: Jobufo GmbH in cooperation with Joblift GmbH won the HR Innovation Award in the category HR Tech!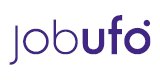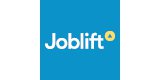 Learning & Training
Congratulations: SkillFull Serious Games won the HR Innovation Award in the category Learning & Training!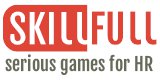 Do you already know the jury members?
// PARTNER

ZP Europe
Zukunft Personal Europe in Cologne, is the flagship ExpoEvent for all matters concerning the World of Work. Topics range from recruitment to human resource services, to professional training, leadership and employment law to HR software and the future of the world of work. Benefit from a complete market overview and the opportunity for professional exchange with peers and experts about industry trends.
Main Media Partner

Personalmagazin
"personalmagazin" is Germany's most widely read trade magazine for human resource management. Every month it offers HR professionals current trends, objective analysis and practical advice on the three pillars of professional people management: management, law and organisation. All this in one magazine!
Media Partners



t3n
t3n, the magazine for the digital economy, covers news and trends of the web industry online and in quarterly print editions. Its editorial team offers fact-based and practical reporting about online business, social media, web technology and design, as well as the challenges of a digital future.