// Sponsoren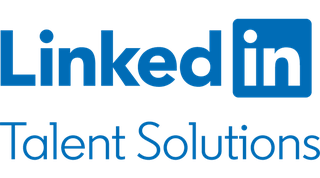 Gold & Keynote Sponsor: LinkedIn
LinkedIn is the world's largest digital network for professional exchange, with over 930 million members. Every day, millions of members use LinkedIn to make contacts, find jobs, and acquire knowledge that will help them advance professionally. LinkedIn Talent Solutions helps you find and develop the right talent for your business - From recruitment solutions to our professional development platform, LinkedIn Learning. Our products are aligned to help you plan, hire, and develop successful teams. With products like LinkedIn Talent Insights and LinkedIn Recruiter that enable individual targeting and take into account more than just a person's position and work experience, LinkedIn Talent Solutions ensures that your open positions are shown to qualified candidate:s who fit your business. Learn more about LinkedIn Talent Solutions. MORE

Gold & Keynote Sponsor: Microsoft
Microsoft Deutschland GmbH was founded in 1983 as a branch of Microsoft Corporation (Redmond, U.S.A.). In Germany, we employ over 3,000 people at our seven locations in Berlin, Frankfurt, Hamburg, Cologne, Munich, Stuttgart and Walldorf. Together with our 30,000 partners in Germany, we support companies with innovative solutions for the intelligent cloud and the intelligent edge so that they are successfully positioned for digital transformation. In addition, Microsoft is a global leader in many other areas such as productive software solutions, IT security, innovative hardware and development platforms, which are also based on open source technology. We also connect more than 750 million people worldwide with our career network LinkedIn. With Xbox and Game Pass, we enable a cross-platform gaming experience. In addition, Microsoft is involved in a wide range of initiatives and projects together with politics, business and science so that all people can participate in the progress of the digital society. Learn more about Microsoft here.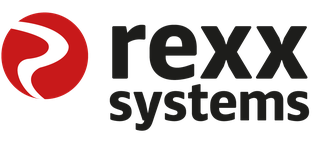 Gold Sponsor: rexx systems
rexx systems stands for easy-to-use, highly scalable software in the areas of human resources, talent management and application management, which is continuously being further developed. The rexx systems software is used by more than 2,600 customers in over 30 countries and in all common languages. Software development is carried out exclusively in Germany by highly qualified developers and engineers. In addition, rexx systems is certified according to ISO 27001 and all applications are EU-DSGVO compliant. We will be happy to show you our e-Recruiting solutions, innovative HR software products including the digital personnel file from rexx systems and much more at our booth F.08 in Hall 4.2.
This year at Zukunft Personal Europe, the 6th rexx systems Recruiting Award will also be presented at our booth. Celebrate with us on Wednesday, September 13 from 16.30! 🏆

Gold & Keynote Sponsor: Stepstone
Stepstone is part of The Stepstone Group, a leading global digital recruiting platform that connects over 110 million job applications with over 150,000 employers every year. With integrated, AI-powered platforms, both the job search of candidates and the entire recruiting process are simplified. The Stepstone Group is active in more than 30 countries - including Stepstone in Germany, Appcast in the US and Totaljobs in the UK. The company is headquartered in Duesseldorf and employs around 4,000 people worldwide.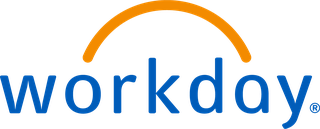 Gold & Highlight Topic Sponsor: Workday
Workday is a leading provider of enterprise cloud applications for finance and human resources that enable customers to adapt to new realities and thrive in a changing world. Workday's financial management, human resources, planning, expense management and analytics applications are powered by artificial intelligence and machine learning to help organizations around the world master the future of work. Workday is used by more than 10,000 companies across a wide range of industries worldwide - from midsize companies to more than 50% of the Fortune 500. For more information about Workday, visit workday.com.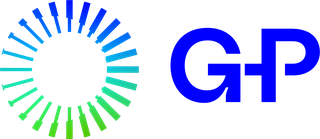 Silver Sponsor: Globalization Partners
Globalization Partners helps companies hire international talent quickly and easily. Through the AI-driven, automated Global Employment platform, customers gain access to a network of global HR experts. The industry-leading technology platform has consistently achieved a 98 percent customer satisfaction score since its launch. As a result, it plays a key role in helping companies go international, fast and successfully.

Silver Sponsor: AZUBIYO
AZUBIYO uses a scientifically based matching process to bring students together with suitable employers, apprenticeships and dual study programs. More than 4,000 training companies in Germany rely on AZUBIYO. In addition to the job market, the portal provides information on all topics relating to job profiles, career choice and applications. In addition, around 7,000 schools across Germany currently use the AZUBIYO workbooks in career guidance lessons. The job exchange, which has won several awards, is part of the FUNKE Works umbrella brand and is thus part of the FUNKE Media Group.

Bronze Sponsor: meinestadt.de
meinestadt.de bundles local information and offers on jobs, real estate, cars and leisure for every region across Germany and offers the leading job portal for professionals with vocational training. With over 17.5 million visits per month, we are the first port of call for anyone who wants to find something in their region. To be perceived by skilled workers as a potential employer, you need regional visibility. We offer exactly the right environment for this. Employers reach both active job seekers and passive job seekers via social recruiting and on the overall meinestadt.de portal.

Keynote Sponsor: Urban Sports
Urban Sports Club , Europe's largest sports and wellness platform, offers companies and their employees access to over 50 sports and wellness activities at more than 10,000 partner locations. Whether fitness, wellness, yoga, bouldering, swimming or more - with Urban Sports Club, employees can find exactly the activities that promote and support their physical and mental health. The goal is to inspire people to lead active lifestyles and help companies foster a culture of wellbeing.


Highlight Topic Sponsor: cegid Talentsoft
In a rapidly changing world of work, Cegid Talentsoft helps companies rethink HR and give them a competitive edge through sustainable HR transformation. Cegid Talentsoft is Cegid's cloud-based human capital management platform. With more than 2,000 installations, the group serves international customers across a wide range of industries.

Highlight Topic Sponsor: Indeed
Indeed is the world's largest jobs site* and is present in over 60 countries - including Germany since 2008. Our mission: "We help people get jobs." 250 million visitors** are on Indeed every month to search for jobs. More and more employers are also using Indeed to fill their open positions with qualified candidates. In Germany alone, more than 85,000 companies work with Indeed to find personnel. *according to comScore, based on total visits worldwide. **Google Analytics, February 2020, based on unique monthly visitors worldwide.

Highlight Topic Sponsor: radancy
Radancy is the leading provider of Talent Acquisition Software. We provide intelligent solutions to the key challenges of employers worldwide, delivering cost-effective results for stronger organizations. We augment our Talent Acquisition Cloud with enriched data and extensive industry knowledge to revolutionize the way organizations find and hire talent. With us, you automate and optimize all key touchpoints so you reach the right talent, at the right time, with the right message. Our Talent Acquisition Cloud offers market-leading technology solutions, including Programmatic AdTech, career sites, employee referrals, and CRM software. So you make every connection count.
// Medienpartner

Arbeit und Arbeitsrecht is the trade journal for human resources management. It combines trends in human resources management with comprehensive information on current case law and new regulations. With its website, the weekly editorial newsletter, the AuA magazine app, the annual labor law congress and various special issues, as well as online seminars and the podcast series "Kurz gefragt" ("In short"), the trade journal offers a versatile range of information with multimedia content.

Eck Marketing is an agency for speaker marketing in Munich and was founded in 2005 by Renate Eck. The speaker agency Eck Marketing und Referenten Matching is an agency for speakers. We bring speakers to those stages that exactly match their knowledge - whether trade fair, conference, workshop or webinar, whether digital, hybrid or live event or podcast. For more than fifteen years, we have been providing speaker placements for experts in the digital economy from industry and commerce and offer guidance on the trends of industry events.

Ergonomie Markt is the magazine for the occupational health and safety industry. For more than ten years, it has provided information on all aspects of ergonomics, occupational health and safety. 

FOCUS-Business is the strong brand for all topics relating to careers, business, finance, law and real estate - as a print title and digitally. We help motivated people find their way in everyday working life, shed light on work psychology components and show career options outside the mainstream. We examine socially relevant topics such as sustainability and digitization for their significance for companies and employees and take an in-depth look at the work trends of today and tomorrow.

GABAL is the practical publisher among the leading business publishers in the German-speaking world. The publishing house stands for the transfer of proven practical knowledge and publishes media products on the topics of business, success and life. GABAL is not academic or scientific. GABAL is motivating in its effect, sympathetic in its appearance and pragmatically focused on results.

IT-DIRECTOR is designed as a business magazine and reports on economic solutions through the use of state-of-the-art information and communication technologies in the upper midmarket as well as in large companies and corporations. The focus is on cost-benefit optimization and investment security. With its high-quality layout, exclusive reporting and attractive distribution, IT-DIRECTOR plays a leading role among IT magazines on executive floors and in IT departments.

IT-MITTELSTAND is the major magazine for modern and success-oriented medium-sized companies. Its reporting focuses on all aspects relevant to the establishment and use of ICT infrastructures and resources - from planning and implementation to operation. IT-MITTELSTAND informs IT investment decision-makers: managing directors, IT bosses and division managers. The trade magazine speaks the language of its core target group and thus forms the practical interface between IT and medium-sized business.

The Jobnetwork by Ebner Media Group combines 12 strong specialist job markets to match its strong media brands W&V, PAGE, Internet World Business, com! Professional and many more. This allows employers to reach several million professionals from in-demand industries such as marketing, development, IT, telecommunications, HR, sports, creative, event technology, firefighting, rescue and printing directly where they can get information and training. In addition, the weekly HR newsletter Good Morning HR provides guidance on topics that move the HR industry.

OFFICE ROXX magazine is the only magazine in Germany that is at home in all office-relevant areas. It provides office decision-makers with knowledgeable and practical information about outstanding solutions in the areas of office culture, office furnishings and office technology. Since 2015, the "Blog for Modern Work" OFFICE ROXX has also been providing information on all important facets of the modern office. It presents product recommendations and comparisons, guest articles, user and trade fair reports, tips, tests, and much more.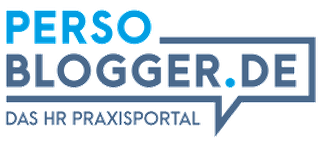 Persoblogger.de
The best-known HR practice portal in the German-speaking world. The platform offers current specialist information, studies and infographics for download, an event calendar and a job exchange free of charge and registration. In addition to overviews of the HR scene (blogs, podcasts), exciting startups and important HR service and software providers are presented in the provider directory. The podcast format Klartext HR supplements the content with a 15-minute audio format that is played out on all known streaming platforms. All information is made available to the monthly far over 10,000 visitors free of charge and without registration. Providers of HR services benefit from the recognized high quality of the content on the site, in increasing their own brand visibility in the HR world. A wide range of advertising opportunities brings together providers and people in HR practice.
Personalmagazin" is Germany's most widely read trade magazine in human resources. Every month, it offers HR professionals the latest trends, objective analyses and concrete recommendations for action for the three pillars of professional HR work: management, law and organization. All in one magazine!

The Hamburg-based IT consulting and market research company SoftSelect GmbH offers vendor-neutral IT strategy and software consulting in addition to regularly published studies and market overviews. In addition, the web-based matching platform at www.softselect.de supports companies in selecting the right business software as a free service.
Free Summary HR Research study 2021/22  | Free Business Guide HR 2021

t3n, the magazine and platform for the digital future, highlights current developments and trends in digital business online and in the quarterly print magazine. The editorial team delivers useful and relevant content for a unique and dedicated community of digital pioneers.