1
---

150Minuten
Schliemannstr. 23, 10437 Berlin 030 229085550
info@150minuten.de
https://150minuten.de/unternehmen
150Minuten is an online health platform founded by Dr. med. Sebastian Vogel and Dr. Martin Voß and developed specifically for the 45+ generation. This target group is highly relevant for companies, as employees over 45 have twice as many days of absence as employees under 45. At the same time, every second employee is over 45. The 150Minutes health programs help companies reduce absenteeism and increase employee satisfaction and productivity.
Standnummer
K.20-7
Halle
Halle 1
---
A
---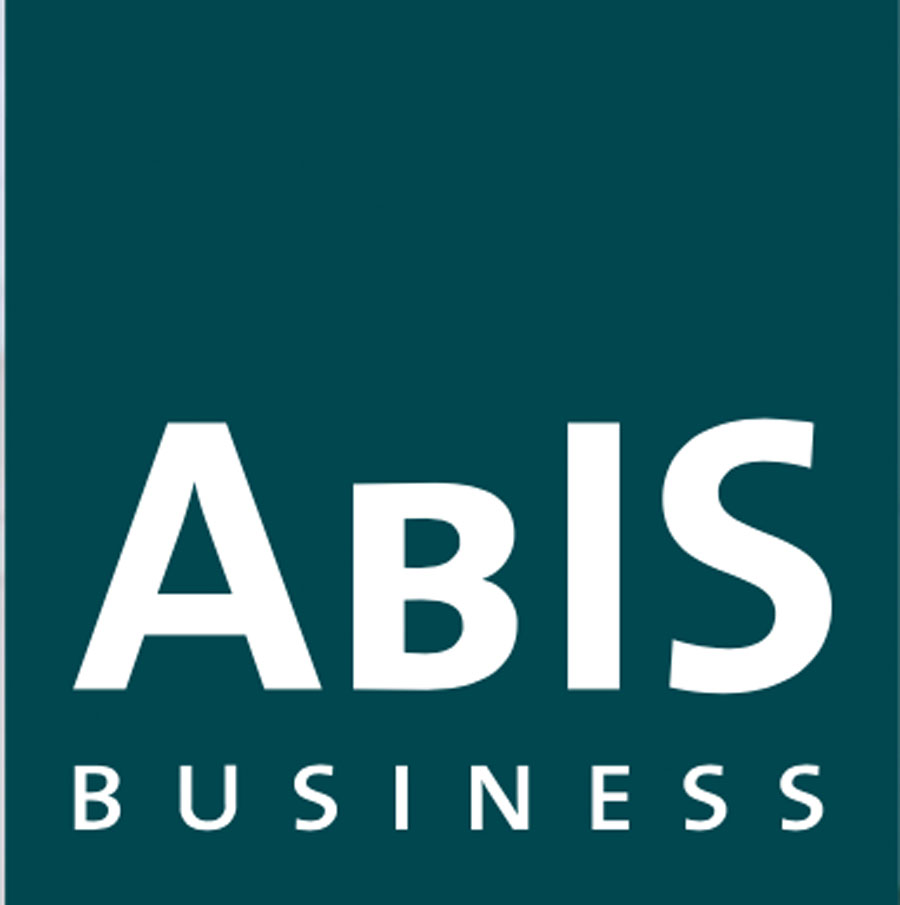 ABIS Akademie & Consulting
Hofstetterstraße 28, 71336 Waiblingen 07151 98 40 679
info@abis-business.de
www.abis-business.de
Within ABIS Academy, we have been offering professional training and education, in parallel and adding to careers, with a focus on Systemic Consulting, Systemic Coaching and Organizational Consulting for 30 years now. And we are certified by the National Systemic Society (SG) our respective association. ABIS Consulting stands for the support of transformation processes (strategy / structure / culture), the successful preparation and execution of management workshops, coaching as well as human resources consulting (compensation / performance / talent management).
Standnummer
G.22
Halle
Halle 1
---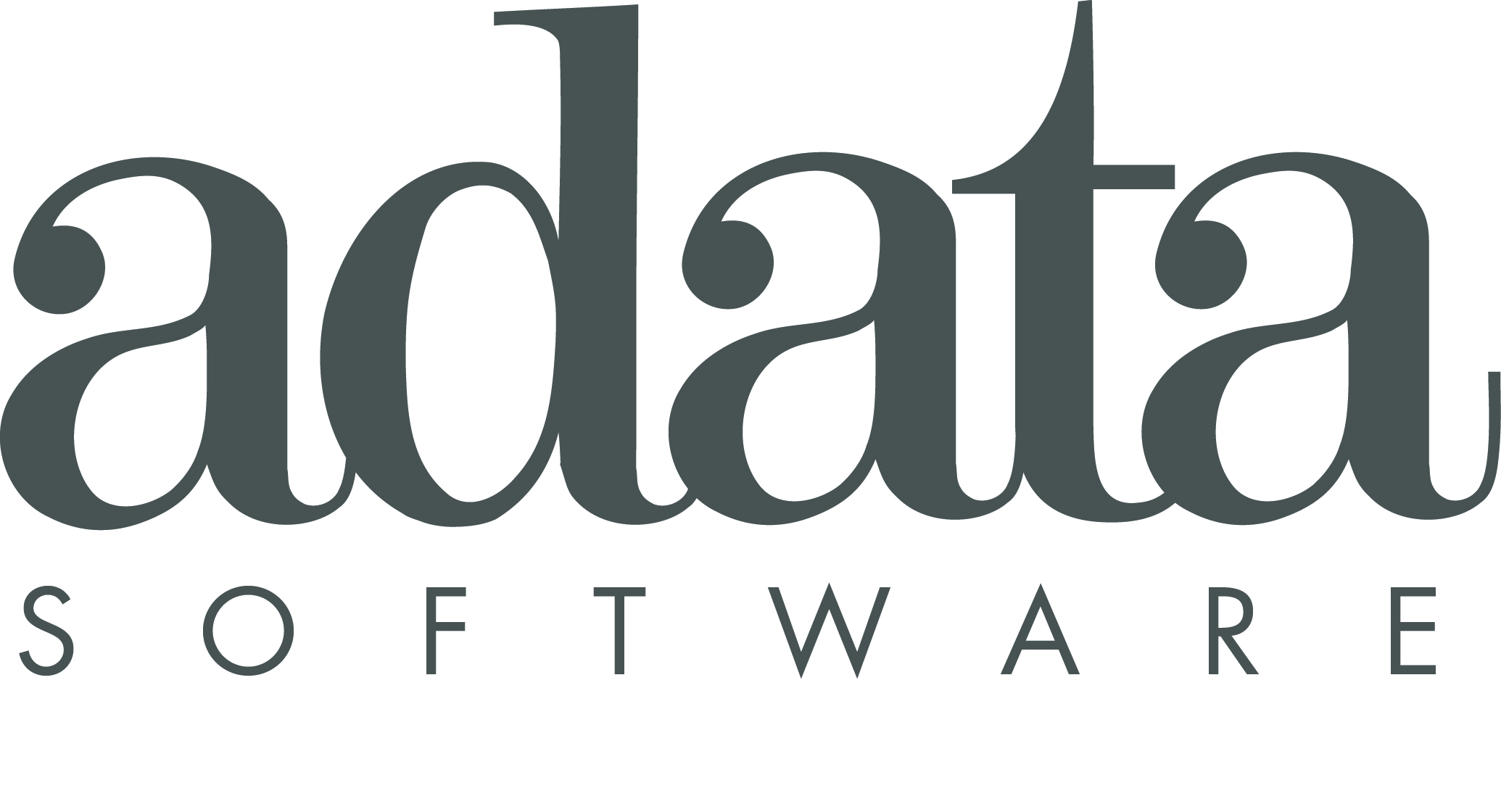 adata Softare GmbH
Windmühlenstr. 15 04231-804203
vertrieb@adata.de
www.adata.de
Die adata Software Gmbh bietet Ihnen Softwarelösungen aus einer Hand. Erhalten Sie alles, was Sie für Ihr Personalwesen brauchen aus einer Hand – modular und flexibel auf Ihre Bedürfnisse abgestimmt. Beschäftigen Sie sich nicht damit, technische Probleme zu lösen, sondern konzentrieren Sie sich auf Ihr Tagesgeschäft. Wir machen Ihnen das Leben einfacher.
Standnummer
E.07
Halle
Halle 1
---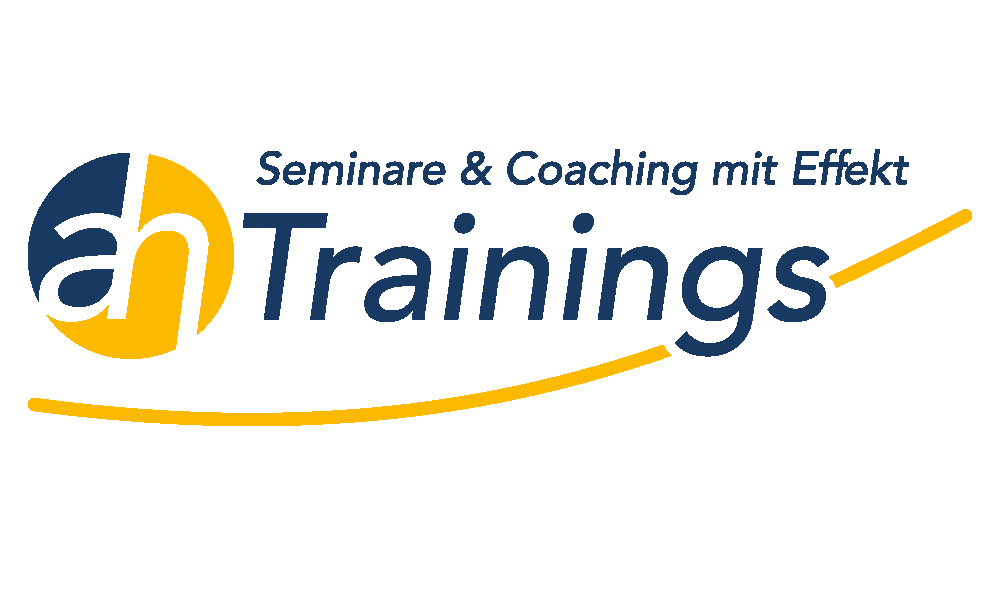 ah Trainings
Hochstr. 10, 85235 Odelzhausen 08134 22399 32
post@ah-Trainings.de
www.ah-Trainings.de
ah Trainings bietet Ihnen qualitativ hochwertige und moderne Trainings und Coachings. Ob in Präsenz oder Live-Online, gemeinsam trainieren wir mit Ihnen selbst und sicheres Präsentieren, Kommunizieren und Führen und machen Ihre Kompetenzen sichtbar. Gerne unterstützen wir sie, z.B. mit unseren Führungs- und Teamentwicklungs-Modulen "Ready to lead" oder mit unserer "Train the Trainer" Ausbildung zum PersonalCoach 8S Stärkeprofil oder zum Live-Online Trainer, ob in MS Teams, WebEx, YuLinc, Zoom, Go to Webinar, Adobe Conect. Erleben Sie Weiterbildung mit ah Effekt.
Standnummer
F.45-6
Halle
Halle 1
---

Aktivital
Eiffestraße 78, 20537 Hamburg 040 646699524
info@aktivital.org
http://www.aktivital.org
Aktivital berät, entwickelt, coacht und gibt Impulse für die gesunde Entwicklung von Unternehmen und ihren Mitarbeitenden. Mit einem starken Team erarbeiten wir ganzheitliche Konzepte. Wir betreuen unsere Kund*innen auf Augenhöhe und denken immer einen Schritt voraus. Mit unserer Expertise setzen wir Trends und erarbeiten zielführende, nachhaltige Lösungen mit einem sehr hohen Servicelevel.
Standnummer
G02-7
Halle
-
---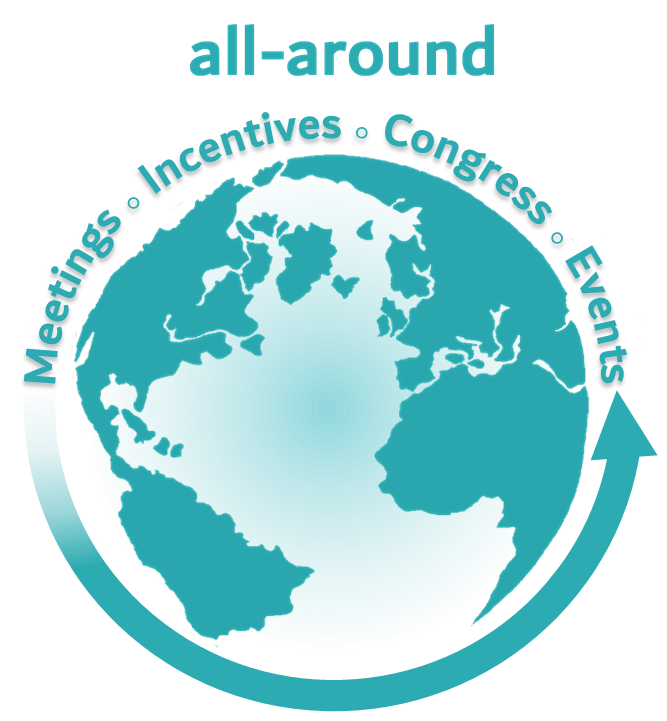 all-around GmbH
Salzstraße 9, D-79098 Freiburg 076142963015
info@all-around-mice.com
https://www.all-around-mice.de
Als Incentive- und Eventagentur bieten wir Ihnen eine "Alles-aus-einer-Hand"-Lösung zur Motivation, Belohnung und Bindung Ihrer Mitarbeitenden. Wir übernehmen für Sie die Planung, Durchführung und Nachbereitung Ihrer Tagungen, Kongresse, Events und Incentive Reisen. Vom ersten Gespräch mit individueller Bedarfsanalyse, über ein perfekt auf Sie abgestimmtes Angebot, Teilnehmermanagement, Markenplatzierung, Vorbereitung und Durchführung vor Ort, bis hin zur Nachbereitung im Anschluss an die Veranstaltung sind wir rundherum für Sie da…eben all-around!
Standnummer
D.26
Halle
Halle 1
---
Anti Ärger Akademie
Kaiserstraße 237, D-53113 Bonn 0228 38770388
antiaerger@gmail.com
http://www.anti-ärger.com
The 'Anti Ärger Akademie' offers since 2016 Anger-Training that is not only effective but sustainable. WHY? Because it is not about managing anger, but processing it efficiently. In only 8 hours your employees learn a process to assess, pursue and communicate any anger situation in a competent and relaxed way. As a result, employees will be less upset and feel less stressed. They will invest their time and energy into their task rather than wasting it on anger or conflicts. Anger-Processing Training - Coaching - Speeches. In presence and virtual. In German and English.
Standnummer
I01-4
Halle
-
---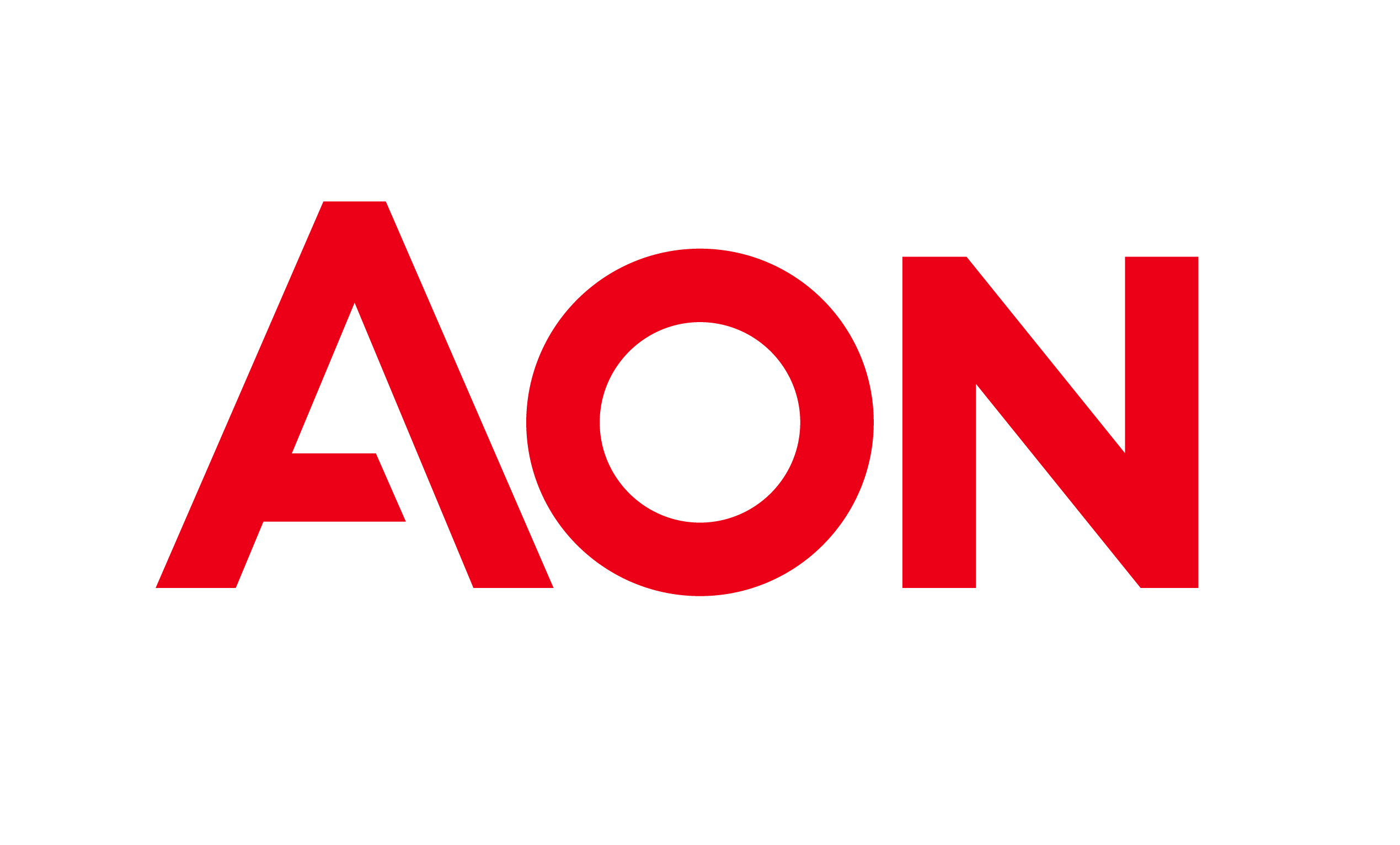 Aon
Caffamacherreihe 16, 20355 Hamburg +49 (0)40 3605-0
health-benefits@aon.de
www.aon.com/germany
Aon exists to shape decisions for the better — to protect and enrich the lives of people around the world. As a leading global consulting and services company, Aon offers a wide range of solutions and services on the topics of risk, retirement, compensation and health. Especially in the area of Aon Health Solutions, Aon focuses on targeted and needs-based solutions and strategies for companies and their workforces on all topics related to health, mobility, wellbeing and digital solutions.
---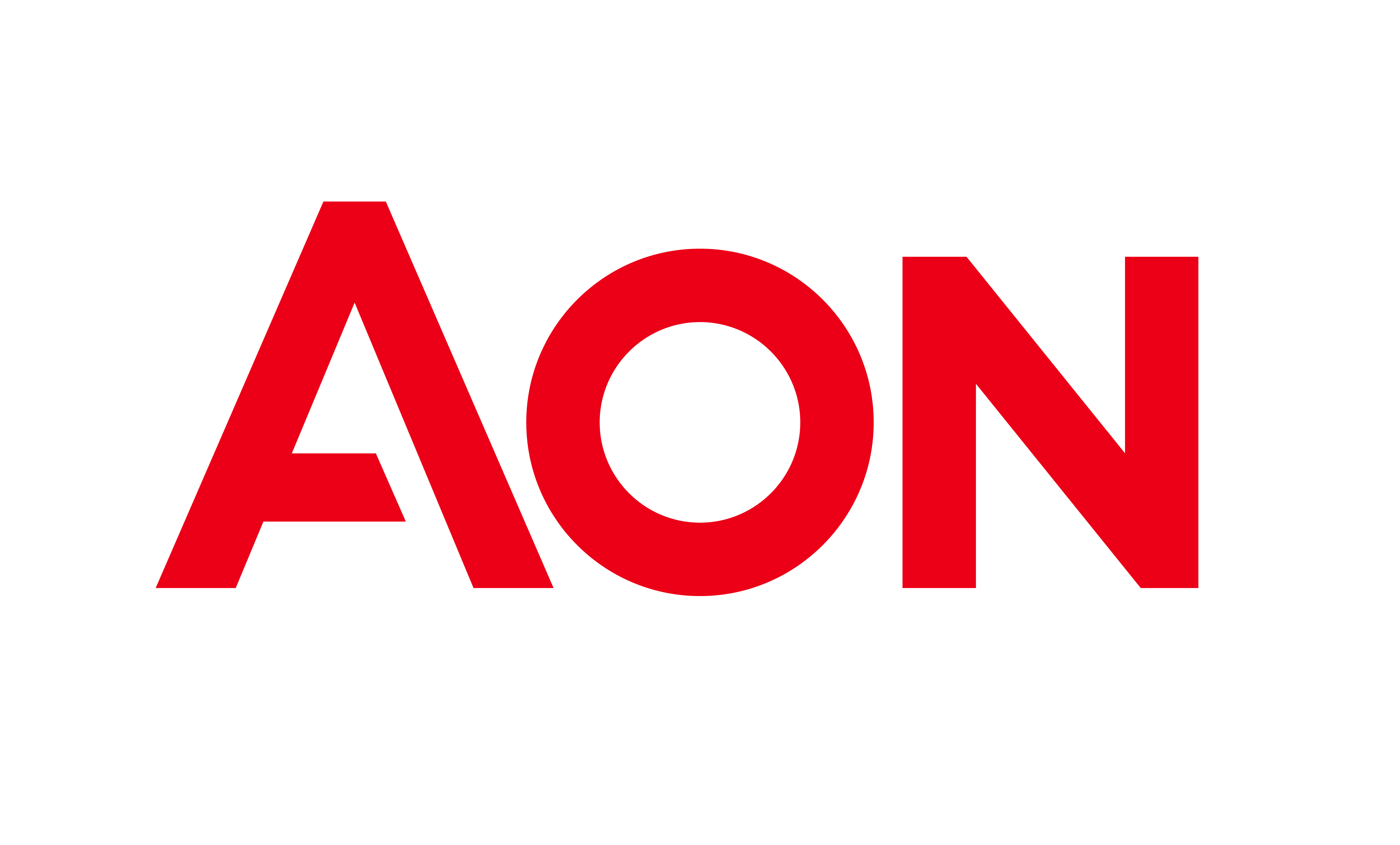 Aon
Caffamacherreihe 16, 20355 Hamburg +49 40 36 050
humancapital@aon.com
aon.com
Aon's Assessment Solutions provides clients with powerful tools and insights to help them make better talent decisions at every stage of the employee lifecycle. This includes pre-hire assessments, identifying future leaders, screening for digital skills and agility, and AI-enabled solutions. Aon's Assessment Solutions undertakes 30 million assessments each year in 90 countries and 40 languages.
Standnummer
E.30
Halle
Halle 1
---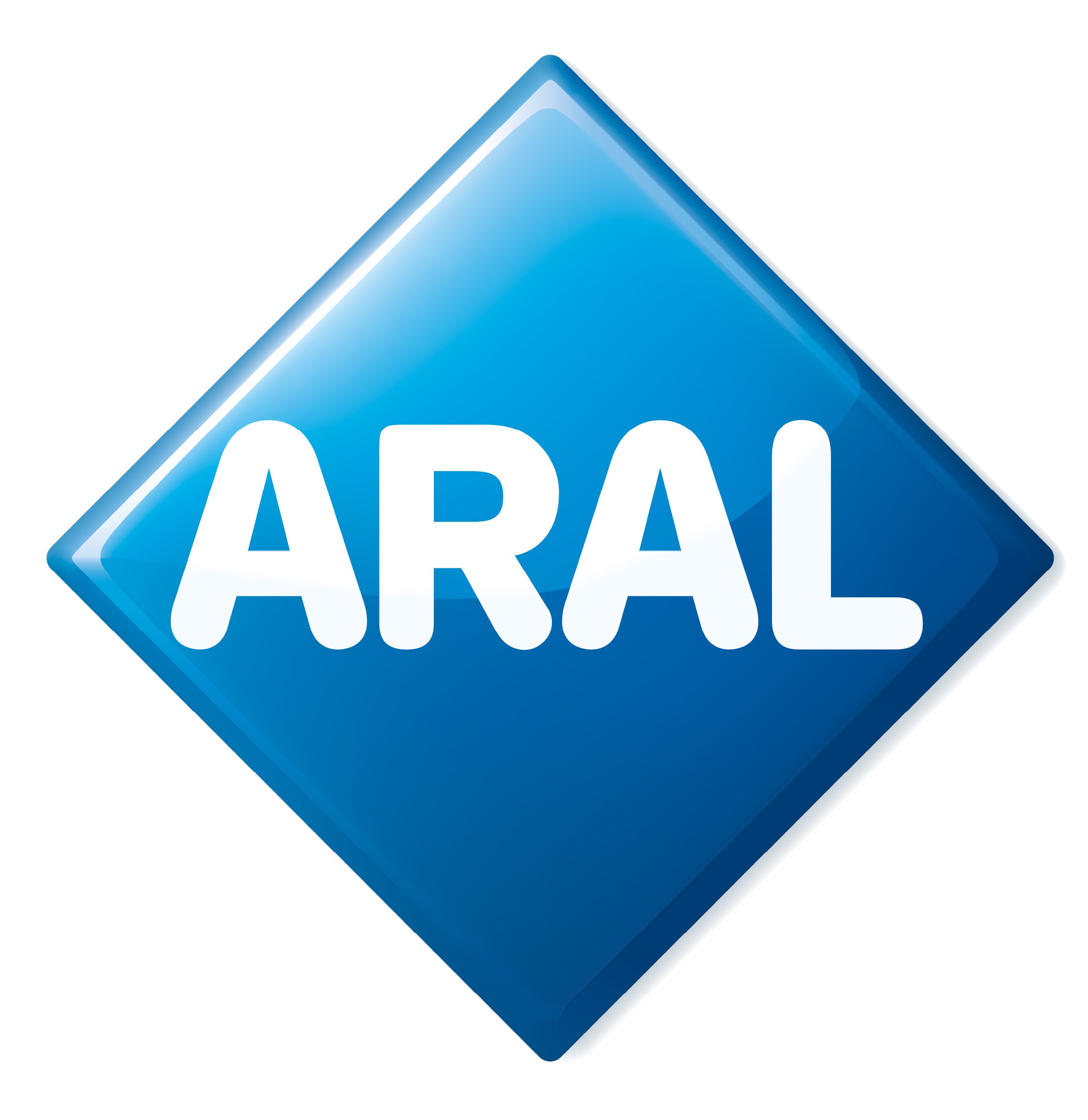 ARAL AG
Wittener Straße 45, 44789 Bochum 0234-388 77 599
service@aral-supercard.de
https://reload.aral-supercard.de
Die Aral AG hat mit der Aral SuperCard die optimale Lösung für die Verwendung des steuerfreien Sachbezugs. Unsere Reloadable-Card ermöglicht Ihnen die Gutscheinkarte monatlich und nach Belieben automatisch aufzuladen. Auch unsere Standardkarte wird gerne für den steuerfreien Sachbezug verwendet und kann mit Ihrem Firmenlogo passend individualisiert werden. Gerne heißen wir Sie an unserem Messestand willkommen und erläutern Ihnen die Vorzüge der Aral SuperCard. Wir freuen uns auf Sie!
Standnummer
E.02
Halle
Halle 1
---

ASSIMA Deutschland GmbH
Altrottstraße 31, 69190 Walldorf 01713050853
Sven.Semet@assima.net
www.ASSIMA.net
ASSIMA TRAIN (LMS und Autorenlösung) ASSIMA ASSIST (Digitaler Assistent)
---

Auntie
Firdonkatu 2, Workery West 6th floor, 00520 Helsinki, Finnland +49 172 1798 422
germany@auntie.io
https://auntie.io/de
Auntie provides preventative support for mental health that helps your employees handle challenges related to stress and motivation before they become overwhelming: A modern perspective on mental health, personalised for your people (My Auntie). In addition, HR team members and managers can access anonymised data to gather insights (Auntie Insights) about the usage of Auntieto gain insights into the use of Auntie. Insights to help improve wellbeing.
Standnummer
J.49
Halle
Halle 1
---
avegoo
No description available
Standnummer
A.32-34
Halle
-
---

aventini GmbH
Manfred-Wörner-Straße 115, 73037 Göppingen +49 7161 35399-0
info@aventini.de
https://aventini.de
aventini und HANSALOG SERVICES: Geballte Entwicklungskraft und 30 Jahre Erfahrung zeichnen aventini und HANSALOG SERVICES aus. Mit dem innovativen HR-Portal "Your HR AppStore" haben die beiden Vordenker das Beste aus der HR- und Technologie-Welt auf Top-Niveau vereint. aventini zeichnet dabei für die technologische Realisierung verantwortlich. HANSALOG SERVICES steht mit über drei Jahrzehnten Erfahrung für überragende Expertise in den Bereichen modernes Personalmanagement, Entgelt und Zeitwirtschaft.
Standnummer
F.20
Halle
Halle 1
---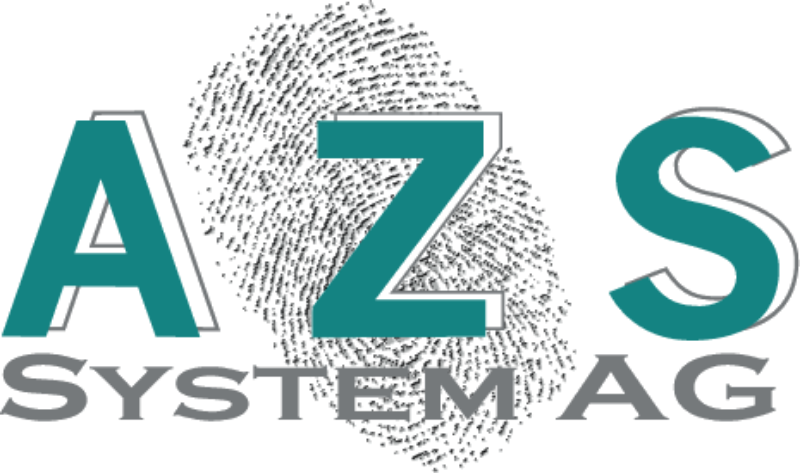 AZS System AG - Zeiterfassung für den Mittelstand
Mühlendamm 84a, 22087 Hamburg 040 226611
anfrage@azs.de
www.azs.de
Our solution supports the management of the most precious resource of your company: your staff! Through years of costumer focused development we support the whole workforce management process with one of the finest systems available on the market today. Our solutions includes time and attendance recording, absenteeism management, employee self service, manager self service, staff planning and digital personnel records. We like to welcome you to our booth!
Standnummer
D.09
Halle
Halle 1
---
B
---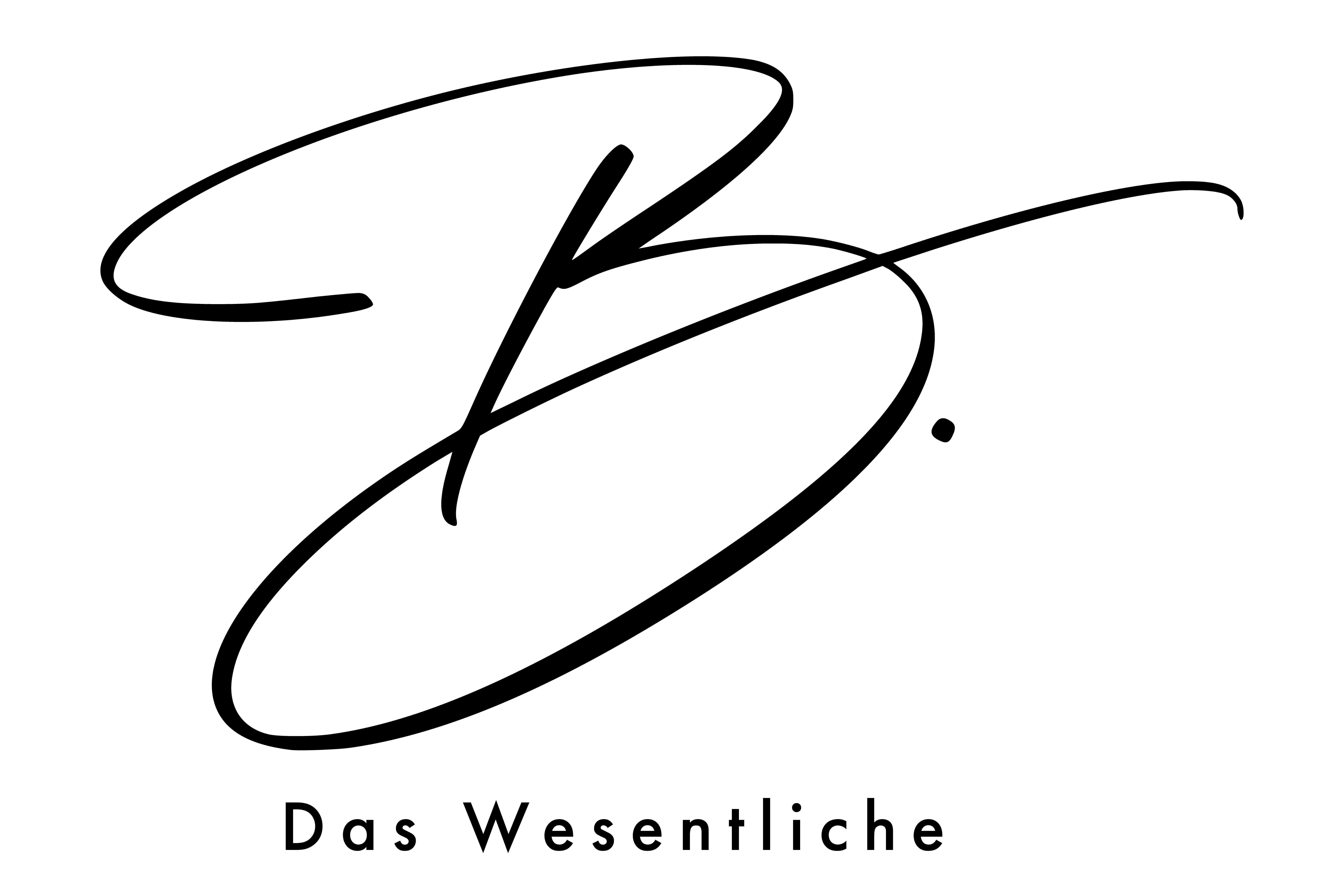 B - Das Wesentliche GmbH
An der B20 1, 83404 Ainring +491722176113
t.marien@b-wesentlich.com
https://www.b-wesentlich.com
Management consultancy for development of a successful employer branding strategy. We support you in developing your individual employer-brand. The goal is to establish a plan together how the company would like to be presented internally and externally on the market as an employer and how the strategic positioning on the market should look like. As a consequence the company is going to act as a magnet for the best experts .
Standnummer
A.32-19
Halle
Halle 1
---

Back2Action GmbH
Tullastraße 11 0172-6257244
kontakt@Back2Action.de
https://www.back2action.de/
Back2Action steht marktführend seit 16 Jahren für digitale Gesundheitsförderung direkt am Arbeitsplatz. Die Umstände und Bedarfe sprechen für sich: Mehr bewegen, kurz entspannen, Achtsamkeit mit sich selbst üben, kurz, gezielt und regelmäßig. Gerade auch w ä h r e n d der Arbeitszeit: darauf spezialisieren wir unsere Softwareprodukte. Für ganze Belegschaften oder für bestimmte Berufsgruppen. Online oder offline. Back2Action unterstützt Ihre betriebliche Gesundheitsförderung langfristig. Erfahren Sie persönlich, wie uns das gelingt.
Standnummer
G02-5
Halle
-
---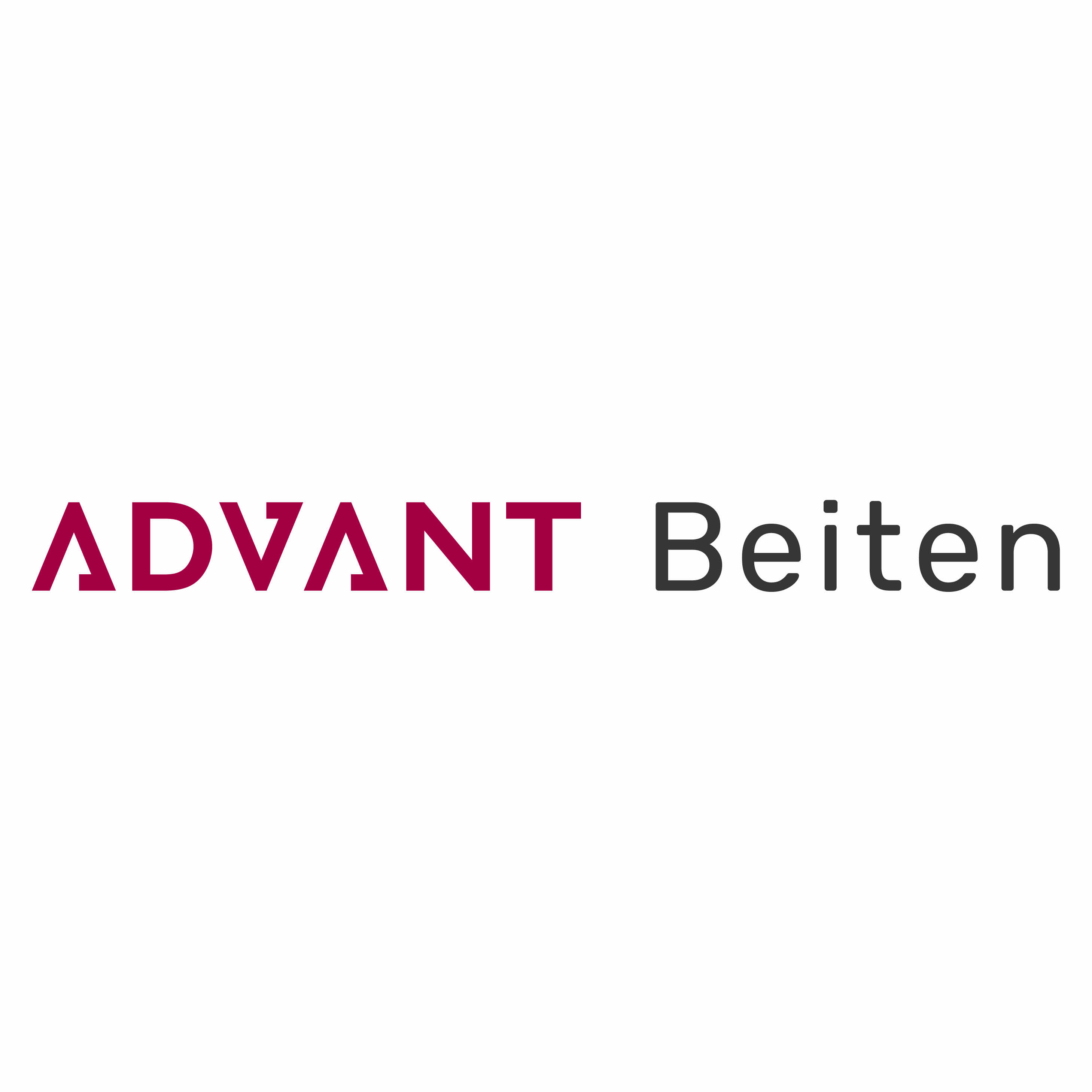 Beiten Burkhardt Rechtsanwaltsgesellschaft mbH
Ganghoferstraße 33, D-80339 München 089 35065-1138
Martin.Fink@advant-beiten.com
https://www.advant-beiten.com/de/start
At ADVANT Beiten, you will find one of the largest labour and employment law teams in Germany, with around 65 specialist lawyers. We advise on all areas of labour and employment law in all industries: In Germany, we advise companies comprehensively on all individual employment matters, on works constitution law and collective bargaining issues. Our team has acknowledged specialists in all areas of labour law - including transformation measures, foreign-related and transactional labour law.
---
BGM neo
No description available
Standnummer
G.02 - 9
Halle
-
---
Bikeleasing-Service Gmbh & Co. KG
Ernst-Reuter-Straße 2, 37170 Uslar +495571/3026-0
info@bikeleasing.de
https://www.bikeleasing.de/
Company bike or company car, is that still the question today? Future-oriented and sustainably thinking companies give the answer: Today, company cycling is an important part of modern employee mobility and it is hard to imagine life without it. And there are good reasons for that, because company bikes are a unique tool for entrepreneurs to achieve positive effects on various levels inside and outside the company. Bikeleasing-Service GmbH & Co. KG already enables over 40,000 companies to successfully implement this future concept.
Standnummer
J.23
Halle
Halle 1
---

BITE GmbH
Magirus-Deutz-Str. 12, D-89077 Ulm 0731 141150-0
info@b-ite.de
https://www.b-ite.de
Mit über 15 Jahren Erfahrung, über 1.500 durchgeführten Kundenprojekten und über 60.000 aktiven Anwendern zählt die BITE GmbH zu den führenden Anbietern von Bewerbermanagement Software in Deutschland. Der webbasierte BITE Bewerbermanager unterstützt Unternehmen jeder Größe und Branche entlang des kompletten Recruiting-Prozesses. Funktionsumfang und intuitive Bedienung überzeugen durchgängig. CV Parser, Wettbewerbsanalyse, Multiposting, Zeugnisanalyse, Volltextsuche, Sanktionslistenprüfung, Videointerviews u.v.m.
Standnummer
F.19
Halle
Halle 1
---
bitkasten AG — "Digitaler Mitarbeiterbriefkasten: Mit Sicherheit nachhaltig kommunizieren!"
Wallensteinstraße 63, 90431 Nürnberg +49 911 | 6000 2874
marketing@bitkasten.de
www.bitkasten.de
bitkasten: Digital employee mailbox with access via app/web - Secure and sustainable delivery of pay + salary documents without printing and physical delivery (hybrid delivery possible if needed) - Belongs to the employee: Access remains even after leaving the company - Also available for commercial employees without a company email - Integrated digital signatures for employment contracts - Mapping of further paper-based HR processes (e.g. sick leave) - Introduction without IT project and adaptation of systems & documents in 4 weeks - Easy integration into existing systems possible
Standnummer
A.32-9
Halle
Halle 1
---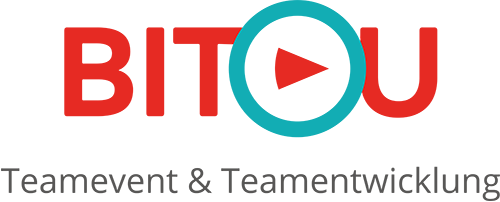 BITOU GmbH
Schulstr. 66, 79364 Malterdingen 07644214980
anfrage@bitou.de
https://www.bitou.de
Team development activities -- Team Development & Team Training -- Team events & team building -- online, hybrid, physical -- Employee retention -- Onboarding -- Employee satisfaction -- HR training -- Product examples: Chain reaction, Deep sea expedition (intrinsic motivation), Planetary Saga (change)... -- Individual concepts for your company --
Standnummer
G.27
Halle
Halle 1
---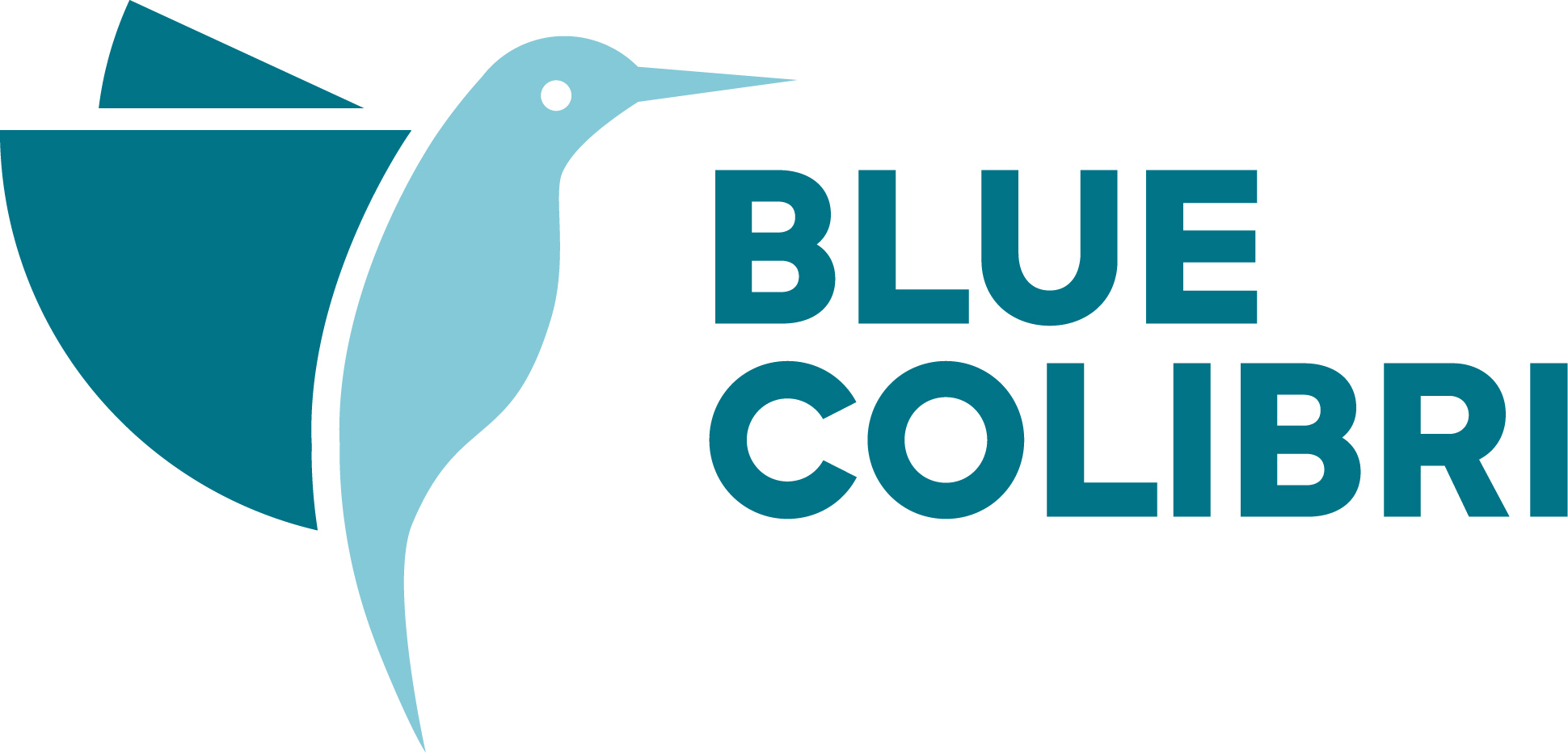 Blue Colibri Employee Platform
Tölgyfa u. 24. H-1027 Budapest +49 621 445 99 392
gabor.nemet@bluecolibriapp.com
https://de.bluecolibriapp.com/
Blue Colibri's mission is to improve employee engagement by making smooth and transparent two-way communication real. With our multiplatform solution you can keep in touch with your entire workforce, onboard newcomers, train you colleagues and get immediate statistics on your employees activity. Your whole staff, even the ones without company e-mail address are within a reach with our native apps. We offer a wide variety of internal communication and HR tools. Our greatest strength lies in the simplicity of the BlueColibri app. We built our platform based on real life customer challenges.
Standnummer
A.32-37
Halle
Halle 1
---

BONAGO Incentive Marketing Group GmbH
Werinherstraße 91, D-81541 München 0800 – 503 511 179
service@bonago.de
https://www.bonago.de
BONAGO is a leading provider of flexible, customisable and attractive reward solutions for the HR sector. The portfolio of the reward experts offers comprehensive solutions for motivating, enhancing performance and retaining employees. This includes the only multi-flex-ben-portal with 25 individual and flexible benefits for your employees, in addition to voucher-based non-cash benefit solutions, systems for granting of the recreation allowance, employee benefit worlds and a social recognition platform.
Standnummer
D.03
Halle
Halle 1
---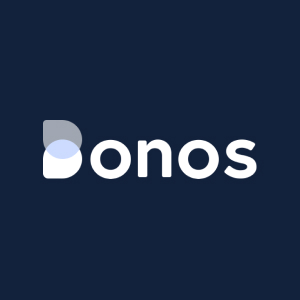 Bonos.io
Bahnhofstraße 24, D-94032 Passau +49 (0) 8723 - 20 70 20
info@bonos.io
https://bonos.io/
Increase employee retention. Increase motivation. Encourage commitment. We are the motivation platform Bonos that motivates your employees with incentives and rewards. The gamification elements "Actions" and Benefits motivate your employees to provide additional services and bind them to your company. In addition, our platform also offers social elements such as the opportunity to contribute your own ideas and to make joint successes visible. By the way: Your employees receive their benefits 100% tax-free. #Morethanjustofferingbenefits
Standnummer
A.32-4
Halle
Halle 1
---

brainboost GmbH
Augsburgerstraße 4, 80337 München 089/30908163
info@brainboost.de
www.brainboost.de
Als Experten auf dem Gebiet der psychischen Gesundheit im Arbeitsumfeld unterstützen wir Unternehmen bei Aufklärung, Prävention und Maßnahmen der Betrieblichen Gesundheitsförderung. Wir bieten innovative und in der Medizin erprobte Mess-Technologien sowie ein breites Portfolio an Interventionen, beispielsweise für Gesundheitstage, an. Von uns erhalten die Teilnehmer Wissen, Strategien und Werkzeuge, um den gestiegenen Anforderungen an die mentale Fitness zu begegnen.
Standnummer
K.20-13
Halle
Halle 1
---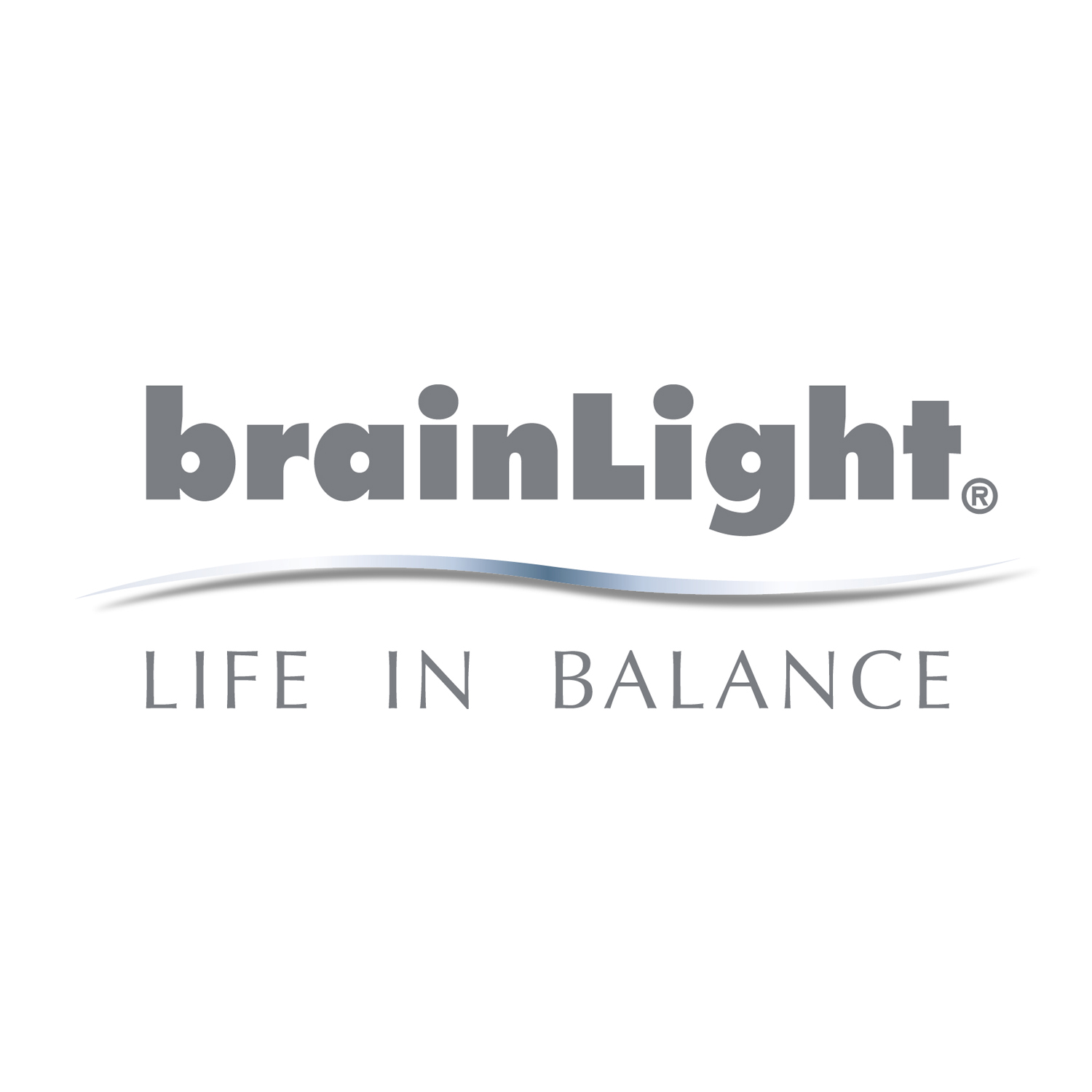 brainLight GmbH
Hauptstraße 52, D-63773 Goldbach 06021 5907-0
info@brainlight.de
https://www.brainlight.de
Relaxation, well-being, awareness and inspiration for a Life in Balance: That is what the brand brainLight represents. As the global leader in relaxation technology, brainLight wants to help shape the world of tomorrow. The mission "well-being for all" supports people on the path to finding their true selves. The company and its employees are committed to promoting a sustainable quality of life and develop unique products and services that reflect this aim.
Standnummer
I.02
Halle
Halle 1
---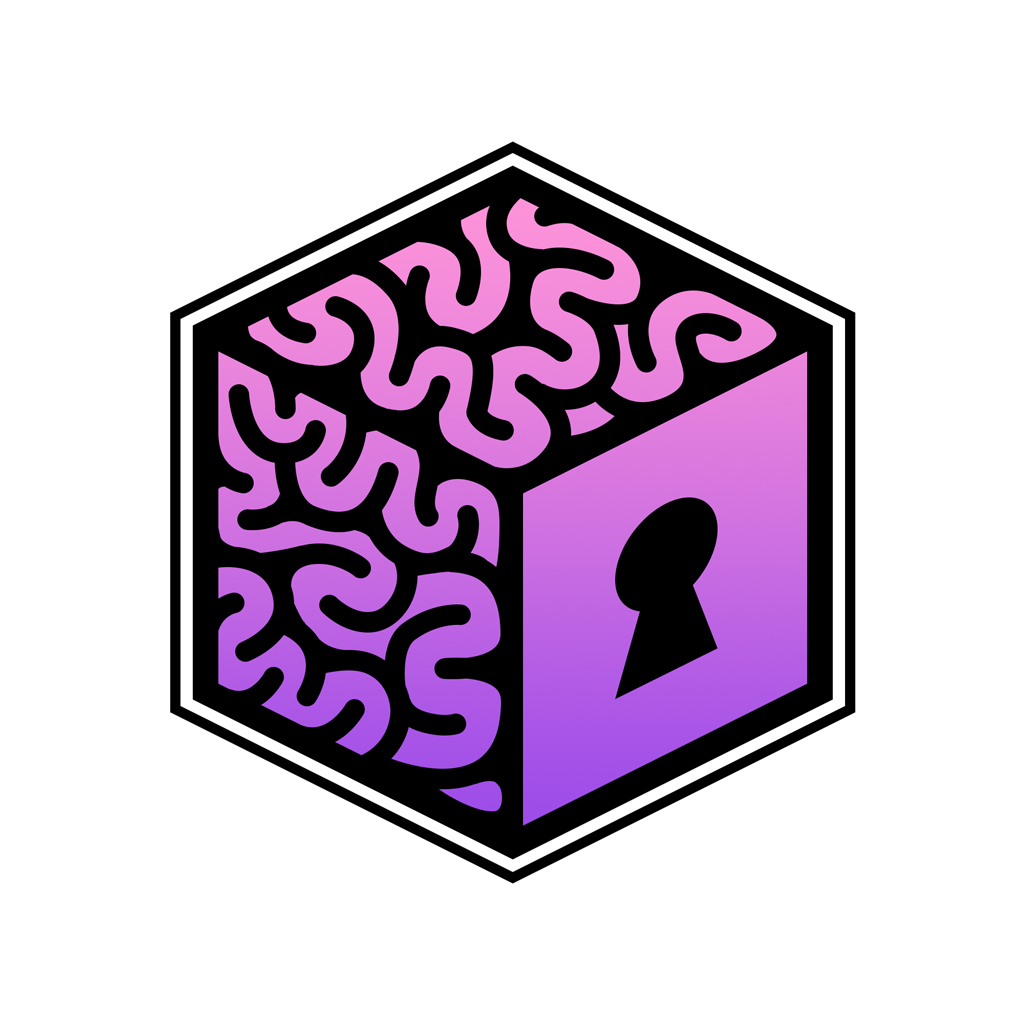 BrainRooms
Wehrstr. 1, D-46047 Oberhausen +49 208 30670950
info@brainification.de
https://brainrooms.de
Online Escape Rooms for workplace health promotion, onboarding, recruiting, marketing, personnel development, employer branding and much more. Individual Escape Rooms, especially for your company. Convey important content in a smooth and playful way, directly involve your own brand and create inspiring experiences. Digital, playful, simple. At any time, at any place, in a team.
Standnummer
G.02-06
Halle
-
---
Bundesverband Betriebliches Gesundheitsmanagement [BBGM] e.V.
Aulweg 41 c, D-35392 Gießen 0800 - 000 92 20
info@bbgm.de
https://www.bbgm.de/
The federal association for corporate health [BBGM] e.V. is an independent professional association. It represents all corporate health subjects in order to strengthen, maintain and restore good health and performance of employees and executive staff by means of an efficient corporate health management. During Zukunft Personal North 2023 you will find us together with some of our members on the BBGM-Forum in section "Corporate Health" (booth G.02).
Standnummer
G.02 + G.08 + I.01
Halle
Halle 1
---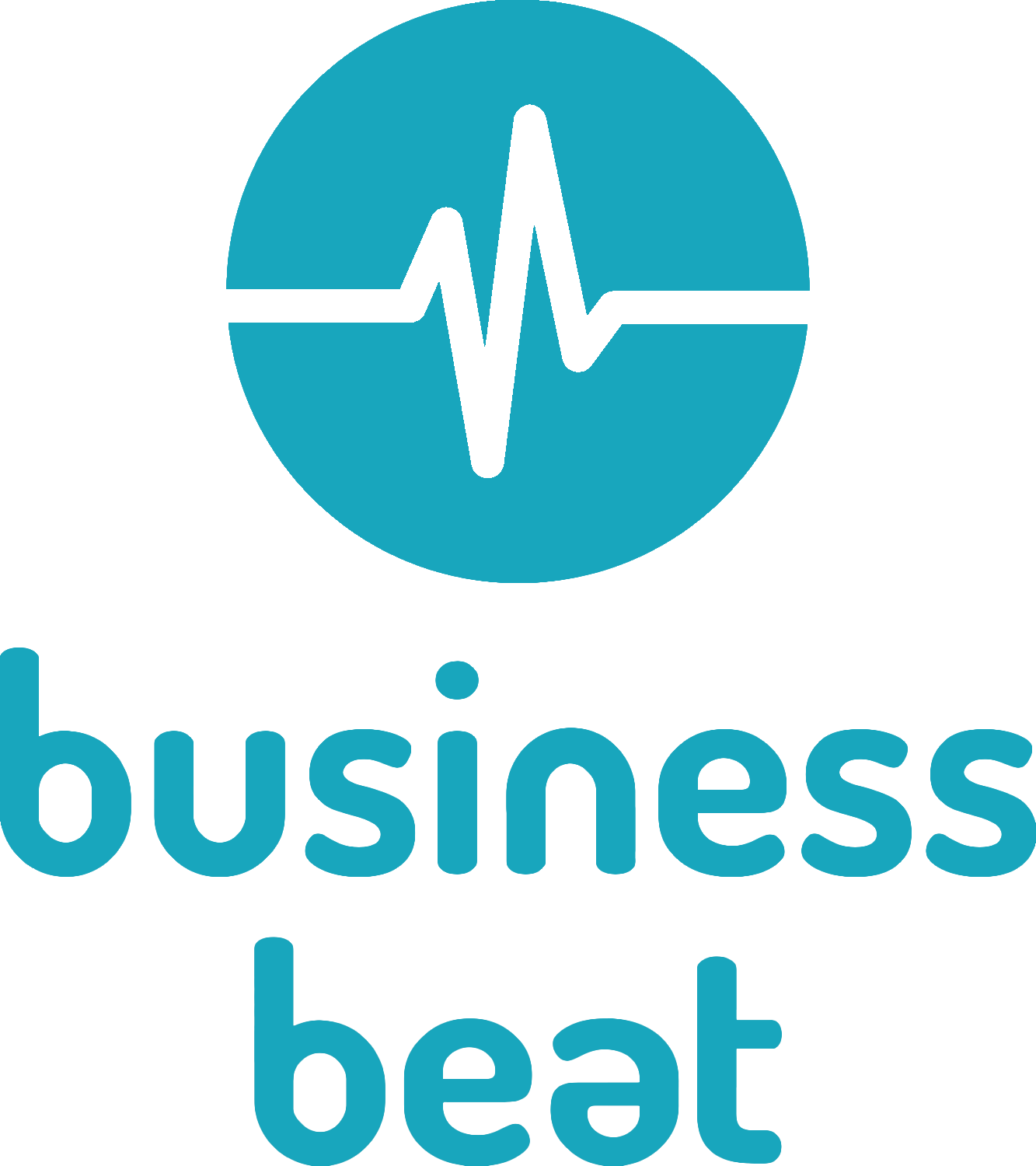 Business Beat - Your People & Culture Company
Helga-Krismer-Platz 1, AT-6020 Innsbruck +43 512 387 064
info@business-beat.com
https://business-beat.com/
Business Beat is your software for a strong and sustainable corporate culture. With regular pulse surveys you accompany your employees along the phases of the employee lifecycle and determine the mood in your company. Based on your survey results, you can derive targeted HR measures and address challenges. 360-degree-feedbacks are a valuable addition to determine the core competencies of your employees and to promote them individually. Convince yourself of the combination of clear software and competent service.
Standnummer
A.32-33
Halle
Halle 1
---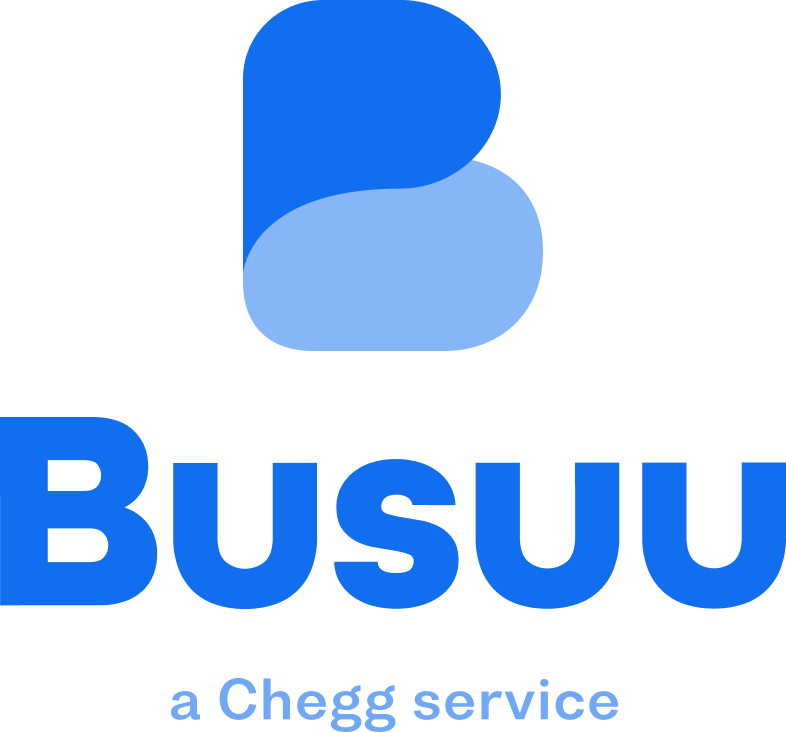 Busuu for Business
Broadwalk House, 5 Appold St, London EC2A 2AG, United Kingdom +44 20 3301 9955
sales@busuu.com
https://business.busuu.com/
Busuu for Business offers internationally recognised online language learning for better professional communication. We provide high quality, scalable online learning, teaching professional language skills for use every day. We host 14 internationally-recognised complete language courses and specialist subject courses, for learners of all abilities, on our interactive platform. Join over 500 companies that trust Busuu for language learning.
Standnummer
F.36
Halle
Halle 1
---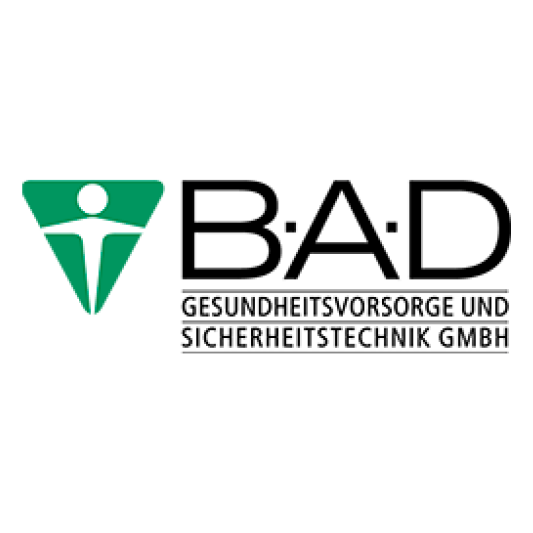 B·A·D Gesundheitsvorsorge und Sicherheitstechnik GmbH
Herbert-Rabius-Straße 1, 53225 Bonn 0800 124 11 88
info@bad-gmbh.de
https://www.bad-gmbh.de/
B·A·D - your high quality and flexible partner for health prevention B·A·D Gesundheitsvorsorge und Sicherheitstechnik GmbH with around 5,000 employees is leading independent Occupational Health and Safety Provider with experience in helping the clients to improve employee well-being at 250 locations in Germany and Europe - here under the name TeamPrevent.
Standnummer
H.16
Halle
Halle 1
---

Bühler Consultants AG
Büchsenstr. 15, 70173 Stuttgart +49 711 220075-0
info@b-c-ag.de
https://www.b-c-ag.de/
Service und Dienstleistungen rund um die betriebliche Altersversorgung (bAV) + Komplette Entlastung und Unterstützung der Personalabteilung und Lohnbuchhaltung + zukunftsorientierte Betriebsrentensysteme + Konzernlösungen + attraktive Führungskräfteversorgungen + vollumfängliche Betreuung + komplette Auslagerung der bAV + Überprüfung/Sanierung bestehender Betriebsrentensysteme
Standnummer
D.24
Halle
Halle 1
---
Bürk Zeitsysteme GmbH & Co.KG
Emilienstr. 29 70563 Stuttgart Deutschland +49 (0)711 748104
info@buerk-zeitsysteme.de
https://buerk-zeitsysteme.de/buerk-shop/Zeiterfassung/?gclid=Cj0KCQjwu-KiBhCsARIsAPztUF3d-S_a1vcLOHj38rscLwE-VejrcsOU96KxLWFU9XCCjRPQ86nzNswaAgO1EALw_wcB
Flexibel und kompetent bietet Bürk Zeitsysteme Ihnen alle Varianten der digitalen Arbeitszeiterfassung entsprechend den gesetzl. Vorgaben ob via Smartphone, Tablet, Terminal oder am PC. Zicom 5 für Buchen, Planen und Verarbeiten von Arbeitszeiten eZicom für Workflow, Home-Office-Buchungen oder Tableau-Anzeige APP -Buchung auch für optionale ortsbasierte Zeiterfassung BDE für optionale Auftrags- oder Projektzeiterfassung
Standnummer
D.13
Halle
Halle 1
---
C
---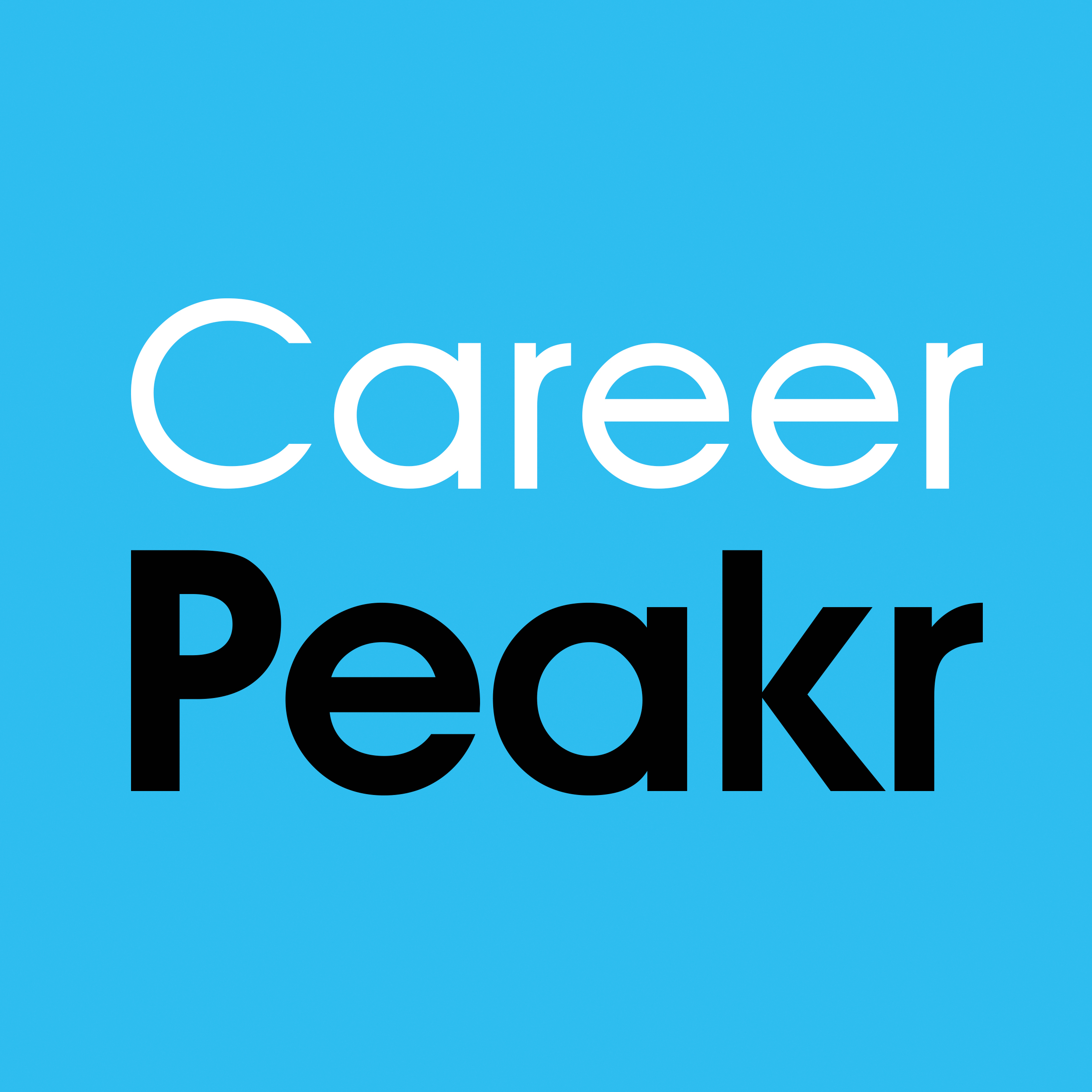 Career Peakr Deutschland GmbH
Urbanstraße 116, D-10967 Berlin 030 235 909 460
kontakt@careerpeakr.de
https://www.careerpeakr.de
Digital placement of specialists and managers on a full-time and part-time basis. With the latest recruiting technology, a mobile applicant approach and personal advice from our experienced HR experts. In Germany, Austria and Switzerland. Benefit from our expertise in the life science, medical technology, pharmaceutical, electrical engineering, optics, automotive and mechanical engineering industries. Interested? Visit us directly at ZP Süd or at www.careerpeakr.de. CareerPeakr - Digitales Recruiting, menschlich.
Standnummer
D.33
Halle
Halle 1
---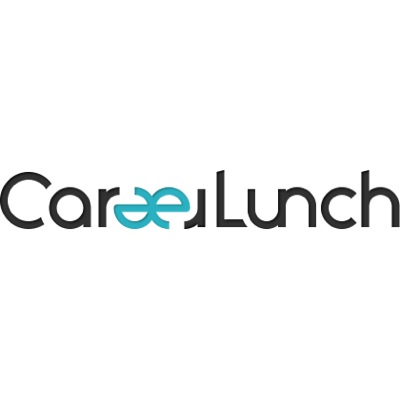 CareerLunch
Bahnhofstrasse 2, CH-6060 Sarnen +4917662814206
hello@careerlunch.com
https://www.careerlunch.com/business
By 2024, three quarters of the workforce are Millenials and GenZ. When deciding where to work, soft factors as work culture, learning opportunities, and inclusive teams are becoming increasingly important. Traditional recruitment makes it hard to evaluate whether there is a good fit in terms of such soft factors. CareerLunch is a platform that matches potential candidates with potential employers for informal conversations, in person over lunch or virtually over coffee or tea. Talents can get authentic company insights and companies can make their culture tangible and hire the best.
Standnummer
A.32-14
Halle
Halle 1
---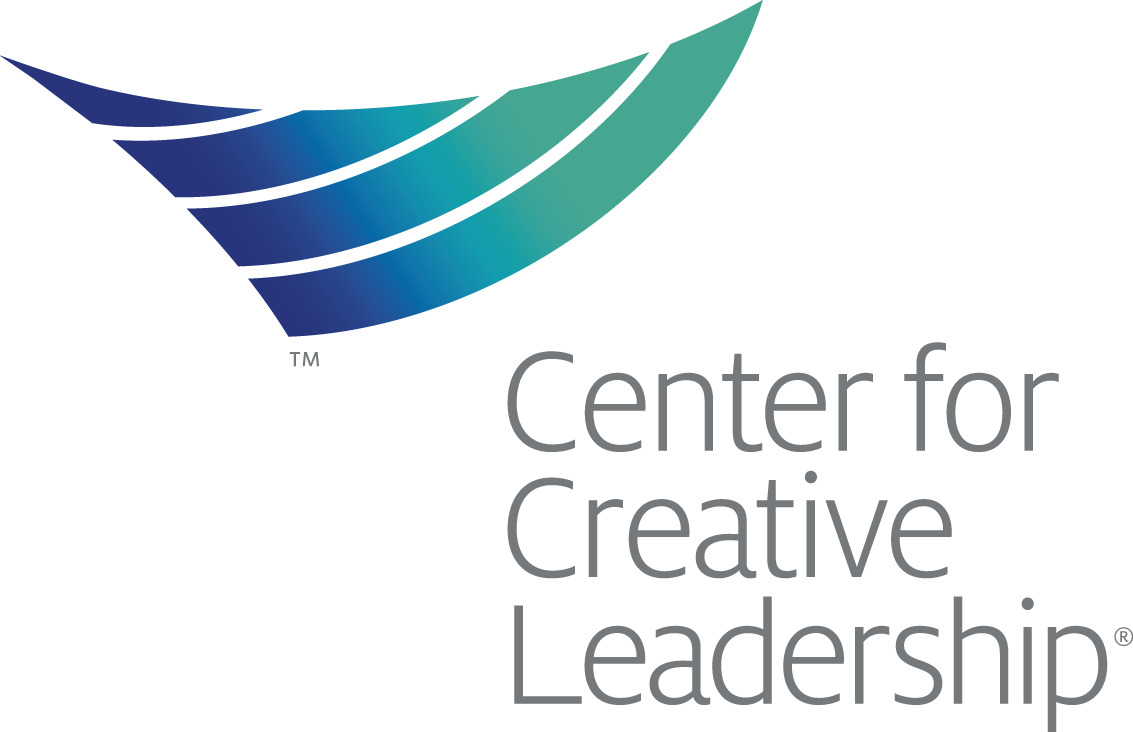 Center for Creative Leadership
Boulevard de l'Empereur 10, 1000, Brussels, Belgium +32 (0) 2 679 09 10 +4915257325695
client.advisory.europe@ccl.org curcicm@ccl.org GraupnerDietrichc@ccl.org
www.ccl.org
The Center for Creative Leadership (CCL®) is a top-ranked, global provider of executive education that develops better leaders through its exclusive focus on leadership education and research. At CCL, we've been conducting original scientific research in the field of leadership development for over 50 years. The result? One of the largest leadership research databases in the world and a rich body of evidence-based science used to accelerate leadership performance. Our multi-disciplinary team includes a variety of social scientists, data scientists, statisticians, and product innovators. The team applies the latest scientific methodologies and leadership analytics techniques to produce academic publications, new products and services, thought leadership, and evaluation methodologies for measuring the impact of leadership development. Over the past 5 decades, our research team has been among the first to create and implement 360 feedback, investigate leader derailment, and research the glass ceiling effect. CCL pioneered the use of assessment and feedback in leadership development. All of our coaching staff are rigorously trained in our suite of assessments, which includes 360, self, and team/organizational assessments. In addition to our own assessments, CCL often uses third party assessments such as FIRO-B® Instrument, Influence Style Indicator®, and 40+ others. Here is an example to Top Executives program based on our Leadership at the peak program: - Benchmarks® for Executives™ 360 - Team Vantage Survey™ - Hogan Suite Here is an example to high potential program based on our Open Enrollment Program: Maximizing Your Leadership Potential: - PerSight® - MLP 360™ CCL approach in defining type of assessment is informed by the discovery and design work we engage with your organization and make a collective decision in partnership with your key stakeholders. As a pioneer of leadership research and development, we've created a reliable set of best practices and forged new directions for leaders and what leadership can achieve.
Standnummer
H.39
Halle
Halle A1
---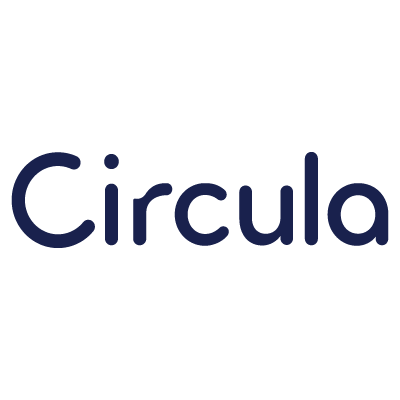 Circula GmbH
Schönhauser Allee 148, 10435 Berlin +493058849101
info@circula.com
www.circula.com
Circula is a Berlin-based SaaS fintech that provides companies with a comprehensive employee spend management platform that, for the first time, combines fully digital accounting of employee expenses, travel expenses, digital employee benefits and a smart corporate credit card in one product. In doing so, Circula software is optimized for seamless embedding into existing finance and payroll processes and tech stacks. Circula was founded in 2017 by Nikolai Skatchkov and Roman Leicht in Berlin. Circula's 1,300 customers include DATEV, ABOUT YOU, Ebner Stolz, DFL & McMakler.
Standnummer
E.20
Halle
Halle 1
---

CloserStill Media Germany
Theodor-Heuss Anlage 2, Mannheim 062153387600
info@messe.org
https://www.zukunft-personal.com/
.
---
CompData Computer GmbH
Eschachstraße 9 07431950485
marketing@compdata.de
compdata.de
CompData bietet moderne Lösungen für Prozessoptimierungen von Zeit- und Personalwirtschaft in mittelständischen Unternehmen. Die Sage HR Suite schafft Freiräume für wertschöpfende Aufgaben und digitalisiert die Abläufe im Tagesgeschäft. Sie sorgt für die effiziente Steuerung Ihrer Lohn- und Gehaltsabrechnung sowie des Personal- und Bewerbermanagements. Die digitale Personalakte ermöglicht automatisierte Personalprozesse, unabhängig vom Standort. Unsere Zeitwirtschaft ATOSS Time Control unterstützt präzise Personalzeiterfassung/-einsatzplanung, Zutritt und den innerbetrieblichen Dialog.
Standnummer
E.07
Halle
Halle 1
---

CompuTime Ausweissysteme GmbH
Am Güterbahnhof 1. 66346 Püttlingen +49-06806-99791-0
info@computime.de
www.computime.de
As a system house for time recording and access control, CompuTime offers your solution from the software package bedatime and hardware from dormakaba. Outstanding is the simple operation via the web interface and the simple integration of the german eAU. Time and attandance Access control Visitor management
Standnummer
E.07
Halle
Halle 1
---

Corrente AG
Martensdamm 6, D-24103 Kiel 0431-6005890
info@corrente.de
www.corrente.de
Companies all over the world need to find solutions for similar issues: Mental health in the workplace, diversity and inclusion, leadership and employee development. Corrente is a strategic partner for organizations willing to think and act in a sophisticated and global way in the area of HR. We support organizations and employees at every stage of their development. We offer: - EAP and psychosocial consulting - Executive consulting - Crisis management - Workshops and trainings - Psychological risk assessment - Consulting on business organization
Standnummer
K.37
Halle
Halle 1
---

CSS AG
Friedrich-Dietz-Str. 1, D-36093 Künzell +49066193920
info@css.de
https://www.css.de
Die CSS AG entwickelt seit 1984 benutzerorientierte und branchenübergreifend einsetzbare Business Software für den anspruchsvollen Mittelstand – auch für den internationalen Unternehmenseinsatz. eGECKO entlastet Anwender von täglichen Routinearbeiten und schafft damit neue Freiräume für wichtige strategische Aufgaben und wertvolle Personalarbeit. Das vollintegrierte Personalwesen mit digitaler Personalakte, Recruiting & Bewerbermanagement, Personalmanagement, Lohn & Gehalt, Reisemanagement, Personalzeiterfassung und Talentmanagement sorgt für durchgängig digitale Prozesse.
Standnummer
D.01
Halle
Halle 1
---
D
---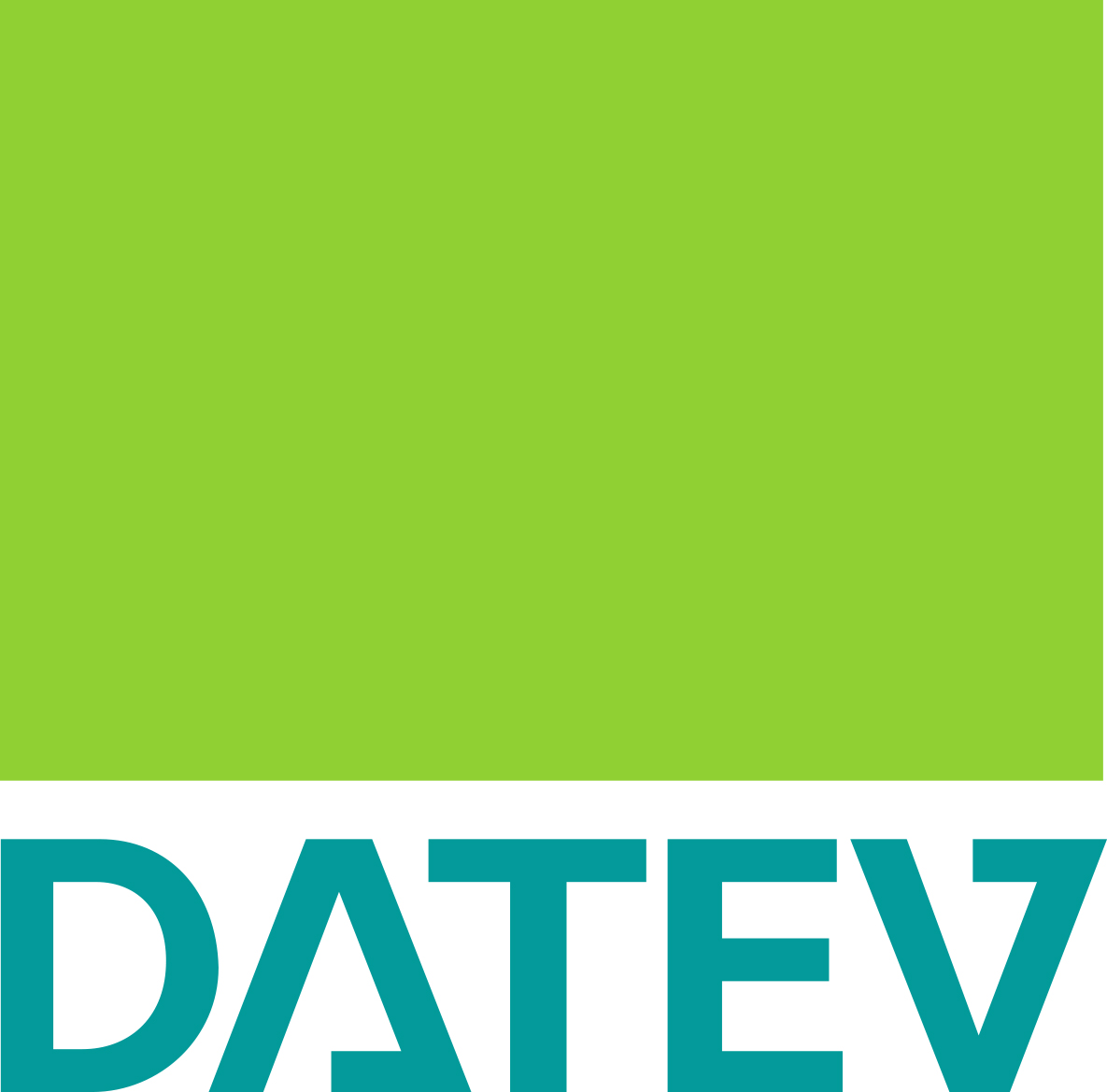 DATEV eG
Paumgartnerstr. 6 - 14, 90429 Nürnberg +49 911 319-0
info@datev.de
www.datev.de
he cooperative DATEV eG stands for data processing and has more than 400.000 customers. Founded in 1966, the organization now has about 8.400 employees, working in its head quarter in Nuremberg and 23 subsidiaries in Germany. Its legal structure represents continuity, meaning that no investor can simply buy DATEV. DATEV offers software for accounting, personnel management, business consulting, tax computation as well as software for office and company organization.
Standnummer
E.16
Halle
Halle 1
---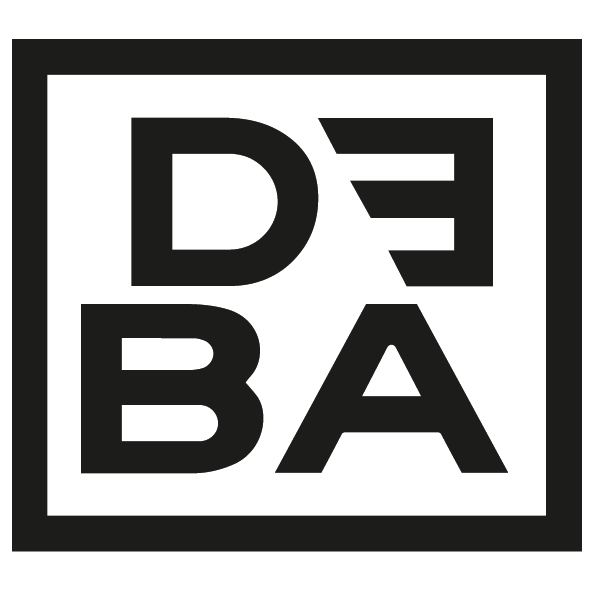 DEBA GmbH
Jeanne-Mammen-Bogen 583 | D-10623 Berlin +49 30 889 11 710
hello@employerbranding.org
www.employerbranding.org
Als exklusiver Partner von Spring kuratieren wir auf den Z.P. Messen das Thema Employer Branding. Insbesondere die EBX Area in Halle 4.1 mit drei Tagen vollem Employer Branding Programm in der EBX Lounge. Im strategischen Employer Branding blicken wir auf jahrzehntelange Praxiserfahrung zurück. Gleichzeitig führt unsere Grundlagenarbeit die Fachdebatte an. Wir denken und handeln interdisziplinär und lassen uns ständig neu inspirieren. Unseren Wissens- und Erfahrungsschatz und die Erkenntnisse aus der Forschung teilen wir. Mit anderen Praktikern. Und mit solchen, die es werden wollen.
---

Deep Care GmbH
Königsallee 43, D-71638 Ludwigsburg +49 176 544 16987
frederik.blohm@deep-care.de
https://deep-care.de/
Work smart. Stay Healthy. We combine the possibilities of artificial intelligence, data privacy-compliant sensor technology and the latest findings in behavioural research with low-threshold health applications in the workplace. Our digital health coach ISA accompanies employees during their daily work routine with individual nudges to promote health and helps them develop healthy habits. In short, we make health a habit.
Standnummer
J.18
Halle
Halle 1
---

dehner academy GmbH
Theodor-Heuss-Str. 36, 78467 Konstanz +49 7531 942 00 80
info@dehner.academy
dehner.academy
Seit mehr als 35 Jahren unterstützen wir mit Leidenschaft, Expertise und Erfahrung Menschen dabei, sich weiterzuentwickeln. Die dehner academy ist Experte für Organisationsentwicklung und Changemanagement, Beratung, Führungs- und Vertriebs-Trainings, Business- und Life-Coachings und in Ausbildungsreihen für Coaches, Führungskräfte und Personaler. Wenn Sie Ihre Mitarbeiter entwickeln wollen, sollten Sie auf unsere jahrzehntelange Erfahrung zurückgreifen und sich unseren Beratungsansatz zunutze machen. – Sie wollen Ihre Ziele erreichen! Und wir finden die passenden Lösungen, maßgeschneidert für
Standnummer
F.45-8
Halle
Halle 1
---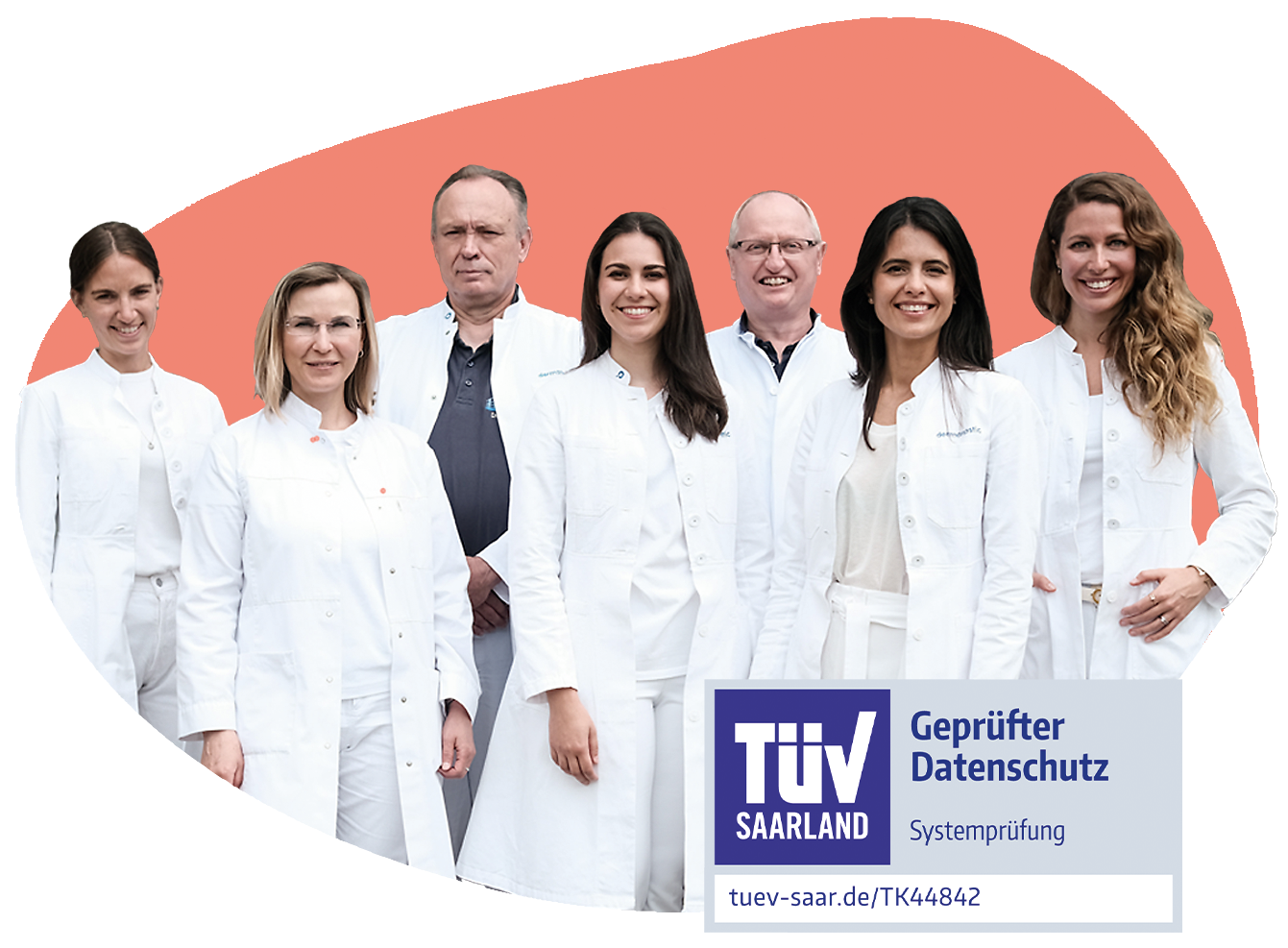 dermanostic - Hautarzt per App
Merowingerplatz 1, 40225 Düsseldorf +49 152 0829 1563
p.lang@dermanostic.com
https://dermanostic.com/benefits/
We offer prevention for the topic of skin health. In case of skin changes, immediate treatment can take place via the app dermanostic -skin doctor via app. We achieve very high usage rates through a modern digital BGM and thus ensure an improvement of health in your company. We currently serve over 210,000 employees from SMEs to DAX companies, with whom we improve the health of your employees. Feel free to stop by our booth and experience live digital medicine. (BBGM Stand G02.1)
Standnummer
G02-1
Halle
-
---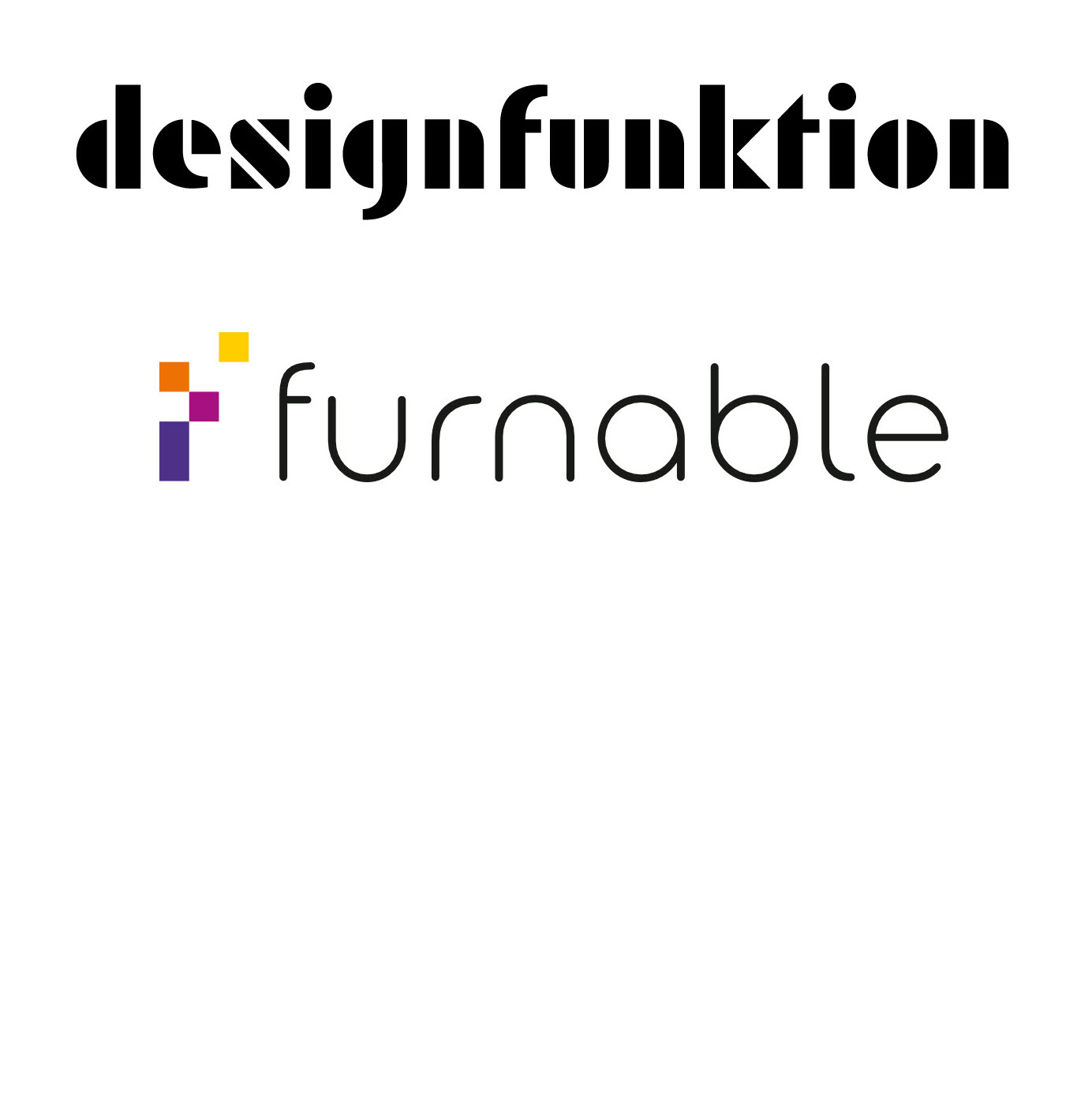 designfunktion / furnable
Leopoldstraße 121, 80804 München +49 89 306 307-0
info@designfunktion.de
https://www.designfunktion.de/
We are office! Benefit from more than 40 years of experience in the industry. As Germany's leading consultants, planners and furnishers for modern working and living spaces, we want to support you holistically and tailored to your individual needs. Furniture, textiles, lighting and acoustics therefore always form a harmonious unit in our room concepts. In doing so, we draw on a portfolio of over 150 of the world's best brands. With more than 18 locations in Germany, we also guarantee personal advice close to you.
Standnummer
C.06
Halle
Halle 1
---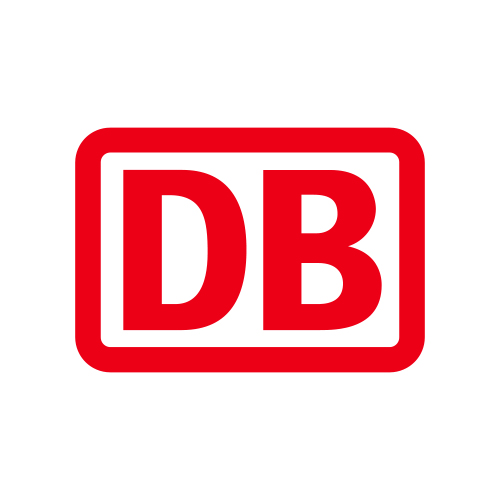 Deutsche Bahn Connect GmbH
Mainzer Landstraße 169, 60327 Frankfurt am Main -
Bonvoyo: mobilitaetsbudget@deutschebahn.com | Call a Bike: bikesharing@deutschebahn.com
https://www.deutschebahnconnect.com/bonvoyo
As a complement to the environmentally friendly rail, DB Connect develops sustainable mobility solutions for companies and private customers. The mobility budget Bonvoyo is a benefit that can be spent individually by employees. Employers benefit from more sustainable corporate mobility, cost savings, and our tax-optimized billing process. DB Call a Bike is Deutsche Bahn's nationwide bike sharing service - and one of the largest and most successful in Germany. With over 13,000 rental bikes, cyclists are on the move in a comfortable and convenient way.
Standnummer
F.31
Halle
Halle 1
---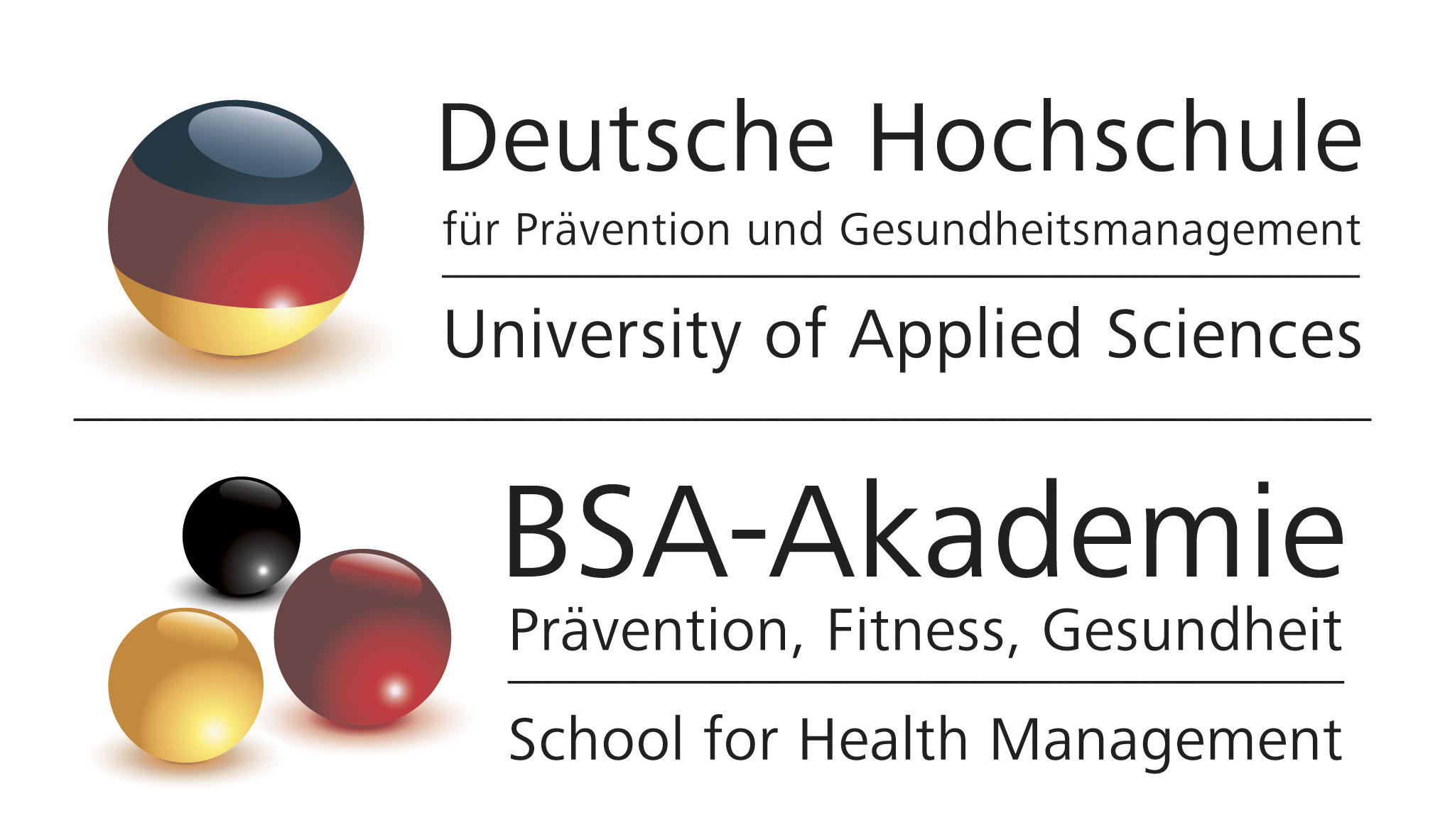 Deutsche Hochschule für Prävention und Gesundheitsmanagement / BSA-Akademie
Hermann-Neuberger-Sportschule 3, 66123 Saarbrücken (Zentrale) +49 681 6855 0
info@dhfpg-bsa.de
www.dhfpg-bsa.de
Die DHfPG qualifiziert Studierende in den Bereichen Sport-/Gesundheitsinformatik, Fitnessökonomie, Sportökonomie, Gesundheitsmanagement, Ernährungsberatung sowie Sport- und Bewegungstherapie. Im Angebot stehen 7 duale Bachelor-Studiengänge, 4 Master-Studiengänge, ein Graduiertenprogramm sowie über 100 Hochschulweiterbildungen. Das Schwesterunternehmen, die BSA-Akademie, ist einer der führenden Bildungsanbieter im Zukunftsmarkt Prävention, Fitness und Gesundheit. Zur Auswahl stehen mehr als 80 staatlich geprüfte und zugelassene Fernlehrgänge aus zahlreichen Fachbereichen.
Standnummer
J.07
Halle
Halle 1
---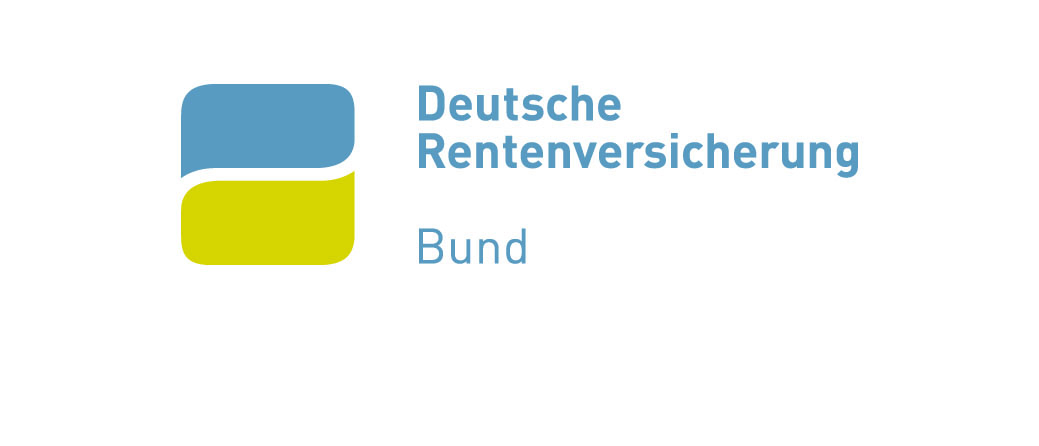 Deutsche Rentenversicherung Bund
Ruhrstr. 2, 10709 030/865-0
drv@drv-bund.de
www.deutsche-rentenversicherung-bund.de
Die Deutsche Rentenversicherung Baden-Württemberg und die Deutsche Rentenversicherung Bund informieren Sie zum Thema medizinische Rehabilitation. Dies ist eine der zentralen Aufgaben der gesetzlichen Rentenversicherung. Weiterhin betreibt diese eigenen Reha-Zentren welche den hohen Qualitätsstandards in der medizinischen Rehabilitation entsprechen.
Standnummer
I.09
Halle
Halle 1
---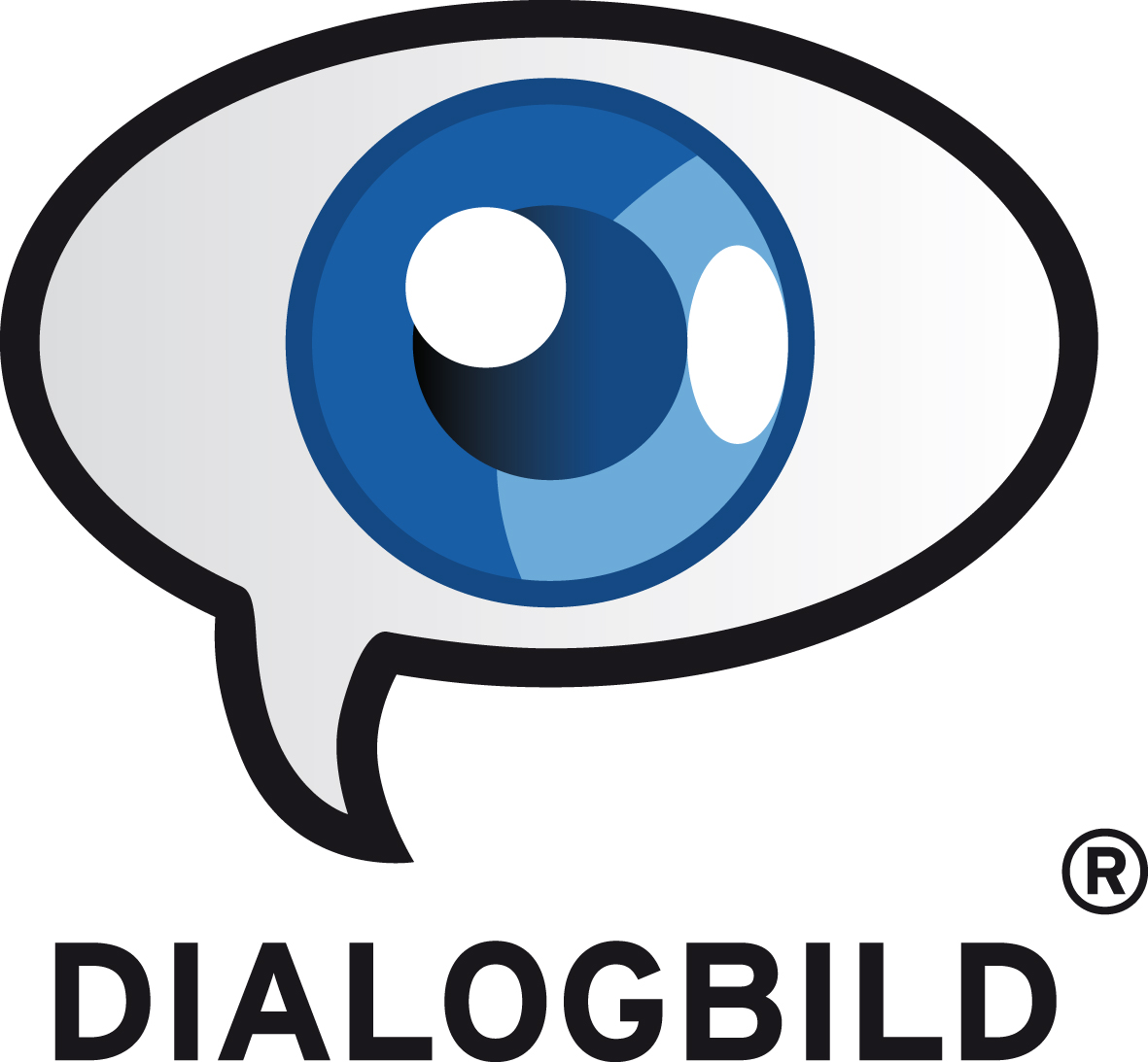 DIALOGBILD GmbH
An der Alster 47, 20099 Hamburg 040-30 70 261-28
dialog@dialogbild.de
www.dialogbild.de
Show what you want to say. Visualization of processes, changes and concepts Dialog Pictures bring complex topics to life in a vivid and comprehensible way. They are an effective tool to convey knowledge, make connections and provide orientation. With the aid of a Dialog Picture, you can discuss the firm's vision with colleagues and you will be able to present complex production and distribution processes to new staff. Whatever you wish to express, Dialog Pictures can show it in the simplest way.
Standnummer
F.42
Halle
Halle 1
---
dormakaba Deutschland GmbH
DORMA Platz 1, D-58256 Ennepetal +49 6103 9907 0
info.de@dormakaba.com
www.dormakaba.de
dormakaba is a global leader in the access solutions market. The company redefines access by setting industry standards for intelligent systems and sustainable solutions across the entire building lifecycle. Around 16,000 employees provide their expertise to a growing customer base in more than 130 countries. dormakaba is showcasing solutions for time and attendance and access control with five software partners. With the new ERP Time app, employees can book working hours outside the office on their smartphone while on the move or submit vacation requests.
Standnummer
E.07
Halle
Halle 1
---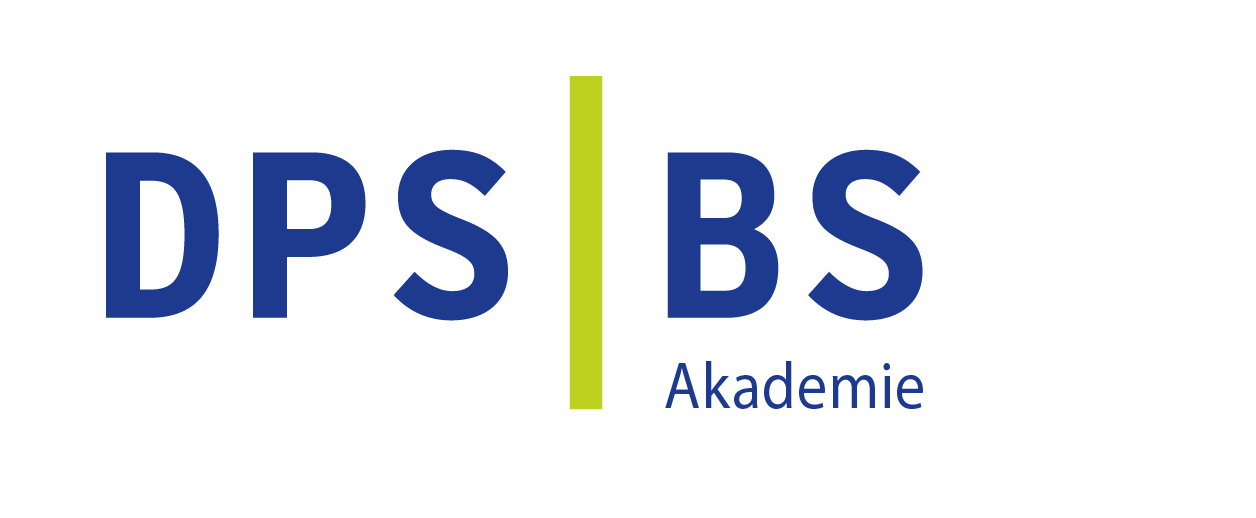 DPS | Business Solutions Akademie
Am Moosfeld 3, 81829 München +49 89 248835 296
akademie@dps-bs.de
https://www.dps-bs.de/unternehmen/events.html
The DPS|BS Academy offers you a wide range of blended learning opportunities in the areas of HR and ERP software. With our Learning Management System (LMS), we offer companies the opportunity to place their own training content on the platform in order to train and develop employees. In cooperation with the West Saxon University of Applied Sciences, we have also developed a modular qualification course that prepares and qualifies you for new areas of responsibility in payroll accounting in the shortest possible time.
Standnummer
H.43
Halle
Halle 1
---
E
---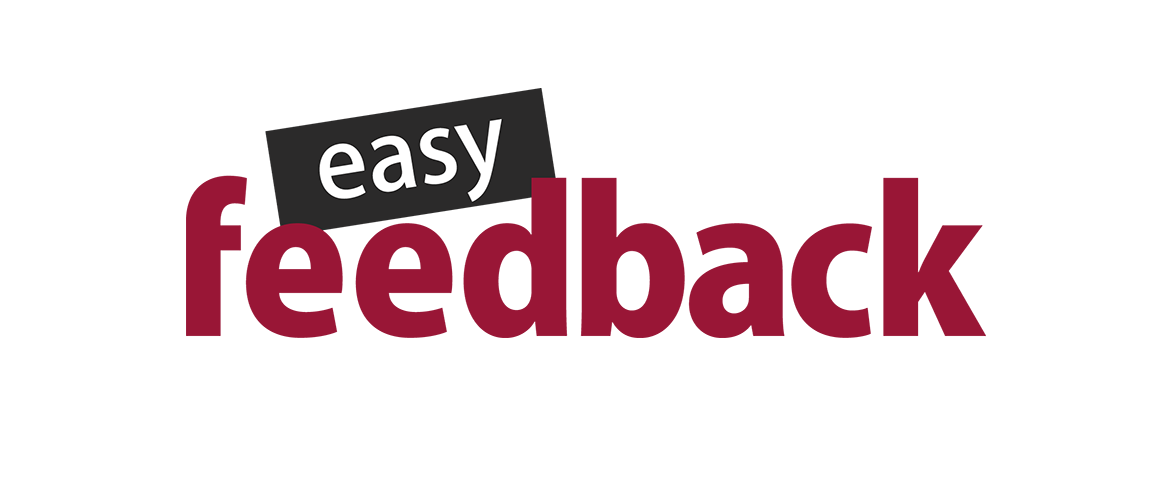 easyfeedback GmbH
Ernst-Abbe-Straße 4, 56070 Koblenz 0261 96098751
kontakt@easy-feedback.de
https://www.easy-feedback.de
easyfeedback is a German and GDPR compliant survey tool that allows companies of all sizes to easily create employee surveys in order to make problems in the employee experience visible and to initiate improvements with the right levers. A quiz/test and online forms can also be created with easyfeedback. The advantages of easyfeedback lie in its ease of use, the flexible invitation options, the extensive evaluation functions, as well as the high level of data protection (ISO 27001). In addition, easyfeedback is also TISAX certified.
---

easylearn Deutschland GmbH
Donnersbergweg 3, 67059 Ludwigshafen, Rheinland-Pfalz +41433227200
info@easylearn.ch
https://www.easylearn.ch/de/
Discover the easylearn learning world and inspire your employees with a comprehensive and sustainable knowledge transfer. With easylearn you will find the easy-to-use Learning Management System (LMS) from a single source. With the modules e-Learning, Wiki (look-up tool), authoring tool and event management you get a wide range of options for your corporate education. Ready-made online courses on numerous topics and a learning app with gamification complete the versatile offering.
Standnummer
H.25
Halle
Halle 1
---

easySoft. GmbH
Konrad-Zuse-Weg 2, 72555 Metzingen +49 7252 5833-0
info@easysoft.de
https://www.easysoft.de/
Wir nehmen Ihnen Aufwand beim Ausbildungsmanagement, dem Seminarmanagement und der Personalentwicklung ab. Für das Seminarmanagement bieten wir folgende Highlights: • Intuitive Seminarplanung per Drag & Drop • Ampelschema für das Aufgabenmanagement • Seminare online inkl. Genehmigungsworkflow veröffentlichen • Schnelle Fakturierung u. Auswertung. Für die Personalentwicklung bieten wir: • Qualifikationsstand mittels Ampelschema erkennen • Eigene Kompetenzmodelle erstellen • 360°-Bewertungen/Selbst- und Fremdeinschätzungen • Management-Self-Service mit individuellen Auswertungen
Standnummer
F.07
Halle
Halle 1
---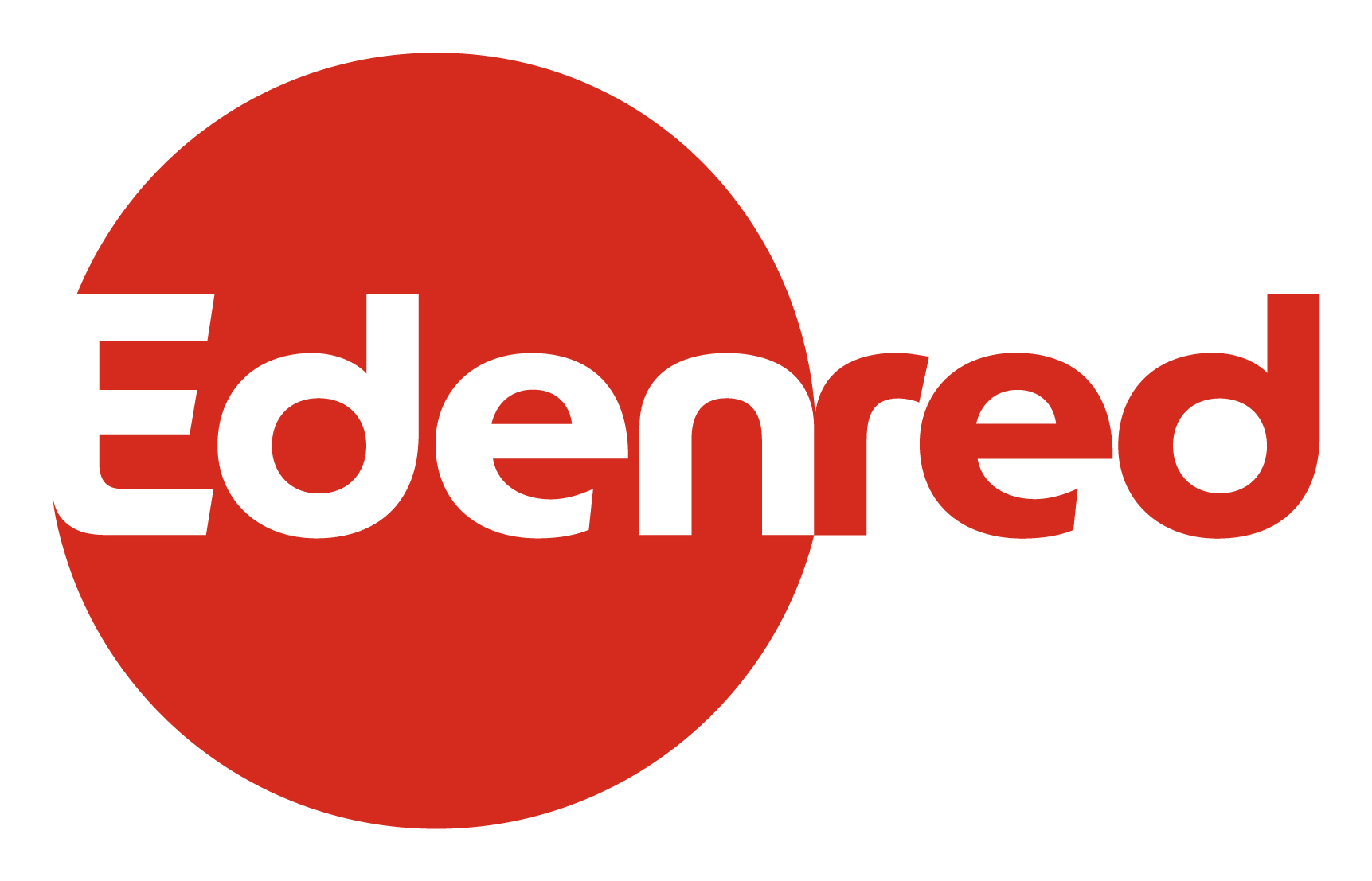 Edenred Deutschland GmbH
Claudius-Keller-Str. 3c 017618887330
susanne.zacherl@edenred.com
www.edenred.de
Nachhaltige Mitarbeiter-Benefits - steuerfrei, flexibel, digital. Gute Mitarbeiter zu finden und langfristig zu binden ist in den letzten Jahren nicht einfacher geworden. Deshalb unterstützen wir Unternehmen mit attraktiven, zeitgemäßen Benefit-Lösungen dabei, Talente anzuziehen und Mitarbeiter wertzuschätzen. Dabei profitieren sie gleichzeitig von Steuervorteilen. Wir bieten Lösungen für den 50€ steuerfreien Sachbezug (Ticket Plus® City, MeinGutschein) und für den steuerbegünstigten Verpflegungszuschuss (Ticket Restaurant®, JobLunch).
Standnummer
D.22
Halle
Halle 1
---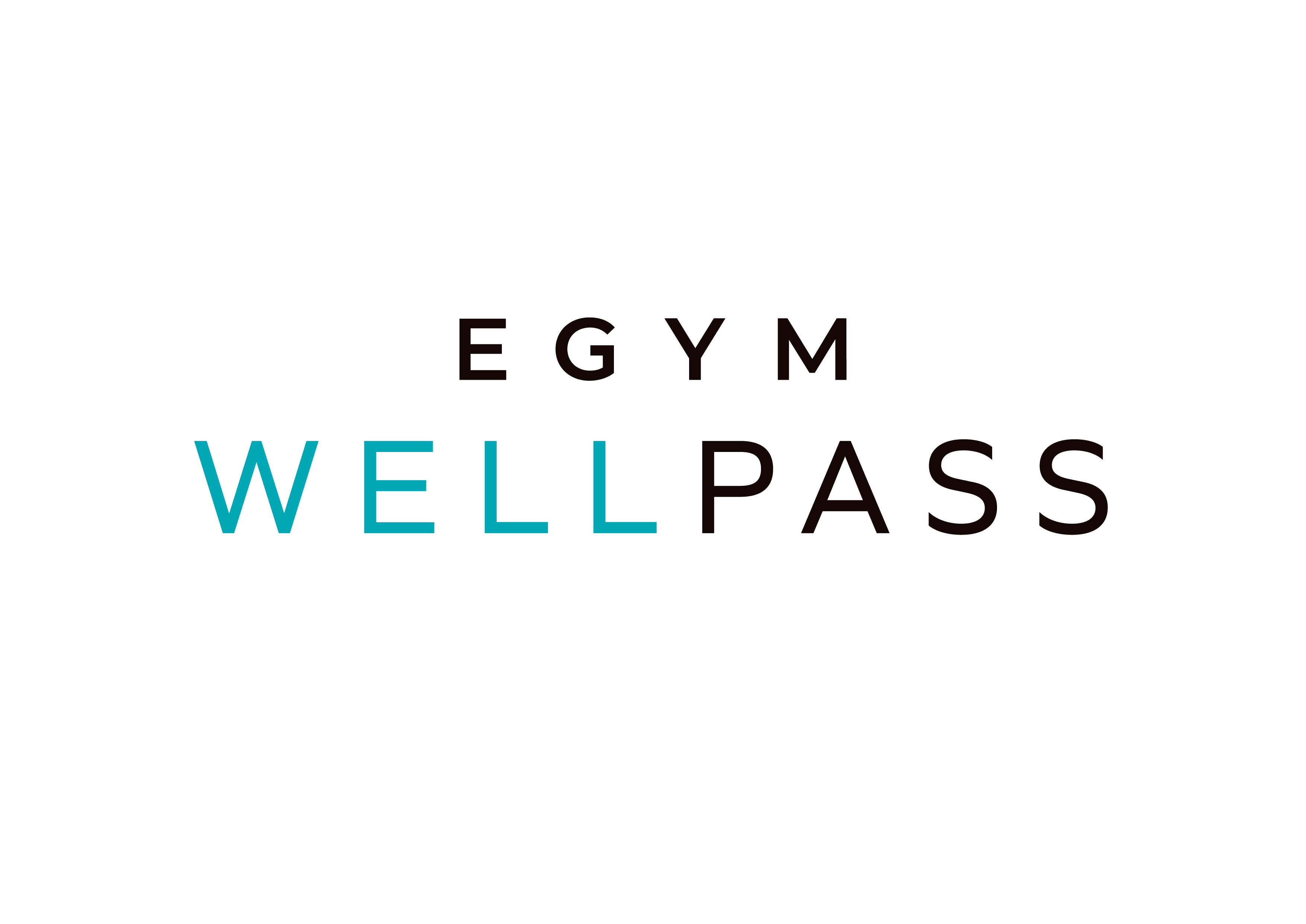 EGYM Wellpass GmbH
Einsteinstraße, 172, D-81677 München 0899213105133
info@egym-wellpass.com
https://egym-wellpass.com/
Das Firmenfitness-Netzwerk EGYM Wellpass unterstützt Unternehmen bei der Planung und Umsetzung eines ganzheitlichen betrieblichen Gesundheitsmanagements. Dazu bietet Wellpass Firmen und ihren Mitarbeitenden mit nur einer Mitgliedschaft Zugang zu über 7.000 hochwertigen Sport- und Fitnesseinrichtungen in ganz Deutschland. Dazu zählen neben Premium-Fitnessstudios auch Schwimmbäder, Yogastudios sowie Kletterhallen. Zusätzlich wird den Mitgliedern ein digitales Sportangebot aus über 1.000 Onlinekursen, Live Kursen und geführten Meditationen angeboten.
Standnummer
J.30
Halle
Halle 1
---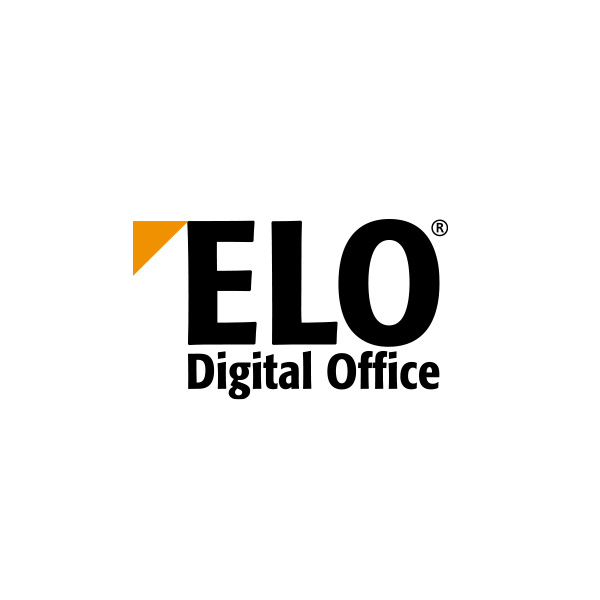 ELO Digital Office GmbH
Tübingerstr. 43, 70178 Stuttgart +49 711 8060890
info@elo.com
www.elo.com
Als Vorreiter der Digitalisierung bietet der Anbieter für Enterprise-Content-Management (ECM) ELO Digital Office heute weit mehr als reines Dokumentenmanagement und digitale Archivlösungen: Für typische Geschäftsprozesse, vom Rechnungseingang über das E-Mail-Management bis zum Vertragsmanagement inkl. digitaler Signaturen, hat ELO passende Softwarelösungen im Programm. Für das Personalwesen reichen diese vom Recruiting bis zum Onboarding und der rechtskonformen Verwaltung von Personalakten. Darüber hinaus lässt sich ELO in Branchensoftware wie ERP-, CRM- und andere Drittsysteme integrieren.
Standnummer
E.01
Halle
Halle 1
---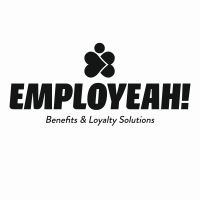 EMPLOYEAH! Benefits & Loyalty Solutions
Holsteiner Chaussee 183a +49 (0)40 / 55 620 34 - 0
hello@employeah.team
https://www.employeah.team
EMPLOYEAH! is your success code for employee satisfaction, employee engagement and employee retention. Whether attractive gift shops, individual reward systems or sustainable employee retention programmes - we support you in showing appreciation to your employees in a way that really hits home! Our comprehensive range of benefits and loyalty solutions enables us to offer you tailor-made solutions from a single source, with which you can activate, motivate and retain your employees in the long term in a way that conserves resources.
Standnummer
C.07
Halle
Halle 1
---

EssWert GmbH & Co. KG
Rudolf-Clausius-Straße 66 0931/30519695
hallo@esswert.com
www.esswert.com
Innovative, nachhaltige Gesundheitsaktionen für die Betriebliche Gesundheitsförderung. Vorträge, Seminare, Workshops, Kochshows, Screenings, uvm. Für alle Zielgruppen: Schichtarbeit, Außendienst, Produktion, Handwerk, Bürotätigkeit, Homeoffice. Digital und vor Ort in Ihrem Unternehmen möglich.
Standnummer
K.20-8
Halle
Halle 1
---

Evermood
Evermood GmbH c/o Betahaus Rudi-Dutschke-Str. 23 10969 Berlin 030 234 954 97
lara@evermood.com
https://www.evermood.com/
Evermood offers a Work Life platform for companies to provide their teams with GDPR-compliant, live virtual events, helpful exercises, confidential 1-to-1 consultations, and insightful reports on the culture and health of their organization in just a few clicks. Whether DAX corporation, administration or medium-sized company - businesses of all industries use Evermood to support their employees around the clock, unify all health and culture offerings and move their company forward.
Standnummer
J.12
Halle
Halle 1
---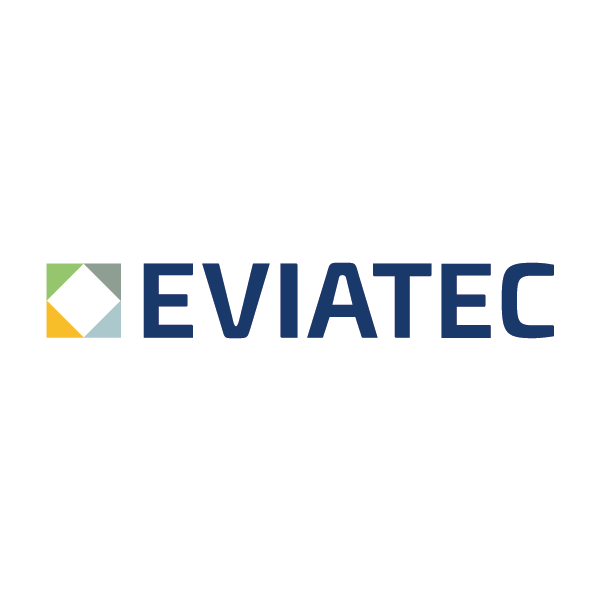 EVIATEC Systems AG
Monreposstr. 57, D-71634 Ludwigsburg +497141 9130990
info@eviatec.de
www.eviatec.de
EVIATEC digitises medium-sized businesses. Since 2001, we have been offering well thought-out IT solutions for medium-sized companies – consistently customer-oriented and holistic, because we look beyond the horizon. Through the strategic use of IT, we optimise your business processes, making you flexible, mobile, efficient and fit for the digital future. We promote the sustainability, innovative strength and competitiveness of your company. And all of this internationally since 2020. So that you can concentrate on the essentials.
---
e³ trainings
Fiduciastraße 8, D-76227 Karlsruhe +49 721 14 54 21 93
info@e3-trainings.de
https://e3-trainings.de
Our trainings show people working on computers how they can bring simplicity, efficiency and a relaxed focus to their work. We help strengthen the participants' confidence so they deal with change easily and gain a new sense of joy at work. Products: Improved Reading, train-and-see-method (healthy vision), Deep Reading, creative problem solving, self leadership, Smart Writing, stress management, time-management Visit us at our booth and lay the foundation for life-long learning with ease and help your team excel in the digital age.
Standnummer
F.45-7
Halle
Halle 1
---
F
---

Factorial HR
Calle Alaba, 61, 5º-2ª, 08005, Barcelona, Spanien 0034645104922
julia.kohlberg@factorial.co
www.factorialhr.de
Factorial is an all-in-one software that covers various HR functions such as payroll, expense management or recruiting. Factorial also offers a function for shift management, absence management and time management. With the performance management function, performance appraisals can be analyzed and employees can be further developed through Factorial's training management. Through document management, organization charts and electronic signatures the onboarding of new employees in the company can be improved.
Standnummer
C.04
Halle
Halle 1
---

FAVOX GmbH
Sierichstraße 18, D-22301 Hamburg 040–27 811 811
kontakt@favox.de
https://www.favox.de/
With FAVOX, you have an efficient tool for online employee surveys at your side, which enables a mental risk assessment in the course of BGM and thus improves health promotion and prevention in the company. FAVOX also supports you in the area of employee satisfaction. With the help of our employee engagement survey, we provide you with the necessary information and key figures to enter into solution-oriented dialog with your employees and thus actively counteract the current shortage of personnel and skilled workers.
Standnummer
I01-2
Halle
-
---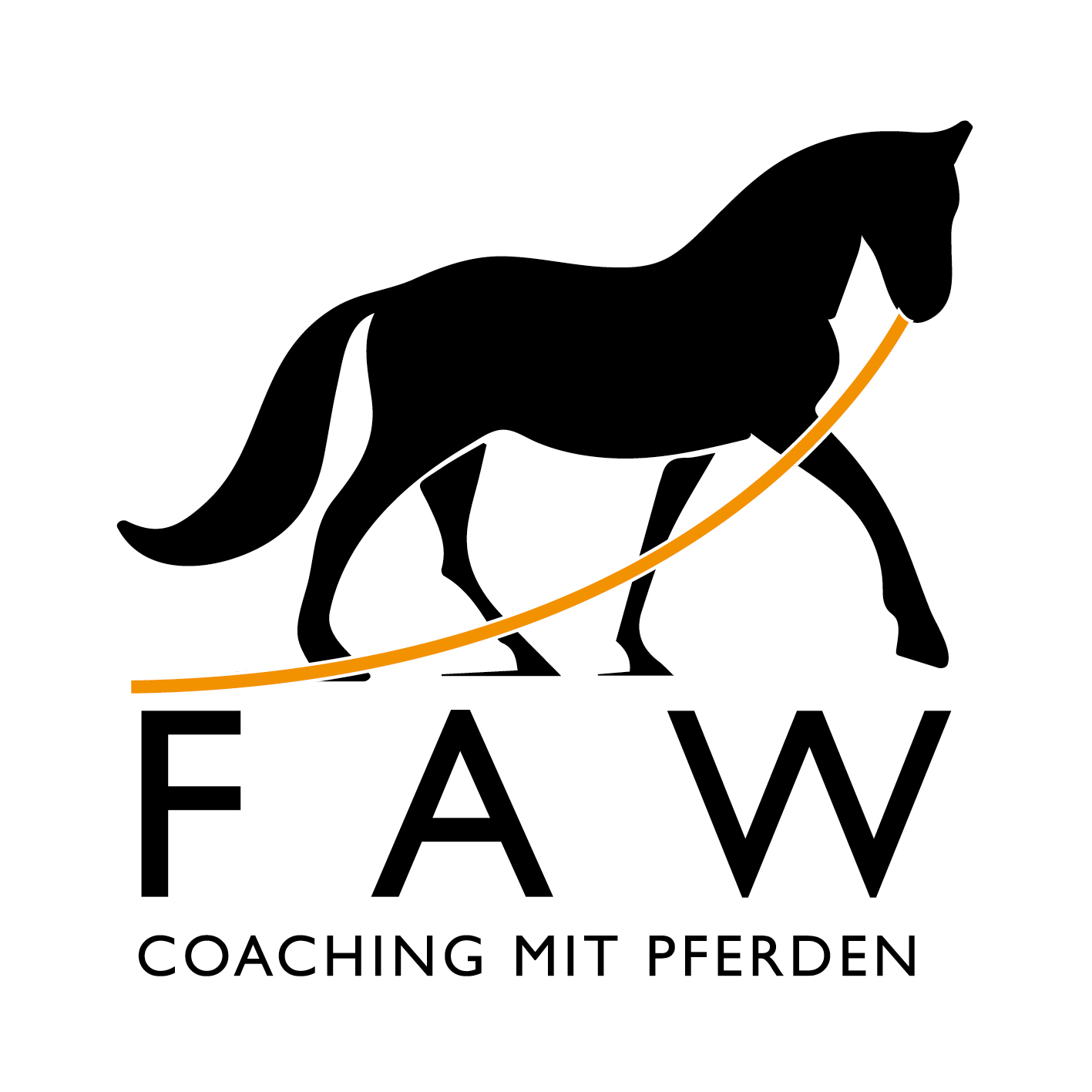 FAW Coaching & Prozessbegleitung
Lange Str. 97, 61440 Oberursel im Taunus 0172-5835434
info@faw-coaching.de
https://www.faw-coaching.de/
Become a mindful Leader with Horse assisted Coaching & Teamevents. Working with horses fosters courage, strength, creativity and willingness to take risks. But at the same time also fosters a sense of responsibility, reliability, patience and determination. "To be led" means to follow voluntarily. In its most pronounced form, it should ensure the independence and willingness to take risks in moving forward in the direction the leader desires. Who does the horse follow? The horse follows a person precisely then when they demonstrate self-confidence, clarity, credibility and are goal-oriented.
Standnummer
K.20-06
Halle
Halle 1
---

FINN GmbH
Prinzregentenplatz 9 089/38036913
business@finn.auto
www.finn.com
Employee benefits with FINN The FINN product JobAuto combines the advantages of salary conversion with those of the car subscription. As an employee, you obtain your FINN car subscription from your employer and benefit from financial and tax advantages. With the transparent monthly rate and the fast vehicle availability, this employee benefit is optimally tailored to your needs, risk-free and uncomplicated.
Standnummer
C.05
Halle
Halle 1
---

Fitbase Institut für Online Prävention GmbH
Ruckteschellweg 8a, 22089 Hamburg 0421 – 365 146 49
info@fitbase.de
https://fitbase.de/
We are driven by your health. We develop digital and holistic solutions to help everyone stay healthy in a simple, flexible way. Depending on the focus, we offer different solutions. For example, online courses: The courses cover the fields of action exercise, nutrition, relaxation and addiction prevention. In addition, with our step competition, we offer a team challenge that strengthens both health and team building. Our digital solutions are the perfect complement to your successful health management.
---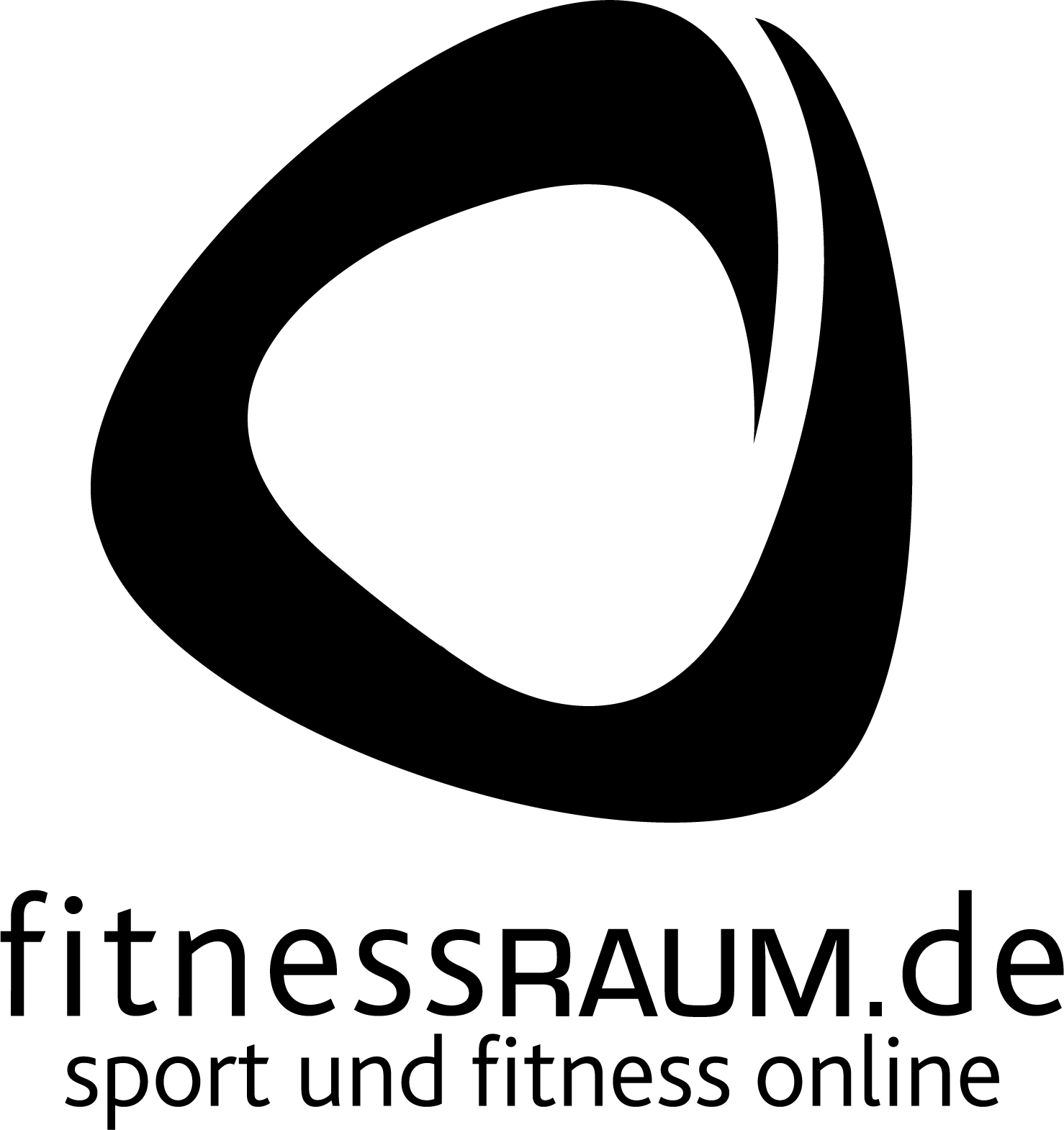 fitnessRAUM.de GmbH für Sport und Fitness online
Kirchstr. 18, 69115 Heidelberg +49 6221 86811 27
B2B@fitnessraum.de
https://www.fitnessraum.de/
CORPORATE FITNESS GOES DIGITAL! fitnessRAUM.de presents a growing variety of 2,000 on-demand ONLINE CLASSES (20% of them are available in English, too). We offer 40+ challenges (4-8 weeks each), including 25% focusing on relaxation (such as yoga and meditation). Each challenge also provides free accompanying diet plans if selected. More than 55,000 employees registered with us through their employer already. As an employer, you can simply order on demand by number or choose one of our package deals - e.g. as a Christmas gift for all employees.
Standnummer
I01-5
Halle
-
---
FitSeat
No description available
---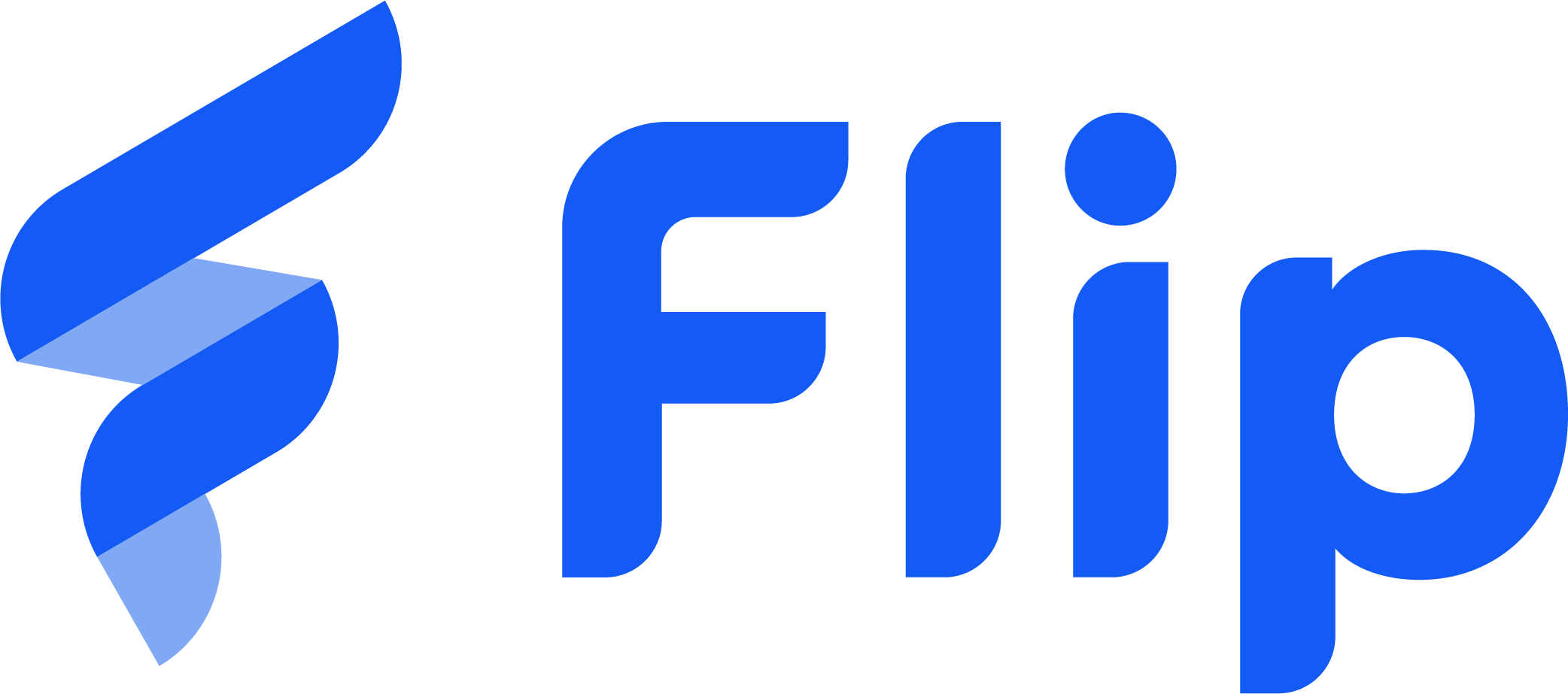 Flip App
Rotebühlstraße 50, 70178 Stuttgart +49 711 96889 115
aileen.bonack@getflip.com
https://www.getflip.com/de/
Flip is the employee platform for non-desk worker. Thanks to Flip, it is possible to reach all frontline employees with just two clicks and thus connect them digitally with their own organisation for the first time. In addition to a digital noticeboard, the chat function enables direct exchange with all employees; further functionalities are digital shift- and holiday planning or task management. The platform can be fully integrated into the existing IT infrastructure and is DSGVO-compliant. Among the customers are well-known companies such as PORSCHE, ROSSMANN and MCDONALDS.
Standnummer
B.07
Halle
Halle 1
---

Flowmium GmbH
Erich-Kästner-Str. 55, D-63322 Rödermark +49 6074 818 9999‬
info@flowmium.com
https://flowmium.com/
Flowmium develops business software for the HR sector. With our job reference generator, legally compliant references are created faster and easier than ever before. We focus strongly on sophisticated and automated workflows. Through a unique algorithm, individual workflows and state-of-the-art technologies, the Flowmium job reference generator sets a new standard.
Standnummer
A.32-25
Halle
Halle 1
---

foodji marketplace GmbH
Auenstraße 5, 80469 München +49 89 552 09 468
hello@foodji.com
www.foodji.com
The smart Foodji vending machine provides small and medium-sized companies without a canteen with a fresh and healthy selection of food for their employees. Thanks to 24/7 availability, the Foodjis can also be used more flexibly than conventional canteens and also cater to workers in shifts and at night. The high-quality food on offer is tailored to the employees using specially developed artificial intelligence. In addition to a personalized offering, this results in significantly less food waste than is usual in the food industry.
Standnummer
J.39
Halle
Halle A1
---
Fürstenberg Institut GmbH
Stuttgart I München I Hamburg I Berlin I Düsseldorf I Köln I Frankfurt I Münster I Hannover I Bonn +49 (0) 40 / 38 08 20 - 333
sued@fuerstenberg-institut.de
www.fuerstenberg-institut.de
With personal enthusiasm and solid expertise, we have been the innovative system provider for healthy and high-performing organisations for more than 30 years. We strengthen employees, relieve managers and support the entire organisation with well established Mental & Corporate Health concepts and reliable Health & Safety offers. Our promise to you: on the cutting edge and scientifically based. Preventive and sustainable. With intercultural competence and multilingual. Quick and reliable. Try us out!
Standnummer
J.25
Halle
Halle 1
---
G
---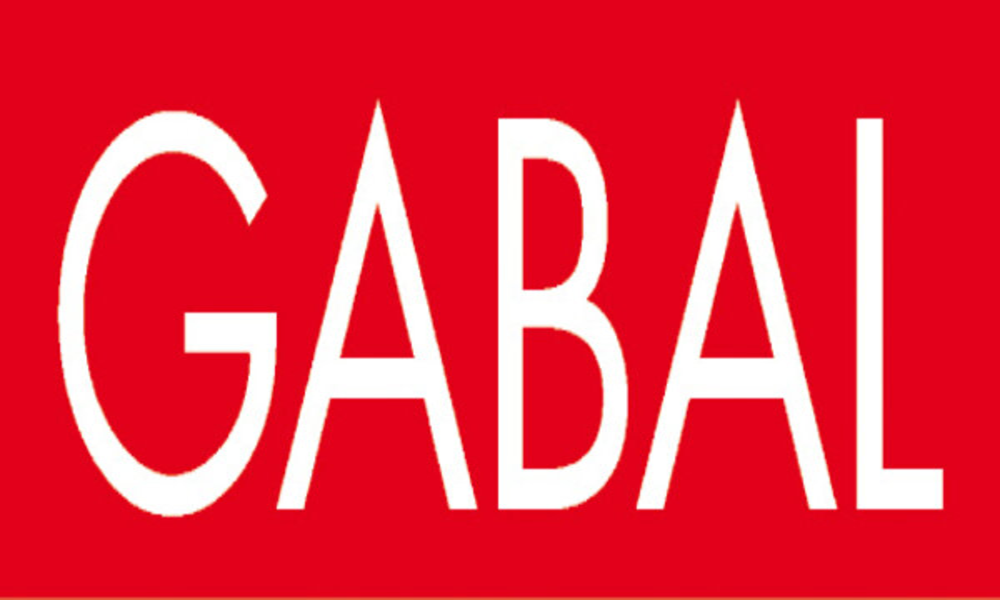 GABAL Verlag
Schumannstraße 155, D-63069 Offenbach 069-830066-0
info@gabal-verlag.de
www.gabal-verlag.de
Vom Lesen ins Tun, vom Wissen ins Umsetzen GABAL ist seit mehr als drei Jahrzehnten der Praxisverlag unter den führenden Wirtschaftsverlagen. Angetrieben von Trendgespür und Innovationsfreude liefert das Familienunternehmen medienübergreifend exzellenten Content sowie erprobte Lösungen für die Herausforderungen in Beruf und Privatleben. Mehr als 500 Trainer, Speaker, Berater und Coaches, allesamt Top-Expert*innen auf ihrem Gebiet, geben fundiertes Know-how weiter, sodass die Verlagskunden und Fans ihre Lern- und Lebensziele erreichen.
---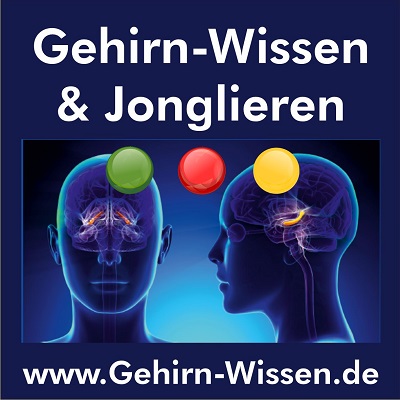 Gehirn-Wissen & Jonglieren
Lannerstr. 5, D-80638 München +49 89 17 11 70 36
info@gehirn-wissen.de
https://gehirn-wissen.de
Stephan Ehlers literally keeps a lot of balls in the air. He is in demand as a speaker and presenter, as well as an author and juggling trainer. He communicates topics related to motivation, leadership and change like no other, extremely enjoyable and therefore "remarkable". For more than 25 years he has enriched many well-known companies with creativity, know-how and results. He is the juggler among the top speakers and knows how to combine current findings in brain research with concrete tips for implementation in an informative and entertaining way.
Standnummer
I.01-8
Halle
-
---

Gerling Consulting GmbH
Industriestraße 5/2 89081 Ulm +49 731-9380776-23
a.engel@gerlingconsulting.de
https://www.gerlingconsulting.de/
With our solutions, we want to advance the digital transformation in human resources. DIGITAL APPLICATION MANAGEMENT The digitization of the application processes relieves your HR department enormously Applicant data is created and organized quickly and reliably You get greater transparency about the application cycle With our dashboards you can see all important data at a glance DIGITAL PERSONNEL FILE Employees relieve through automated processes DIGITAL TRAINING MANAGEMENT train employees online easily https://go-gerlingconsulting.de
---

GesundheitsTicket GmbH - Deutsches Netzwerk für betriebliche Gesundheitsvorsorge
Kollwitzstraße 77, 10435 Berlin 0335 233 861 91
info@gesundheitsticket.de
https://www.gesundheitsticket.de
GesundheitsTicket GmbH organizes and invoices external company health care for companies of all sizes and industries, for organisations, health insurance companies, social security agencies and health regions. With the tax-free HealthTickets and HealthVoucher, employees can take advantage of the health and prevention offers from our more than 13,000 network partners nationwide. Our health portal www.regiohealth.news provides information on current health issues and publishes offers and promotions from our health partners.
Standnummer
J.04
Halle
Halle 1
---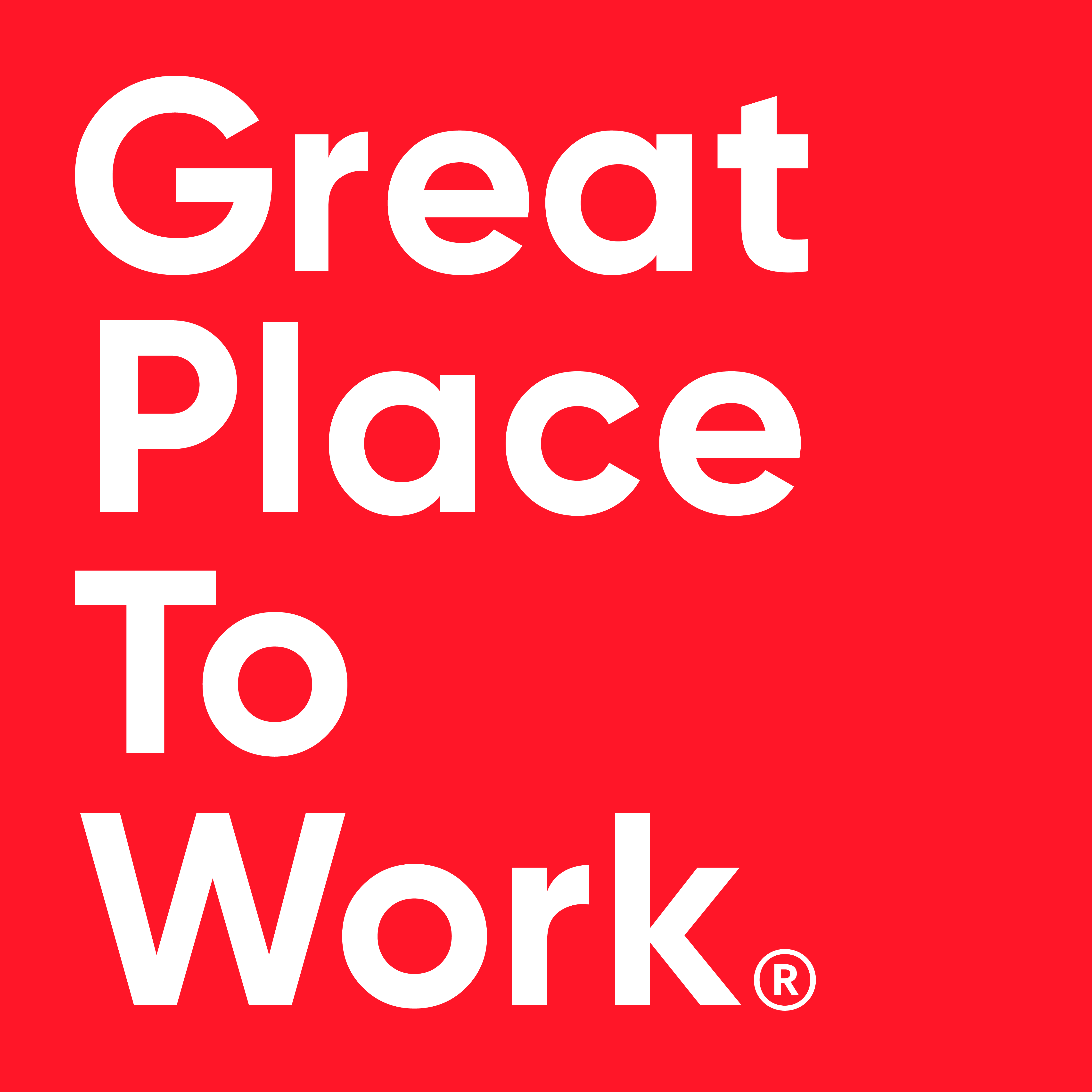 Great Place to Work® Deutschland
Hardefuststraße 7, 50677 Köln, Deutschland +49 221 / 93 335 - 0
info@greatplacetowork.de
https://www.greatplacetowork.de/
Great Place to Work® is an international research and consulting institute that helps companies analyse, develop and make visible their corporate and workplace culture. An employee-centred culture retains employees, increases employer attractiveness and boosts corporate success. We certify organisations based on anonymous employee surveys and analysis of HR measures. Every year, excellent employers are awarded for their performance internationally, nationally, regionally and branch-specifically.
Standnummer
D.38
Halle
Halle 1
---

GrowInSo GmbH
Jurastraße 109, 68753 Waghäusel +4915141260221
eric.raubuch@growinso.de
www.growinso.de
"Be the best you can, with the gifts you have" and optimize your key skills. From knowledge to action and from ability to being. As a digital learning content provider, GrowInSo offers content to develop and optimize key competencies, future (work) skills and mindfulness at work. With compact micro-e-learning via business, life & science hacks, can be realized personal development on the fly.
Standnummer
A.32-32
Halle
Halle 1
---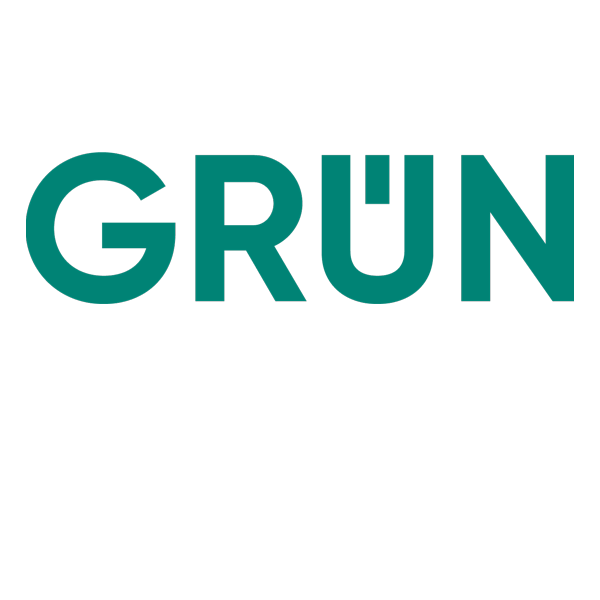 GRÜN Software Group GmbH
Pascalstraße 6, D-52076 Aachen 0241 18900
kontakt@gruen.net
https://gruen.net/zicom
GRÜN ZICOM is the Time tracking software for booking, planning and processing working times. In global competition, with increasing flexibility in working hours, it is becoming more and more important to manage and digitize the time recording of workers professionally, efficiently and cost-effectively. An offer of flexible and dynamic time models based on the workload leads to higher employee motivation and at the same time supports the company by optimizing personnel costs.
Standnummer
D.13
Halle
Halle 1
---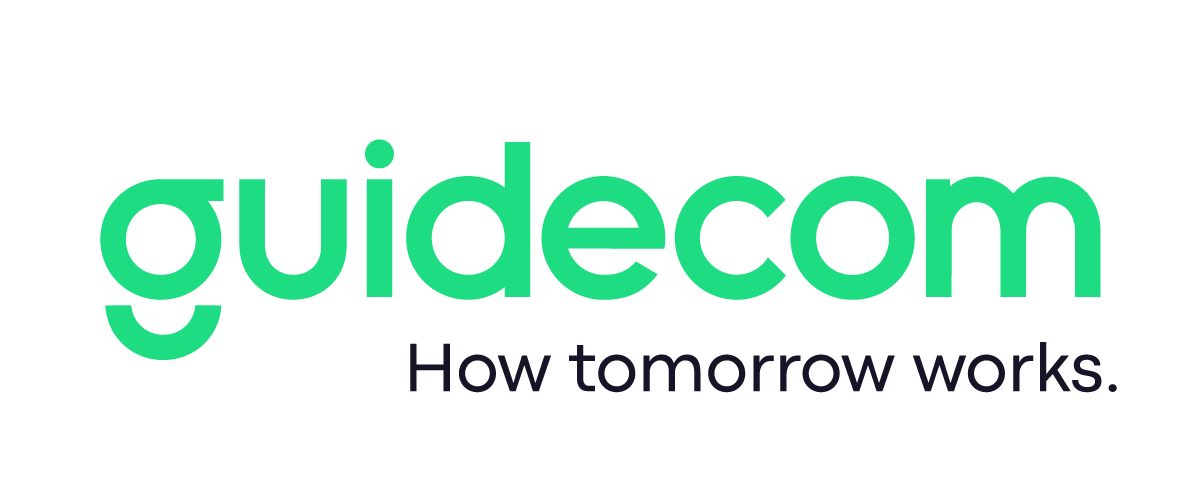 GuideCom AG
Hafenweg 14, 48155 Münster 0251 9159-0
info@guidecom.de
www.guidecom.de
We provide impetus and pave the way for the new opportunities of the digital age and transform organizations and services. As a digitization partner for more than 600 companies in Germany, we offer a modern HR suite, which covers all disciplines of HR management and optimally supports the HR area in digitization and automation. With a high level of innovation and a great deal of passion, we are also shaping the working world of tomorrow for you.
Standnummer
D.07
Halle
Halle 1
---
gyde
Friedrichstr. 9, 70174 Stuttgart, Germany +49 1575 5525175
heinzmann@gyde.io
https://www.gyde.io/
With gyde we want to bring a new way of learning into companies with which we currently succeed in increasing the effectiveness of trainings by 550%. Gyde offers an innovative, effective and digital form of learning for leaders and talents. Our digital learning journeys combine micro learning sessions in the Gyde app with virtual Gyde coaching in small groups.
Standnummer
A.32-7
Halle
Halle 1
---

Gymondo GmbH
Ritterstraße 12, 10969 Berlin 0151 2246 3064
corporate.health@gymondo.com
https://corporatehealth.gymondo.com/de
Struggling to stick with a fitness routine? Train anywhere, anytime with 40+ online training programs & 500+ customized workouts. Whether you're a complete beginner or want to step up your routine, you'll find a workout plan perfect for your fitness level & goals. Explore HIIT, cardio, strength training, dance, yoga, Pilates, meditation & more in one app. Motivating trainers will challenge you to reach new heights, provide real-time cues & offer modifications for each exercise. Join 1000s of happy users who've reached their health & fitness goals with Gymondo.
Standnummer
K.15
Halle
Halle 1
---
H
---

Hanako GmbH
Moosacher Straße 70, 80809 München, Deutschland +49 171 7691956
info@hanako-health.com
https://www.hanako-health.com/
Hanako is a health service provider from Munich and offers a leading health promotion platform and health app, mobile health checks, individual lifestyle coaching and regular live events. By combining analogue and digital products, efficient health promotion programmes can be set up. The products can be combined, but also introduced independently of each other. The Hanako platform was tested by Prof. Dr. Volker Nürnberg as the medically best digital BGM solution. Hanako was again awarded Top Brand Corporate Health in 2023.
Standnummer
K.20-15
Halle
Halle 1
---

HANSALOG GmbH & Co. KG
Am Lordsee 1, 49577 Ankum 05462 7650
info@hansalog.de
https://www.hansalog.de/
With our integrated solution for HR management, we are one of the leading providers of HR software. We are highly specialized in current and future user needs in the areas of recruiting, personnel management, traveling expenses, time management, remuneration, employee portal. We simplify the complexity of everyday HR and enable people to give their employees more self-determination through processes adapted to the respective company. In our data centers in Ankum, Dortmund, Hamburg and Munich, we support over 1,500 companies from all sectors. Since 50 years.
Standnummer
E.11
Halle
Halle 1
---
HANSALOG Services GmbH
No description available
Standnummer
F.20
Halle
Halle 1
---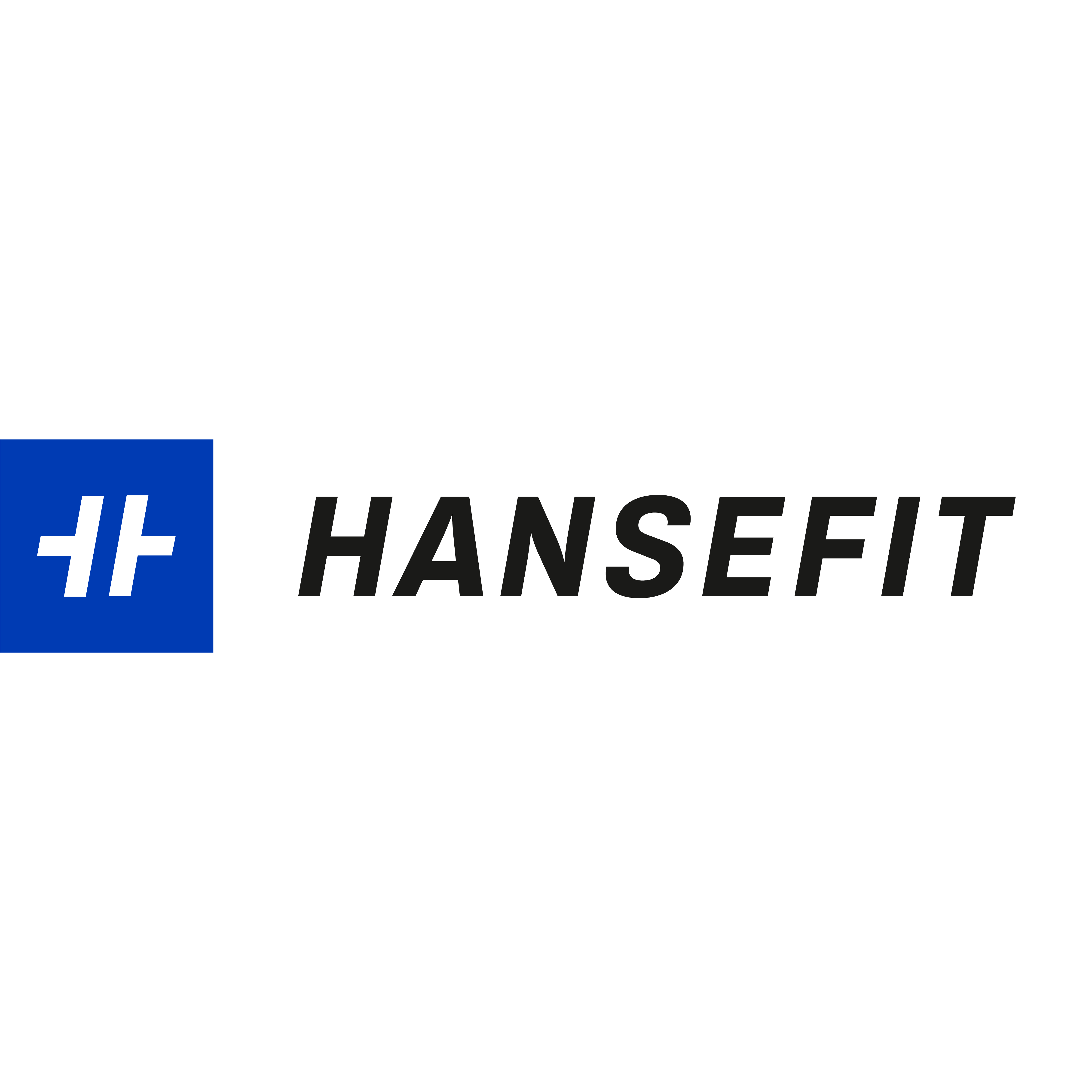 Hansefit GmbH & Co. KG
Osterdeich 6, 28203 Bremen 0421 / 365 146-0
info@hansefit.de
https://www.hansefit.de
MACHEN SIE IHR TEAM HANSEFIT. Als Marktführer im Bereich Firmenfitness und digitale Prävention unterstützen wir unsere Kunden dabei, ihre Produktivität zu steigern, Fehltage im Betrieb zu senken und attraktiver für Fachkräfte und junge Talente zu werden. Wir stellen Unternehmen und öffentlichen Einrichtungen ein breites Angebot mit über 6.000 Sport- und Gesundheitseinrichtungen, Onsite-Firmenfitness, motivierenden Teamevents sowie Onlinelösungen wie Apps und digitale Live-Kurse zur Verfügung. Dazu kommen die §20 zertifizierten Online-Präventionskurse unseres Tochterunternehmens fitbase.
Standnummer
I.37
Halle
Halle 1
---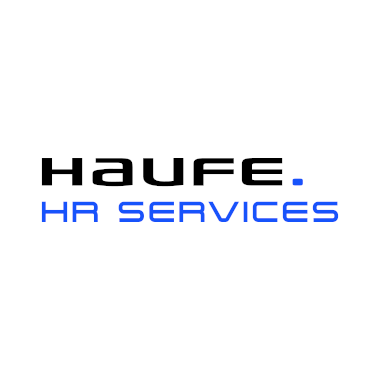 Haufe HR Services
Munzinger Str. 9, 79111 Freiburg +49 89 90 40 97 01
InsideSales@haufe.com
https://www.haufe.de/hr-services
Mit Haufe HR Services nutzen Sie alle wichtigen HR Tools für exzellente Prozesse aus einer Hand – mit bewährter Rechtssicherheit und zielführenden Technologien. So schaffen Sie Sicherheit und Freiräume bei der täglichen Arbeit - sowohl für alle Mitarbeiter:innen, als auch für Ihre HR. Haufe HR Services gehört zur Haufe Group in Freiburg, einem der führenden Anbieter für digitale Arbeitsplatzlösungen und Weiterbildung in Deutschland.
---
HealthCaters
No description available
Standnummer
K.20-3
Halle
Halle 1
---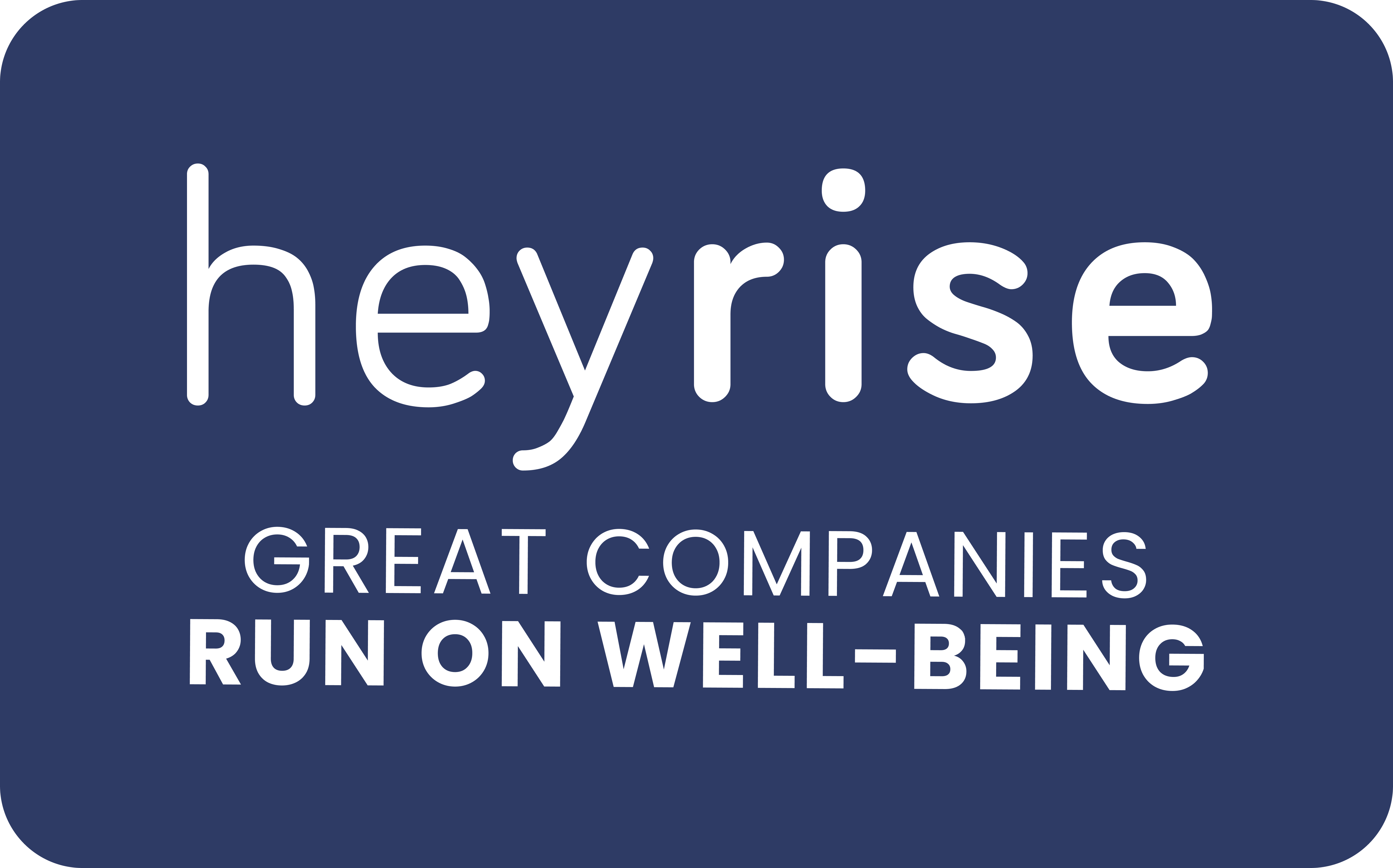 heyrise
Bahnhofplatz 1, A-4600 Wels +43 664 5442584
hello@heyrise.com
https://heyrise.com/
With our people transformation platform HEYRISE we want to motivate people to live a more active and healthier lifestyle. We link an active lifestyle with personal, human guidance by experts, artificial intelligence and a gamified approach to physical activity in order to motivate your employees in the long run. And that includes also those who are hard to reach with traditional health initiatives — whether it's your office worker, your production employee or your sales representative. HEYRISE offers the employee well-being solution that benefits your company and your employees alike.
Standnummer
K.20-10
Halle
-
---

hokify GmbH
Jakov-Lind-Straße 2, 1020 Wien, Österreich +49 800 000 8061
info@hokify.com
https://hokify.de/
hokify is the mobile job platform and supports companies with innovative mobile & social media recruiting solutions to recruit new employees faster and easier. The core of the product is a mobile job platform, a mobile-optimized application process, as well as a social media targeting algorithm to additionally address passive candidates on platforms like Facebook, Instagram or TikTok. hokify was used by 6 million job seekers last year and supports top companies like Porsche or McDonald's as well as more than 55,000 SMEs in recruiting.
Standnummer
D.29
Halle
Halle 1
---

HR Management for Microsoft Dynamics 365
Beethovenstraße 5c, D-97080 Würzburg +49 (931) 660-8444
sales@Dynamics-HR-Management.com
https://www.dynamics-hr-management.com/
HR Management für Microsoft Dynamics 365 ist die umfangreiche Lösung für Human Resource Management auf Basis der Microsoft Dynamics 365 Business Plattform. Der gesamte Lebenszyklus der Mitarbeiter wird unterstützt - vom Recruiting über die Mitarbeiteradministration bis zur Mitarbeiterentwicklung. HR für Dynamics ist modular aufgebaut, von der Ergänzung eines aktuellen HR Systems bis hin zum Einsatz als vollumfängliche Human Capital Management Lösung.
Standnummer
H.17
Halle
Halle 1
---

HR monkeys GmbH
Carl-Benz-Straße 21, D-60386 Frankfurt +49 69 870086140
mail@hr-monkeys.de
https://hr-monkeys.de/
HR monkeys – HR marketing agceny and innovation scouts We track down cutting edge technologies in the recruitment sector, test them, and if succesful, make them available on the market. You can think of us as HR trendscouts. Curiosity is what drives us. We stand for progress in the industry. Topics like performance job marketing, data driven recruiting, AI and social job ads are our bread and butter. In a nutshell: We supply companies with the latest recruitment technologies.
Standnummer
A.32-1
Halle
Halle 1
---

HR-RoundTable / HR Informationssysteme GmbH & Co. KG
Seestücken 56, 21077 Hamburg 04079142082
tbuck@hr-is.de
www.hr-roundtable.de
Der HR-RoundTable wurde 2004 unter dem Motto "Von Personalern -> für Personaler" ins Leben gerufen. Ziel ist das akquiesefreie Netzwerken und sich branchen- sowie themenübergreifend auszutauschen. // Auf der Zukunft Personal ist der HR-RoundTable wieder mit einem eigenen Vortragsprogramm vertreten. // Genießen Sie zudem eine Tasse Kaffee und kleine Snacks bei uns Stand. Hier beantworten die Experten unserer Partner sehr gern Ihre Fragen: - Arbeitsrecht (ADVANT Beiten) - Health & Wellbeing (Aon) - Entsendung (PassportCard) - Learning & Ttansformation (Assima)
Standnummer
C.01
Halle
Halle 1
---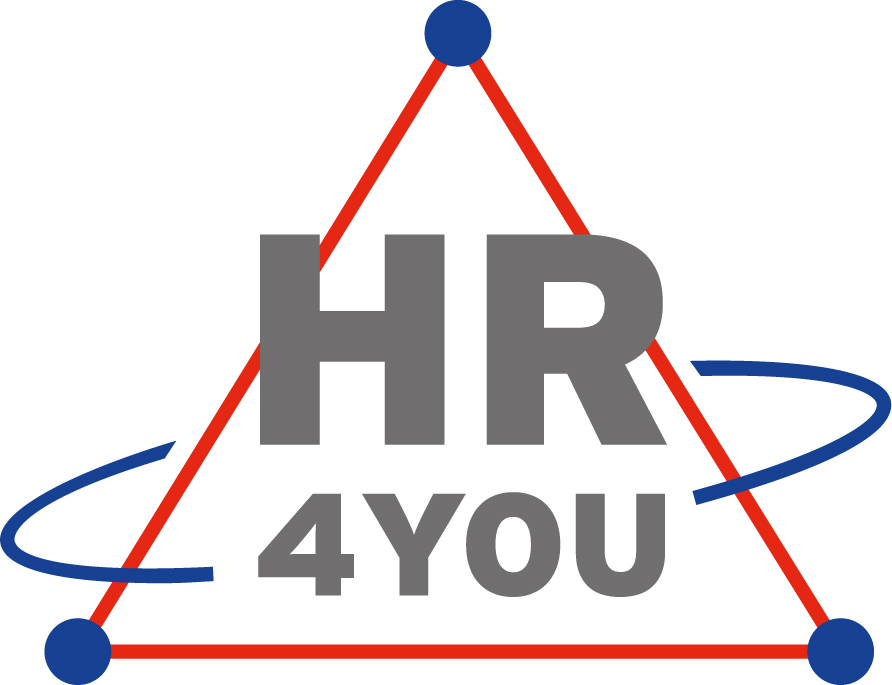 HR4YOU AG
Breitenbacher Str. 12a, 91320 Ebermannstadt +49 (0)9194 725220
sales@hr4you.de
https://www.hr4you.de
HR4YOU gehört zu den führenden Anbietern von HR-Software. Unsere Anwendersoftware unterstützt Unternehmen in den Bereichen E-Recruiting, Personalentwicklung sowie Bewerber- und Personalmanagement. Zudem bieten wir spezielle Software-Lösungen für Personalberater und Personalvermittler, für Zeitarbeitsunternehmen, für Transfergesellschaften und komplexe Vendor-Management-Systeme an. Unsere Software ist modular aufgebaut lässt sich individualisieren und setzt auf Responsive-Design und moderne Apps. Alle Systeme werden als Cloud-Lösung bereitgestellt.
Standnummer
F.06
Halle
Halle 1
---

HRinstruments GmbH
Nußbaumstraße 10, 80336 München +49 89 890 8317-0
magyar@hr-instruments.com
https://www.hr-instruments.com/
HRinstruments is a Munich based SaaS company. Our state of the art feedback software enables companies of any size to implement digital feedback landscapes in their organization quickly and easily. By combining different forms of surveys, such as employee surveys, peer feedback or 360° feedback, we develop a holistic feedback culture on an organizational, team and employee level together with our customers. We combine smart tools and people analytics for a motivating and high-performance corporate culture with genuine appreciation and participation.
Standnummer
A.32-6
Halle
Halle 1
---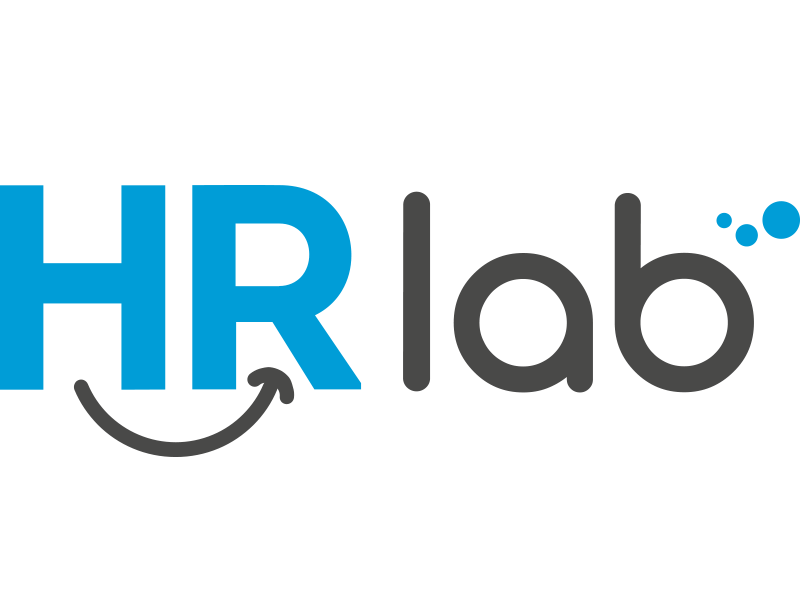 HRlab GmbH
Märkisches Ufer 28, 10179 Berlin 015125338174
info@hrlab.de
https://hrlab.de/de/
HRlab includes all the essential functions that HR departments in medium-sized companies need to manage their employees efficiently - be it a digital personnel file with employee self-service and optional digital signature, absence management, time tracking including working time accounts, agile support for processes and workflows, or convenient applicant management including multi-posting. Furthermore, all data can be easily evaluated.
Standnummer
G.12
Halle
Halle 1
---

hTRIUS GmbH
Brunnenstraße 10 07451554690
jessica.gebele@htrius.com
www.htrius.com
With the exoskeletons from hTRIUS you bring #SupportToWear into your company. Our BionicBack improves ergonomically difficult workplaces. By using the BionicBack, it was possible to reduce muscle activity by up to 24% and muscle fatigue by up to 86%. The BionicBack is the perfect intersection of low system design, low weight and variable functionality!
Standnummer
K.20-14
Halle
Halle 1
---
Human
Human/Strides GbR, Schönholzer Str. 12, 10115 Berlin +491717087880
mail@joinhuman.de
www.joinhuman.de
Human has dedicated itself to making companies more successful with a new way of working together. Development on the Job - We create highly relevant learning moments in everyday management through on-the-spot feedback. Coaching - We offer space to reflect on (leadership) challenges individually. Training - We enable professionals to develop "Future Leadership Skills" in our training courses. Consulting - We systematically close skill gaps with the help of upskilling, joint learning and application of "Future Leadership Skills"
Standnummer
F.45-9
Halle
Halle 1
---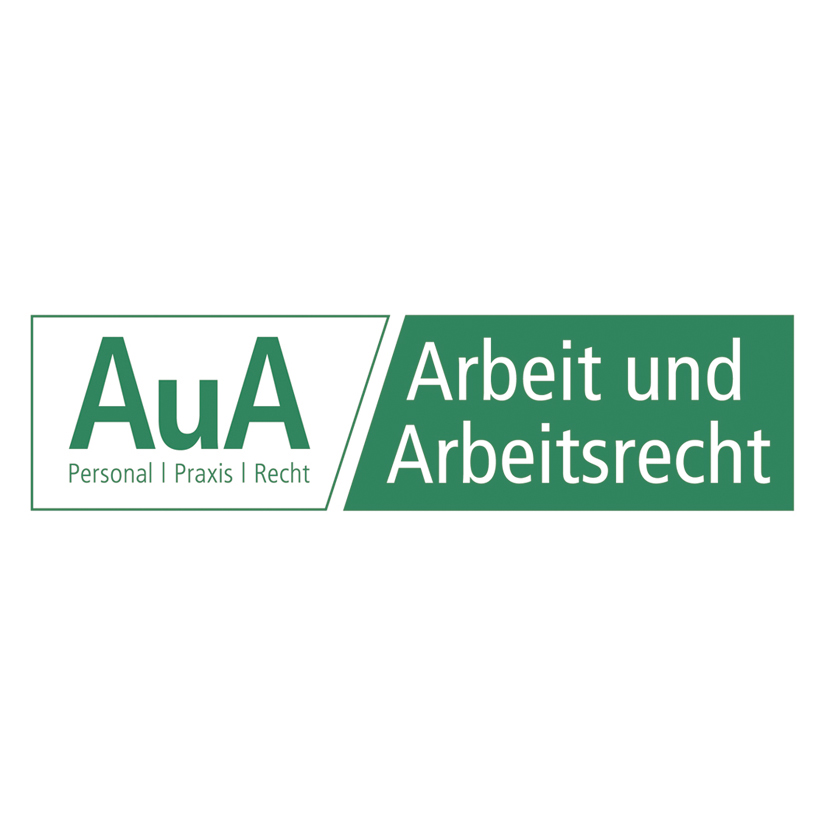 HUSS-MEDIEN GmbH / Arbeit und Arbeitsrecht
Am Friedrichshain 22, D-10407 Berlin 030 421510
aua.redaktion@hussmedien.de
www.arbeit-und-arbeitsrecht.de
Arbeit und Arbeitsrecht (AuA) is a magazine for human resources management. It combines trends in human resources management with comprehensive information on current case law and new regulations. With the AuA website, Weekly Briefing, AuA magazine app, Kongress Arbeitsrecht, white papers, online events and the podcast series "Kurz gefragt", the magazine offers a various range of information with multimedia content.
---
I
---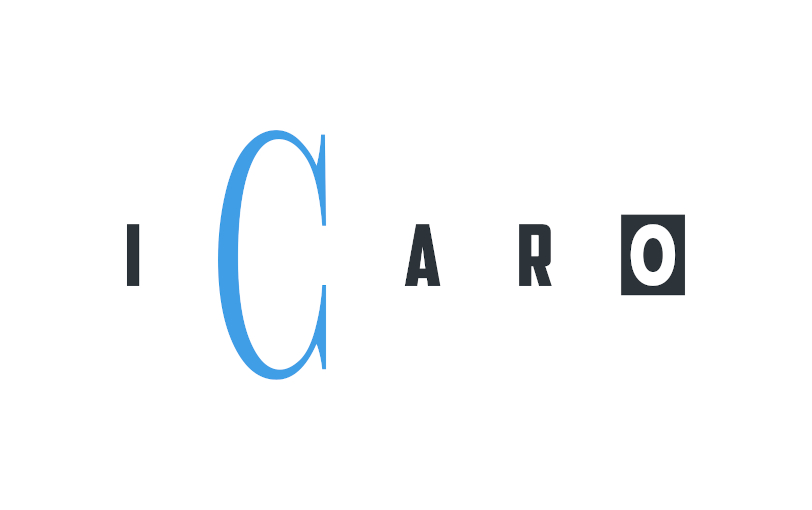 ICARO Software GmbH
Industriestrasse 27E, 63834 Sulzbach a.Main +4960289916001
info@icaro.com
https://icaro.com
- Interfaces from and to SAP HCM and SuccessFactors. For time & attendance, access control, payroll & and much more, and for your time management and access control supplier. - Apps for SAP HCM and SuccessFactors Time & Attendance with many features - Tools for SAP HCM, e.g. export SAP absences or time accounts - Consulting for SAP HCM Time Management, Payroll and related areas - Expertise for SAP HCM architectures and builds
Standnummer
D.14
Halle
Halle 1
---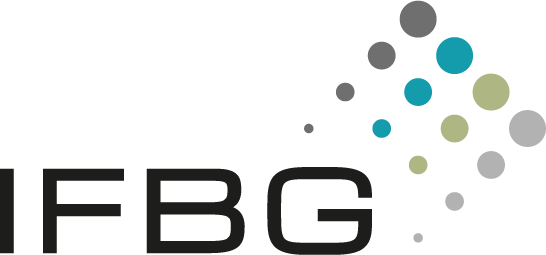 IFBG - Institut für Betriebliche Gesundheitsberatung GmbH
Gottlieb-Daimler-Straße 1, D-78467 Konstanz +49 (0) 171 53 93 348
info@ifbg.eu
https://www.ifbg.eu/
Scientific research and practical relevance are not mutually exclusive – this is what the IFBG has been grounded on since it was founded in 2013. Based on future-oriented studies and scientific need analyses, we implement innovative health interventions in digital health solution enterprises.
Standnummer
H.08
Halle
Halle 1
---

INFO GmbH - Institut für Organisationen
Kloster Arnsburg, 35423 Lich 06404-9404-0
info@info-home.org
https://www.info-home.org/
In unseren Tätigkeitsfeldern Personalauswahl, Training und Coaching, Feedback und Veränderung sowie Nachhaltigkeit sind wir ein interdisziplinäres Team von Beratern und Trainern. Wir unterstützen seit mehr als 25 Jahren Menschen und Organisationen mit Herz und Verstand bei der Gestaltung wertschöpfender Entwicklungsprozesse.
Standnummer
F.45-1
Halle
Halle 1
---

INSIGHTS MDI® International Deutschland GmbH
Badstraße 3, 79761 Waldshut-Tiengen +49774196940
annette.wasmer@insights.de
https://insights.de/
Wir vertreiben in Deutschland, in der Schweiz und in Österreich als exklusiver Lizenzpartner für INSIGHTS MDI® über 20 verschiedene Personaldiagnostik-Instrumente zur Messung und Entwicklung von Verhaltenspräferenzen, Motiven, emotionaler Intelligenz (EQ) sowie weitere Tools zur Kompetenzmessung und Stressprävention. Weltweit wurden bereits über 20 Mio. Analysen in über 40 Sprachen erfolgreich eingesetzt. Informieren Sie sich über die Lizensierung zum INSIGHTS MDI® Trainer und Berater oder firmeninternen Einsatz des Toolportfolios im Bereich Talentmanagement, Coaching sowie Personalauswahl.
Standnummer
G.18
Halle
Halle 1
---
INSITE-Interventions GmbH
No description available
Standnummer
I.29
Halle
Halle 1
---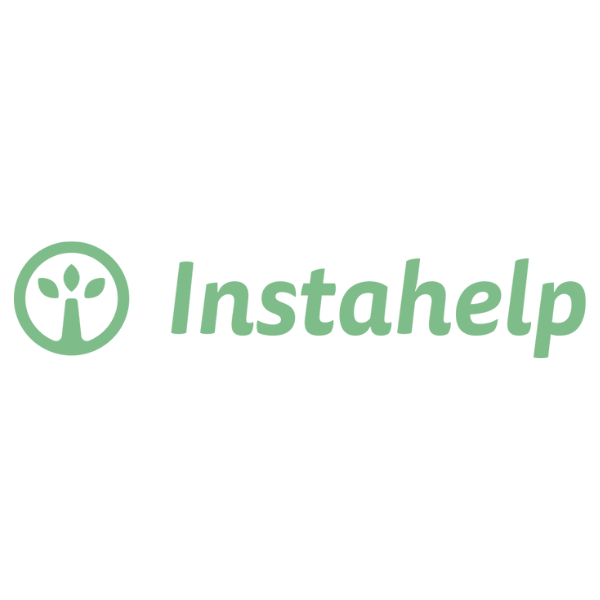 Instahelp
Münzgrabenstraße 92/4, 8010 Graz +43 316 22 84 09
business@instahelp.me
https://instahelp.me/
Instahelp is the digital platform for mental health in your organization. With our Corporate Mental Health concept, we offer a plug-and-play tool for the assessment, treatment, and measurement of effectiveness relating to the mental stress of employees. In addition to online psychological counseling, we also work at the corporate level to increase the performance of your employees through awareness-raising measures, individual workshops, and mental health statistics.
Standnummer
K.20-12
Halle
Halle 1
---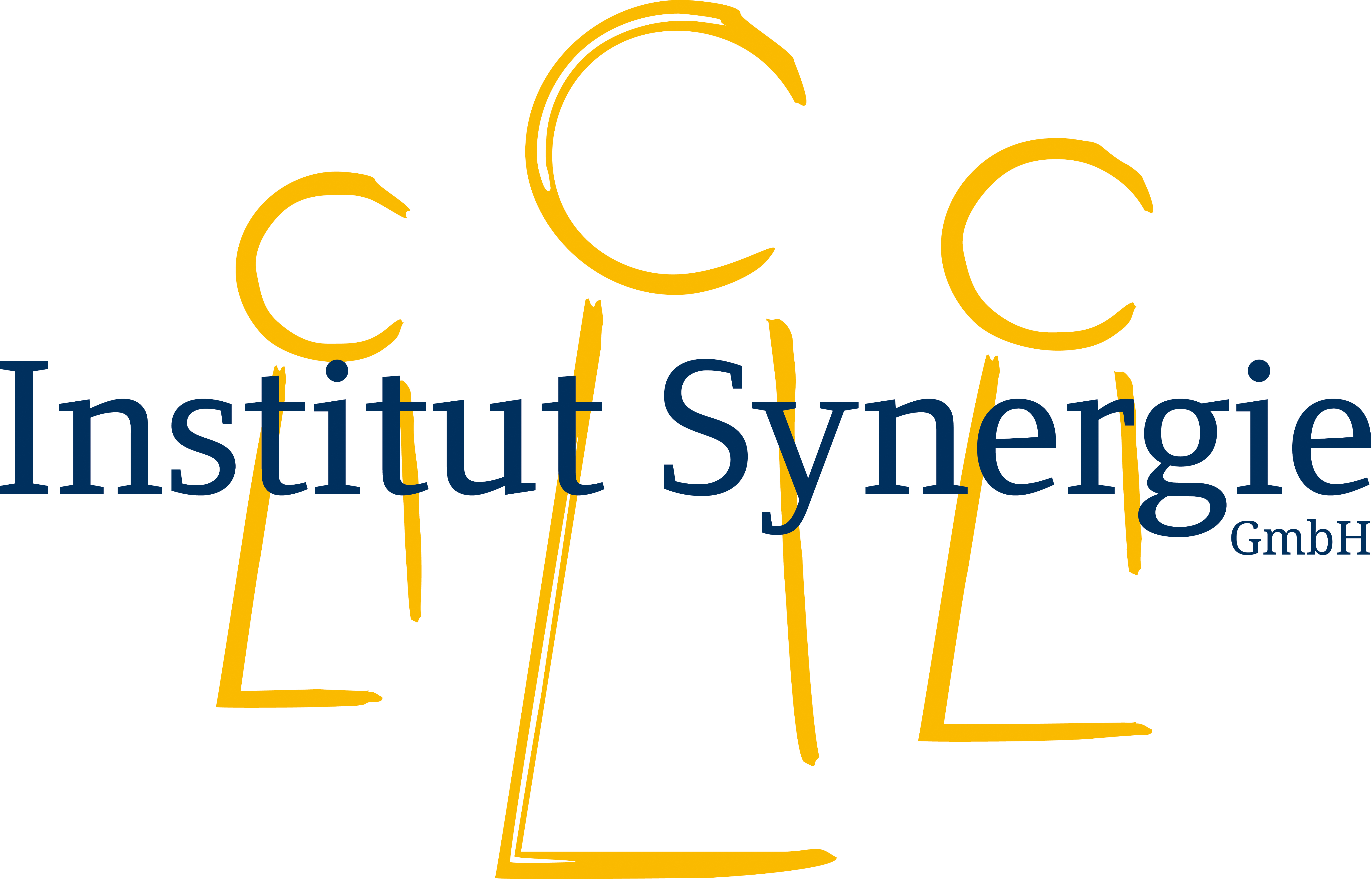 Institut Synergie GmbH
Poststraße 24, D-32602 Vlotho 05733-963603
info@institut-synergie.de
https://www.institut-synergie.de/
The Institute Synergie GmbH is an international coaching and training institute with its headquarters in Vlotho, Westphalia. Together with our highly qualified and motivated trainers and seminar actors, we specialize in conducting coaching and training in the areas of leadership & sales, appearance & impact, human resources and corporate development. We carry out all of our offers face-to-face, hybrid and digitally, using our in-house learning platform.
Standnummer
H.41
Halle
Halle 1
---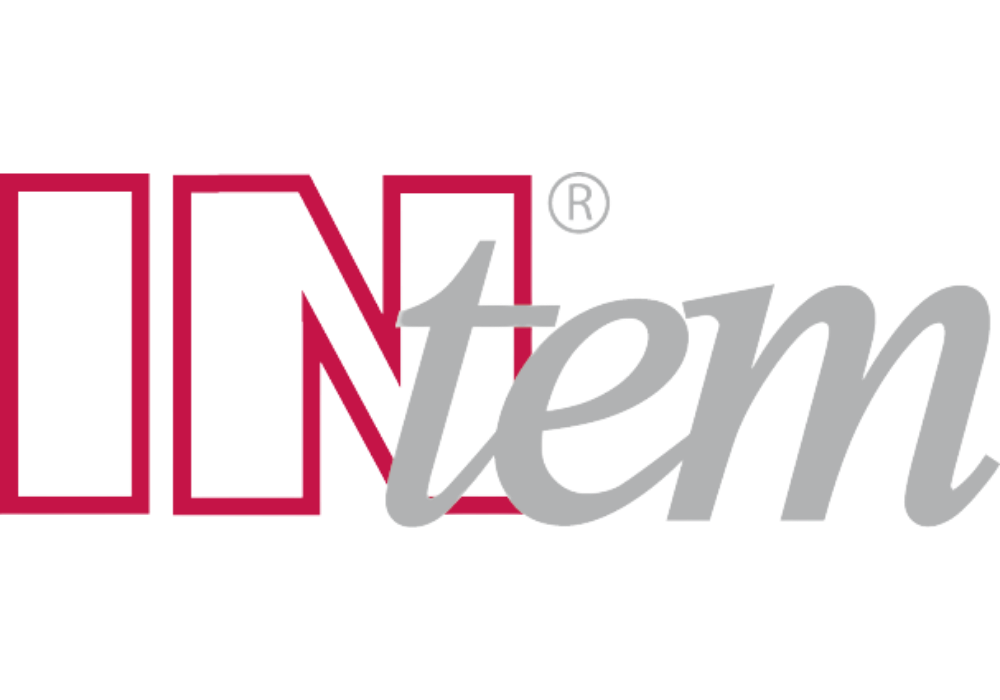 INtem Trainergruppe Seßler&Partner GmbH
Mallaustr., 69-73, D-68219 Mannheim 0621438760
info@intem.de
https://www.intem.de
INtem® - Die Stufen zu mehr Vertriebserfolg Die INtem®-Gruppe steht seit über 30 Jahren für praxisorientierte Umsetzung hoch qualifizierter Vertriebs- und Führungskräfte-Entwicklungsprogramme, um damit den Erfolg in Unternehmen zu garantieren. Alle Trainings- und Ausbildungsprogramme werden durch das INtem®Institut erprobt und der INtem®-Gruppe zur Verfügung gestellt. Wir begleiten Unternehmen national und international in der Durchsetzung von Verhaltensänderungen. Die Beweise für die Qualität der INtem®-Programme sind messbare Ergebnisse und sichtbare Umsetzungserfolge.
Standnummer
E.40
Halle
Halle 1
---
Interessenvertretung 50Plus
No description available
Standnummer
I.36
Halle
Halle 1
---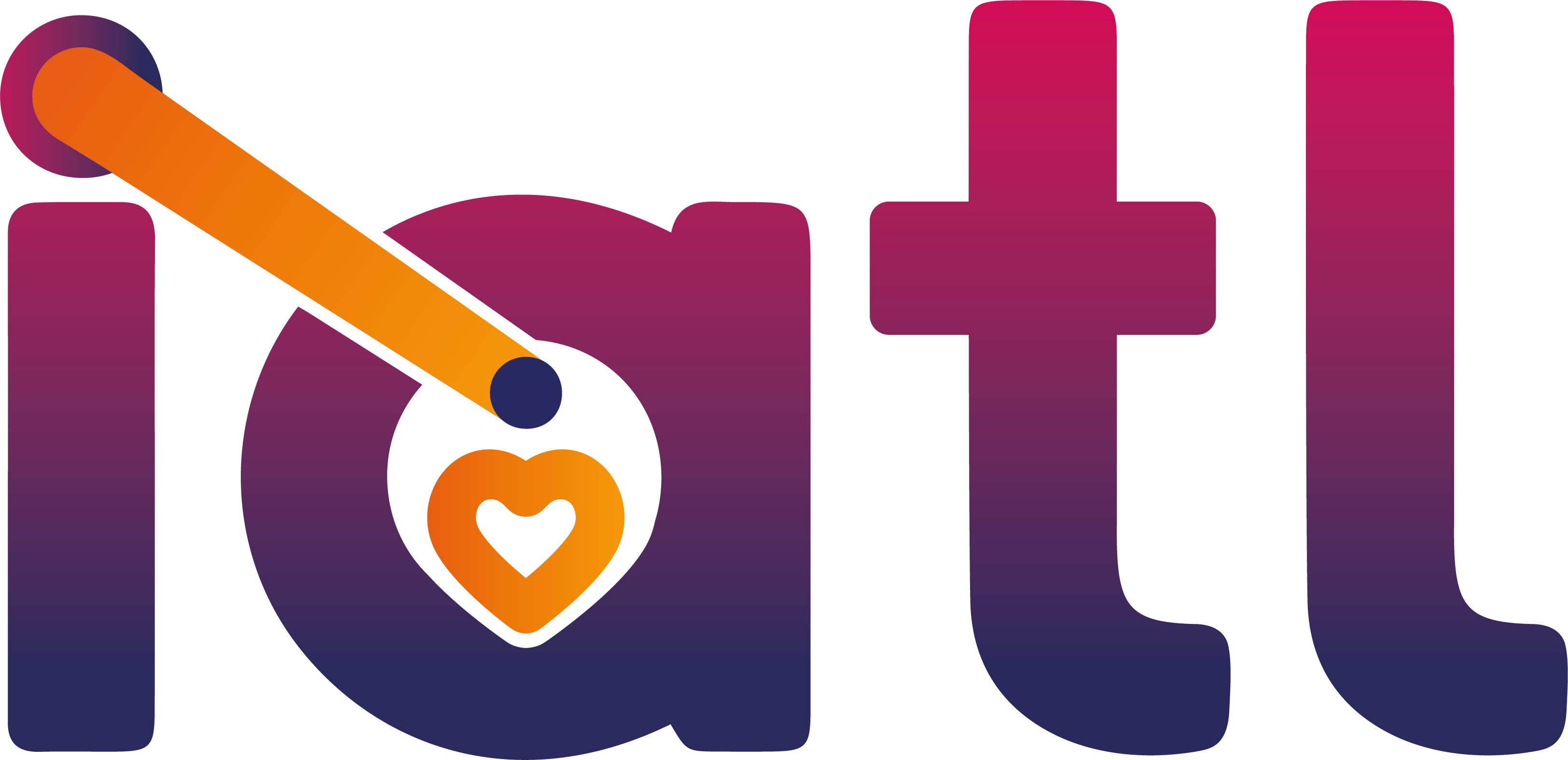 International Academy of Transformative Leadership GmbH
Postfach 3336 +43 (0) 664 532 57 09
hello@iatl.co
www.iatl.co
As your international education partner, we offer you experience-based trainings, workshops and retreats for Transformative Self, Team and Corporate Leadership with focus on emotional and mental health – aiming at your holistic personal development. You benefit from: ➜ your personal growth, ➜ deeply human leadership, ➜ inner connection with yourself, your employees, and your company as well as from ➜ increased clarity to take holistic decisions. Are you ready for this? Let's connect!
Standnummer
J.27
Halle
Halle 1
---
internetstores GmbH
No description available
Standnummer
J.05
Halle
Halle 1
---
IPlena
651 N Broad St, Middletown, 19709 - Delaware +49 174 3072354
adrian.greiner@iplena.us
www.iplena.ai
Products and services: iPlena offers an innovative approach to analyse your posture with just a smartphone in different positions and to create a posture-adapted training plan using AI, which takes no longer than 3 minutes. It is also possible to connect with a physiotherapist via the app and receive an individual AI posture report. The concept has been developed from the measurements of over 10,000 patients and continuously provides amazing before and after results.
Standnummer
A.32-27
Halle
Halle 1
---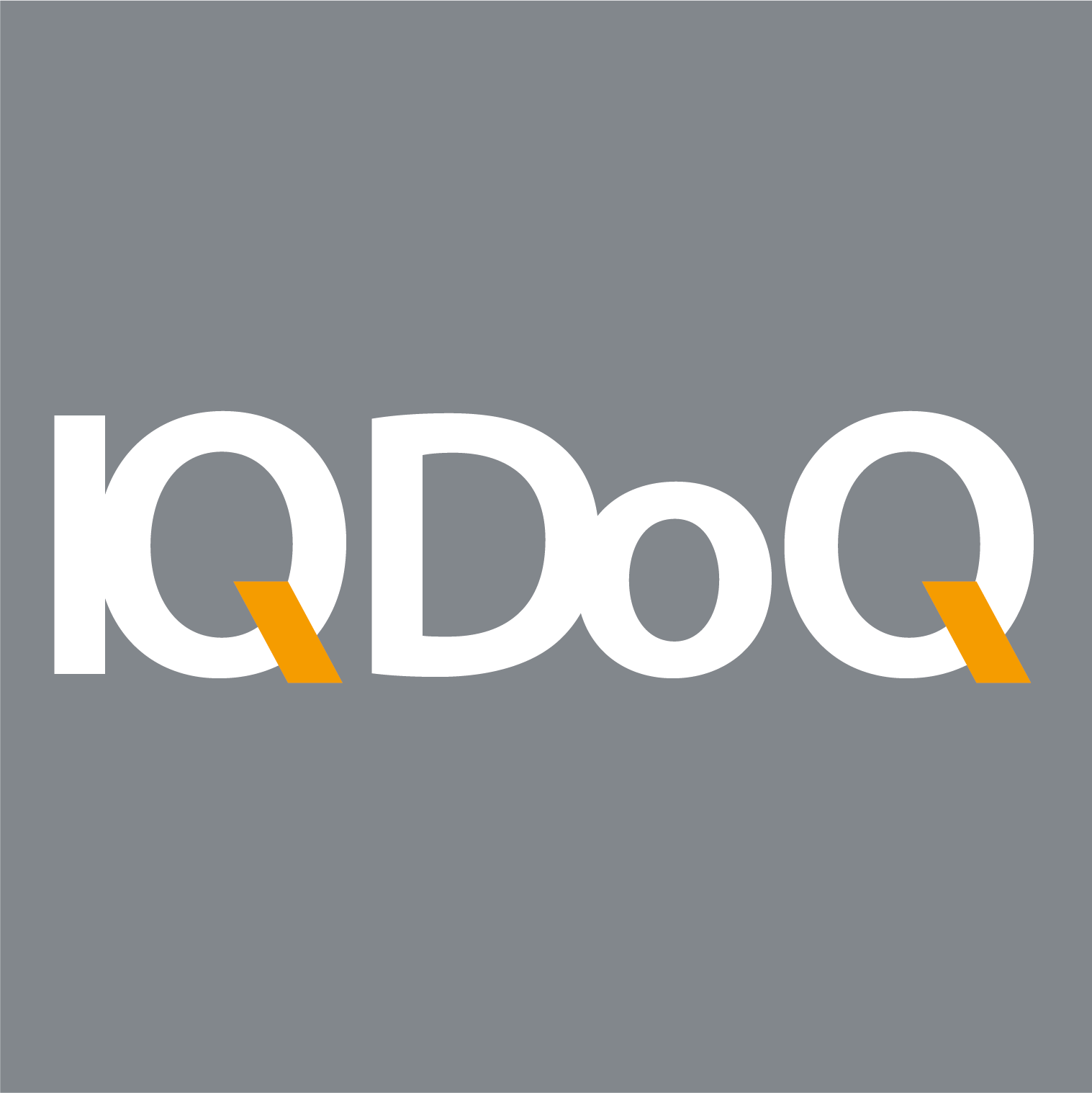 IQDoQ GmbH
Theodor-Heuss-Straße 59 D-61118 Bad Vilbel +49 6101 65638-00
info@iqdoq.de
www.iqdoq.de
We digitize your company: With our software solutions for efficient enterprise information management, you benefit from noticeably simplified processes and get the most out of your documents and data - simply, quickly and securely. In the cloud or managed service model, we also assume responsibility for the operation of your solution.
Standnummer
F.07
Halle
Halle 1
---

ISGUS GmbH
Oberdorfstraße 18-22, 78054 Villingen-Schwenningen 077203930
info@isgus.de
https://www.isgus.de
ZEUS® Workforce Management from ISGUS Personnel and Time Management - use the advantages of the ISGUS software solutions and terminals in your company With integrated modules for Time Management, Staff Scheduling, Production Data Capture and Corporate Security you significantly support digitisation in your HR department. Choose between a classical on premise installation or the ISGUS Cloud. The ISGUS solutions ZEUS® adapts modularly to the demand of diffent divisions. State-of-the-art technology enables concrete added value and efficiency gains.
Standnummer
D.12
Halle
Halle 1
---

IST-Hochschule für Management
Erkrather-Straße 220 a-c, 40233 Düsseldorf 0211866680
info@ist.de
https://www.ist-hochschule.de
Mit hochwertigen Angeboten und über 30 Jahren Branchenerfahrung bereiten wir optimal auf Managementaufgaben in der Gesundheitsbranche vor. Das IST-Studieninstitut und die staatlich anerkannte IST-Hochschule für Management bieten praxisnahe und flexible Qualifikationsmöglichkeiten für das betriebliche Management: - Betriebliches Gesundheitsmanagement (IHK) - Manager/-in für Gesundheit im Betrieb - Betriebliches Eingliederungsmanagement - Bachelor Management im Gesundheitswesen - Master Prävention, Sporttherapie & Gesundheitsmanagement
Standnummer
G02-4
Halle
-
---
J
---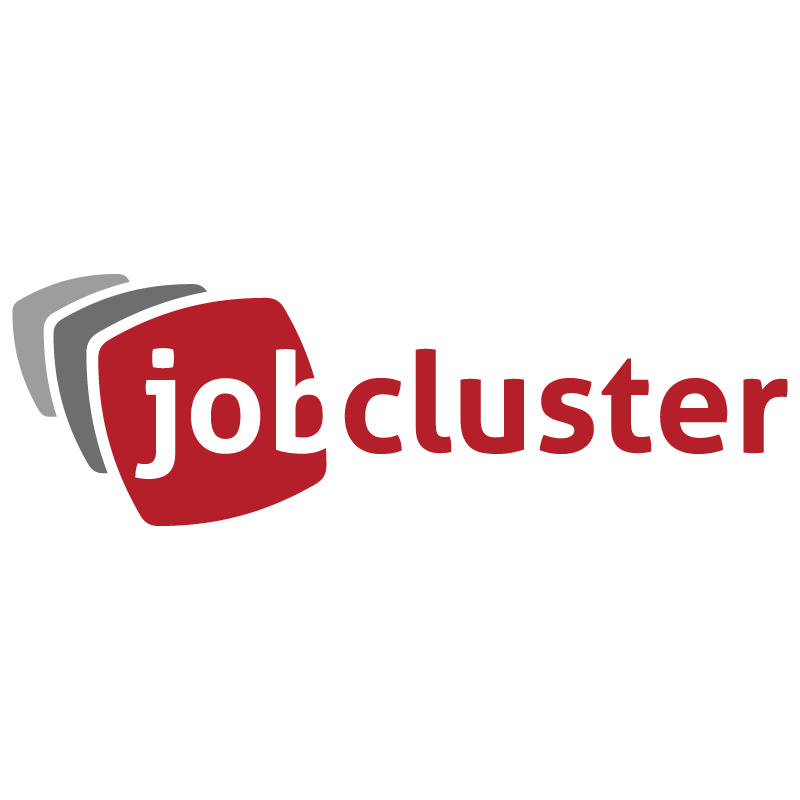 Jobcluster Deutschland GmbH
Fuldaer Straße 13, 36124 Eichenzell 06659 98600 0
service@jobcluster.de
https://www.one-click-recruiting.de/
Jobcluster ist seit mehr als 10 Jahren ein führender Recruiting-Software-Anbieter im deutschsprachigen Raum. Wir stellen unseren Kunden notwendiges Know-how und die passenden Cloud-Tools zur Verfügung, damit diese Ihre Personalbeschaffungsprozesse standardisieren, automatisieren und unabhängig von Ort und Zeit agieren können. Unsere Recruiting-Technologie umfasst den One-Click-Recruiter, mit dem Sie Ihre Stellenanzeigen verfassen, verwalten und in allen gewünschten Kanälen publizieren können. Zudem bieten wir ein digitales Mitarbeiterempfehlungsprogramm und ein Analytics-Tool an.
Standnummer
D.01
Halle
Halle 1
---
K
---

K. Westermann GmbH + Co. KG
Albstraße 1, D-73770 Denkendorf +49 711 93 44 60 0
info@westermann-products.com
https://www.westermann-products.com/
Furniture for adaptive workspaces, for indoors and outdoors. For one or more people. Always changing, always on the move. flomo & motu by westermann product | Xbrick® by wd3 (xbrick.eu)
Standnummer
C.30
Halle
Halle 1
---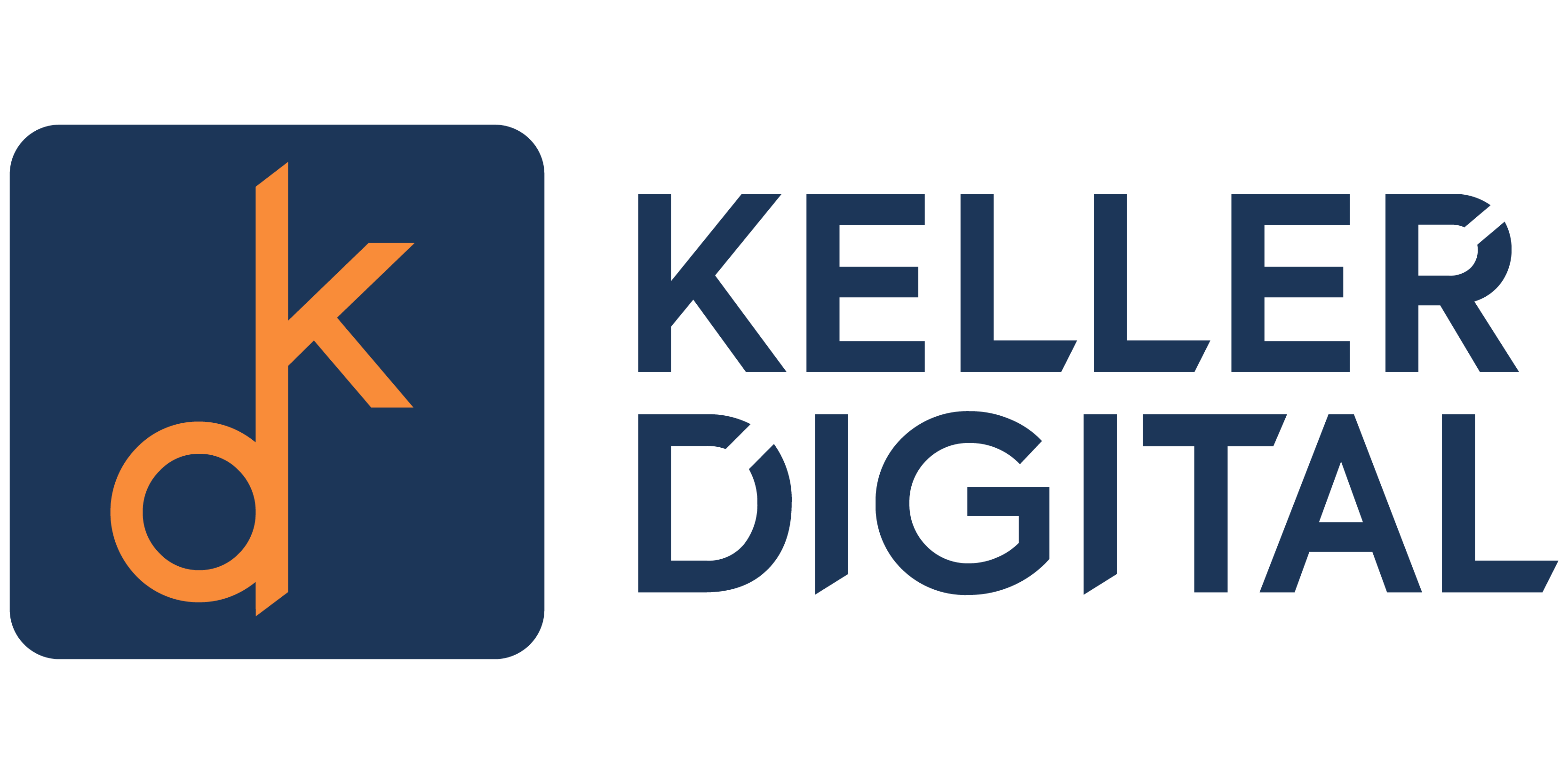 KD Kellerdigital GmbH
Großer Hirschgraben 15, 60311 Frankfurt am Main 069 96751858
mail@kellerdigital.net
kellerdigital.de
Wir unterstützen ambitionierte Unternehmen im Handwerk mit Leichtigkeit fachlich qualifizierte und menschlich passende Mitarbeiter finden.
Standnummer
D.28
Halle
Halle 1
---

KINASTIC
Badenerstrasse 47, CH-8004 Zürich +41 44 552 48 11
hello@kinastic.com
https://www.kinastic.com/
KINASTIC offers workplace health promotion that works! For a hybrid working environment with more health, more fun and more team spirit. We support you and your employees in the areas of exercise, mental health, nutrition and knowledge. Thanks to our digital KINASTIC platform, everyone can access our health content anywhere and at any time. For all-round healthy employees.
Standnummer
I.31
Halle
Halle 1
---

Klenico
Akazienstr. 3 A, 10823 Berlin 017664944141
business@klenico.com
www.klenico.com
Corporate Mental Health Our goal: to provide employees with mental health issues with appropriate therapeutic support services in just a few days. Our clinical diagnostic software guides your employees through an online assessment. In a video call with our partner therapists, a tentative diagnosis and concrete measures are recommended - such as specific forms of therapy or therapy apps that can be started immediately. In this way, you reduce the number of days absent due to mental illness and increase the satisfaction and productivity of your teams!
Standnummer
A.32-8
Halle
Halle 1
---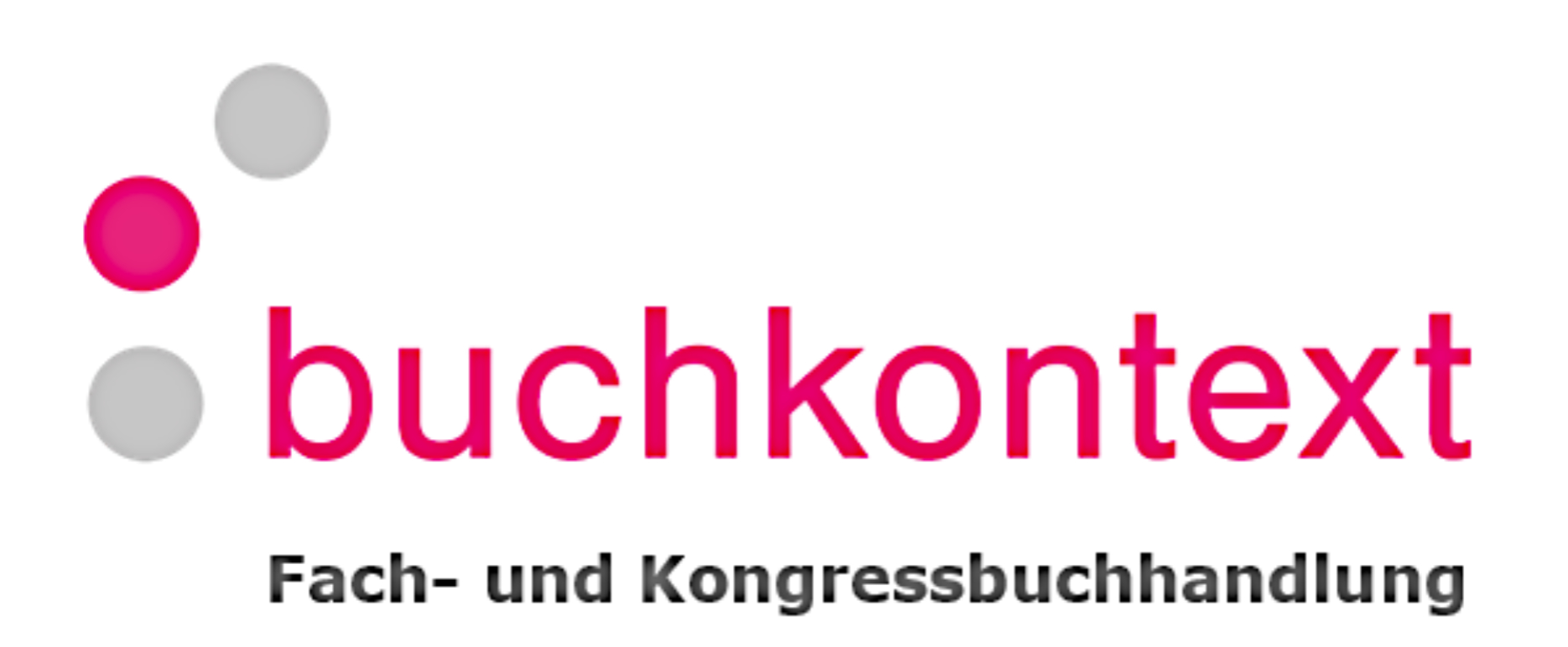 Kongressbuchhandlung buchkontext
Rüttenscheider Str. 164 - 45131 Essen 0201/7204440
buchhandel@buchkontext.de
https://www.buchkontext.de
Ausrichtung von Fachbuchständen auf Messen und Fachkongressen in den Bereichen Personalmanagement, Unternehmensführung, Bildung u. Weiterbildung, Politik und Soziologie, Public Health und BGM. Außerdem Beratung und Vermittlung von Sachbuchautor*innen.
---
Kyan Health
Torstrasse 177, 10115 Berlin +41782040620
hello@kyanhealth.com
https://www.kyanhealth.com/
Kyan Health is providing personalized, evidence-based mental health & well-being for employees and their families, end-to-end. Kyan's mission is to unlock the true potential of employees by creating a frictionless experience to access mental health & well-being services. Kyan addresses organizational and individual needs at the same time. Our experience has shown that the only way to improve how people feel and perform at work in an enduring way is by providing the tools and resources they need to feel supported while transforming the organizational context to ensure psychological safety.
Standnummer
A.32-10
Halle
Halle 1
---
L
---

LapID Service GmbH
Untere Industriestraße 20, 57250 Netphen +49 (0) 271 48972 0
marketing@lapid.de
www.lapid.de
LapID Service GmbH is the market-leading provider for automating compliance tasks in the fleet. The German SaaS company offers solutions for the legally mandatory driver's license check, driver instruction and vehicle inspection according to UVV. The portfolio is supplemented by instructions for the areas of occupational health and safety and compliance. LapID employs around 50 people at two locations in Netphen and Cologne. Across Germany, more than 400,000 users and more than 4,000 well-known companies such as BAUR, Coca-Cola, Evonik and innocent are using LapID.
Standnummer
G.14
Halle
Halle 1
---
LaVita GmbH
Ziegelfeldstraße 10 0871 972 170
info@lavita.de
https://www.lavita.de/
LaVita. Das Mikronährstoffkonzentrat Eine gesunde Ernährung mit viel frischem Obst und Gemüse ist wichtig für unser Wohlbefinden. Doch im Alltag gelingt uns das oft nicht. LaVita ist eine praktische Lösung, um unsere Ernährung einfach zu optimieren. Das Mikronährstoffkonzentrat enthält über 70 natürliche Zutaten wie ausgereiftes Obst, buntes Gemüse, hochwertige Kräuter und pflanzliche Öle ergänzt mit wertvollen Vitaminen und Spurenelementen in wissenschaftlicher Dosierung – auf einem Löffel. Das Beste aus der Natur. Für uns alle. www.lavita.de
Standnummer
K.20-18
Halle
Halle 1
---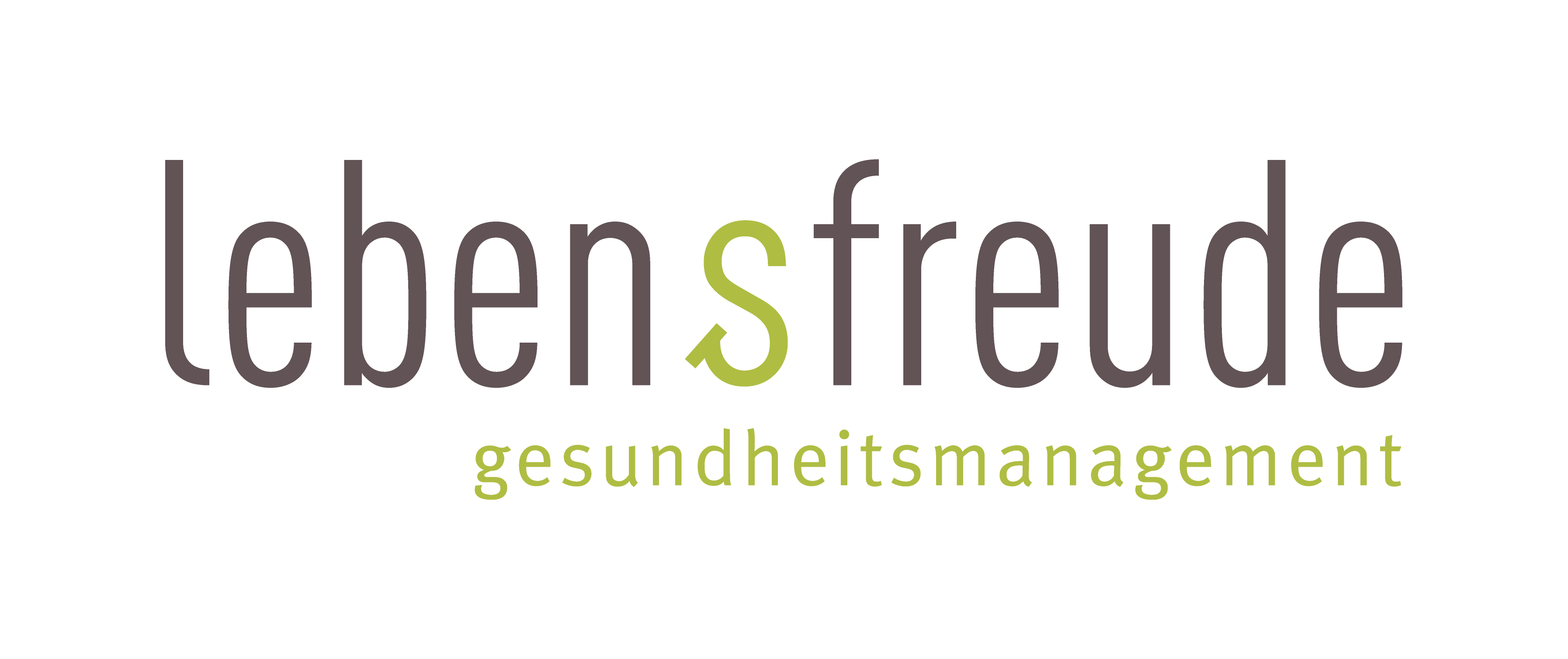 lebensfreude gesundheitsmanagement
Saargemünder Str. 177, 66130 Saarbrücken +49 (0) 176 22324981
freude@lebensfreude-gesundheit.de
www.lebensfreude-gesundheit.de
gemeinsam. bewegt. lebensfreude. Ihr Ziel ist unsere Motivation: Mitarbeiter:innen Spaß und Freude am Thema Gesundheit zu vermitteln! Seit 10 Jahren beraten und begleiten wir Unternehmen von der Analyse über die Konzeption und Durchführung bewährter und innovativer Maßnahmen bis hin zur Evaluation. Leistungen: Betriebliches Gesundheitsmanagement, Betriebliche Gesundheitsförderung, Gefährdungsbeurteilungen, Gesundheitscoaching
Standnummer
I01-1
Halle
-
---

LEITZ ACCO Brands GmbH & Co KG
Siemensstraße 64, D-70469 Stuttgart 0711 81030
germanyinfo@acco.com
https://www.leitz.com/
Simplifying and better organising today's work - that is the goal of LEITZ ACCO Brands. With innovative products and strong brands such as LEITZ, Kensington and Nobo, we offer solutions for the modern working world - no matter whether it's about order and organisation, ergonomic and technical equipment in the office and home office or the right tools for collaboration and meeting rooms.
Standnummer
H.22
Halle
Halle 1
---

Likeminded
Charlottenstr. 13, 10969 Berlin +49 30 30809436
info@likeminded.care
https://www.likeminded.care/
Likeminded is a mental health platform for employees. It offers fast, easy, and anonymous access to various formats of psychological support - from individual sessions with psychological experts to group workshops, digital exercises, and more. Get access to 100+ therapists, psychologists, and coaches from various backgrounds. All within 24 hours. For times of crisis, more well-being and personal growth. Our data-based matching algorithms guarantee that each employee gets personalized recommendations for the best care. This also results in higher engagement rates than alternative solutions.
Standnummer
A.32-26
Halle
Halle 1
---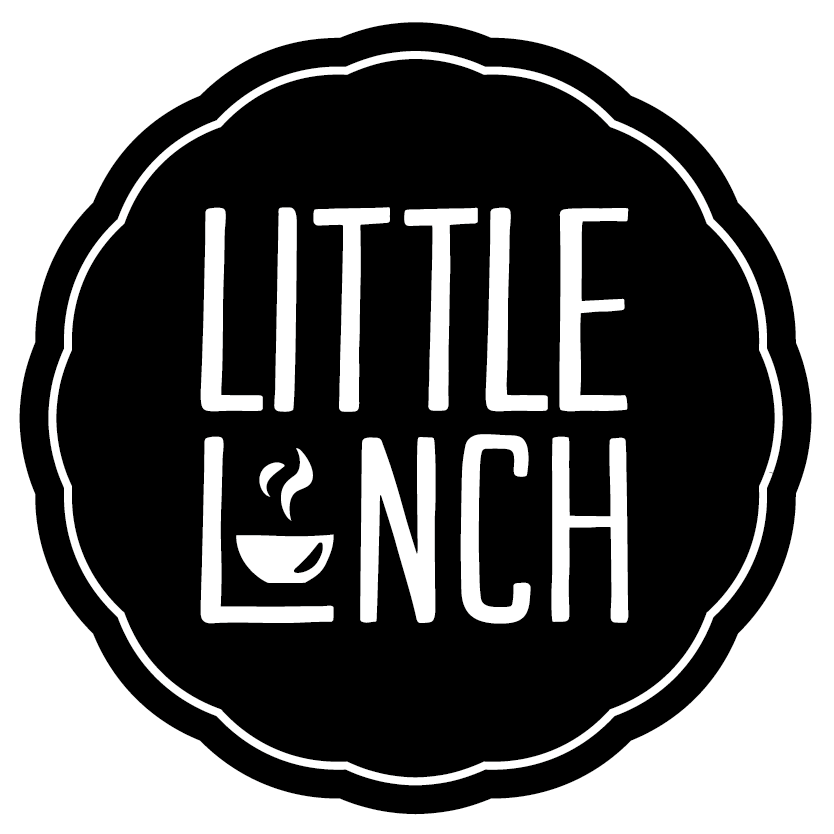 littlelunch GmbH
Am alten Schlachthof 1, 86153 Augsburg +49 (0) 821 - 80 61 30 20
service@littlelunch.de
www.littlelunch.com
Little Lunch: The revolution of lunch. The perfect meal for the lunch break should be natural, delicious and quickly prepared. Little Lunch's organic soups make all the difference - without flavor supplements, colorings or preservatives. Cupper Teas: "Natural, fair & delicious" is the motto, because only the purest and highest quality organic ingredients are used for Cupper Teas. This gives us a better tea that is better for the environment and for people. Try our products and find out about our Office Deals from Little Lunch and Cupper at our exhibiton stand!
Standnummer
AVA - K.25
Halle
Halle 1
---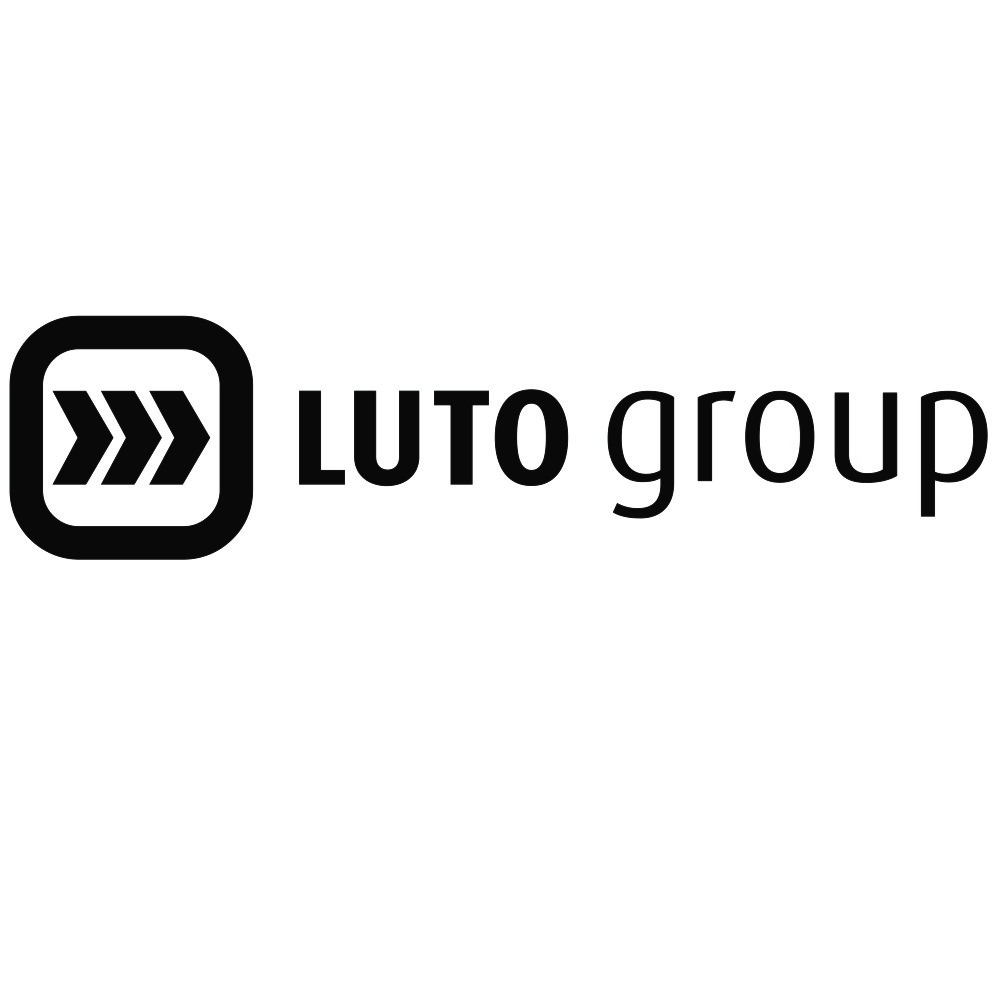 LUTO Automotive CZ
Vyskočilova 1481/4, 14000 Prag +491713566198
helena.mikoskova@lutogroup.com
https://www.lutogroup.com/
Our company has been active on the labor market since 2006 and specialized in personnel leasing of foreign workers (Czechs, Slovaks, etc.). Our services are mainly oriented towards the German market, where we have achieved many positive references. LUTO Group offers an "all-in" service for them. We take care of accommodation, insurance and support for the employees. Our experienced coordinators ensure a smooth process on site.
Standnummer
F.37
Halle
Halle 1
---
M
---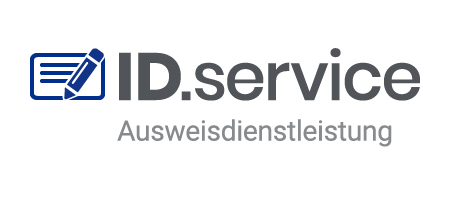 MADA Marx Datentechnik GmbH
Hinterhofen 4 07721 8848-0
info@mada.de
https://www.id-service.me
ID.service - the innovative SaaS solution for the creation of new employee ID cards! The intuitive tool offers an optimal workflow through certificate-secured online access, the upload of employee master data via a web interface, independent, decentralised image capture by the employee and a convenient One Click release. ID.service thus represents a user-friendly platform for the administration, verification and transmission of personalisation data. Your project requirements can be realised with ID.service and your onboarding process can be designed in a modern way.
Standnummer
E.12
Halle
Halle 1
---

Management-Institut Dr. A. Kitzmann GmbH & Co. KG
Dorpatweg 10, D-48159 Münster +49 251 2020 50
info@kitzmann.biz
https://www.kitzmann.biz/
The Management-Institut Dr. A. Kitzmann was founded in 1975 and is specialized in trainings of specialists and managers from business and administration. The aim of the institute is a practice-oriented teaching of the most important key qualifications for specialists and executives. The underlying philosophy is based on the assumption that even in a performance and competitive situation, important human skills are paramount. The identified needs are implemented in customized trainings in the form of open and inhouse seminars in presence as well as online.
Standnummer
F.45-10
Halle
Halle 1
---
Markus Jotzo Leadership Development
No description available
Standnummer
F.45-5
Halle
Halle 1
---

Massagesessel Welt - P4P Solutions GmbH
Max-Holder-Str. 25, 73630 Remshalden +49 7151 205 259 95
info@massagesesselwelt.de
https://www.massagesesselwelt.de
Brand-independent expert for massage chairs in the company or at home. Immerse yourself in Europe's largest massage chair exhibition and treat yourself to a short break from the hustle and bustle of the trade fair with a relaxed test sitting. The massage chair rental model offers companies a cost-effective option for adding value to the workplace and investing in the health and well-being of employees. Let us advise you individually.
Standnummer
K.20-22
Halle
Halle 1
---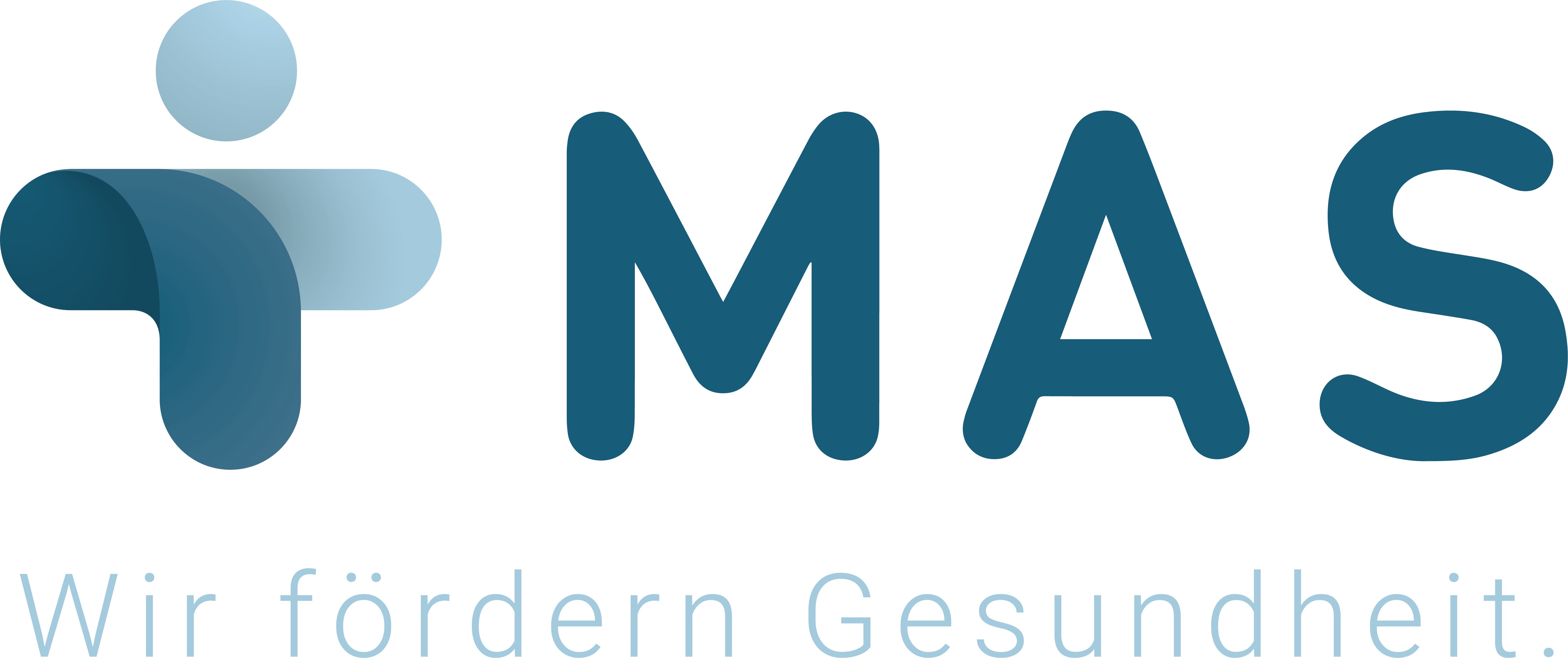 Medical Airport Service GmbH
Hessenring 13a, 64546 Mörfelden-Walldorf 06105 3413 130
vertrieb@medical-gmbh.de
www.medical-airport-service.de
"Healthy people in healthy organizations" - our vision accompanies us every day as a service provider for occupational health and safety. We work for our customers throughout Germany and have made it our mission to sustainably improve the health of employees. In doing so, we not only fulfill the legal requirements according to the ASiG, but also want to support companies in establishing a sustainable culture of prevention. We actively accompany you into a healthy future!
Standnummer
I.06
Halle
Halle 1
---
mein-dienstrad.de
Staulinie 14-15, D-26122 Oldenburg 0441 55 977 977
customercare@baronmobil.com
www.mein-dienstrad.de
mein-dienstrad.de is one of the leading providers in the field of company bike leasing. We have been offering individual leasing models for employers since 2012. This form of sustainable mobility is possible for companies of all sizes. At our numerous customers -including corporations such as Bayer AG and Henkel- company bike leasing is already firmly established as part of company health management. We provide professional and personal consulting. Individual concepts, comprehensive insurance services, personal contact partner and the best customer service distinguish us as a premium provider.
Standnummer
K.19
Halle
Halle 1
---

mesana
Zehntwiesenstraße 35b. 76275 Ettlingen +49 7243 20710-0
sales@mesana.com
https://mesana.com/
- Location-independent and objective 48h measurement directly at the heart - Result in personal health report - Concrete recommendations for action - Health consultation by telephone - Integration of company's own BGF offers possible - Statistical company report - Recommended measures, e.g. module for better sleep. Over two days, 16 health parameters are measured and analyzed in the areas of sleep, risk, daily activity and mental health. Our vision: "Prevention instead of pills".
Standnummer
G02-8
Halle
-
---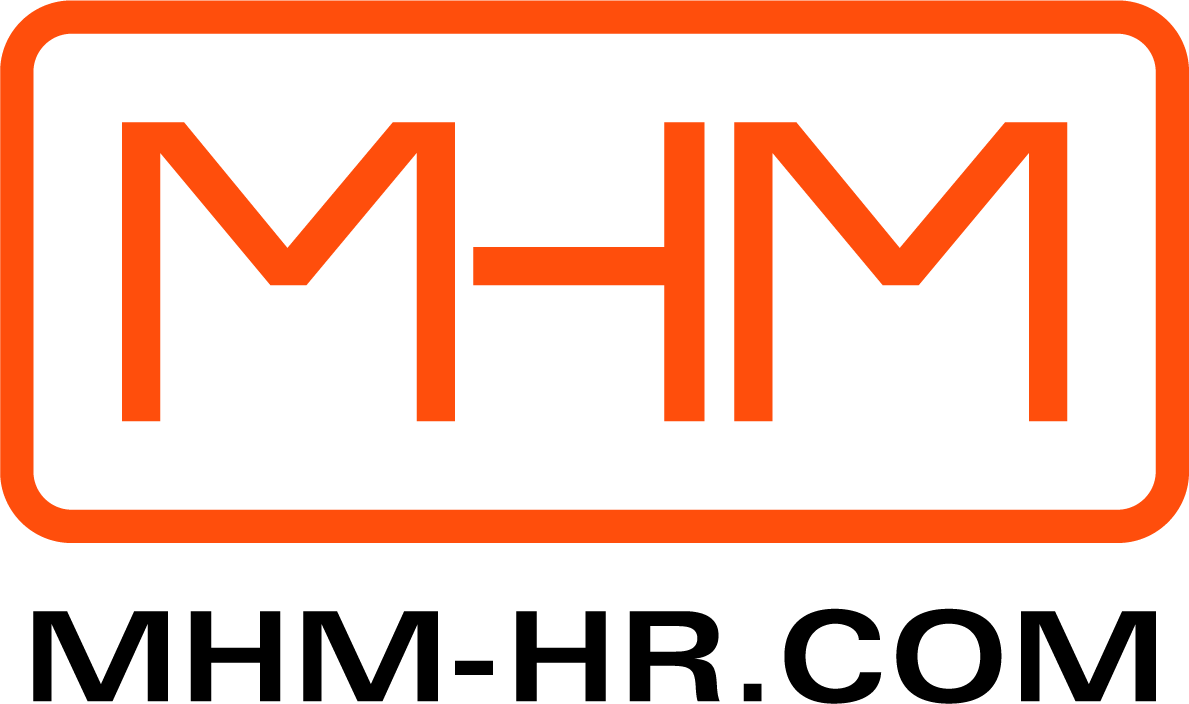 MHM HR GmbH
Presselstrasse 25a, 70191 Stuttgart 0711 / 120909-31
welcome@mhm-hr.com
https://www.mhm-hr.com
MHM HR steht seit 2001 für durchdachte und intelligente Softwarelösungen "made in Germany" und liefert sowohl SaaS-Standardlösungen, als auch maßgeschneiderte Systeme in den Bereichen Recruiting und Bewerbermanagement. Beratungsleistungen und Multiposting von Stellenanzeigen runden das Portfolio ab. Clouddienste sind keine im Einsatz. Zu den Kunden zählen (Auszug) B/S/H/ national & international, DEVK, HDI-Gruppe, Hans Kolb Group, Interstuhl, Sport1 Media, diverse Caritasverbände, die Städte Regensburg, Ulm, Karlsruhe, Friedrichshafen und Stuttgart (>70 weitere Städte).
Standnummer
D.14
Halle
Halle 1
---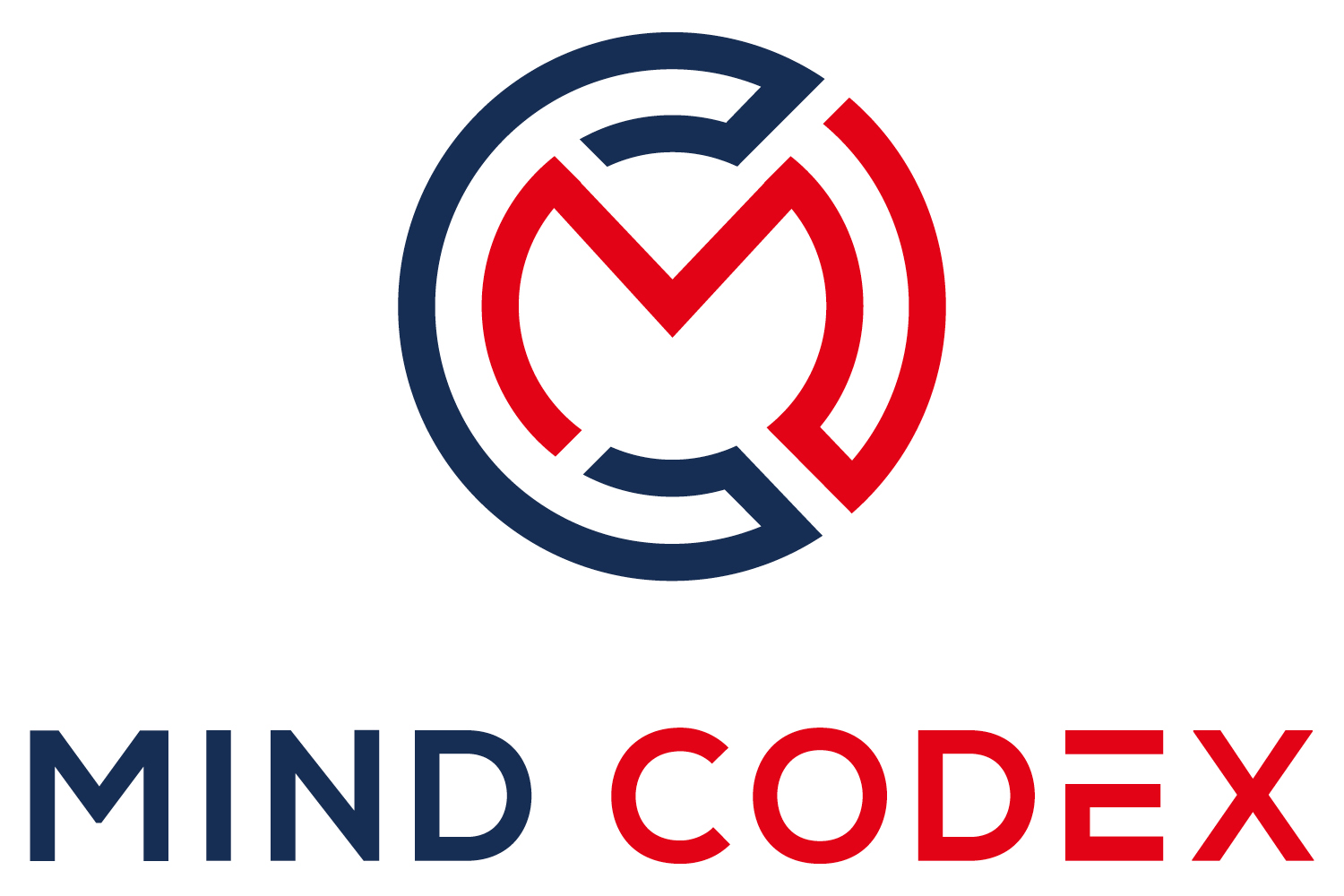 Mind Codex GmbH
Panoramastraße 16, 65199 Wiesbaden 0611-7167670
info@mindcodex.de
www.mindcodex.de
our portfolio: seminars, coaching, consulting employerbranding, onboarding, recruiting, leadershipskills, train-the-trainer, licensing in our personality modell Mind Codex for HR-experts.
Standnummer
F.45-4
Halle
Halle 1
---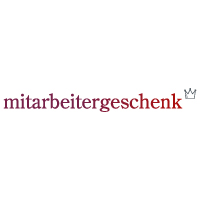 mitarbeitergeschenk
Kranzweiherweg 12, 53489 Sinzig +49 800 3307 500
info@mitarbeitergeschenk.de
www.mitarbeitergeschenk.de
Fragst Du Dich, wie Du Dein Unternehmen perfekt im Arbeitsmarkt positionieren kannst und wie Du Deine Mitarbeiter durch Zufriedenheit langfristig an Dein Unternehmen bindest? Besuche mitarbeitergeschenk und erfahre mehr über die Wertschätzungs-Box. Wir bieten die Lösung für ALLE, welche Mitarbeiterbindung im Alltag perfektionieren möchten. Informiere Dich über die Feel-Good-Flat: "Unsere Full-Service-Dienstleistung" für die Geburtstage der Mitarbeiter. Wir beantworten Dir Deine Fragen und präsentieren Dir smarte Präsentideen mit nachhaltiger Botschaft für Deine Mitarbeiter.
Standnummer
D.35
Halle
Halle 1
---

mITSM GmbH
Ridlerstraße 57, 80339 München 089444431880
info@mitsm.de
https://www.mitsm.de/
As a premium education provider based in Munich, we bring movement to people and organizations. With our online and face-to-face training courses, we offer a holistic training concept to prepare teams for the future. We train experts in the areas of project management, IT security, data protection, service management and more. We have trainers from the field who share their knowledge in small groups, encouraging exchange and networking among themselves.
Standnummer
G.38
Halle
Halle 1
---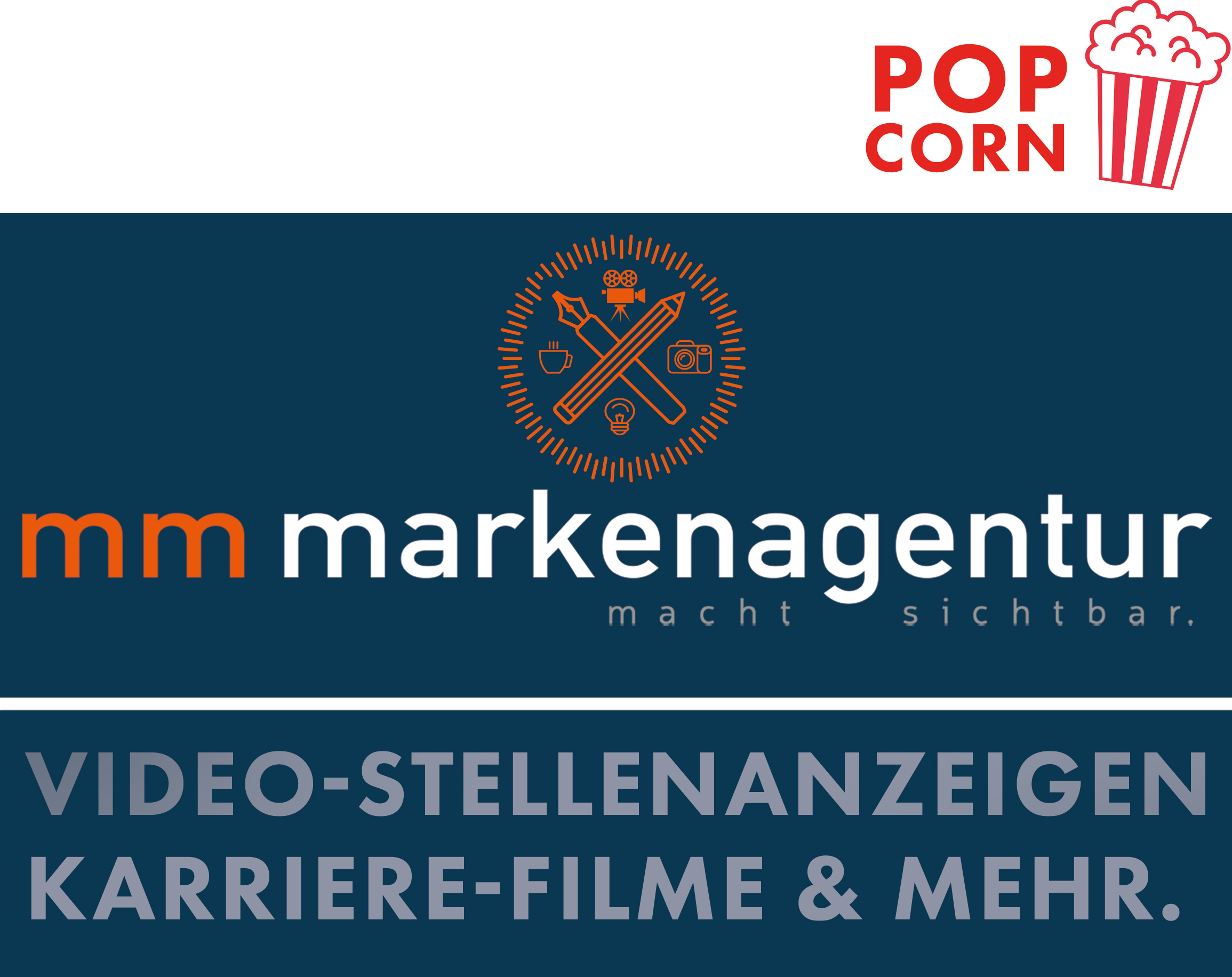 mm markenagentur
Potsdamer Platz, 10785 Berlin 030 - 30 80 74 05
studio@mm-markenagentur.de
www.karriere-film.de
Von Video-Stellenanzeigen bis zum Karriere-Imagefilm +Marketing: Mit über 1.000 Projekten & 14 Jahren Erfahrung sind wir Ihre Experten & Pioniere der visuellen Karriere-Kommunikation. Wir produzieren strategische Karrierefilme & betreuen Ihre Social-Recruiting-Kampagne von der Idee bis zum Bewerber. Dabei sorgen wir mit unserem 3-Säulen-Prinzip für 75% bessere Ergebnisse als es klassische SR-Kampagnen je schaffen können. Wir machen Sie für Ihre Wunschkandidaten sichtbar und unterstützen Sie bis zur Vermarktung ganzheitlich. Ach und - bei uns am Stand gibt's Gratis-Popcorn! Überzeugt? :)
Standnummer
E.22
Halle
Halle 1
---

MOBIKO
MOBIKO GmbH, Zielstattstr. 19, 81379 München +49 (0) 89 – 21 53 90 13
mail@mobiko.de
https://mobiko.net/
The green mobility startup MOBIKO is one of the market leaders in the field of mobility budgets. The MOBIKO app enables companies to provide their employees with a digital mobility budget that can be used for all available means of transport and mobility services worldwide for commuting and private use. The costs are billed via app and individually taxed and optimized with the help of an integrated tax algorithm. As of this year, business trips can also be settled digitally with MOBIKO Business, so that all operational mobility can be managed in one place.
Standnummer
A.32-40
Halle
Halle 1
---

MONDAY.ROCKS GmbH
Kesselstr. 3, 40221 Düsseldorf 015157963283
info@mondayrocks.de
www.monday.rocks
MONDAY.ROCKS provides managers with an all-in-one solution that facilitates leadership and mobilizes the team's potential. The app assesses opportunities and challenges based on 16 effectiveness factors and provides AI-supported impulses for action that can be implemented quickly and easily. Based on Germany's largest database for team development, MONDAY.ROCKS customers benefit from the experiences and successes of comparable teams in comparable industries.
Standnummer
A.32-15
Halle
Halle 1
---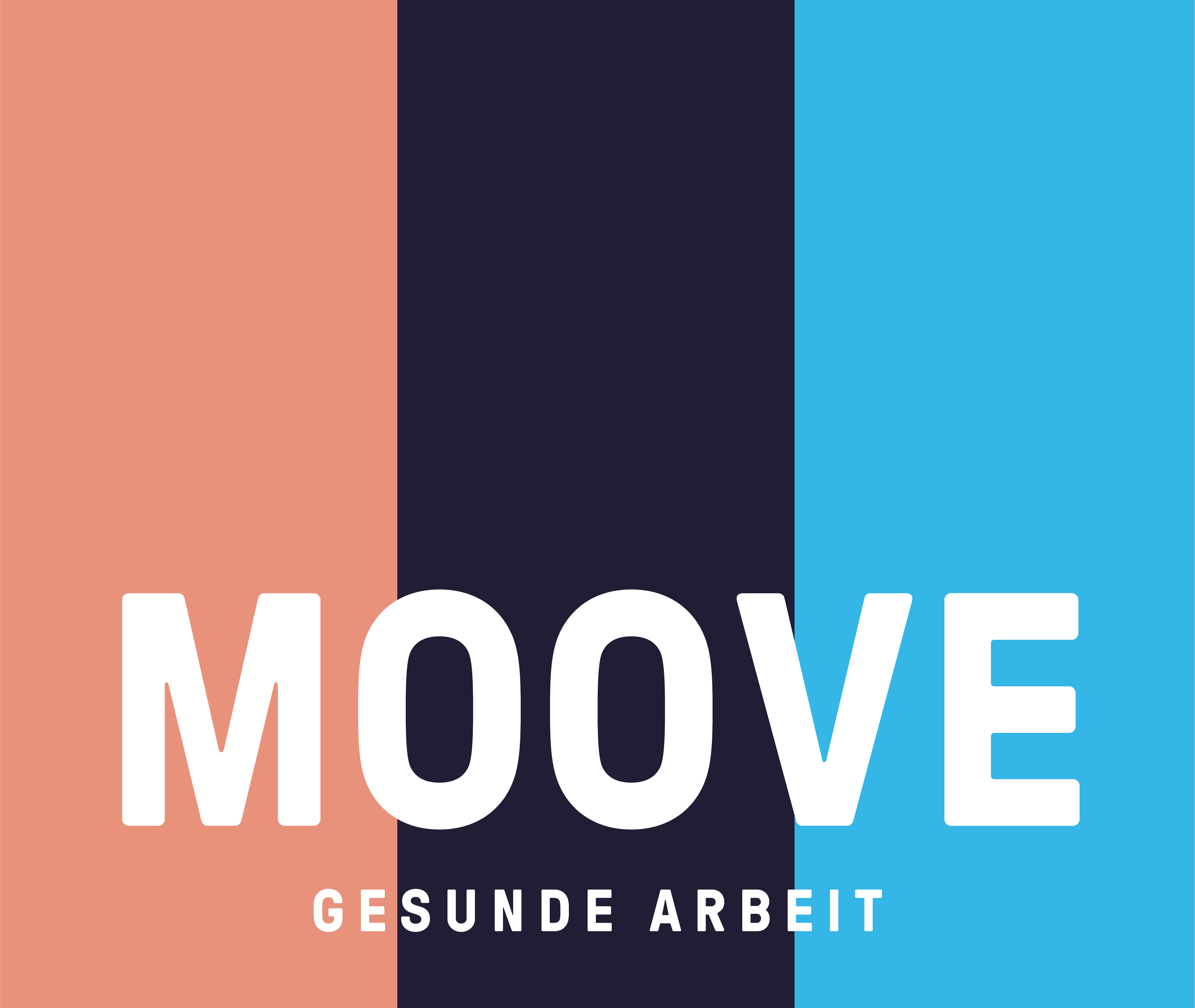 MOOVE GmbH
Industriestraße 161 - Haus 6, 50999 Köln nicht verfügbar
marketing_pr@my-moove.de
https://www.my-moove.de/
HI, WE ARE MOOVE - a companion for successful health management. As the market leader in company health management, we set standards for healthy work. We see ourselves as companions for our customers and establish individual, sustainable health solutions that enable organizations and their employees to live and work healthily. We network tangible measures on site with digital tools and support companies with tailor-made concepts in achieving their strategic health goals.
Standnummer
I.04
Halle
Halle 1
---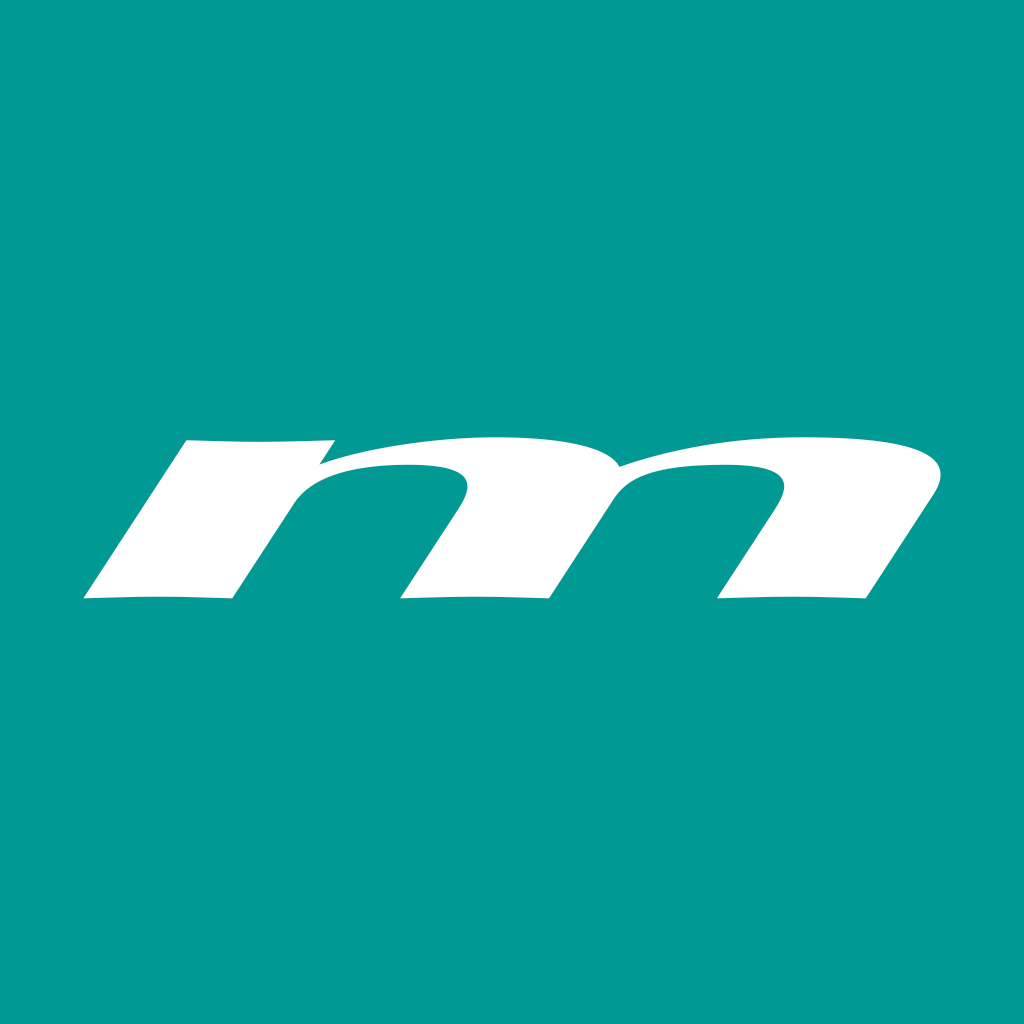 Motio Verbund GmbH
Steinhäuserstraße 17, 76135 Karlsruhe 089 18 10 24
motio.verbund@motio.de
www.motio.de
Betriebliche Veränderungen, hohe Krankenstände, mangelnde interne Kommunikation – manchmal braucht es jemanden, der ein Unternehmen von außen analysiert und gemeinsam mit den Führungskräften und den Mitarbeitern neue Strukturen schafft und Arbeitsprozesse verbessert. Seit 1987 sind wir bei Motio deutschlandweiter Partner für betriebliches Gesundheitsmanagement und Personal- und Organisationsentwicklung mit dem Schwerpunkt der Begleitung von Veränderungsprozessen. Wir initiieren gemeinsam mit Ihnen wichtige Veränderungsprozesse – darauf können Sie sich verlassen.
Standnummer
I.26
Halle
Halle 1
---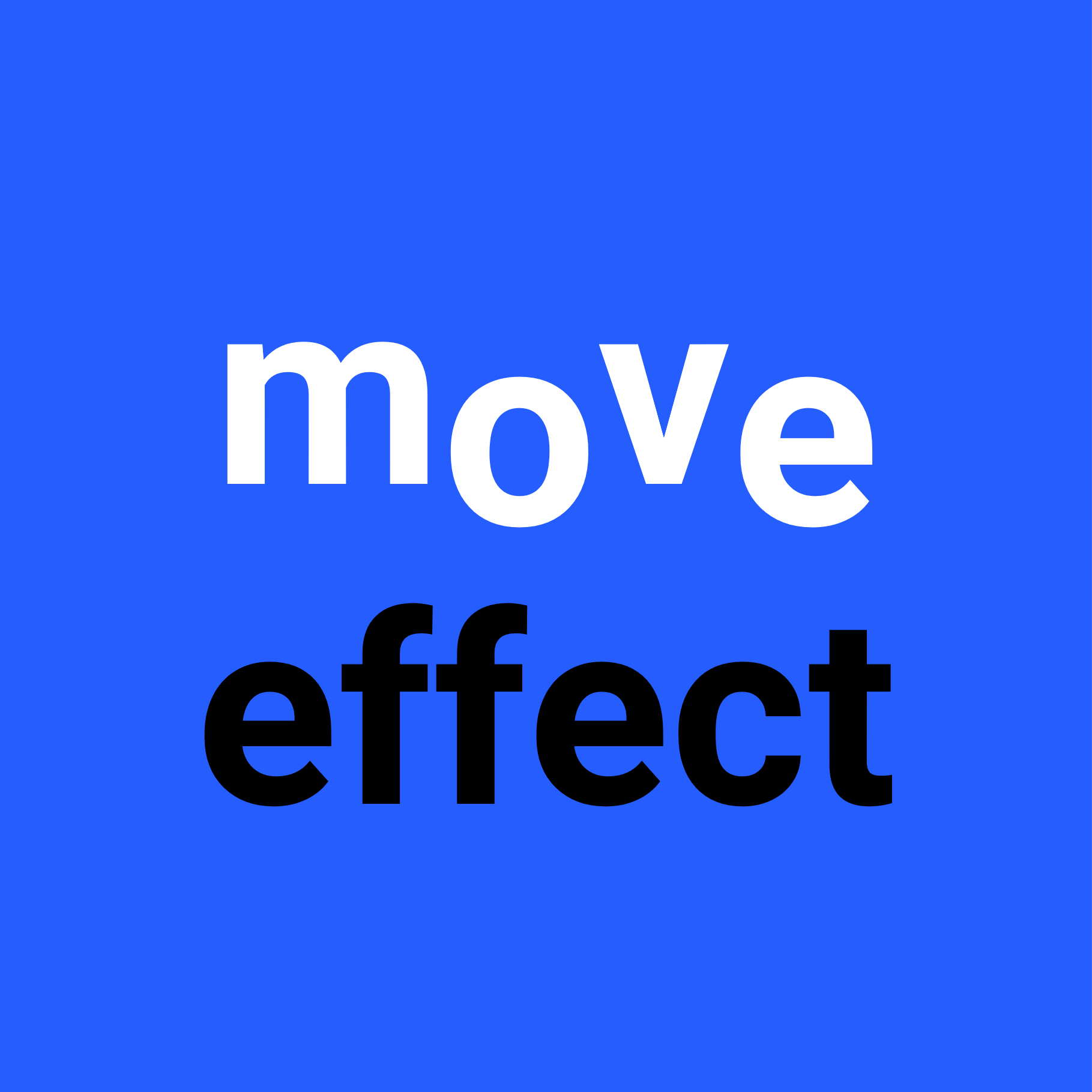 MOVEEFFECT GmbH
Neue Werft, Top 5.07 Industriezeile 35, 4020 Linz, Österreich +4369918106511
info@moveeffect.com
https://bgm.moveeffect.com/
moveeffect: digital corporate health all-in-one solution - managing employee health as a success factor effectively and easily. The moveeffect corporate health suite is based on two complementary product lines. 1) moveeffect Corporate Health Cock-Pit: control and planning dashboard for corporate health managers. 2) moveeffect Personal Health App: aimed at employees for motivation and health promotion.
Standnummer
K.20-16
Halle
Halle 1
---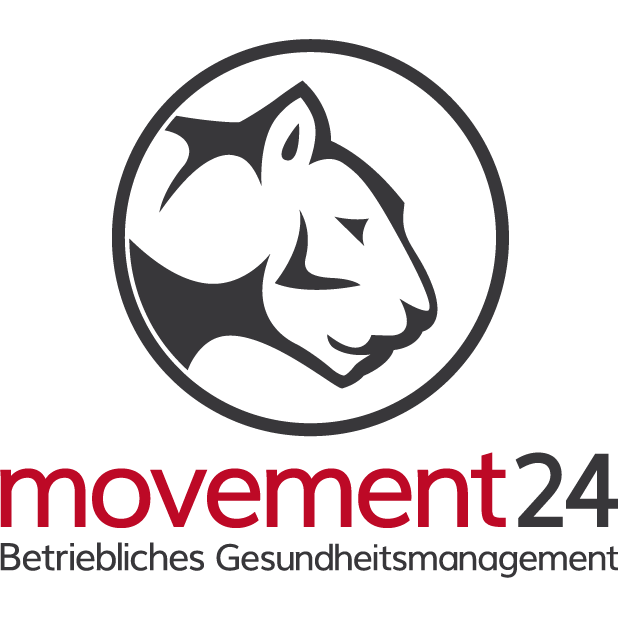 movement24 GmbH
Luisenstraße 62, D-80798 München 089-92779929
info@movement24.de
https://www.movement24.de/
As a holistic CHM consultant and WHP Specialist, we pick you up from where you are. With our affinity for linking consulting and implementation, we support you on the levels of employees, teams and organization. For already 10 years we have been designing healthy working and living environments in which everyone can develop their full potential. Our services are eligible for funding and are constantly being further developed. We attach great importance to a scientifically based way of working and everyday, individual solutions – just according to our motto: Moving People from Knowing to Doing
Standnummer
K.11
Halle
Halle 1
---

MOVEVO Technologies GmbH
Werner Kofler Straße 14/8, A-9500 Villach +43 664 12 63 164
office@movevo.app
http://www.movevo.app
We are rethinking Corporate Health! MOVEVO is the employee app that brings exercise and health into the workplace in a playful way. We support employees on their way to a healthy lifestyle and companies in building an attractive employer brand. Movement connects - with common health goals and varied challenges, we strengthen team cohesion and thus also the bond to the company.
Standnummer
K.20-20
Halle
Halle 1
---

Mozaik
Eichenstraße 15, D-87648 Aitrang +49 8343 78 59 99 4
info@mozaik-app.com
www.mozaik-app.com
The Mozaik business video creator is your app for B2B use. Create appealing business videos every day in just a few minutes. Mozaik enables companies to produce corporate design compliant videos in less time just using a smartphone. Users can choose from various video templates suitable for different use cases. The app guides users and automatically includes animations and music. As a cloud SaaS, downloading and sharing videos and collaborating as a remote team is quick and easy.
Standnummer
A.32-17
Halle
Halle 1
---

My7steps GmbH
Mainzer Str. 75, 65189 Wiesbaden +49 160 431 6086
hello@my7steps.org
https://my7steps.org
My7steps ist die psychologische Kurzzeit-Therapie und leistet schnelle Unterstützung bei akuten psychischen Belastungen. My7steps geht individuell auf die Klient:innen mit ihren Erfahrungen und Werten ein und wird per Videogespräch sowie als App/DiGA in 12 Muttersprachen angeboten.
Standnummer
J.32
Halle
Halle 1
---
N
---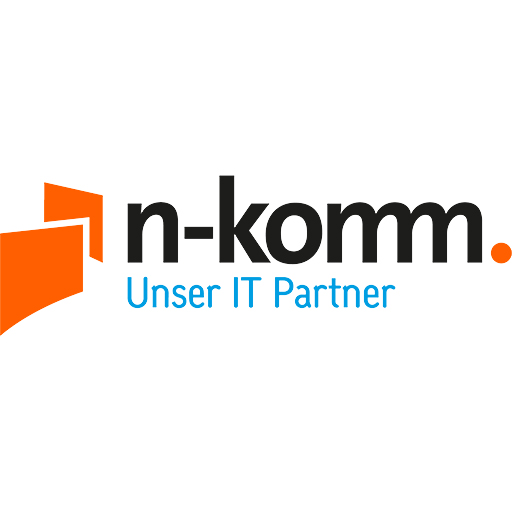 n-komm GmbH
Unterweingartenfeld 6, 76135 Karlsruhe 0721354600
info@n-komm.de
https://n-komm.de
- Digitization of business processes such as personnel management or recruiting with ELO ECM as a basis. - Cyber security pentesting - Collaboration
---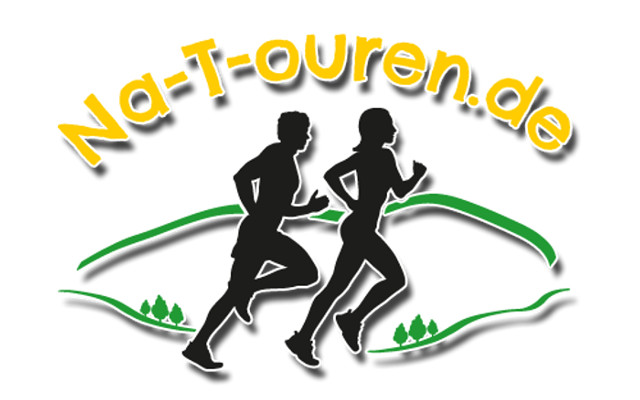 Na-T-ouren GmbH & Co. KG
Marktplatz 16 056224090790
Info@na-t-ouren.de
www.na-t-ouren.de
Na-T-ouren GmbH & Co. KG bringt die Menschen wieder mehr in Bewegung. Wir sind in den Bereichen Betriebliches Gesundheitsmanagement, Betriebliche Gesundheitsförderung und im Personal Coaching tätig. Durch die Veränderung des Blickwinkels und den Wechsel der Perspektive eröffnen wir Ihnen neue Optionen und Wege.
Standnummer
I01-3
Halle
-
---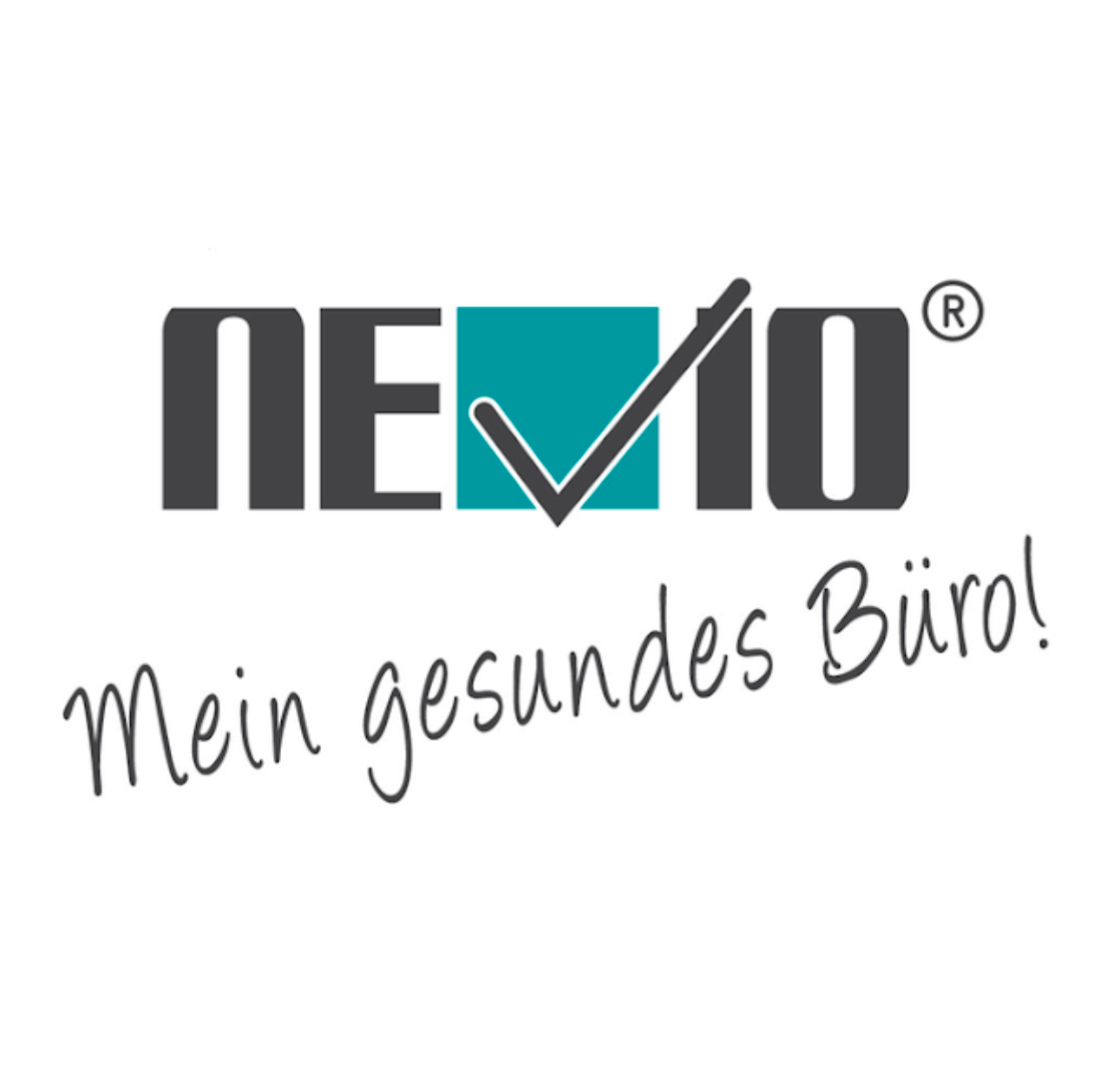 NEVIO Healthcare GmbH
Markt 5, 57072 Siegen +49 271 303 85 245
sales@mein-gesundes-buero.de
https://www.mein-gesundes-buero.de/
NEVIO Healthcare GmbH in Siegen provides innovative services for healthier working in the office (Occupational Health Management) as well as a varied range of "active office furniture". Under the brand "mein-gesundes-buero.de" you can find many products for small and large offices. Key products such as the treadmill desk and the desk bike offer an uncomplicated interface between health and productivity. Exercise right at your workplace - without wasting time.
---

nilo.health GmbH
Saarbrücker Str. 37b, 10405 Berlin +49 15906143421
karolin.banhardt@nilohealth.com
https://nilohealth.com/de/
nilo.health offers companies and their employees fast, uncomplicated access to mental health services. From 1-to-1 and group sessions with experienced psychologists to self-guided trainings and tools for everyday life, as well as insights into your team's well-being - your team members will find the support they need in one single platform.
Standnummer
J.10
Halle
Halle 1
---
nushu GmbH
nushu GmbH, Blumenstr. 3, D-80331 München +49 89 32766335
hello@teamnushu.de
https://www.teamnushu.de/
The economy isn't feminine enough! That's why we need more nushus in this world. nushu is the largest position- and industry-independent female business club in German-speaking countries. We connect thousands of ambitious women, so that we can learn and grow together! Through over 180 online and in-person events, mentoring, our app and individual learning journeys, do we offer access to exklusive knowledge, insights and networking with renowened experts. The nushu community relies on mutual empowerment and exchange at eye-level – no matter the position.
Standnummer
-
Halle
Halle 1
---
O
---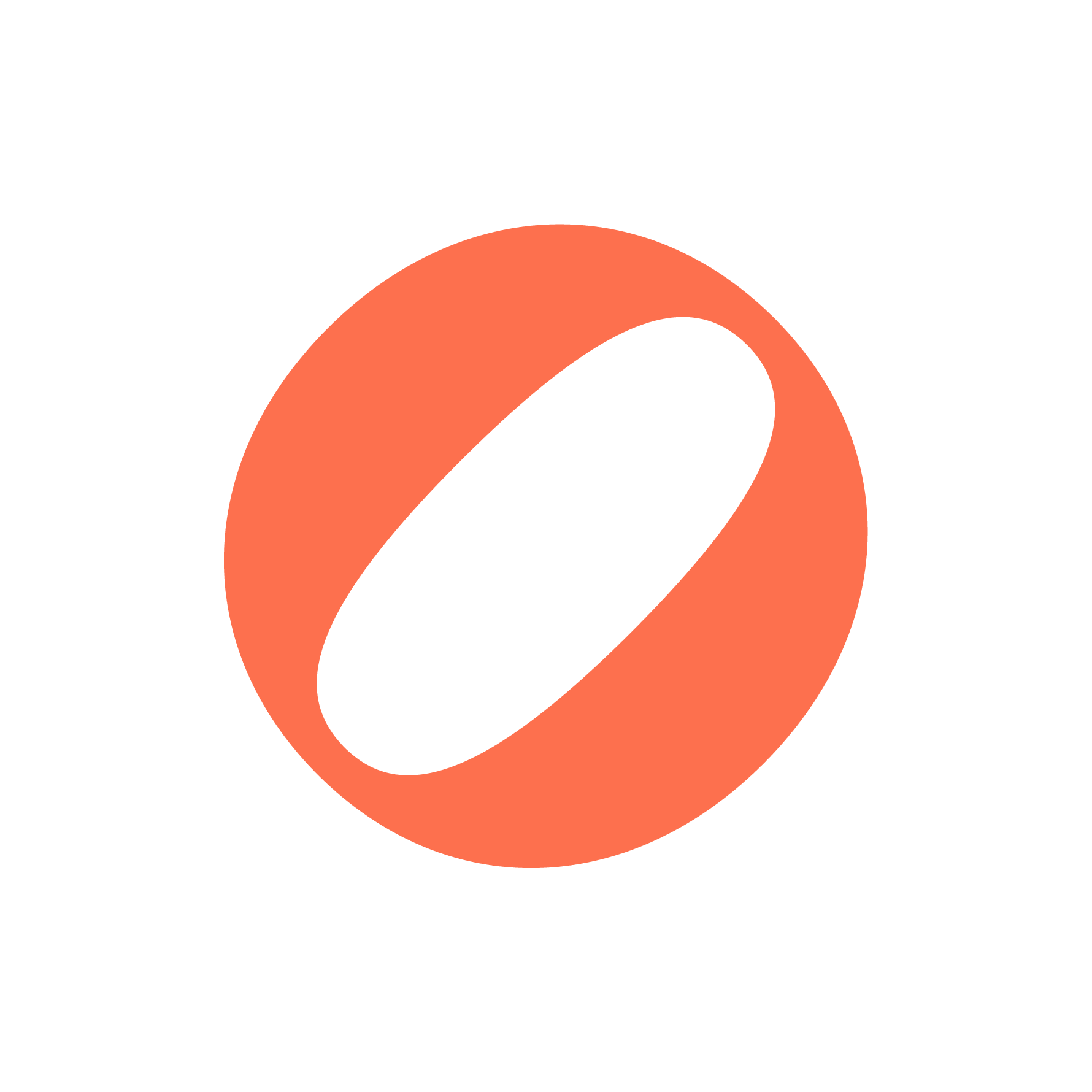 onesome
Maximilianstraße 43, 80538 München +49 (0) 89 357 689 40
kontakt@onesome.de
https://onesome.de
onesome is an app that makes coaching and personal development 100% digital, without a human being. This makes high-quality coaching accessible to more employees in companies. Targeted personal development sustainably strengthens the resilience, ability to change and communication skills of employees.
Standnummer
A.32-13
Halle
Halle 1
---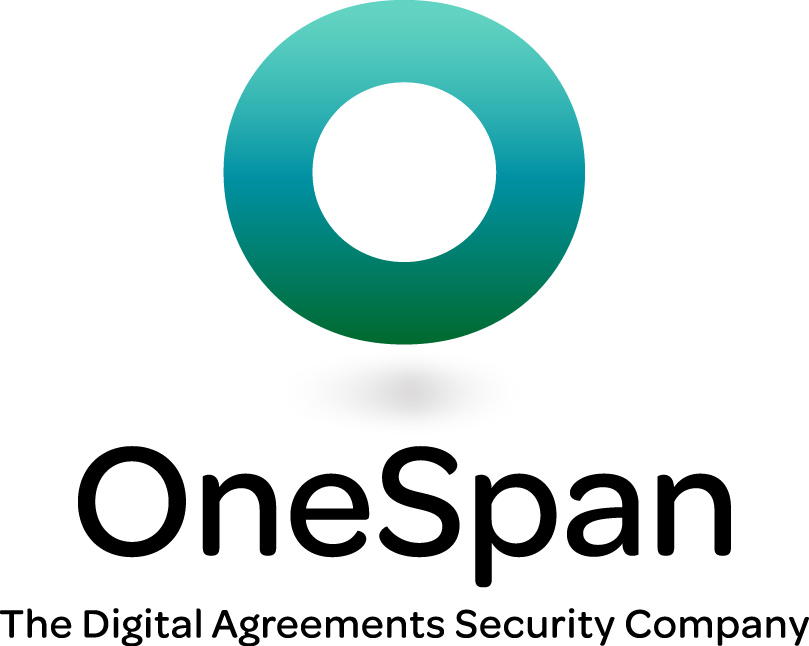 OneSpan
564C Romeinsesteenweg, 1853, Brussels, Belgium +32 2 609 97 00
contact@onespan.eu
https://www.onespan.com/de
OneSpan, the digital agreements security company helps organizations accelerate digital transformations by enabling secure, compliant, and refreshingly easy customer agreements and transaction experiences. Organizations requiring high assurance security, including the integrity of end-users and the fidelity of transaction records behind every agreement, choose OneSpan to simplify and secure business processes with their partners and customers. OneSpan is trusted by global blue-chip enterprises, including more than 60% of the world's largest 100 banks, and processes millions of digital agreemen
Standnummer
B.02
Halle
Halle 1
---

OpenUp
Dircksenstrasse 3, 10179 Berlin +49 30 30808172
team@openup.com
openup.de/unternehmen/
67% of employees don't know where to turn for help with their mental well-being - even though a Deloitte study shows that investing in employee mental health is one of the best investments companies can make. OpenUp offers employees at more than 750 companies access to one-on-one and group sessions with certified psychologists, as well as mindfulness courses, masterclasses, health checks and more. Take the first step for mental well-being in your company and get to know us at the Zukunft Personal or openup.com!
Standnummer
J.22
Halle
Halle 1
---

Optimismus Akademie
Schwaighofstraße 26a, 86899 Landsberg am Lech 01704941156
info@optimismusakademie.de
https://optimismusakademie.de
Trainings zum Thema Optimismus Coaching zum Thema Optimismus
Standnummer
K.20-17
Halle
Halle 1
---
P
---

p2 media GmbH & Co. KG
Simeonscarré 2, D-32423 Minden +49 800 911 91 91
kontakt@p2media.de
https://www.p2media.de
Digitization of processes in human resources / HR Digitization of business models Development of innovative web applications, app and platform solutions Connection of any external systems via interfaces
---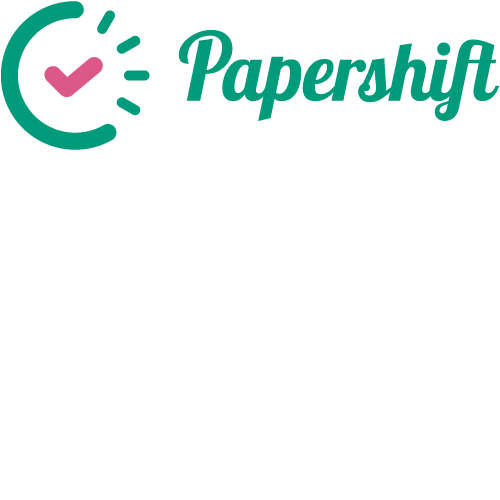 Papershift
Lange Straße 2, 76199 Karlsruhe +49 (0) 721 - 509 579 69
sales@papershift.com
www.papershift.com
Would you like to reduce your staff planning time from 4 hours to 45 mins? Join us in our stand!! People and their time are a company's most important and limited resources. Papershift helps businesses manage people and their time effectively to maximise their potential. With Papershift, you can plan and automate your staff rota schedules. Our digital timesheet and absence tracking solution, helps you organise your workforce in one single app. With employees from over 20 nations, we develop lovable products and services from Karlsruhe, Germany.
Standnummer
D.11
Halle
Halle 1
---
Passport Card Deutschland GmbH
Kaiser-Wilhelm-Str 93 +4917618198312
thomas.plein@passportcard.de
https://www.passportcard.de/
Kein Papierkram. Keine langen Leistungsprozesse. Kein administrativer Aufwand für die Personalabteilung. Wir schaffen Freiräume. Leistungserstattung in Real-time 100% zufriedene Mitarbeiter
---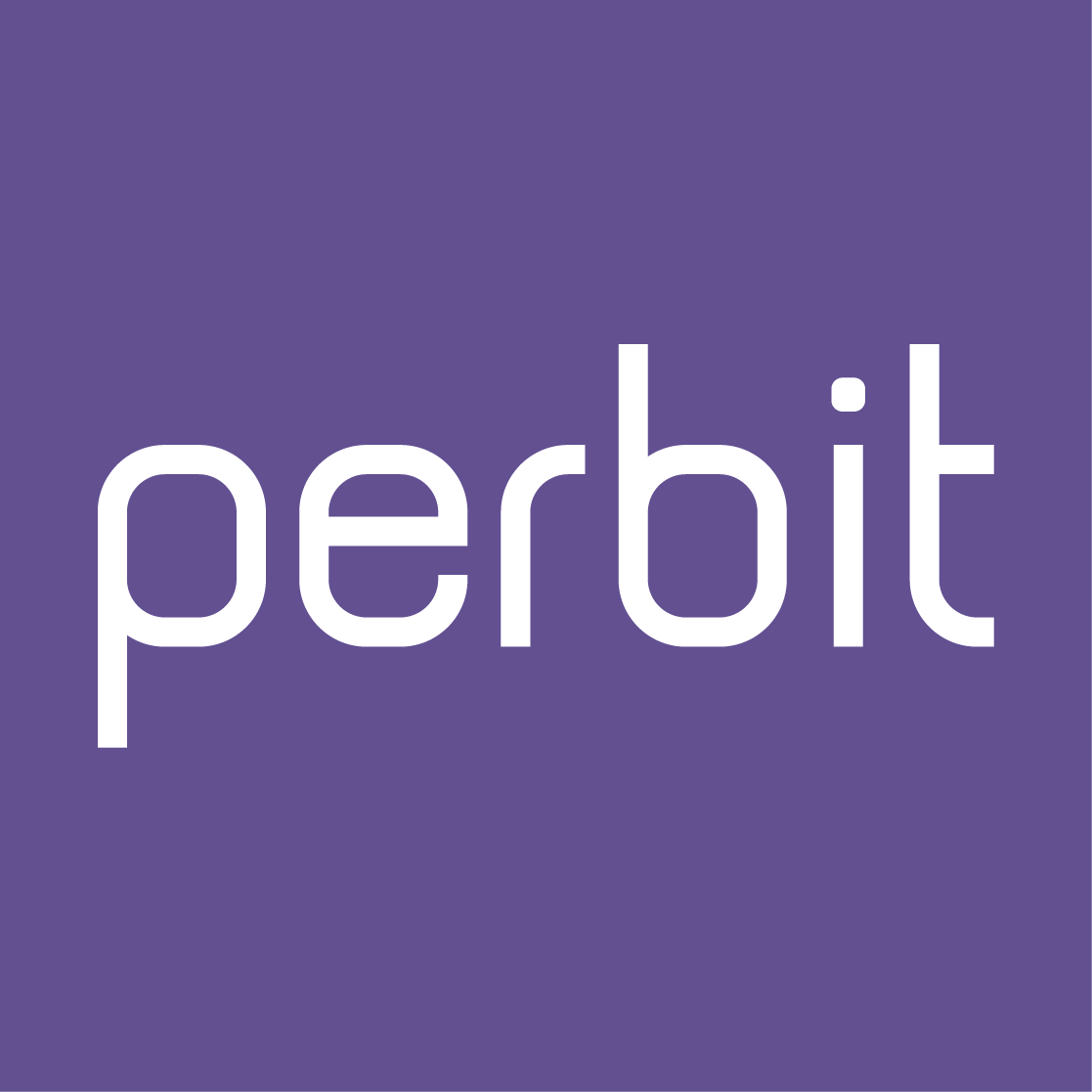 perbit Software GmbH
Siemensstraße 31, 48341 Altenberge +49 2505 9300-93
info@perbit.de
https://perbit.com/
perbit ist einer der führenden Anbieter für HR-Software. Mehr als 1.000 Unternehmen aller Branchen und Größen vertrauen in der DACH-Region auf die technologische und personalwirtschaftliche Expertise des Spezialisten. Von Recruiting über Onboarding, Personalmanagement und -entwicklung bis Offboarding: Die neu entwickelte Human Experience Management (HXM) Lösung myHR bildet den kompletten Employee Lifecycle ab und lässt sich mit wenigen Klicks auf die spezifischen Bedürfnisse jedes Kunden anpassen. Anwender können individuelle Prozesse sowie eigene Felder, Dashboards und Auswertungen erstellen.
Standnummer
E.13
Halle
Halle 1
---

permendo GmbH
Elisabeth-Selbert-Straße 5a, 40764 Langenfeld 02173 2651804
golnik@permendo.com
https://permendo.com/
At permendo, we are active in corporate health management. We help companies from a wide range of industries Germany wide to give the best for their employees every day. As a young company with an interdisciplinary team, it is important to us to make the working environment healthier and to change it in a sustainable way. Our mission is to lead companies, through the introduction and implementation of holistic processes, to a sustainable and individual health culture.
Standnummer
J.26
Halle
Halle 1
---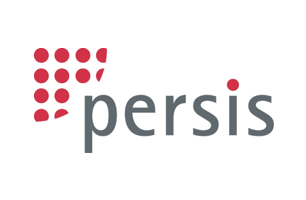 Persis GmbH
Theodor-Heuss-Straße 5, 89518 Heidenheim +49 7321 9884-0
info@persis.de
https://www.persis.de/
Persis steht für innovative High Level Human Resource Software, fundierte Expertise & erstklassigen Service. Unsere Motivation: Ihren Arbeitsalltag durch Digitalisierung einfacher machen und Ihnen Zeit für das Wesentliche verschaffen: die Menschen. Fangen Sie klein an und denken Sie groß: Die Module Bewerbermanagement, Personalmanager, Digitale Personalakte, Personalentwicklung, Weiterbildung und Ausbildungsmanager sind alleinstehend nutzbar und können jederzeit erweitert werden. Ob SaaS oder Lizenzkauf? Bei uns haben Sie die Wahl.
Standnummer
F.02
Halle
Halle 1
---

persolog GmbH
Königsbacherstraße 51, 75196 Remchingen 07232369980
sales@persolog.com
https://www.persolog.de/
persolog: We are an academy and a publishing company Our goal is to develop organizations through people. That's why we certify trainers, coaches, entrepreneurs and executives to work with our learning tools around the topic of social competence and personal development and support trainers in making the leap into the digital training world. Our vision is for people to understand themselves and others even better, to focus on their strengths and to develop themselves further - regardless of the format.
Standnummer
E.31
Halle
Halle 1
---

Personalwolke HR-Software
Wagenseilgasse 14, 1120 Wien +4317188842
sales@workflow.at
https://personalwolke.at/
Personalwolke is the cloud-based HR software for medium-sized businesses in Germany. Our platform offers you an all-round service for your HR department, including digital time & project time tracking, absence management, the HR management system incl. digital employee records and travel expense management. Our "Employee Portal" enhances the attractiveness of your company and increases employee satisfaction. Design your administrative HR processes more efficiently with us and save time & money.
Standnummer
F.12
Halle
Halle 1
---

Personio SE & Co. KG
Seidlstraße 3, 80335 München +49 (89) 1250 1004
maria.eichkorn@personio.de
www.personio.de
Our mission at Personio? To free up HR teams to focus on what's really important: employees. We automate HR processes, enabling HR to focus on strategic tasks and grow beyond just HR activities. Since our journey began, we've helped 8,000 HR teams across Europe shift their focus away from administration and toward employees. We'd love to help your team do the same.
Standnummer
D.15
Halle
Halle 1
---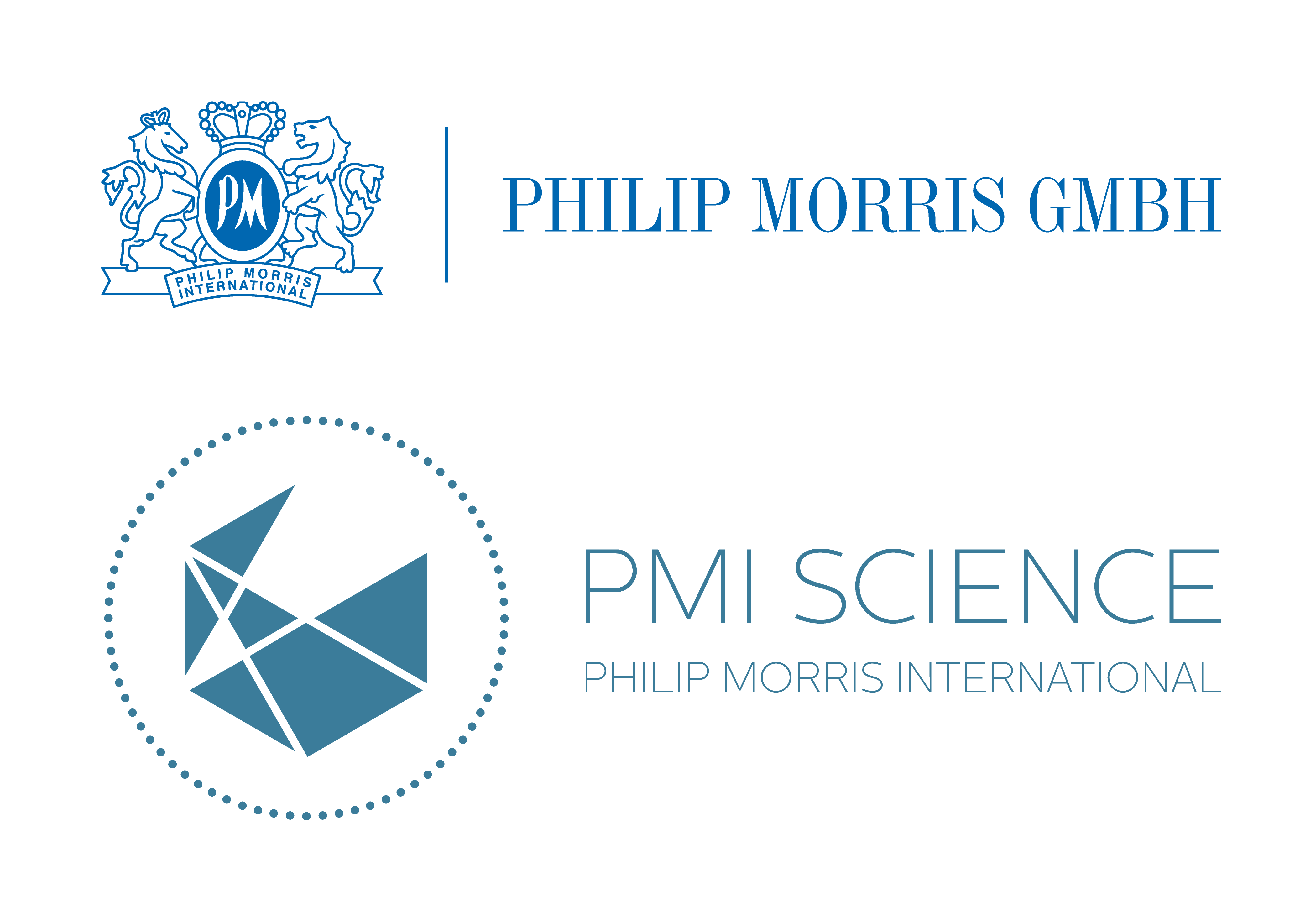 Philip Morris GmbH
Am Haag 14, D-82166 Gräfelfing +4915204196292
carsten.schwindt@pmi.com
https://pmi.berlin/
Investing in a smoke-free future: Since 2008, Philip Morris has invested $9.2 billion in the development, scientific substantiation, manufacturing, commercialization and continuous innovation of smoke-free products. More than 980 scientists, engineers, technicians and support staff work every day to drive this change.
Standnummer
J.34
Halle
Halle 1
---
Philip Morris Science
No description available
Standnummer
J.34
Halle
Halle 1
---
Plan.Net Media Erste Medienagentur AG
No description available
---

Planerio GmbH
Gewürzmühlstr. 11, D-80538 München +49 89 693 199 890
vertrieb@planerio.de
www.planerio.de
Solving complex staff planning efficiently: Planerio is the perfect solution for all industries with demanding shift planning requirements. Initially developed for complex tasks in the healthcare sector, Planerio today is successfully implemented in more than 2.000 sites. Combining automatic shift planning, time scheduling, absence management, and intelligent interfaces to personal and wage systems increases timesaving up to 80 %. Plus, higher employee satisfaction through transparency and participation in shift planning.
Standnummer
B.11
Halle
Halle 1
---

plano solutions gmbh
An der Schloßmauer 2c, D-98693 Ilmenau +49 3677 689787501
info@plano-wfm.com
https://www.plano-wfm.com
For over 17 years, plano WFM has been an expert in digital and intelligent workforce management. Numerous companies worldwide rely on the multilingual solution to optimize their personnel processes, which uses the latest AI technologies to effectively and automatically schedule the most complex planning scenarios. The modular solution includes a precise workforce planning, reliable time management, mobile time recording, demand-oriented personnel scheduling and the management of training and qualifications.
Standnummer
E.10
Halle
Halle 1
---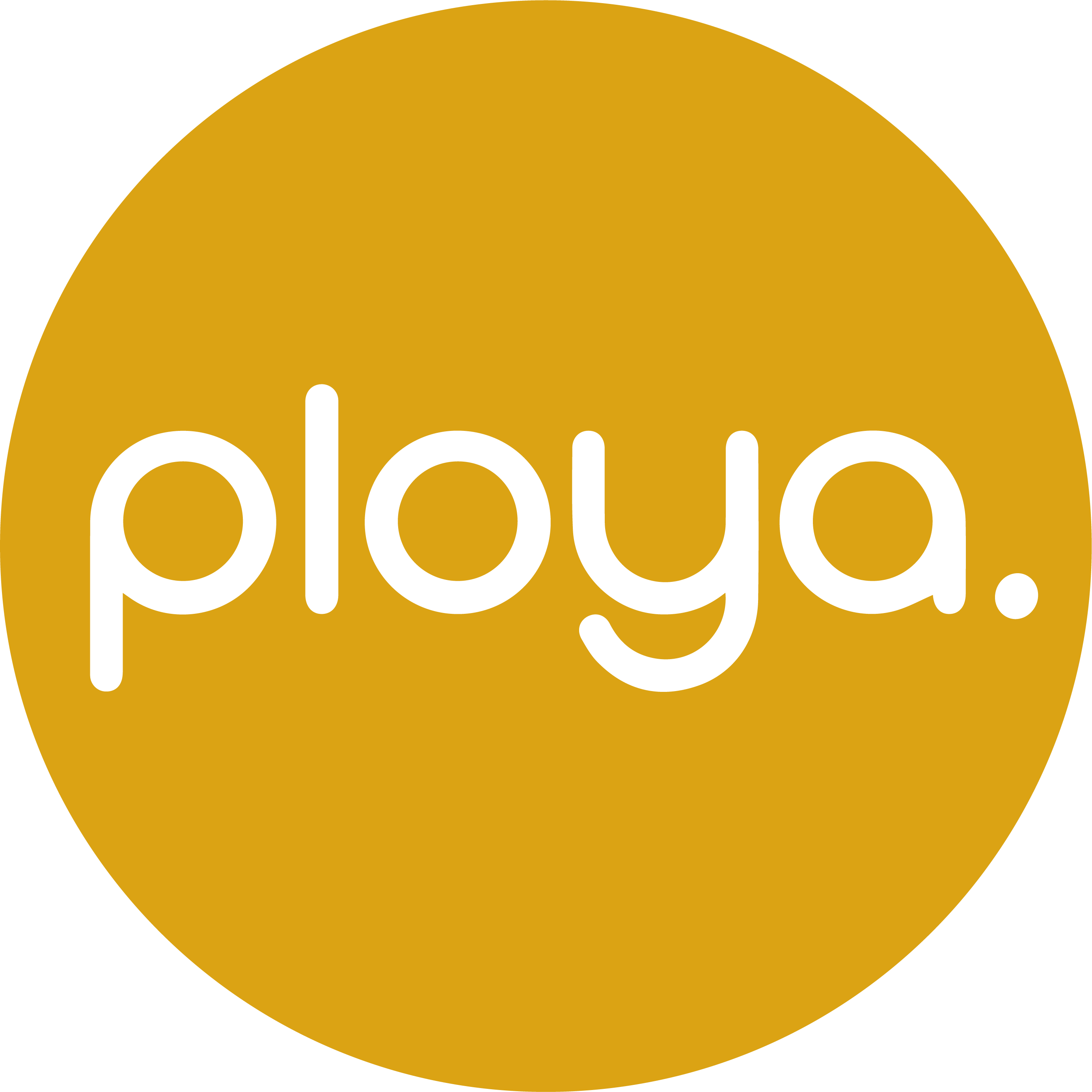 ploya GmbH
Musikweg 4, 46047 Oberhausen 0208 989792670
hello@ploya.de
https://ploya.de
Wir verbinden 15 Jahre Recruiting-Expertise mit den neusten Trends aus Personalmarketing, Employer Branding und Personalberatung in unserer ploya-Kampagne. Die ploya-Kampagne ist ein allumfassendes Recruiting-Instrument, das wir individuell auf jedes Unternehmen abstimmen. Sie umfasst das Erreichen aller potenziellen Bewerber, individuelle Karrierewebsites, eine optimale Candidate Experience, die Vorauswahl der Bewerber und Beratung durch unsere Experten. Preislich liegt unsere Kampagne auf einem Niveau mit Stellenanzeigen auf den großen Portalen – sie ist aber um ein Vielfaches effektiver.
Standnummer
A.32-3
Halle
Halle 1
---

Pluralsight
Maximiliansplatz 17, c/o Blitzstart Services GmbH, 80333 München +491702144593
sales@pluralsight.com
https://www.pluralsight.com/
Pluralsight is the leading technology workforce development company that helps companies and teams build better products by developing critical skills, improving processes and gaining insights through data, and providing strategic skills consulting. Pluralsight Skills helps enterprises build technology skills at scale with expert-authored courses on today's most important technologies, including cloud, artificial intelligence and machine learning, data science, and security, among others.
Standnummer
H.35
Halle
Halle 1
---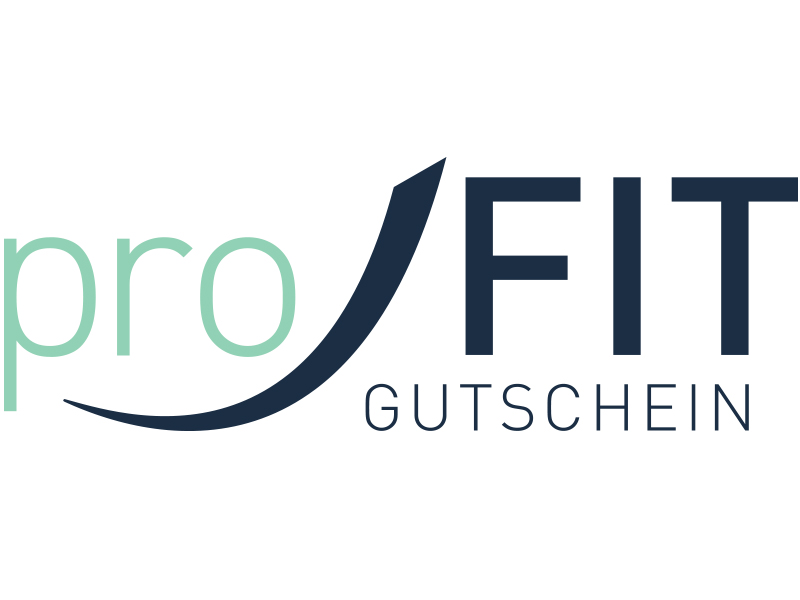 proFIT GmbH
Freiheitstr. 11, D-40699 Erkrath +49211929688514
kontakt@profit-gutschein.de
https://www.profit-gutschein.de/
With the proFIT health voucher, companies can promote the health of their employees tax-free and without great expense. Via the online portal with intelligent search, 3,000 attractive health providers with more than 7,000 offers are available to them nationwide. Booking and payment is uncomplicated with the digital voucher, which is recognised as a means of payment. By including current topics such as CO2 reduction through healthy, ecological nutrition, proFIT achieves a high level of acceptance among the workforce and successfully combines health and environmental promotion.
Standnummer
K.17
Halle
Halle 1
---
R
---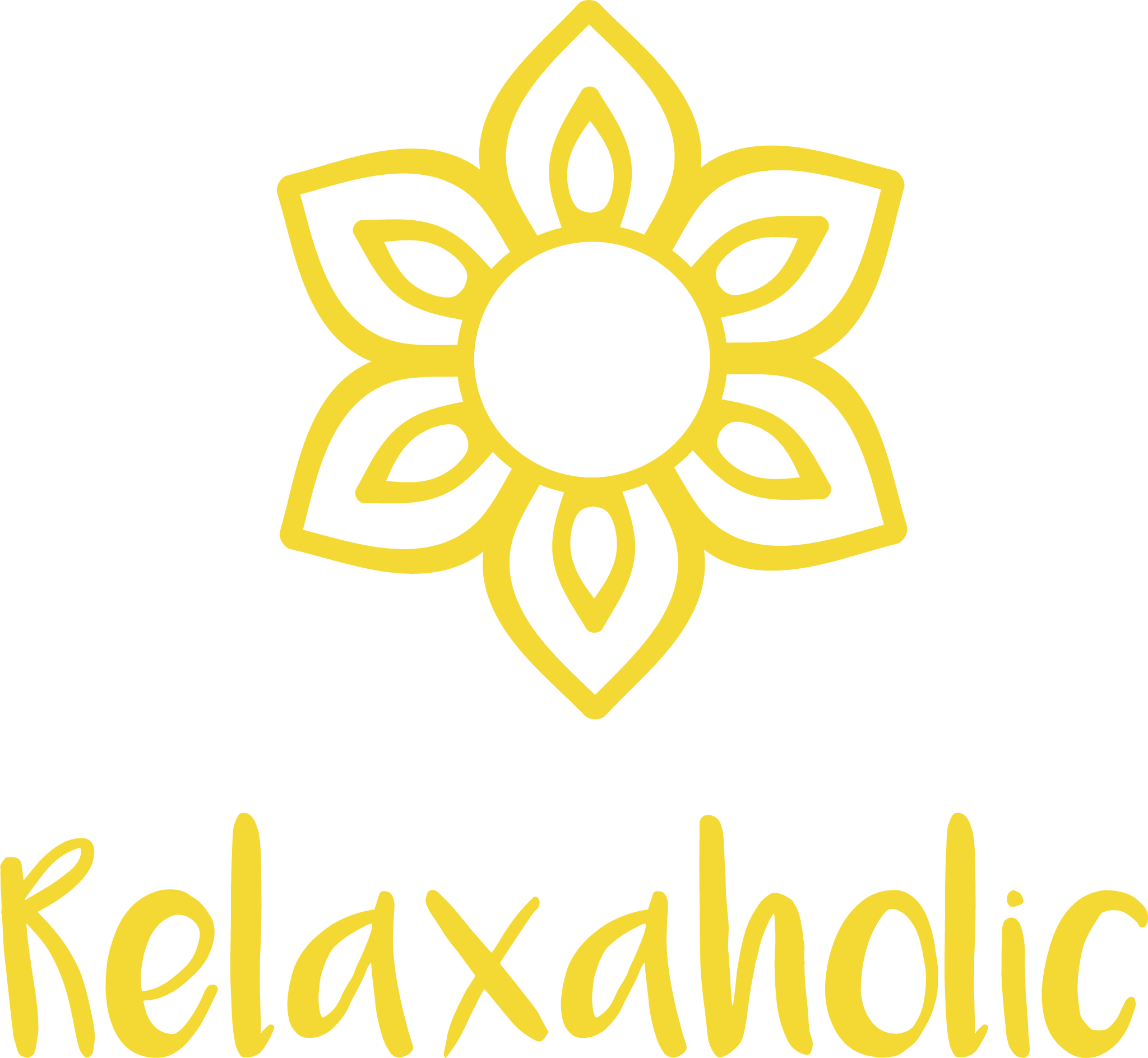 Relaxaholic
Vaihinger Landstr.4, 70195 Stuttgart 0721 17468103
kontakt@relaxaholic.de
https://relaxaholic.de/
Relaxaholic is the central contact point for more self-care and mental health at work. Our holistic concept with modular components starts from destigmatisation of the tabooed topic "mental stress at work" up to mental health consulting. • Relaxaholic boxes (offline) • Webinar & offline courses • Digital health platform • One-on-one health coaching We create anonymous digital spaces where your employees speak open about their needs. We abstract these hidden treasures for you. Theses data support your target-oriented HR and organisation development.
Standnummer
G02-3
Halle
-
---

RELIEF GmbH
Badstraße 3, 79761 Waldshut-Tiengen +49774196940
annette.wasmer@relief-stresspraevention.de
https://www.scheelen-institut.com/profiling-tools/relief
Stressbelastungen von Mitarbeitern und Abteilungen in Unternehmen valide messen und dann gegensteuern zu können, ist eine der Kernkompetenzen der "RELIEF GmbH Institut für Stressmanagement und Leistungserhalt". Die RELIEF GmbH ist ein auf BGM spezialisiertes Tochterunternehmen der europaweit tätigen SCHEELEN® AG. RELIEF Stressprävention by SCHEELEN® unterstützt Menschen dabei, ihre Leistungskraft und ihre Begeisterung für den Job zu erhalten sowie ihre Gesundheitsrisiken zu orten und in eine sinnvolle Stressprävention umzusetzen.
Standnummer
K.20-4
Halle
Halle 1
---

reteach by Susell GmbH
Rosenthaler Str. 38, 10178 Berlin +49 30 235 939580
hello@reteach.com
www.reteach.com
The LMS for SMEs - easily create and manage mandatory training, on-demand training, onboarding and knowledge management in your company! Enable interactive learning through learning paths with multimedia content and live training via Zoom and MS Teams! Your participants log into your academy easily and securely and learn fully automated. Simply create your own corporate academy in your design and for all end devices - whether mobile or desktop. reteach is 100% DSGVO compliant, very easy to use and implement.
Standnummer
G.33
Halle
Halle 1
---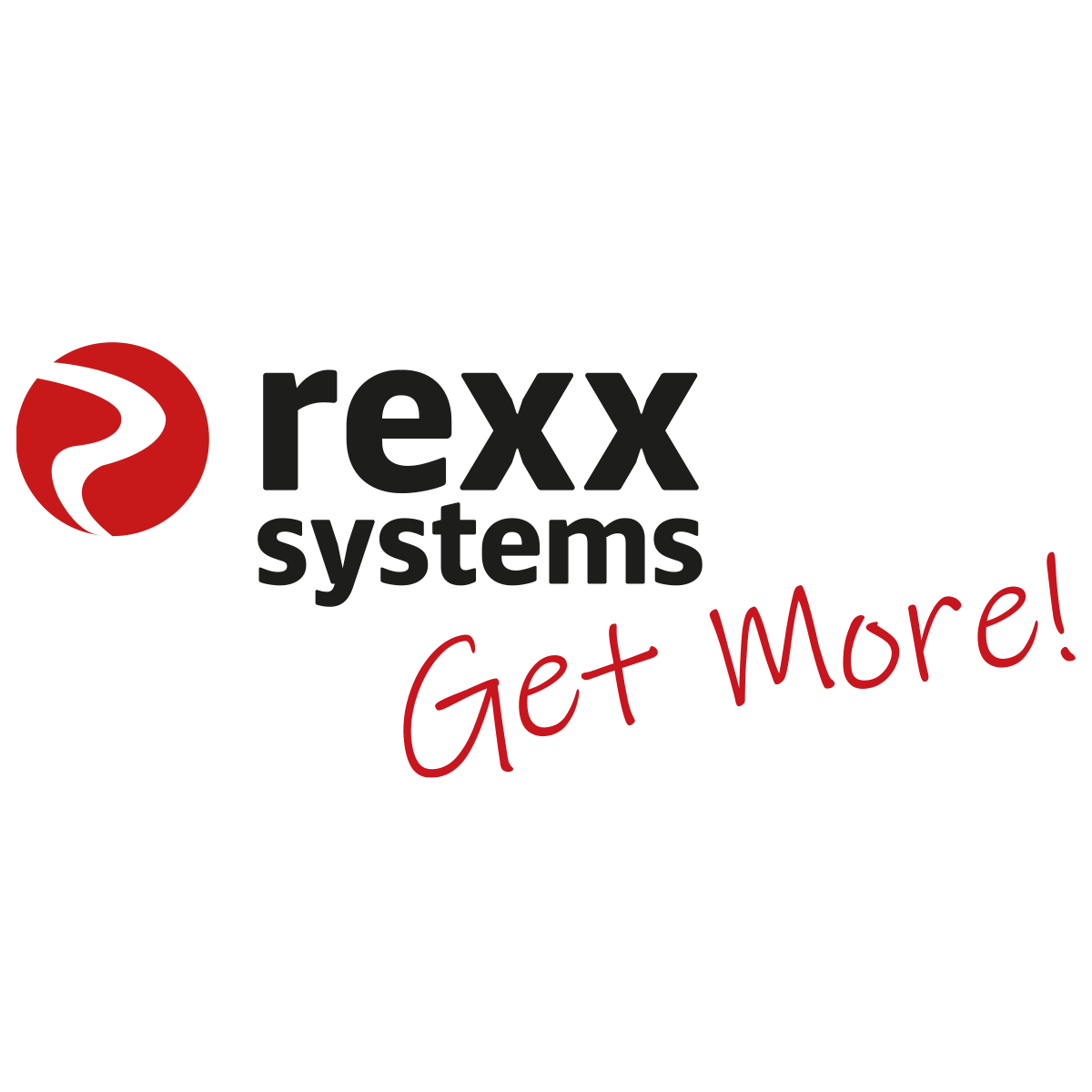 rexx systems GmbH
Süderstraße 75-79, D-20097 Hamburg 040/890080-350
info@rexx-systems.com
https://www.rexx-systems.com
rexx systems stands for user-friendly, highly scalable HR software for customers of any size and in any sector. It is used in more than 20 countries and in all common languages. The software solutions in the areas of applicant management, talent management and human resources impress with their outstanding increase in efficiency and reliable technology. With its workflows and networking, the rexx Suite ensures optimal support and cooperation between the HR department, managers and employees – whether they carry out regular activities or support complex and individual processes.
Standnummer
F.08
Halle
Halle 1
---
Rise Up
Kriegerstr. 3, 70191 Stuttgart +4917610381315
kontakt@riseup.ai
https://www.riseup.ai/de/
For nearly a decade, founders and brothers Arnaud & Guillaume Blachon have worked tirelessly to keep their finger on the pulse of the LMS, LXP & authoring tool Rise Up, optimizing workplace learning with a special focus on usability and connectivity. At Rise Up, we believe that happiness in the workplace starts with ensuring that every team member is empowered to do their best work every day. That's why we help companies and their teams stay current so they're ready for every day.
Standnummer
H.23
Halle
Halle 1
---
Rol Ergo GmbH
Kasseler Landstraße 5, D-37213 Witzenhausen +491729700796
peter.feldmann@rolgroup.com
www.rol.io
ROL as a global company offers products and services that are inspiring, integrated and sustainable. Through the ROL Intelligent Office planning tool, you know in advance how busy the office will be and where you can work. The interactive 3D map always informs you about current occupancy and availability. Get valuable usage and booking data through Power BI reports. Administrators can easily filter these reports to view weekly or monthly information on bookings, utilisation and equipment usage.
Standnummer
C.05
Halle
Halle 1
---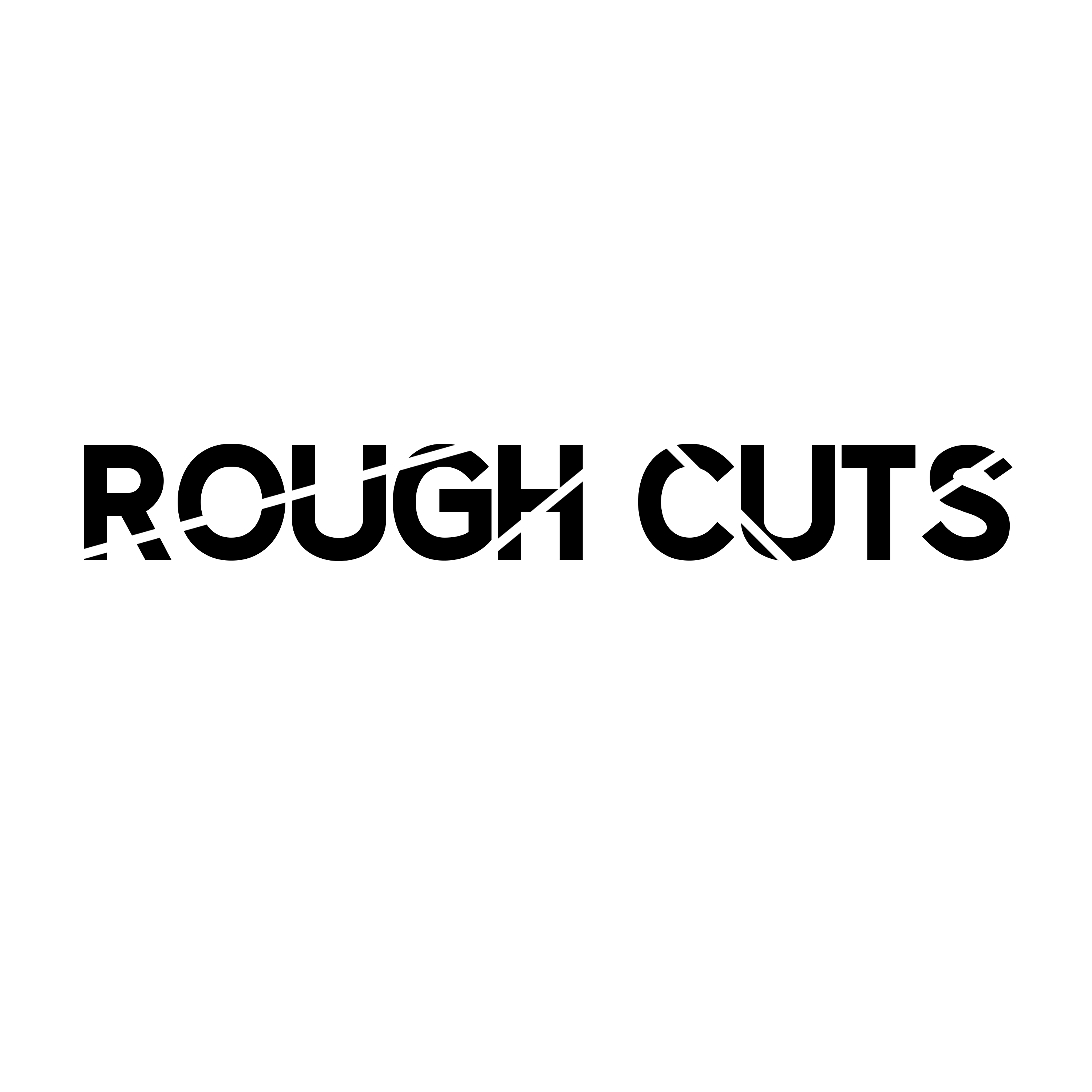 Rough Cuts
Kennenburgerstraße 63/1, Esslingen am Neckar +49 15208880308
kontakt@roughcuts.de
www.roughcuts.de
You are looking for personnel & want to present yourself attractively and transparently on the net? Rough Cuts offers you creative and individual video productions & content creation that will make you and your company shine next to the rest of the standard advertisements. With over 10 years of experience in social media marketing & social ads, we also offer you the additional opportunity to develop a successful social media marketing strategy for your content with us. Even on Tik Tok & with no dancing at all (Unless you want to dance of course, we always find a solution) !
Standnummer
A.32-29
Halle
-
---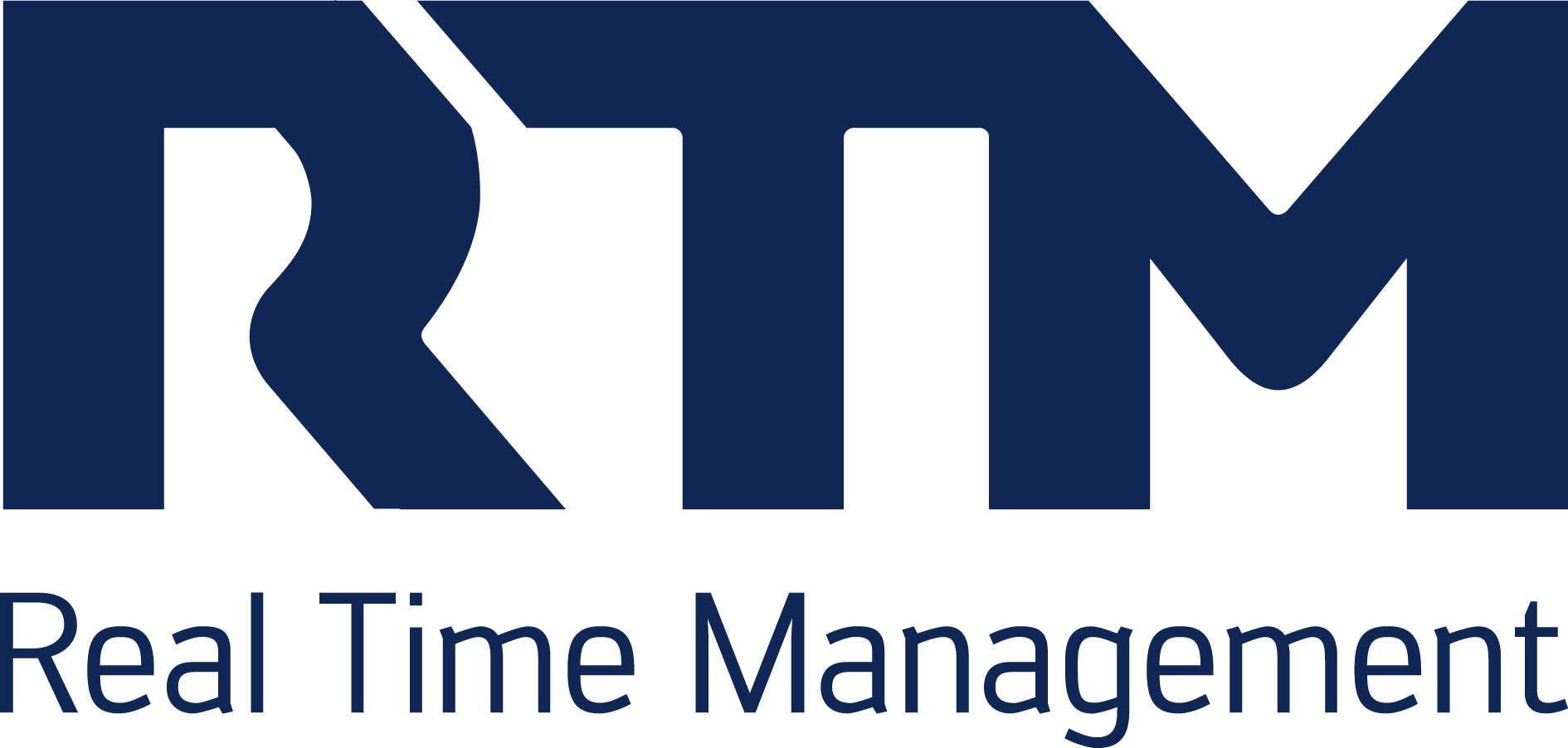 RTM Systems GmbH
Nürtinger Strasse 40, D-72649 Wolfschlugen +49 7022 249 301 0
info@rtm-systems.de
www.rtm-systems.de
Lösungen aus hauseigener Entwicklung und Produktion: - Workforce-Management - Fehlzeitenmanagement - Zeit- und Leistungserfassung - Betriebsdatenerfassung - Reisekostenmanagement - Personaleinsatzplanung - mobile Lösungen www.rtm-systems.de
Standnummer
D.10
Halle
Halle 1
---
RÜCKENSTYLER "Analyse- & Trainingsboard"
Teichweg 16, 04420 Markranstädt 004934298 293938
info@rueckenstyler.de
www.rückenstyler.de
RÜCKENSTYLER: Das Analyse- und Trainingsboard mit 13 computergestützten isometrischen Checkups über alltagsnahe Maximalkraftdiagnostik inkl. Software. Auswertungen nach: Muskelniveau, Dysbalancen, Muskelalter, Leistungsumsatz bis zu Trainingsempfehlungen in drei anschaulichen PDF-Auswertungsjournalen (Einzelbewertung, anonyme BGM-Bewertung, Gruppenauswertung, Entwicklung, Trainingsplan) Anwender erhalten Tipps zu gesunden Bewegungsabläufen, bewährt zu mehr als 100 Gesundheitstagen mit Krankenkassen. Zusätzlich Training: bis 200 kg und rund 100 dynamischen Kraftübungen inkl. APP, § 20 Kurs!
Standnummer
G02-2
Halle
-
---
S
---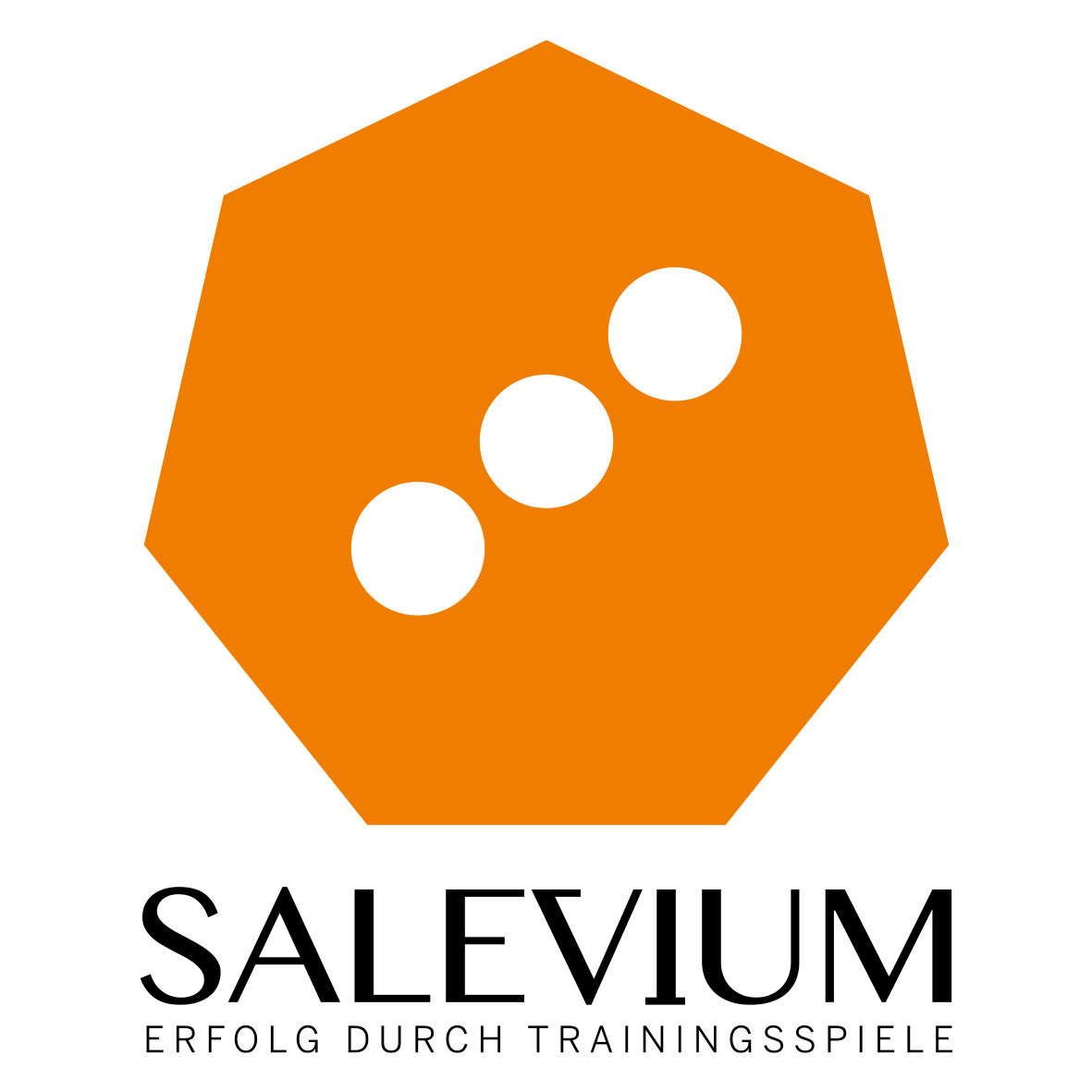 SALEVIUM
Gierlichsstraße 7, D-52134 Herzogenrath 024063039439
spiele@salevium.de
https://www.salevium.de/
In order to promote methodical and communicative skills, we love to activate the playful drive to learn. To this end, we develop analogue and digital training games in the form of board and card games (serious board games). The online tutorials, digital learning paths and Salevium license workshops support our goal of empowering companies to use the training games on their own in everyday life. If you are curious and want to know how you can improve the soft/sales skills of your employees in a playful way, then visit us at the booth for a live demonstration!
Standnummer
A.32-5
Halle
Halle 1
---

Sana Praevention
Marburger Straße 12-13 015119540717
Alexander.Boehm@Sana.de
https://www.sana-praevention.de
Sana Praevention is your partner for solution- and practiceoriented health management. Our services and concepts support the development and maintenance of a healthy corporate culture and bring lasting benefits to every individual. We make you want to be healthy and not afraid of illness. Our solutions can be implemented individually and bring the highest quality of life to the individual. With a comprehensive health check-up, we increase the well-being and productivity of your employees.
Standnummer
K.20-9
Halle
Halle 1
---

Saneware Software GmbH
Hafenringstr. 10, 49090 Osnabrück +49 541 – 941 367 96
info@saneware.de
www.saneware.de
Mit der Saneware BGM-Software bieten wir Ihnen ein browserbasiertes, smartes und modernes Produkt zur Umsetzung des Betrieblichen Gesundheitsmanagements in Ihrem Unternehmen an. Behalten Sie die wichtigsten BGM-Kennzahlen stets im Blick und erhalten Sie digitale Unterstützung bei allen Prozessen des betrieblichen Eingliederungsmanagements (BEM) gemäß § 167 SGB IX. Mitarbeitende können ausschließlich digital und garantiert anonym an Mood Analytics Befragungen teilnehmen. Die Teilnahme ist einfach und unkompliziert möglich.
Standnummer
I01-6
Halle
-
---

SCHEELEN® AG Institut für Managementberatung und Diagnostik
Badstraße 3, 79761 Waldshut-Tiengen +4977419694-0
annette.wasmer@scheelen-institut.de
https://www.scheelen-institut.com
Die SCHEELEN® AG berät in allen Aspekten der Unternehmenswertsteigerung und begleitet Sie von der Definition einer Unternehmens-Vision bis hin zur Implementierung der notwendigen Maßnahmen. Die Kernkompetenzen liegen dabei in der Kompetenzförderung und der Entwicklung menschlicher Potenziale sowie im Stressmanagement und Leistungserhalt. Hierzu setzt die SCHEELEN® AG ihre renommierten Diagnosetools INSIGHTS MDI®, OutMatch ASSESS und RELIEF Stressprävention ein.
Standnummer
G.18
Halle
Halle 1
---

SECANDA Systems AG
Marienstraße 10, D-78054 Villingen-Schwenningen +49772099450
info@secanda.com
https://www.secanda.com
THE SECURE EMPLOYEE ID FOR TIME TRACKING, ACCESS AND PAYMENT SECANDA is much more than a smart card system. Centralized management of authorizations, the new app, all new payment options. Our product portfolio ranges from time tracking, access control, room and locker lock management to fleet management and cashless payment. Flexible with your personal smart card or app - linked to your central ID. Our customers include companies, public authorities, hospitals and universities.
Standnummer
B.10
Halle
Halle 1
---

Seminarschauspieler.de
Poststraße 24, D-32602 Vlotho 05733-963603
info@seminarschauspieler.de
https://www.seminarschauspieler.de/
With a seminar actor from seminarspieler.de you get a counterpart who has mastered his craft and his subject down to the last detail. Someone who looks through your eyes and gives you a new perspective on things, even if your "personal issue" seems more than muddled. As a trainer, you will find in it a tool that will inspire your customers and produce training success in a simple, yet amazingly effective and efficient manner.
Standnummer
H.41
Halle
Halle 1
---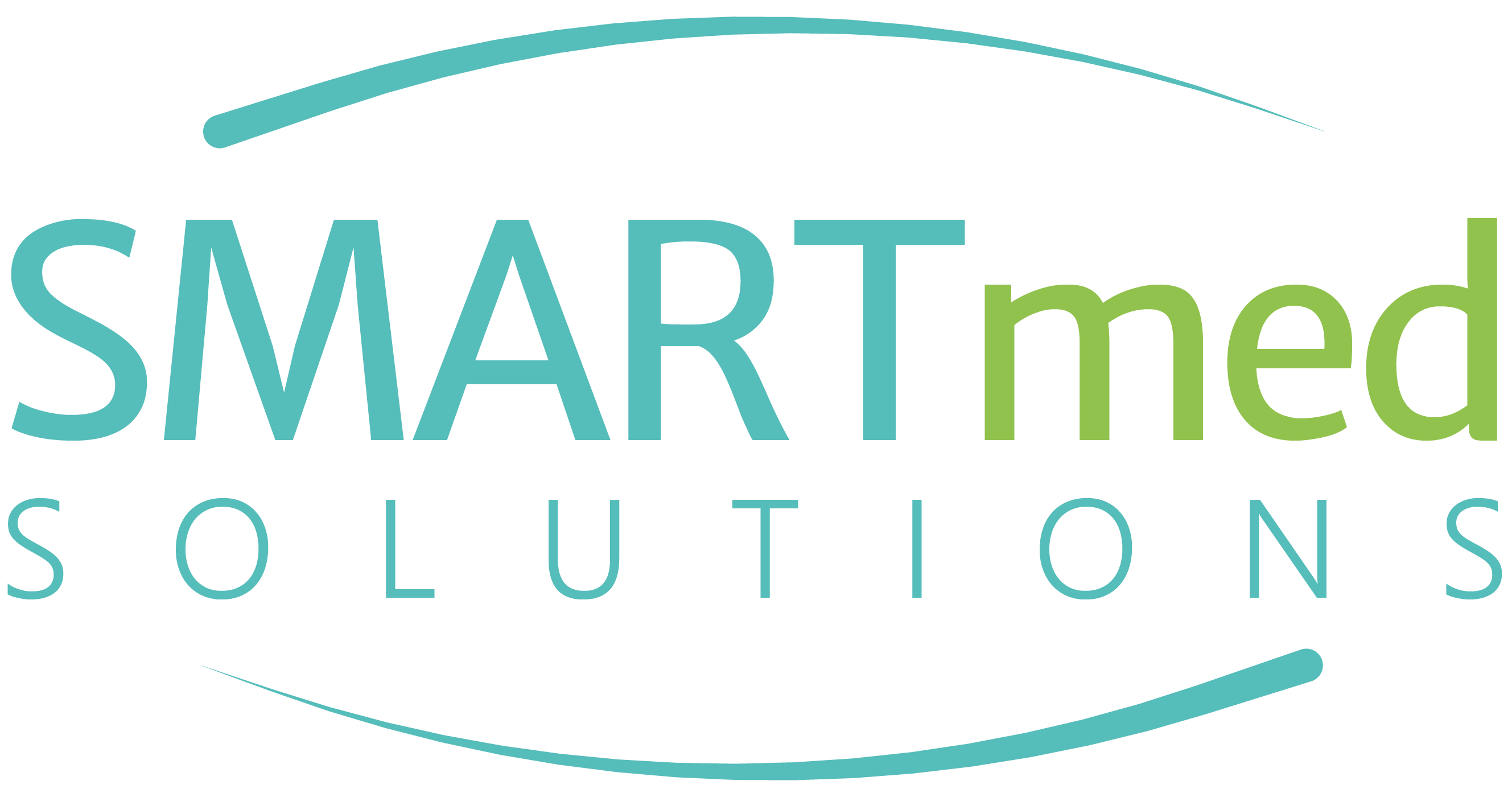 SMARTmedSolutions GmbH
Ägidiusstraße 14, D - 50937 Köln +49 221 499393 69
info@smartmedsolutions.de
https://smartmedsolutions.de/
A healthy working environment in which people enjoy working - that is our vision. As an service provider for occupational medicine and occupational safety, we work together with our customers to ensure healthy workplaces. Personal contact and a high degree of digitalisation stand for flexible and efficient cooperation.
Standnummer
I.22
Halle
Halle 1
---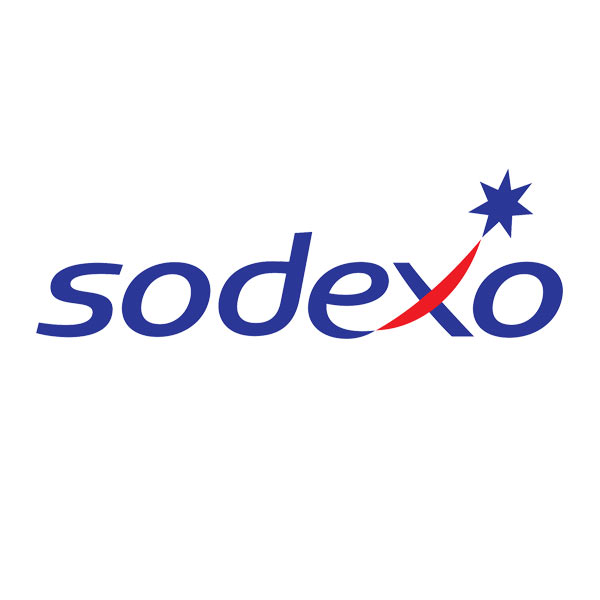 Sodexo Pass GmbH
Lyoner Str. 9, 60528 Frankfurt am Main 0800 0073996
info.de@sodexo.com
https://www.sodexo.de/
Do you want satisfied employees? Then visit us at stand H.13 in hall 1 and discover our sustainable multi benefits for your employees. Want even more benefits: Learn more about innovative HR management with our experts on Tuesday 09.05. from 1:15-1:45 pm.
Standnummer
H.13
Halle
Halle 1
---

SOFT-CONSULT Häge GmbH
Riedheimer Straße 5, D-89129 Langenau 07345 9611-0
sc@soft-consult.net
https://www.soft-consult.net/
Wir beraten den Mittelstand. Für digitale Lösungen mit Mehrwert. Mit einer passenden Personal-Software minimieren Sie Ihren Anteil an aufwendigen Aufgaben wie Lohnabrechnung, Personalbedarfsplanung oder Workforce-Management. Unsere Dienstleistungen: Personalmanagement, Self-Services & Apps, Zeitwirtschaft, Personaleinsatzplanung, Zutrittskontrolle, HR as a Service, Payroll Services. Unsere Partner: P&I LogaHR, ATOSS Workforce Management, dormakaba
Standnummer
E.07
Halle
Halle 1
---

SoftMate GmbH
Hedelfinger Str. 60, 70327 Stuttgart 0711 85977-0
info@softmate.de
https://www.softmate.de/
- Digital processes for HR - Personnel file & applicant management - Integration of all accounting systems e.g. DATEV - PAISY - SAGE -SAP - AI based document processing - Knowledge Management - E-Learning - Control workflows and monitor your processes - Qualification proofs, danger instruction etc. - Over 25 years of DMS experience - over 400 satisfied customers
---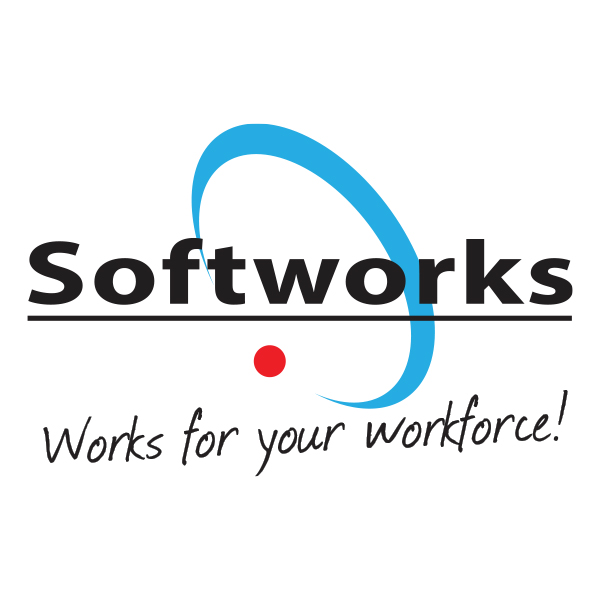 Softworks Workforce Management
111 Main Street, Bray, Co. Wicklow, Irland +49 176 57890915
hello@softworks.com
www.softworks.com
Softworks Workforce Management Software is a secure, easy-to-use cloud-based system for the complete management of employee Time & Attendance, Scheduling, HR, Skills and Regulatory compliance. Softworks enables organizations to drive efficiencies, better ensure compliance with working time legislation and improve reporting – all while promoting a safe and positive working environment for all employees.
Standnummer
B.08
Halle
Halle 1
---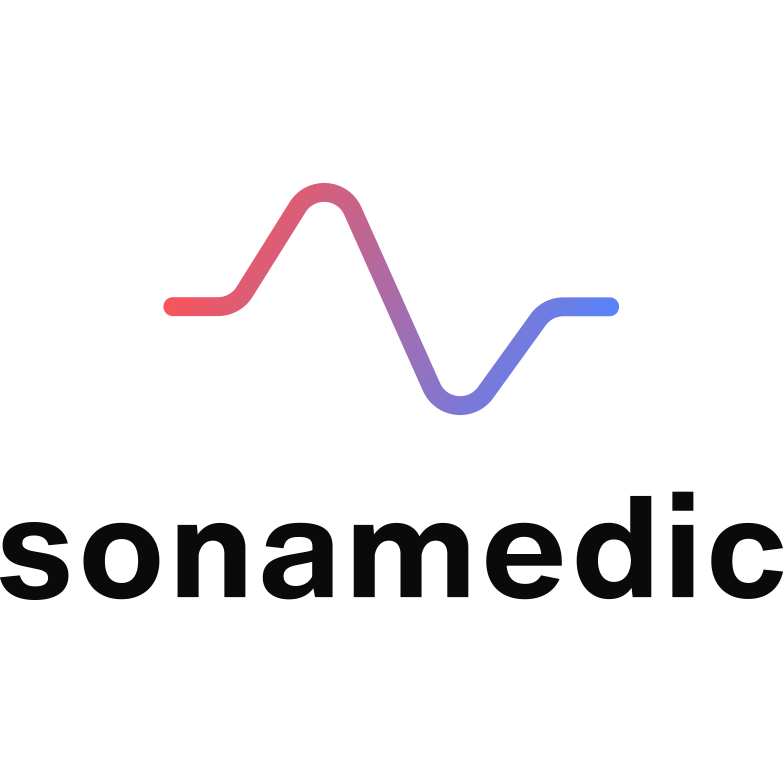 sonamedic GmbH
Pforzheimer Str. 126a, 76275 Ettlingen 07243 200 900
info@sonamedic.de
https://sonamedic.de/
Wellness for your mind. At the sonamedic booth we show you how you and your employees can find more relaxation and focus. The sonamedic Academy is the 12-week corporate course for lasting stress reduction and more focus at work. Exciting online workshops combine valuable health knowledge with meditative audio sessions. Fully digital. Developed by psychologists and audio experts. The award-winning sonamedic app helps with over 100 meditative sound worlds to reduce stress, promote resilience, improve sleep and strengthen concentration. Available in the App Store and on Google Play.
Standnummer
K.20-22
Halle
Halle 1
---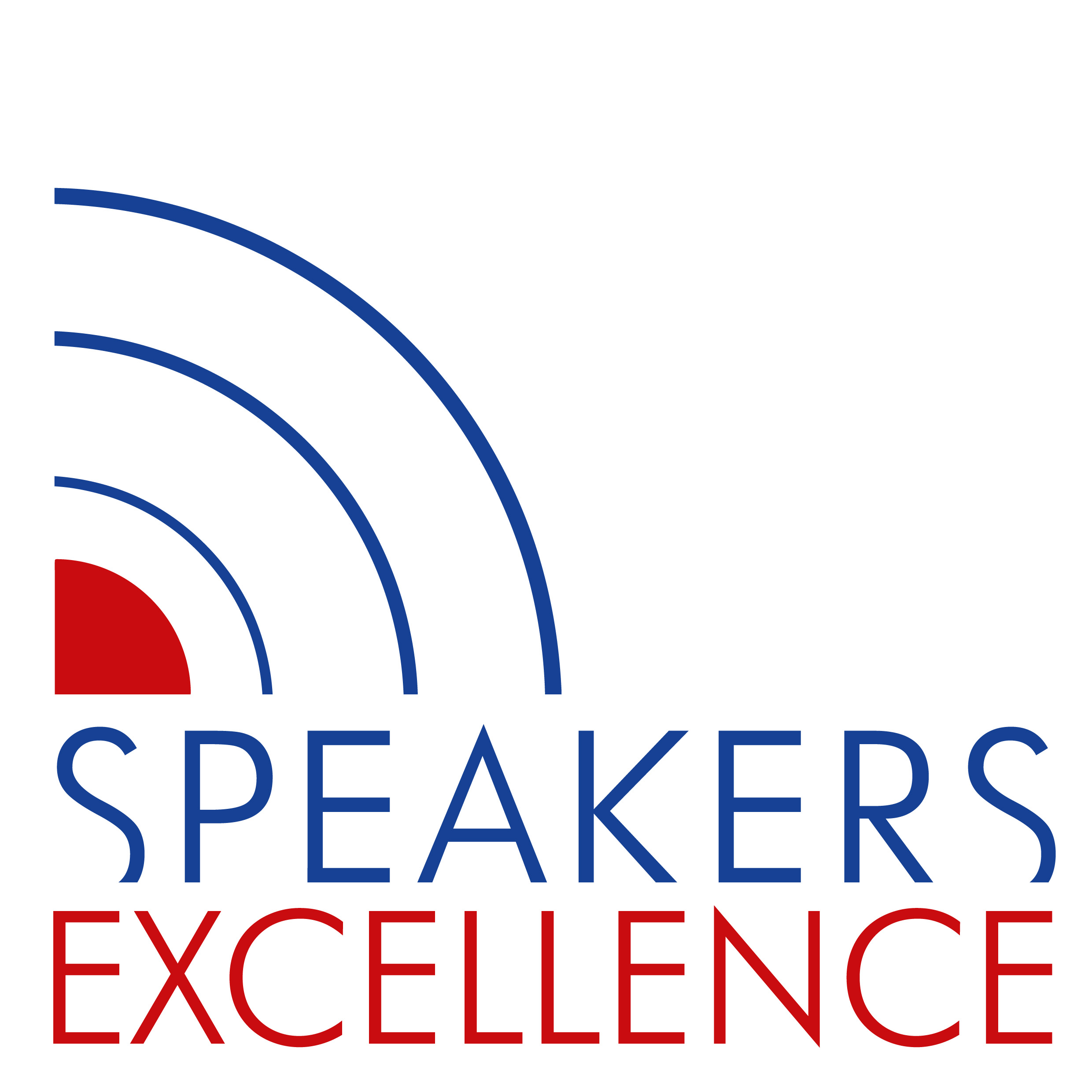 Speakers Excellence Deutschland Holding GmbH
true +491717634235
manuel.feldkoetter@speakers-excellence.de
www.speakers-excellence.de
PHILOSOPHIE DES BILDUNGSNETZWERKES VON SPEAKERS EXCELLENCE Speakers Excellence ist eingebunden in ein spezialisiertes und erfolgsorientiertes Beziehungsnetzwerk des deutschen Bildungsmarktes. ZIELSETZUNG Unsere Zielsetzung ist dabei die Vermittlung von innovativem Wissen, das von Top-Referenten/innen aus den Bereichen Wirtschaft, Politik, Bildung und Sport präsentiert wird. UNTERSTÜTZUNG Speakers Excellence unterstützt Sie mit ausgewählten Top-Referenten, die Ressourcen Ihrer Mitarbeiter zu fördern und somit den erfolgreichen Weg Ihres Unternehmens mitzugestalten.
Standnummer
J.38
Halle
Halle 1
---

Staffery GmbH
Staffery GmbH, Stromstraße 39, 10551 Berlin +49 (0) 30 233 213 555
info@staffery.com
https://www.staffery.com/
Staffery Autopilot - Precise-fit job campaign management 24/7 for Indeed, Joblift, Talent.com & Co Staffery DUO - Automatic intelligent duplication of job ads through a database with thousands of synonyms and locations Staffery Questions - Application and pre-selection processes on Indeed, Joblift, Talent.com & Co. to get matching candidates Staffery Job Optimizer - Automatically analyse jobs for 19 errors, to generate more relevance, reach and applications Staffery Meet2Hire - arrange direct online interviews with candidates
Standnummer
F.23
Halle
Halle 1
---

stazzle
Friedrichstraße 13-15, 57072 Siegen +495218988020
kontakt@stazzle.de
https://stazzle.de/
Your digital home for employee leasing When employee leasing becomes flexible and simple again, stazzle is doing the magic! Our platform simplifies communication between scheduler and hirer. With automatically generated contracts and digital signatures, annoying bureaucracy becomes stazzle-tastic simplicity.
Standnummer
A,32-30
Halle
Halle 1
---
Stryve GmbH
No description available
Standnummer
I,43
Halle
Halle 1
---

Studydrive GmbH
Karl-Marx-Str. 97-99, 12043 Berlin 030 959 996 388
business@studydrive.net
https://business.studydrive.net/
Generation Z talents are found on Studydrive. More than 2 million students are connected in Europe's largest student community, where they support each through their studies and plan their careers. Employers get access to fitting talent and a whole variety of ways to approach them. Whether with ads in the newsfeed, accessible and authentic as a guest on the "career to go" podcast or straight to the point with a job ad in the talent's inbox. Together with the Studydrive team, you'll find just the right approach for your target group.
Standnummer
D.31
Halle
Halle 1
---
T
---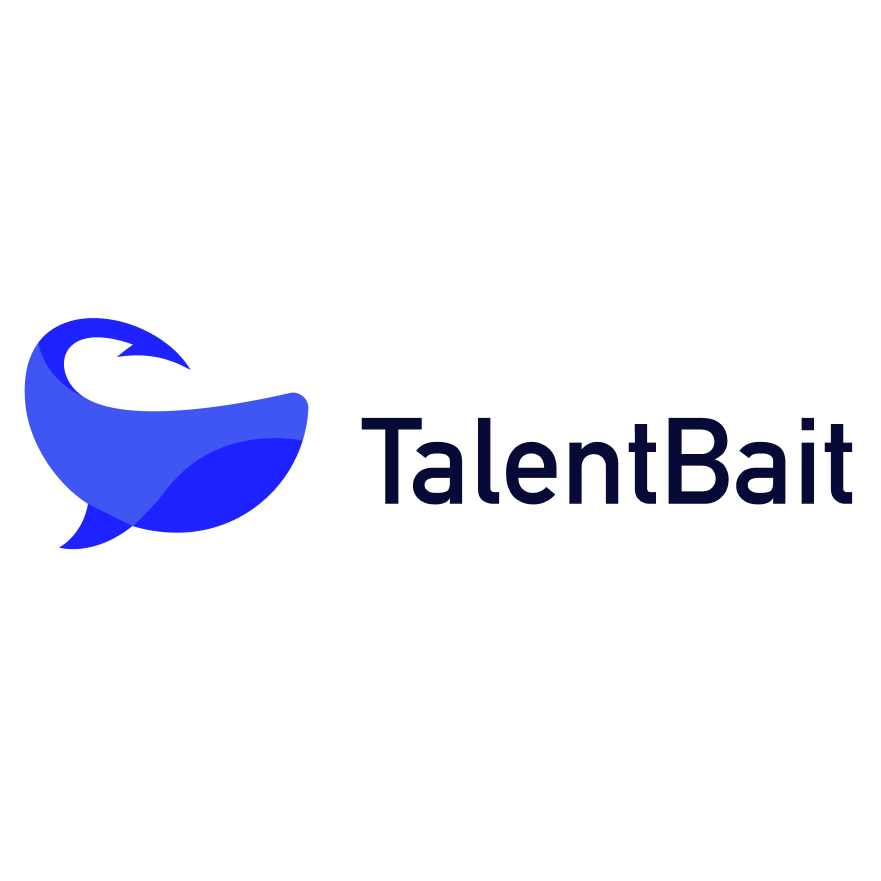 TalentBait GmbH
Hermannstrasse 13, 20095 Hamburg 040228215060
info@talentbait.com
www.talentbait.de
As a social media recruiting service, TalentBait helps small and large companies to find the ideal candidates with targeted online advertising on all social media channels. TalentBait enables ad design, monitors real-time campaign performance and enables a modern, applicant-centric candidate journey via WhatsApp. Since it was founded in 2017, TalentBait has run more than 10,000 social media recruiting campaigns and works successfully with clients such as EDEKA Südwest, Computacenter and the Diakonische Altenhilfe Wuppertal.
Standnummer
D.17
Halle
Halle 1
---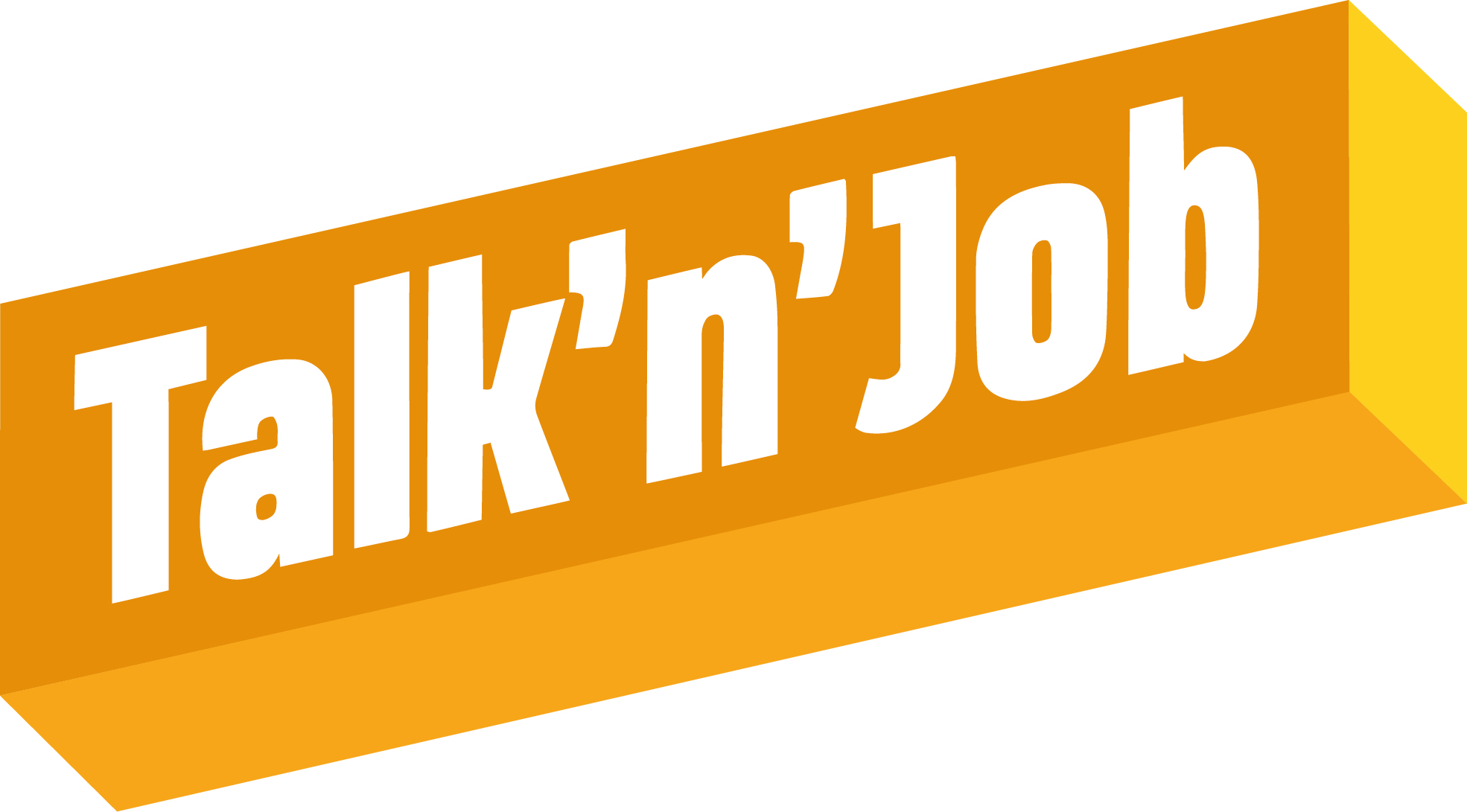 Talk'n'Job by ApplyZ GmbH
Bergheimerstraße 147, 69115 Heidelberg +49 6221 187 85 33
info@talkandjob.de
https://www.talk-n-job.de/de
Talk'n'Job, a voice-guided chat application via mobile phone incl. profiling, is about quick and easy high volume recruiting (blue collar e.g. storage, driver, services) and trainees. The direct benefit of Talk'n'Job is therefore to generate more applicants cost-effectively (up to 40%) and to transfer the structured profile into the internal application process. Clients: e.g. REWE, Würth, Westwing, B.Braun, restaurants
Standnummer
A.32-16
Halle
Halle 1
---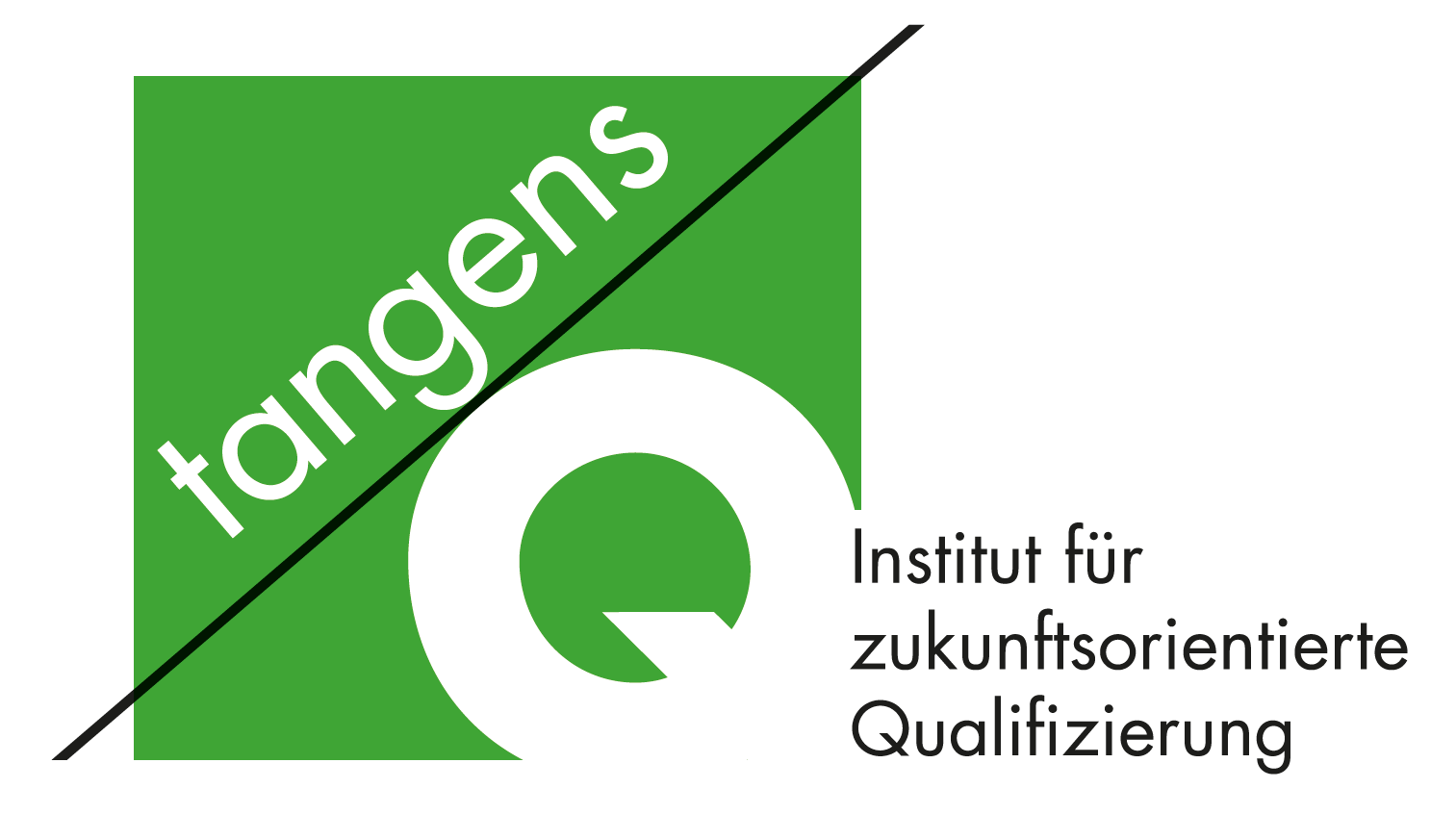 tangensQ GmbH
Barckhausenstr. 20, 21335 Lüneburg 04131 22 38 995
info@tangensQ.de
www.tangensq.de
Präsenz- und Online-Seminare zu den Themen Persönlichkeitsentwicklung, Führung, Management, Kommunikation, Präsentation, Verhandlung und Change Management. Inhouse reicht das Angebot von Organisationsentwicklung, Firmenakademien, Trainings & Workshops bis hin zu Coachings. Wir bieten auch einen Quick-Check für ihr Unternehmen an: Kurzanalyse nach Interviews und Handlungsempfehlungen. Unsere Ausbildungen: Leadership Professional, Coaching-Ausbildung, Zusatzqualifikation für produktionsnahe Führungskräfte. Alle Formate sind persönlichkeitsorientiert.
Standnummer
G.36
Halle
Halle 1
---

Teamfit GmbH
Teamfit GmbH 015785138055
sebastian.brunner@teamfit.eu
www.teamfit.eu
Teamfit is an innovative platform for health and community in companies. With our unique team concept and a well designed range of offers in the areas of sport, nutrition, mental health and sustainability, we are already helping hundreds of thousands of employees to motivate themselves to lead an active and healthy life together in company-wide competitions. The individually customized version of the Teamfit app and a web application in the corporate design offer a wide range of possibilities for designing the content and integrating further BGM offers.
Standnummer
K.20-5
Halle
Halle 1
---

thankscoach
Tempelhofer Ufer 11, 10963 Berlin 01579 2378808
info@thankscoach.io
www.thankscoach.io
thankscoach is the sustainable coaching platform that enables organizations to develop their leaders measurably, effectively and on demand. We support future-oriented organizations as an experienced partner in their personnel development: transparent, scalable and with the highest quality standards. With a holistic approach, employees, talents and managers are further developed in customized coaching journeys consisting of digital 1:1 sessions and learning nuggets in the flow of work - always in line with the corporate strategy.
Standnummer
A.32-28
Halle
Halle 1
---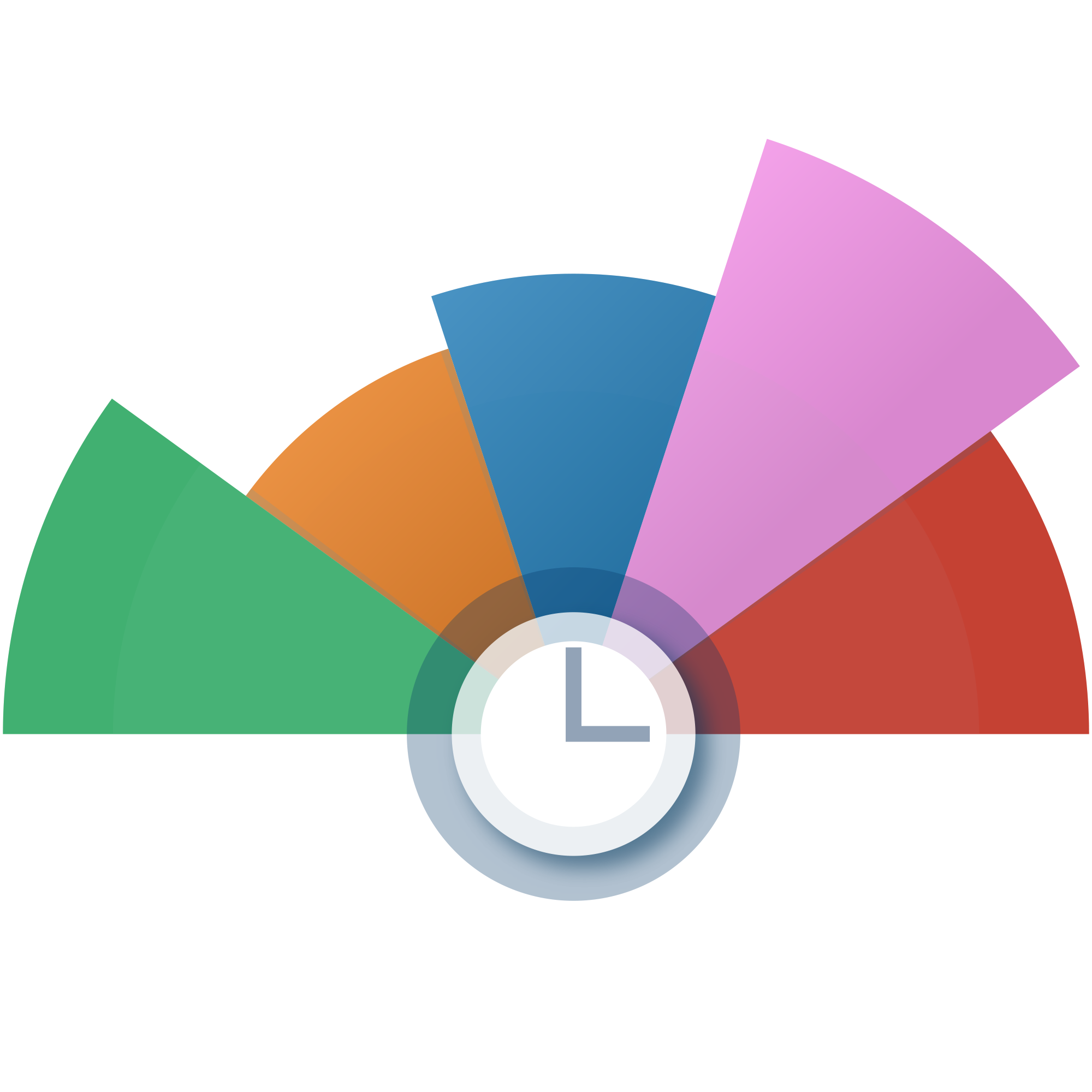 TimeTracking - H&L Solutions GmbH
Am Ziegelfeld 28, 51399 Burscheid +49 2174 - 30710-0
marco.kersting@hl-solutions.de
https://timetracking-online.com/
TimeTracking online is a cloud-based and 100% mobile software solution for working time recording, absence management and performance recording including billing. Integrated shift planning completes the range of the overall solution. With TimeTracking, the digitization of time recording is finally becoming a reality. H&L Solutions GmbH develops innovative and forward-looking software solutions. These are extremely practice-oriented, not overloaded and easy to use. In case of requirements or problems, personal support is available at any time
Standnummer
H.19
Halle
Halle 1
---

tisoware Gesellschaft für Zeitwirtschaft mbH
Ludwig-Erhard-Straße 52, 72760 Reutlingen +49 7121 9665-0
vertrieb@tisoware.com
https://www.tisoware.com
tisoware bietet seit 35 Jahren professionelle Lösungen und Systeme zur digitalen Zeiterfassung, Personaleinsatzplanung, Zutrittskontrolle und Manufacturing Execution System (MES) on premise oder in der tisoware.CLOUD an. Wir unterstützen Sie auf Ihrem Weg zur digitalen Transformation, damit Sie Ihre Prozesse im Personalwesen, der Gebäudesicherheit sowie der Fertigung und Produktion für Ihren Unternehmenserfolg optimieren können.
Standnummer
E.06
Halle
Halle 1
---
Topfit GmbH
Wernerwerkstraße 4, 93049 Regensburg 0941/6464470
info@topfit.gmbh
https://topfit.website/
Bündeln Sie Ihre BGM-Maßnahmen auf einer modernen, digitalen Plattform und machen Sie Ihr Angebot überall und zu jeder Zeit zugänglich. Unkompliziert, flexibel und individuell –schaffen Sie ein Betriebliches Gesundheitsmanagement am Puls der Zeit.
Standnummer
I.26
Halle
Halle 1
---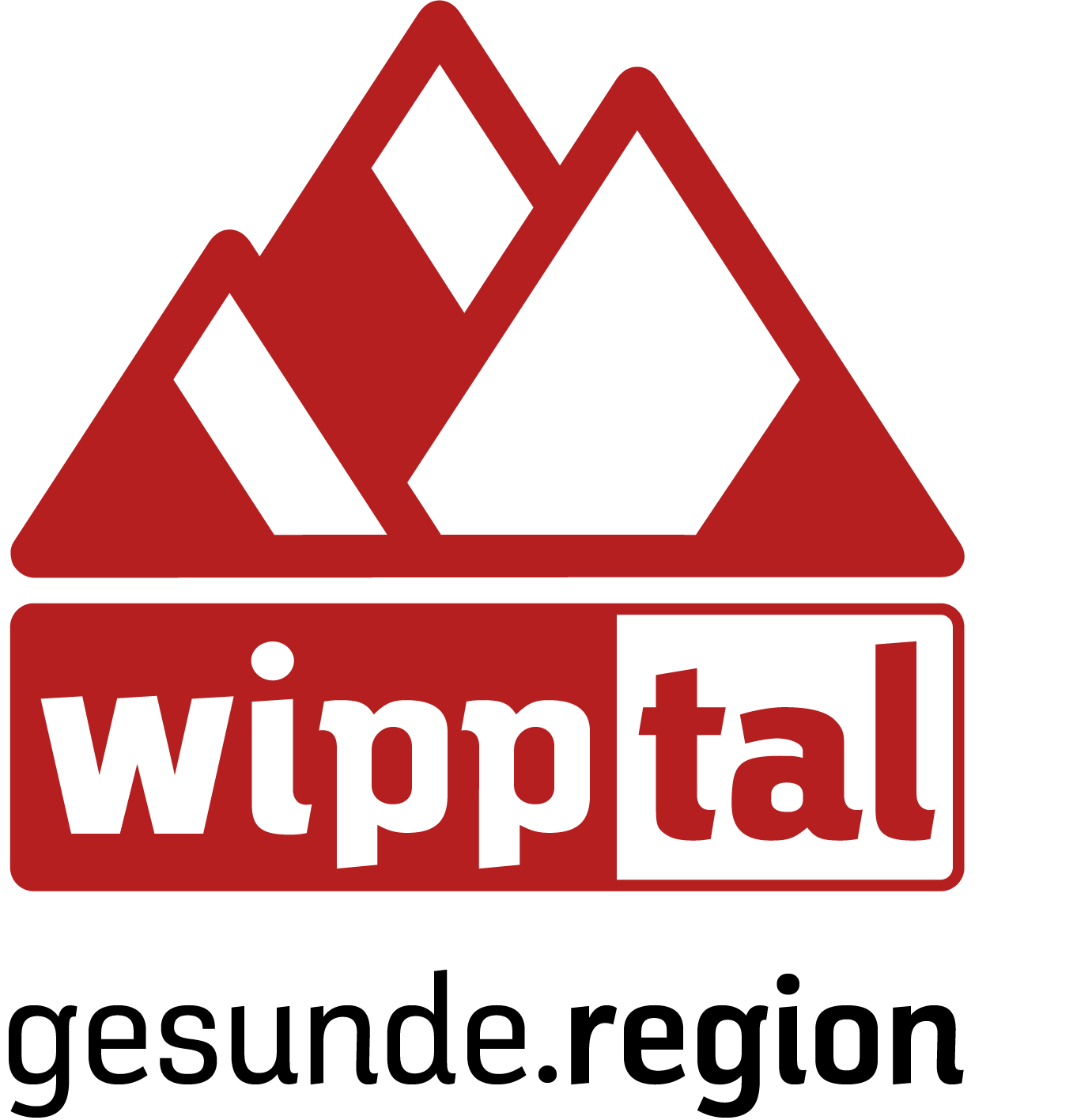 Tourismusverband Wipptal in Tirol
1 Rathaus +491633966210
p.hanrieder@wipptal.at
www.gesundheitswandern.at
Im wunderschönen Tiroler Wipptal führen wir seit vielen Jahren unsere zertifizierten Gesundheitswanderungen in den herrlichen Bergtälern unserer Region durch. Qualifiziert betreut von den einheimischen Gesundheitswanderführern verbringen die Gäste 5 bis 7 Tage in unseren Partnerhotels. Alle Maßnahmen entsprechen dem Präventionsleitfaden und werden von den gesetzlichen Krankenkassen mit bis zu 160 Euro bezuschusst. Sowohl in der Primärprävention, als auch für Unternehmen im Rahmen der betrieblichen Gesundheitsförderung besteht die Möglichkeit die Angebote zu nutzen.
Standnummer
K.20-19
Halle
Halle 1
---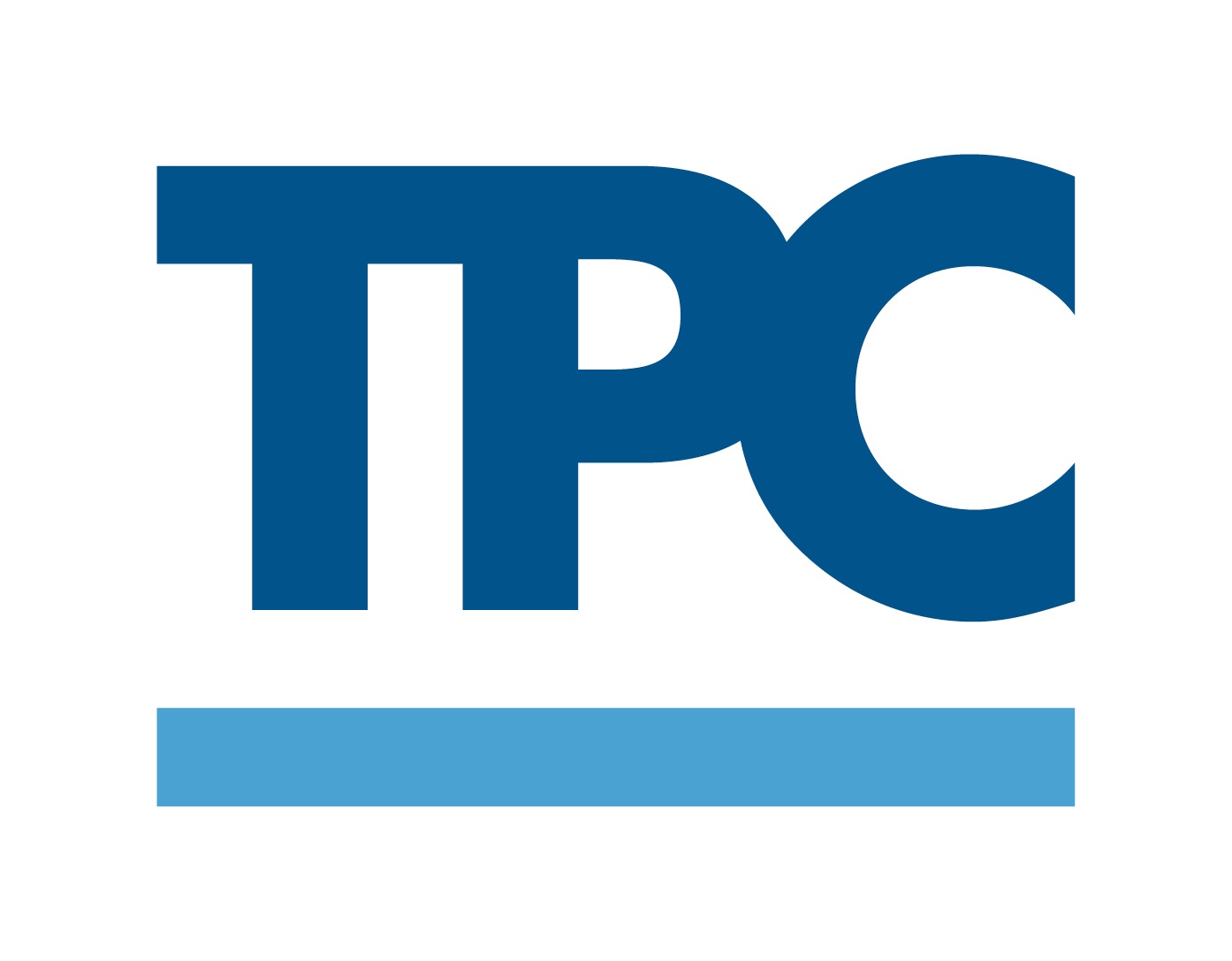 TPC - betriebliche Benefits
Ernst- Abbe- Straße 15, 07743 Jena Jan Bunk
jan.bunk@mlp.de
https://www.tpc-vorsorge.de
We empower employers to become more attractive. That is our mission. Through innovative networking in all matters relating to benefits such as company pension schemes, demographics and health to benefits in kind, special added values are created. TPC is the leading German independent consultant for employers. Nationwide and internationally. Company benefits from a single source, customised to the needs of your company.
Standnummer
A.32-20
Halle
Halle 1
---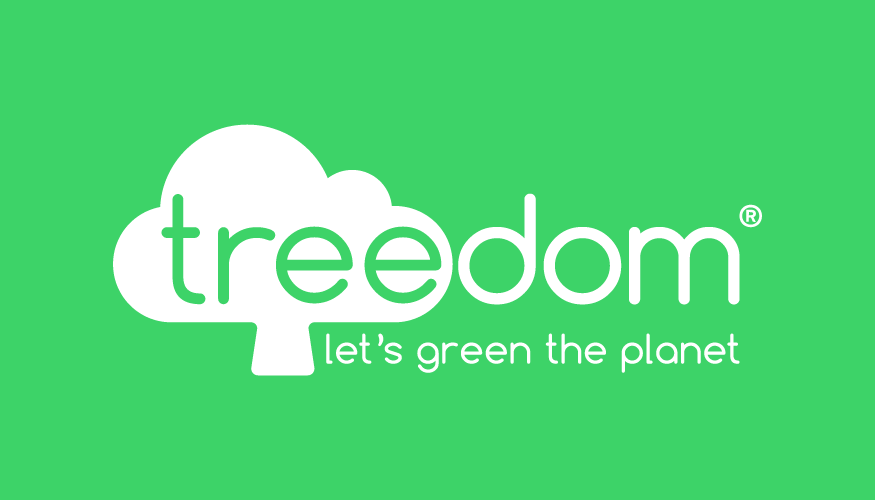 Treedom Deutschland GmbH
c/o Impact Hub, Gotzinger Str. 8, 81371 München +49 (0) 892 351 33 65
info@treedom.net
https://www.treedom.net/de/
Treedom is the first platform in the world that allows you to plant a tree from a distance and follow the story of the project online. All trees are planted directly by local farmers, bringing environmental, social and financial benefits to their communities. In 2014, Treedom became a certified B Corporation, part of the global network of companies that stand out for high environmental and social performance. Every tree on Treedom is geolocated, photographed and has its own online page on treedom.net. The trees can be kept or virtually gifted to others.
Standnummer
D.37
Halle
Halle 1
---

triangility GmbH
triangility GmbH | Am Alten Gaswerk 13 | 86156 Augsburg 0151-22375978
mpohl@triangility.com
www.triangility.com
Customized Training & Learning Journey for Leadership Development | Future Design Lab | Organization Development ----- Here's an overview on our programs for your Leadership Development: New Leadership Masterclass - Data Driven Leadership - Sustainability Leadership - Hybrid Leadership - Virtual Reality for Leaders - Scouting Emerging Technologies - Kickstart Business Transformation - Service Innovation Workshops - Customized Learning Journeys - Classroom, Online and Hybrid --- And new: Talent Development Learning Journey - Developing talents into a leadership role
Standnummer
F.24
Halle
Halle 1
---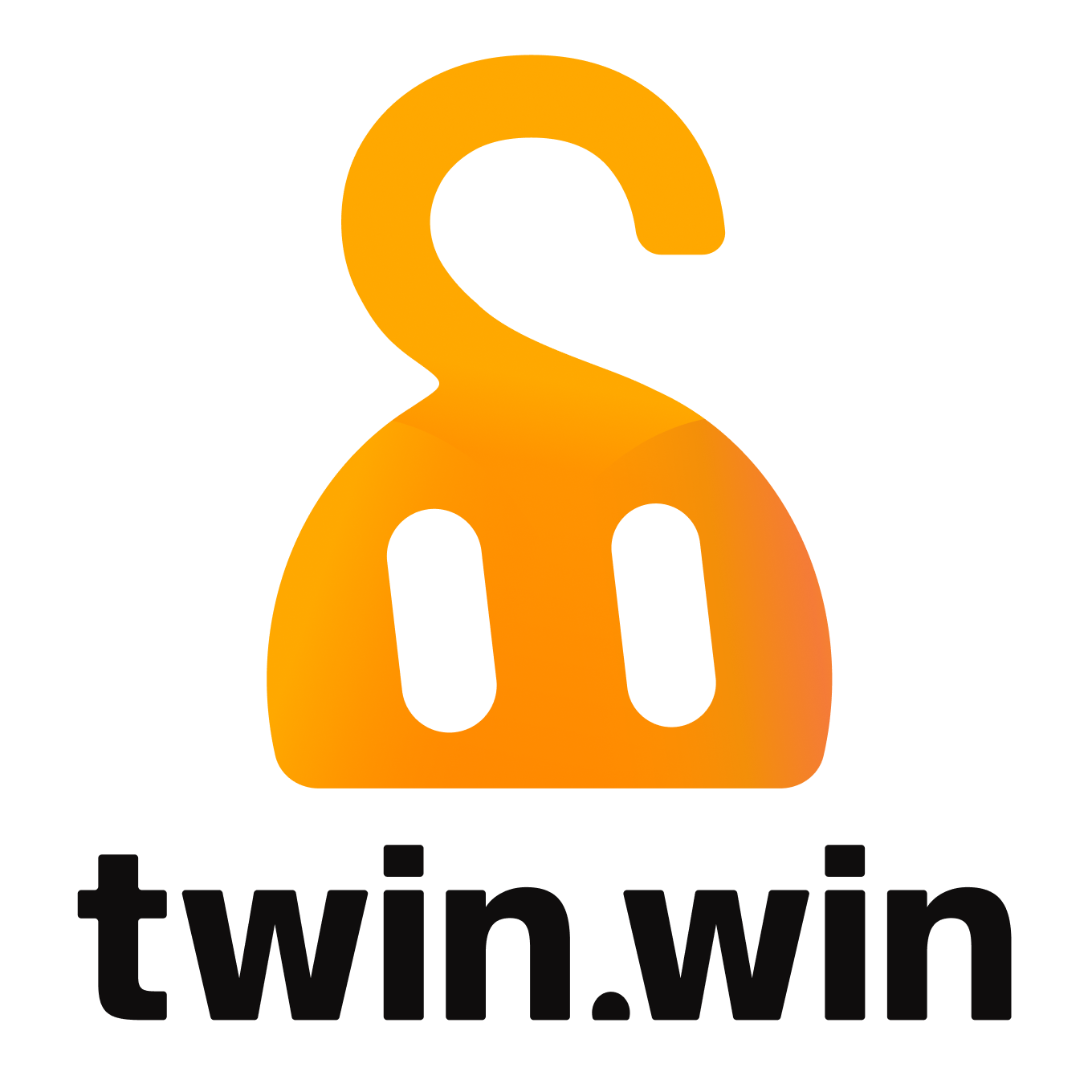 twinwin: Nie wieder Arbeitsrechts-Stress
Boddinstr. 24a, 12053 Berlin +49 30 20003425-0
info@twin.win
www.twin.win
With twinwin, German employment law finally becomes crystal clear. Our digital modules are tailored precisely to the needs of People & Culture work and deliver pragmatic solutions: Fast, reliably and at a fraction of the usual costs. Question & Answer helps you with all your daily questions. For high-risk issues, such as false self-employment or employee separation, our Robo-Expertise is at hand. And with our intuitive templates, your HR documents are always legally sound and compliant. Starting at 95 €, one month of our support usually costs less than one single call with your lawyer.
Standnummer
A.32-31
Halle
Halle 1
---
U
---

ubiMaster
ubiLearning Solutions GmbH, Birkenstr. 4, 82065 Baierbrunn 0176 878 969 68
laura.moldenhauer@ubimaster.de
https://ubimaster.de/fuer-unternehmen
Relieve employees & attract skilled workers! ubiMaster helps companies to relieve their employees and improve the compatibility between work and family. In addition, our innovative employee benefit strengthens your attractiveness as an employer as well as the company's social impact. Find out now how you can increase your sustainable employee engagement, reduce days of incapacity to work, and lower your recruitment costs.
Standnummer
A.32-39
Halle
Halle 1
---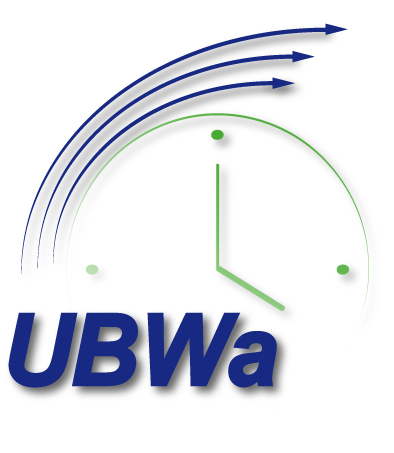 UBWa GmbH
Kapellenweg 15, D-86949 Windach +498806 9229 100
office@ubwa.de
https://www.ubwa.de
Wir bieten folgende branchenunabhängig Software-Lösungen an: Personal-Zeit-Wirtschaft, Zeiterfassung, Zutrittskontrolle, Urlaubsplanung, Dienstplanung mit Automatischer Planung, Rufbereitschaft, Bereitschaft, Tätigkeitsplanung mit definierbaren Regeln für das Gesundheitswesen, Mitarbeiter-Self-Service Workflow, Lohnanbindungen an viele Lohnhersteller, Kostenstellen-Wechsel, Personal-Informations-System, Betriebsärztliche Untersuchungen, Auswertungen, APP für Mitarbeiter-Self-Service u.v.m.
Standnummer
E.07
Halle
Halle 1
---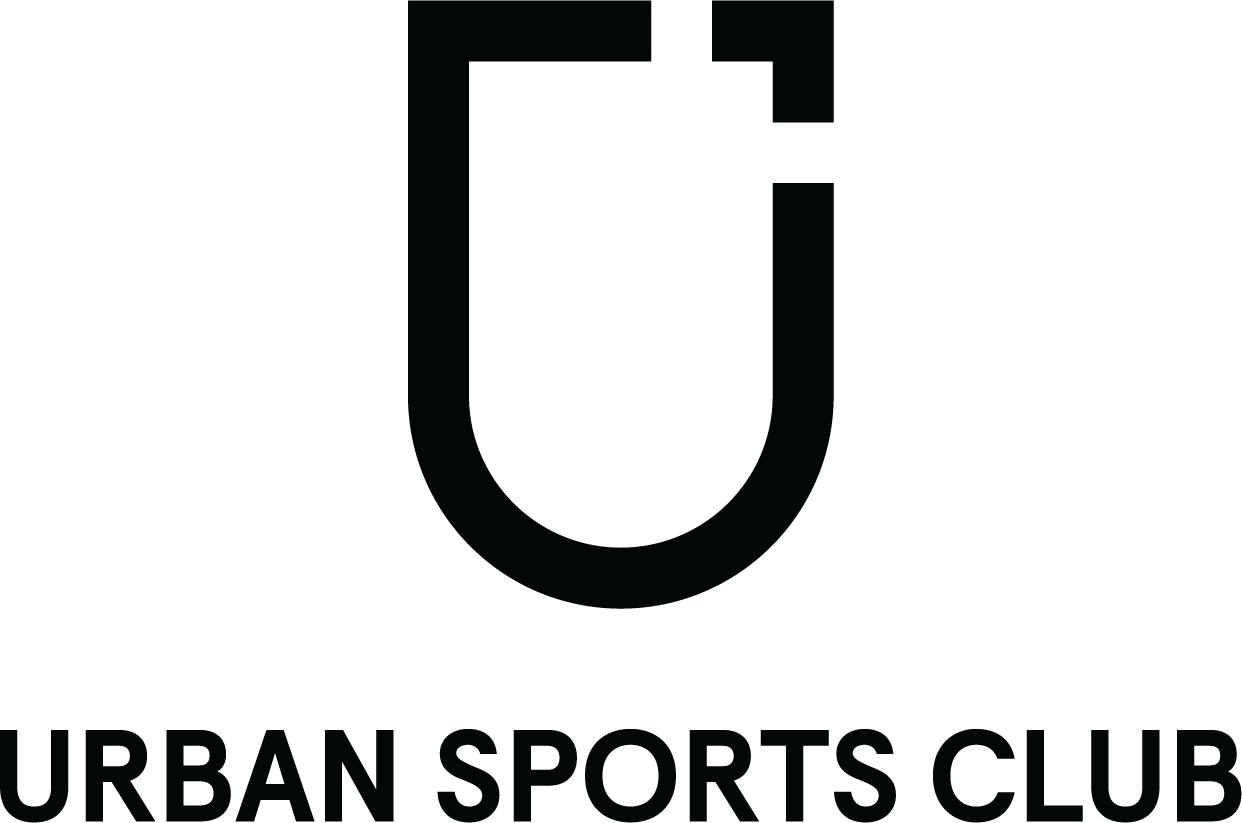 Urban Sports Club
Michaelkirchstraße 20, 10179 Berlin -
sales@urbansportsclub.com
https://corporate.urbansportsclub.com/
Urban Sports Club, Europe's leading platform for sports and wellness, offers companies of all types and sizes access to customized corporate fitness offerings. From fitness, yoga, swimming and climbing to team sports and wellness offerings - employees can use it to put together their own individual training plan from over 50 sports and more than 10,000 partners across Europe. Corporate fitness as a corporate benefit supports the physical and mental health of employees and helps teams to become more committed and involved.
Standnummer
I.16
Halle
Halle 1
---
V
---

Value
Mainstraße 5 95444 Bayreuth 0921 530305 80
info@liotec.org
https://valueapp.de/
Great culture is good business. Value is an employee engagement platform for sustainable corporate development in HR. Find out how the software can support your company on the path to future-proof and sustainable development. Using a digital point system, corporate culture and goals of companies are connected to employees, activities are communicated transparently and employees can be specifically motivated and sustainably engaged with attractive employee benefits.
Standnummer
F.14
Halle
Halle 1
---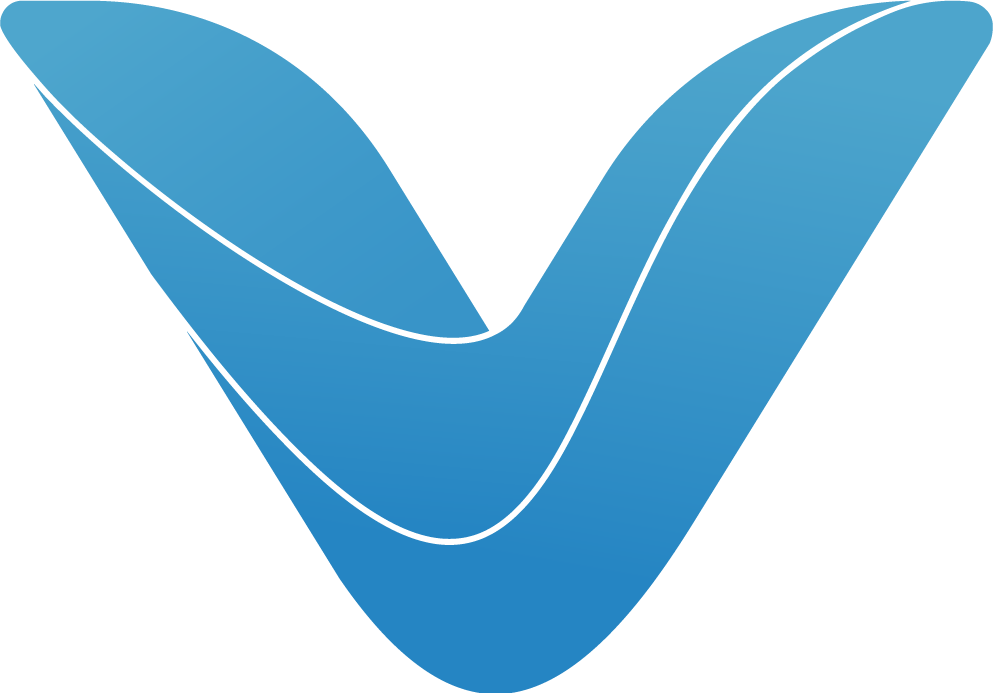 viind
Dettelbachergasse 9, D-97070 Würzburg 0931 73040399
info@viind.com
https://www.viind.com
Recruiting with WhatsApp & Co.! The goal of viind is to create fast and attractive communication channels between applicants and companies. With viind you can reach your candidates exactly where they are every day anyway: WhatsApp, Facebook, Instagram, and much more. Candidates can apply to you conveniently via WhatsApp & Co. - fast, easy and GDPR-compliant! Come to our booth for a personal live demonstration!
Standnummer
F.06
Halle
Halle 1
---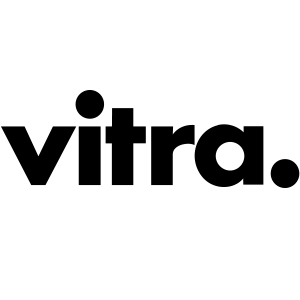 Vitra GmbH
Charles-Eames-Strasse 2, D-79576 Weil am Rhein +49 7621 70 20
stephanie.schenk@vitra.com
www.vitra.com
At Vitra, we believe that environments shape our thoughts and feelings, whether we are at home, at work or on the go. We work every day to better our surroundings through the power of design. A family business in its third generation, Vitra follows an environmental, cultural and commercial mission. The Vitra Campus and the Vitra Design Museum with its exhibitions, design archives and a comprehensive furniture collection inspire visitors and employees alike. They further the understanding of design and architecture's role in defining the future we live in.
Standnummer
H.26
Halle
Halle 1
---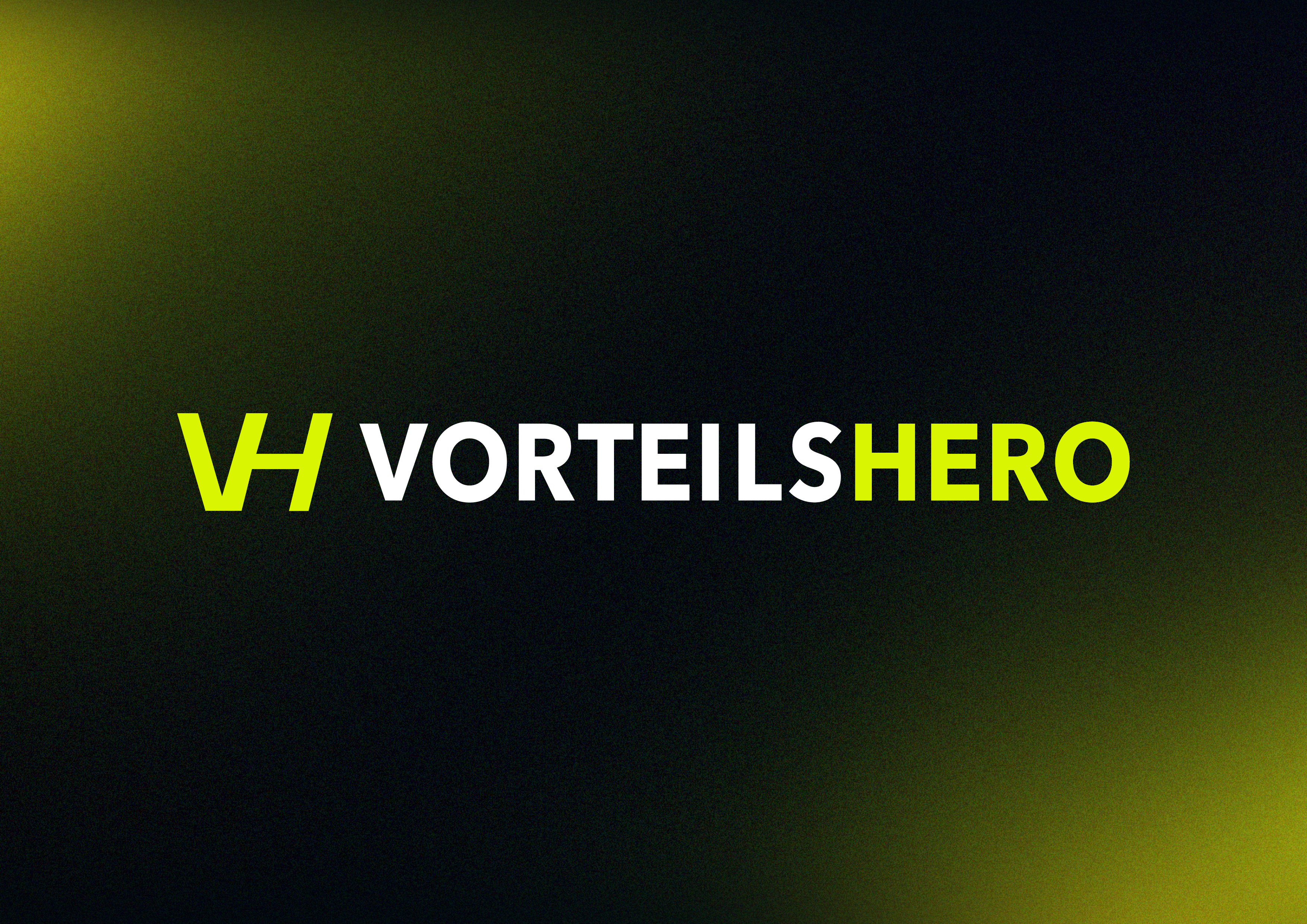 Vorteilshero
Heinrich-Hertz-Str. 3, 59423 Unna 02303 94233 60
kontakt@vorteilshero.de
https://vorteilshero.de/account/register
"Vorteilshero" Employee loyalty made easy! In our employee store, your employees can purchase hardware and bikes at low prices via deferred compensation. With "Vorteilshero" you offer your employees a benefit in the area of bike leasing, mobile hardware, tariffs, accessories and consumer electronics. The effort for you as a company is minimal and it is cost neutral. Our Vorteilshero store is the ideal way to increase employee loyalty. Visit us at our booth F35 and learn more!
Standnummer
F.35
Halle
Halle 1
---
W
---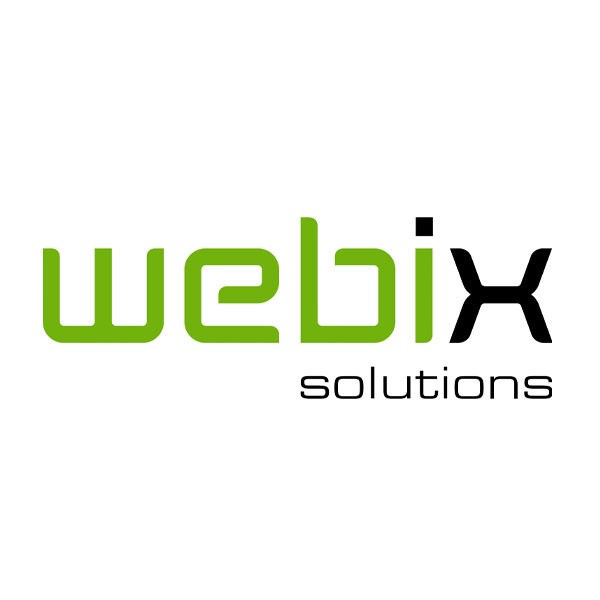 webix solutions GmbH
Zuckerfabrik 14, 70376 Stuttgart 0711/89217-0
info@webix.de
www.webix.de
Digitales Bewerbermanagement und Digitale Personalakte - ELO ECM Suite
---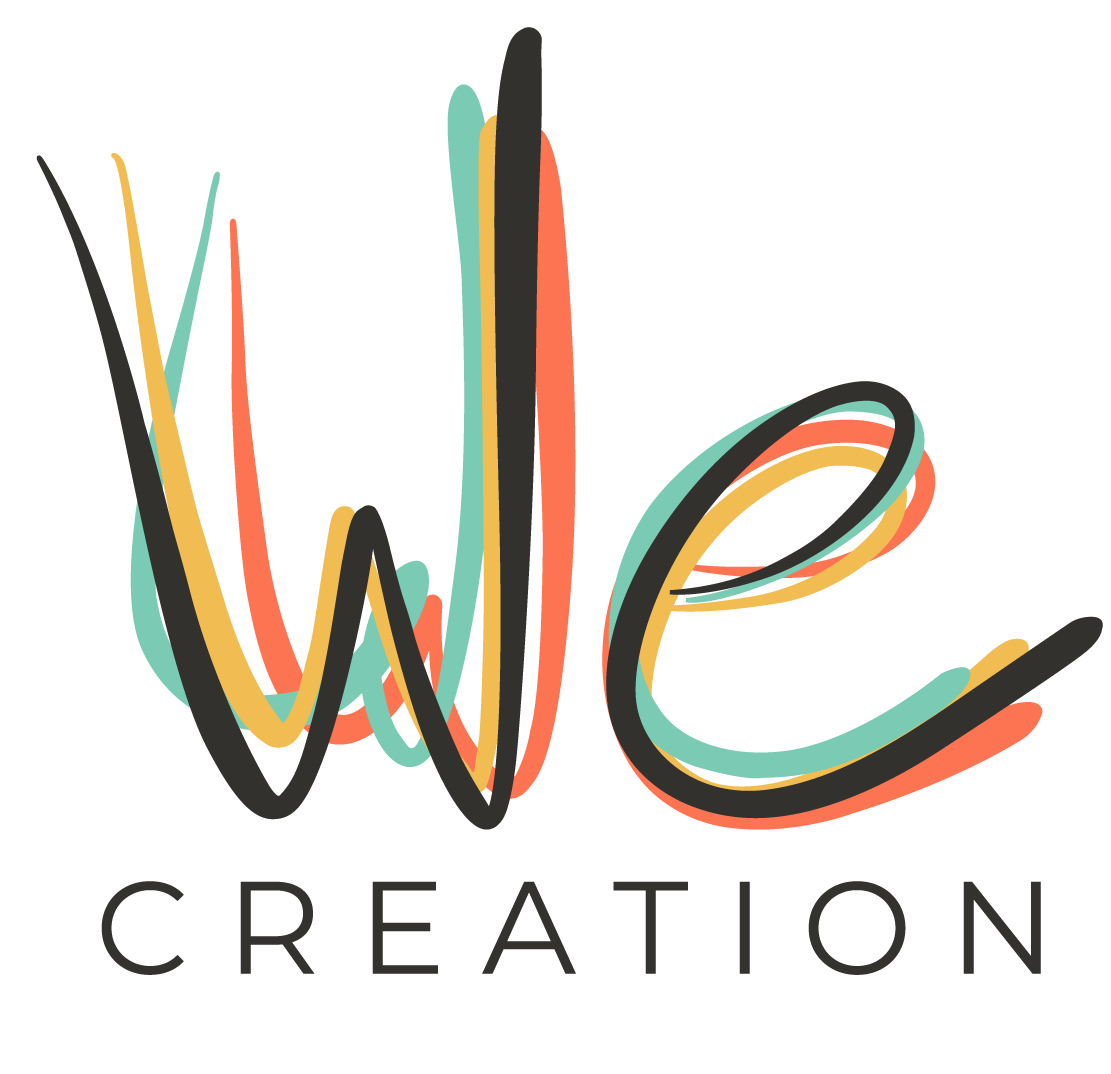 Wecreation GmbH - Transformation und Kompetenzentwicklung
Erkelenzdamm 59-61, Portal 3A, 10999 Berlin 0176 322 51 51 8
mail@wecreation.de
https://wecreation.de/startseite
We are Wecreation, passionate enthusiasts and designers of people-centered organizations and the working world of tomorrow. We help you to challenge the status quo and empower you to create the paths for a new working world from within. Consulting means to create dependencies, whereas empowerment means to unfold the potentials of your own employees and to make them useful for the organization. Together with you, we want to make your organization future-ready - human, sustainable, practice-oriented.
Standnummer
A.32-38
Halle
Halle 1
---

widecare GmbH
Breitwiesenstraße 19 071125249040
benedikt.mazharul@widecare.de
www.widecare.de
widecare steht für eine persönliche sowie ganzheitliche Gesundheitsvorsorge mit Weitblick. Wir entwickeln bedarfsgerechte Konzepte zur allgemeinen Gesundheitsförderung von Mitarbeitenden Unternehmen. well-workers.de ist eine von uns speziell entwickelte Gesundheitsplattform und eine moderne digitale Lösung in der Betrieblichen Gesundheitsförderung. Sie bietet zielgerichtete Unterstützung in den Schwerpunktthemen Schlaf, Stress oder Schmerz. Die Plattform ist individuell konfigurierbar und wird auf die Bedürfnisse Ihrer Mitarbeiter*Innen abgestimmt.
Standnummer
K.39
Halle
Halle 1
---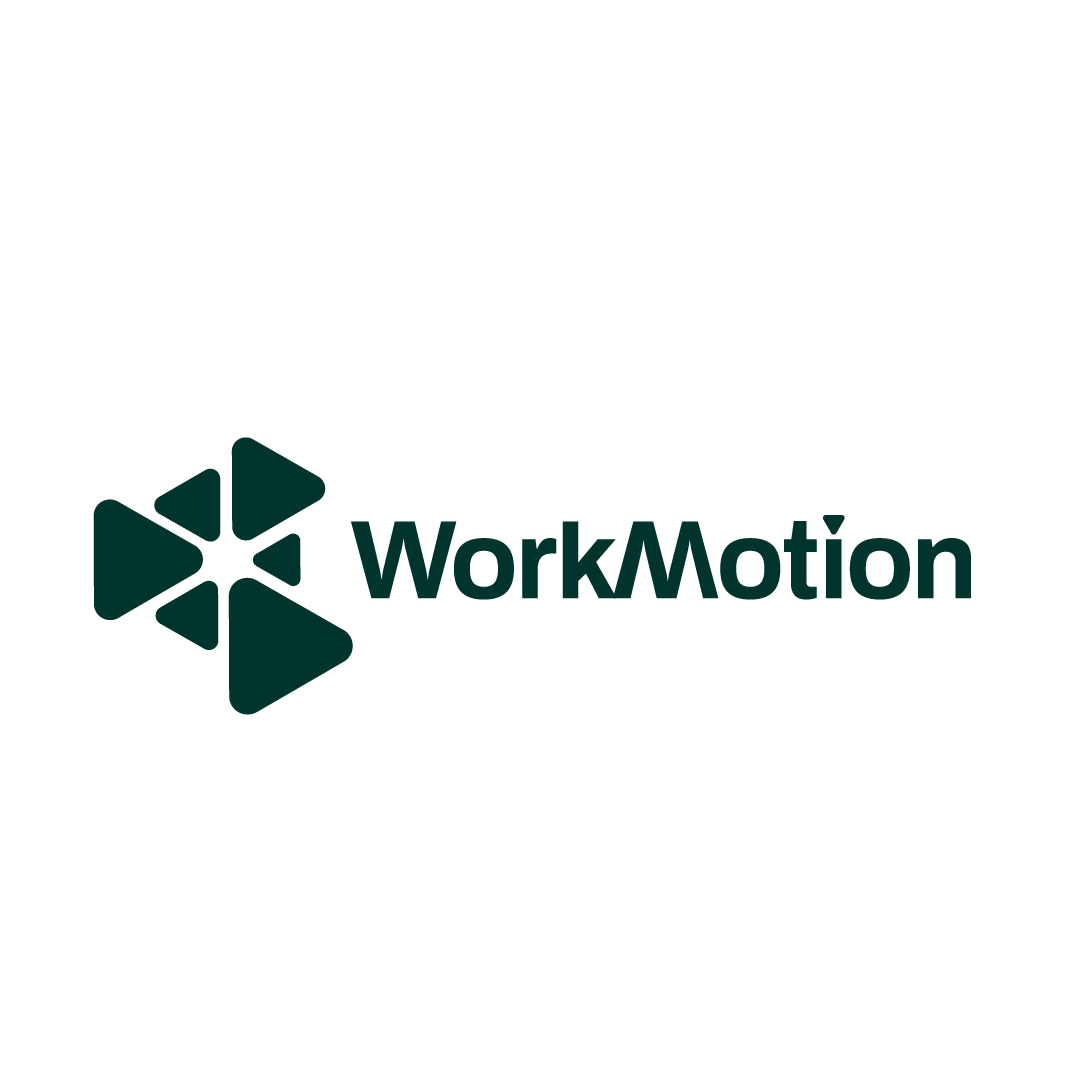 WorkMotion
Richard-Ermisch-Str. 7, 10247 Berlin, Germany 0034605064174
hello@workmotion.com
https://workmotion.com/
At WorkMotion, our goal is to enable companies to hire skilled talent without the barriers of borders. We believe great talent exists everywhere—and companies should be able to build global, resilient teams without worrying about legal hassles and tax concerns. Our main product offerings are: WorkGlobal Hire in 160+ countries through our Employer of Record (EOR) solution. WorkDirect Grow your presence in Europe and beyond.
Standnummer
A.32-2
Halle
Halle 1
---
Workwise GmbH
No description available
Standnummer
-
Halle
Halle 1
---

WÜRTH | BIKE LEASE
Gutenbergstraße 1, 73054 Eislingen/Fils +49 7161 95136-95
bikeleasing@wuerth-leasing.de
https://www.wuerth-leasing.de/loesungen/mitarbeiter-incentives
WÜRTH | BIKE LEASE is your trustworthy corporate bike partner from the WÜRTH Group! We offer you a comprehensive bike insurance package and a simple and completely digital application processing. Your employees benefit from top conditions and a large network of local and brand-independent specialist partners.
Standnummer
J.05
Halle
Halle 1
---
X
---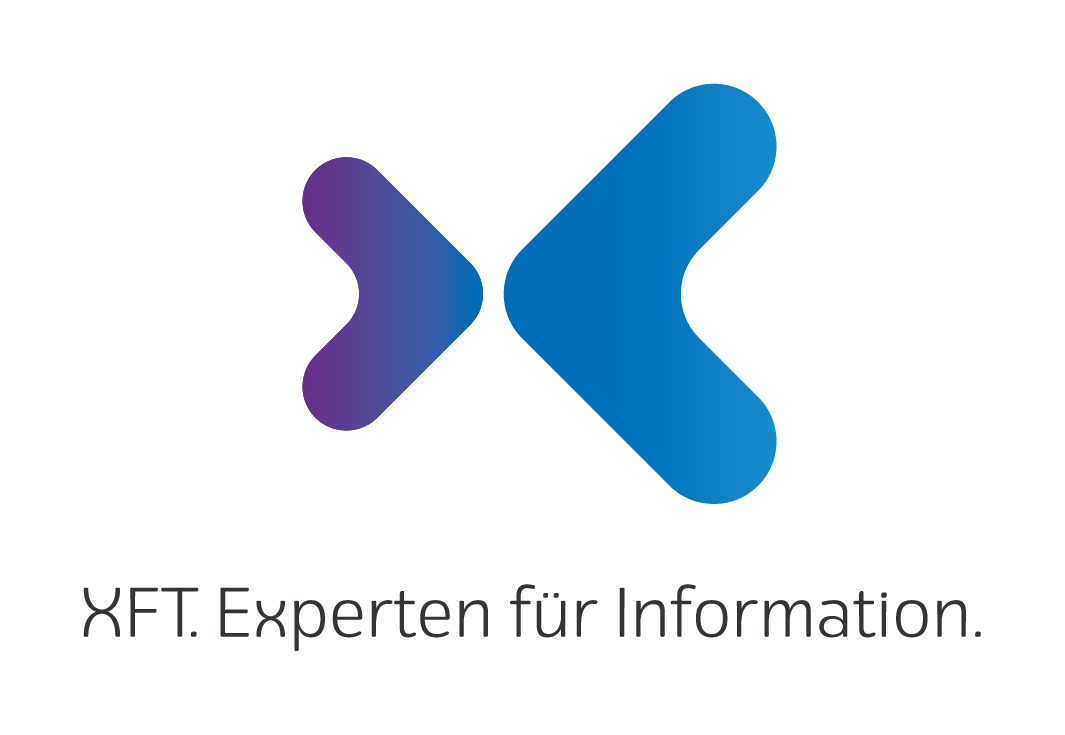 XFT GmbH
Altrottstr. 31, 69190 Walldorf +49 6227 54 555 0
vertrieb@xft.com
www.xft.com
Digitization of personnel processes in SAP - The Employee Cycle from A to Z: Finally, you have all the documents, information, and processes for personnel management in one place – whether you use SAP ERP HCM or already use SAP S/4HANA or SAP SuccessFactors: with XFT Products for Human Resources you can digitize your personnel files, control all HR processes consistently and create employee references and HR documents faster and more easily in your familiar working environment in Microsoft Word. Want to find out more? Please visit us in booth C.10!
Standnummer
C.10
Halle
Halle 1
---
Y
---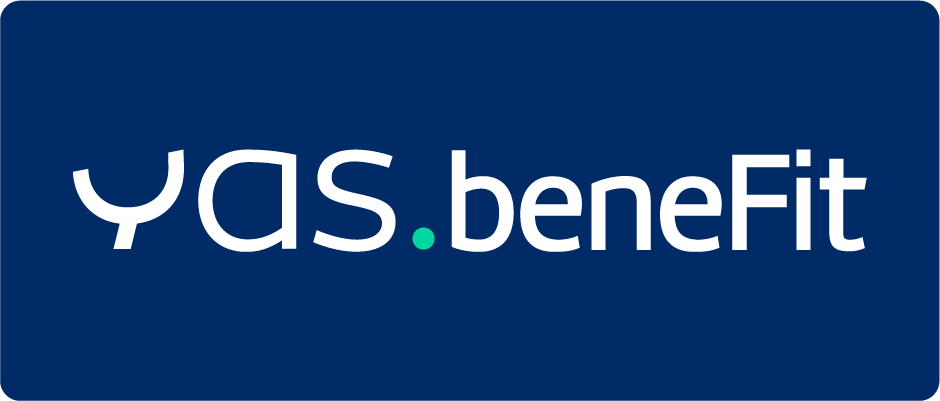 YAS.beneFit
Dircksenstraße 40 +49 (0)30 55 28 06 97
partnerships@yas.life
https://yas.life/yas-benefit/
Gesunde Team-Benefits, die begeistern. Mit YAS.beneFit motivieren Sie Ihre Mitarbeitenden zu einem gesünderen Lebensstil durch die einzigartige Kombination einer digitalen bKV, einem Mental Health-Angebot und einem Lifestylebudget in einer App, mit passenden Zusatzleistungen für alle Berufe und Lebenslagen. Eine Rechnung für alle Benefits, eine Lösung für alle Mitarbeiter*innen.
Standnummer
A.32-18
Halle
Halle 1
---
Z
---

Zoho
Trinkausstr. 7, 40213 Dusseldorf +49 (0) 9231 668 2480
hr-sales@zohocorp.com
zoho.com/peopleplus
Your Life's Work, Powered by Our Life's Work Unique and powerful suite of software to run your entire business, brought to you by a company with the long term vision to transform the way you work. 27 Years | 50+Products | 80+ Million users Zoho People Plus With Deliver exceptional digital HR experiences to your employees while managing the entire employee life cycle on a single integrated platform. From building great teams to empowering them and keeping them engaged, we've got it all covered.
Standnummer
C.08
Halle
Halle 1
---

Zucchetti Germany GmbH
Saarwiesenstr. 5, D-66333 Völklingen +49 6898 5662 0
infode@zucchetti.com
https://hr-zucchetti.de/
With more than 8,000 people, a distribution network exceeding 2,000 partners worldwide and more than 700,000 customers, Zucchetti is one of the most important companies in the global IT sector. From HR, POS, ERP, asset management, e-commerce to apps and more: we deliver innovative solutions to empower your digitalization journey. Join the #HumanRevolution with Zucchetti HR! One platform for all your company's HR activities. Because a company is an eco-system where people are at the center of every process and integrating them is the key to success.
Standnummer
F.11
Halle
Halle 1
---