// EXHIBITORS 2022
3
---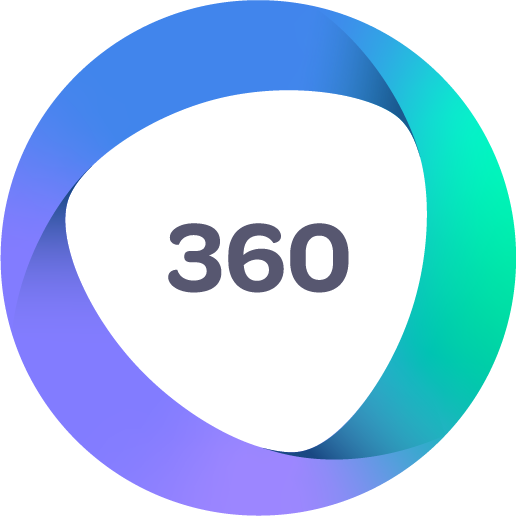 360Learning
Stephanienstraße 94, 76133 Karlsruhe -
contact@360learning.com
https://360learning.com/de/
360Learning is the Learning Management System for collaborative learning. We enable companies to upskill from within by turning their experts into champions for employee, customer, and partner growth.
Standnummer
G.36
Halle
Halle 4.1
---
7
---

7Mind
Neue Schön­hau­ser Str. 19, D-10178 Berlin 0176-24263542
vivien@7mind.de
https://www.7mind.de/unternehmen
With mindfulness to business success: 7Mind is proven to boost your team's mental health. With an app for better sleep, less stress and more mindfulness at work.
Standnummer
D.58-4
Halle
Halle 4.2
---
8
---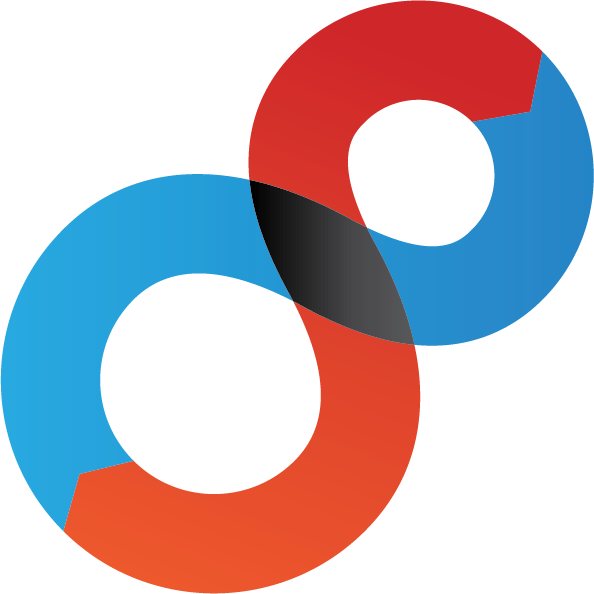 8vance
Kazernestraat 15a, Venlo +31 778080140
info@8vance.com
www.8vance.com
8vance - next Generation KI Matching auf Basis von Fähigkeiten und Kompetenzen Innovationen und Tools für einen Arbeitnehmermarkt #New Work #Reskilling #Upskilling #GAP Analyse #Digital twinning #Workforce Agility #Internal Mobility #Talent Pool(s) #Skill enrichment #Transparenz #personal Labour Market #personal development
Standnummer
D.15
Halle
Halle 4.2
---
A
---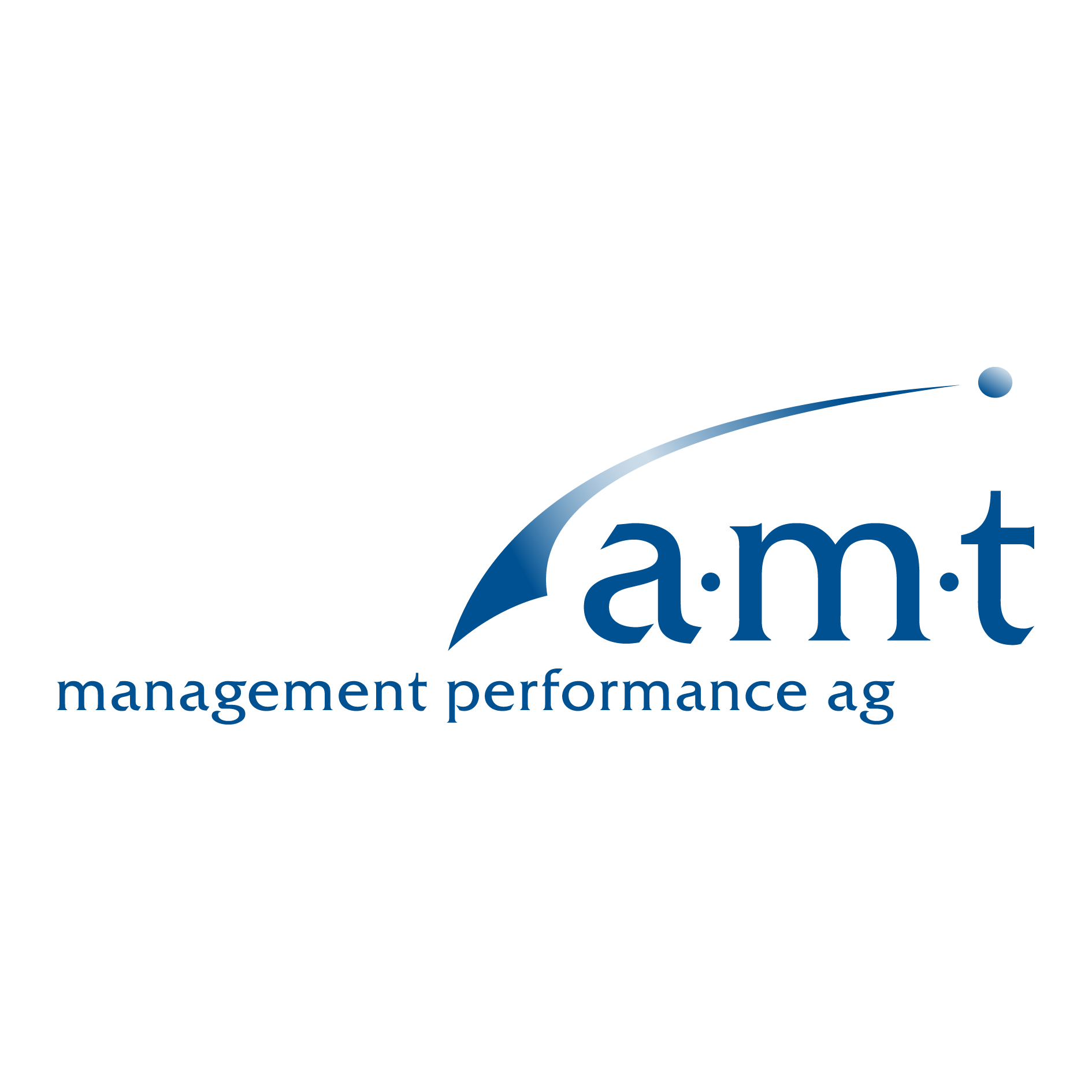 A-M-T Management Performance AG
In der Heimeke 26, D-42477 Radevormwald +49 2195 926900
performance@a-m-t.de
https://erfolg-kompakt.de/
A-M-T your Partner for Personality - use our Attractive Management Techniques! A-M-T Management Performance AG is master trainer and user of MBTI®, 16PF®, FIRO-B®; Value Profile® for leadership, sales and team development. A-M-T is your interdisciplinary facilitator and coach training HR specialist to become BUSINESSPARTNER H®. A-M-T is your partner for leadership and talent programs in German and English. All with the aim of creating benefits and performance for each individual and for companies.
Standnummer
LTA - H.61-8
Halle
Halle 4.1
---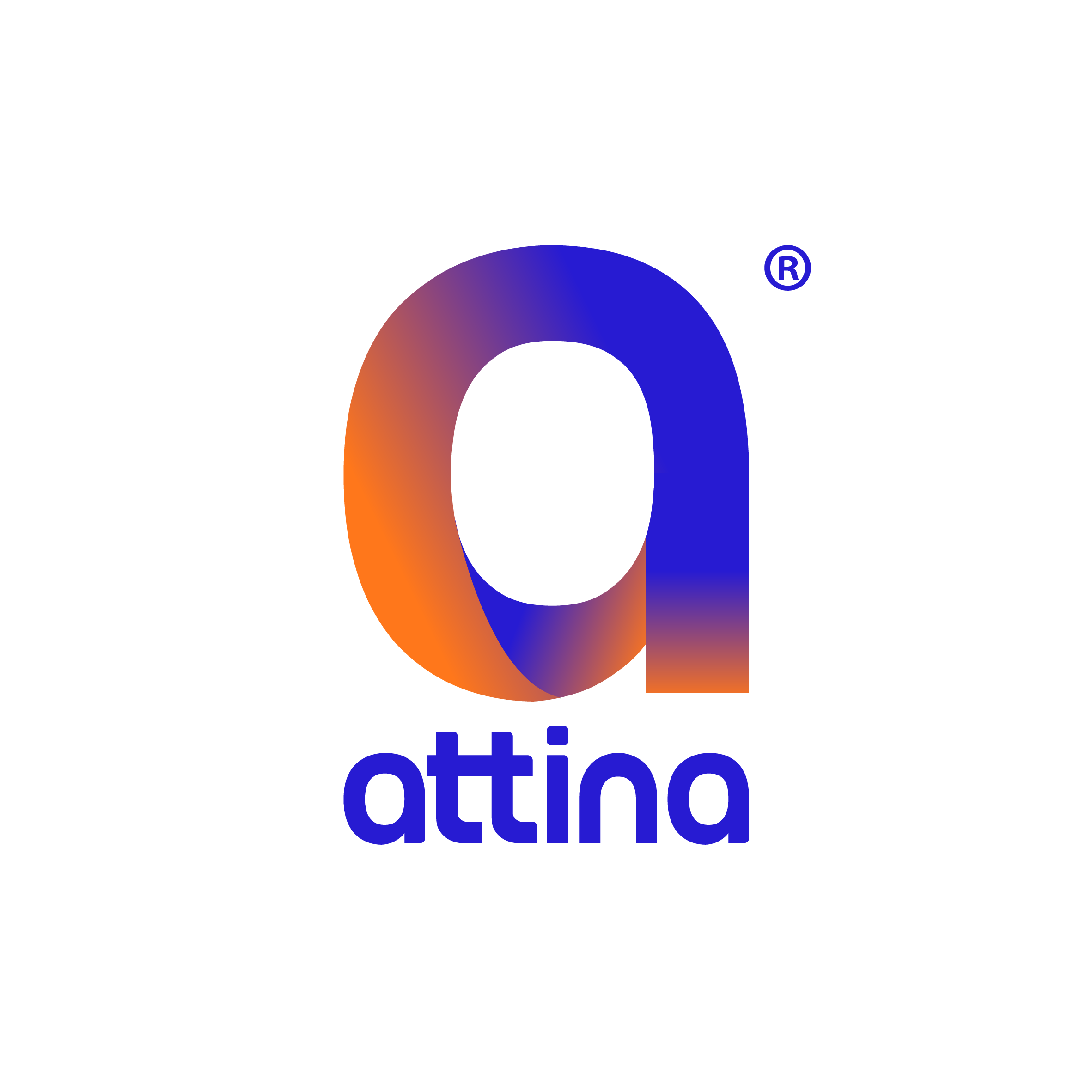 ABC GmbH Software für Personaldienstleister
Lise-Meitner-Str., 3 028229762930
l.beier@abc-software.biz
https://www.attina.de/
Am Puls der Zeitarbeit:attina die innovative Softwarelösung für Personaldienstleister ➜ die typischen Arbeitsabläufe sind integriert und anpassbar ➜ Integration von Zeitarbeitstarifen (BAP, IGZ) ➜ digitale Dienstplanung speziell für Pflegedienste ➜ Für Event & Gastronomie Spezialmodule zur Personaleinsatzplanung, Dokumentation, Entlohnung und Rechnungsstellung ➜ Disponenten- und Mitarbeiter-Apps ➜ digitale Zeiterfassung ➜ Digitale Unterschrift ➜ Bewerberpage, Karl-Kundenanfrage // HiddenCandidates - das wertebasierte Kandidatenportal f. Führungskräfte u. Familienunternehmen
Standnummer
E.21
Halle
Halle 4.2
---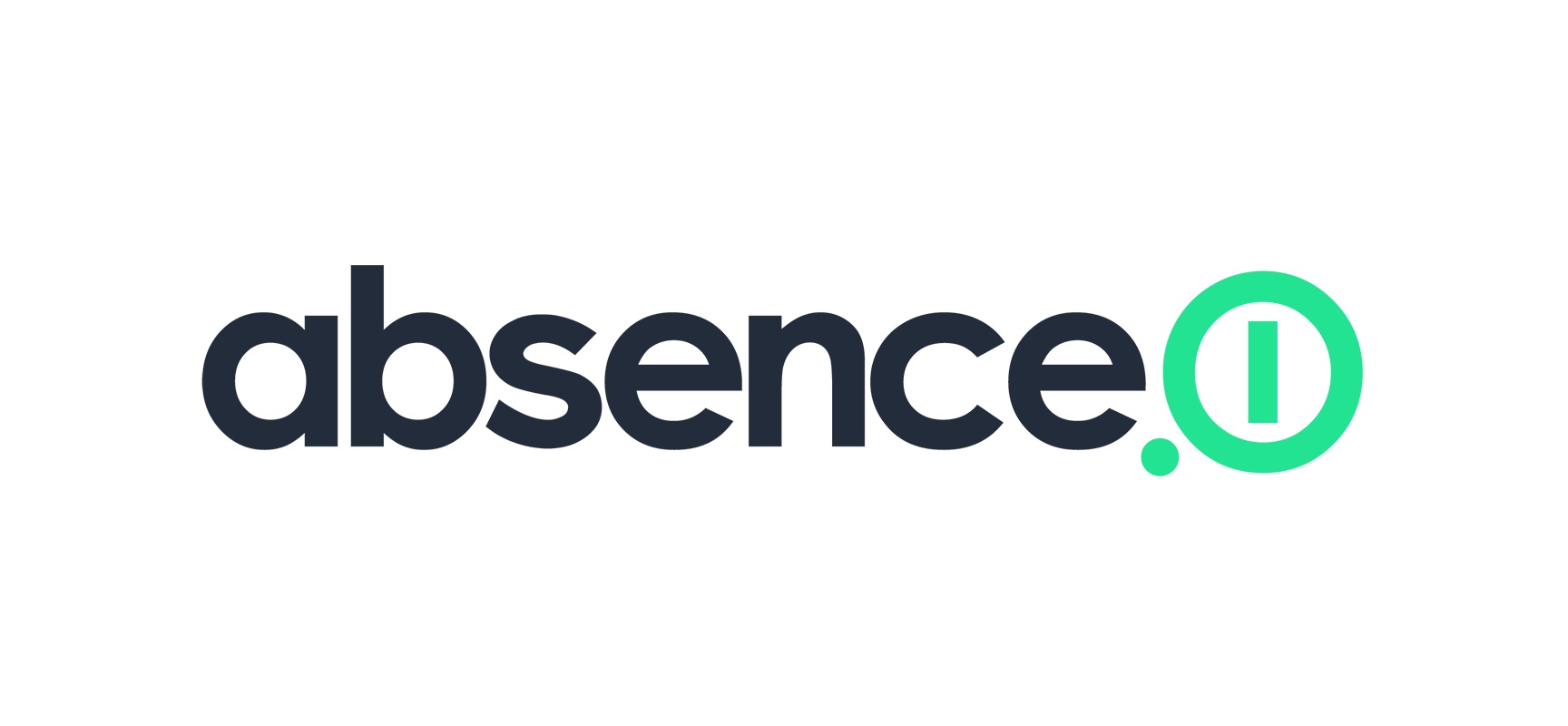 absence.io GmbH
Ridlerstraße 31, 80339 München +49 (0)89 143 777477
hello@absence.io
www.absence.io
Our intuitive solution automates complicated HR processes and enables efficiency and transparency - anywhere, anytime. Reliable vacation and absence management, central administration of all employee data, flexible time tracking via browser, app and terminal app - incl. reporting functions. With our integrations, we unify the employee journey from application to onboarding to planning the first vacation. We want to roll out the red carpet for all employees; both in small and large teams.
Standnummer
I.10
Halle
Halle 4.1
---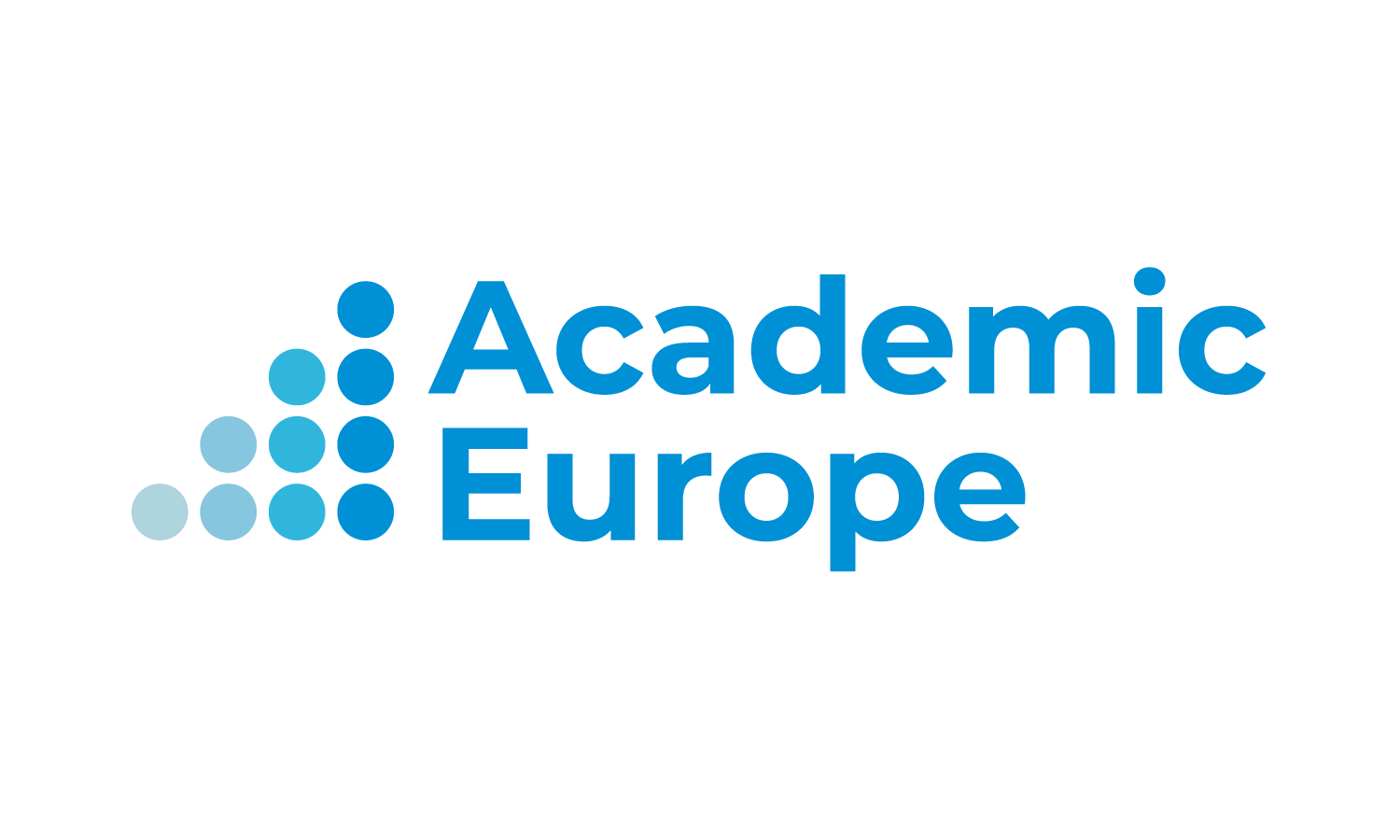 Academic Europe
Svärdvägen 21, 182 33 Danderyd/ Stockholm +46 8 613 7691
contact@academiceurope.com
https://www.academiceurope.com
With over 1.9 million unique visitors, Academic Europe is the leading European career network for academics, researchers and scientists and offers Universities and institutions have the opportunity to use the large network to find candidates.
Standnummer
I.06
Halle
Halle 4.1
---

ACCURAT Personaldienstleistungen
Zepernicker Chaussee 7, 16321 Bernau 0308471560
kontakt@accurat.eu
https://www.accurat.eu
Die Umsetzung von individuellen Kundenwünschen unter Einhaltung der hohen ACCURAT Qualitätsstandards, der respektvolle, partnerschaftliche und zuver­lässige Umgang mit unseren Kunden und Mitarbeiter:innen sowie Motivation und Leistungsstärke sind die Grundlage unserer täglichen Arbeit. Dabei bestimmt der Anspruch nach einer passgenauen Lösung für Kunden und Kandidat:innen unser Handeln. Garantiert wird dies durch das Know-how und das Engagement unserer Mitarbeiter:innen, die jeden Tag unter Beweis stellen, dass der Mensch für sie im Mittelpunkt steht.
Standnummer
K.17
Halle
Halle 4.1
---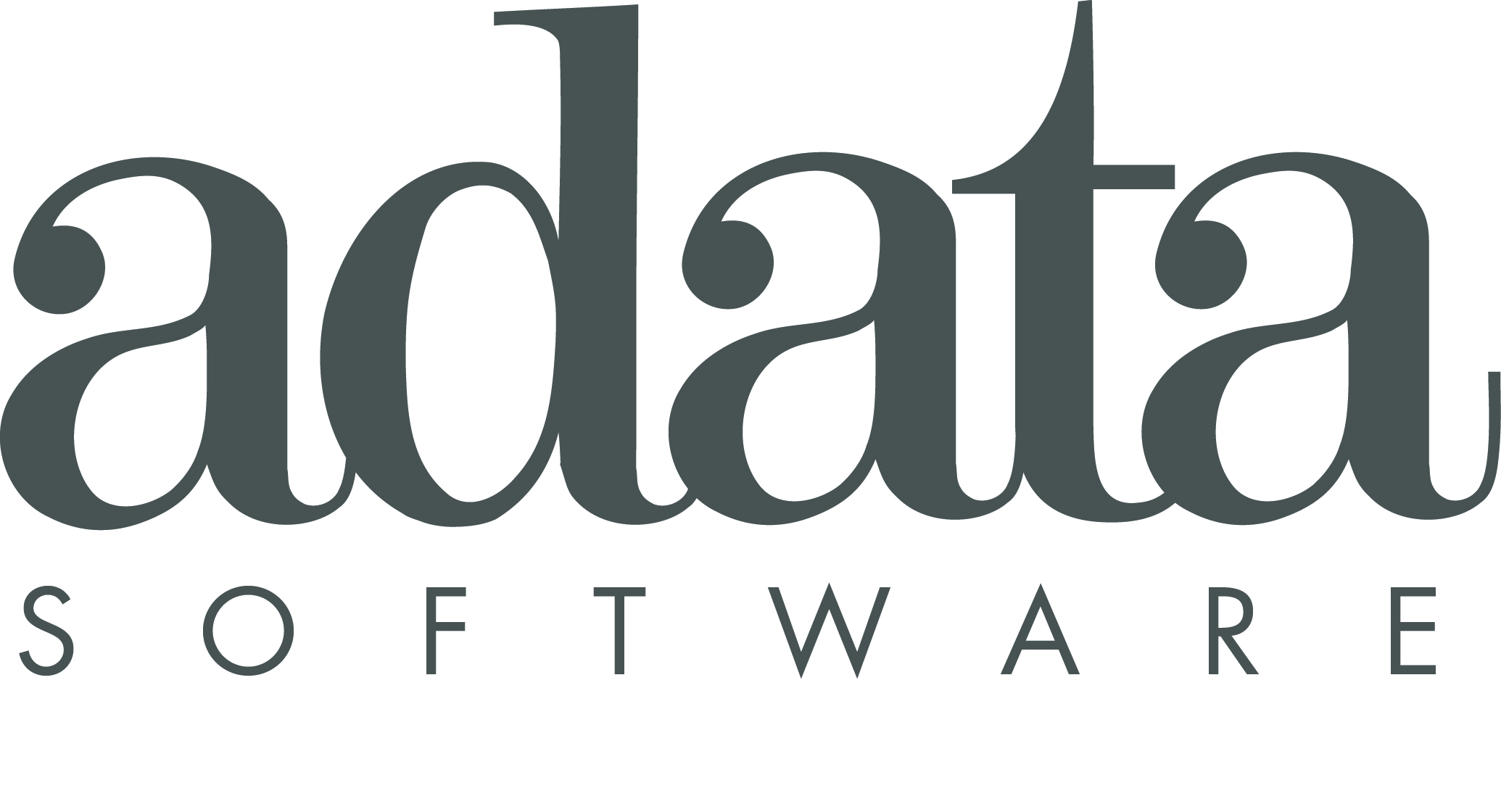 adata Softare GmbH
Windmühlenstr. 15 04231-804203
vertrieb@adata.de
www.adata.de
Die adata Software Gmbh bietet Ihnen Softwarelösungen aus einer Hand. Erhalten Sie alles, was Sie für Ihr Personalwesen brauchen aus einer Hand – modular und flexibel auf Ihre Bedürfnisse abgestimmt. Beschäftigen Sie sich nicht damit, technische Probleme zu lösen, sondern konzentrieren Sie sich auf Ihr Tagesgeschäft. Wir machen Ihnen das Leben einfacher.
Standnummer
B.09
Halle
Halle 4.2
---

ADG Akademie Deutscher Genossenschaften e.V. & ADG Business School
Schloss Montabaur, 56410 Montabaur +49 2602 14-320
alexandra.funk@adg-business-school.de
www.adg-campus.de
The "Akademie Deutscher Genossenschaften ADG" (Academy of German Cooperatives), the "ADG Business School at the Steinbeis University" and the research institute "ADG Scientific - Center for Research and Cooperation" are at home on the campus of castle Montabaur. We offer cross-industry professional qualifications for board members and executives as well as bachelor's and master's programs that can be integrated in the job. State-of-the-art conference rooms enable methodically contemporary, hybrid qualification formats, networking events and live streaming events.
Standnummer
H.34
Halle
Halle 4.1
---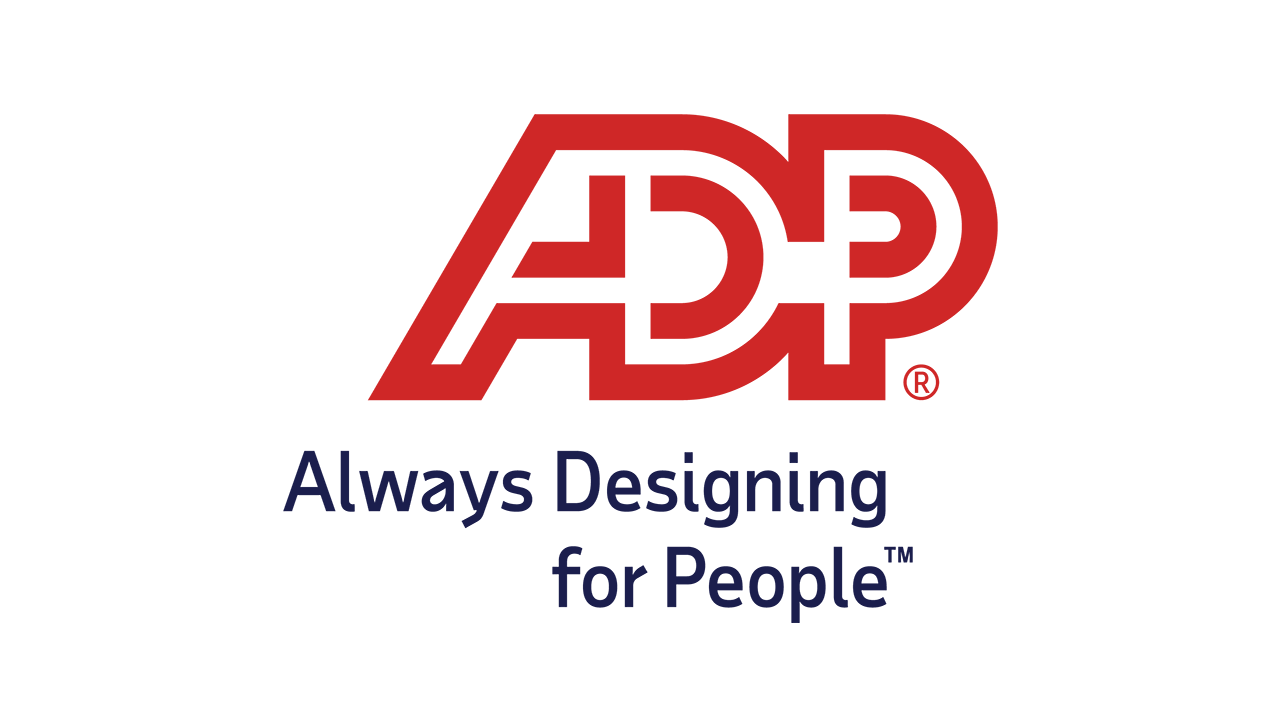 ADP
ADP Employer Services GmbH, Frankfurter Str. 227, 63263 Neu-Isenburg 0800 2373733
adp@de.adp.com
https://de.adp.com
With innovative products and award-winning services, we are shaping a future-proof world of work that helps employees and employers realize their full potential. HR, Payroll, Talent Management, and Compliance - data-driven and designed for people. ADP - Always Designing for People. For more information, visit www.de.adp.com or call us at: 0800 2 37 37 33 (toll-free).
Standnummer
D.24
Halle
Halle 4.2
---

AEVO Digital GmbH
Otto-Lilienthal-Straße 11, 50259 Pulheim +4916090898624
v.keucher@aevo-digital.de
https://www.aevo-digital.de
Wir bereiten Ihre Mitarbeiter:innen mit einem innovativen Konzept erfolgreich auf die Ausbilderprüfung vor. Dabei lernen Ihre angehenden Ausbilder:innen, wann, wo und wie schnell sie möchten, jederzeit unterstützt durch unsere AEVO-Experten. Mit uns an Ihrer Seite genießen die Lernenden die nötige Sicherheit und Flexibilität, um erfolgreich die Ausbildereignungsprüfung bei der IHK zu bestehen. Mit AEVO Digital+ qualifizieren Sie Ihr Ausbildungsteam kontinuierlich und nachhaltig. Zahlreiche Inhalte stehen modularisiert bereit, um eine einheitliche Ausbildungsqualität zu gewährleisten.
Standnummer
SUV - F.36-3
Halle
Halle 4.2
---

Agent CS GmbH
Zimmersmühlenweg 27, D-61440 Oberursel (Taunus) +49 69 94 50 72 70
info@agent-cs.de
www.agent-cs.de
Rethink work-life balance! We are the first provider of Concierge & FeelGood services in Germany. Our FeelGood Service processes full to-do lists, supports you in every situation and with every challenge. As an appreciative benefit, the service pays into the corporate culture and employer attractiveness accounts, among other things. With our pre- and onboarding services and daily employee support, we ensure a better work-life balance and thus offer greater protection against absences. We give employees more (leisure) time!
Standnummer
D.07
Halle
Halle 4.2
---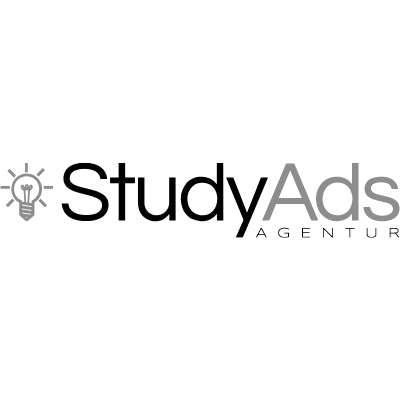 Agentur Studyads GmbH
Gottfried-Arnold-Str. 3, 35398 Giessen 01781346266
hello@studyads.de
https://StudyAds.de
We are digital recruiters. Wir sind besessen von der Digitalisierung und stolz darauf. Bei uns dreht sich alles darum, großartige Talente mit großartigen Arbeitgebern zusammenzubringen.
Standnummer
SUV - F.36-34
Halle
Halle 4.2
---

AIDA ORGA GmbH
Gültlinger Straße 3/1, D-75391 Gechingen 07056 9295-0
info@aida-orga.de
www.aida-orga.de
Die AIDA ORGA Systemhausgruppe bietet von der einfachen Zeiterfassung und Zutrittskontrolle bis hin zu umfassenden Lösungen. -AIDA Zeitwirtschaft -AIDA Zutrittslösungen -AIDA Web -AIDA Personalplanung -AIDA BDE -AIDA ERP -uvm. Alle Branchen Über 45 Jahre Erfahrung und mehr als 9000 Installationen.
Standnummer
D.28
Halle
Halle 4.2
---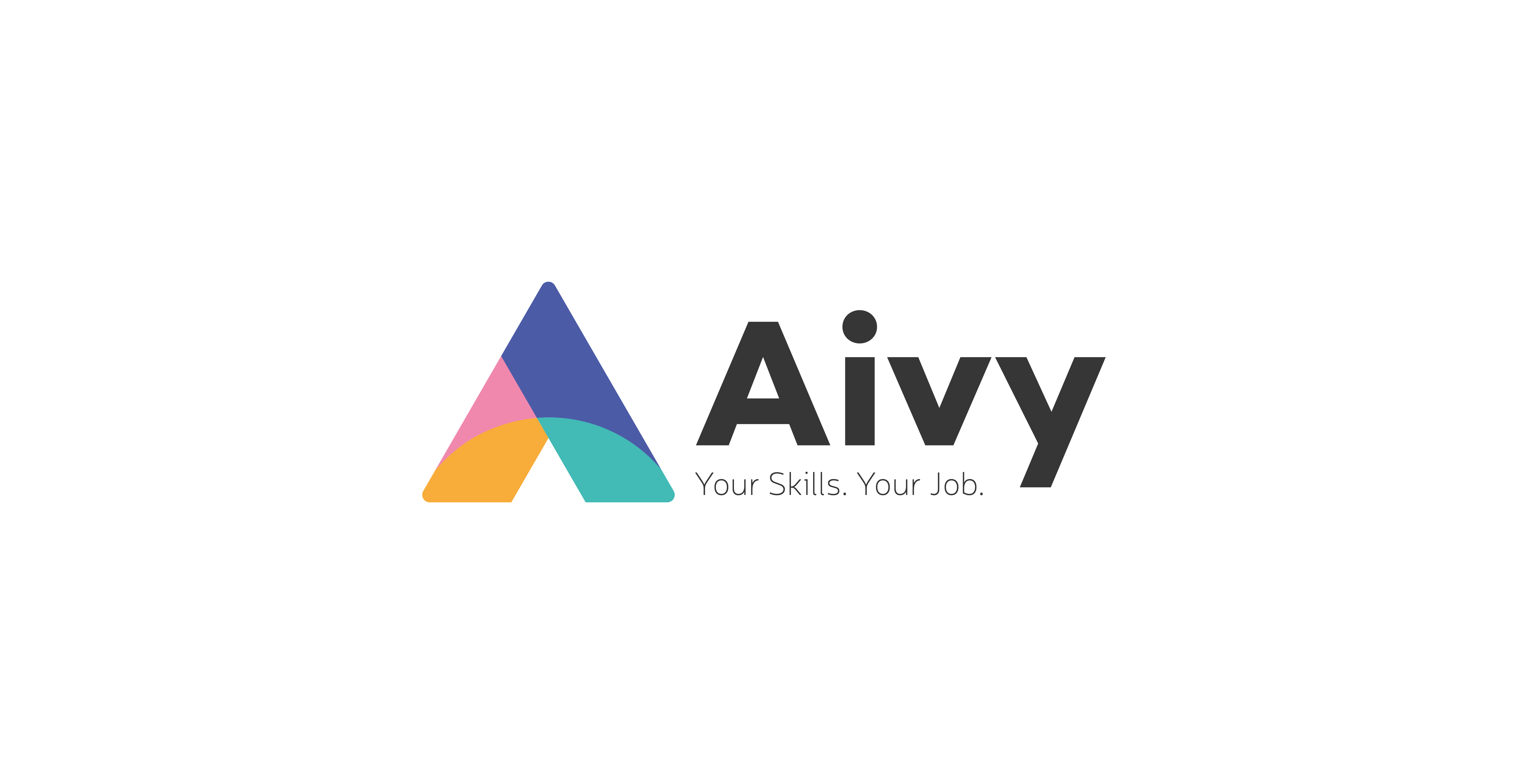 Aivy UG
Lohmühlenstraße 65, 12435 Berlin 030 814503150
pauline.koch@aivy.app
https://aivy.app/
With Aivy's Game-based Assessments, talents discover their individual strengths. At the same time, HR managers identify suitable candidates at first sight for an efficient, objective and successful recruitment decision. The assessments are based on psychological aptitude diagnostics and contribute to a strong candidate experience thanks to their short duration (80% of time saved). The increased objectivity also creates social sustainability, which in turn enables companies to build successful diverse teams to tackle the challenges of our time together.
Standnummer
SUV - F.36-42
Halle
Halle 4.2
---
ALPHA STAFF GmbH
Huestraße 20, 44787 Bochum 0234/ 542905-0
info@alpha-staff.de
https://alpha-staff.de/
ALPHA STAFF - Job mediator with passion. For more than 18 years, ALPHA STAFF has stood for job placement and brings companies and applicants together throughout Germany. We have excellent expertise and work in partnership with well-known industrial clients who trust in our many years of personnel experience. We see ourselves not only as a service provider, but as a long-term companion on your path to success. The ALPHA STAFF promise: With us you are in the best hands Translated with www.DeepL.com/Translator (free version)
Standnummer
EBX - K.60-4
Halle
Halle 4.1
---
Anti Ärger Akademie
Kaiserstraße 237, D-53113 Bonn 0228 38770388
antiaerger@gmail.com
http://www.anti-ärger.com
The 'Anti Ärger Akademie' offers since 2016 Anger-Training that is not only effective but sustainable. WHY? Because it is not about managing anger, but processing it efficiently. In only 8 hours your employees learn a process to assess, pursue and communicate any anger situation in a competent and relaxed way. As a result, employees will be less upset and feel less stressed. They will invest their time and energy into their task rather than wasting it on anger or conflicts. Anger-Processing Training - Coaching - Speeches. In presence and virtual. In German and English.
Standnummer
F.56-16
Halle
Halle 4.2
---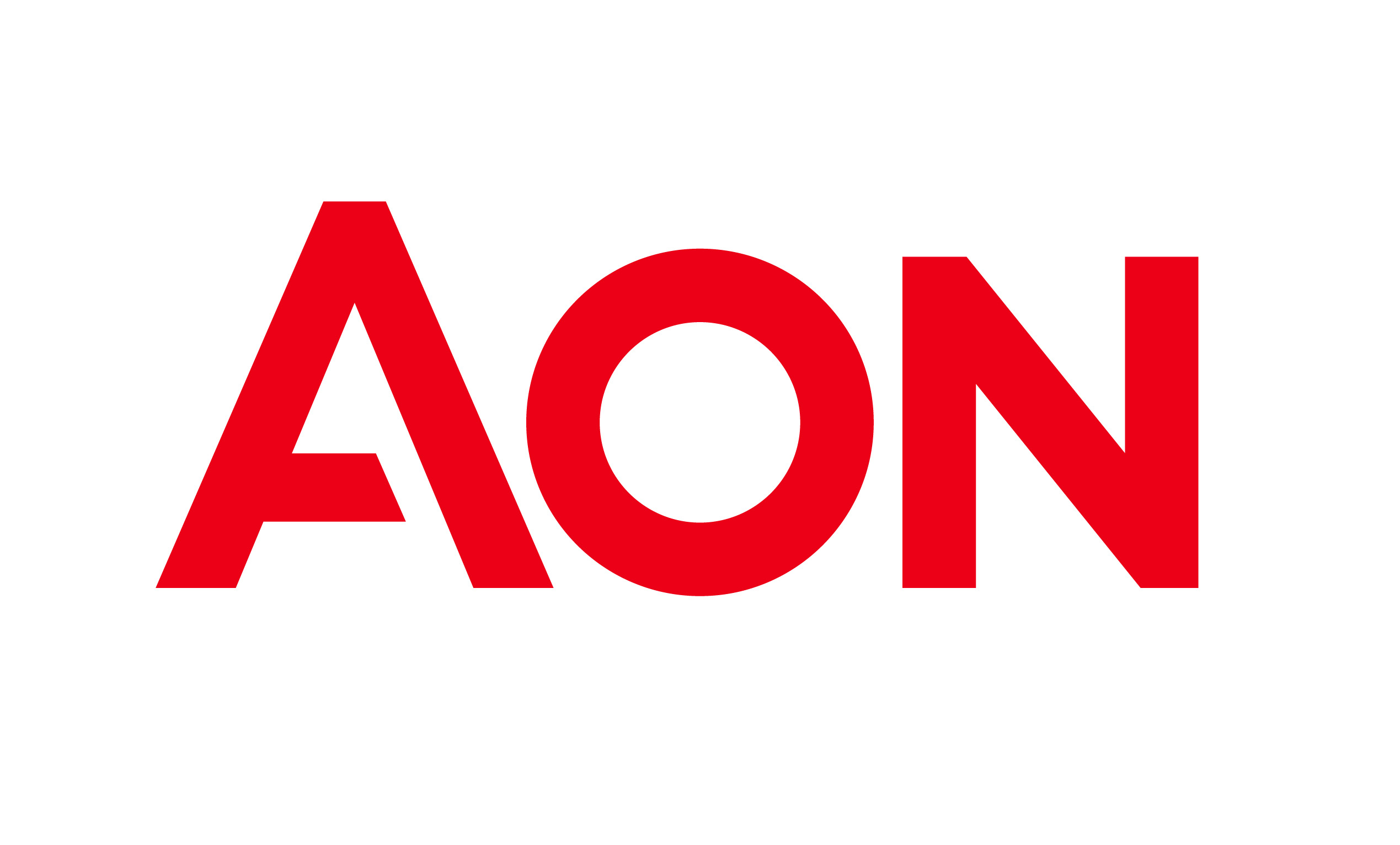 Aon Assessment GmbH
Großer Burstah 18-32, 20457 Hamburg +49 40 3250 389 0
germany.assessment@aon.com
aon.com
Aon exists to shape decisions for the better — to protect and enrich the lives of people around the world. With 50,000 employees worldwide, Aon as a leading global professional services company offers comprehensive solutions and services on the topics of risk, pensions, compensation, personnel selection/development and employee health. In-depth expertise on risks, opportunities and potential is the foundation of our work. Aon takes a holistic view of risks and works closely with clients to develop individual solutions.
Standnummer
D.33
Halle
Halle 4.2
---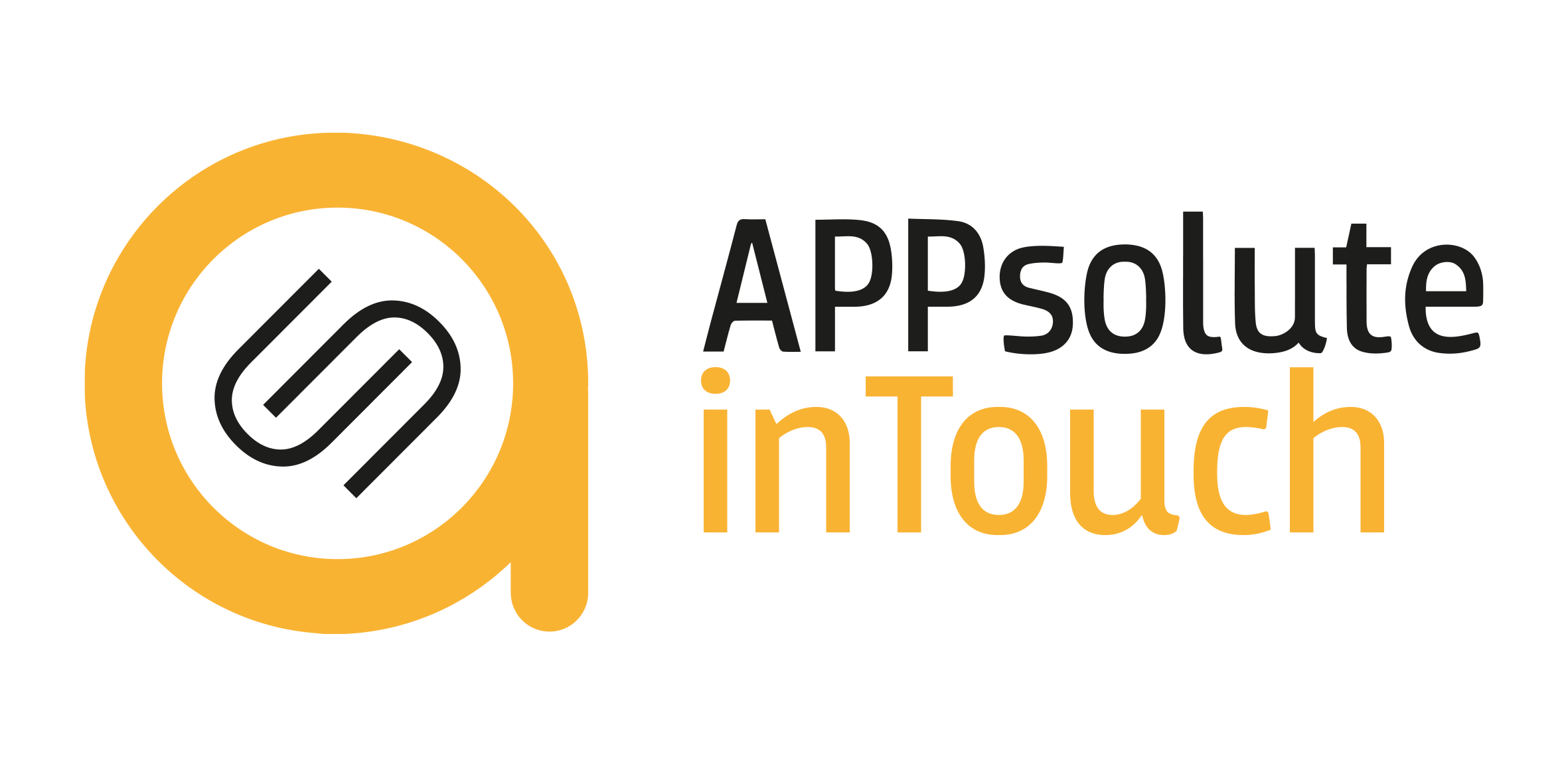 APPsolute Mobility GmbH
Allersberger Str. 185 L4/1, D-90461 Nürnberg +49 (0) 911 893139 – 0
info@appsolute-mobility.com
https://appsolute-intouch.com/
As a successful technology company, we have specialized in creating business apps and software solutions for process optimization and digital transformation since 2016. Our industry-independent app solutions pave the way for companies to fully digitized processes. Since the beginning of 2022, we have been breaking new ground with APPsolute inTouch, the all-in-one app specifically for HR service providers and temporary employment agencies - as the perfect complement to the existing ERP system.
Standnummer
B.11
Halle
Halle 4.2
---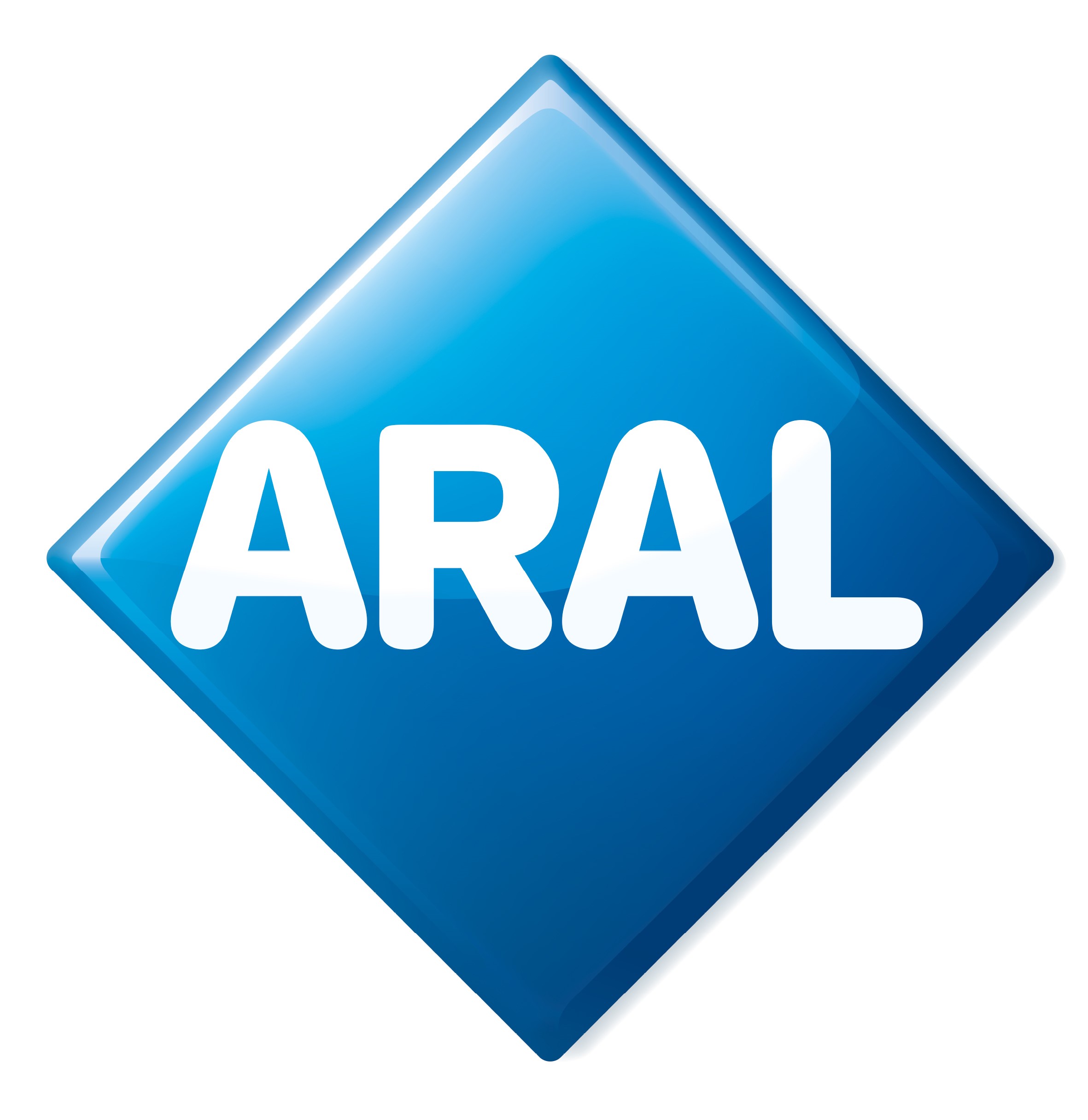 ARAL AG
Wittener Straße 45, 44789 Bochum 0234-388 77 599
service@aral-supercard.de
https://reload.aral-supercard.de
With the Aral SuperCard, Aral AG has the optimal solution for the use of tax-free non-cash benefits. Our reloadable card allows you to automatically reload the voucher card on a monthly basis and at your convenience. Our standard card is also popular for tax-free benefits in kind and can be customized with your company logo. We would be happy to welcome you at our booth and explain the advantages of the Aral SuperCard to you. We look forward to seeing you!
Standnummer
K.45
Halle
Halle 4.1
---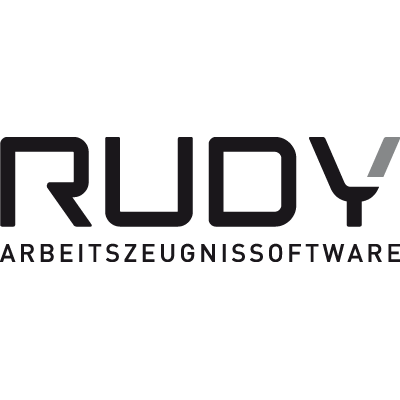 Arbeitszeugnissoftware RUDY
Zimmersmühlenweg 11, 61440 Oberursel 06171-2777260
hello@zeugnissoftware-rudy.de
https://www.zeugnissoftware-rudy.de
RUDY job reference software was developed by PSRM job reference experts who write job references every day. The experience of over 300,000 written job references and 20 years of intensive editing of job reference processes are included in the RUDY job reference software. No matter whether you employ one employee or 10,000 - RUDY offers the right solution for every size of company to simplify the preparation of job references, make it more effective and really save time.
Standnummer
D.32
Halle
Halle 4.2
---

Aschert & Bohrmann GmbH
Richard-Byrd-Straße 6, 50829 Köln +49 221 485347-0
personal@aschert-bohrmann.de
www.aschert-bohrmann.de
-
Standnummer
K.37
Halle
Halle 4.1
---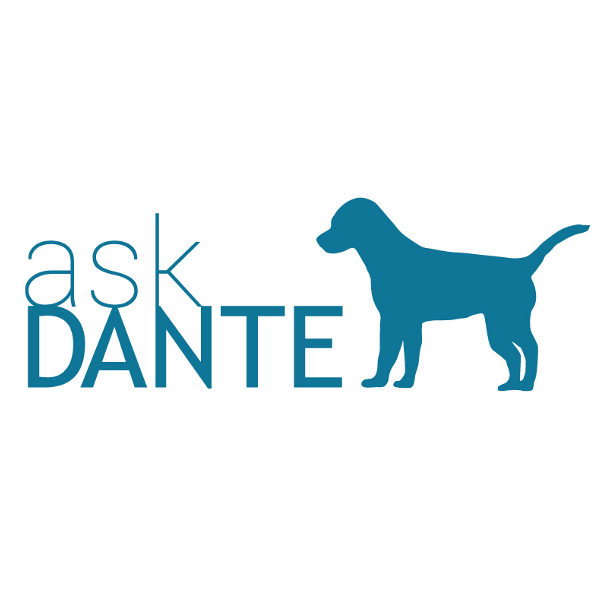 askDANTE Zeiterfassung und Schichtplan
c/o Bader&Jene, Knooper Weg 75, 24116 Kiel +49 431 908 900 0
service@askdante.com
https://www.askdante.com
askDANTE Time-Tracking and Shift Plan offers you a modern and complete solution for the digital age. Record your time easily by terminal, app or online. The integrated staff scheduling / shift planning is seamlessly linked with absence planning and time recording, so that managers and employees are always up-to-date. Leave requests and other digital processes are easily approved in the workflow. AskDANTE fits perfectly with all common HRM systems and payroll systems.
Standnummer
B.30
Halle
Halle 4.2
---

ATOSS Software AG
Rosenheimer Straße 141 h +498942771345
internet@atoss.com
www.atoss.com/de
ATOSS Software AG is a provider of technology and consulting solutions for professional workforce management. From working time management to apps & self services, forecasting or capacity and demand scheduling, ATOSS has the right solution – in the cloud, on premises or for SAP users. At around 12,000 customers in more than 50 countries, ATOSS Workforce Management makes a measurable contribution to value creation and competitiveness. At the same time, it ensures planning fairness and job satisfaction. This is how our vision of a human economy is becoming reality. www.atoss.com
Standnummer
C.06
Halle
Halle 4.2
---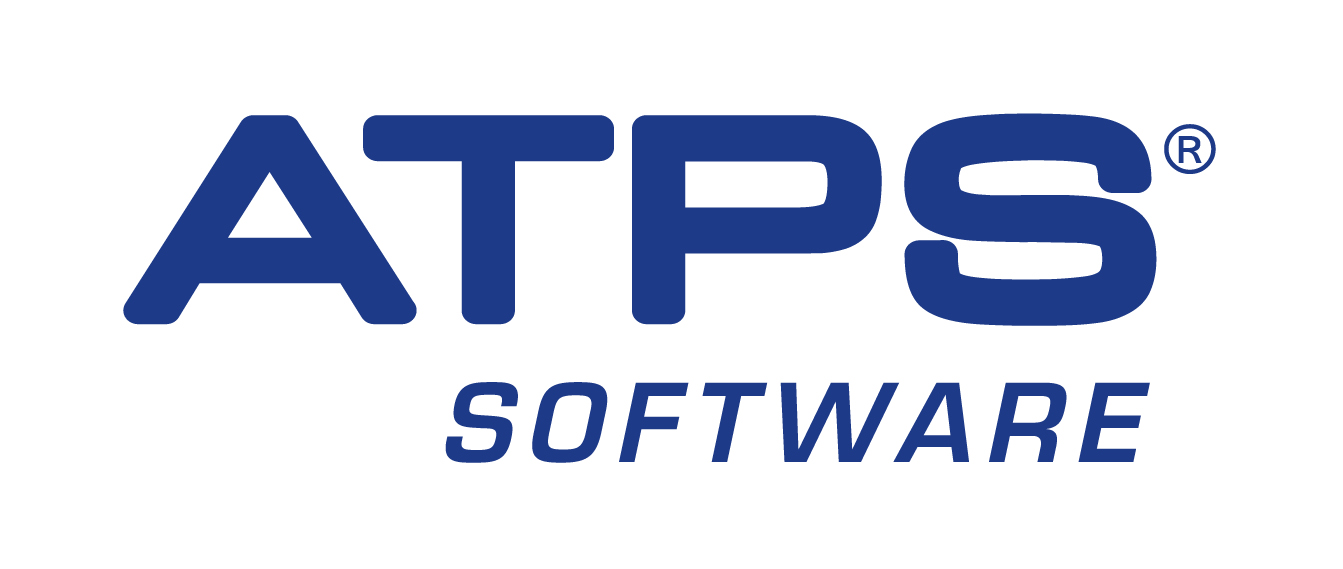 ATPS
Erna-Scheffler-Straße 1A, 51103 Köln +31651129089
p.jongman@atps.de
https://www.atps.de/
ATPS® Zeiterfassung und Personal Einsatzplanung ist unser etabliertes Software-System, das die in Ihrem Unternehmen gearbeiteten Stunden für Sie erfasst und verarbeitet – hocheffizient und zuverlässig. Täglich verbuchen 500.000 Arbeitnehmer verschiedenster Branchen in Europa ihre Arbeitsstunden mit der Zeiterfassung von ATPS und erhalten über die integrierte Zutrittskontrolle Zugang zu ihrem Arbeitsplatz. Unser Software-System ist mehrsprachig, einschließlich Deutsch, Polnisch, Englisch und Niederländisch.
Standnummer
A.18
Halle
Halle 4.2
---

Attensi GmbH
Friesenplatz 4, 50672, Köln +4723905006
contact@attensi.com
www.attensi.com
Attensi is a company specialised in gamified simulation training, and we've grown to be a global leader in the field. Our solutions combine advanced 3D modelling with deep insight into human behaviour and psychology, training employees in authentic situations that involve human interaction and operation of business critical software and systems. Attensi solutions can be found in over 140 countries and in more than 50 languages. We serve customers such as Accenture, Daimler, Zurich Insurance and Costa Coffee. We have offices in Cologne, Oslo, London and Boston.
Standnummer
J.53
Halle
Halle 4.1
---
AUBI-plus GmbH
Weidehorst 116 057445070-0
info@aubi-plus.de
https://www.aubi-plus.de/
About AUBI-plus GmbH AUBI-plus has been committed to vocational training since 1997. The training optimizers recruit apprentices for training companies, improve the quality of apprenticeship and qualify training personnel, always coupled with a great deal of consulting. They bring young people into top training companies and advise them on finding a training place. Their website aubi-plus.de is one of the most prominent training portals in German-speaking countries. With this commitment, AUBI-plus is counteracting the shortage of skilled workers.
Standnummer
J.31
Halle
Halle 4.1
---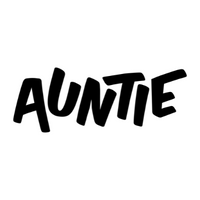 Auntie
Firdonkatu 2, Workery West 6th floor, 00520 Helsinki, Finland +358 50 434 5840
germany@auntie.io
https://auntie.io/de
The unique concept of Auntie is easily accessible, personal and an efficient way to support the mental wellbeing of employees at an early stage - before challenges such as stress, excessive demands or loss of motivation take over. The structured Auntie packages are a perfect fit for a wide range of life situations and allow employees to work with one of our 120+ Mental Wellbeing Professionals to develop concrete solutions to their challenges. This is how we achieve measurable results and improvements in the long term.
Standnummer
E.40
Halle
Halle 4.2
---

AUTHADA GmbH
Julius-Reiber-Straße 15A, 64293 Darmstadt +49 (0)6151-2752 500
sales@authada.de
http://authada.de/
AUTHADA stands for fast, legally compliant and digital identification and signature solutions. Our solutions digitize application lines, optimize processes and transform even highly regulated markets into modern user-friendly and digital industries. With a growing team of more than 30 motivated employees, we are constantly developing our solutions and also customizing them to our customers' individual needs. Trust, innovation and solution orientation are our top priorities - both within the team and externally.
---

Avature
Reichenbachstraße 26, Munchen +49 892 302 9275
learnmore@avature.net
https://avature.net/
Pioneer of CRM technology for recruiting, Avature is a highly configurable enterprise SaaS platform for talent acquisition and talent management that drives innovation in the HCM software space. Avature's AI-powered solutions include sourcing, applicant tracking, video interviewing, social onboarding, performance management and employee mobility. Learn more at www.avature.net.
Standnummer
D.38
Halle
Halle 4.1
---

AW Academy Germany GmbH
Seidlstraße 8 +49 89 693 34 1000
info@awacademy.de
www.awacademy.de
Recruitment of new employees, trained by us according to your needs and training/requalification of your employees with a tailor-made training from AW Academy. As part of our Accelerated Learning pedagogy, we offer qualitative intensive training courses that are tailored to your specific requirements. With AW Academy, over 3000 graduates have now started a new professional life. Two years after graduating from the Academy, 88% of our alumni continue to work in the company where they started their IT career through us.
Standnummer
G.44
Halle
Halle 4.1
---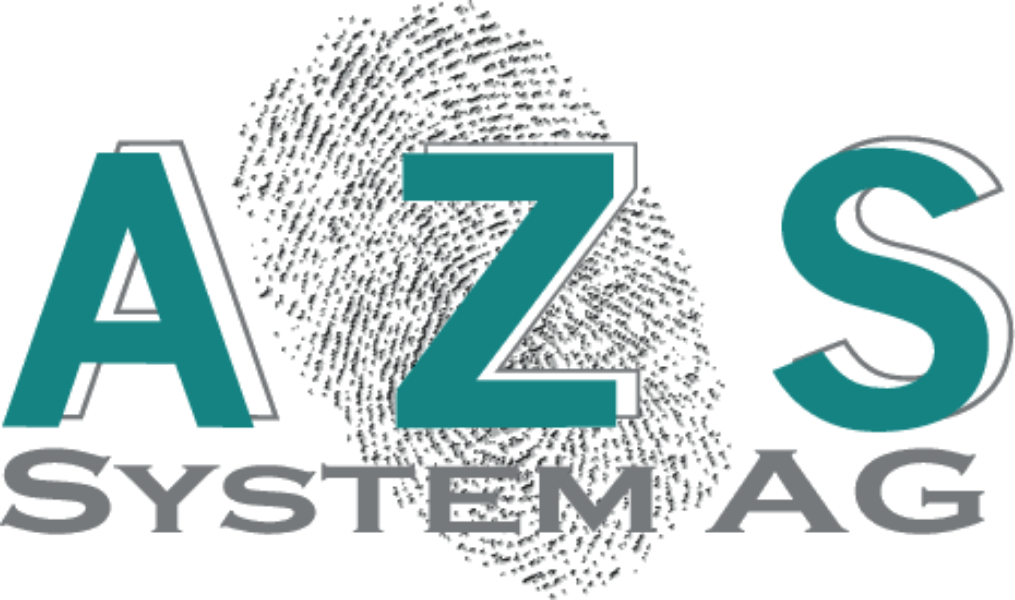 AZS System AG
Mühlendamm 84a, 22087 Hamburg 040 226611
anfrage@azs.de
www.azs.de
Our solution supports the management of the most precious resource of your company: your staff! Through years of costumer focused development we support the whole workforce management process with one of the finest systems available on the market today. Our solutions includes time and attendance recording, absenteeism management, employee self service, manager self service, staff planning and digital personnel records. We like to welcome you to our booth!
Standnummer
E.31
Halle
Halle 4.2
---
B
---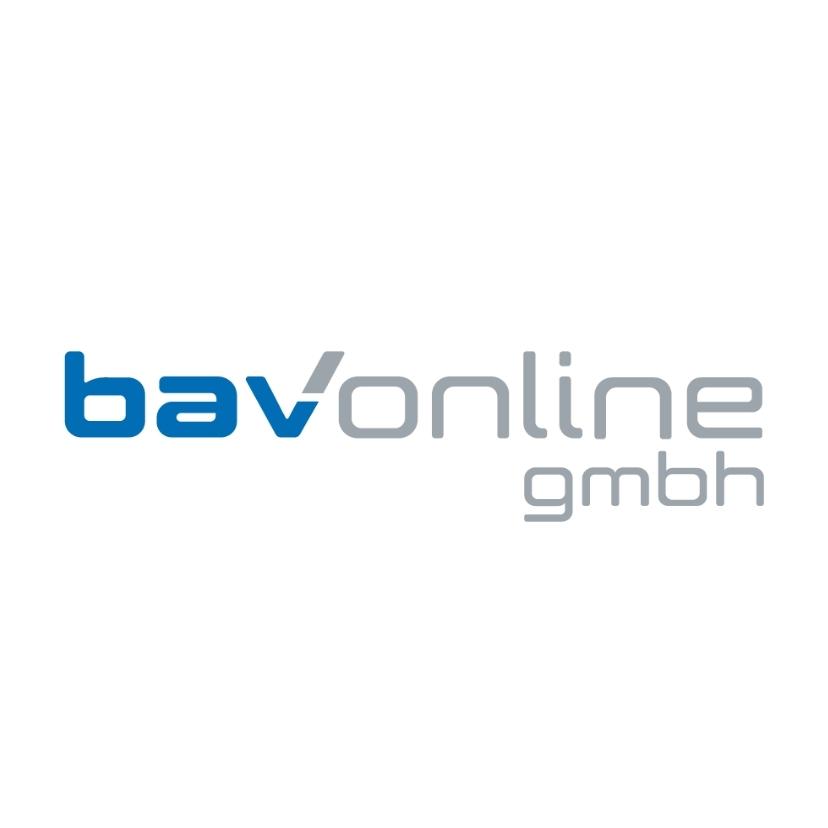 bavonline gmbh
Steinmüllerallee 7, D-51643 Gummersbach 022618187311
info@bavonline.com
https://www.bavonline.com
As a service provider for the german "betriebliche Altersvorsorge", we specialise in digitalising all administrative processes the "bAV" entails. We strive to simplify and speed up every task our customers HR, C-level and employees have to undergo, to ensure a fair, transparent and compliant pension system. Our software is solely aimed at and our product management decisions are only informed by our users, mostly HR-professionals. We shape the digital future with our unique cloud-software: bav|guard
Standnummer
SUV - F.36-22
Halle
Halle 4.2
---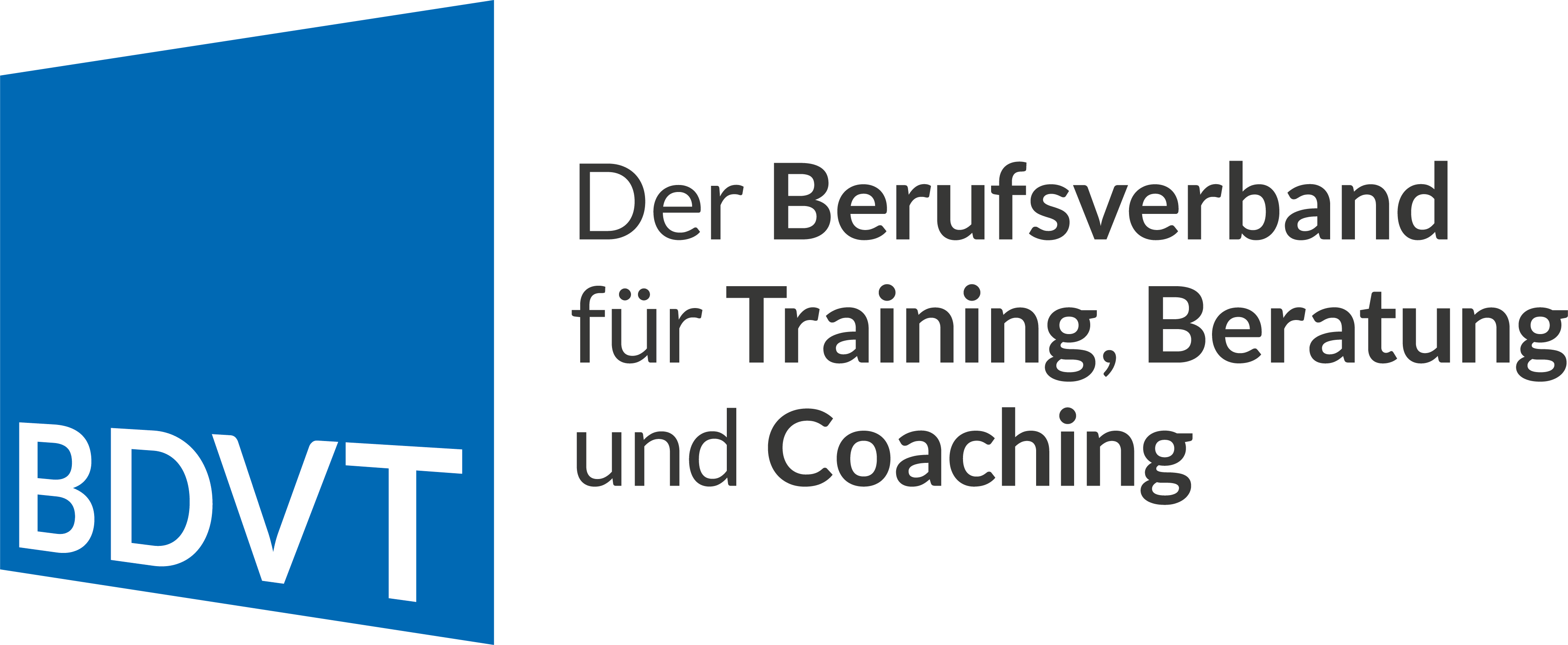 BDVT e.V. - Der Berufsverband für Training, Beratung und Coaching
Elisenstraße 12-14, 50667 Köln +49 221 920760
info@bdvt.de
https://www.bdvt.de
Der BDVT e.V. bietet seinen rund 700 Mitgliedern als Berufsverband für Training, Beratung und Coaching täglich Vorteile für den individuellen Erfolg. Dem Motto: "Be a part of us" folgend treffen sich die Mitglieder in Regionen, Fachgruppen, Themengruppen und Großveranstaltungen on- wie offline. Der Berufsverband steht für besondere Qualität in Training, Beratung und Coaching. Er unterstützt berufsständische Interessen und fördert die Weiterbildung seiner Mitglieder. Als aktiver Player der Bildungs- und Weiterbildungsszene engagiert sich der BDVT politisch.
Standnummer
I.64
Halle
Halle 4.1
---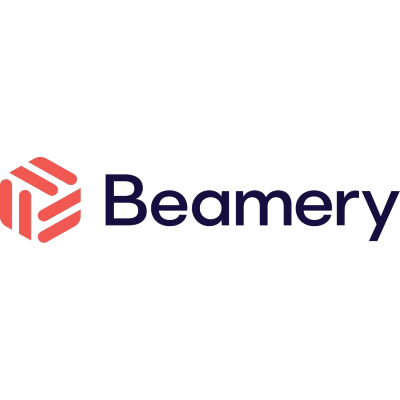 Beamery
Warschauer Platz 11-13, 10245, Berlin -
-
https://beamery.com
Beamery's Talent Lifecycle Management platform allows enterprises to create more human experiences for all talent, and unlock the skills and potential of their global workforce. We help organizations identify and acquire top talent, move the needle on DE&I, close key skill gaps and retain top performers. Are you ready to put talent first?
---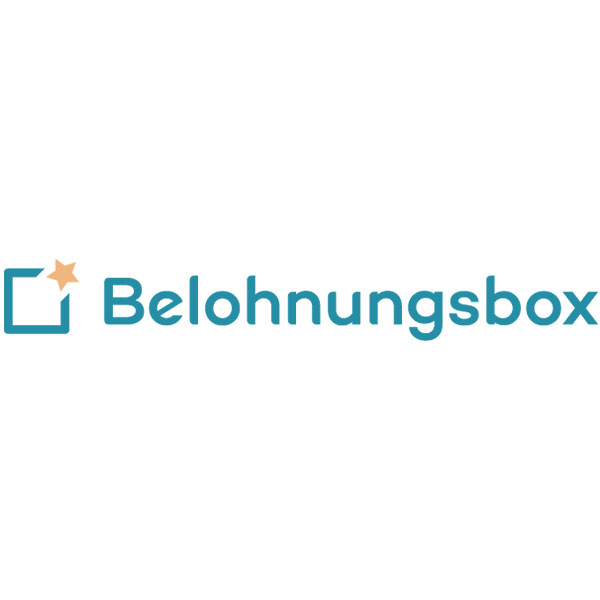 Belohnungsbox®
Bahnallee 11-13, D-56410 Montabaur 0800 - 624 627 602
info@belohnungsbox.de
https://www.belohnungsbox.de
The Belohnungsbox® is the premium portal for effective employee motivation and retention. The premium portal is used for the simple and transparent use of tax benefits in employee remuneration. As an employer, you can regularly incentivize your employees – free of tax and social security contributions and without any administrative effort. The benefit will be credited to the participants in points. These can be collected and exchanged for numerous vouchers, premiums, events, and trips.
Standnummer
H.01
Halle
Halle 4.1
---
Berlitz Deutschland GmbH
Hahnstraße 68-70, 60528 Frankfurt am Main 069 666 089 0
info@berlitz.de
www.berlitz.de
Effective, practical and always with maximum flexibility: Berlitz is your partner for foreign languages, intercultural know-how, and business skills. Whether as face-to-face training, live online training, e-learning or combined into a hybrid solution – Berlitz designs training today for the working world of tomorrow. You'll find us in over 350 Berlitz Centers in more than 70 countries, of which more than 50 are in Germany. Or simply visit www.berlitz.de.
Standnummer
H.39
Halle
Halle 4.1
---
Berufsverband Gesundheitsförderung e.V.
c/o Hochschule Magdeburg-Stendal Fachbereich Soziale Arbeit, Gesundheit und Medien Breitscheidstr. 2 39114 Magdeburg -
info@bv-gesundheitsfoerderung.de
bv-gesundheitsfoerderung.de
Der Berufsverband Gesundheitsförderung e.V. ist eine deutschlandweite Interessensvertretung für professionelle Fachkräfte aus dem Bereich Gesundheitsförderung und Studierende gesundheitsbezogener Studiengänge. Wir setzen uns dafür ein, dass die Relevanz von Gesundheitsförderung in Politik, Wirtschaft, Wissenschaft und Gesellschaft gestärkt wird und die Handlungsstrategien der Gesundheitsförderung durch gut ausgebildetes Fachpersonal in den unterschiedlichen Lebenswelten der Bevölkerung umgesetzt werden. Dabei orientieren wir uns am Gesundheitsförderungs-Ansatz der Weltgesundheitsorganisation.
---

berufundfamilie Service GmbH
Hochstraße 49, 60313 Frankfurt am Main +49 69 7171333-0
service@berufundfamilie.de
https://www.berufundfamilie.de/
berufundfamilie Service GmbH is a service provider and the competence provider in the field of compatibility of work, family and private life. The central offer is the audit berufundfamilie respectively audit familiengerechte hochschule, which was initiated by the non-profit Hertie Foundation. The audit is the strategic management tool that employers use to set their personnel policy in a family and life-style manner and to strengthen their employer attractiveness (employer branding). Since 1998 almost 1,900 employers have been awarded the certificate of audit.
Standnummer
J.25
Halle
Halle 4.1
---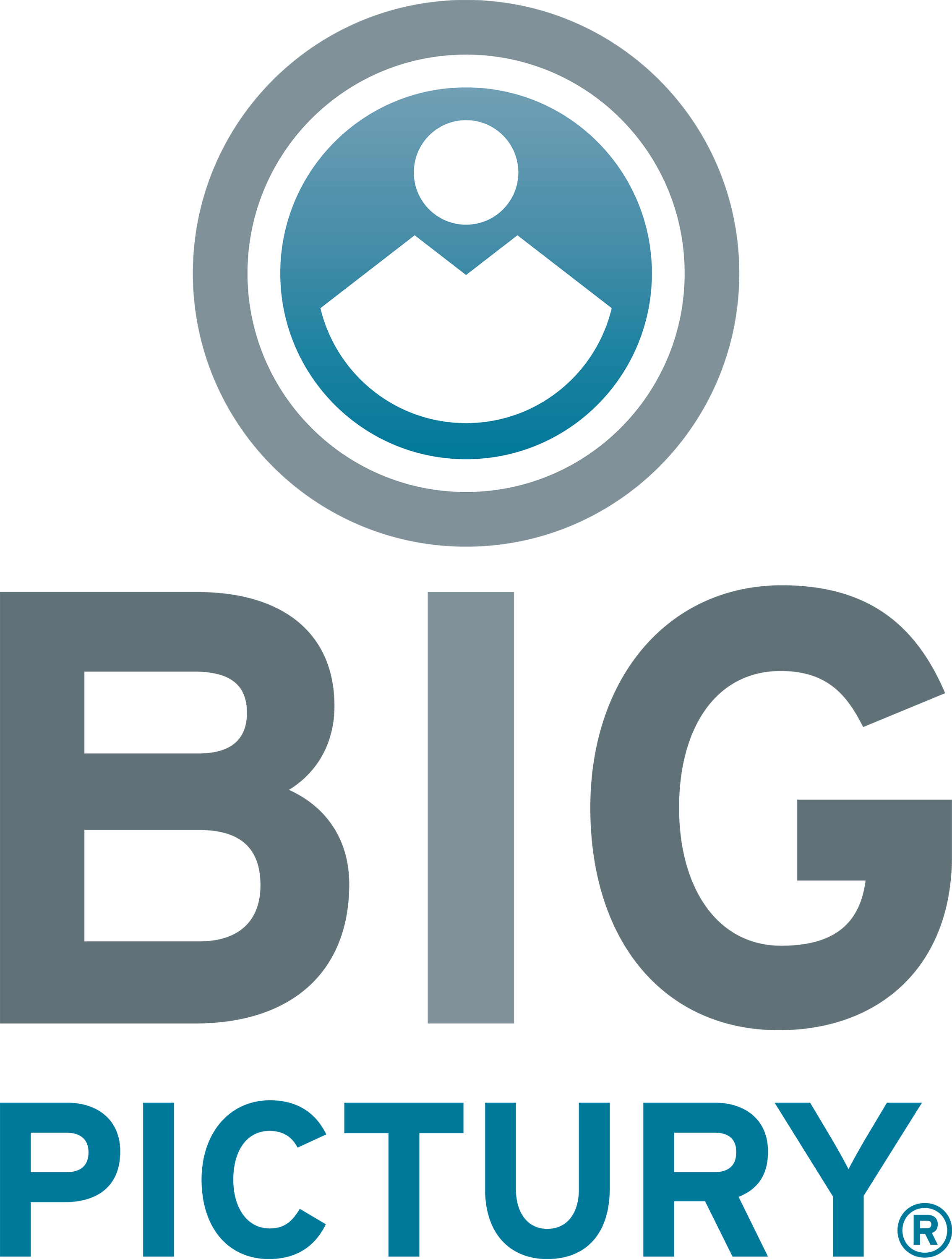 Big Pictury GmbH
An der Alster 47, 20099 Hamburg +49 40 3070 261 0
contact@big-pictury.com
https://www.big-pictury.com
Whether it's a corporate mission statement, a strategic realignment or an onboarding process: sometimes it can be really difficult to get to the heart of things. But it can also be quite simple: with Big Pictures. Big Pictury develops visual explanatory media in which "the big picture" becomes apparent at a glance and connections become clearer. You can use your individually created pictures in analog and digital form to communicate complex topics easily and to work on them together. Examples of use and possible applications at www.big-pictury.com
Standnummer
H.33
Halle
Halle 4.1
---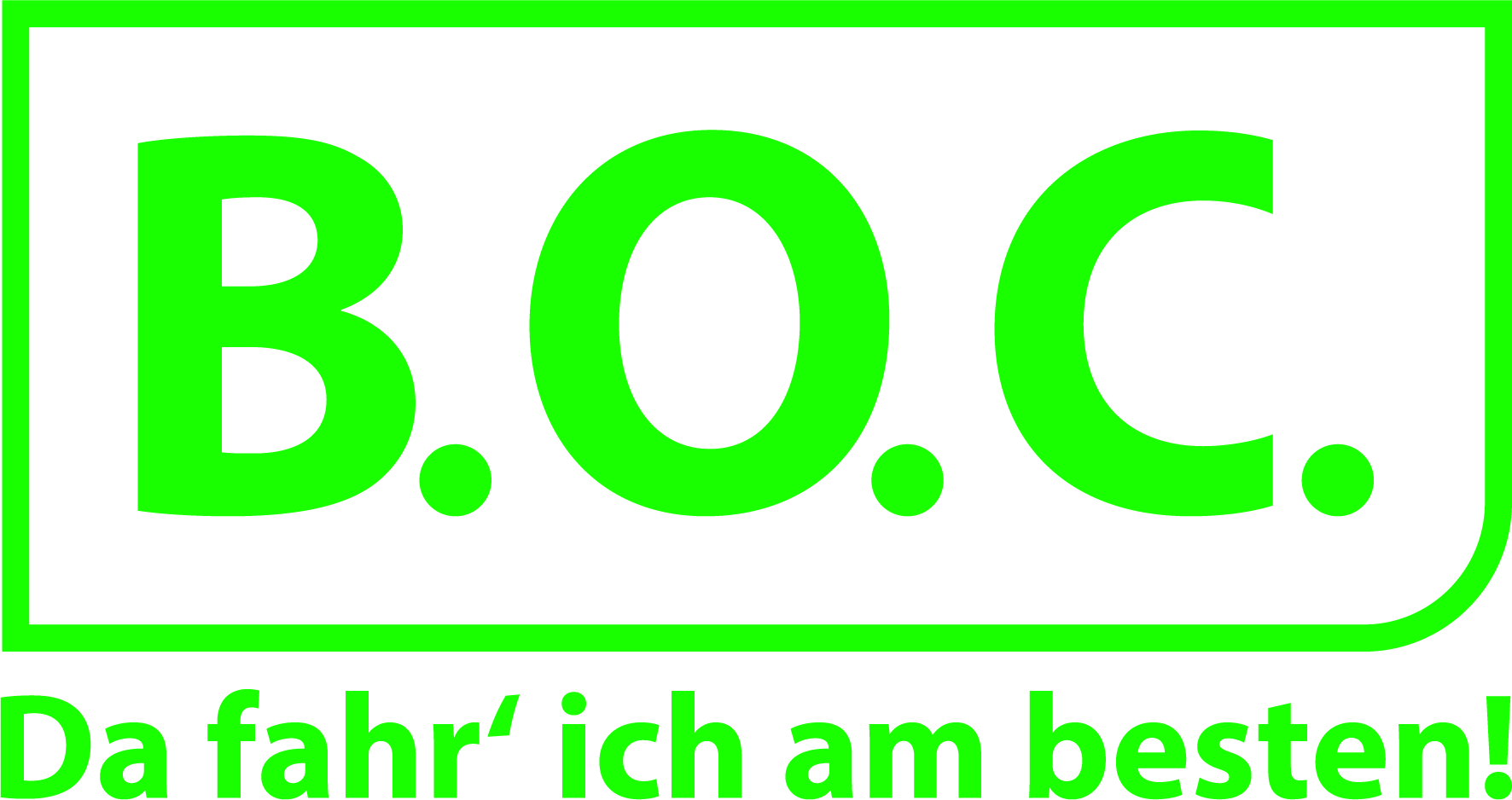 BIKE & OUTDOOR COMPANY GmbH & Co. KG (B.O.C.)
Friedrich-Ebert-Damm 111C, 22047 Hamburg 040202094
bewerbung@b-o-c.com
https://www.boc24.de
With over 40 B.O.C. branches and the online shop, we sell bicycles, e-bikes and everything to do with bikes. We are one of the largest bicycle chain stores in Germany and employ more than 1,200 people. Team spirit, trust, responsibility and individual development are particularly important to us in our dealings with each other. Those who work at BIKE & OUTDOOR COMPANY do so with passion and conviction for our company and the products we sell. Shift up a gear with us!
Standnummer
D.57
Halle
Halle 4.2
---
Bikeleasing-Service Gmbh & Co. KG
Ernst-Reuter-Straße 2, 37170 Uslar +495571/3026-0
info@bikeleasing.de
https://www.bikeleasing.de/
Company bike or company car, is that still the question today? Future-oriented and sustainably thinking companies give the answer: Today, company cycling is an important part of modern employee mobility and it is hard to imagine life without it. And there are good reasons for that, because company bikes are a unique tool for entrepreneurs to achieve positive effects on various levels inside and outside the company. Bikeleasing-Service GmbH & Co. KG already enables over 40,000 companies to successfully implement this future concept.
Standnummer
E.44
Halle
Halle 4.2
---
Bildungsverlag EINS GmbH
Ettore-Bugatti-Straße +49531-12325-335
georg@westermann.de
https://georg.westermann.de/
GEORG is the digital learning solution for training. Westermann's offer focuses on sustainable learning and the promotion of self-learning skills. GEORG is available for 23 apprenticeships. The advantages at a glance: didactic concept for the development of lifelong learning skills, conveys comprehension contexts with a high degree of practical relevance, interactive video didactics and adaptive learning, more than 20 varied types of tasks, over 160 hours of learning and over 150 videos per training occupation, all training content is available in the Westermann BiBox teaching system
Standnummer
I.50
Halle
Halle 4.1
---
billyard GmbH
Alte Schulstr. 57, 53229 Bonn 0228-38757080
info@billyard.de
www.billyard.de
billyard ist eine Mitarbeiter-Benefit-App mit der steuerfreie Zuschüsse für die Verpflegung und Fahrten mit dem ÖPNV genutzt werden können. Darüber hinaus kann die App ein flexibles Mobilitätsbudget für jegliche Verkehrsmittel abbilden. Belege für Mahlzeiten bzw. für die Mobilität werden einfach fotografiert und über die App hochgeladen. Die Zuschüsse werden von billyard ermittelt und über das Gehalt automatisiert abgerechnet. Das billyard System wurde von einer Top Wirtschaftsprüfungs- und Steuerberatungsgesellschaften nach IDW PS 860 erfolgreich zertifiziert.
Standnummer
SUV - F.36-30
Halle
Halle 4.2
---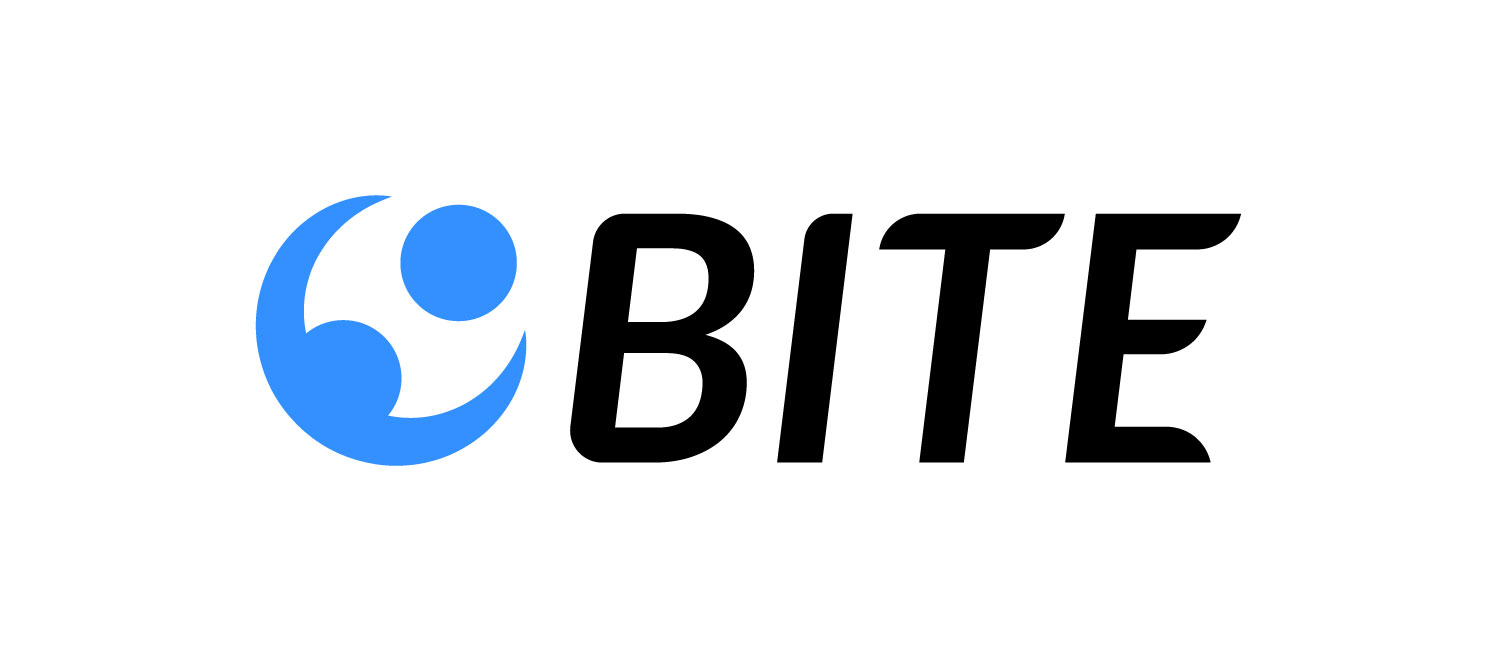 BITE GmbH
Magirus-Deutz-Str. 12, 89077 Ulm 0731 141150-0
info@b-ite.de
www.b-ite.de
The BITE Bewerbermanager supports companies with the complete recruiting process. Starting with the job vacancies and advertisement management, through internal and external flow of communication up to candidate selection by reviews and task management. Applicant pool, CV parser, multiposting, certificate analysis, full-text search and sanctions list screening complete the BITE Bewerbermanager to a real all-rounder for companies of any size and industry. It also ensures that all requirements from the DSGVO are implemented in the software in accordance with the norm.
Standnummer
E.30
Halle
Halle 4.2
---

blink.it GmbH & Co. KG
Robert-Bosch-Str. 13, D-64293 Darmstadt 06151/392 169 0
info@blink.it
https://www.blink.it/
"blink.it" means "transporting knowledge in seconds": With the blink.it platform, you can support participants in trainings online in a simple and sustainable way. blink.it offers you all modern e-learning methods such as blended learning, microlearning and mobile learning, as well as a very easy handling for course creators and participants. This is how digital education succeeds with blink.it!
Standnummer
LTA - H.61-6
Halle
Halle 4.1
---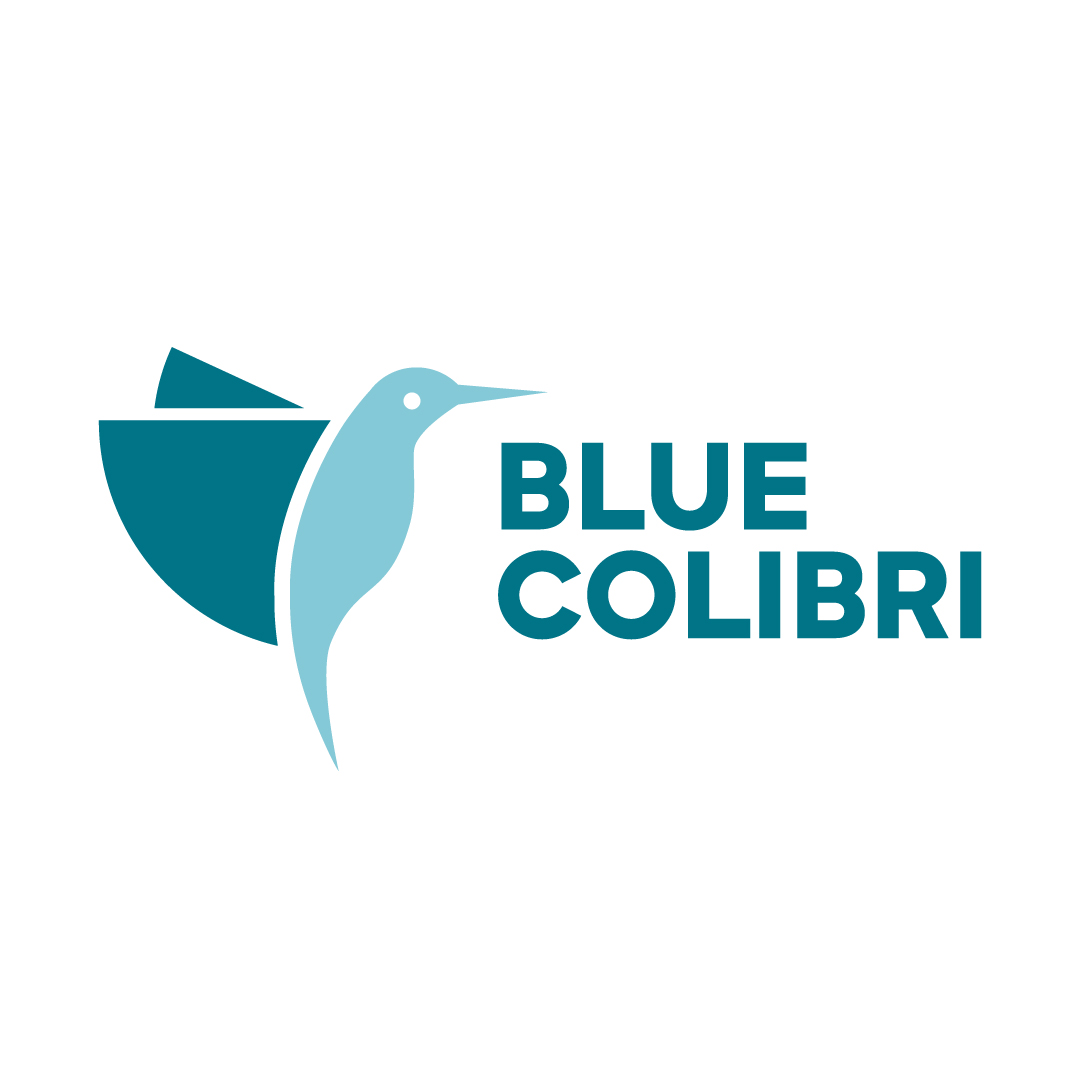 Blue Colibri Mitarbeiterplattform - Mitarbeiterbindung auf eigene Art!
Romer Floris u. 8, 1024 Budapest +49 621 445 99 392
gabor.nemet@bluecolibriapp.com
https://www.bluecolibriapp.com/
With the Blue Colibri employee platform, companies can improve employee retention by enabling smooth and transparent two-way communication. With this multi-platform solution, companies can stay in touch with non-desk employees even across multiple locations and countries (even without a company email address), build communities, digitise processes, onboard newcomers or train their colleagues, and get real-time statistics on employee activity.
Standnummer
SUV - F.36-7
Halle
Halle 4.2
---

bNear.io - Euer virtuelles Büro in MS Teams
Vitalistr. 67, D-50827 Köln +49 (0)221-98658081
hello@bnear.io
https://www.bnear.io
bNear is your virtual office for remote- and hybrid teams. We build digital, spatial environments that enables companies and teams to improve mutual awareness, strengthen the team spirit and lower communication barriers, all within Microsoft Teams and the save Microsoft365 ecosystem. We make digital collaboration, cloud technology and the use of MS Teams accessible to non-digital natives. The use of metaphorical "furniture" and "rooms" helps to easily understand the features. With bNear, your teams will have their own dialy office-homebase again - only digital.
Standnummer
SUV - F.36-20
Halle
Halle 4.2
---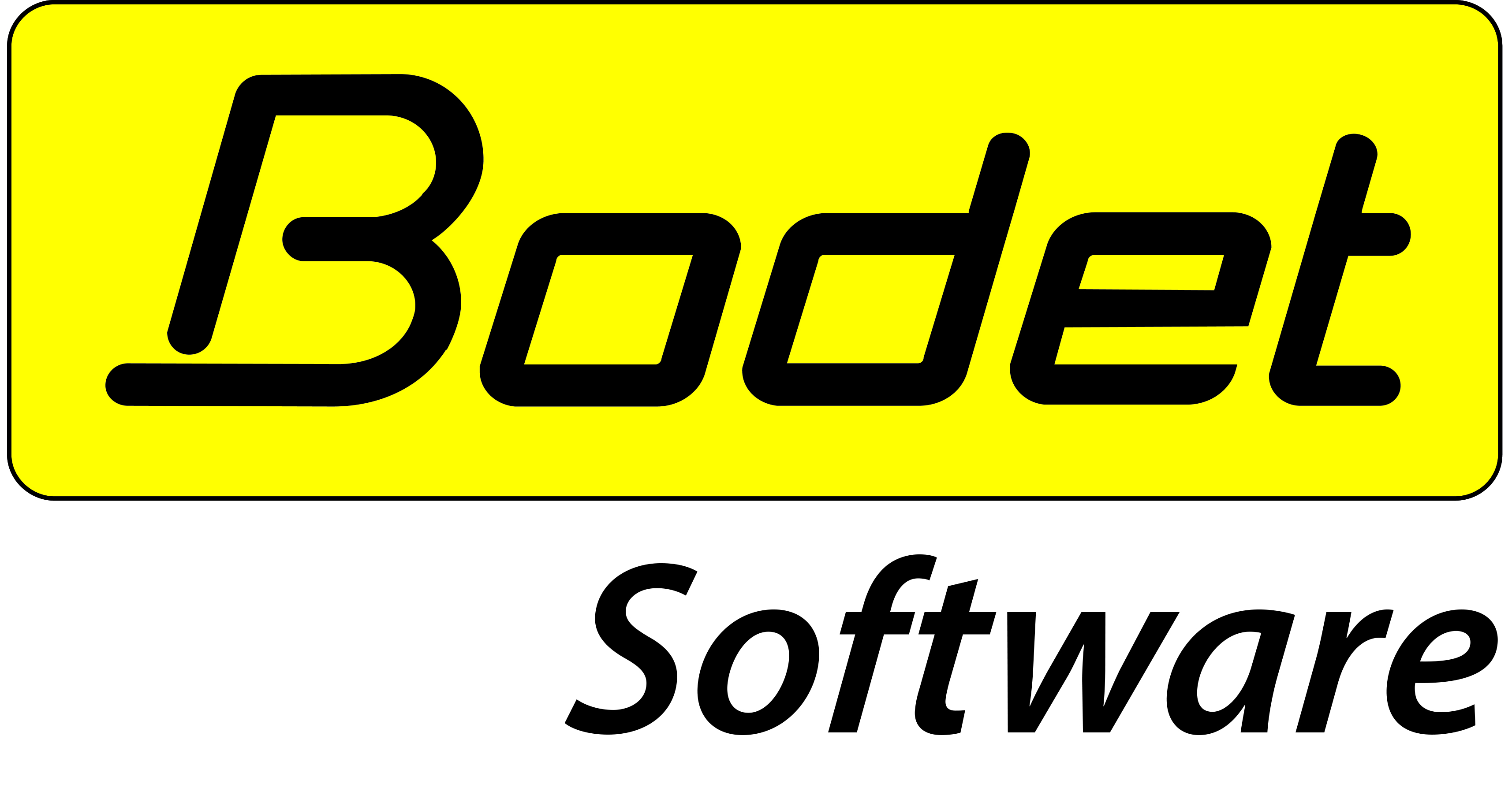 Bodet Software
Bd du Cormier 0033 02 41 29 47 50
export@bodet-software.com
https://www.bodet-software.com/
Bodet Software is a leader in Time and Attendance systems worldwide. Our Workforce-Management tool KELIO englobes all that Human resources need: TIME AND ATTENDANCE: working hours, overtime, bonuses, activities; // PLANING of your employees' schedules, absences, activities, etc; // ACCESS CONTROL of your buildings; // + Bodet has gathered 30 years of experience in workforce management automation and we are here to share with you our know-how. Both our Software and Hardware are designed and produced in France with the biggest attention to quality and durability.
Standnummer
D.11
Halle
Halle 4.2
---

BONAGO Incentive Marketing Group GmbH
Werinherstraße 91, D-81541 München 0800 – 503 511 179
service@bonago.de
https://www.bonago.de
BONAGO is a leading provider of flexible, customisable and attractive reward solutions for the HR sector. The portfolio of the reward experts offers comprehensive solutions for motivating, enhancing performance and retaining employees. This includes the only multi-flex-ben-portal with 25 individual and flexible benefits for your employees, in addition to voucher-based non-cash benefit solutions, systems for granting of the recreation allowance, employee benefit worlds and a social recognition platform.
Standnummer
J.21
Halle
Halle 4.1
---

Bonrepublic
Wattgasse 48, 1170 Wien, Österreich +43 676 9500037
jakob.feigl@bonrepublic.com
https://www.bonrepublic.com/de/
Bonrepublic is a holistic talent management platform that unleashes full potential of employees, promotes engagement and binds employees to the company. Bonrepublic combines the following functions in a holistic platform: surveys, recognition, goals & OKR's, feedback & development, idea management & benefits. Executives and employees love the simplicity of Bonrepublic and how it enables scaling performance, communicating target processes across the entire company, rewarding success and ideas, while motivating and engaging employees in the process.
Standnummer
SUV - F.36-2
Halle
Halle 4.2
---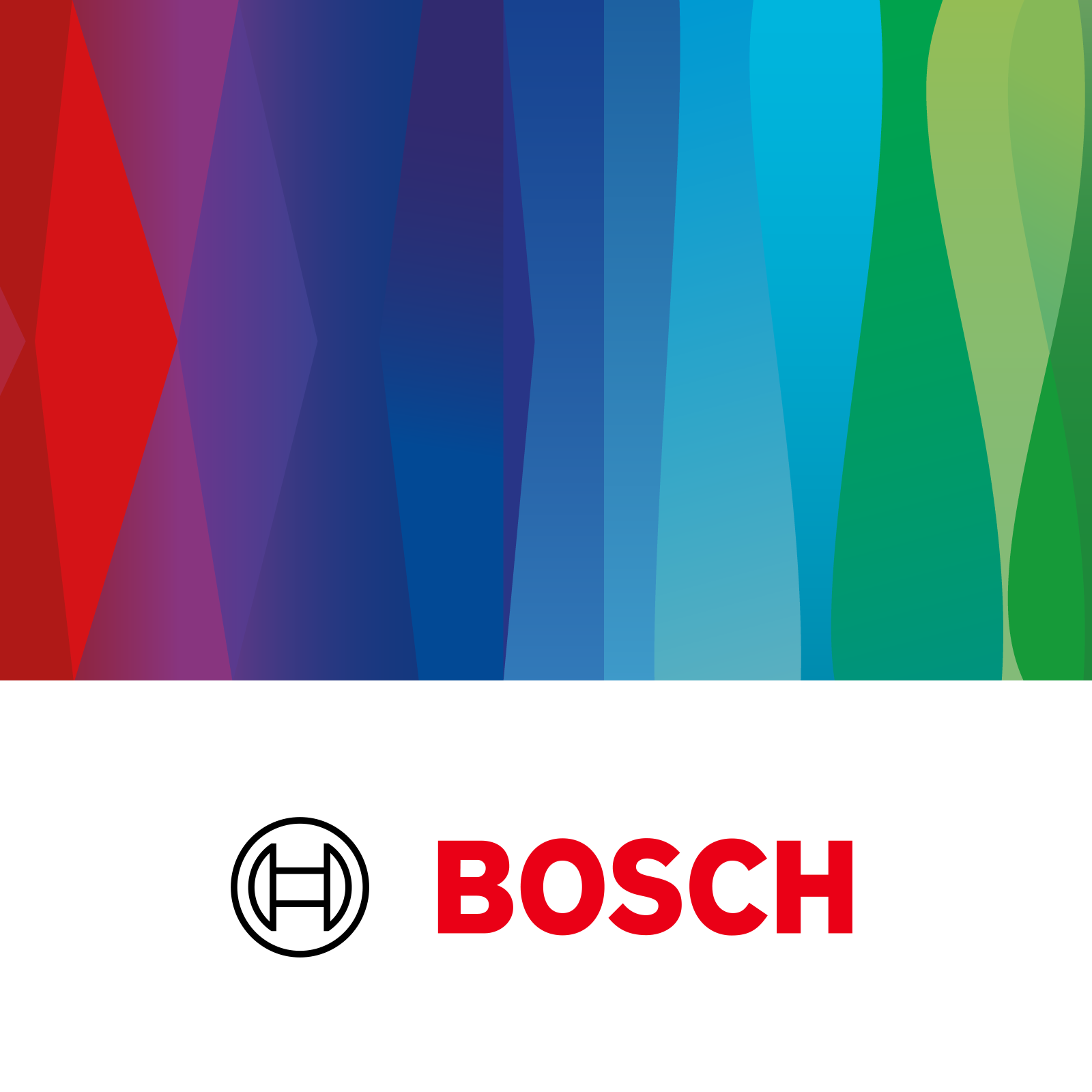 Bosch Energy and Building Solutions
Robert-Bosch-Ring 5 - 7, 85630 Grasbrunn +49 89 6290-0
boschbuildingsolutions.csr@de.bosch.com
www.boschbuildingsolutions.com/de
HR like a Bosch – how to master the digital HR transformation! As a reliable partner, Bosch offers you innovative HR solutions for time and workforce management. In this way we simplify core processes and support your HR department in the long term while reducing costs at the same time. Regardless of industry and company size, the experts from Bosch support you achieving a higher degree of automation and transparency and thus mastering the digital HR transformation.
Standnummer
D.30
Halle
Halle 4.2
---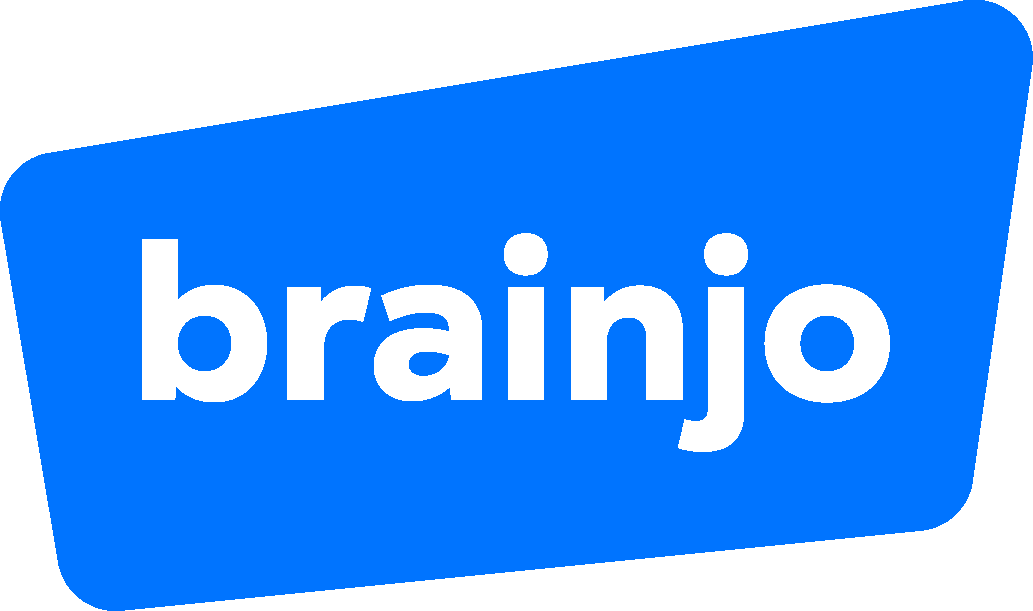 brainjo GmbH - Virtual Reality für das BGM
Franz-Mayer-Straße 1, 93053 Regensbrug 017661411794
info@brainjo.de
www.brainjo.de
Burnout prevention and exercise compensation for corporate health management with virtual reality! We pursue the great concern to create a stronger awareness for brain sports. Through a combination of brain training tasks and movement training in virtual reality, we want to achieve this goal. A new feature of the brainjo offer is that, in addition to brain training, the element of movement also plays an important role, thus bringing body and mind into harmony: Brain. Body. Balance.
Standnummer
F.56-10
Halle
Halle 4.2
---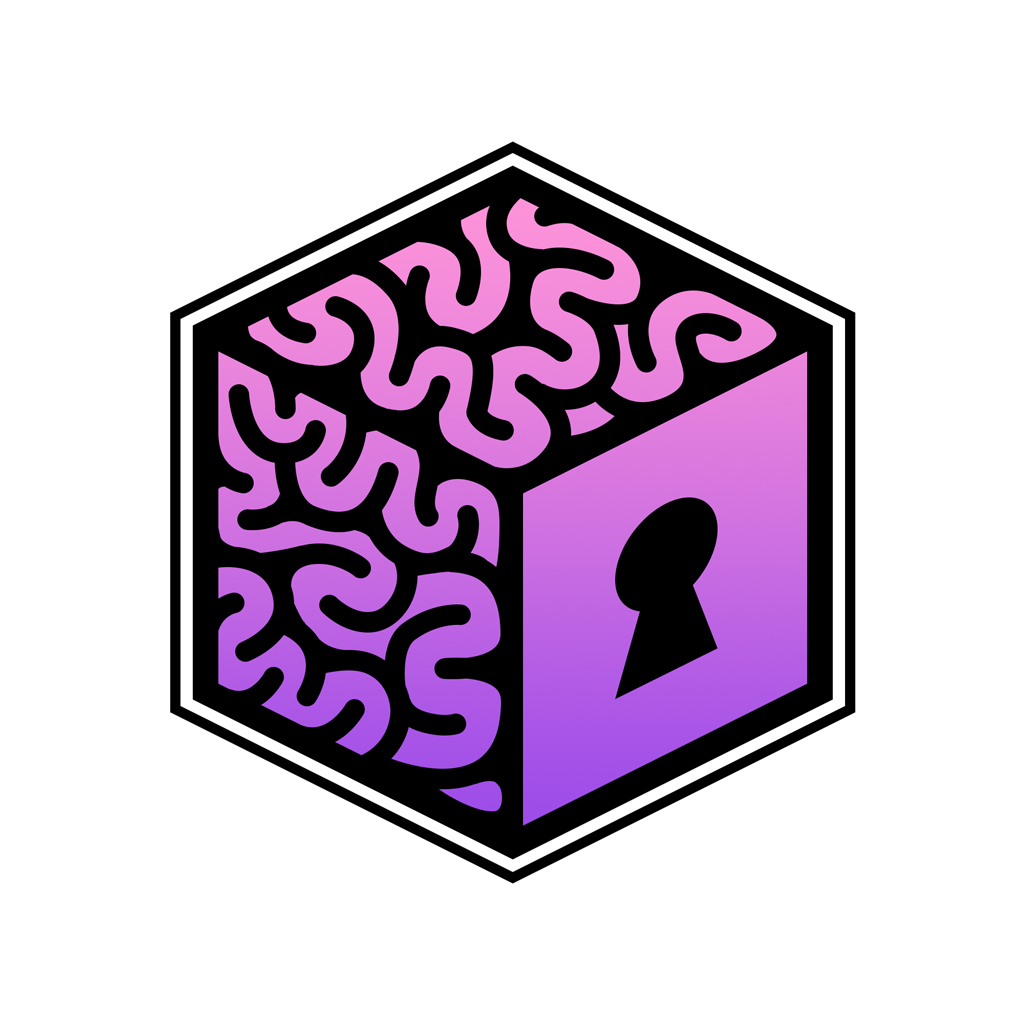 BrainRooms
Wehrstr. 1, D-46047 Oberhausen +49 208 30670950
info@brainification.de
https://brainrooms.de
Online Escape Rooms for health promotion and teambuilding. Digital, playful, simple. Collecting knowledge about health - anywhere, anytime, as a team.
Standnummer
SUV - F.36-36
Halle
Halle 4.2
---
Bremer Rechenzentrum GmbH
Universitätsallee 5, D-28359 Bremen +49 421 20152-0
vertrieb@brz.ag
https://www.brz.ag
Das Bremer Rechenzentrum (kurz: BRZ) ist seit 50 Jahren professioneller Partner für IT-Lösungen und Services rund um die Lohn- und Gehaltsabrechnung und das Personalmanagement. Unser Anspruch ist es, die komplexen HR-Prozesse unserer Kunden möglichst einfach und effizient zu gestalten. Unser Angebot umfasst neben einem professionellen Projektmanagement die zuverlässige Durchführung der Entgeltabrechnung im Teil- (Proccessing Service) oder Fullservice (Managed Service/BPO) inklusive der Pflege Ihres Lohnartenrahmens, selbstverständlich unter Berücksichtigung aller gesetzlichen Vorschriften.
Standnummer
F.11
Halle
Halle 4.2
---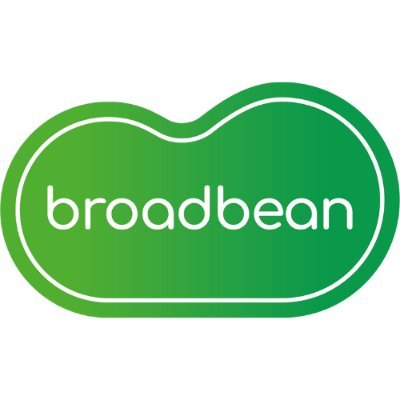 Broadbean Technology
- +49 89 38038500
salesde@broadbean.com
https://www.broadbean.com/de/
-
Standnummer
K.29
Halle
Halle 4.1
---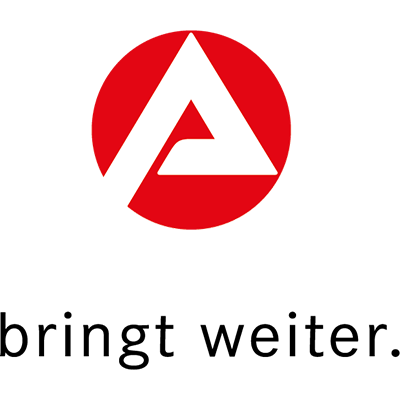 Bundesagentur für Arbeit
155 Agenturen für Arbeit sind vor Ort für Sie da! 0800 4 555520
https://www.arbeitsagentur.de/eservices-unternehmen
https://www.arbeitsagentur.de/
Die Bundesagentur für Arbeit (BA) ist die größte Dienstleisterin für den deutschen Arbeitsmarkt. Unser Hauptanliegen ist es, Menschen und Arbeit zusammenzubringen. Hierzu bietet Ihnen die BA ein umfangreiches Spektrum an professionellen Dienstleistungen auf kurzen Wegen. Wir beraten Sie individuell zu Fragen rund um das Thema Personal und Arbeitsmarkt, unterstützen bei der Suche nach passenden Mitarbeitenden und erbringen viele weitere Leistungen im Rahmen unseres gesetzlichen bzw. gesellschaftlichen Auftrags. Unser Service ist für Sie kostenfrei.
Standnummer
H.24
Halle
Halle 4.1
---
Bundesverband Betriebliches Gesundheitsmanagement [BBGM] e.V.
Aulweg 41 c, D-35392 Gießen 0800 - 000 92 20
info@bbgm.de
https://www.bbgm.de/
The federal association for corporate health [BBGM] e.V. is an independent professional association. It represents all corporate health subjects in order to strengthen, maintain and restore good health and performance of employees and executive staff by means of an efficient corporate health management. During Zukunft Personal Europe 2022 you will find us together with some of our members on the BBGM-Forum 2.0 in hall 4.2, booth F. 56.
Standnummer
F.56
Halle
Halle 4.2
---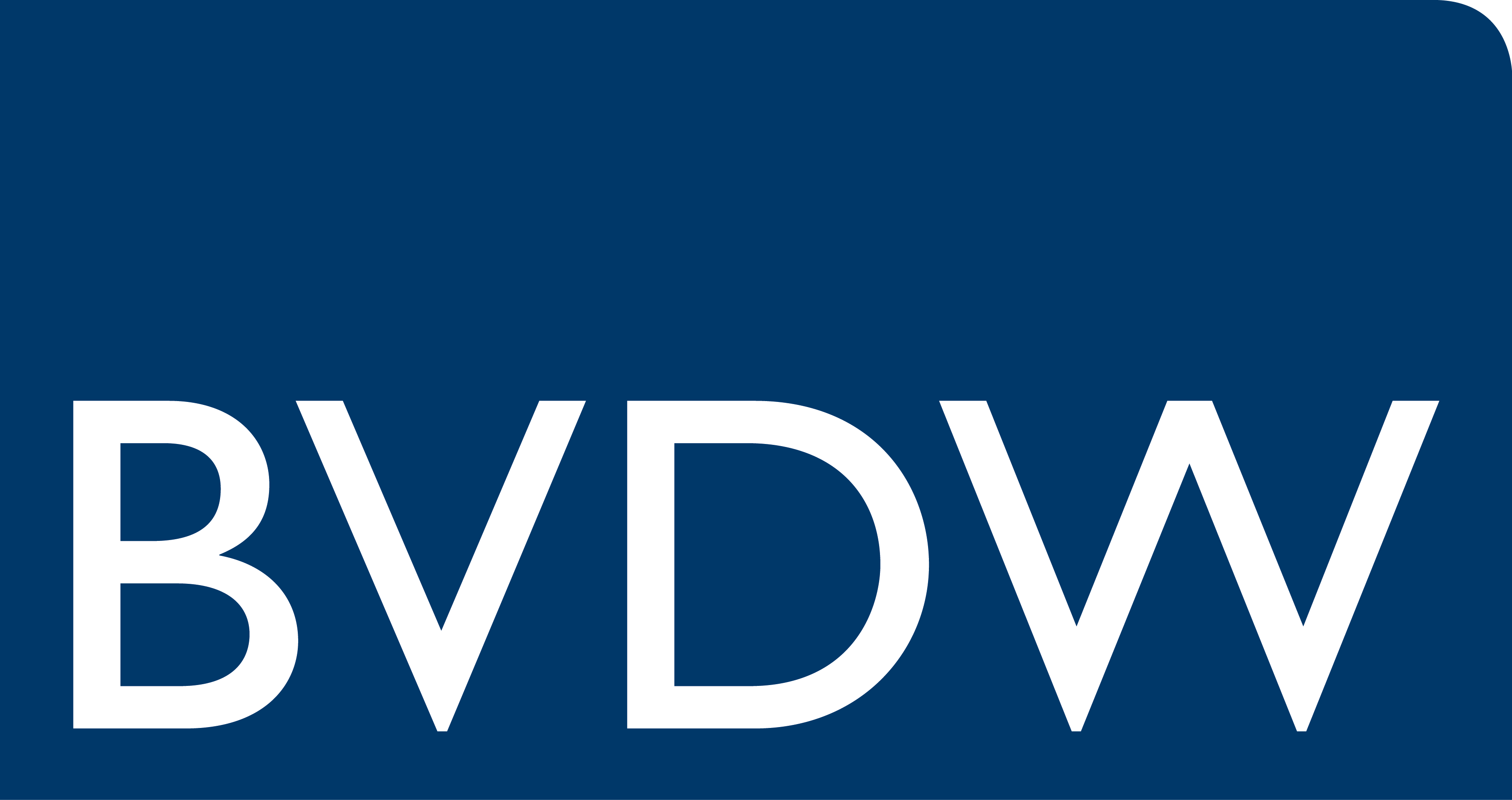 Bundesverband Digitale Wirtschaft (BVDW) e.V.
Schumannstraße 2, 10117 Berlin +49 30 2062186-0
info@bvdw.org
https://www.bvdw.org/
The German Association for the Digital Economy (BVDW) is the central body for the representation of interests of companies that operate digital business models & whose value creation is based on the implementation of digital technologies. As the driving force, guide & accelerator of digital business models, the BVDW represents the interests of the digital economy towards politics & society and campaigns for the creation of market transparency and framework conditions that encourage innovation. With figures, data & facts, its network of experts provides orientation for a central area of future.
---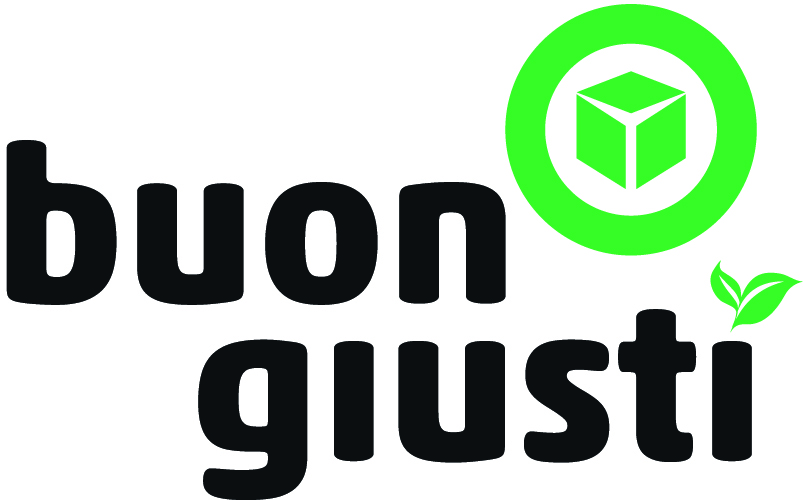 Buongiusti™ - Halbmüller GmbH
Fürberg 16, D-42857 Remscheid 00 49 2191 608 43 67
info@buongiusti.com
https://www.buongiusti.com
Mobile recruiting & job ads on pizzaboxes - advertise specifically in your zip code area! Because in online marketing, all your competition are trying to buy a top placement with insanely high advertising budgets. With pizza boxes, on the other hand, you enjoy a competition-free advertising environment, because once the pizza box lands on the table at the Pizzalover, it will be the one that is printed with your advertising! In this way, you reach opportunists in particular who have not even thought about changing jobs, and direct them directly to your application portal via QR code.
Standnummer
J.19
Halle
Halle 4.1
---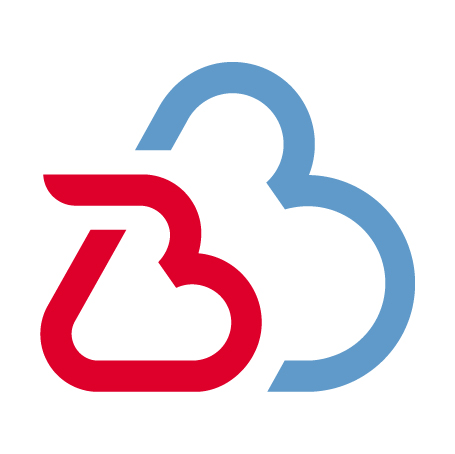 BusinessBike GmbH
Parkstraße 8 09161 7820-000
kontakt@businessbike.de
www.businessbike.de
BusinessBike is one of the leading bike leasing providers in Germany. With the real-time portal, which has been awarded several times as the best leasing portal in Germany, BusinessBike organizes leasing between companies, employees and specialist dealers quickly, easily and digitally. The mega trend in Germany is mobility - not just on the road, but also in the mind. We make leasing a company bike as easy as riding a bicycle - for companies, employees, the self-employed and specialist dealers.
Standnummer
A.56
Halle
Halle 4.2
---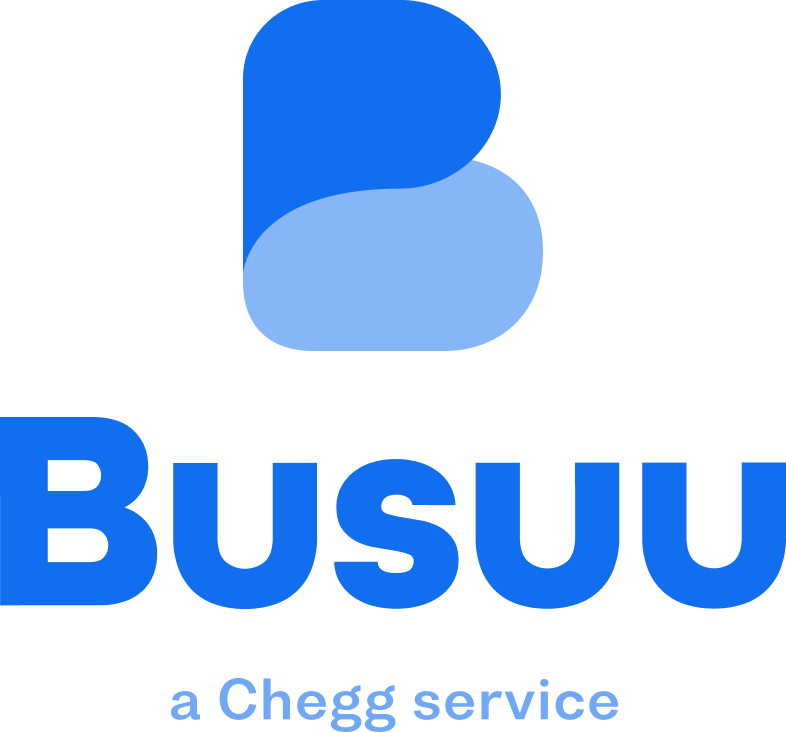 Busuu
Broadwalk House, 5 Appold St, London EC2A 2AG, United Kingdom +44 20 3301 9955
sales@busuu.com
https://business.busuu.com/
Busuu designs online language training that gets results - from stronger employee engagement and internal efficiency to better customer experiences that improve sales. Our ultimate vision is to overcome workplace language barriers so employees and the wider business can thrive. We offer award-winning courses in 14 different languages, options to tailor content to the individual, and organizational needs, online Live Lessons with professional language tutors, and the means to measure success with our Management Platform. Join over 500 companies that trust Busuu for language learning.
Standnummer
I.55
Halle
Halle 4.1
---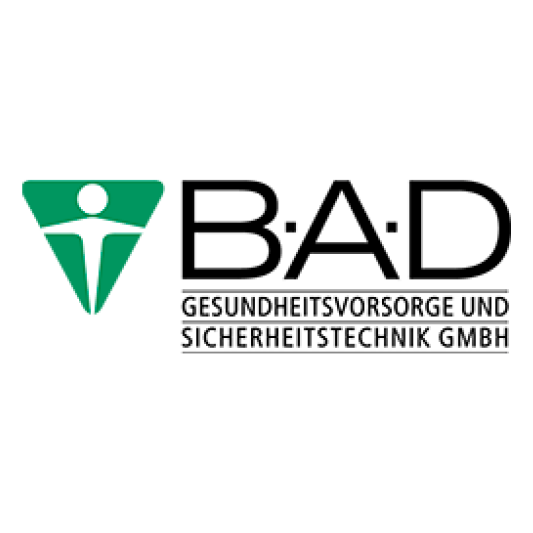 B·A·D Gesundheitsvorsorge und Sicherheitstechnik GmbH
Herbert-Rabius-Straße 1, 53225 Bonn 0800 124 11 88
info@bad-gmbh.de
https://www.bad-gmbh.de/
B·A·D - your high quality and flexible partner for health prevention B·A·D Gesundheitsvorsorge und Sicherheitstechnik GmbH with around 5,000 employees is leading independent Occupational Health and Safety Provider with experience in helping the clients to improve employee well-being at 250 locations in Germany and Europe - here under the name TeamPrevent.
Standnummer
A.51
Halle
Halle 4.2
---
C
---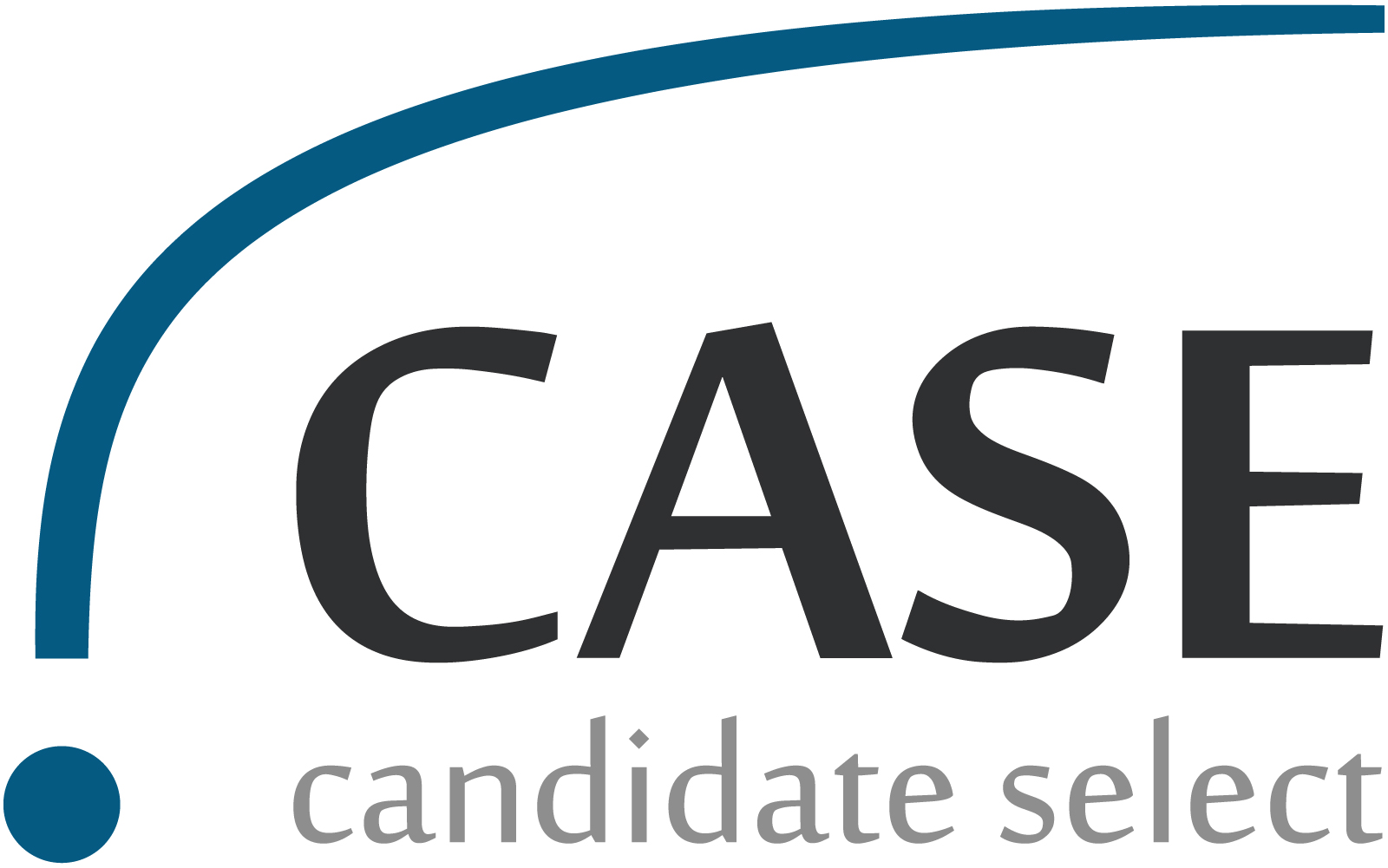 candidate select GmbH
Raderbergerstr. 173 - 175 0221 99 55 44 63
jg@candidate-select.com
www.candidate-select.com
As a spin-off from the University of Bonn, candidate select GmbH (CASE) develops algorithms for the fair assessment of qualifications in recruiting. CASE can fairly compare graduates from universities worldwide and thus offers a reliable solution for pre-selection. In addition, CASE supports a fast-growing network of above-average students with career entry. The HR-Tech start-up offers companies various access options to this talent pool, which has over 40,000 members.
Standnummer
SUV - F.36-24
Halle
Halle 4.2
---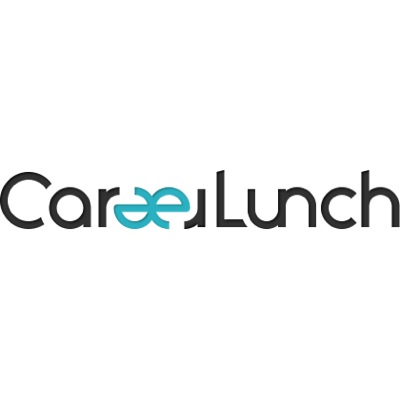 CareerLunch
Bahnhofstrasse 2, CH-6060 Sarnen +4917662814206
hello@careerlunch.com
https://www.careerlunch.com/business
By 2024, three quarters of the workforce are Millenials and GenZ. When deciding where to work, soft factors as work culture, learning opportunities, and inclusive teams are becoming increasingly important. Traditional recruitment makes it hard to evaluate whether there is a good fit in terms of such soft factors. CareerLunch is a platform that matches potential candidates with potential employers for informal conversations, in person over lunch or virtually over coffee or tea. Talents can get authentic company insights and companies can make their culture tangible and hire the best.
Standnummer
SUV - F.36-19
Halle
Halle 4.2
---
Cegid Talentsoft
Spichernstrasse 6D, 50672 Köln +492211688030
contact.de@talentsoft.fr
https://www.cegid.de/
In a rapidly changing World of Work, Cegid Talentsoft helps companies rethink HR and give them a competitive edge through sustainable HR transformation. Cegid Talentsoft is Cegid's cloud-based Human Capital Management platform. With more than 2,000 installations, it serves international clients across a wide range of industries.
Standnummer
C.26
Halle
Halle 4.2
---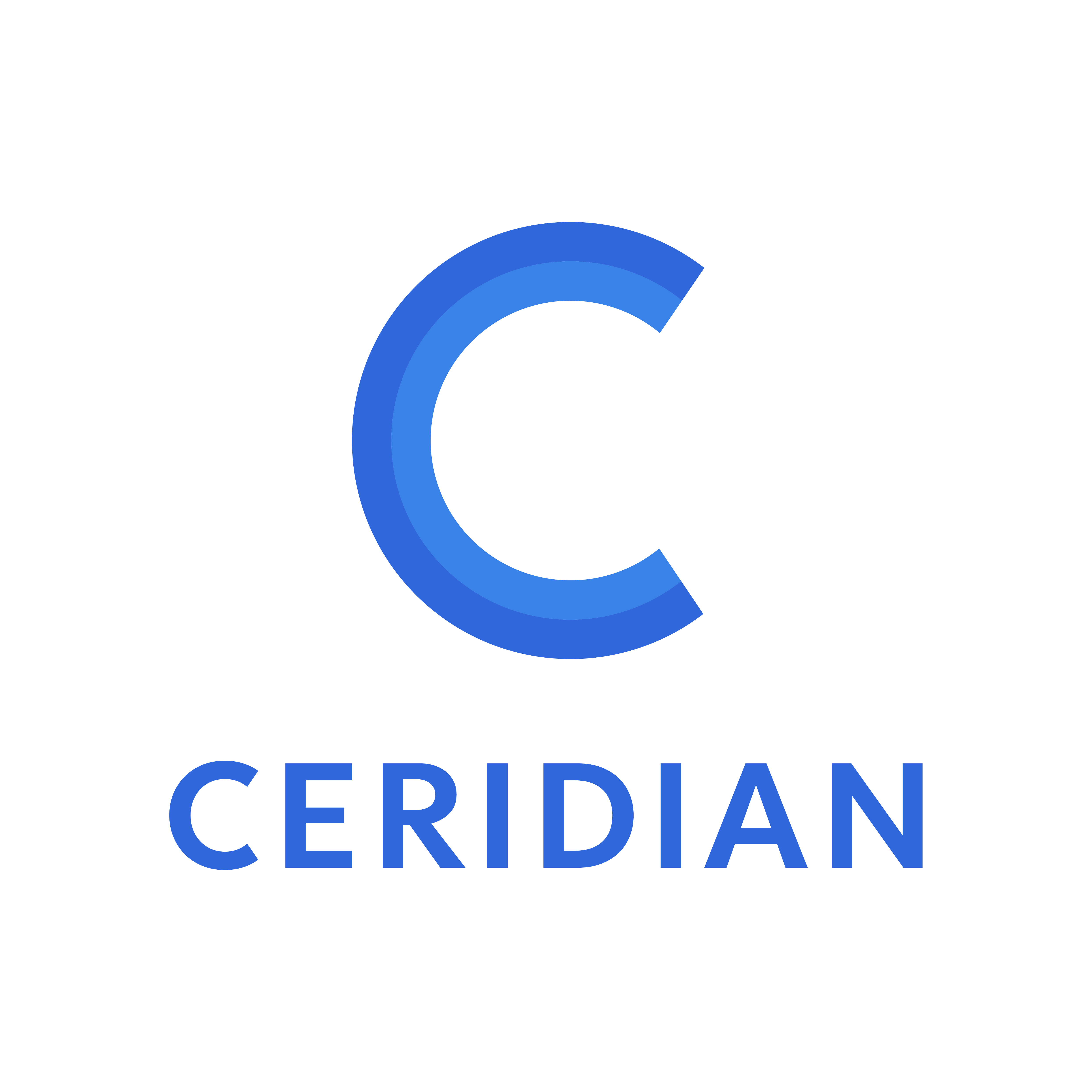 Ceridian Dayforce
Kaiserswerther Str. 135, 40474 Düsseldorf +4921186943051
dachsales@ceridian.com
https://www.ceridian.com
Ceridian. Makes Work Life Better™. Ceridian is a global human capital management software company. Dayforce, our flagship cloud HCM platform, provides human resources, payroll, benefits, workforce management, and talent management functionality. Our platform is used to optimize management of the entire employee lifecycle, including attracting, engaging, paying, deploying, and developing people. Ceridian has solutions for organizations of all sizes. Visit Ceridian.com or follow us @Ceridian.
Standnummer
E.24
Halle
Halle 4.2
---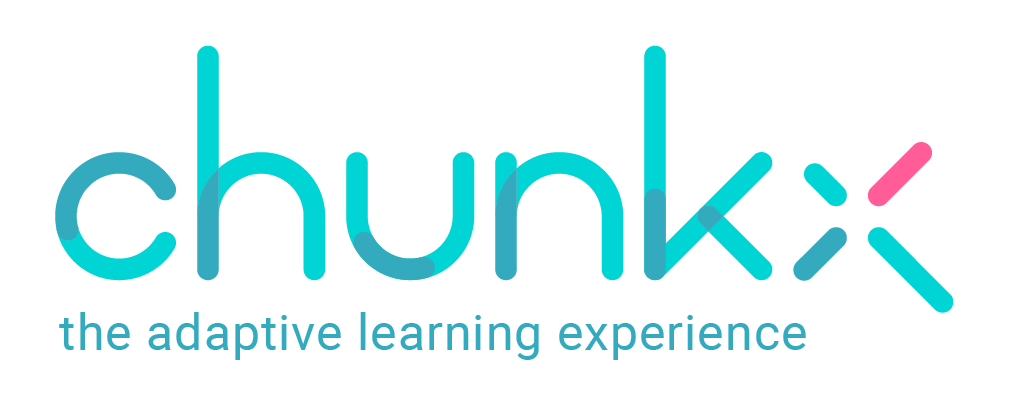 chunkx
Rather Straße 25, 40476 Düsseldorf 021193674937
info@chunkx.io
https://about.chunkx.io
With chunkx, HR developers, trainers, and authors can sustainably supplement their continuing education offerings. Continuous mobile self-learning becomes easy, as does the creation of microlearning units (MLU) in the chunkx creator authoring tool - either manually or Kl-supported. Learning time becomes more relevant and employees more effective than ever before. Small, meaningful MLUs are user-selected based on strengths and weaknesses and displayed in any device. chunkx is currently the only platform that automatically creates and delivers adaptive MLE.
Standnummer
SUV - F.36-16
Halle
Halle 4.2
---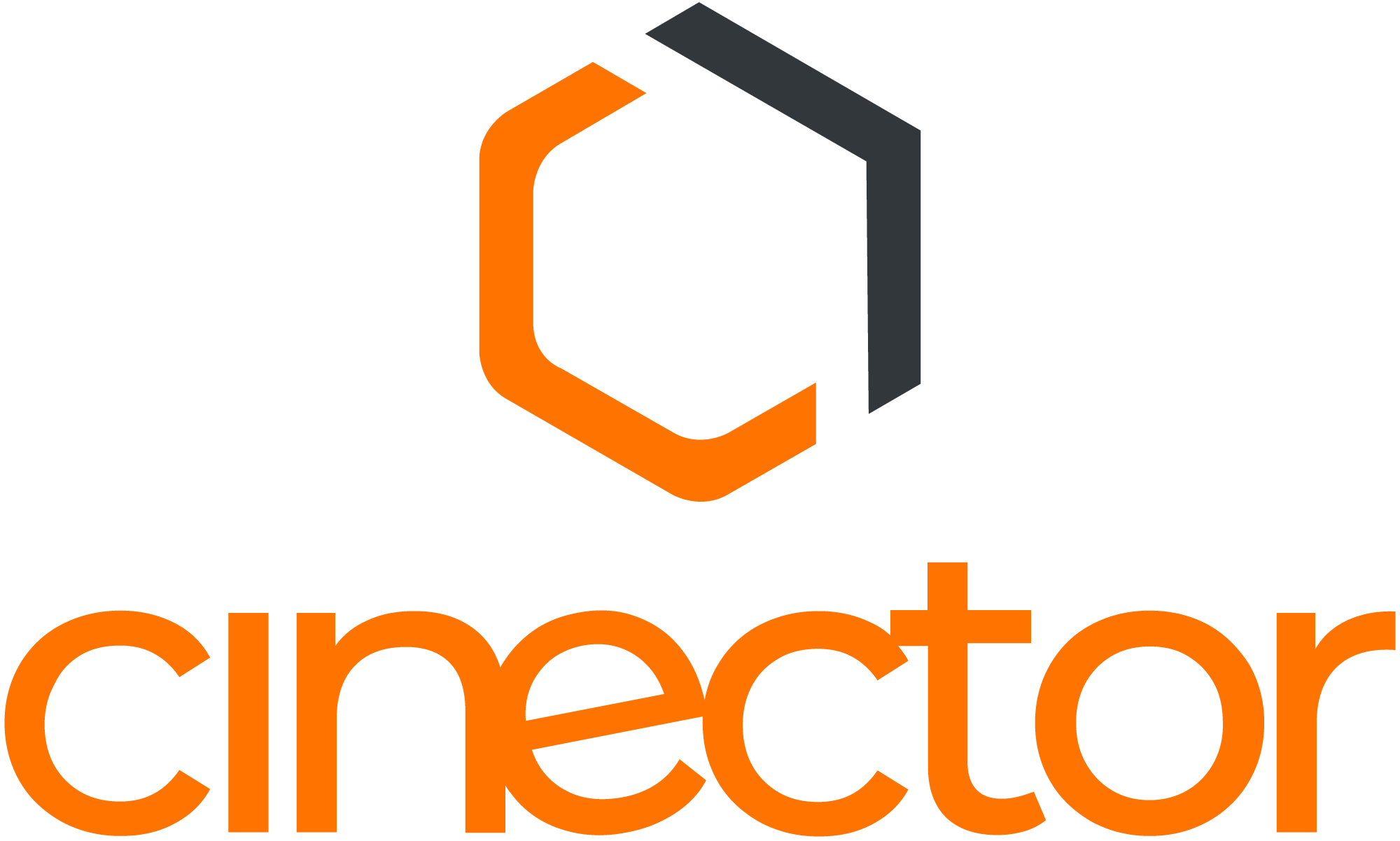 Cinector GmbH
Leipziger Straße 25, 09648 Mittweida 03727 9989403
info@cinector.com
https://www.cinector.com/de/
Cinector is bringing Hollywood into your office. Join our customers Porsche, Schöffel, and Douglas, and create high-quality video content for onboarding, corporate communication, and e-learning yourself at the click of a button. No postproduction needed. Our green screen technology puts the presenter in the limelight. Add attention-grabbing 3D elements and virtual camera movements – for impactful video communication.
Standnummer
H.38
Halle
Halle 4.1
---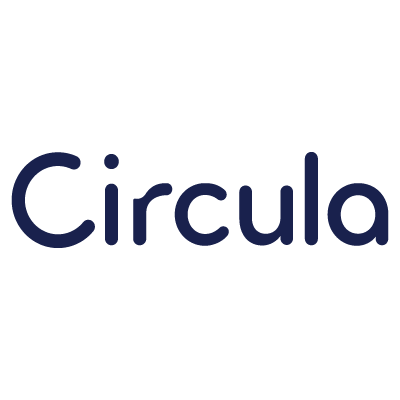 Circula GmbH
Schönhauser Allee 148, 10435 Berlin +493058849101
info@circula.com
www.circula.com
Circula offers for the first time a solution that combines the full digital management of expenses and travel costs as well as employee benefits in one solution - putting the employee perspective at the centre. From internet and meal allowances to mobility budgets: All benefits can be flexibly used tax-optimized and suitable for working remotely. The Circula software is designed for seamless integration into accounting processes and is compliant with European tax standards. Among Circula's 1,200 customers are DATEV, Ebner Stolz, DFL, Infarm, and Orthomol.
Standnummer
D.03
Halle
Halle 4.2
---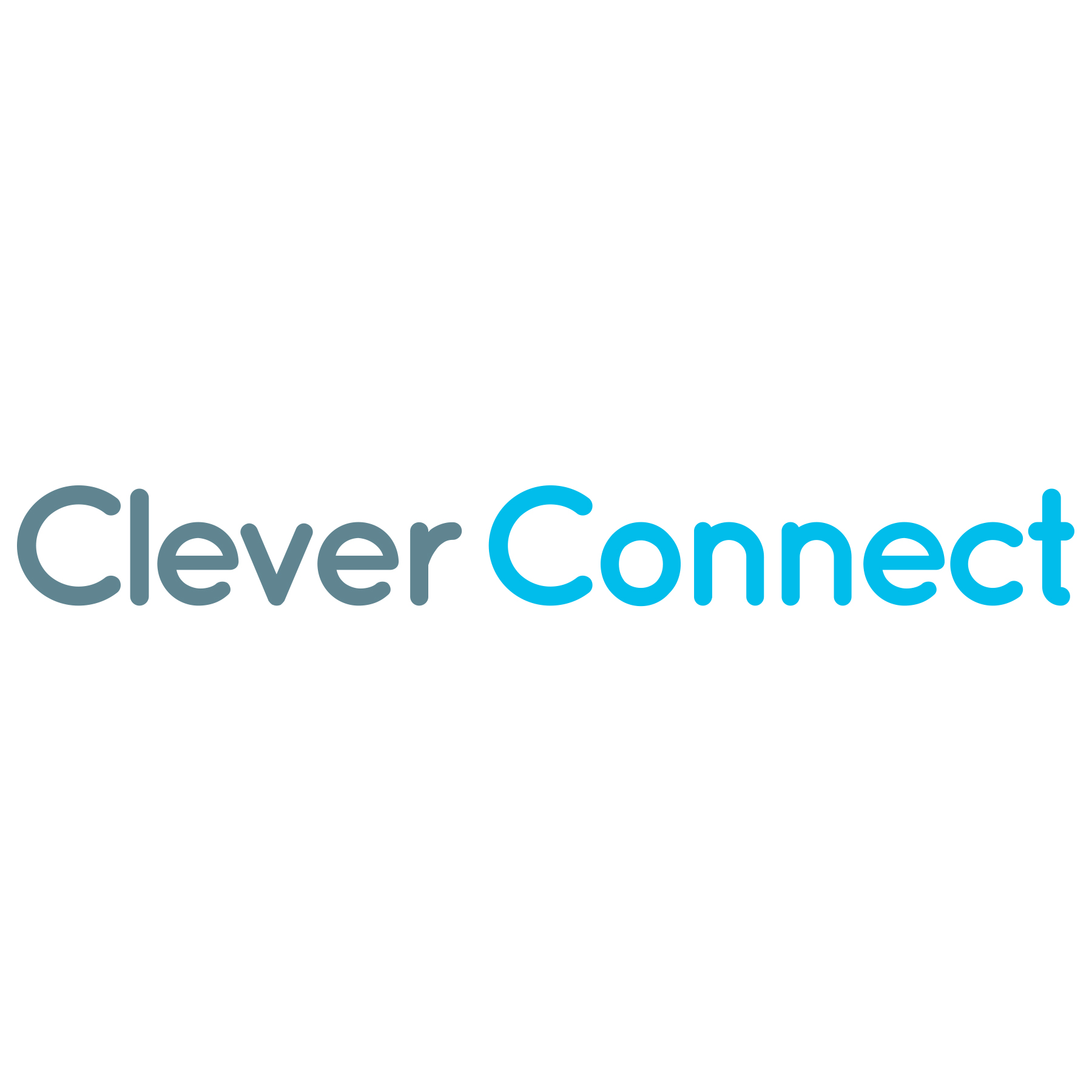 CleverConnect
Nymphenburger Straße 86, D-80636 München +49 (0) 89 41615976-0
kontakt@cleverconnect.com
www.cleverconnect.com/de/
CleverConnect is a European specialist of talent acquisition solutions. Our AI-powered Candidate Experience Platform helps companies to attract qualified candidates (talent sourcing, employee referral and advocacy), build long-term relationships with them (career sites, talent nurturing, CRM), identify their skills and potential (video interviewing, CV scoring, talent matching) and provide them with an fulfilling candidate journey. In June 2022, CleverConnect and Talentry joined forces to become the European champion for talent acquisition solutions.
Standnummer
J.38
Halle
Halle 4.1
---

CoachHub GmbH
Rankestraße 5-6, 10789 Berlin +49 30 5679 5055
info@coachhub.com
https://www.coachhub.com/de/
CoachHub is the leading global talent development platform that enables organisations to create a personalised, measurable and scalable coaching programme for the entire workforce, regardless of department and seniority level. By doing so, organisations are able to reap a multitude of benefits, including increased employee engagement, higher levels of productivity, improved job performance and increased retention. CoachHub's global pool of coaches is comprised of over 3,500 certified business coaches in 90 countries across six continents with coaching sessions available in over 60 languages.
Standnummer
G.40
Halle
Halle 4.1
---

Cobrainer GmbH
Lothstraße 5, D-80335 München +49 89 4141 7468-5
sales@cobrainer.com
https://www.cobrainer.com/
Cobrainer is the leading AI-based skills platform for internal recruiting, talent and skill management. Established as a SaaS company in 2019, the startup manages over 100,000 employee profiles for enterprise companies. The software's clever matching algorithm recognizes and matches over 500,000 individual employee skills with suitable positions, projects and training opportunities. A smart tool for career planning and training for employees and the key to more skill transparency, better recruiting and employee retention for companies.
Standnummer
G.13
Halle
Halle 4.1
---

Codility
107 Cheapside 9th Floor London EC2V 6DN United Kingdom +44 208 970 78 68
sales@codility.com
https://codility.com
Codility is the #1 rated technical interview platform for teams to test the coding skills of developers and make evidence-based hiring decisions. Codility makes great hiring decisions effortless without wasting engineering or recruiter time. Candidates are evaluated equally based on the technical skills that matter, enabling engineering leaders to build high-performing, diverse teams that power growth.
Standnummer
I.29
Halle
Halle 4.1
---
Communardo Software GmbH
No description available
Standnummer
-
Halle
Halle 4.1
---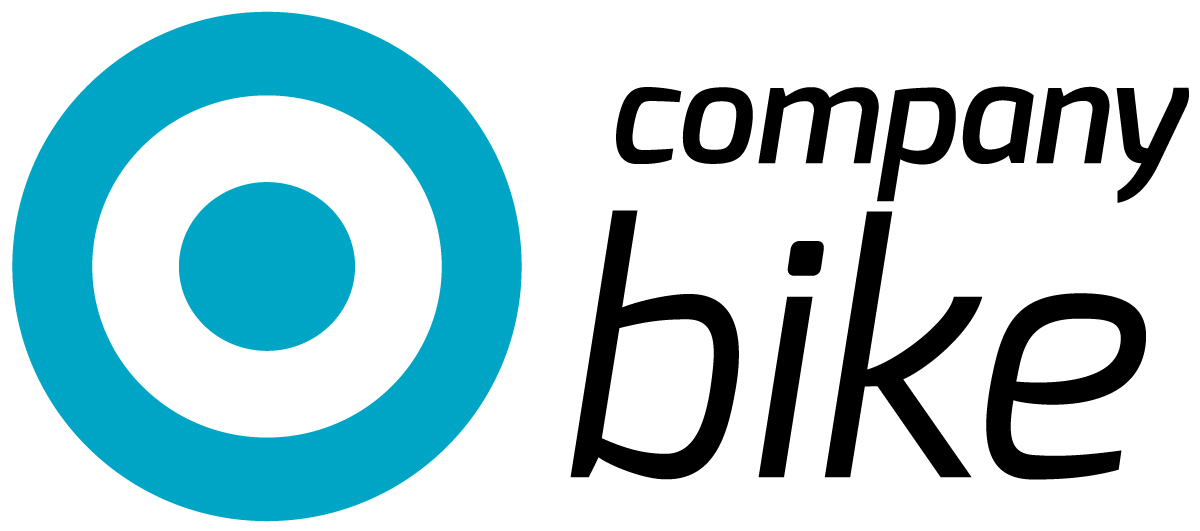 company bike solutions GmbH
Aidenbachstraße 54-56, D-83179 München +49 89 24 29 41 50
info@company-bike.com
https://company-bike.com/
Company Bike is one of the leading service providers for company bikes specialized in large enterprises. Through simple, 100% digital processes, Company Bike keeps the effort for HR departments as low as possible and offers an extremely attractive employee benefit. As a full-service provider, Company Bike takes care of all customers' concerns at more than 10,000 company locations across Germany. Our full service includes the creation of a customized online portal, individual bike advice for your employees, personal delivery at the company location and mobile repair service.
Standnummer
A.42
Halle
Halle 4.2
---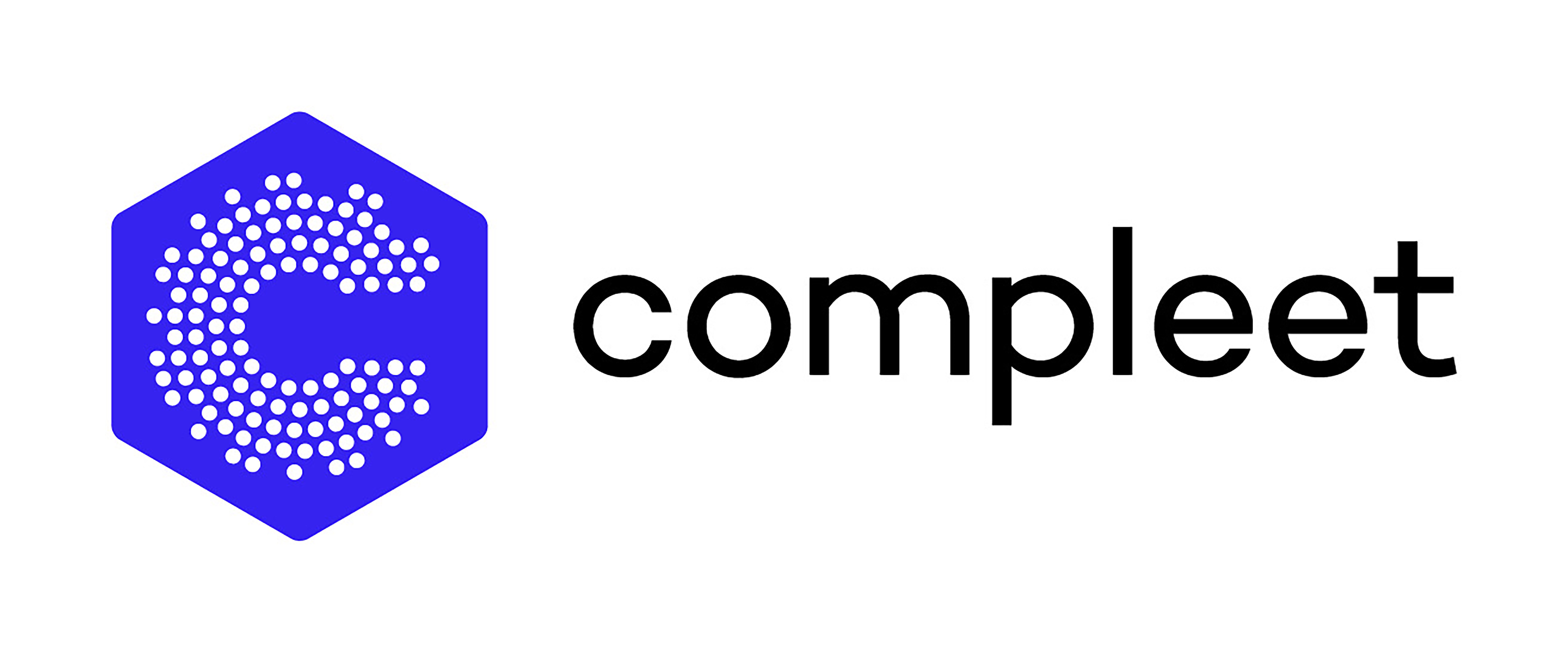 compleet GmbH
Hauptstr. 8, D-82008 Unterhaching +49 (0)89 2488 07 200
info@compleet.com
www.compleet.com
The right employees in the right place at the right time. compleet offers HR solutions and services: From recruiting to ATS and VMS, to the management of the entire internal and external workforce. The goal is to identify additional needs in real time, find suitable candidates, hire in a legally compliant manner and be able to plan more efficiently. compleet is the merger of GermanPersonnel, Compana, EVINT, AVAX and TALOS. Around 65,000 users - strategists, HR managers, shift managers, recruiters - currently work with compleet solutions.
Standnummer
G.01
Halle
Halle 4.1
---

concludis GmbH
Frankfurter Straße 561, D-51145 Köln +49 2203 89 85 6-0
info@concludis.de
https://www.concludis.com/
With over a million applications processed every year, concludis is one of the leading e-recruiting and applicant management systems. concludis accompanies recruiters, managers, business partners, employee representatives and many more through the entire recruiting process - from the application and approval of a new advertisement, the publication in 400+ job exchanges to the hiring of the desired candidate.
Standnummer
A.26
Halle
Halle 4.2
---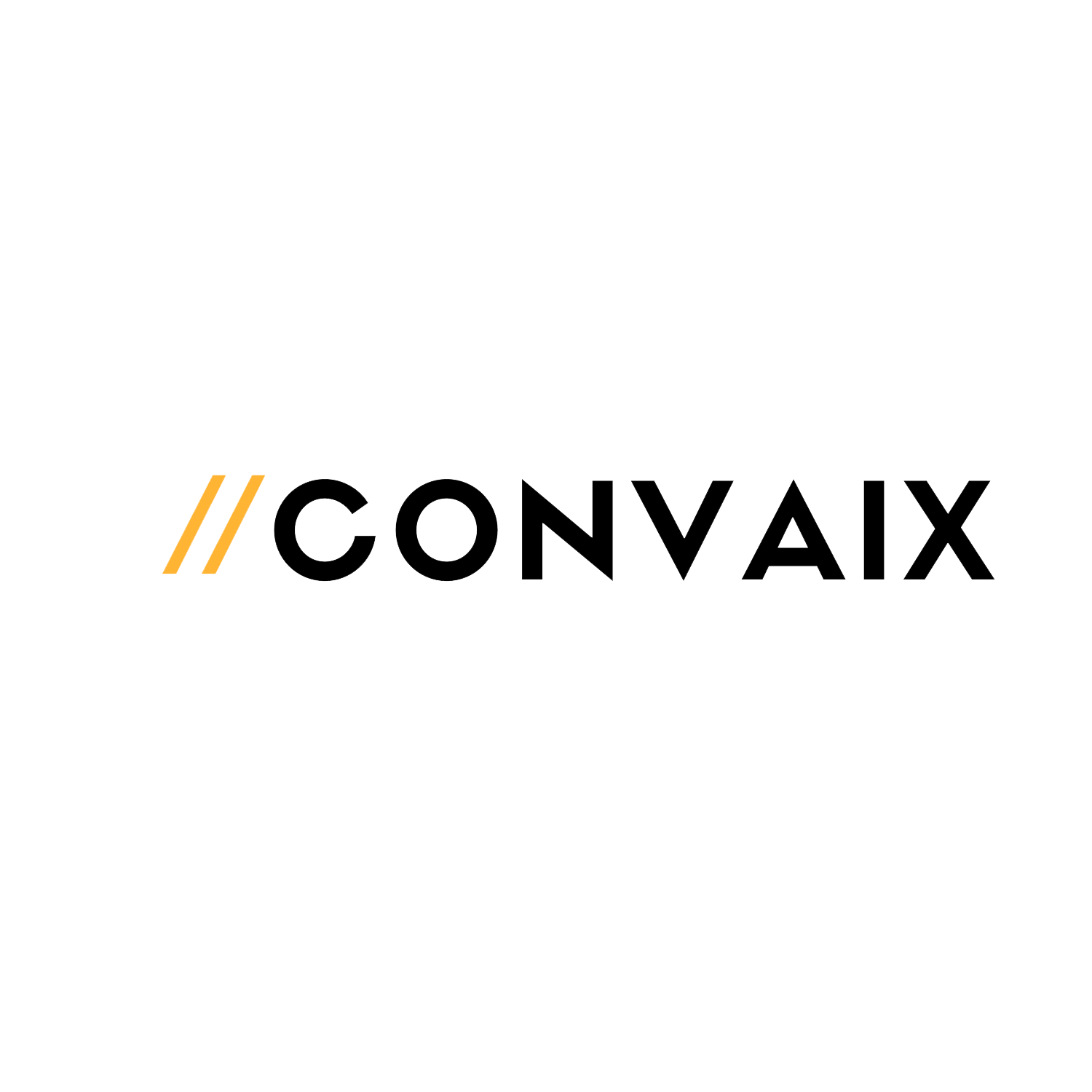 CONVAIX GmbH
Peterstr. 44-46, 52062 Aachen 0241 56001670
info@convaix.de
www.convaix.de
How to reach the right applicants in today's world and become known as a strong employer brand.
Standnummer
SUV - F.36-12
Halle
Halle 4.2
---

Cornerstone OnDemand
Peter-Müller-Str. 3, 40468 Düsseldorf +49 1573 5994832
Info_DE@csod.com
www.cornerstoneondemand.com/de/
Cornerstone powers the future-ready workforce with adaptive HR solutions designed to unite technology, data and content and inspire a work environment of growth, agility and success for all. Cornerstone serves over 6,000 customers and 75M users and is available in 180 countries and 50 languages.
Standnummer
E.20
Halle
Halle 4.2
---

corporate benefits Germany GmbH
Schiffbauerdamm 40 | 10117 Berlin 030 20621660
info@cb-gmbh.com
www.corporate-benefits.de
corporate benefits is the market-leading provider of employee offers in Europe. Founded in 2003 and headquartered in Berlin, corporate benefits has offices in BeNeLux, Italy, Spain, Germany, Austria and in Switzerland, with a total of more than 141 employees. More than 8,4 million registered employees at over 13,500 companies, use the employee offer platforms of corporate benefits throughout Europe. The constantly expanding, wide range of products and services, as well as the possibility of usage online and offline, have helped corporate benefits to achieve this success.
Standnummer
C.34
Halle
Halle 4.2
---

Corrente AG
Martensdamm 6, 24103 Kiel 0431-6005890
am-team@corrente.de
www.corrente.de
Corrente is an independent company with longstanding experience in counseling for employees and managers. We offer counseling, coaching and support all around Germany and Austria - if required also internationally. You can contact the counseling service with personal problems, challenges related to family, work or finances, and other day-to-day queries. With an Employee Assistance Program (EAP) you reduce absenteeism, increase employee satisfaction in your company, promote a healthier lifestyle and increase your attractiveness as an employer. We do EAP from the heart!
Standnummer
D.50
Halle
Halle 4.2
---

corvolution GmbH
Zehntwiesenstraße 35b. 76275 Ettlingen +49 7243 20710-0
sales@mesana.com
https://mesana.com/
What is mesana & what are the benefits? - Location-independent and objective 48h measurement directly at the heart - Result in personal health report - Concrete recommendations for action - Health consultation by telephone - Integration of company's own BGF offers possible - Statistical company report - "Pandemic resistant" and therefore no cancellation due to Corona. Over two days, 18 health parameters are measured and analyzed in the areas of sleep, risk, daily activity and mental health. Our vision: "Prevention instead of pills".
Standnummer
F.56-15
Halle
Halle 4.2
---

Coursera
381 E Evelyn Ave Mountain View, CA 94041, USA n/a
press@coursera.org
https//:www.coursera.org
Coursera is a global online learning platform that offers anyone, anywhere, access to online courses and degrees from leading universities and companies. 107 million learners and thousands of campuses, businesses, and governments have come to Coursera to access world-class learning. We partner with more than 275 leading universities and companies to bring flexible, affordable, job-relevant online learning to individuals and organizations worldwide. We offer a range of learning opportunities—from hands-on projects and courses to job-ready certificates and degree programs.
Standnummer
H.53
Halle
Halle 4.1
---
CSS AG
Friedrich-Dietz-Str. 1, 36093 Künzell +49 661 9392-0
info@css.de
https://www.css.de
Die CSS AG entwickelt seit 1984 benutzerorientierte und branchenübergreifend einsetzbare Business Software für den anspruchsvollen Mittelstand – auch für den internationalen Unternehmenseinsatz. eGECKO entlastet Anwender von täglichen Routinearbeiten und schafft damit neue Freiräume für wichtige strategische Aufgaben und wertvolle Personalarbeit. Das vollintegrierte Personalwesen mit digitaler Personalakte, Recruiting & Bewerbermanagement, Personalmanagement, Lohn & Gehalt, Reisemanagement, Personalzeiterfassung und Talentmanagement sorgt für durchgängig digitale Prozesse.
Standnummer
C.08
Halle
Halle 4.2
---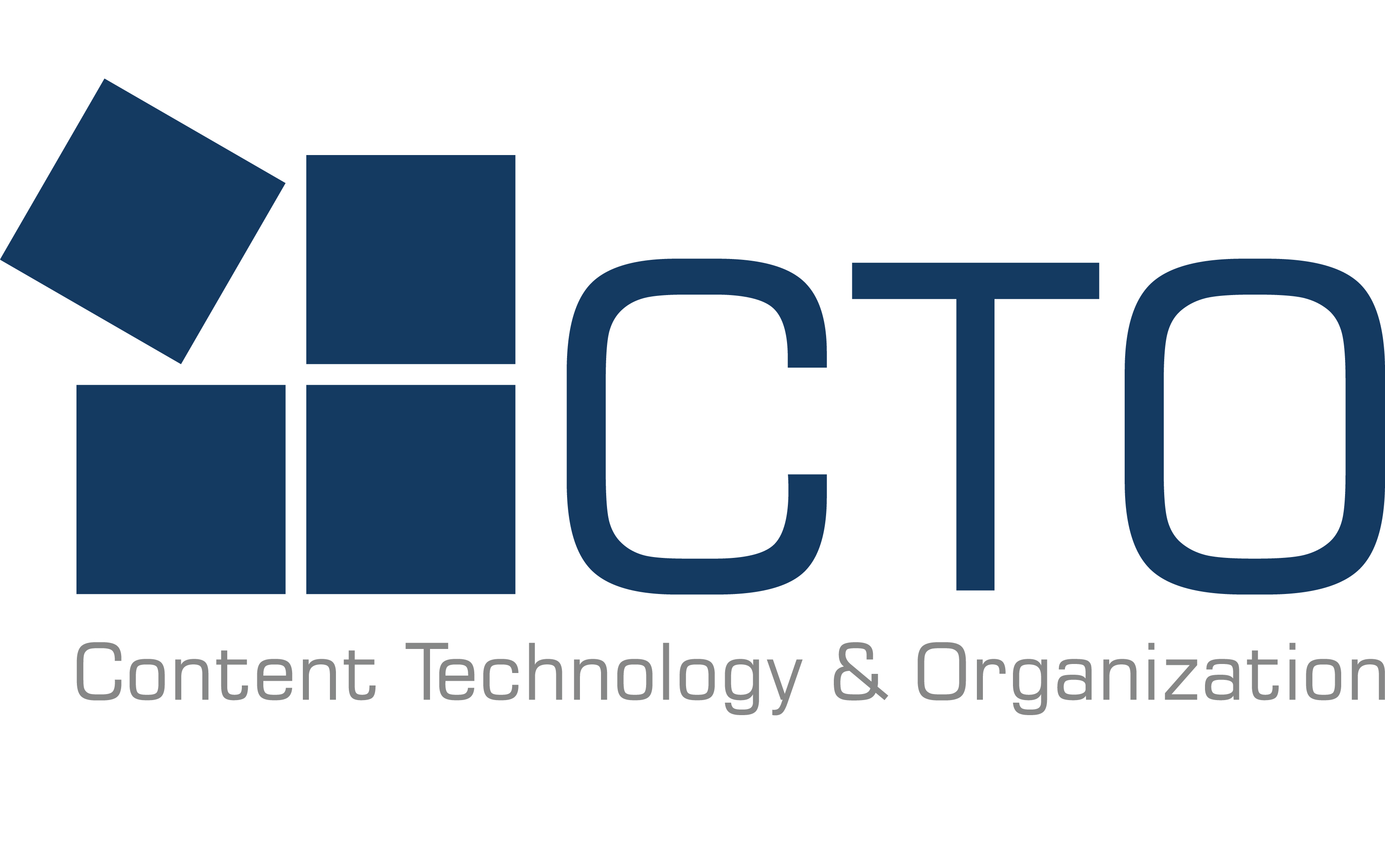 CTO Balzuweit GmbH
Lautlinger Weg 3, 70567 Stuttgart +49 711 718639-0
info@cto.de
https://www.cto.de/
CTO Balzuweit GmbH presents innovative and practical software solutions for the area of HR with which you can automate your processes, accelerate them and make them more transparent - for SAP or other ERP systems. We show you smart strategies and solutions with which you can control a multitude of your tasks in a time-saving way. Make your HR work more effective and get information on the topics of digital personnel files, applicant management, seminar management, onboarding and offboarding, contract management and digitization services.
Standnummer
D.36
Halle
Halle 4.2
---

Culture Amp
2 Leonard Circus, 3rd Floor, EC2A 4DQ London, United Kingdom +44 20 3744 2922
support@cultureamp.com
https://www.cultureamp.com/
Culture Amp is the market leader for employee engagement surveys, performance and development management. Culture Amp helps over 6,000 companies worldwide and in Germany to build future-oriented company cultures that put people first. With over 13 million responses from 70,500 surveys, Culture Amp also has the world's largest collection of employee benchmarks, enabling companies of all sizes and industries to compare against other industry players and optimise their employee experience.
Standnummer
B.26
Halle
Halle 4.2
---

Cytric by Amadeus
Siemensstraße 1, 61352 Bad Homburg +496172910
corporatesolutions@amadeus.com
https://amadeus.com/de/branchen/unternehmen
Cytric by Amadeus is on a mission to transform the digital travel and expense experience by working with our partners to create a smart, seamlessly connected and collaborative ecosystem for business travel. Digital transformation is key to this. This is because end users want intuitive solutions that offer a wide variety of offerings, the best possible user experience, and a seamless process for travel fulfillment, payment, and expense management, while ensuring accessibility and sustainability.
Standnummer
B.08
Halle
Halle 4.2
---
D
---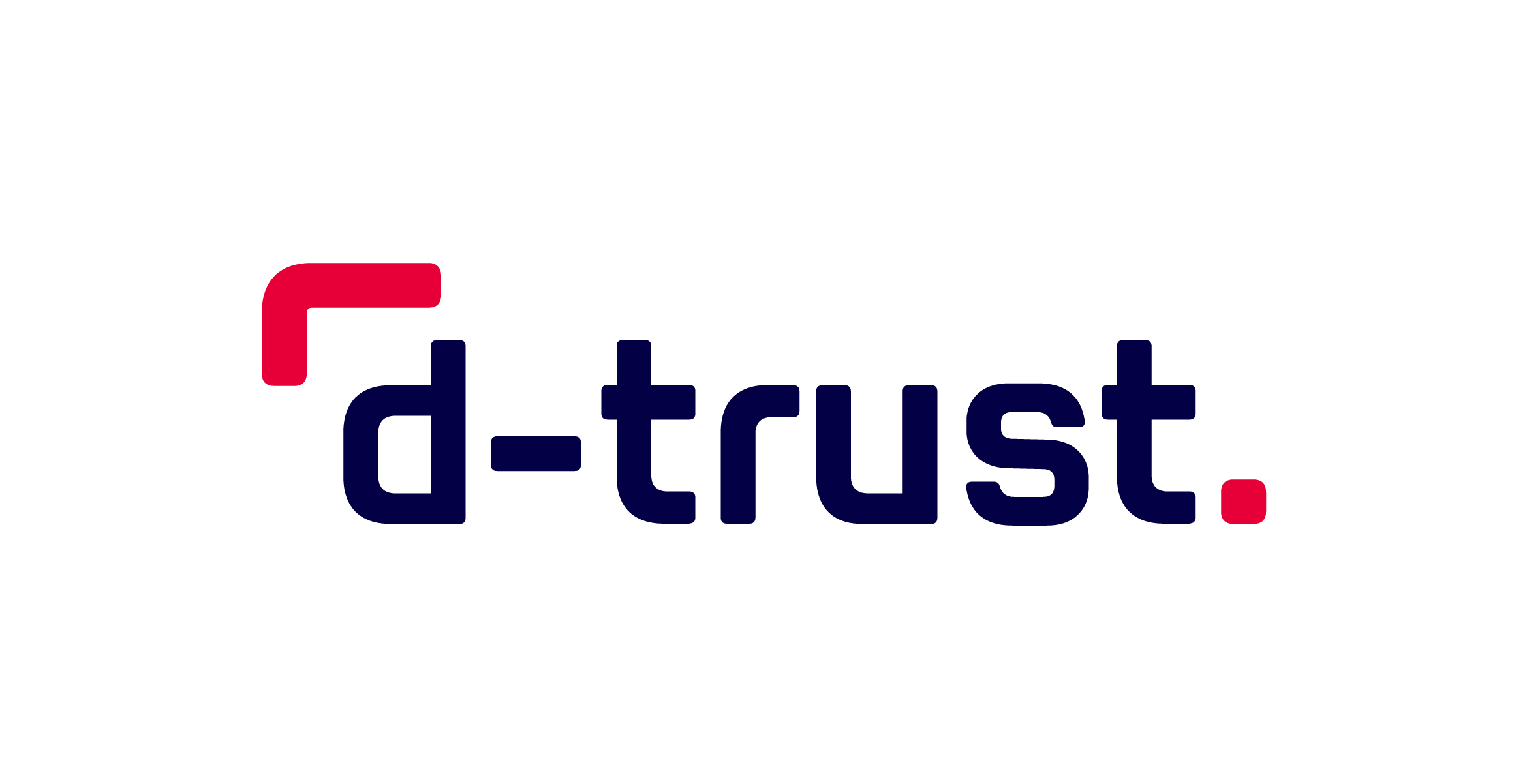 D-Trust GmbH – Ein Unternehmen der Bundesdruckerei-Gruppe
Kommandantenstraße 15, 10969 Berlin +49 (0)30 2593 91-0
vertrieb@d-trust.de
www.d-trust.de
Berlin-based D-Trust GmbH is a company of the Bundesdruckerei Group. With its technologically mature solutions, it is a veritable pioneer in secure digital identities. As an independent and qualified trust service provider, D-Trust has been listed with the Federal Network Agency since 2016 within the framework of the eIDAS Regulation. The company supplies legally secure and certified trust services, such as digital certificates and electronic signatures to enable secure digital identities for companies, public authorities and for private use.
Standnummer
E.01
Halle
Halle 4.2
---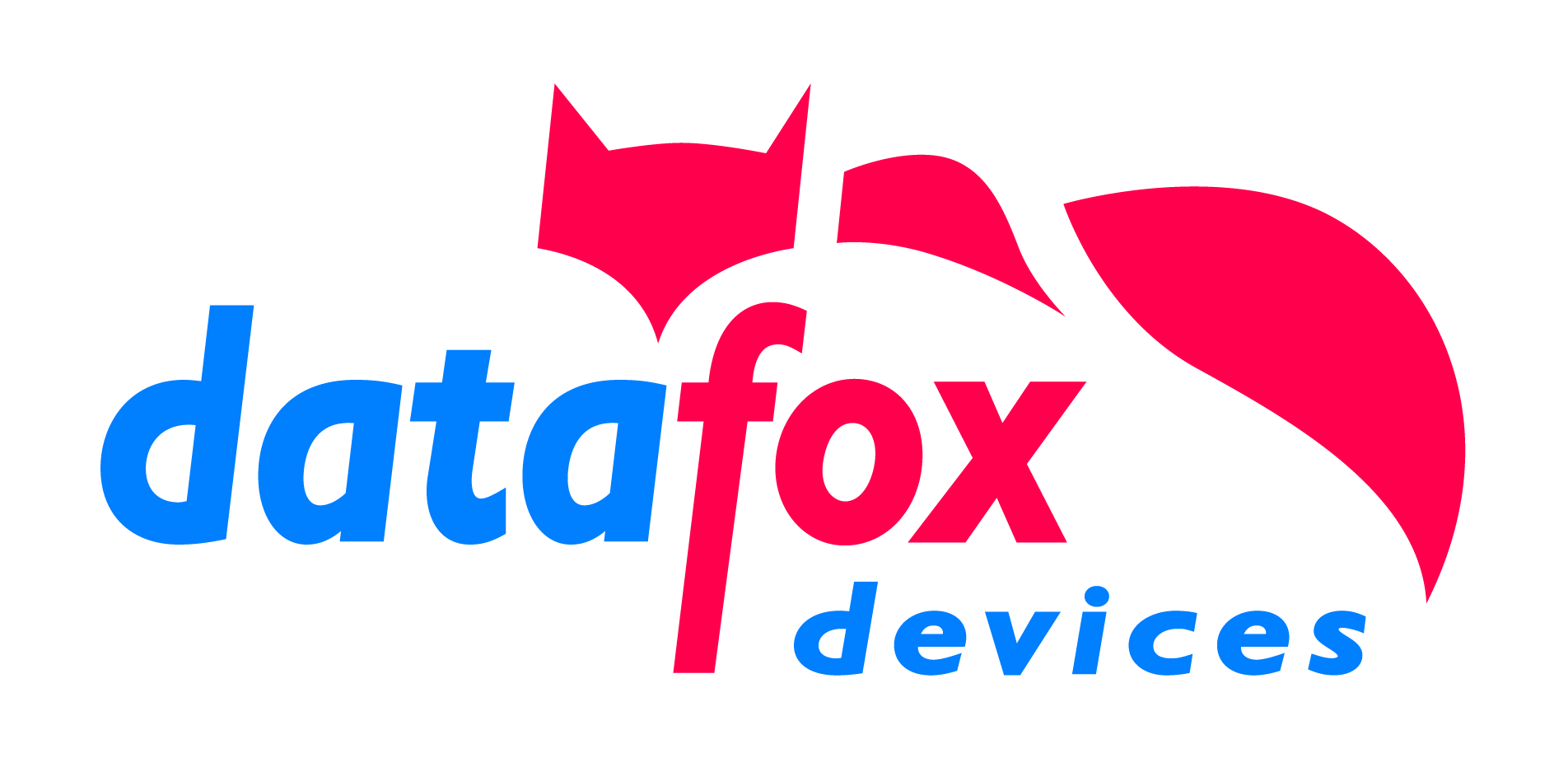 Datafox GmbH
Dermbacher Straße 12-14, D-36419 Geisa +49-36967-595-0
info@datafox.de
https://www.datafox.de/
For more than 20 years, Datafox GmbH has been developing and producing innovative systems for electronic data capture. As a supplier to software manufacturers and system houses, success in partnership is our top priority. Together with over 700 qualified cooperation partners in Germany and Europe, we create flexible, customized solutions for our customers. For this purpose, we offer a wide range of ergonomic and practical, stationary and mobile terminals for time recording, access control, but also machine and production data acquisition as well as industrial PCs.
Standnummer
E.11
Halle
Halle 4.2
---
Datakontext
Augustinusstraße 9d 50226 Frechen +49 2234 98949-30
info@datakontext.com
https://www.datakontext.com
DATAKONTEXT is one of the leading information service providers in the ranges of payroll accounting, human resources (HR), data protection and IT security. We offer our customers first-hand expertise: Specialist books and magazines such as HR Performance and Lohn+Gehalt , online and face-to-face training courses, certificationsE-Learnings, software and company-specific consulting services. Our extensive information networks guarantee an up-to-date transfer of knowledge on the status of new laws, administrative directives, current case law and their implementation.
Standnummer
H.43
Halle
Halle 4.1
---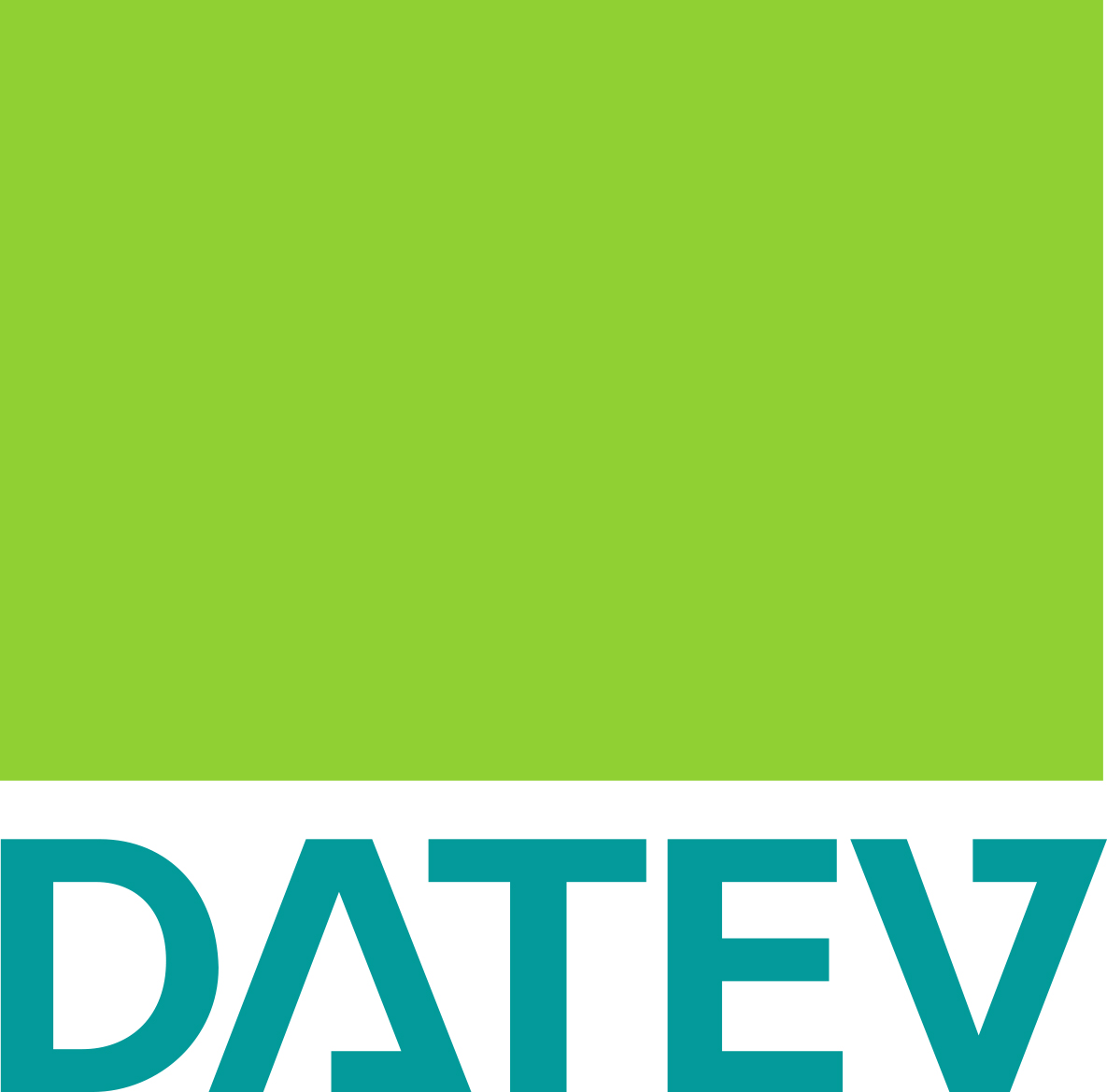 DATEV eG
Paumgartnerstr. 6 - 14, 90429 Nürnberg +49 911 319-0
info@datev.de
www.datev.de
Die DATEV eG ist der drittgrößte Anbieter für Business-Software in Deutschland ( ICD-Ranking 2020 ) und einer der großen europäischen IT-Dienstleister. Gegründet 1966, hat die Genossenschaft des steuerberatenden Berufsstandes im Geschäftsjahr 2021 einen Umsatz von 1,22 Milliarden Euro erzielt. Das Unternehmen mit Sitz in Nürnberg stellt mit Software, Cloud-Lösungen und Know-how die Basis bereit für die digitale Zusammenarbeit zwischen dem Mittelstand und den steuerlichen Beraterinnen und Beratern, die sich um die betriebswirtschaftlichen Belange der Betriebe kümmern.
Standnummer
D.04
Halle
Halle 4.2
---

DDI
The Connection, 198 High Holborn, London WC1V 7BD, UNITED KINGDOM +44 (0)20 3741 7800
info.uk@ddiworld.com
www.ddiworld.com
DDI is a global leadership consulting firm that helps organizations hire, promote, and develop exceptional leaders. From first-time managers to C-suite executives, DDI is by leaders' sides, supporting them in every critical moment of leadership.
Standnummer
J.47
Halle
Halle 4.1
---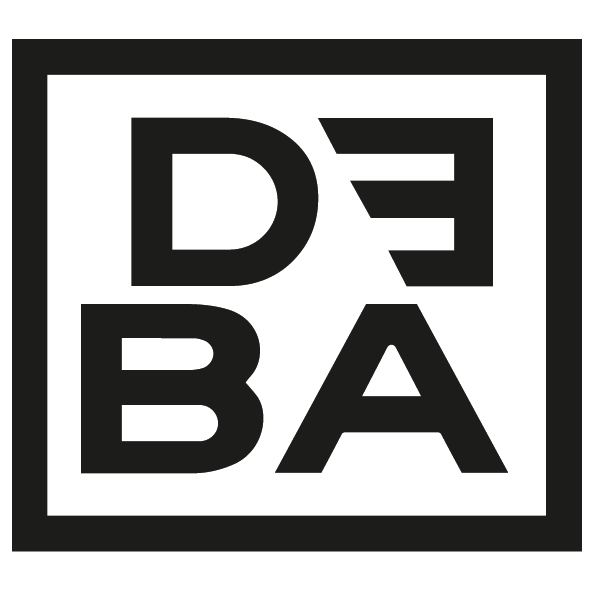 DEBA GmbH
Jeanne-Mammen-Bogen 583 | D-10623 Berlin +49 30 889 11 710
welcome@employerbranding.org
www.employerbranding.org
Als exklusiver Partner von Spring kuratieren wir auf den Z.P. Messen das Thema Employer Branding. Insbesondere die EBX Area in Halle 4.1 mit drei Tagen vollem Employer Branding Programm in der EBX Lounge. Im strategischen Employer Branding blicken wir auf jahrzehntelange Praxiserfahrung zurück. Gleichzeitig führt unsere Grundlagenarbeit die Fachdebatte an. Wir denken und handeln interdisziplinär und lassen uns ständig neu inspirieren. Unseren Wissens- und Erfahrungsschatz und die Erkenntnisse aus der Forschung teilen wir. Mit anderen Praktikern. Und mit solchen, die es werden wollen.
Standnummer
K.60-7
Halle
Halle 4.1
---
deepsight GmbH
Lengericher Landstr. 46, 49078 00491755533500
hi@deepsight.de
https://www.deepsight.de
Anonymize and analyze texts without special expertise! The deepsight DataDesk provides various analysis methods for companies. These microservices are applied to text-based data and use the latest algorithms developed by us based on artificial intelligence, machine learning and natural language processing. Text data can be automatically prepared, cleaned and analyzed in various ways. Among others, we offer the following services online: - Anonymization - Sanity Check - Thematic Analysis - Compliance Check
Standnummer
SUV - F.36-39
Halle
Halle 4.2
---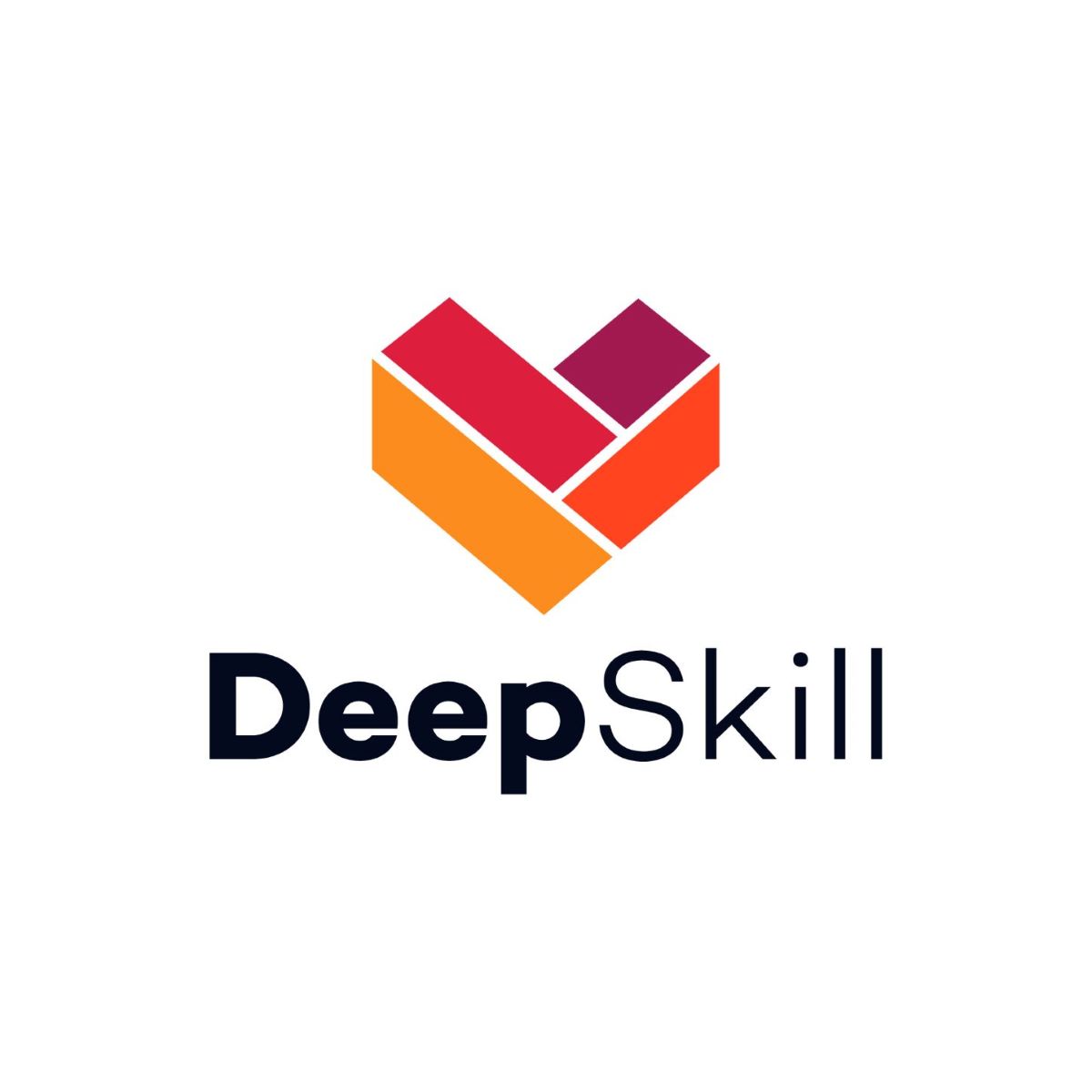 DeepSkill GmbH
Vogelsanger Weg 18, D-50858 Köln +49 221 65032182
mail@deepskill.com
https://deepskill.com/
DeepSkill is the EdTech-platform for digital people development that enables every employee to profit from goal-driven training- and coaching-programs for the first time. DeepSkill combines e-learning and digital coaching in a seamless learner experience and is able to create tailored learning programs with the help of a modular learning system and intelligent algorithms. Every program is designed with the approach to achieve organizational goals by implementing certain target behaviors in the whole workforce.
Standnummer
SUV - F.36-38
Halle
Halle 4.2
---

Degura GmbH
Friedrichstraße 171, 10117, Berlin, DE +4930629328585
info@degura.de
www.degura.de
Degura is the fastest growing digital corporate pension solution designed for small to medium size enterprises in Germany. By using Degura Pension Cloud our customers reduce efforts with corporate pension by approx. 80%, strengthen their employer brand as well as employee experience and leverage the most popular employee benefit (corporate pension) as an advantage in the "war for talent". Find out what makes Pension Cloud special and why it is already being used by over 100 loyal businesses.
Standnummer
SUV - F.36-44
Halle
Halle 4.2
---

dehner academy GmbH
Theodor-Heuss-Str. 36, 78467 Konstanz +49 7531 942 00 80
info@dehner.academy
dehner.academy
Seit mehr als 35 Jahren unterstützen wir mit Leidenschaft, Expertise und Erfahrung Menschen dabei, sich weiterzuentwickeln. Die dehner academy ist Experte für Organisationsentwicklung und Changemanagement, Beratung, Führungs- und Vertriebs-Trainings, Business- und Life-Coachings und in Ausbildungsreihen für Coaches, Führungskräfte und Personaler. Wenn Sie Ihre Mitarbeiter entwickeln wollen, sollten Sie auf unsere jahrzehntelange Erfahrung zurückgreifen und sich unseren Beratungsansatz zunutze machen. – Sie wollen Ihre Ziele erreichen! Und wir finden die passenden Lösungen, maßgeschneidert für
Standnummer
H.47
Halle
Halle 4.1
---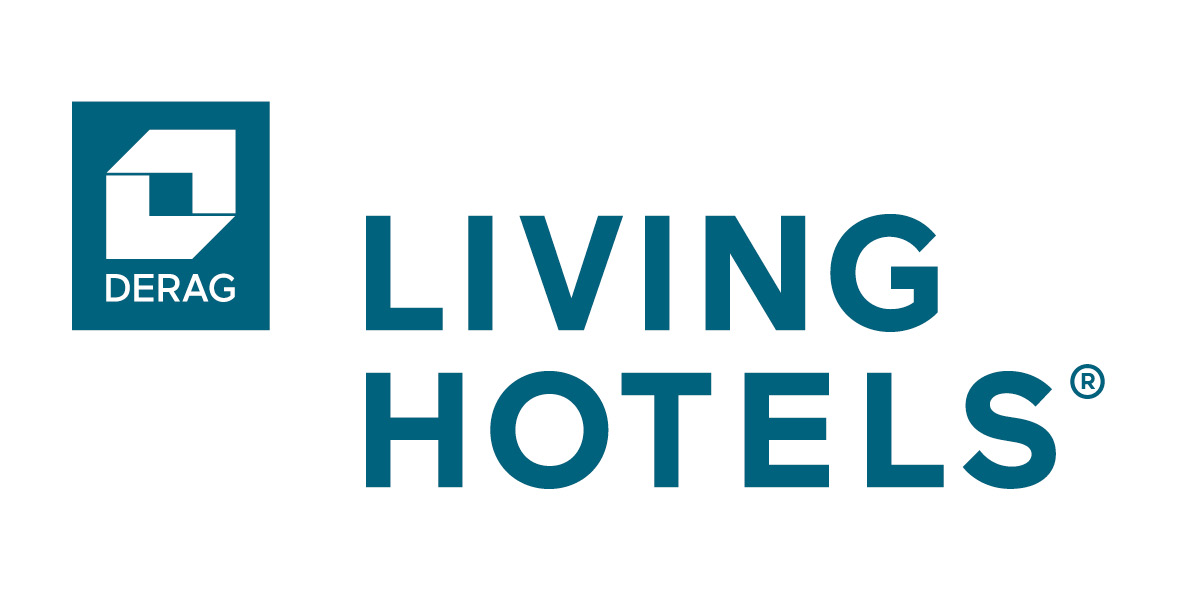 Derag Livinghotels AG+Co.KG
Fraunhoferstr. 2, 80469 München, Deutschland +49 (0)89-23701-250
info@living-hotels.com
http://www.living-hotels.com
Our 40-year success story began in 1982 and to this day we offer you temporary furnished apartments with customized service offers and planning security in our 18 apartment hotels. We create individual spaces for you to work, live and stay in the best residential areas of cities like Berlin, Frankfurt, Munich, Vienna or Bonn. Environmental protection and sustainability are also very close to our hearts, so we would like to do our part to make this world a little greener again. We are hosts out of passion!
Standnummer
D.01
Halle
Halle 4.2
---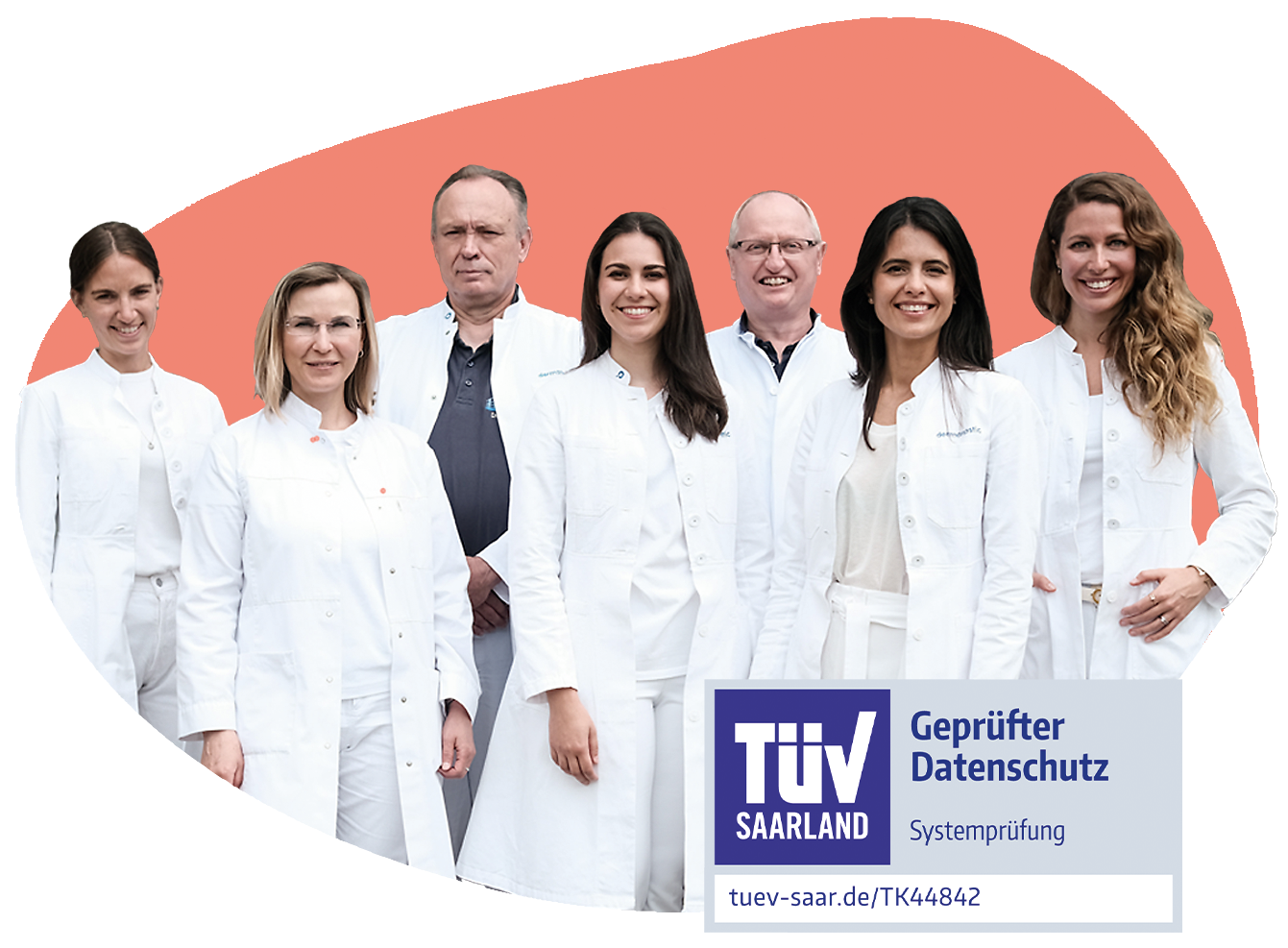 dermanostic - Hautarzt per App
Merowingerplatz 1, 40225 Düsseldorf +49 152 0829 1563
p.lang@dermanostic.com
https://dermanostic.com/
We offer prevention for the topic of skin health. In case of skin changes, immediate treatment can take place via the app dermanostic -skin doctor via app. We achieve very high usage rates through a modern digital BGM and thus ensure an improvement of health in your company. We currently serve over 210,000 employees from SMEs to DAX companies, with whom we improve the health of your employees. Feel free to stop by our booth and experience live digital medicine. (Hall 4.2 F56-19)
Standnummer
F.56-21
Halle
Halle 4.2
---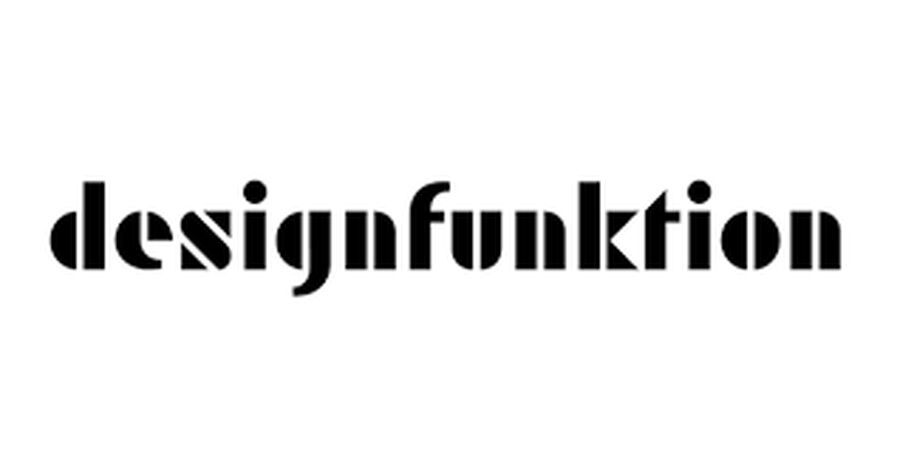 designfunktion
Leopoldstraße 121, 80804 München +49 89 306 307-0
info@designfunktion.de
https://www.designfunktion.de/
We are office! Benefit from more than 40 years of experience in the industry. As Germany's leading consultants, planners and furnishers for modern working and living spaces, we want to support you holistically and tailored to your individual needs. Furniture, textiles, lighting and acoustics therefore always form a harmonious unit in our room concepts. In doing so, we draw on a portfolio of over 150 of the world's best brands. With more than 18 locations in Germany, we also guarantee personal advice close to you.
Standnummer
F.09
Halle
Halle 4.2
---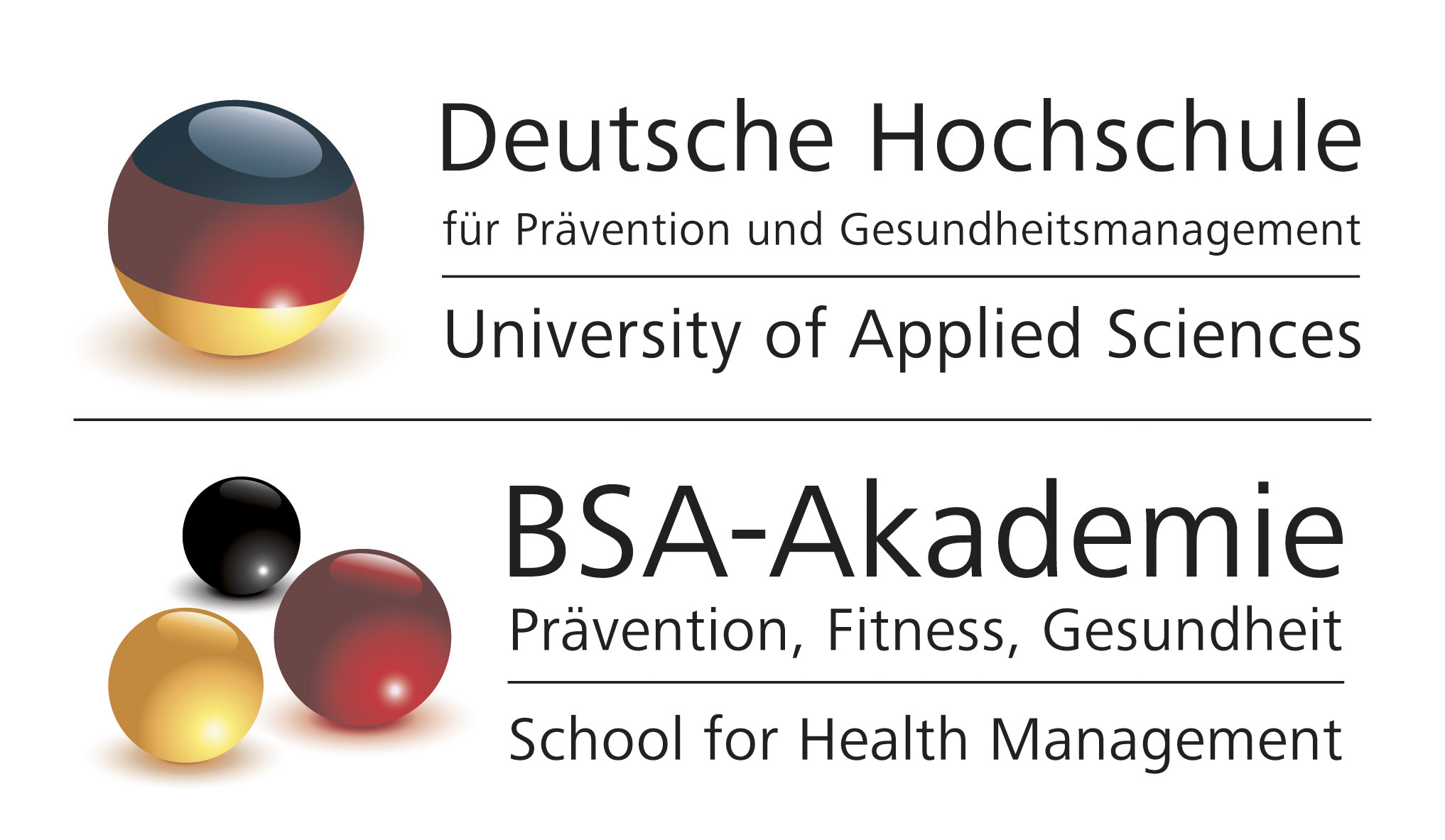 Deutsche Hochschule für Prävention und Gesundheitsmanagement / BSA-Akademie
Zentrale, Hermann-Neuberger-Sportschule 3, 66123 Saarbrücken +49 681 6855 143
service-center@dhfpg-bsa.de
https://www.dhfpg-bsa.de
Die DHfPG qualifiziert Studierende in den Bereichen Gesundheitsmanagement, Fitnessökonomie, Sportökonomie, Fitnesstraining, Ernährungsberatung, Sport-/Gesundheitsinformatik sowie Sport-/Gesundheitsmanagement. Im Angebot stehen 6 duale Bachelor-Studiengänge, 4 Master-Studiengänge, ein Graduiertenprogramm sowie über 100 Hochschulweiterbildungen. Das Schwesterunternehmen, die BSA-Akademie, ist einer der führenden Bildungsanbieter im Zukunftsmarkt Prävention, Fitness und Gesundheit. Zur Auswahl stehen mehr als 80 staatlich geprüfte und zugelassene Fernlehrgänge aus zahlreichen Fachbereichen.
Standnummer
B.42
Halle
Halle 4.2
---

Deutscher Bundesverband für Burnout- Prophylaxe und Prävention e.V.
Schellingstr. 109a, 80798 München 08921539444
office@dbvb.org
www.dbvb.org
Burnout-Prävention
---
Deutscher Psychologen Verlag GmbH
No description available
---

Deutscher Verband für Coaching und Training e.V.
Gotenstraße 19, 20097 Hamburg 040-21997754
office@dvct.de
www.dvct.de
Mehr als 1600 Mitglieder bilden die große Bandbreite von Coaching und Training in Deutschland ab. Beide Disziplinen der Personalentwicklung ergänzen sich optimal. Deshalb vereint der dvct ganz bewusst Coaching und Training unter einem Dach. Das macht den Verband einzigartig und prädestiniert ihn als ersten Ansprechpartner für alle Fragen der Personal- und Kompetenzentwicklung und der personenorientierten Beratung.
Standnummer
I.31
Halle
Halle 4.1
---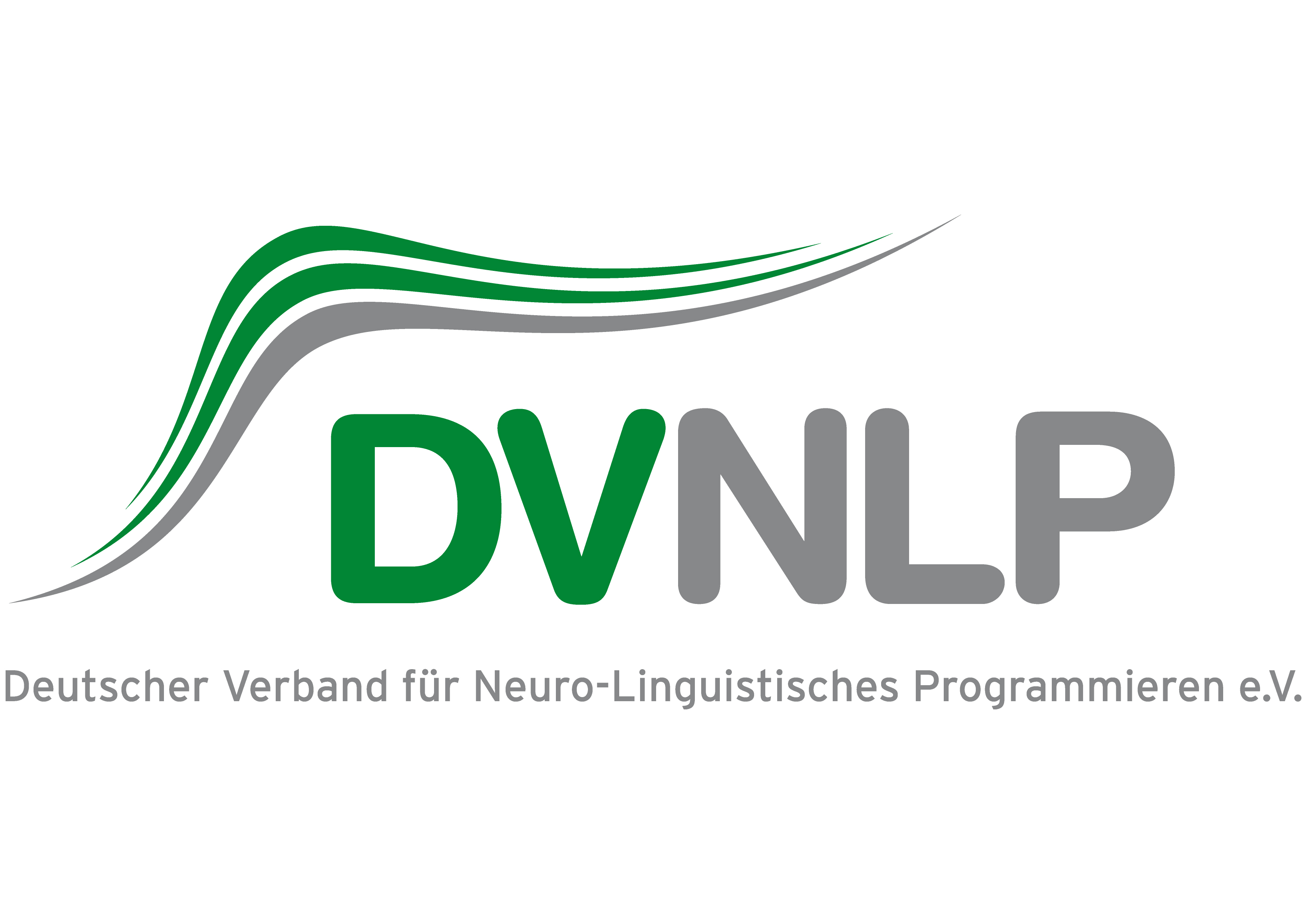 Deutscher Verband für Neuro-Linguistisches Programmieren e.V. (DVNLP)
Lindenstraße. 19, D-10969 Berlin +49 30 2593920
dvnlp@dvnlp.de
www.dvnlp.de
Der Deutsche Verband für Neuro-Linguistisches Programmieren e.V. vertritt die Interessen seiner rund 1800 Mitgliedern (Stand 6/2022), die als Trainer*in NLP-Kompetenzen vermitteln, als Lehrtrainer*in zertifizierte NLP-Ausbildungen anbieten, als Coaches oder Mediator*in NLP nutzen – oder NLP als Interessierte, Practitioner oder Master für sich persönlich nutzen. Der DVNLP ist einer der größten Weiterbildungsverbände in Deutschland und der größte NLP-Verband in Europa. Er sichert die Qualitätsstandards der NLP-Ausbildungen und der NLP-Lehrtrainer*innen.
Standnummer
I.62
Halle
Halle 4.1
---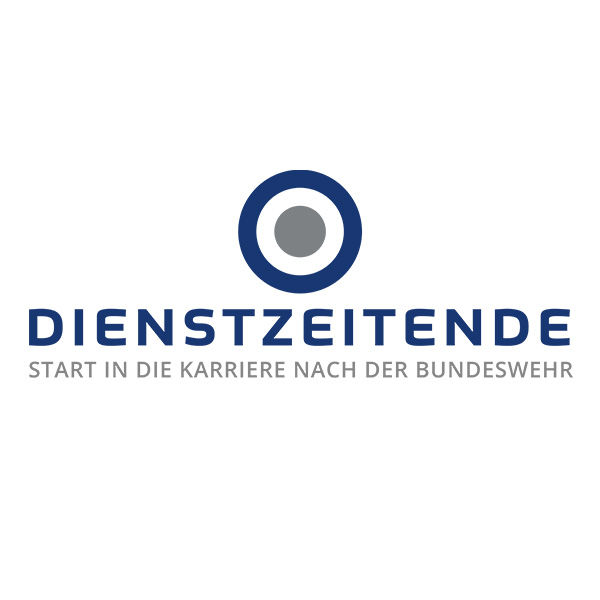 Dienstzeitende.de (DZE GmbH)
Römerschanze 5, 86666 Burgheim 08432 / 94 780 41
info@dienstzeitende.de
https://www.dienstzeitende.de
Thousands of soldiers complete their service with the German armed forces, the Bundeswehr, every year. They all have one goal: Finding a suitable new employer. If you are looking for adaptable candidates, this is your chance! Advertise the career opportunities available in your company and attract qualified professional and managerial employees from the Bundeswehr. How does it work? It's easy: Visit us for some delicious pea soup at our exhibition stand and speak to us about military recruitment. It will be worth it — you'll see!
Standnummer
J.18
Halle
Halle 4.1
---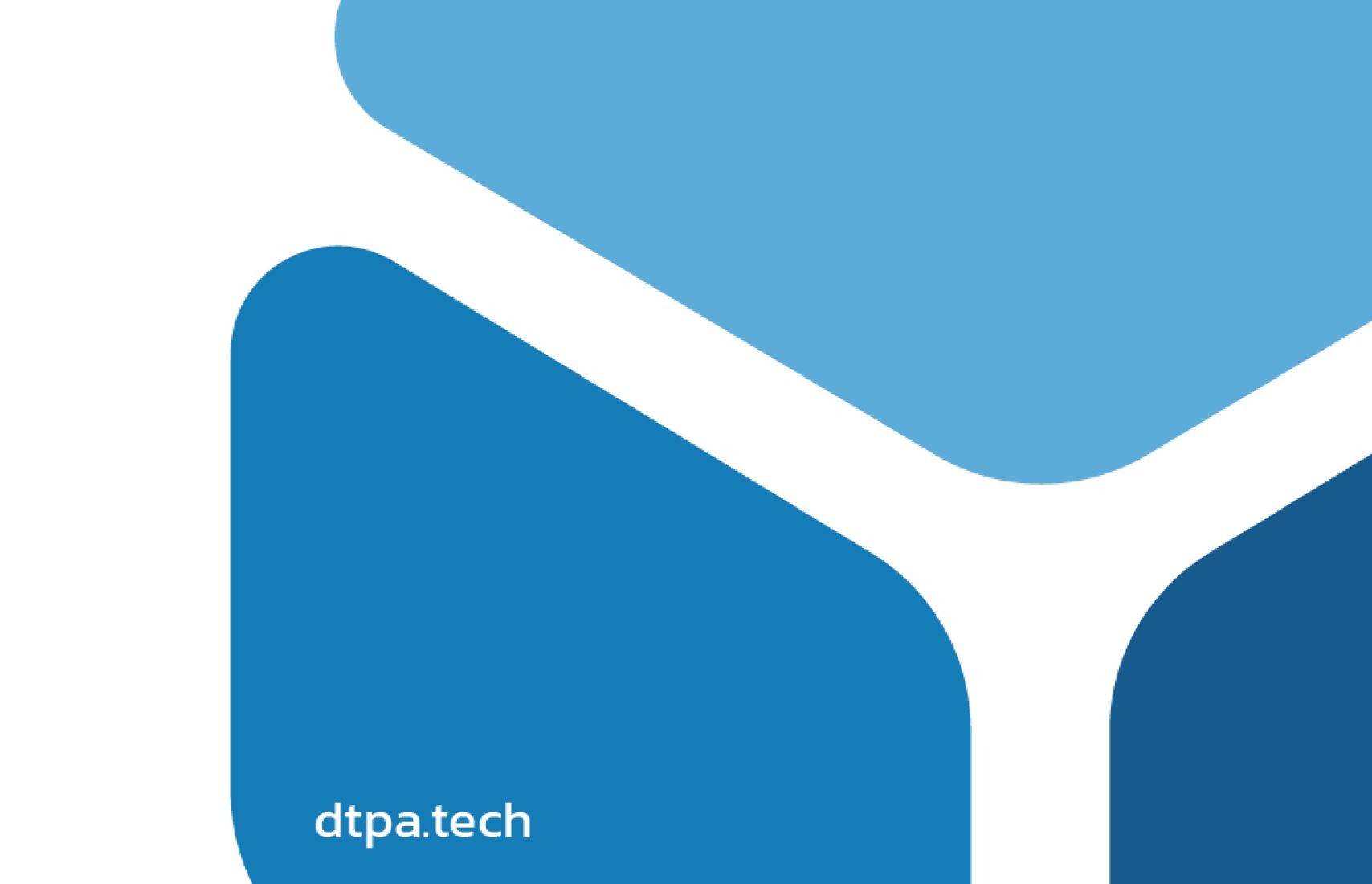 Digital Transformation Pilot Arnold GmbH
Heinrich-Erpenbach-Str. 94, 50999 Köln +491782525734
martin.arnold@dtpa.tech
https://www.dtpa.tech
We support your success! You have been successful for years. But how can you preserve or expand this success in the future - facing upcoming challenges? This is where we provide competent, committed and passionate consulting as well as implementation. We transform processes, products and services. We empower you to take your employee communication to the new level! Strive for a balance between productivity and well-being. Use your company's knowledge & know-how effectively! Make learning and personal growth part of the job with us.
Standnummer
SUV - F.36-49
Halle
Halle 4.2
---

digitransform.de Gesellschaft für digitale Transformation mbH
Waldstraße 35, 65812 Bad Soden am Taunus 06196 / 65 31 50
info@digitransform.de
https://www.digitransform.de/
Deutschlandweit werden bereits über 80.000 Menschen mit unseren Digitalen Führerscheinen für die Digitalisierung fit gemacht. Kommen Sie vorbei! Wir zeigen Ihnen, neben dem Digitalen Führerschein, zwei coole Lifehacks auf Ihrem Smartphone, mit denen Sie sofort glänzen können.
Standnummer
SUV - F.36-14
Halle
Halle 4.2
---
DIHK-Bildungs-gGmbH
No description available
---

dimension21 GmbH
Hermann-Schäffer-Str. 16, 33611 Bielefeld 0521 5576720
kontakt@dimension21.de
dimension21.de
Solving tasks in human resource management, human resource development and organisational development has been our core business for many years. The focus is on goal-oriented change in its various dimensions: The further development of strategies, structures and processes, the culture or the skills and competences of the people in the company. Our services: Personnel and organisational development, Recruiting services, Placement consulting, Leadership development, Level K2 Method, HR Consulting, Various further training courses in the d21 Academy
Standnummer
I.63
Halle
Halle 4.1
---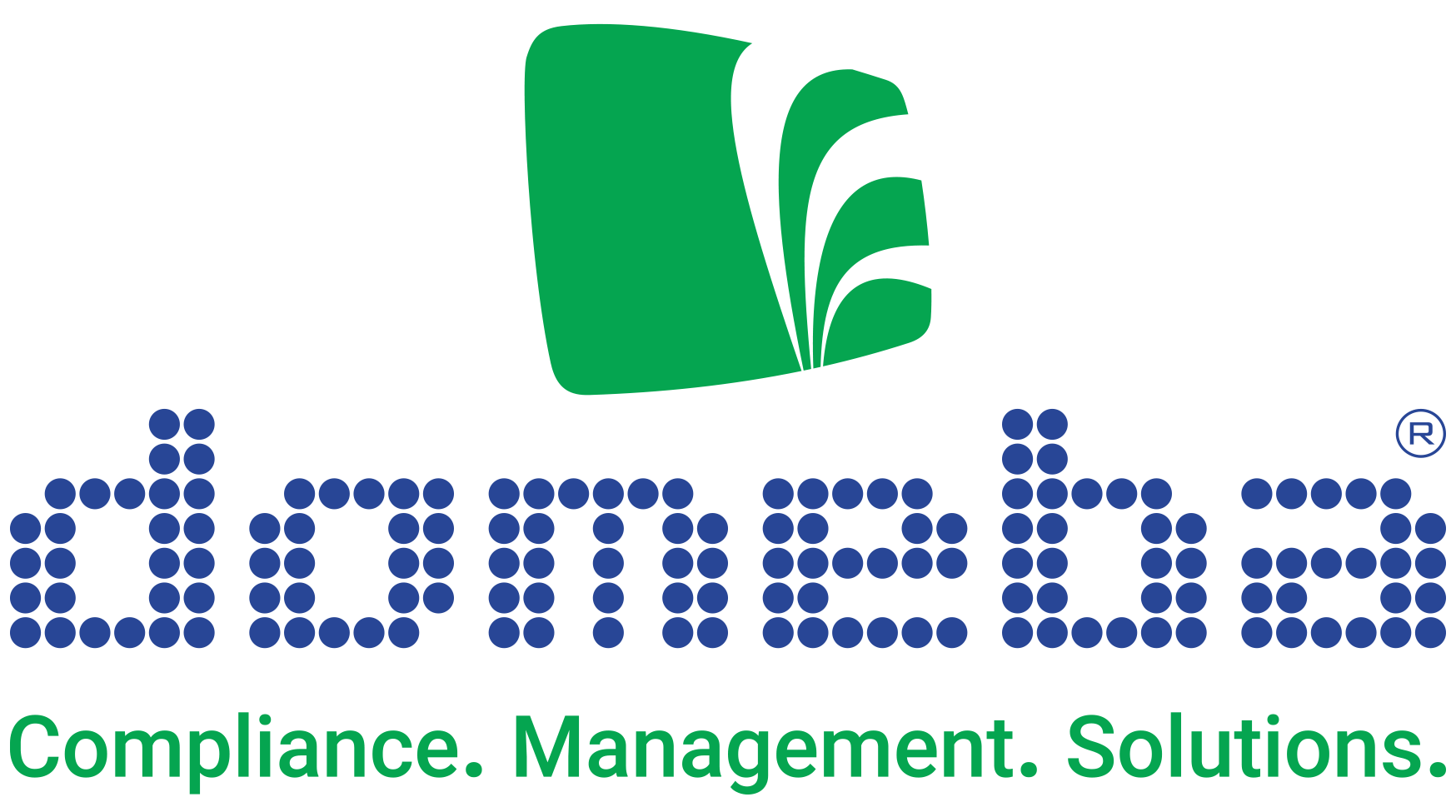 domeba distribution GmbH
Bornaer Straße 205, D - 09114 Chemnitz 0371 4002080
messe@domeba.de
https://www.domeba.de
domeba distribution GmbH develops digital solutions for all compliance management requirements in the areas of health, safety, quality and environment (HSQE). For more sustainability in the working world: safe, simple, effective! With over 20 years of market experience and numerous references from all industries, domeba is one of the leading providers of HSQE software solutions for all company sizes. The core product is the HSQE compliance management software iManSys. The range of functions includes amongst others occupational medicine, employee instructions & personnel development.
Standnummer
B.02
Halle
Halle 4.2
---

dormakaba Deutschland GmbH
DORMA Platz 1 +49 2333 793-0
marketing.de@dormakaba.de
https://www.dormakaba.de
dormakaba makes access in life smart and secure. As one of the top three companies in the industry, dormakaba is the trusted partner for products, solutions and services for access to buildings and rooms from a single source. With strong brands such as Dorma, Kaba and Best in its portfolio, the company and is numerous cooperation partners are represented in over 130 countries worldwide.
Standnummer
D.35
Halle
Halle 4.2
---
Drake Star Partners GmbH
No description available
---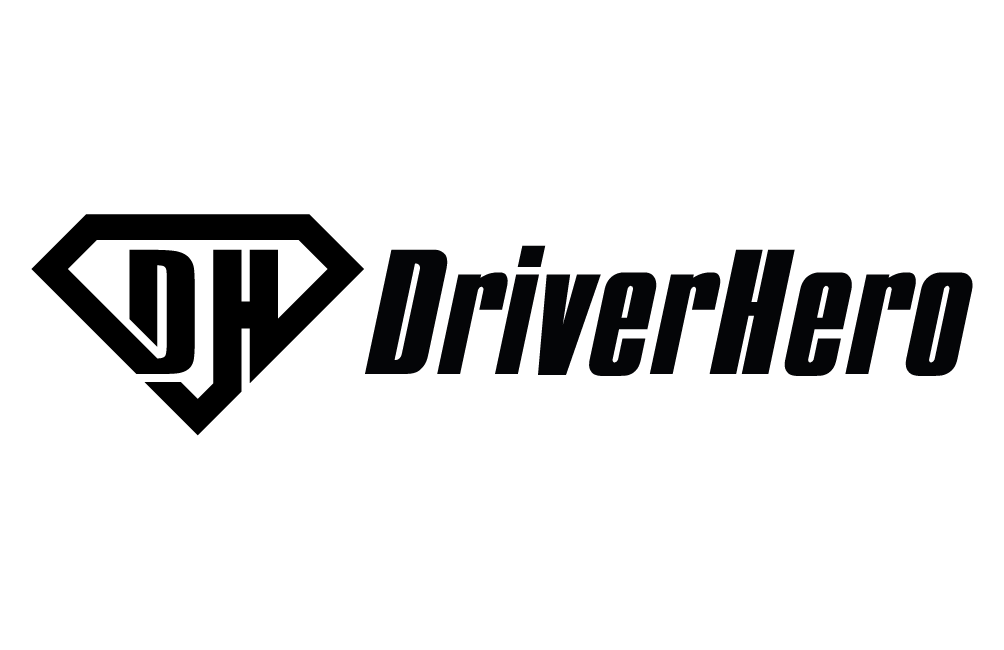 DriverHero
Nymphenburgerstr. 108a, 80636 München +49 89 143770049
sales@driverhero.de
www.driverhero.de
Our software solution supports companies in blue collar recruitment. A fully automated process significantly shortens the application process. The software takes care of sourcing and qualifying candidates, scheduling appointments, checking legal documents and creating contracts. More than 30,000 registered job seekers are waiting for you! Launched in Munich in 2021, our solution is already available in 10 cities in Germany and Switzerland.
Standnummer
I.34
Halle
Halle 4.1
---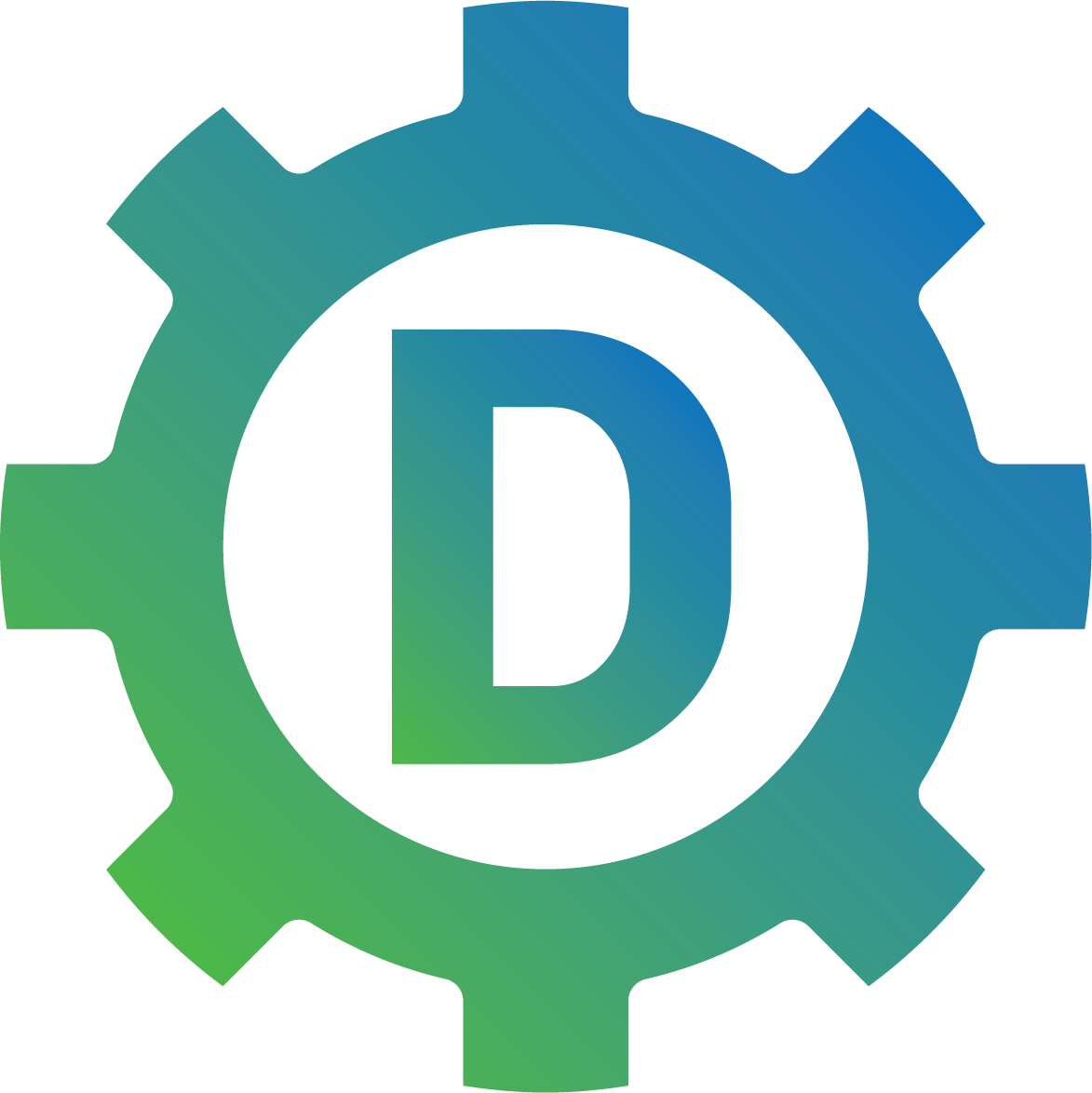 Dyflexis GmbH
Königsallee 27, 40212 Düsseldorf +49 211 418 727 00
info@dyflexis.de
www.dyflexis.de
Dyflexis offers the most user-friendly software for scheduling and hour registration. With us, more than 3700 companies of various sizes create their optimal staff rooster and track worked hours without errors. Whether you are a CEO, employee, or HR manager, Dyflexis is the integrated and digital solution for the entire company. With our software, you guarantee to place the right people, at the right place, at the right time. This allows you to get the best out of your workforce. Want to see for yourself? Come and visit us at stand E. 41 – and enjoy a cup of the best coffee at the fair.
Standnummer
E.41
Halle
Halle 4.2
---
E
---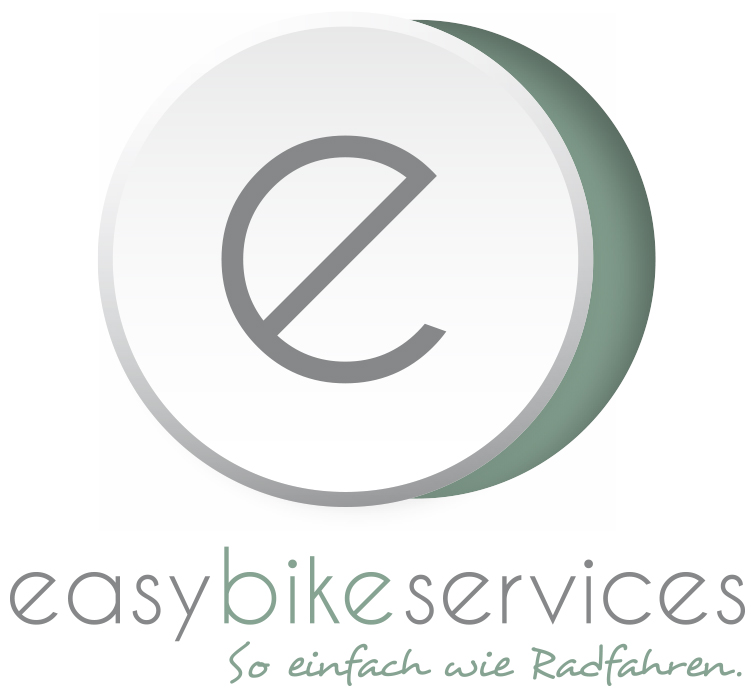 easy-bike-services
Friedrich-Ebert-Damm 111 C +49 40 20 20 96 97
anfrage@easybikeleasing.de
www.easybikeleasing.de
Dein Dienstleister der Mobilitätswende – In unserer Arbeit verstehen wir uns als Dienstleister:in. Bei der easy-bike-services steht der Kunde immer im Fokus. Dabei zeichnen wir uns durch hohe Servicequalität und stete Kundenzufriedenheit aus. Als Dienstleister setzen wir die Fahrradbranche in Bewegung. Wir wollen, dass jedem ein Dienstrad easy zugänglich gemacht wird – gleichzeitig fördern wir die Gesundheit sowie das Wohlbefinden unserer Nutzer:innen und beteiligen uns mit der Reduzierung von klimaschädlichen CO²-Emissionen an der dringend notwendigen Klimawende.
Standnummer
D.57
Halle
Halle 4.2
---
eco - Verband der Internetwirtschaft e.V.
Lichtstraße 43h, 50825 Köln 0221-70 00 48-0
info@eco.de
https://www.eco.de/
With more than 1,000 member companies from over 70 countries, eco is the largest Internet industry association in Europe. Since 1995 we have played a decisive role in shaping the development of the Internet: We foster new technologies, infrastructures, and markets, and form framework conditions. Together with our members, we are committed to a free, technology-neutral, network-neutral, and high-performance Internet.
---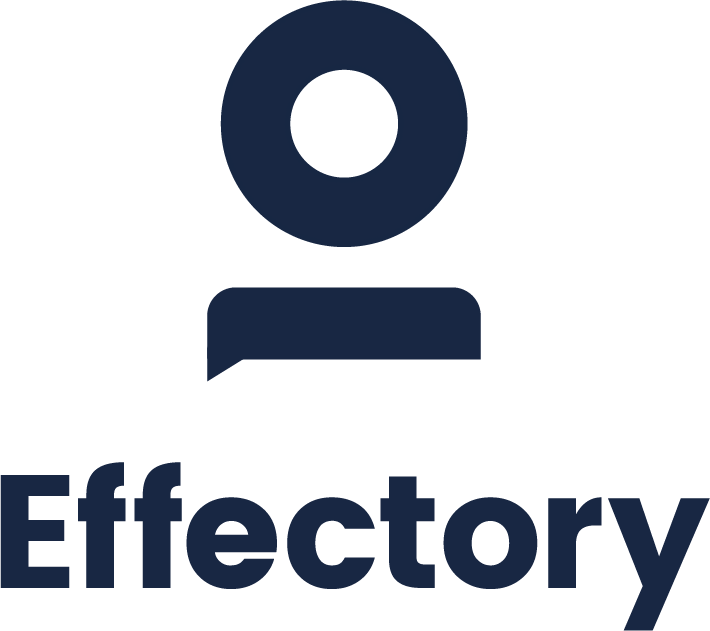 Effectory GmbH
Kistlerhofstraße 75, 81379 München, Germany +498920184691
mail-de@effectory.com
https://www.effectory.de
Effectory is Europe's leading employee listening solution. Over 1,000 organization in 110 countries worldwide use the platform to collect feedback in order to improve the entire employee experience. With a 'tech & touch' approach, Effectory's intuitive and easy-to-use platform ensures a seamless listening experience, and its 200+ employee listening experts are dedicated to your organizational success.
Standnummer
C.14
Halle
Halle 4.2
---

Energie durch Entwicklung - Experten für zukunftsfähige Unternehmensführung
Hufeisen 13, D-41352 Korschenbroich +49 (0)2161 93 72 820
info@energie-durch-entwicklung.com
https://www.energie-durch-entwicklung.com
As experts in organisational, leadership and cultural development, we support businesses, teams and people in becoming capable of acting and thus future-proof. Throughout many years of practice, we have developed a successful business model that highly equips us to be a great partner for our customers. Through a bespoke, efficient and highly effective approach, we support our customers in developing clear structures and processes, sharpening roles and responsibilities and effectively promoting (hybrid) cooperation between people with an inspiring corporate culture.
Standnummer
G.30
Halle
Halle 4.1
---
Entgelt und Rente AG
Solinger Straße 22, 40764 Langenfeld 02173 9377880
info@er-ag.de
www.er-ag.de
Die Entgelt & Rente AG ist als eigentümergeführtes Unternehmen seit 1998 der innovative Digitalisierer für Personalverwaltung in Deutschland. Wir bieten von der modernen SaaS-Lösung bis zum kompletten System-Outsourcing modulare Plattformlösungen für die betriebliche Altersversorgung und die Entgeltabrechnung. Unsere cloudbasierten Software- und Systemlösungen zeichnen sich durch die intelligente Kombination von technischer Infrastruktur, intelligenter Datenverwaltung und umfassendem HR-Management aus.
Standnummer
C.03
Halle
Halle 4.2
---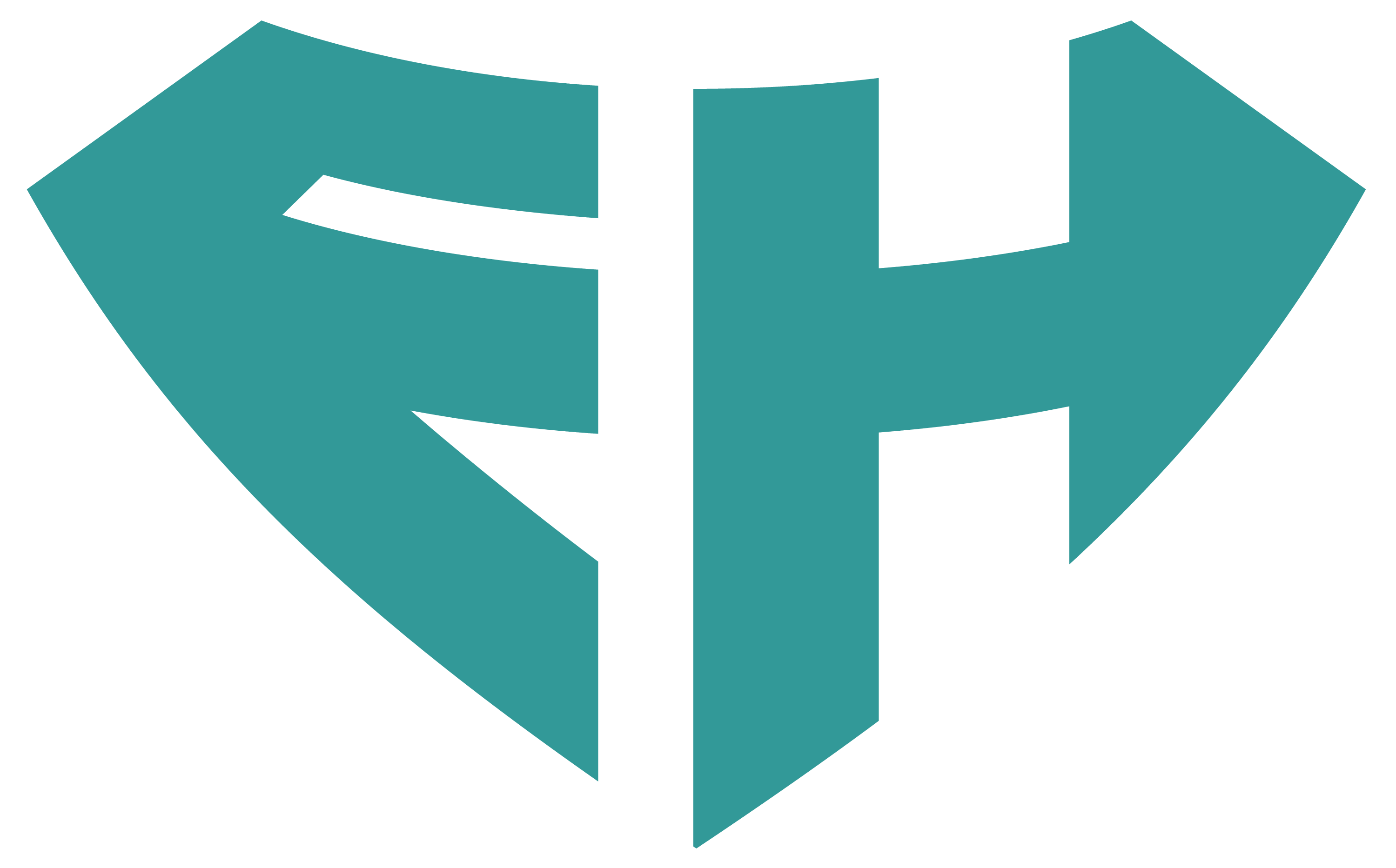 EntwicklerHeld
Tübinger Str. 10, 01189 Dresden 0351 26300810
kontakt@entwicklerheld.de
https://entwicklerheld.de
EntwicklerHeld was founded in 2018 as a coding platform for developers and IT companies. Developers can solve coding challenges via our platform and get to know regional companies in the process. In return, they receive experience points, level up and earn virtual coins that can be exchanged for real vouchers. Companies can network directly with developers, advertise jobs and present themselves as innovative employers. Are you looking for developers? We have some!
Standnummer
SUV - F.36-4
Halle
Halle 4.2
--- Erfolg trifft Herz by Rebekka Ilgner
c/o Okandada GmbH, Hohenzollernring 16-18, 50672 Köln +49 1725222881
anfrage@erfolgtrifftherz.de
www.erfolgtrifftherz.de
Mitarbeiterbindung - gesund, begeisternd, langfristig und effektiv! Dafür steht "Erfolg trifft Herz". Begeisterte Mitarbeitende sind engagierter und bleiben gerne in Ihrem Unternehmen! Durch meine psychologisch fundierten Mitarbeiterbindungstools steigt die emotionale Bindung an die Führungskraft und das Unternehmen. Die Sicherheit und Orientierung Ihrer Mitarbeiter steigen. Fluktuation und Krankenstände sinken. Die intrinsische Motivation wächst. Ziele werden gemeinsam, zuverlässig erreicht. Meine Tools sind mächtig – mit großer Wirkung für Ihre (Unternehmens-) ziele. Ich freue mich auf Sie!
Standnummer
J.57
Halle
Halle 4.1
---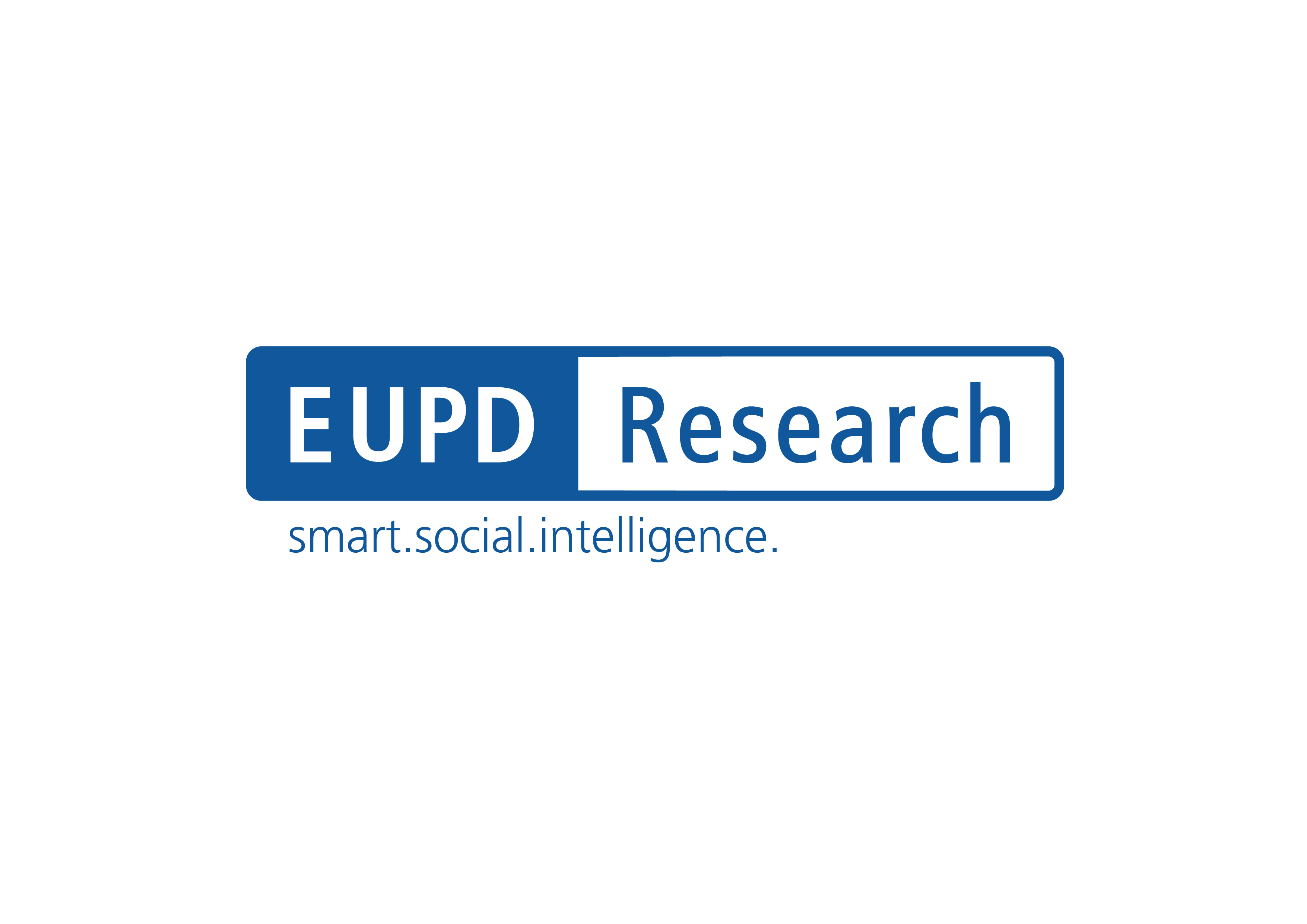 EUPD Research / Corporate Health Alliance
Adenaueralle 134, 53113 Bonn +49 228 9714342
info@ch-alliance.de
www.corporate-health-alliance.de
Die Corporate Health Alliance bündelt das branchenspezifische Wissen und die Praxiserfahrung tausender vorbildlicher Arbeitgeber auf ihrem Weg zur Exzellenz. Basierend auf der wissenschaftlichen Expertise des internationalen Marktforschungsinstituts EUPD Research werden Entscheidungsträger mit smarten Lösungen in der intelligenten Ausrichtung sowie der datenbasierten Auszeichnung betrieblicher Gesundheitssysteme begleitet.
Standnummer
D.58-3
Halle
Halle 4.2
---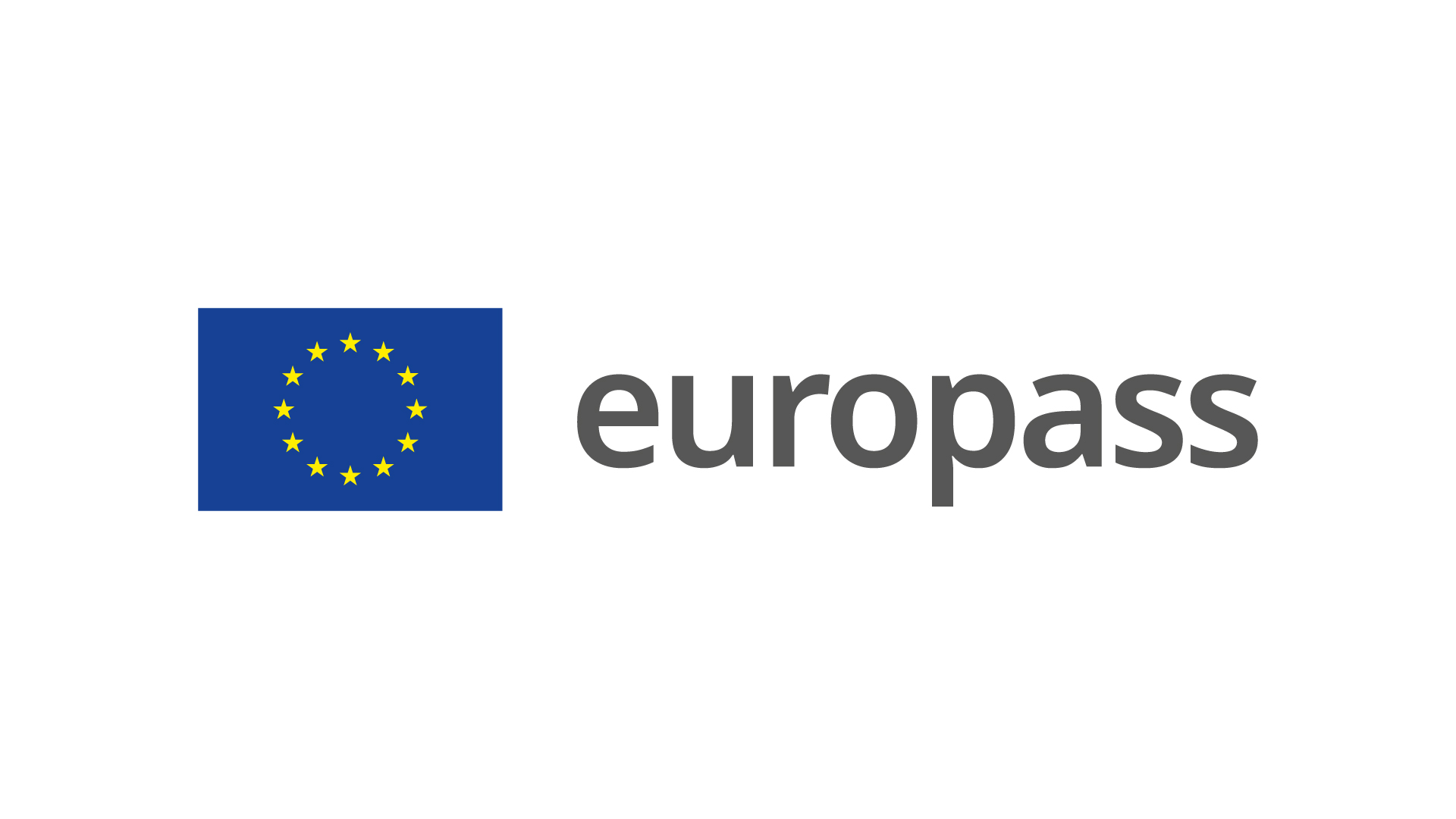 Europass - Nationales Europass Center in der Nationalen Agentur Bildung für Europa beim Bundesinstitut für Berufsbildung
Robert-Schuman-Platz 3, 53175 Bonn 0228/107-1200
europass@bibb.de
www.europass-info.de
Europass is a free service of the EU and consists of the Europass portal www.europass.eu, the European platform for application and job search, and the Europass documents. Europass offers companies helpful tools for recruiting in an increasingly globalised world of work. They can use Europass to understand competences and qualifications of international applicants, compare applications in a time-saving way and present themselves to job seekers from abroad thanks to the link with the European job portal EURES.
Standnummer
I.58
Halle
Halle 4.1
---

European Bank for Financial Services GmbH (ebase®)
Bahnhofstr. 20, 85540 Aschheim, Germany +49 89 45460 - 890
service@ebase.com
http://www.ebase.com
-
Standnummer
K.66
Halle
Halle 4.1
---

Evermood
Evermood GmbH c/o Betahaus Rudi-Dutschke-Str. 23 10969 Berlin 030 234 954 97
lara@evermood.com
https://www.evermood.com/
Evermood is the all-in-one hub for employee well-being. Online events, on-demand expert knowledge and 1-to-1 consulting by psychologists - bundled in one platform and customizable around existing confidants and offers. Evermood was founded in 2019 and today serves over half a million employees, including enterprises, administrations, medium-sized businesses and startups.
Standnummer
D.40
Halle
Halle 4.2
---
F
---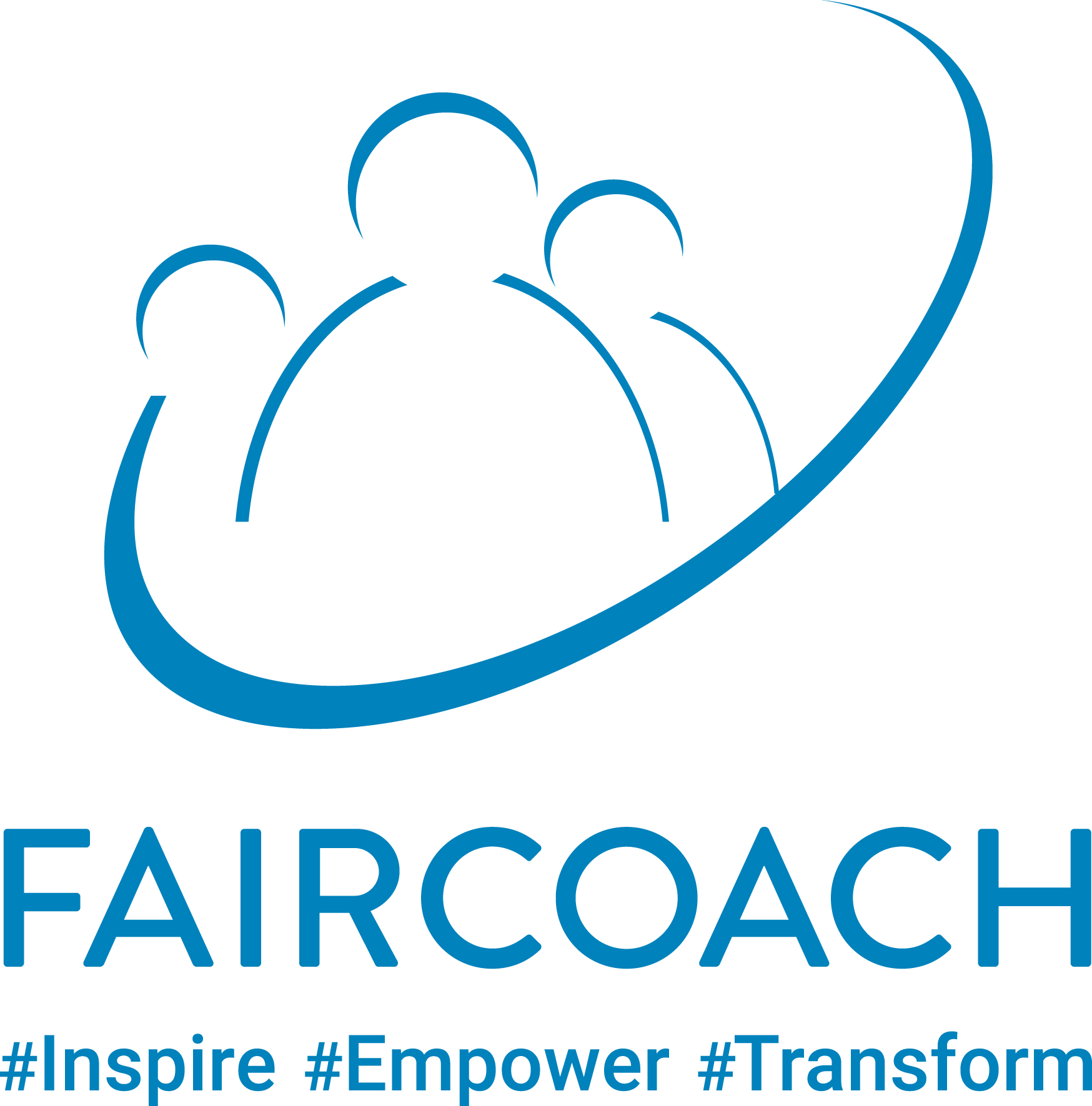 Faircoach GmbH
Lichtstraße 45, D-50825 Köln 0221-1690-3366
petra.reget@faircoach.de
https://www.faircoach.de
Faircoach is your strategic sparring partner for HR departments and accompanies organizations in complex transformation, training and consulting projects. Our network of +500 hand-picked experts includes consultants, trainers, coaches, and top speakers with very different industry backgrounds and focuses. Faircoach provides services for the digitalization of HR development, and also offers an innovative expert management system and an online academy.
Standnummer
H.35
Halle
Halle 4.1
---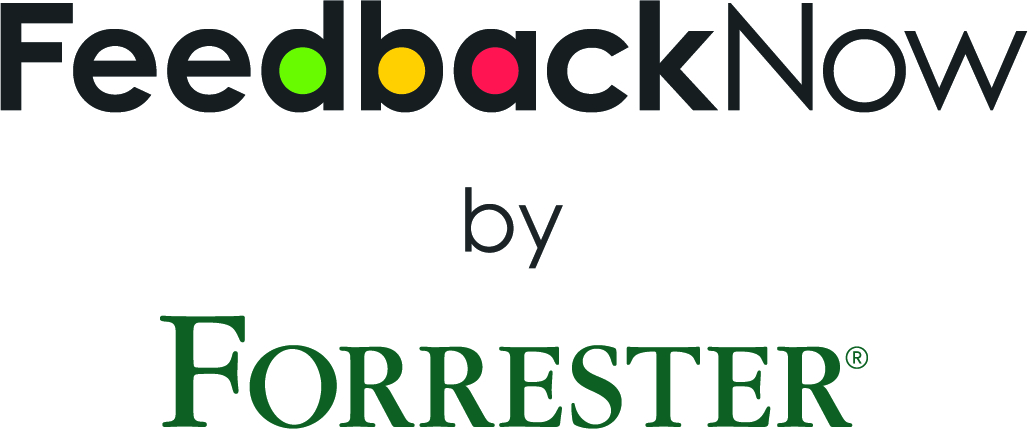 FeedbackNow by Forrester
Strawinskylaan 4117, 1077 ZX Amsterdam, Netherlands +31 (0) 20 3054338
aroodenburgjanssen@forrester.com
https://www.feedbacknow.com/
Granular Employee Satisfaction Data. Continuously capture feedback. Instantly improve employee experiences. Revolutionize your employee experiences with real-time operations.
Standnummer
C.07
Halle
Halle 4.2
---
FernUniversität in Hagen
Universitätsstr. 47, D -58097 Hagen 02331 9872444
info@fernuni-hagen.de
www.fernuni-hagen.de
At the FernUniversität in Hagen, 80% of the 76,000 students study alongside their careers, including students without traditional higher education entrance qualifications. As Germany's largest university by student numbers, the FernUniversität has made flexible distance learning possible for nearly 50 years on the basis of its own research. It offers bachelor's and master's degree programs as well as academic continuing education through its five faculties and its continuing education division. Additional continuing education courses are offered through a wide variety of cooperating partners.
Standnummer
H.57
Halle
Halle 4.1
---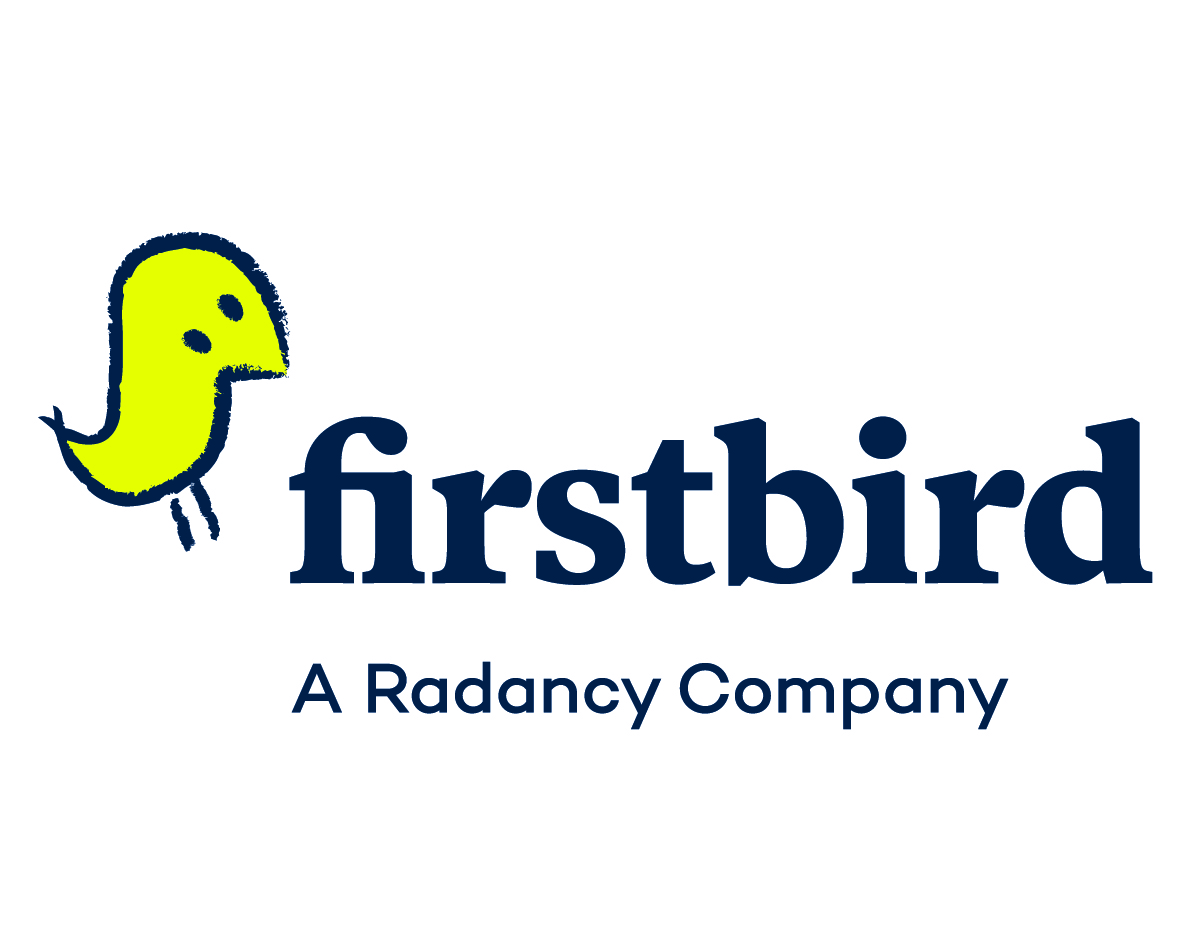 Firstbird
Gertrude-Fröhlich-Sandner-Straße 2-4/Tower 9, 1100 Wien, Österreich +43 720 817466
hello@firstbird.com
www.firstbird.com
Firstbird, is the leading global employee referral platform for enterprise that helps you hire better talent, faster. Founded in 2013, Firstbird has almost a decade of experience in employee referral programs and is trusted by top companies around the world, such as Deloitte, McDonald's and Volkswagen amongst many more. With Firstbird, referrals become your #1 recruiting channel.
Standnummer
J.37
Halle
Halle 4.1
---

Fischer, Knoblauch & Co. Medienproduktionsges. mbH
Lilienthalallee 7 80807 München +49 (0)89 - 958434 - 0
info@fkc-online.com
www.fkc-online.com
As a full-service service provider, Fischer, Knoblauch & Co. accompanies you on the way to an appropriate e-learning solution; FKC supports and consults you from the first concept to the final production, no matter if 3D animation, multilingual audio films, or gamification in VR/AR. With more than 100 employees in six locations, you profit from amassed know-how in the areas of content development, media design, and production as well as software development. Also discover our own Learning Management System nectar LMS and the smart learning applications: chatbot, QuizApp, and Smartcards.
Standnummer
G.45
Halle
Halle 4.1
---

Fitbase Institut für Online Prävention GmbH
Ruckteschellweg 8a, 22089 Hamburg 0421 – 365 146 49
info@fitbase.de
https://fitbase.de/
-
Standnummer
D.54
Halle
Halle 4.2
---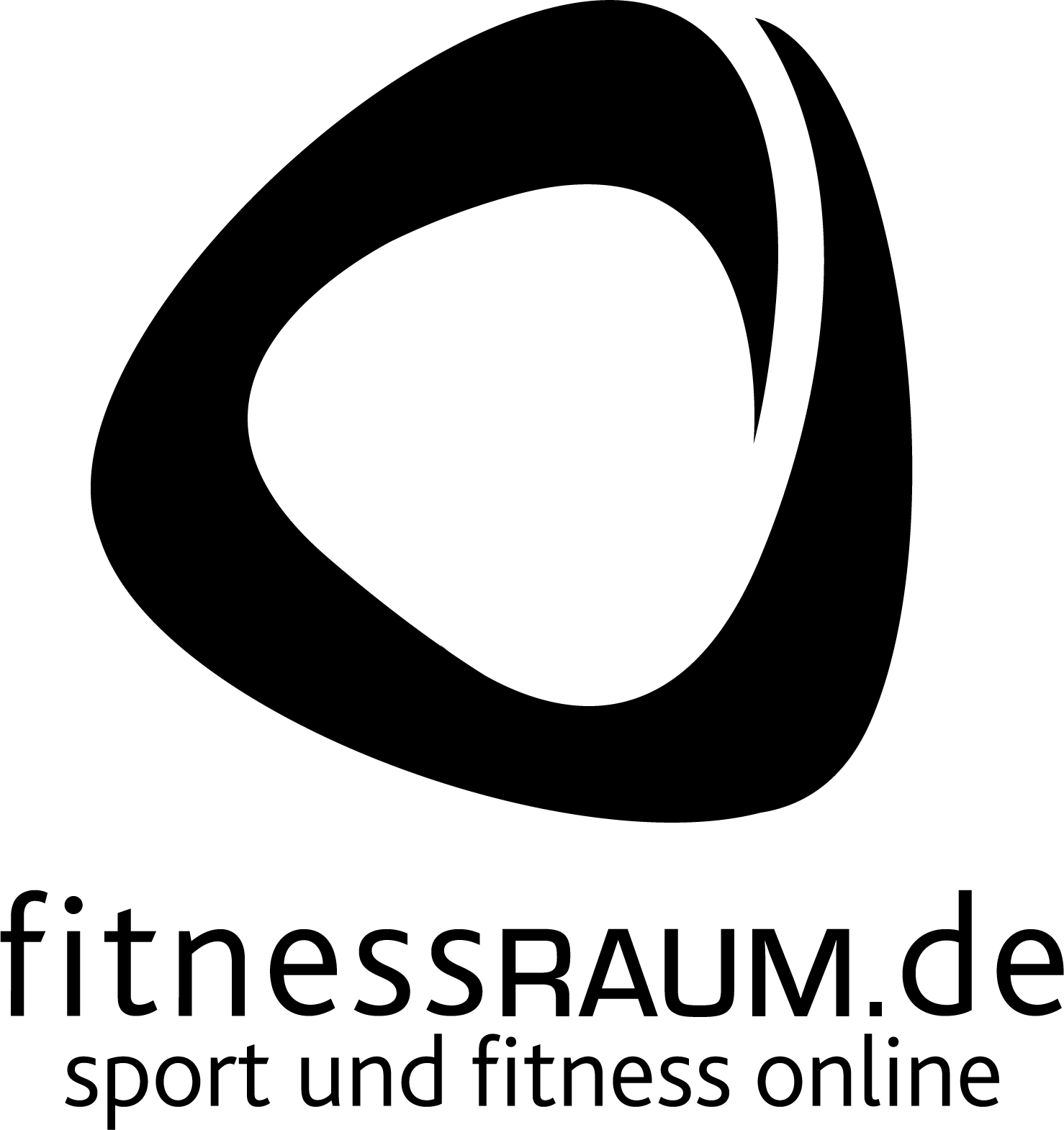 fitnessRAUM.de GmbH für Sport und Fitness online
Kirchstr. 18, 69115 Heidelberg +49 6221 86811 27
B2B@fitnessraum.de
https://www.fitnessraum.de/
CORPORATE FITNESS GOES DIGITAL! fitnessRAUM.de presents a growing variety of 2,000 on-demand ONLINE CLASSES (20% of them are available in English, too). We offer 40+ challenges (4-8 weeks each), including 25% focusing on relaxation (such as yoga and meditation). Each challenge also provides free accompanying diet plans if selected. More than 55,000 employees registered with us through their employer already. As an employer, you can simply order on demand by number or choose one of our package deals - e.g. as a Christmas gift for all employees.
Standnummer
F.56-19
Halle
Halle 4.2
---
FitSeat
No description available
Standnummer
F.56-14
Halle
Halle 4.2
---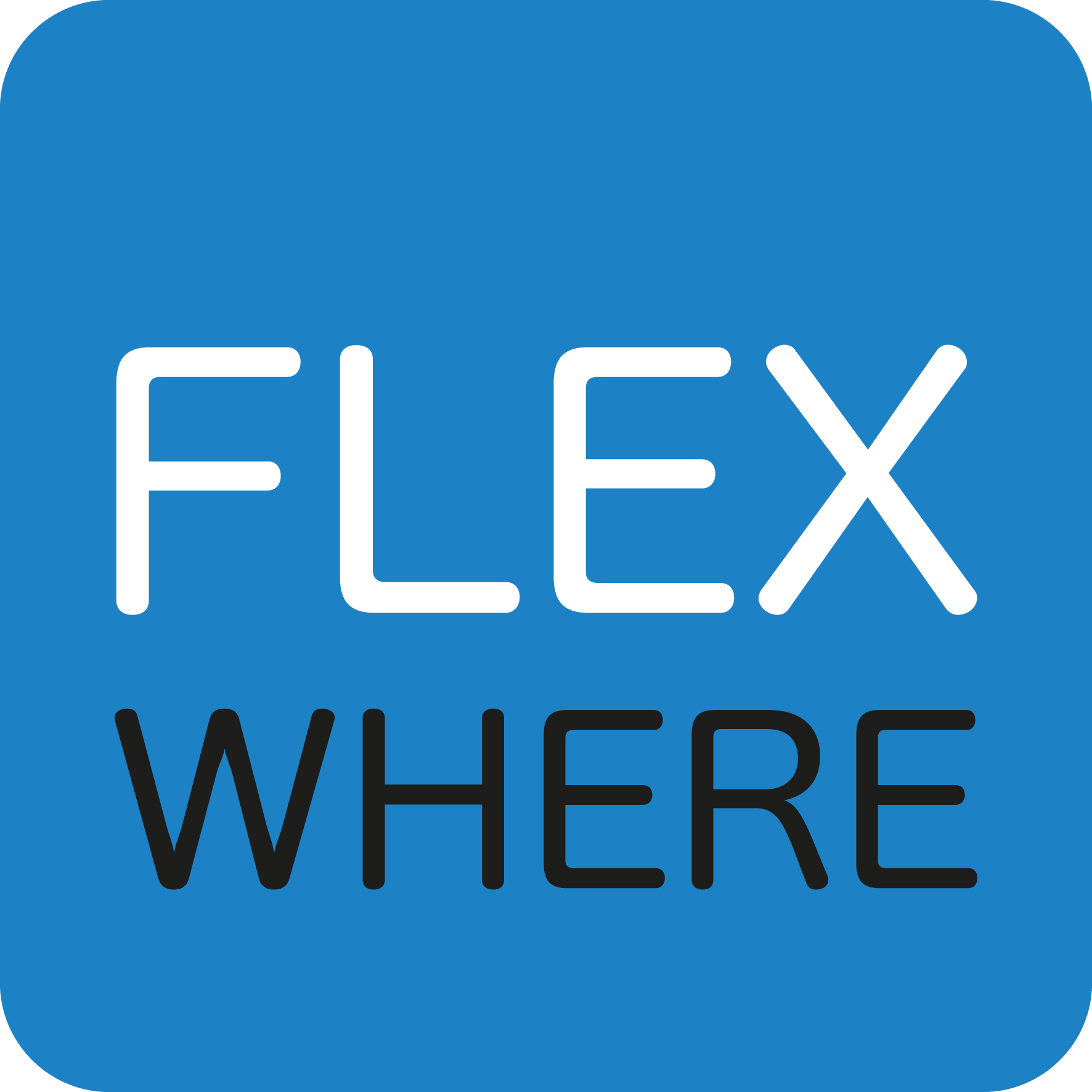 FlexWhere - Die Desk Sharing Lösung für hybrides Arbeiten
Bahnhofstr. 35 48565 Steinfurt, Deutschland +49 (0)2551 185 9881
info@flexwhere.de
https://flexwhere.de/
For 10 years we have been offering a hot desking solution for companies to enable flexible working: FlexWhere. With FlexWhere you can quickly and easily see which workstations, parking spaces or meeting rooms are free and make a reservation with just a few clicks. Find your colleagues through our search feature so you don't have to wonder the office! The information can be viewed on a display, desktop or laptop. By using the mobile app, FlexWhere can even be consulted outside the office. FlexWhere is your smart buddy for preparing your day, wasting less time and getting more done.
Standnummer
B.13
Halle
Halle 4.2
---

foodji marketplace gmbh
Dr.-Max-Straße 21, 82031 Grünwald +49 89 552 09 468
hello@foodji.com
www.foodji.com
foodji is the revolutionary workplace canteen for locations with 50 to 500 employees. As an essential part of new-work strategies in the post-Corona era, foodji offers fresh, delicious and fulfilling meals. Due to its 24h availability, foodji is suitable both in administrative locations and in production locations with shift work. With the help of artificial intelligence, the company can accurately forecast personal demand at each location. The goal: to make employees as happy as possible and avoid food waste.
Standnummer
SUV - F.36-26
Halle
Halle 4.2
---

forcont business technology gmbh
Markranstädter Straße 1, 04229 Leipzig +49 341 48503-305
info@forcont.de
https://www.forcont.de/
More than a digital personnel file: with forpeople, the software house forcont offers a field-proven software for modern personnel management - as a license or as a service in the cloud. By digitizing your HR processes, you minimize administrative efforts and efficiently control work processes. Because of automated document creation, Contract generation, Self Service, Task management and other extras you save valuable time. Free space that you gain for the essential - your employees.
Standnummer
B.06
Halle
Halle 4.2
---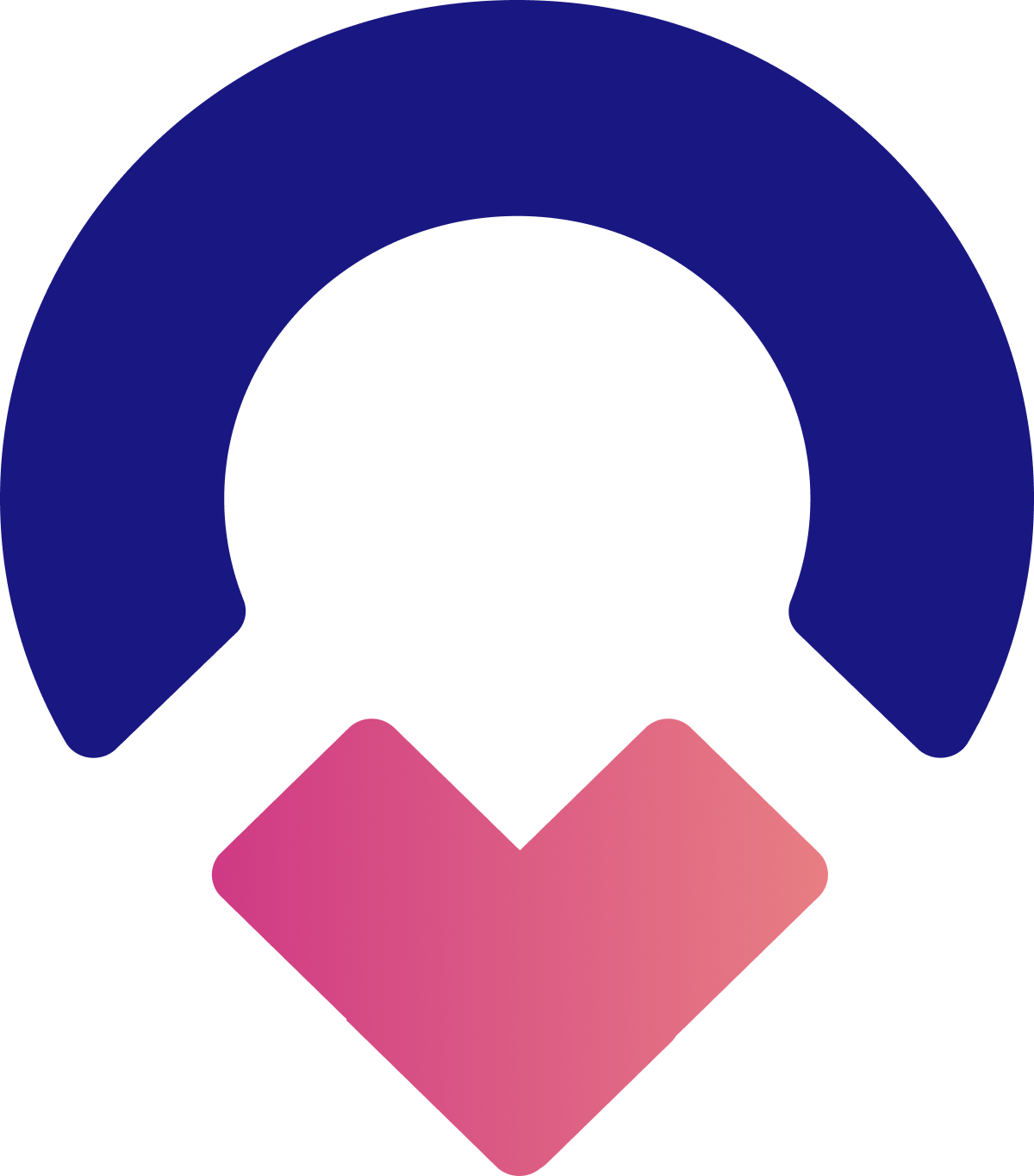 Foyer Global Health
12 Rue Leon Laval, L-3372 Leudelange, Luxembourg +352 437 43 4245
sales@foyerglobalhealth.com
https://www.foyerglobalhealth.com/
We are a leading provider of international health insurance and digital healthcare services for globally mobile people and expatriates. We have customers in over 130 countries who entrust us with their most important asset - their health - every day. Foyer Global Health is a startup backed by Luxembourg's leading insurer Foyer Group. Technology is as much in our DNA as a focus on the human factor. We are an international team in the heart of Luxembourg.
Standnummer
E.35
Halle
Halle 4.2
---

FREE NOW for Business
Neumühlen 19, 22763 Hamburg 01716997701
business-accounts@free-now.com
https://www.free-now.com/de/business/mobility-budget/
FREE NOW is the Mobility Super App with the largest vehicle choice for consumers across Europe. More than 56 million users in 16 markets and in over 170 cities today are already moving freely from A to B by accessing the largest selection of mobility options available in one app. Through the unique integration of mobility brands and payment services, they can book their nearest taxi, private hire vehicle, car sharing or micro-mobility option such as eScooters, eMopeds, and eBikes within the app. FREE NOW aggregates numerous mobility brands with the ambition to make urban mobility easier.
Standnummer
EBX - K.60-5
Halle
Halle 4.1
---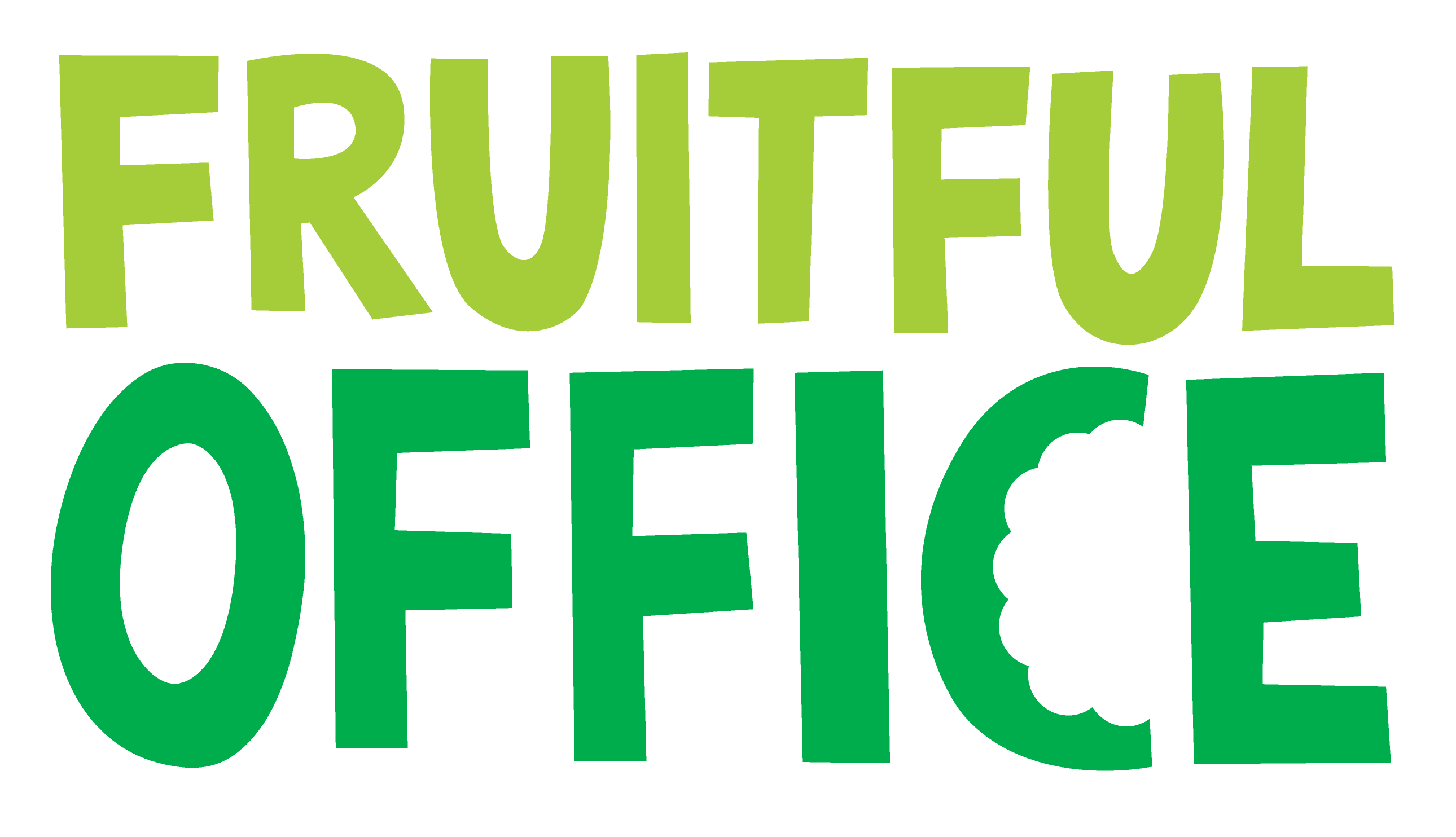 Fruitful Office GmbH
Carl-Benz-Straße 31, 60386 Frankfurt 0800-595 5555
info@fruitfuloffice.de
https://www.fruitfuloffice.de/
We think that fruit at the workplace should be as much a basic standard as free coffee. Fruitful Office helps companies across Germany to get a bit healthier with minimal financial and organisational cost. We strive to provide you with an attractive seasonal mix of perfectly ripe, easy to eat and top quality fruit throughout the year. We operate an eco-friendly route management system, our packaging materials are 99% plastic free and our purchasing policy follows strict sustainability guidelines. Moreover, we plant a fruit tree in Malawi for every fruit basket we deliver.
Standnummer
F.01
Halle
Halle 4.2
---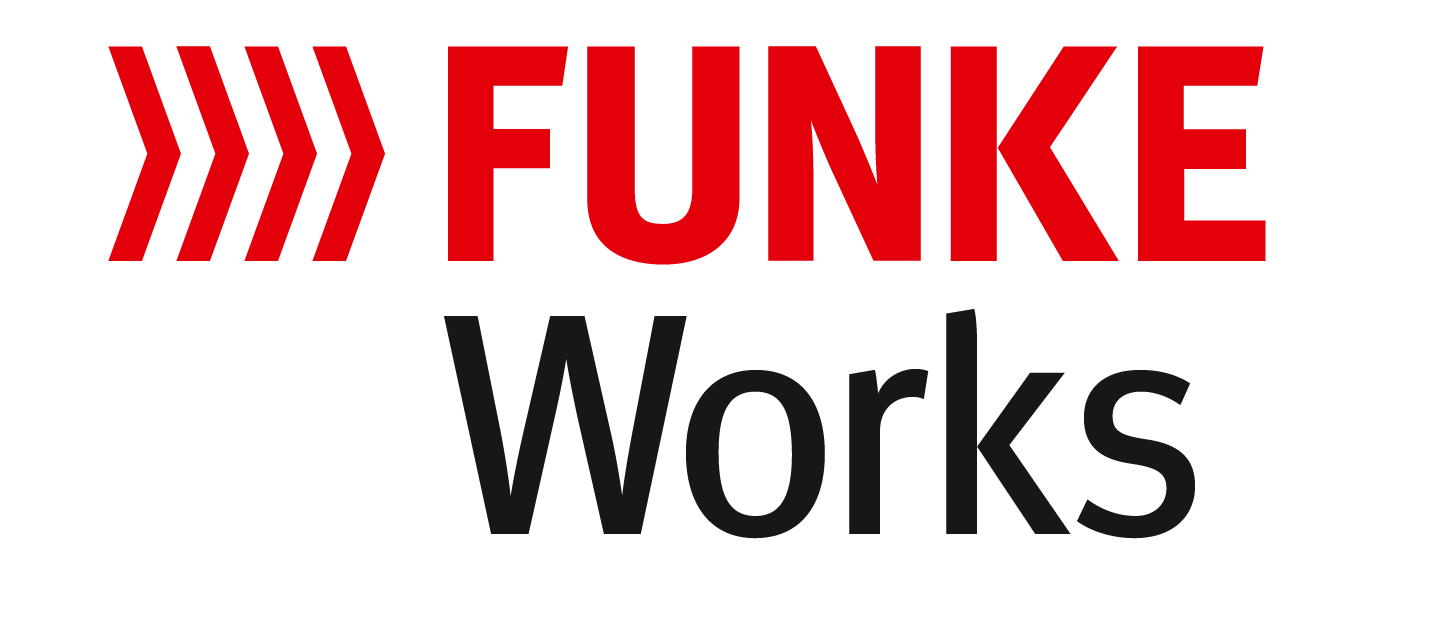 FUNKE Works GmbH (AZUBIYO & Absolventa)
Tassiloplatz 27, 81541 München 089 41614 1040
info@funkeworks.de
https://www.funkeworks.de/
Die FUNKE Works GmbH betreibt mehrfach ausgezeichnete Spezial-Jobbörsen für Berufseinsteiger:innen und Akademiker:innen. Zu den größten Plattformen zählen AZUBIYO, Absolventa und Azubi.de. Indem Bewerber:innen und Unternehmen passgenau zueinander geführt werden, finden jedes Jahr viele tausend Menschen mit unseren Lösungen in ihren ersten Job. Neben Stellenanzeigen bietet FUNKE Works eine Reihe von Employer-Branding-Lösungen, auf die vom Start-Up bis zum DAX-Konzern bereits eine Vielzahl an Unternehmen vertraut.
Standnummer
G.14
Halle
Halle 4.1
---
G
---

G DATA CyberDefense AG
Königsallee 178 D-44799 Bochum, Germany +49 234 9762-0
info@gdata.de
www.gdata.de
With its comprehensive cyber defence services, the inventor of antivirus software enables companies to defend themselves against cybercrime. Over 500 employees provide digital security for companies and users. Research and development are carried out in Germany. G DATA uses nextgen AI technology, endpoint protection and penetration testing for its protection, and offers incident response and awareness training to defend companies effectively. G DATA solutions have received numerous awards.
---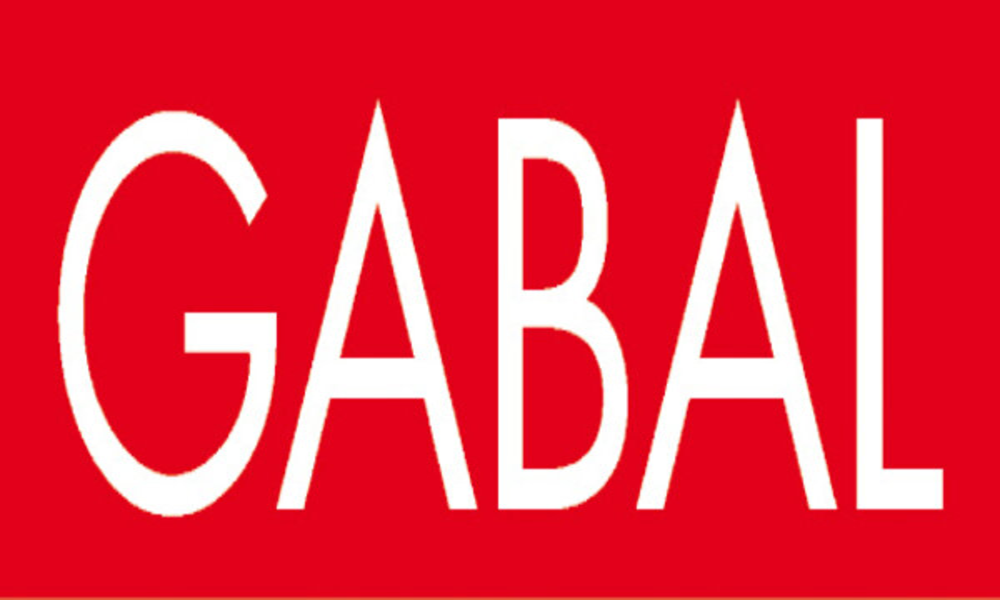 GABAL Verlag
Schumannstraße 155, D-63069 Offenbach 069-830066-0
info@gabal-verlag.de
www.gabal-verlag.de
Vom Lesen ins Tun, vom Wissen ins Umsetzen GABAL ist seit mehr als drei Jahrzehnten der Praxisverlag unter den führenden Wirtschaftsverlagen. Angetrieben von Trendgespür und Innovationsfreude liefert das Familienunternehmen medienübergreifend exzellenten Content sowie erprobte Lösungen für die Herausforderungen in Beruf und Privatleben. Mehr als 500 Trainer, Speaker, Berater und Coaches, allesamt Top-Expert*innen auf ihrem Gebiet, geben fundiertes Know-how weiter, sodass die Verlagskunden und Fans ihre Lern- und Lebensziele erreichen.
Standnummer
G.58
Halle
Halle 4.1
---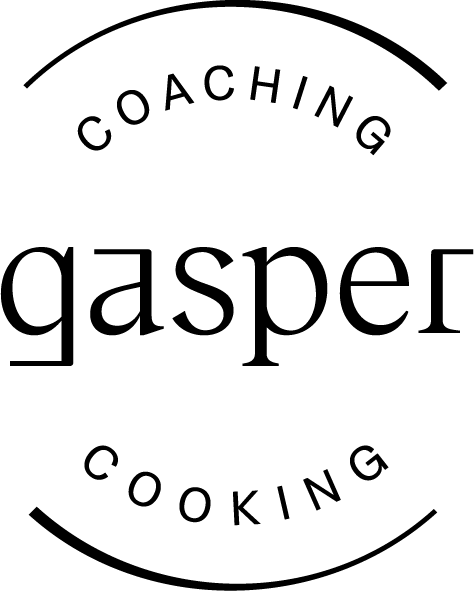 Gasper cooking & coaching
Schwerinstraße 39 0211 15 87 26 63
mail@dennisgasper.de
https://dennisgasper.de
We are the online live cooking school and offer various online formats (in German and English) with a focus on: company health management (nutrition education, cooperation with doctors "chef meets head doctor"), virtual canteen (fresh, healthy cuisine in the home office), but also socialising in the home office, team building, project kick-off/final events, Christmas parties, other company celebrations and regular courses for private households. The content can be individually defined. However, the focus is always on fresh (healthy) cuisine!
Standnummer
SUV - F.36-6
Halle
Halle 4.2
---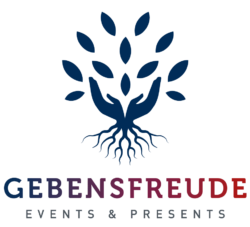 Gebensfreude Gmbh
Kranzweiherweg 12, 53489 Sinzig +49 800 3307 500
info@gebensfreude.de
www.mitarbeitergeschenk.de
"When we make others happy, our hearts leap". Gebensfreude, with the brands Mitarbeitergeschenke, Weihnachtsplaner and Eventflotte, supports your organisation or your company worldwide to inspire, motivate and sustainably bind your employees. Give appreciation and recognition with personal gifts. We offer gifts for all occasions, from birthdays to anniversaries. Convenient and reliable individual shipping service and personalisation starting with 1 piece. Visit us in Hall 4.1 at Stand EBX - K.60-1. We look forward to seeing you.
Standnummer
EBX - K.60-1
Halle
Halle 4.1
---
GEDAT GmbH
Lahnstr. 14, 35091 Cölbe 06421-94450
info@gedat.de
www.timejob.de
TIME JOB is GEDAT's software for personnel service providers. We offer automatic process flows, varied options for integration and custom-fit functions. A high quality characterizes TIME JOB especially operating a high number of wage payments for all collective labour agreements. Our TIME JOB Editions are customized for temporary employment agencies of every size, tailored perfectly to their needs. In such way we help companies to raise productivity and significantly increase business performance.
Standnummer
H.26
Halle
Halle 4.1
---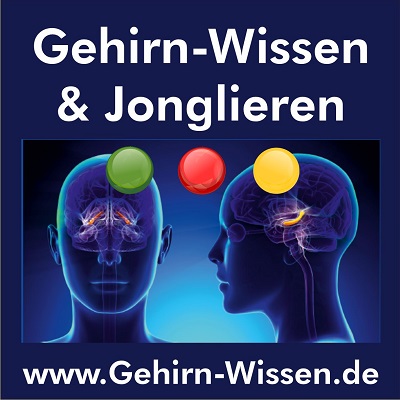 Gehirn-Wissen & Jonglieren
Lannerstr. 5, D-80638 München +49 89 17 11 70 36
info@gehirn-wissen.de
https://gehirn-wissen.de
Stephan Ehlers literally keeps a lot of balls in the air. He is in demand as a speaker and presenter, as well as an author and juggling trainer. He communicates topics related to motivation, leadership and change like no other, extremely enjoyable and therefore "remarkable". For more than 25 years he has enriched many well-known companies with creativity, know-how and results. He is the juggler among the top speakers and knows how to combine current findings in brain research with concrete tips for implementation in an informative and entertaining way.
Standnummer
F.56-12
Halle
Halle 4.2
---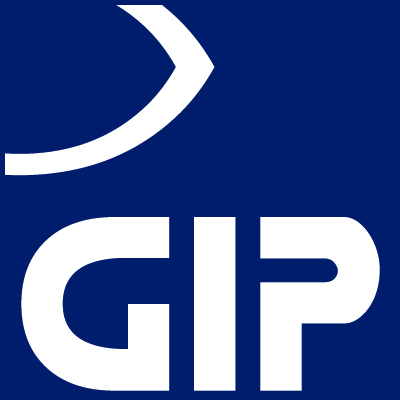 Gesellschaft für innovative Personalwirtschaftssysteme mbH (GIP GmbH)
Strahlenbergerstraße 112, 63067 Offenbach am Main +49 (0)69 61997-0
gip@gipmbh.de
www.kidicap.de
APPS FÜR DIE DIGITALE PERSONALWIRTSCHAFT DIGITAL. INTUITIV. EINHEITLICH. SICHER. KIDICAP-APPs adressieren die Anforderungen aller Anwendergruppen: Entgeltabrechnung, Controlling, Personaladministration, Mitarbeiter-Self-Services und IT-Systemmanagement. Alle Aspekte der Personalwirtschaft sind in kooperierenden APPs organisiert. Diese APPs gliedern Ihre Personalaufgaben nach Anwenderrollen und beteiligen alle Mitarbeiter:innen am Personalgeschehen. KIDICAP wird heute von rund 25.000 Organisationen genutzt. Insbesondere von staatlichen, öffentlichen und sozialen Arbeitgebern in der BRD.
Standnummer
A.02
Halle
Halle 4.2
---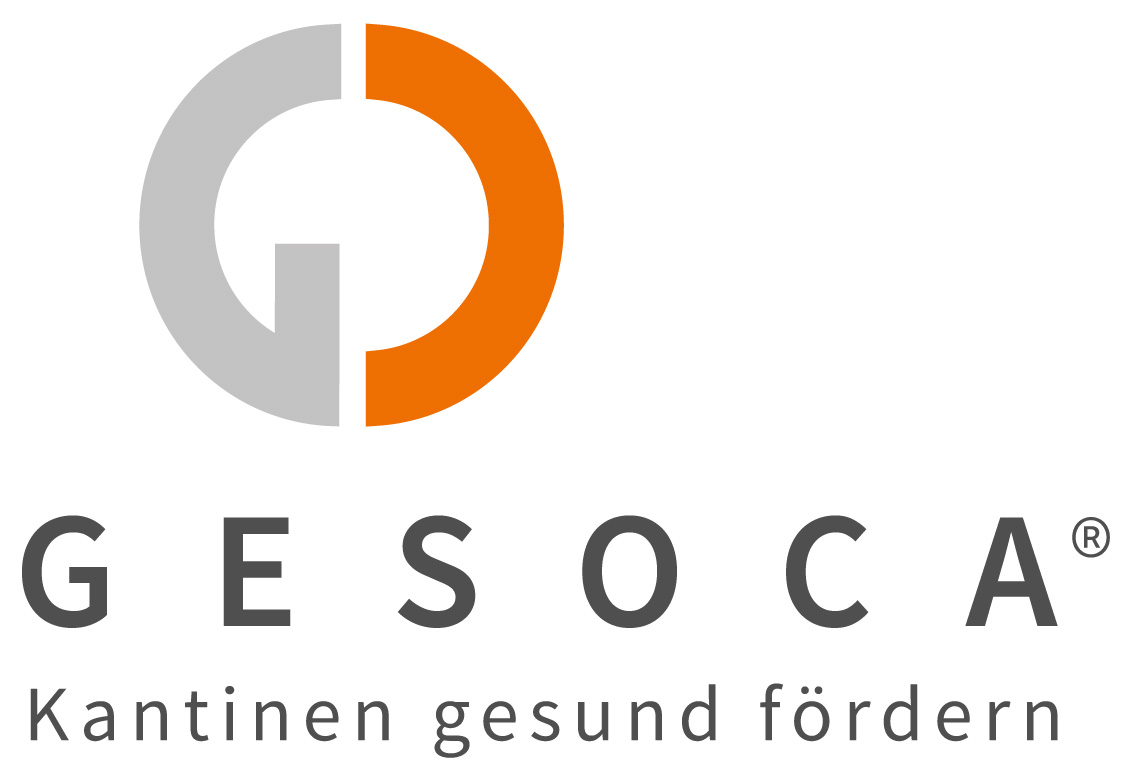 GESOCA GmbH
Am Tafelacker 15, 90556 Seukendorf 0173-3533390
info@gesoca.de
www.gesoca.de
GESOCA unterstützt Unternehmen, Betriebsgastronomie in das Employer Branding, die Gesundheitsförderung und Nachhaltigkeit zu integrieren. In dem Gästezufriedenheit, Gesundheitsorientierung, Qualität und Nachhaltigkeit transparent gemacht werden, zeigt sich, was Mitarbeiterverpflegung im Unternehmen wirklich leistet. Die Leistung umfasst eine web-Anwendung zur ernährungsphysiologischen Bewertung von Rezepturen, Qualitätssicherung durch Befragungen und Audits, sowie ein quantitatives und qualitatives Reporting zur Steuerung der Betriebsgastronomie. Das ist für Eigen- und Fremdregie geeignet.
Standnummer
F.56-8
Halle
Halle 4.2
---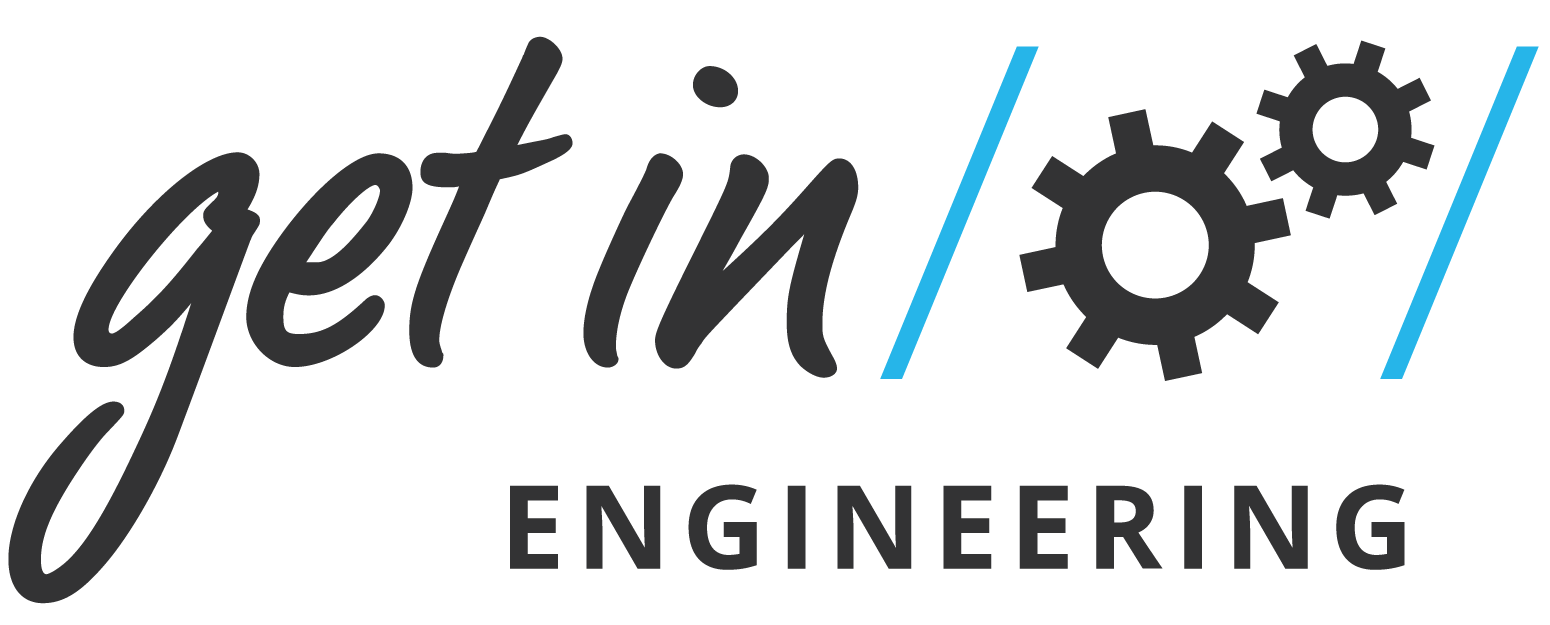 get in Engineering
Siegburger Straße 215, D-50679 Köln +49 (0)221 / 283 222 - 600
kontakt@get-in.de
www.get-in-engineering.de
get in engineering is the leading talent marketplace for engineering talents and graduates in Germany, bringing them together with employers through intelligent matching. Employers can use the get in engineering online platform for specific Employer Branding in this target group. Additionally, the unique talent pool with more than 34,000 active candidates can be accessed for Active Sourcing. Companies and the industry's specialists trust get in engineering for their talent recruiting. At the ZP Europe, you can convince yourself of our online platform for Active Sourcing & Employer Branding.
Standnummer
K.60-6
Halle
Halle 4.1
---

get in IT
Siegburger Straße 215, D-50679 Köln +49 (0)221 / 283 222 – 600
kontakt@get-in.de
www.get-in-it.de
get in IT is the leading talent marketplace for IT talents and graduates in Germany, bringing them together with employers through intelligent matching. Employers can use the get in IT online platform for specific Employer Branding in this target group. Additionally, the unique talent pool with more than 48,000 active candidates can be accessed for Active Sourcing. Companies and the industry's specialists trust in get in IT for their talent recruiting. At the ZP Europe, you can convince yourself of our online platform for Active Sourcing & Employer Branding.
Standnummer
EBX - K.60-6
Halle
Halle 4.1
---

GFOS mbH
Am Lichtbogen 9, D-45141 Essen 0201/613000
info@gfos.com
https://www.gfos.com
GFOS stands for innovative software solutions and cloud services in the field of workforce management. Founded as a start-up in the Ruhr Area, we are now one of the most successful providers in the industry with over 30 years of experience. With a modular structure and industry-independent use, the gfos software family offers the right solution for large corporations as well as small and medium-sized companies. We support more than 1,800 customers in a total of 30 countries with comprehensive systems and smart tools on the way to Work 4.0 - in the cloud or on premise.
Standnummer
E.23
Halle
Halle 4.2
---

Globalization Partners
175 Federal St 17th Floor, Boston, MA 02110, United States +1(888)8555328
info@globalization-partners.com
https://www.globalization-partners.com/
Hire anyone, anytime, anywhere. If you see an opportunity that requires international talent, your competitors probably do, too. It's a race. Who can hire that person or team the fastest? If it's not you, you may be stuck where you are. Or worse, fall behind. We have our own business entities set up in nearly every country in the world meaning the legwork required for you to hire and manage international talent is already done. We're your competitive edge. Whenever you have to get somewhere fast.
Standnummer
A.16
Halle
Halle 4.2
---

GLOMASTCO ltd.
Dimitri Chatzilampri Terma 20 +491715488052
info@glomastco.com
https://www.glomastco.com
➕➕➕ GET MORE QUALIFIED APPLICANTS➕➕➕ by ✅ simple application forms and 📢 ads on Google, Facebook and Co. 🤩🤩🤩 1# qualify applicants without a resume - hr.onl 🤗🤗🤗 2# place job ads on Google, Facebook and Co. - recruiting.onl 👨‍🔧👩‍🔧🧑‍🏭👩‍🏭👨‍💼👩‍💼👨‍🔬👩‍🔬👨‍💻👩‍💻👨‍🎤👩‍🎤👨‍🎨👩‍🎨👨‍✈️👩‍✈️👨‍🚀👩‍🚀👨‍🚒👩‍🚒👮‍♂️👮‍♀️🕵️‍♂️🕵️‍♀️💂‍♂️💂‍♀️👷‍♂️👷‍♀️🦸‍♂️🦸‍♀️
Standnummer
K.03
Halle
Halle 4.1
---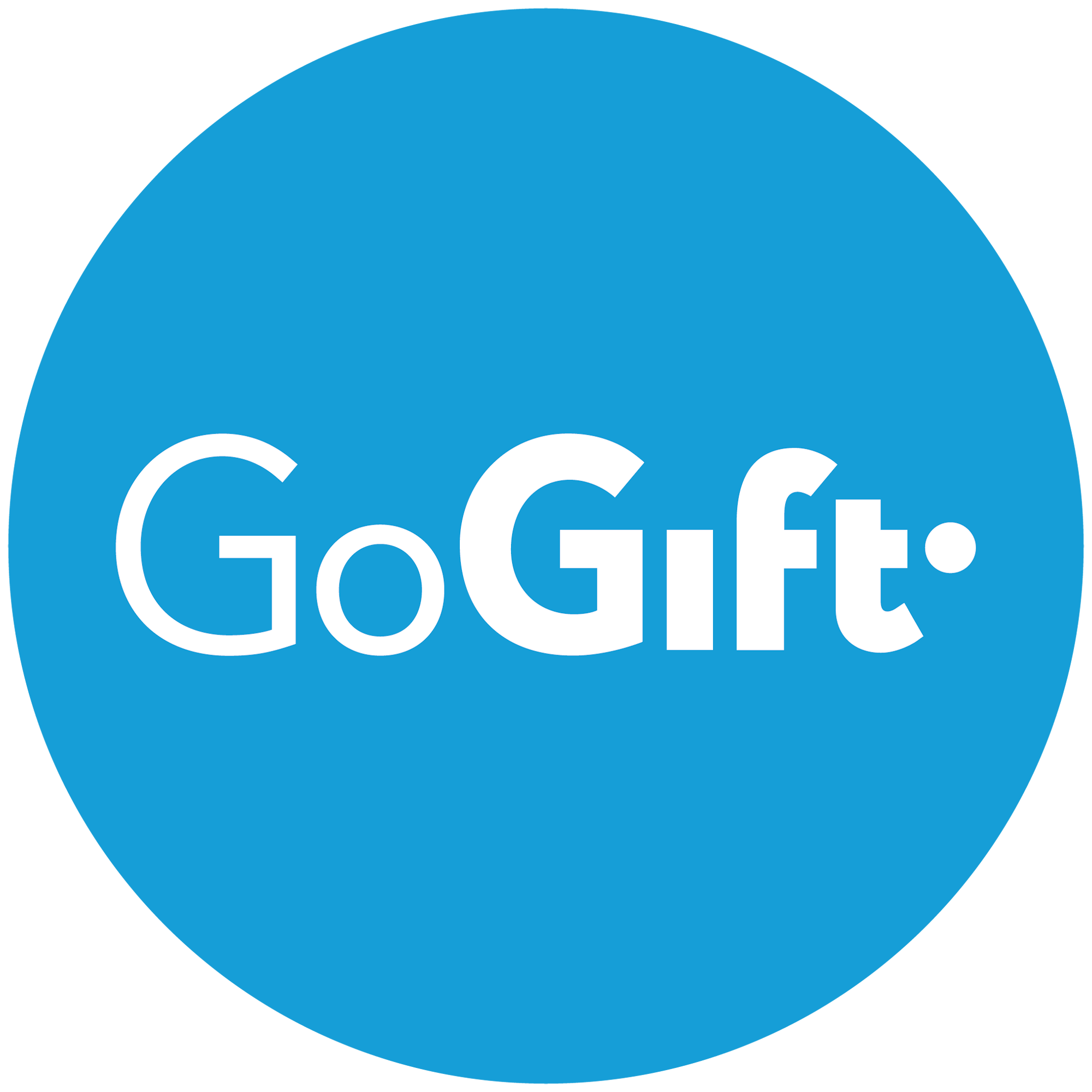 GoGift GmbH
Frankfurter Str. 80-82, 65760 Eschborn + 49 32 221 854949
global@gogift.com
https://www.global-de.gogift.com/
GoGift is a global digital gift card provider and online retailer of innovative gift solutions with millions of gift cards sold to over 15,000 satisfied corporate customers worldwide. GoGift is headquartered in Copenhagen, Denmark and since 2003, the company and its network have established themselves around the world. More than 100 employees are constantly working to provide the best customized gift solutions to customers in more than 65 countries. If you would like to learn more about GoGift, please feel free to contact us at global@gogift.com.
Standnummer
J.45
Halle
Halle 4.1
---

GoStudent GmbH
Ernst-Melchior-Gasse 20, A-1020 Wien +4915735992080
support@gostudent.org
www.gostudent.org
GoStudent is Europe's most valuable EdTech company and leading tutoring platform, now present in 22 countries. While dedicated to unlocking the full potential of students in student tutoring, GoStudent aims to unlock the full potential of employees and their families in corporate partnerships. Employers are supported in strengthening their employer brand through family-friendly and educational concepts. They can train employees or provide financial support for tutoring for their families.
Standnummer
EBX - K.60-16
Halle
Halle 4.1
---

gradar.com | QPM GmbH
Am Haferkamp 78 D-40589 Düsseldorf +49 (0)211 936 724 95
support@gradar.com
https://www.gradar.com/de
As an innovative and intuitive software, gradar supports companies job evaluations worldwide. Gradar creates fair and transparent pay structures. The system supports the design of organisation-specific job architectures and offers an integrated competency model, the connection to compensation studies as well as customisation and analysis options. In addition to equal pay and compa-ratio analyses, internal compensation analyses can also be carried out by uploading pseudonymised employee data.
Standnummer
A.14
Halle
Halle 4.2
---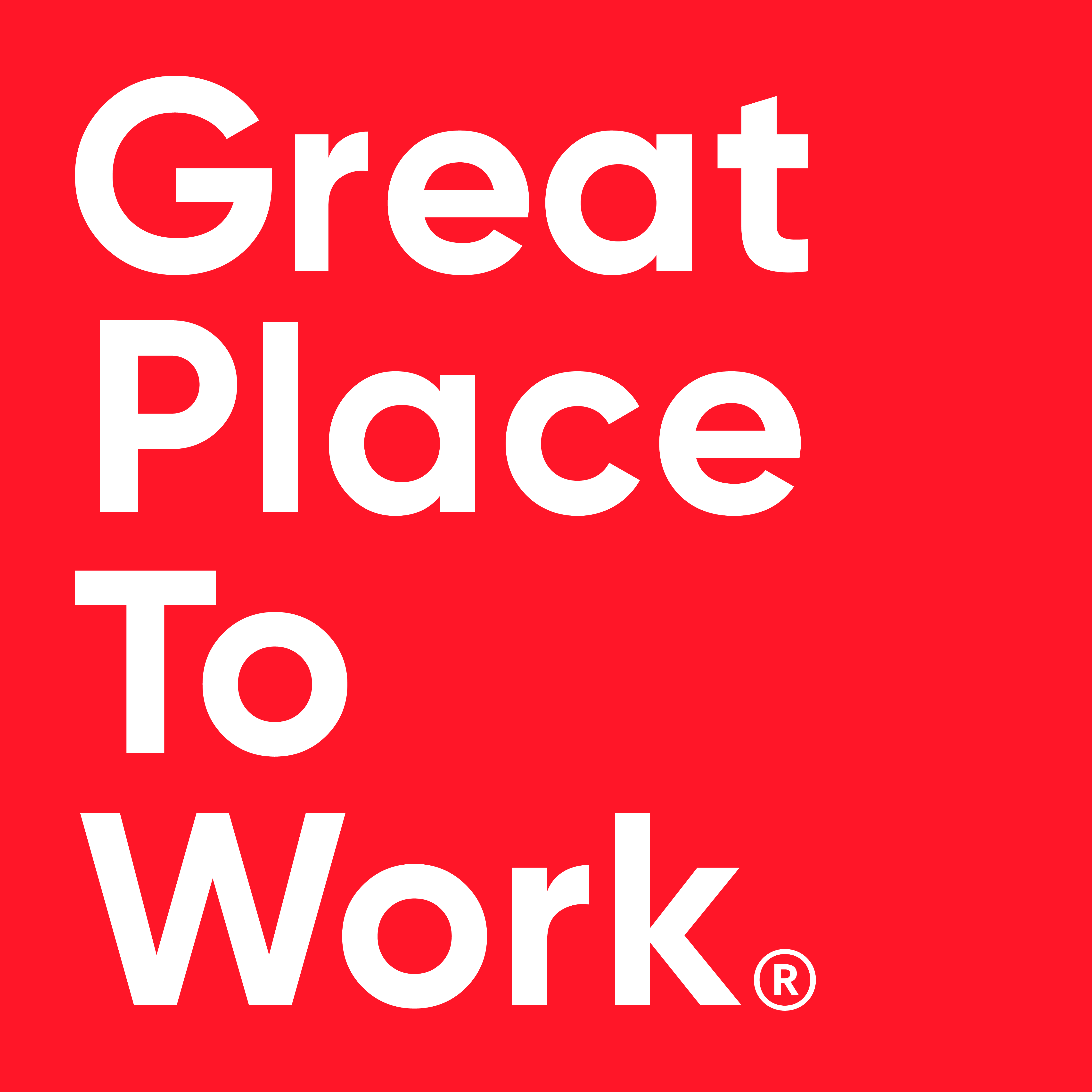 Great Place to Work® Deutschland
Hardefuststraße 7, 50677 Köln, Deutschland +49 221 / 93 335 - 0
info@greatplacetowork.de
https://www.greatplacetowork.de/
Great Place to Work® is an international research and consulting institute that helps companies analyse, develop and make visible their corporate and workplace culture. An employee-centred culture retains employees, increases employer attractiveness and boosts corporate success. We certify organisations based on anonymous employee surveys and analysis of HR measures. Every year, excellent employers are awarded for their performance internationally, nationally, regionally and branch-specifically.
Standnummer
Passage 4-5
Halle
-
---

Greenhouse
Greenhouse Software, WeWork Charlemont Exchange, Charlemont St, Saint Kevin's, Dublin, D02 VN88, Ireland n/a
sorcha.degras@greenhouse.io
https://www.greenhouse.io
About Greenhouse Greenhouse is the hiring software company. We help businesses become great at hiring through our powerful hiring approach, complete suite of software and services, Hiring MaturityTM methodology and large partner ecosystem – so businesses can hire for what's next. Based in New York City with offices in San Francisco, Denver and Dublin, Greenhouse has over 700 employees around the world supporting more than 7,000 customers. Some of the smartest and most successful companies like HubSpot, Buzzfeed, J.D. Power, Booking.com, Scout24 and The Knot Worldwide use Greenhouse Hiring.
Standnummer
J.29
Halle
Halle 4.1
---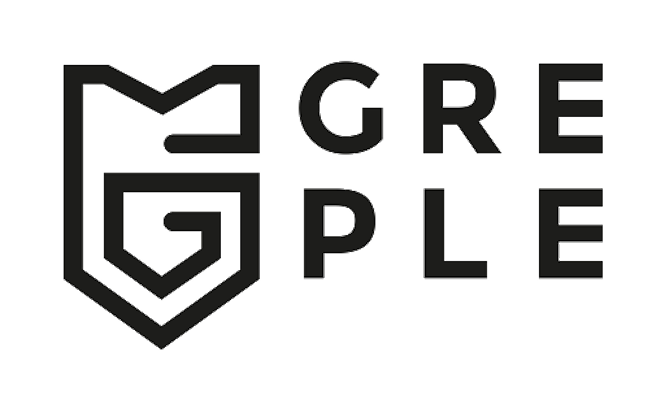 Greple GmbH
Benno-Strauß-Str. 7b, D-90763 Fürth +49 (0) 911 3767 7362
hello@greple.de
https://greple.de/
Through training a graph learning model based on a billions of data points, we enable organizations to identify employees hidden competency potentials and measure the individuals cultural fit to a job by applying AI based psychometrics. We use this broad fundament to uncover upskilling paths into company specific future relevant job profiles. Organizations therefore safe 90.000€ cost-of-vacancy per successfully up-skilled employee as well as the costs of external recruitment and at the same time increase the person-job-fit.
Standnummer
SUV - F.36-41
Halle
Halle 4.2
---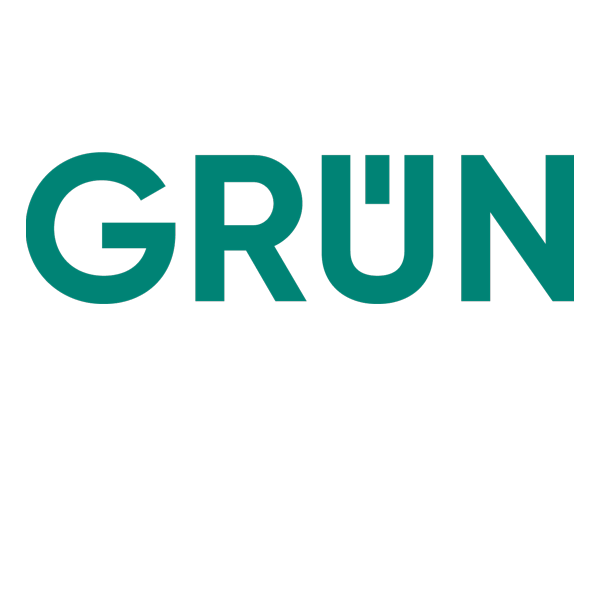 GRÜN Software Group GmbH
Pascalstraße 6, D-52076 Aachen +4924118900
kontakt@gruen.net
https://gruen.net/zicom
GRÜN ZICOM is the Time tracking software for booking, planning and processing working times. In global competition, with increasing flexibility in working hours, it is becoming more and more important to manage and digitize the time recording of workers professionally, efficiently and cost-effectively. An offer of flexible and dynamic time models based on the workload leads to higher employee motivation and at the same time supports the company by optimizing personnel costs.
Standnummer
F.10
Halle
Halle 4.2
---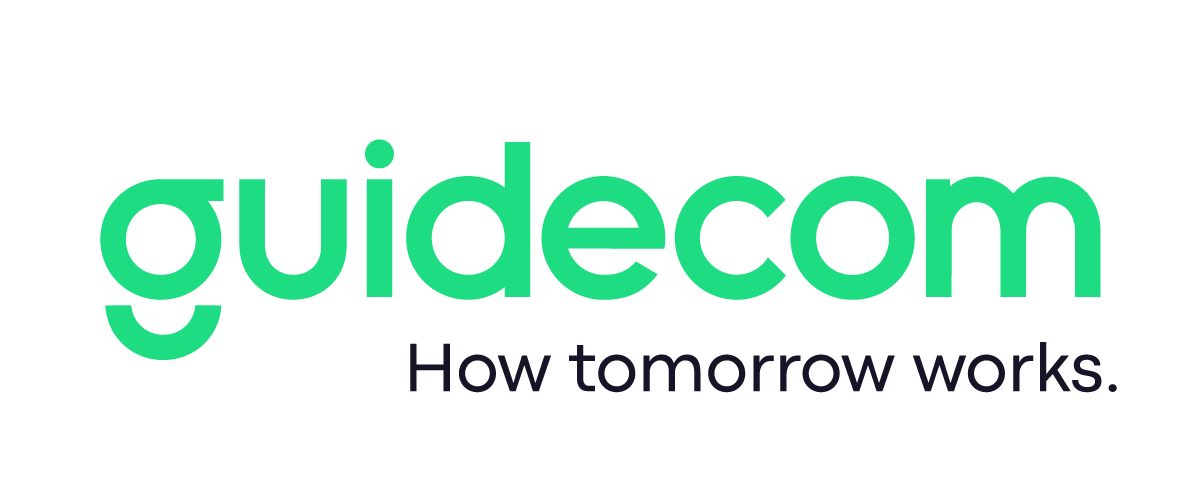 GuideCom AG
Hafenweg 14, 48155 Münster 0251 9159-0
info@guidecom.de
www.guidecom.de
We provide impetus and pave the way for the new opportunities of the digital age and transform organizations and services. As a digitization partner for more than 500 companies in Germany, we offer a modern HR suite with our solution Magellan, which covers all disciplines of HR management and optimally supports the HR area in digitization and automation. With a high level of innovation and a great deal of passion, we are also shaping the working world of tomorrow for you.
Standnummer
D.16
Halle
Halle 4.2
---

gyde
Heinestr. 41a, D-70597 Stuttgart 01575 5525175
info@gyde.io
https://www.gyde.io/de
With gyde, we want to bring a new form of training and up-skilling into companies. Only 12% of all participants apply the knowledge gained from training courses in their day-to-day work. We want to change that. We do this with a new didactic concept: We offer intelligent and highly effective digital learning journeys for leaders/managers in which we put a radical focus on entertaining IMPULSES and REFLECTIONS (app-based micro-learning) and social EXCHANGE (peer coachings moderated by great leadership experts).
Standnummer
SUV - F.36-52
Halle
Halle 4.2
---

Gympass
Gymass, Rosental 7, 80331 München -
-
www.gympass.com/de
The corporate wellness solution Gympass helps companies redefine employee wellbeing and make it accessible to all. For more active, healthier and therefore more productive teams, Gympass provides access to sports and wellness facilities, live virtual classes, personal training and apps from fitness and wellness partners. Companies around the world rely on its unmatched variety, convenience and flexibility. Since 2016, Gympass has also been promoting every individual path to greater wellbeing in Germany. The company's German HQ is located in Munich.
Standnummer
F.43
Halle
Halle 4.2
---
H
---

Hanako GmbH
Lyonel-Feininger-Straße 28, 80807 München, Deutschland +49 171 7691956
info@hanako-health.com
https://www.hanako-health.com/
Hanako offers mobile health check-ups and a health app. The check-ups are carried out by teams of doctors and medical assistants directly on site at the companies. With the Hanako app, employees can analyze their health behavior, set goals, and take advantage of digital offerings. Users also get access to contests, quizzes and service information. OHM managers can integrate their own content. The Hanako app was tested by Prof. Dr. Volker Nürnberg as the medically best digital OHM solution. Hanako was again named Top Brand Corporate Health in 2022.
Standnummer
A.46
Halle
Halle 4.2
---

HANSALOG GmbH & Co. KG
Am Lordsee 1, 49577 Ankum +49 5462 7650
info@hansalog.de
www.hansalog.de
HANSALOG develops HR management software for recruiting, HR management, travel expense accounting, time management and payroll accounting. The company offers its customers a complete solution with a modular structure, into which an employee portal can also be integrated via the internet or intranet. Modules can be used individually and others can be added at any time. In outsourcing, HANSALOG takes care of your hosting (SaaS), your payroll accounting in full or partial service and your travel expense controlling. The perfect solution for your HR department.
Standnummer
C.20
Halle
Halle 4.2
---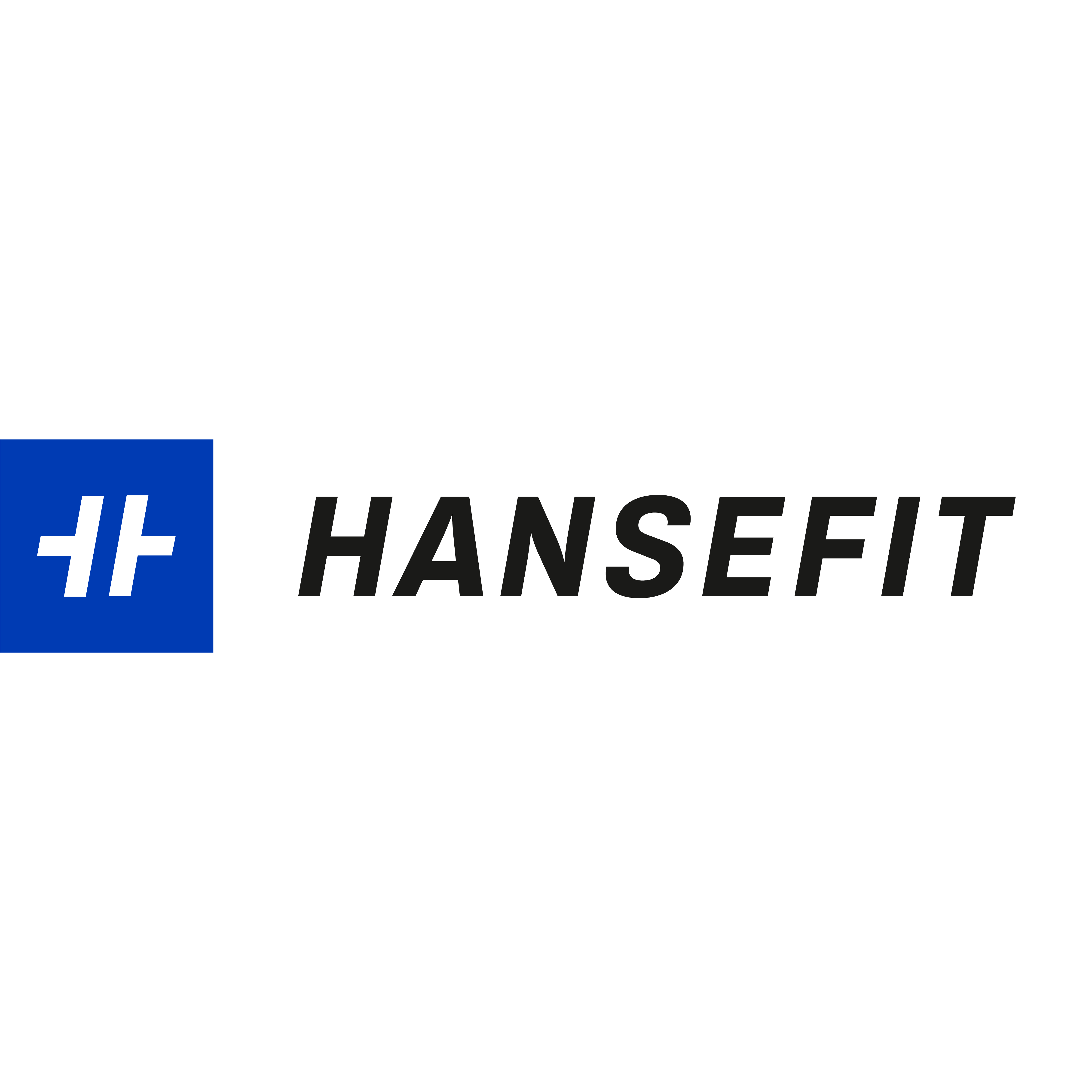 Hansefit GmbH & Co. KG
Osterdeich 6, 28203 Bremen 0421 / 365 146-0
info@hansefit.de
https://www.hansefit.de
MACHEN SIE IHR TEAM HANSEFIT. Als Marktführer im Bereich Firmenfitness und digitale Prävention unterstützen wir unsere Kunden dabei, ihre Produktivität zu steigern, Fehltage im Betrieb zu senken und attraktiver für Fachkräfte und junge Talente zu werden. Wir stellen Unternehmen und öffentlichen Einrichtungen ein breites Angebot mit über 6.000 Sport- und Gesundheitseinrichtungen, Onsite-Firmenfitness, motivierenden Teamevents sowie Onlinelösungen wie Apps und digitale Live-Kurse zur Verfügung. Dazu kommen die §20 zertifizierten Online-Präventionskurse unseres Tochterunternehmens fitbase.
Standnummer
D.54
Halle
Halle 4.2
---

Haufe
Munzinger Str. 9, 79111 Freiburg +0800 3369004 kostenlos
service@haufe.de
www.haufe.de
Haufe ist einer der führenden Anbieter für digitale Arbeitsplatzlösungen und Weiterbildung in Deutschland. Durch konsequente Digitalisierung entwickelte sich Haufe vom Fachverlag zum Spezialisten für digitale Services in Unternehmen. Jährlich setzen rund 360.000 Teilnehmer bei ihrer Weiterentwicklung auf die Haufe Akademie. 600.000 Arbeitszeugnisse werden bei Haufe HR Services mit dem Haufe Zeugnis Manager erstellt und die Softwarelösungen von Haufe Talent helfen Unternehmen, ihre Teams erfolgreich zu machen – vom Onboarding, über Performance Management bis hin zur Team-Entwicklung.
Standnummer
C.30
Halle
Halle 4.2
---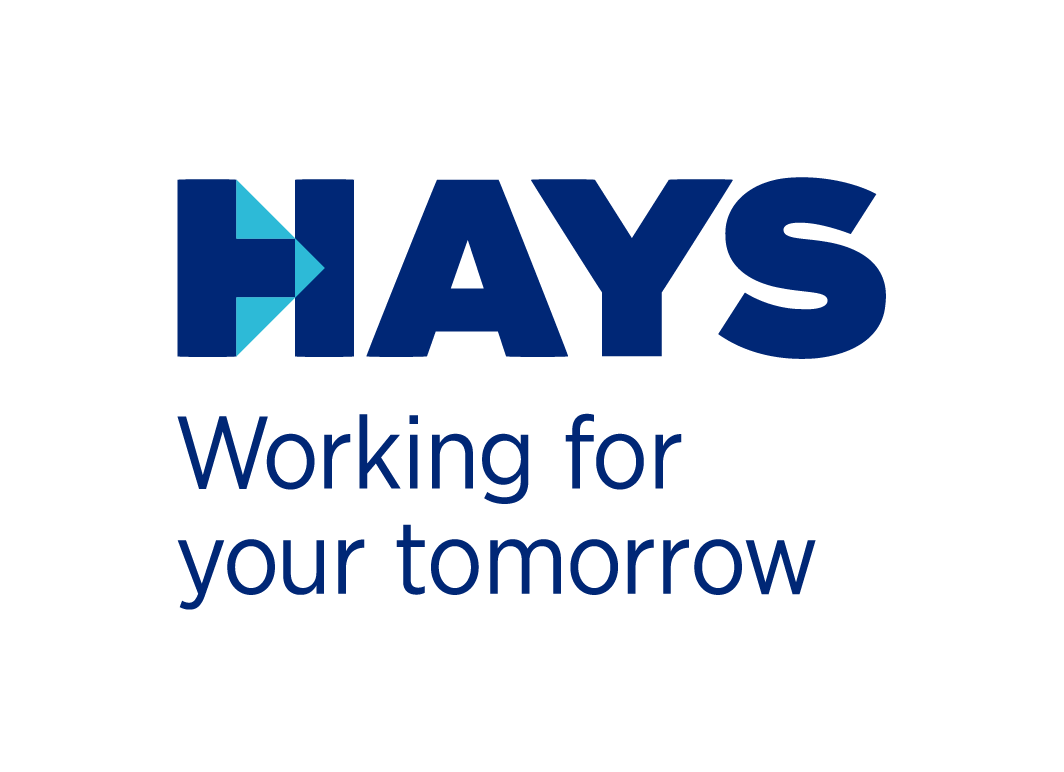 HAYS AG
Willy-Brandt-Platz 1-3 062117880
info@hays.de
https://www.hays.de/
WORKING FOR YOUR TOMORROW So much more than a specialist recruitment business, what really sets us apart is our knowledge through scale, deep understanding and our ability to meaningfully innovate for our customers. By providing advice, insights and expertise on issues you face today in the fast-paced world of work, we help you make the right decisions for tomorrow.
Standnummer
I.02
Halle
Halle 4.1
---

HeavenHR
Mittenwalder Str. 6, 10961 Berlin +49 30 555 74 39 90
info@heavenhr.de
www.heavenhr.com
HeavenHR is a cloud-based HR software that simplifies and automates HR processes. From time tracking to recruiting, absences, digital personnel files to payroll: HeavenHR offers the modules you're used to - thought differently. The focus is on our "new way of collaboration". That's why HR managers give everyone access to the platform with whom they want to collaborate in a new way and decide what they can see and edit.
Standnummer
D.20
Halle
Halle 4.2
---

heureka service gmbh
Hirsauer Str. 14/1 D-71083 Herrenberg 01520 442 3212
info@crabster.de
https://www.crabster.de/
-
Standnummer
SUV - F.36-21
Halle
Halle 4.2
---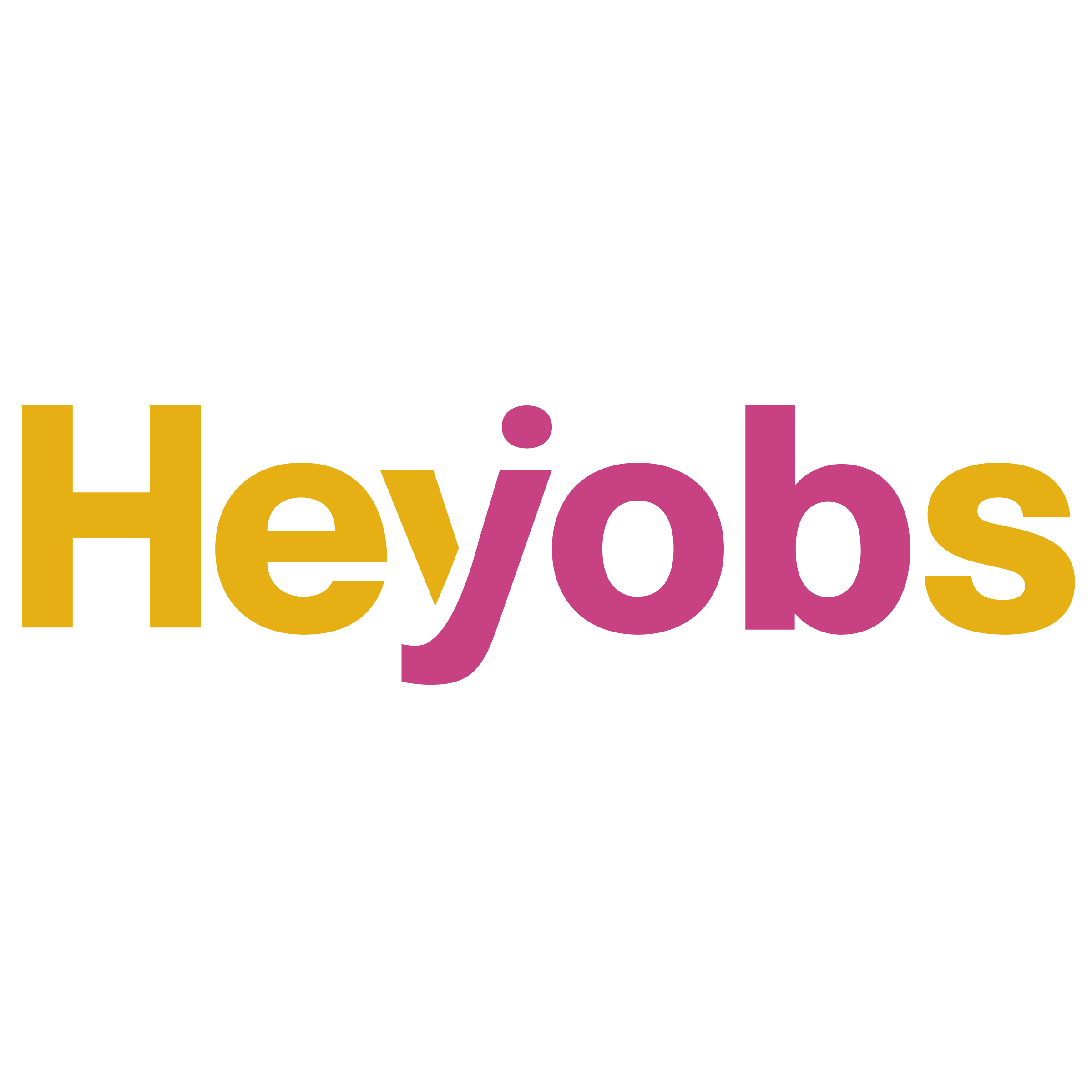 HeyJobs GmbH
Paul-Lincke-Ufer 40, 10999 Berlin +49 30 30 80 95 50
dustin.neumann@heyjobs.de
https://hire.heyjobs.co/de-de/
HeyJobs is an AI-powered recruiting solution based in Berlin. Through the targeted use of performance marketing and machine learning, we have already helped over 3,200 companies from 15 different industries achieve their hiring goals. These include Deutsche Bahn, Douglas, Marc O'Polo, Edeka and Telefónica. The software provider was founded in 2016 by Marius Luther and Marius Jeuck and employs over 350 people in Berlin, Cologne and Vienna.
Standnummer
I.16
Halle
Halle 4.1
---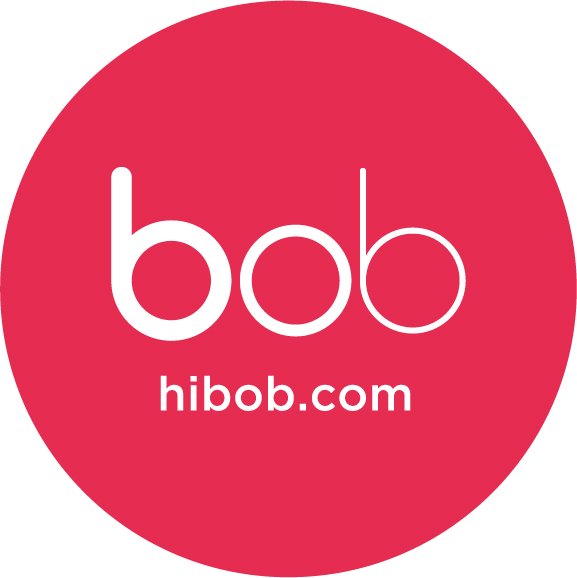 HiBob GmbH
Theodor-Stern-Kai 1, 60594 Frankfurt am Main support@hibob.io
hello@hibob.io
https://www.hibob.com/de
HiBob was founded in Israel in 2015 with the goal of developing a state-of-the-art Human Resources Information System (HRIS) and adapting HR technology to changing work environments. HiBob's intuitive and data-driven HR platform bob is global, decentralized and collaborative and has become the HRIS of choice for more than 2300 modern, mid-sized and multinational (3M) partners such as Taxfix, Jimdo, Happy Socks, Fiverr & VaynerMedia. In Germany alone, bob is already in use in 405 offices with 13,360 employees. The platform offers 12 languages including German.
Standnummer
A.09
Halle
Halle 4.2
---

HiPeople
HiPeople GmbH, Choriner Strasse 7, 10119 Berlin 0162 2439363
hi@hipeople.io
https://www.hipeople.io/
HiPeople keeps your hiring data-driven, on point, and on time. Unlock your team's best hiring capabilities and improve your quality of hire with rich talent insights on your candidates. Know who to hire before you hire, discover how they work, and build the foundations for long-term success. With a focus on assessments, reference checks, candidate experience, and quality of hire, HiPeople makes it fast and delightful for teams to make better hiring decisions.
Standnummer
I.08
Halle
Halle 4.1
---
HiringBranch
1489 Marine Dr #252, West Vancouver, BC V7T 1B8 1-604-377-4149
stephane@hiringbranch.com
www.hiringbranch.com
Volume Hiring Solutions Proven To Improve Performance: Fortune 500s use HiringBranch to cut 90% of hiring costs and reduce bad hire rates to an incredibly low <1%. HiringBranch's four-in-one, skills-based hiring assessment evaluates language and soft skills in one go. Designed for hiring teams in retail, sales, health, and IT with 100 to 10,000 employees. Hire confidently and effortlessly with HiringBranch.
Standnummer
SUV - F.36-43
Halle
Halle 4.2
---

Hogrefe Verlag GmbH & Co. KG
Merkelstraße 3, 37085 Göttingen 055199950-570
consulting@hogrefe.de
https://www.hogrefe.com/de/
Hogrefe is the leading publisher of scientific books and tests for diagnostics, research, and job-related assessments. Our product portfolio includes over 150 psychological tests and personality questionnaires for the HR sector as well as consulting and support services for your aptitude diagnostic processes. In addition, we offer PsychJOB, the leading online job market for psychological professions.
Standnummer
J.22
Halle
Halle 4.1
---

hokify GmbH
Jakov-Lind-Straße 2/Stiege 2, 1020 Wien, Österreich +49 800 000 8061
info@hokify.com
https://hokify.de/
hokify is the mobile job platform and supports companies with innovative mobile & social media recruiting solutions to recruit new employees faster and easier. The core of the product is a mobile job platform, a mobile-optimized application process, as well as a social media targeting algorithm to additionally address passive candidates on platforms like Facebook, Instagram or TikTok. hokify was used by 5.5 million job seekers last year and supports top companies like Porsche or McDonald's as well as more than 45,000 SMEs in recruiting.
Standnummer
K.32
Halle
Halle 4.1
---

Howspace Oy
Salomonkatu 17 A 43, 00100 Helsinki, Finland +4915115199898
tanja.hansen@howspace.com
https://www.howspace.com/
Howspace is an AI-powered online collaboration platform that organizations use to foster culture and reshape how work happens in order to align everyone for the greatest impact. By bringing facilitation methods to a digital environment, it delivers increased involvement, engagement, and sustained impact in both learning programs and organizational development initiatives. Howspace is built on 20+ years of management consulting and organizational learning expertise. It is already trusted to drive engagement and change in 850+ organizations across 50+ countries.
Standnummer
G.51
Halle
Halle 4.1
---
HR Management für Microsoft Dynamics 365
Beethovenstraße 5c, 97080 Würzburg +49 (931) 660-8444
sales@Dynamics-HR-Management.com
https://www.dynamics-hr-management.com/
HR for Dynamics is the complete solution for HR management based on the Microsoft Dynamics 365 Business Platform. The entire life cycle of employees is supported, from recruiting to employee administration and employee development. The modular solution is freely scalable from usage alongside an existing HR system, right up to standalone usage as a comprehensive human capital management solution.
Standnummer
D.06
Halle
Halle 4.2
---

HR monkeys GmbH
Carl-Benz-Straße 21, D-60386 Frankfurt +49 69 870086140
mail@hr-monkeys.de
https://hr-monkeys.de/
HR monkeys – HR marketing agceny and innovation scouts We track down cutting edge technologies in the recruitment sector, test them, and if succesful, make them available on the market. You can think of us as HR trendscouts. Curiosity is what drives us. We stand for progress in the industry. Topics like performance job marketing, data driven recruiting, AI and social job ads are our bread and butter. In a nutshell: We supply companies with the latest recruitment technologies.
Standnummer
SUV - F.36-8
Halle
Halle 4.2
---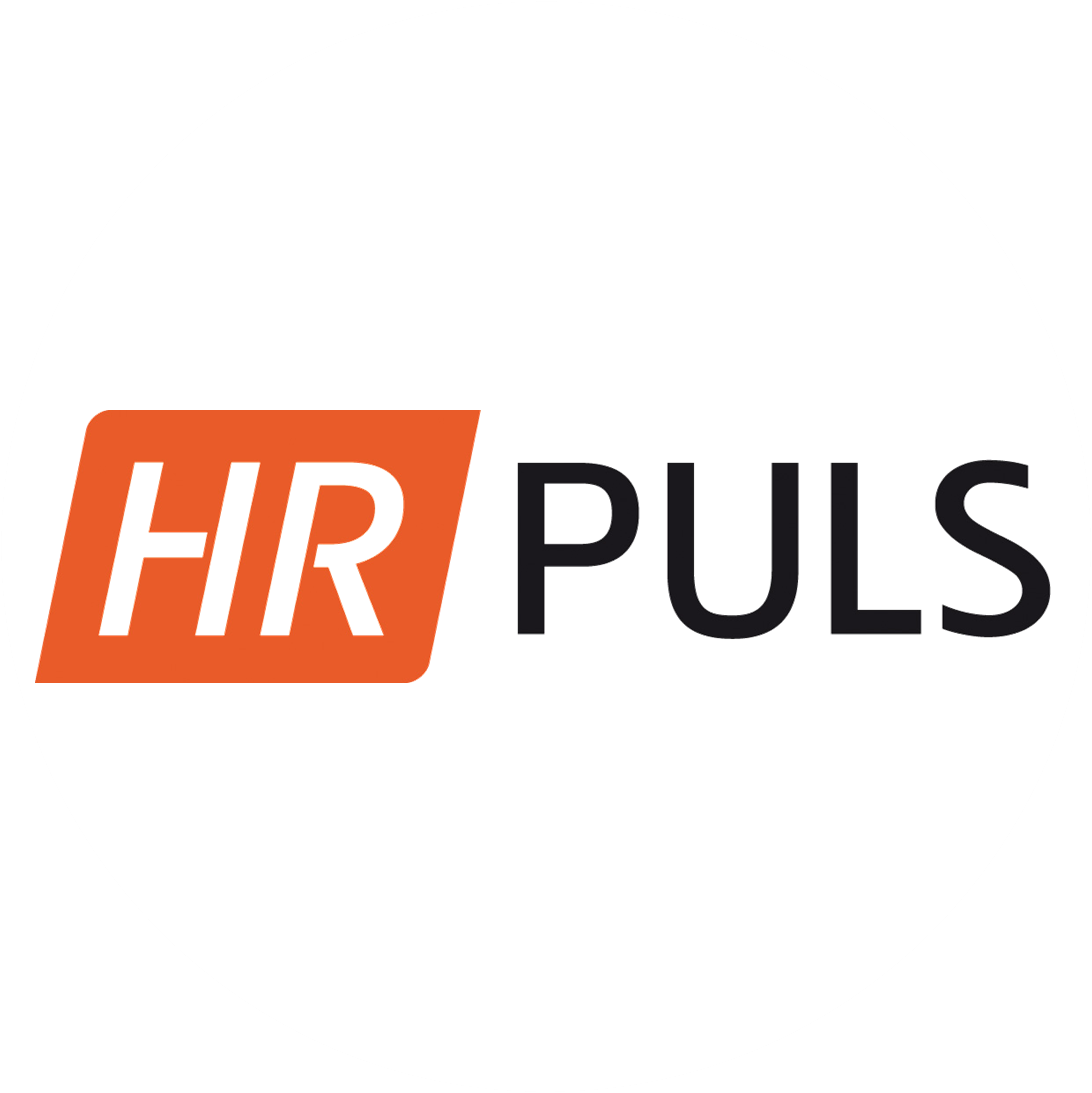 HR Puls GmbH
Falkenried 88. 20251 Hamburg +49 40 228 211 38
anfrage@hrpuls.de
www.hrpuls.de
HRpuls offers a cloud-based software with 15 modules for all important HR topics such as applicant management, active sourcing, diagnostics, personnel planning, digital personnel file, preparatory payroll, absences, time recording, onboarding & exit, employee interviews & target agreements, feedback, employee surveys, risk assessment and further training. The implementation is carried out with professional and technical consulting in order to ideally map all HR processes and requirements. More than 1 million people use HRpuls in their daily work - and the trend is rising.
Standnummer
A.14
Halle
Halle 4.2
---

HR-RoundTable / HR Informationssysteme GmbH & Co. KG
Seestücken 56 04079142082
tbuck@hr-is.de
www.hr-roundtable.de
Der HR-RoundTable wurde 2004 unter dem Motto "Von Personalern -> für Personaler" ins Leben gerufen. Ziel ist das akquiesefreie Netzwerken und sich branchen- sowie themenübergreifend auszutauschen. // Auf der Zukunft Personal Europe ist der HR-RoundTable wieder mit einem eigenen Vortragsprogramm am vertreten. // Genießen Sie zudem eine Tasse Kaffee und kleine Snacks bei uns Stand. Hier beantworten die Experten unserer Partner sehr gern Ihre Fragen: - Arbeitsrecht (Simmons & Simmons) - betriebliche Altersversorgung (PensionCapital) - Zeitwertkonten und bAV (ebase)
Standnummer
K.66
Halle
Halle 4.1
---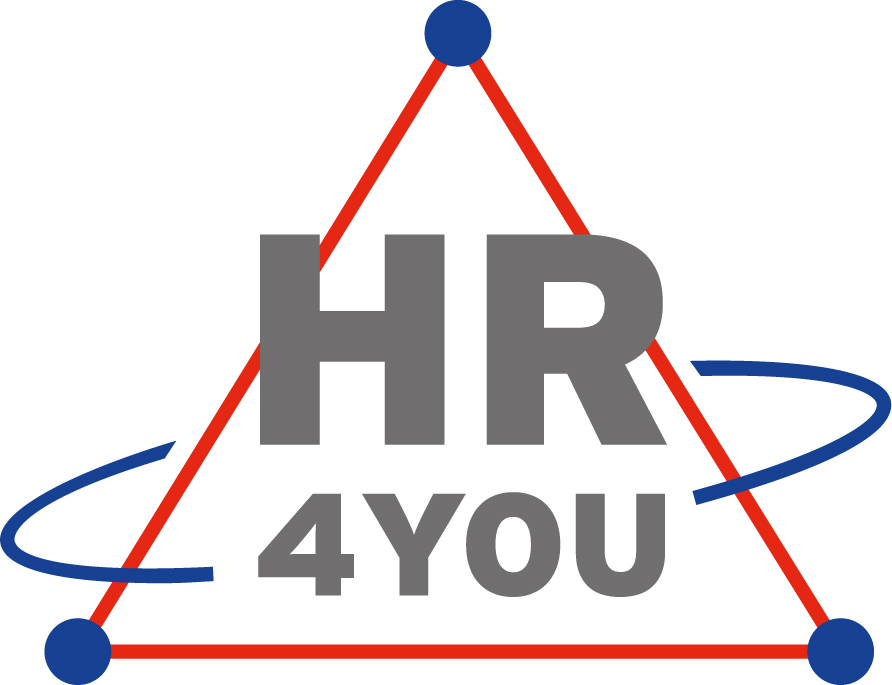 HR4YOU AG
Breitenbacher Str. 12a, 91320 Ebermannstadt +49 (0)9194 725220
sales@hr4you.de
https://www.hr4you.de
HR4YOU gehört zu den führenden Anbietern von HR-Software. Unsere Anwendersoftware unterstützt Unternehmen in den Bereichen E-Recruiting, Personalentwicklung sowie Bewerber- und Personalmanagement. Zudem bieten wir spezielle Software-Lösungen für Personalberater und Personalvermittler, für Zeitarbeitsunternehmen, für Transfergesellschaften und komplexe Vendor-Management-Systeme an. Unsere Software ist modular aufgebaut lässt sich individualisieren und setzt auf Responsive-Design und moderne Apps. Alle Systeme werden als Cloud-Lösung bereitgestellt.
Standnummer
D.26
Halle
Halle 4.2
---

HRinstruments GmbH
Nußbaumstraße 10, 80336 München +49 89 890 8317-0
info@hr-instruments.com
https://www.hr-instruments.com/
HRinstruments GmbH was founded in 2015 in the Munich Technology Center and has set itself the goal of shaping the future of feedback with modern tools. An interdisciplinary team supports international customers from various industries ranging from medium-sized family businesses to listed companies. Both in our consulting and for our software we work with the latest scientific insights. With our own servers in Germany, we set the highest standards in security and data protection.
Standnummer
SUV - F.36-17
Halle
Halle 4.2
---
HRlab GmbH
Märkisches Ufer 28 01706766231
robina.lindner@hrlab.de
www.hrlab.de
Als flexible All-in-One- HR-Lösung vereint HRlab alle wesentlichen Funktionen, die Sie als mittelständisches Unternehmen zur effizienten Mitarbeiterverwaltung benötigen. Von übersichtlicher Mitarbeiterverwaltung mit intelligenter Self-Service Funktion, über automatisierte und individualisierbare Personalprozesse, hin zu umfassender Zeitwirtschaft und intuitivem Bewerbermanagement. Unser Fokus: Hohe Flexibilität bei der Umsetzung von Kundenanforderungen und enge Betreuung unserer Kunden. Von der Einführung über die laufende Nutzung hin zur kontinuierlichen Weiterentwicklung von HRlab.
Standnummer
A.05
Halle
Halle 4.2
---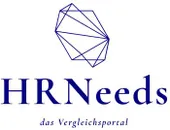 HRNeeds, das Vergleichsportal
Weißbuchenweg 5, 68167 Mannheim +49(0)621-1661 6673
support@hrneeds.de
www.hrneeds.de
-
---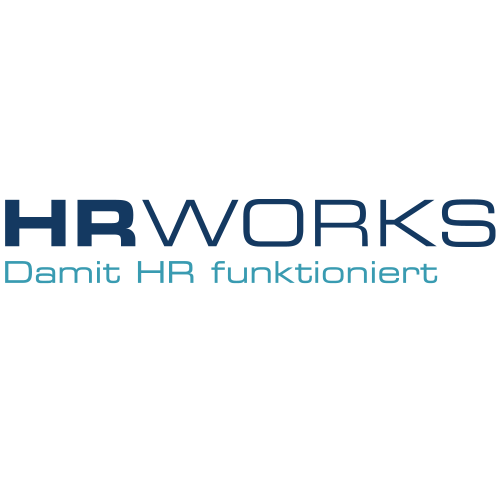 HRworks GmbH
Waldkircher Str. 28, 79106 Freiburg +49 (0) 761 479 54 80
https://www.hrworks.de/kontakt/
www.hrworks.de
With more than 250.000 users, HRworks is one of the leading HR software providers in the German SME sector. Since nearly 25 years the company offers the core functions of HR, combined with a travel expense solution, as a cloud based application. Perfectly tailored to the needs of SMEs.
Standnummer
E.26
Halle
Halle 4.2
---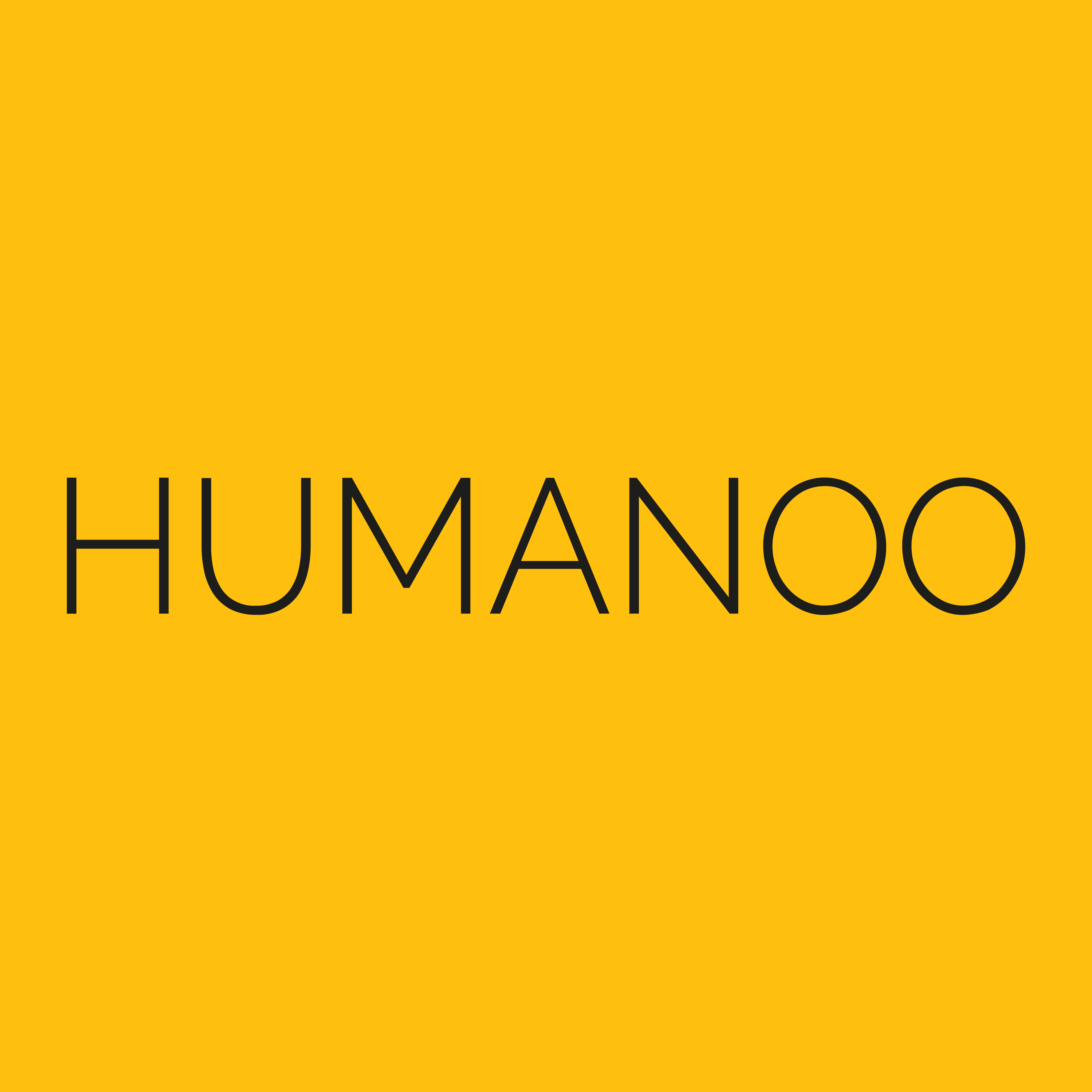 Humanoo
Lobeckstraße 36-40, 10969 Berlin -
info@humanoo.com
www.humanoo.com
HUMANOO is an automated digital health solution for corporates and insurances worldwide. The software provider with offices in Berlin and Paris enables users to improve their physical and mental health by offering customized, on-demand fitness, physio, yoga, mindfulness, sleep and nutrition programs. For the first time, users are being rewarded for health activity through monetary and non-monetary rewards, leading to sustained engagement and study-based health improvement.
Standnummer
B.50
Halle
Halle 4.2
---
HUSS Medien GmbH Arbeit und Arbeitsrecht
No description available
---
I
---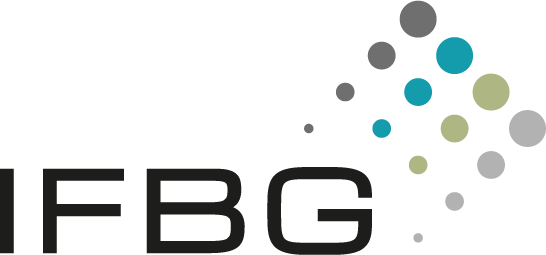 IFBG - Institut für Betriebliche Gesundheitsberatung GmbH
- -
-
https://www.ifbg.eu/
-
Standnummer
F.56-20
Halle
Halle 4.2
---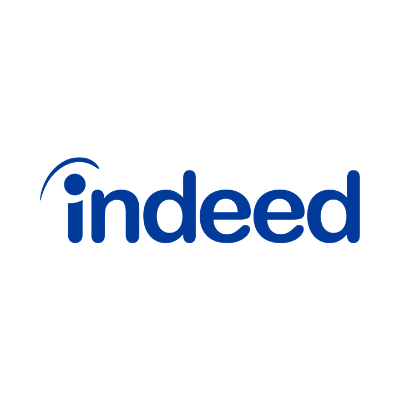 Indeed
Theo-Champion-Straße 2, 40549 Düsseldorf, Germany -
-
www.indeed.de
Indeed is the #1 job site in the world (according to comScore based on total visits worldwide). Indeed offers candidates in more than 60 countries and 28 languages ​​access to jobs around the world via desktop and mobile devices. A total of more than 200 million people use Indeed every month to search for a job, to upload their CV or to find out about potential employers (Google Analytics, September 2016, based on unique monthly visitors worldwide).
Standnummer
H.12
Halle
Halle 4.1
---

INFO GmbH Institut für Organisationen
Kloster Arnsburg, D-35423 Lich 06404 9404-0
info@info-home.org
www.info-home.org
INFO GmbH Institut für Organisationen berät und begleitet Unternehmen seit über 25 Jahren bei der zielgerichteten Gestaltung von Personal- und Organisationsentwicklungsprozessen. Leistungsfelder sind Führung und Personalauswahl, Change Management und Mitarbeiterbefragungen. Ein Schwerpunkt unserer dienstleistung sind darüber hinaus Potenzialanalyseverfahren zum Einsatz in der Personalauswahl und Personalentwicklung - vom Auszubildenden bis zur Fach- und Führungskraft. Zudem führen wir Trainings für Auszubildende und Ausbildungsbeauftragte durch.
Standnummer
LTA - H.61-3
Halle
Halle 4.1
---

INFORM GmbH
Pascalstraße 35, D-52076 Aachen +49 2408 9456 3024
workforceplus@inform-software.com
https://www.inform-software.de/workforcemanagement
INFORM develops solutions to optimize business processes using Digital Decision Making. With more than 900 employees and over 1,000 customers worldwide, INFORM is one of the leading companies for optimization software. WorkforcePlus is a cloud-based workforce management software. The digital companion in the day-to-day work of shift planners is highly flexible, adaptable and powerful. WorkforcePlus facilitates demand-optimized shift planning, vacation planning and time management and enables collaboration and easy access from anywhere.
Standnummer
C.35
Halle
Halle 4.2
---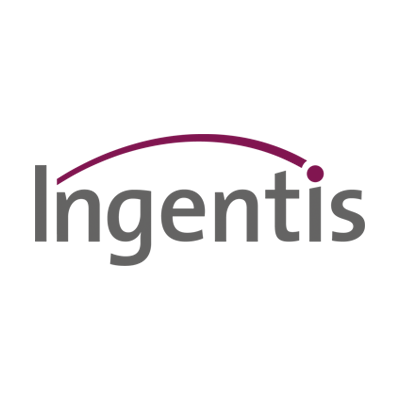 Ingentis Softwareentwicklung GmbH
Raudtener Str. 7, 90475 Nürnberg +49 911 98 97 59-0
mail@ingentis.de
www.ingentis.com
Ingentis provides HR Tech and HR Analytics software solutions. Founded in 1997, it today serves more than 2,000 customers across the world from its headquarters in Nuremberg, Germany and its subsidiary Ingentis Inc. located in Petaluma, CA, USA. Ingentis' clients include companies of all sizes and industries. The flagship product Ingentis org.manager enables advanced org charting, efficient org design, and visual HR controlling for medium to large companies.
Standnummer
E.39
Halle
Halle 4.2
---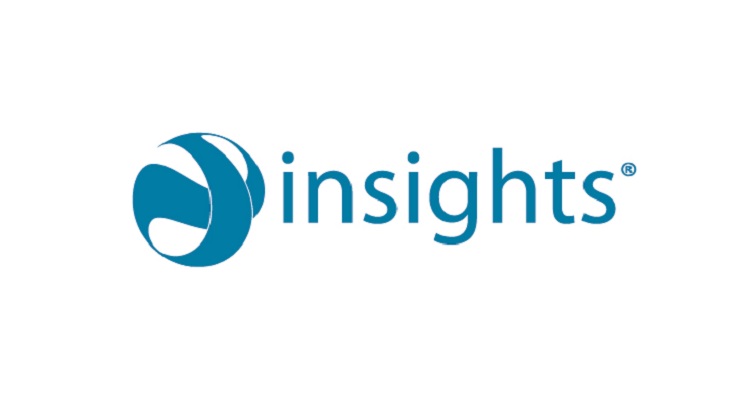 Insights Learning & Development
Am Kupfergraben 4/4a 10117 Berlin +49 30 322981110
Germany.de@insights.com
https://www.insights.com/de/
Insights delivers powerful learning experiences that inspire learners and teams to make positive changes to the way they work. When people know themselves and others better, they can build more effective relationships, collaborate, share, respect and value those they work with. These are the foundational behaviours for effective performance, teamwork and leadership, which is why we root all our learning programs in self-awareness. Using engaging, personalized learning content we turn learning into action, building the capabilities your people need to build the workplace of the future.
Standnummer
I.47
Halle
Halle 4.1
---

INSIGHTS MDI® International Deutschland GmbH
Badstraße 3, 79761 Waldshut-Tiengen +49774196940
annette.wasmer@insights.de
https://insights.de/
Wir vertreiben in Deutschland, in der Schweiz und in Österreich als exklusiver Lizenzpartner für INSIGHTS MDI® über 20 verschiedene Personaldiagnostik-Instrumente zur Messung und Entwicklung von Verhaltenspräferenzen, Motiven, emotionaler Intelligenz (EQ) sowie weitere Tools zur Kompetenzmessung und Stressprävention. Weltweit wurden bereits über 20 Mio. Analysen in über 40 Sprachen erfolgreich eingesetzt. Informieren Sie sich über die Lizensierung zum INSIGHTS MDI® Trainer und Berater oder firmeninternen Einsatz des Toolportfolios im Bereich Talentmanagement, Coaching sowie Personalauswahl.
Standnummer
H.61-4
Halle
Halle 4.1
---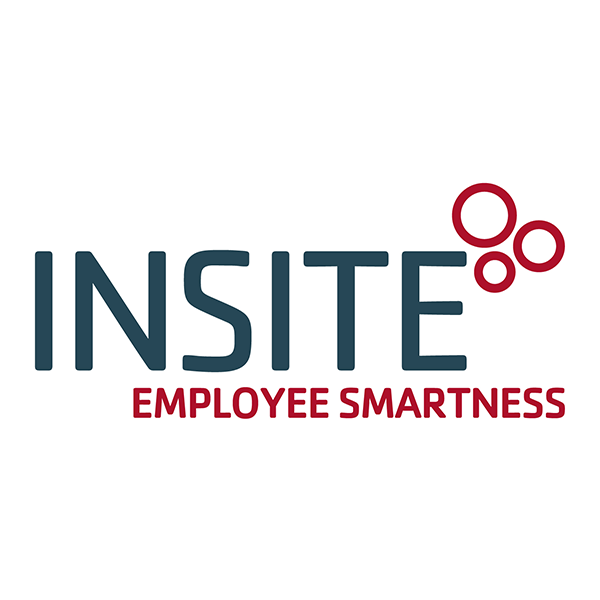 INSITE-Interventions GmbH
Clemensstraße 10 - 12, 60487 Frankfurt am Main 069 90 555 29 0
office@insite.de
www.insite.de
With our EAP, we at INSITE have been serving renowned companies and institutions from various industries for over 20 years. Better said: We support their employees and their relatives in dealing with their personal and professional issues and everyday challenges in a self-determined and smart way - through precise assistance and trustworthy advice in all life situations.
Standnummer
D.41
Halle
Halle 4.2
---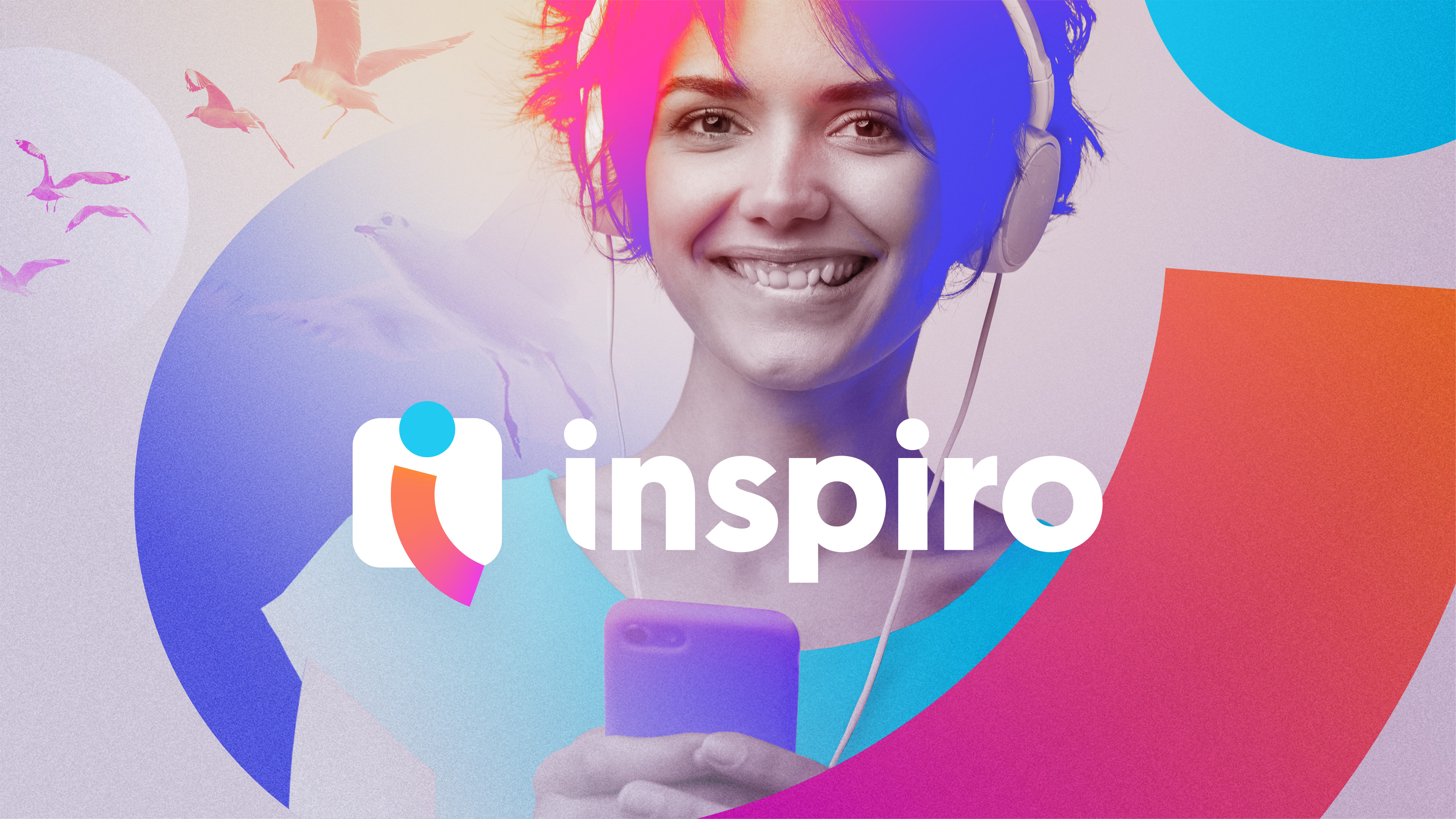 Inspiro
Audioteka S.A., 02-673 Warschau, ul. Konstruktorska 12 -
hallo@inspiro.work
https://inspiro.work/de/
Inspiro bietet als Employee-Benefit-Tool Hörbücher für Sie und Ihre Mitarbeiter:innen per App. Das digitale Mitarbeiter:innen-Vorteilsprogramm mit unlimitiertem Zugriff auf alle Inhalte in der App. Knapp 3.000 Hörbücher in 11 Kategorien. Ab 2 Euro pro Monat. Jede Woche eine inspirierende Hörbuch-Empfehlung für Ihre Mitarbeiter:innen.
Standnummer
SUV - F.36-40
Halle
Halle 4.2
---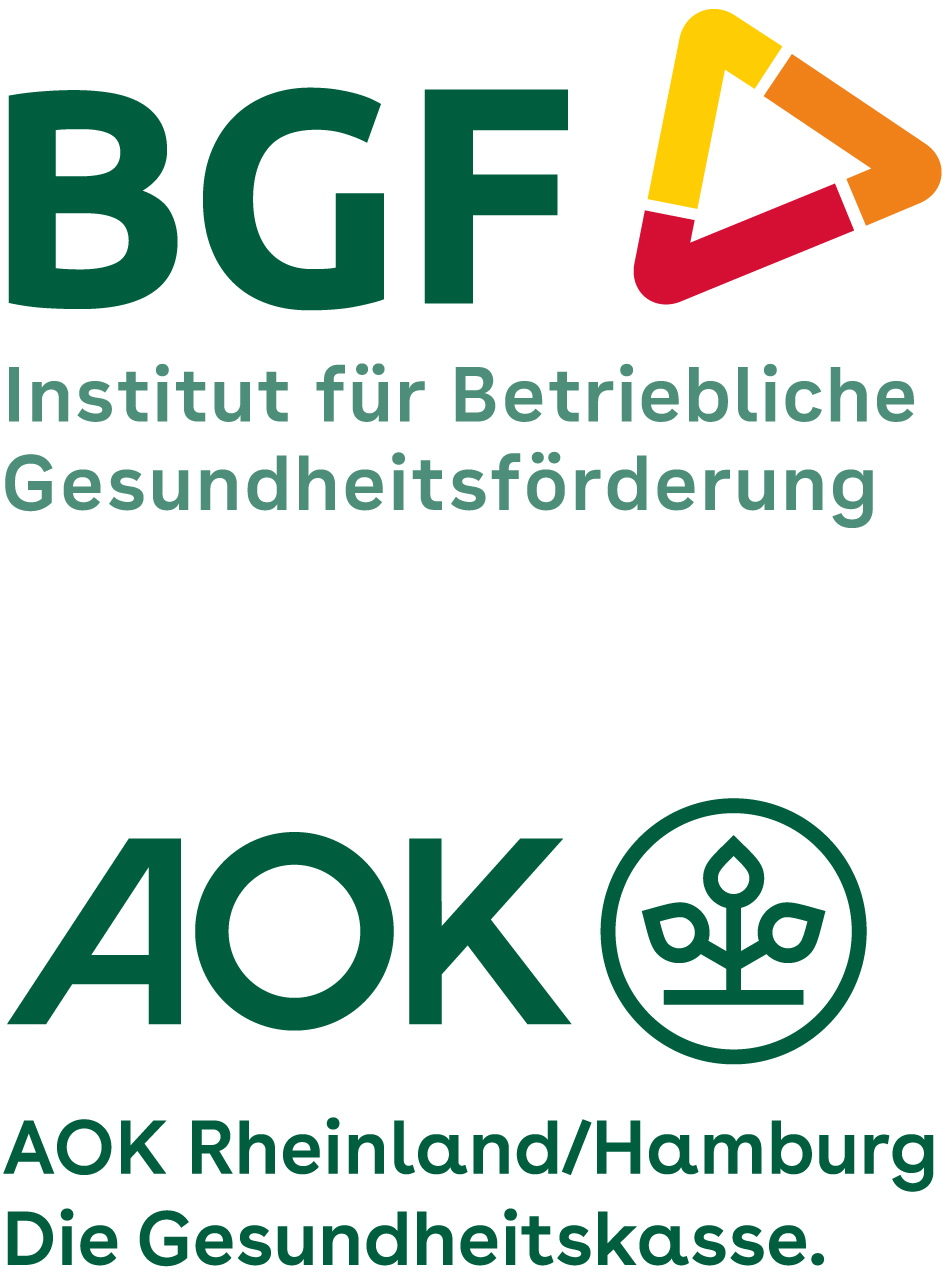 Institut für Betriebliche Gesundheitsförderung BGF GmbH
Neumarkt 35-37, D-50667 Köln 022127180-124
ralf.beutel@bgf-institut.de
www.bgf-institut.de
Das BGF-Institut ist ein Tochterunternehmen der AOK Rheinland/Hamburg und erfüllt den gesetzlichen Auftrag der Gesundheitskasse nach § 20b SGB V. Im interdisziplinären Team arbeiten mehr als 80 Mitarbeiter/-innen aus den Bereichen Psycho- und Soziologie, Wirtschaftspädagogik sowie Sport- und Ernährungswissenschaft an einer qualitativ hochwertigen Beratung im Bereich Gesundheitsmanagement, ermöglichen eine Analyse bestehender Defizite sowie die Erarbeitung passgenauer Lösungsansätze.
Standnummer
B.40
Halle
Halle 4.2
---

Institut für Persönlichkeit - B & A GmbH
Bayenthalgürtel 40, D-50968 Köln +49 221 66 99 99 22
info@institut-fuer-persoenlichkeit.de
https://www.institut-fuer-persoenlichkeit.de
The Institut für Persönlichkeit, expert for diagnosis-based personality and personnel development, is specialized in tool certifications and further education of trainers, coaches, consultants and organizational developers (www.upskill.de), as well as a business partner for companies in the area of team, leadership and organizational development. The basis of our work is the assessment, recognition and development of personality with the diagnostic tools Reiss Motivation Profile® (motives), 9 Levels of Value Systems® (values), Insights Discovery® (behavior) and SCIL Profile (impact).
Standnummer
LTA - H.61-7
Halle
Halle 4.1
---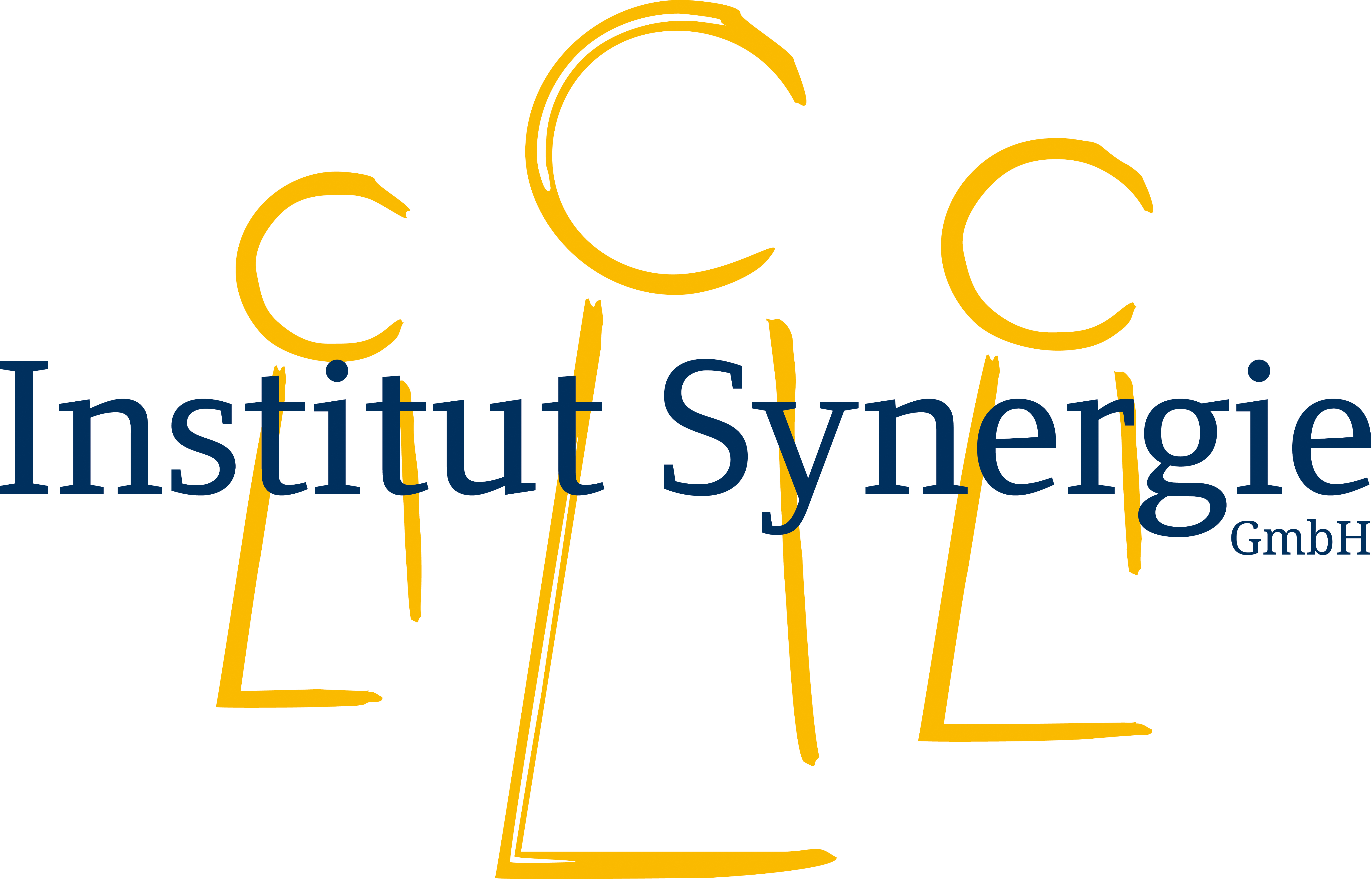 Institut Synergie GmbH
Poststraße 24, D-32602 Vlotho 05733-963603
info@institut-synergie.de
https://www.institut-synergie.de/
The Institute Synergie GmbH is an international coaching and training institute with its headquarters in Vlotho, Westphalia. Together with our highly qualified and motivated trainers and seminar actors, we specialize in conducting coaching and training in the areas of leadership & sales, appearance & impact, human resources and corporate development. We carry out all of our offers face-to-face, hybrid and digitally, using our in-house learning platform.
Standnummer
G.54
Halle
Halle 4.1
---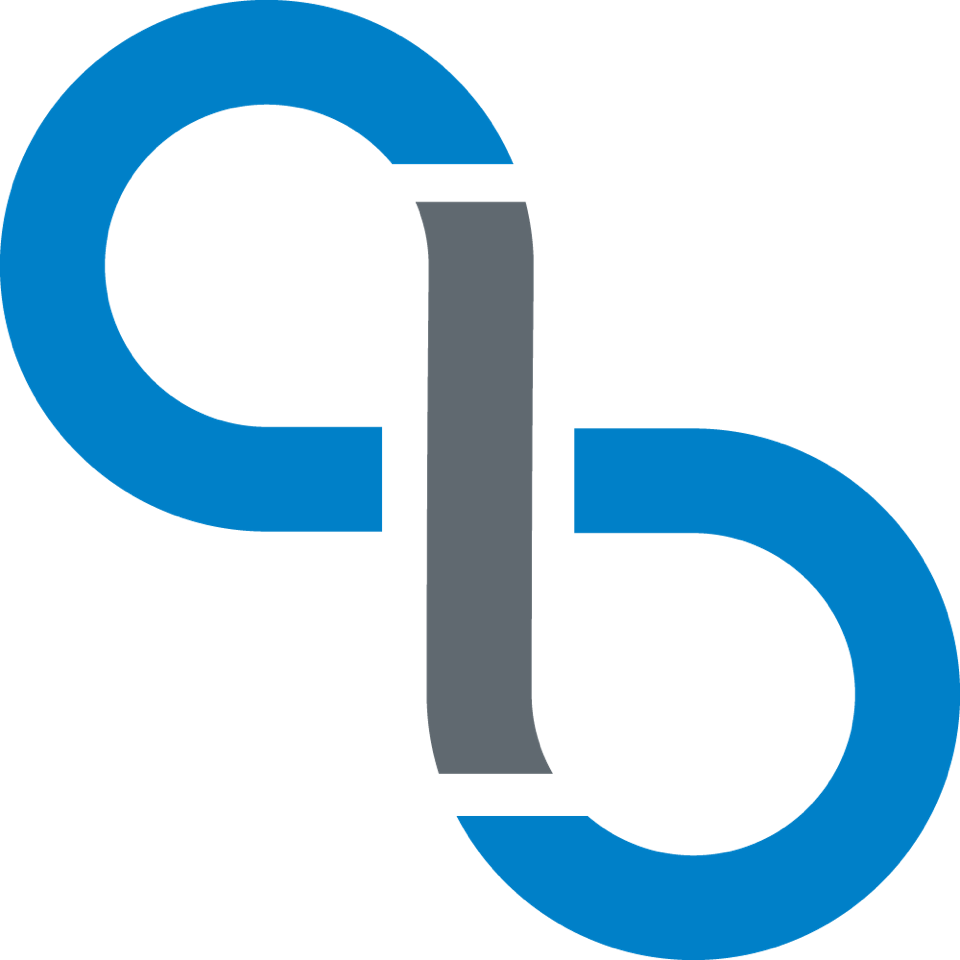 insumma consulting AG
Schwartauer Allee 92, D-23554 Lübeck +49 (0)451 – 479 77 88
business@insumma.de
https://www.insumma-business.de
Mitarbeitende gewinnen, binden und gesunderhalten – mit innovativen Lösungen der betrieblichen Vorsorge! Dafür brennen wir, das motiviert uns! Wer wir sind? Die insumma consulting AG, 2013 gegründet, bietet unabhängige Versicherungs- und Finanzdienstleistungen für Privat- und Geschäftskunden an. In der insumma business, der Firmenkundensparte der insumma consulting AG, beraten wir Unternehmen rund um die Themen betriebliche Altersvorsorge (BAV), Gesundheitsvorsorge (BKV) und Arbeitskraftabsicherung (BBU). EINFACH – RECHTSSICHER – ERFOLGREICH!
Standnummer
A.44
Halle
Halle 4.2
---
INtem Trainergruppe Seßler & Partner GmbH
No description available
---

Interessenvertretung 50Plus e.V.
Königsberger Str. 17/2 +4917663657655
kracht@iv50plus.de
http://www.iv50plus.de
In den nächsten Jahren geht die Generation der Babyboomer in Rente. Nicht nur, dass sie damit zahlenmäßig eine enorme Lücke reißen. Sie nehmen auch ihre Erfahrungen und Kompetenzen mit, die für Unternehmen sehr wichtig sind. Die freiwerdenden Arbeitsplätze werden nicht mehr alle besetzt werden können. Sichern wir die Erfahrungen und Kenntnisse der Lebenskenner rechtzeitig durch eine authentische Wertschätzung und lassen uns nicht von den Vorurteilen über die Lebenskenner leiten. Als Sprachrohr der Lebenskenner stehen wir Ihnen für Gespräche zur Verfügung.
Standnummer
D.58-1
Halle
Halle 4.2
---

ISGUS GmbH
Oberdorfstraße 18-22, 78054 Villingen-Schwenningen 077203930
info@isgus.de
https://www.isgus.de
ZEUS® Workforce Management from ISGUS Personnel and Time Management - use the advantages of the ISGUS software solutions and terminals in your company With integrated modules for Time Management, Staff Scheduling, Production Data Capture and Corporate Security you significantly support digitisation in your HR department. Choose between a classical on premise installation or the ISGUS Cloud. The ISGUS solutions ZEUS® adapts modularly to the demand of diffent divisions. State-of-the-art technology enables concrete added value and efficiency gains.
Standnummer
A.32
Halle
Halle 4.2
---

IST-Hochschule für Management GmbH
Erkrather-Straße 220 a-c, D-40233 Düsseldorf 0211866680
info@ist-hochschule.de
https://www.ist-hochschule.de
Weiterbildung oder Studium: Jetzt BGM-Expert/in werden! Mit hochwertigen Angeboten und über 30 Jahren Branchenerfahrung bereiten das IST-Studieninstitut und die staatlich anerkannte IST-Hochschule für Management Sie mit praxisnahen und flexible Qualifikationsmöglichkeiten für das betriebliche Management optimal auf Managementaufgaben in der Gesundheitsbranche vor: • Betriebliches Management (IHK) • Manager/-in für Gesundheit im Betrieb • Betriebliches Eingliederungsmanagement • Bachelor "Management im Gesundheitswesen" • Master "Prävention, Sporttherapie & Gesundheitsmanagement"
Standnummer
F.56-11
Halle
Halle 4.2
---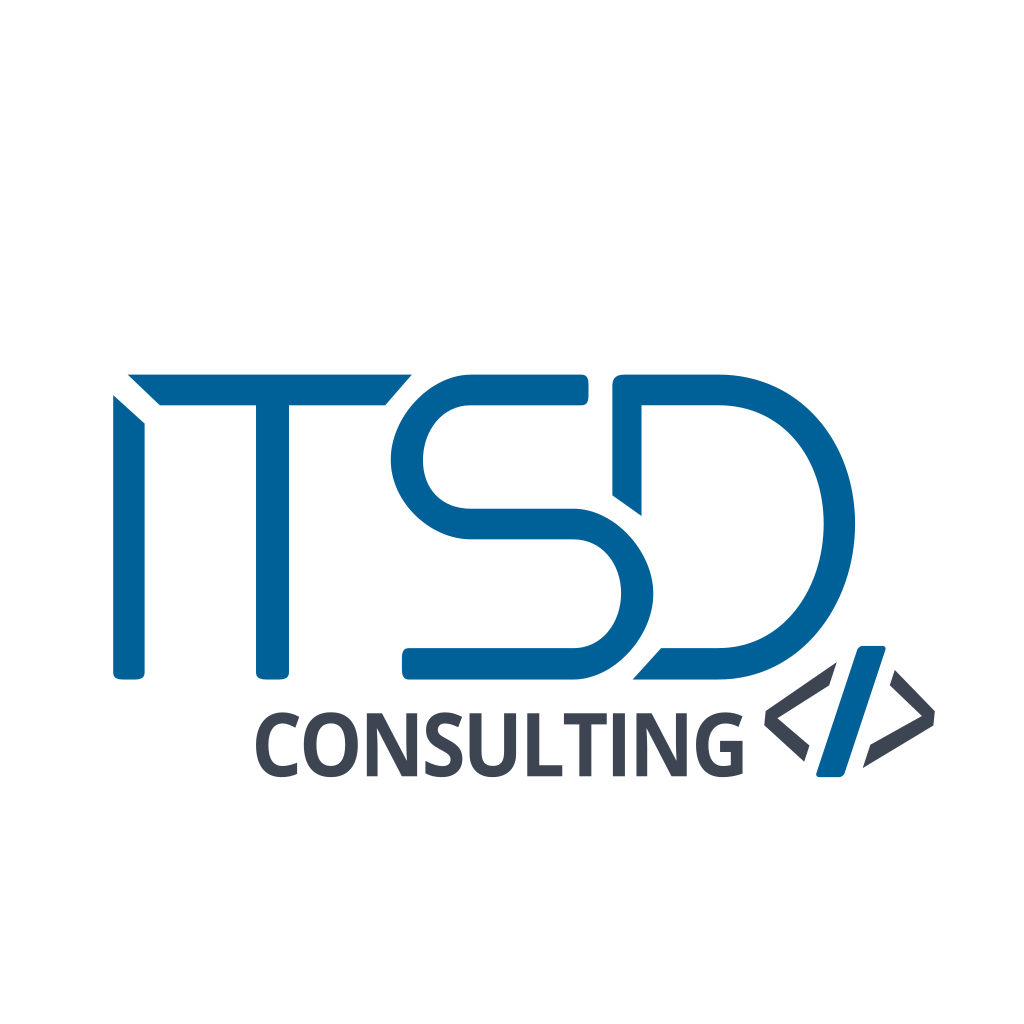 ITSD Consulting GmbH
Herminenstraße 24, D-31675 Bückeburg 05722 288 99 0
hr@itsd-consulting.de
www.itsd-consulting.de
Since 2000, ITSD Consulting GmbH has been developing IT personnel solutions for medium-sized companies, public authorities and corporate groups. The aim is to digitally optimise the personnel processes there and to provide systems that, in addition to the technical requirements, also take into account topics such as data protection and IT security. At Zukunft Personal 2022, this year's focus will be on occupational integration management and our BEM Expert System (www.mybem.de), with which you can implement your BEM digitally, legally compliant and in line with data protection regulations.
Standnummer
F.56-22
Halle
Halle 4.2
---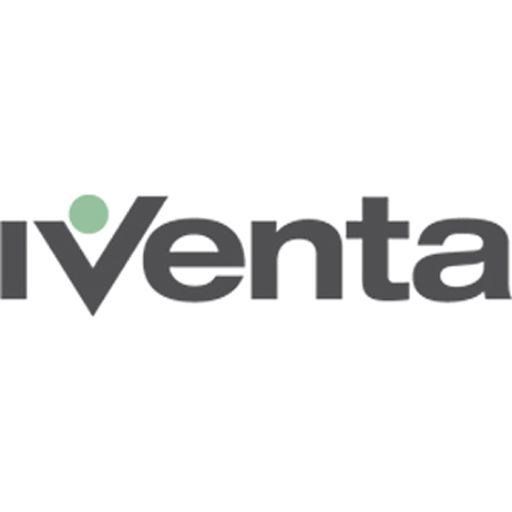 Iventa. The Human Management Group.
Neue Rothofstraße 13-19 +49 69 247 662 223-0
frankfurt@iventa.eu
www.iventa.eu
We unite what works best. We are a full-range supplier concerning executive search, branding & culture, media & tec and it-recruiting. Iventa was founded in Vienna in 1991, manages five locations in Austria, one in Germany, one in Switzerland as well as one in Romania and is represented by qualified partners internationally.
Standnummer
K.26
Halle
Halle 4.1
---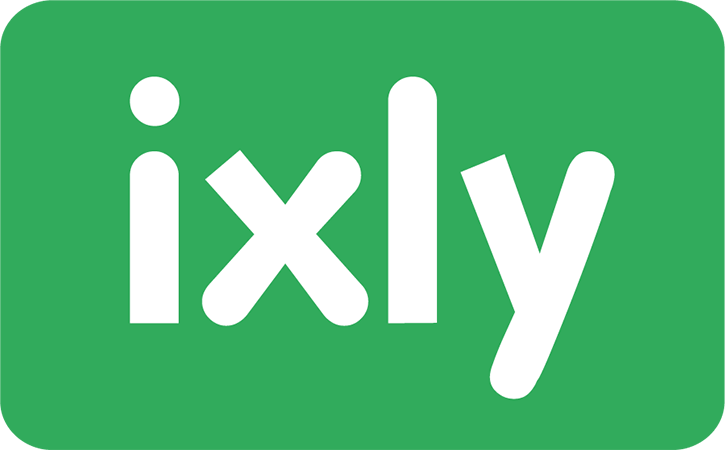 IXLY BV
Vleutensevaart 100, 3532 AD Utrecht (NL) +31 88 49 59 000
info@ixly.nl
https://www.ixly.com/de/
Smart Science - Happy People Ixly can help you select the best employees for your company, develop them further and retain them with the support of online assessments. For this purpose, in a fast changing world where talent is rare, it is important to get a quick and reliable insight into the personality, motives, intelligence and values of (potential) employees.
Standnummer
K.19
Halle
Halle 4.1
---
J
---
job I/O
kontakt@get-in.de +49 (0)221 / 283 222 – 600
www.get-in-engineering.de/job-io/alle-termine
www.get-in-it.de/job-io/alle-termine
The virtual recruiting event hosted by Germany's leading talent recruiting platform for IT and engineering. More than 1,000 registered participants show the broad reach and uniqueness of these events. In total, per year 12 events with different topics are taking place – topped off by Women4Tech in December. Convince yourself of the many possibilities the job I/O offers and visit us during ZP Europe.
Standnummer
K.60-6
Halle
Halle 4.1
---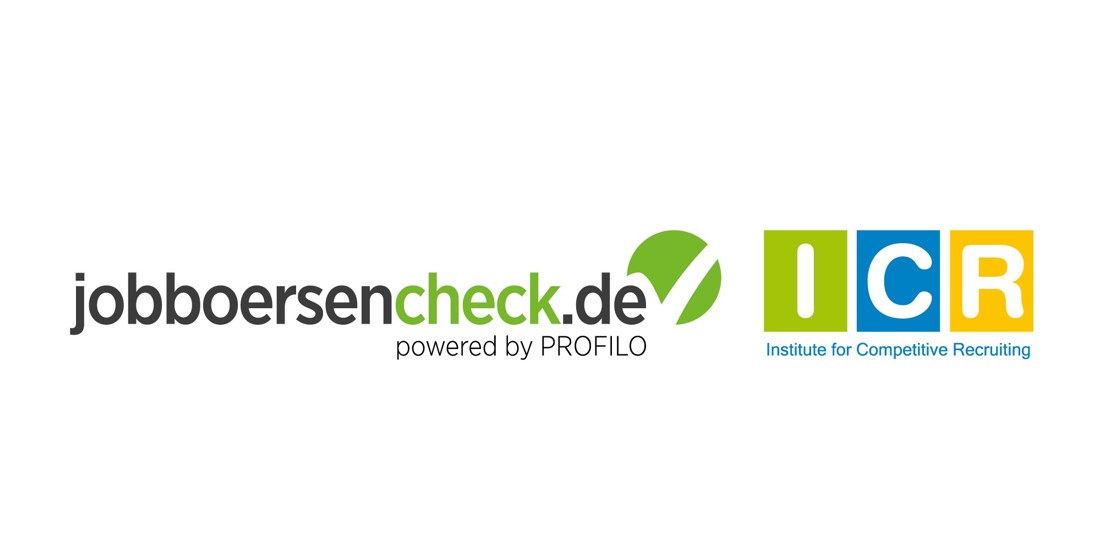 Jobboersencheck.de und ICR (Institute for Competitive Recruiting)
Tremsbütteler Weg 31, 22941 Bargteheide +49 4532 267097
u.stuempel@profilo.de
https://jobboersencheck.de
PROFILO und das ICR küren gemeinsam "Deutschlands beste Jobportale". Auf Basis von über 90.000 Arbeitgeber- und Bewerberurteilen von www.jobboersencheck und der Sichtbarkeit werden die besten Jobportale ausgezeichnet. Am Messestand erfahren die Besucher, welche Jobbörsen für welche Stellenausschreibungen am besten geeignet sind. Darüber hinaus informiert das ICR über Seminare zum Active Sourcing, Deutschlands beste E-Recruiting Software und Multi-Jobposting. Dieses Jahr neu dazu kommt "Meet the Experts", kostenfreie 15 Min. Gespräche 1:1 mit Experten zu diversen Recruitingthemen.
Standnummer
K.06
Halle
Halle 4.1
---

Jobdigger
Telefoonstraat 3, 6811 AS, Arnhem +31262022169
info@jobdigger.de
www.jobdigger.de
We offer a complete and up-to-date overview of the German job market. No matter how you act on the labor market, with Jobdigger you will always find the labor market information that will bring you closer to your goal. Regardless of whether it is about finding interesting leads or bringing together a company and an applicant. Our Jobdigger Insights product provides recruiters with a reliable, up-to-date overview of current and past job market data, so that the development of a more efficient recruitment process becomes possible.
Standnummer
K.01
Halle
Halle 4.1
---
JobNinja GmbH
Leonrodstr. 68, 80636 München 089 215393 48
info@jobninja.com
www.jobninja.com
The end of third-party cookies will not remain without consequences in recruiting. Without targeted retargeting, the reach of job advertisements will continue to decrease. JobNinja already offers a solution today: the company is the first job board that relies on contextual targeting. Job advertisements are displayed in a thematically appropriate environment (context) and thus attract significantly more attention. The centerpiece is the in-house developed "Traffic Optimizer", which uses artificial intelligence to automatically optimize the display of job advertisements on all channels.
Standnummer
K.12
Halle
Halle 4.1
---

JobRad GmbH
Heinrich-von-Stephan-Straße 13, 79100 Freiburg 0761-2055150
info@jobrad.org
www.jobrad.org
JobRad® is the market leader in company bike leasing. Based on an online portal, JobRad provides employers with a simple and cost-neutral solution to offer company bikes to their employees. With minimal administrative effort and savings of up to 40 percent compared to conventional purchases, the JobRad is an attractive employee benefit and contributes to Corporate Health Management: on average, JobRad commuters account for two sick days less per year! More than 50,000 employers already rely on JobRad as a sustainable mobility concept that attracts talent and keeps employees healthy.
Standnummer
C.50
Halle
Halle 4.2
---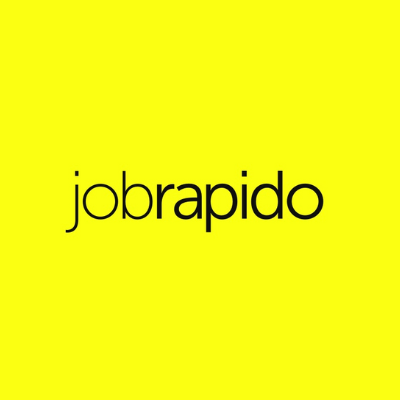 Jobrapido
via Paleocapa 7, Milan, Italy +39 02 726251
communication@jobrapido.com
https://corporate.jobrapido.com/
As industry frontrunner Jobrapido is shaping a new standard in online job searching to revolutionize the way people get jobs. With 100+ million registered users, Jobrapido conducts business in 58 countries, lists 35+ million jobs and records 55 million visits per month. Using pioneering technology and innovative products, Jobrapido connects the dots between great employers and stellar candidates matching the right candidates with the right roles at thousands of companies around the world.
Standnummer
I.17
Halle
Halle 4.1
---
JobTeaser GmbH
Oskar-von-Miller-Ring 20 +49 69 96758307
felix.hansen@jobteaser.com
https://corporate.jobteaser.com/de
JobTeaser is the leading platform for recruiting and university marketing for young talents in Europe. The unique network connects 4 million students, 80,000 HR professionals and 750 partner universities in 25 countries. Publish your job offer with just one click in the official Career Center of your target university. Strengthen your employer brand to attract the attention of students and young graduates and hire them: interns, working students and junior profiles.
Standnummer
I.42
Halle
Halle 4.1
---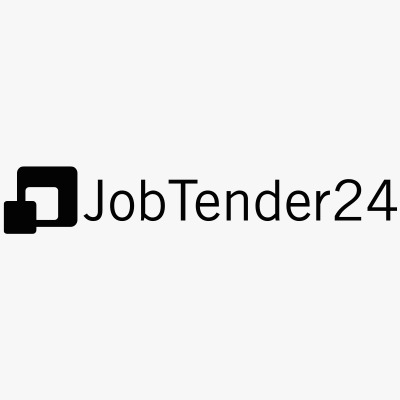 JobTender24 GmbH
Sanddornweg 8, D-50374 Erftstadt +49 (0)1579 238 4040
info@jobtender24.com
https://www.jobtender24.com
One system - thousand recruiting agents - millions of candidates This is the new digital way of recruiting top candidates via professional agents. With JobTender24 it is easier for you to receive suitable, interviewed and interested candidates. The JobTender24 system allows you a very simple, standardized and compliant tendering of Search mandates to professional intermediaries. JobTender24 takes care of the selection of the best agencies and their candidate proposals for you. A quick look behind the scenes? https://www.jobtender24.com
Standnummer
J.06
Halle
Halle 4.1
---
jobvalley - Eine Marke der Studitemps GmbH
Im Mediapark 4a, 50670 Köln +49 221 571433388
kontakt@jobvalley.com
www.jobvalley.com
With state-of-the-art HR tech solutions, jobvalley is a pioneer in the field of digital workforce management and a leading provider of Workforce as a Service (WaaS) solutions. jobvalley helps students, graduates and young professionals to work as flexibly and self-determined as they want. Every month, more than 10,000 students work for jobvalley. In this way, Germany's largest WaaS provider for graduates supports thousands of customer companies in growing, scaling and responding to the increased demands of a modern labor market.
Standnummer
B.12
Halle
Halle 4.2
---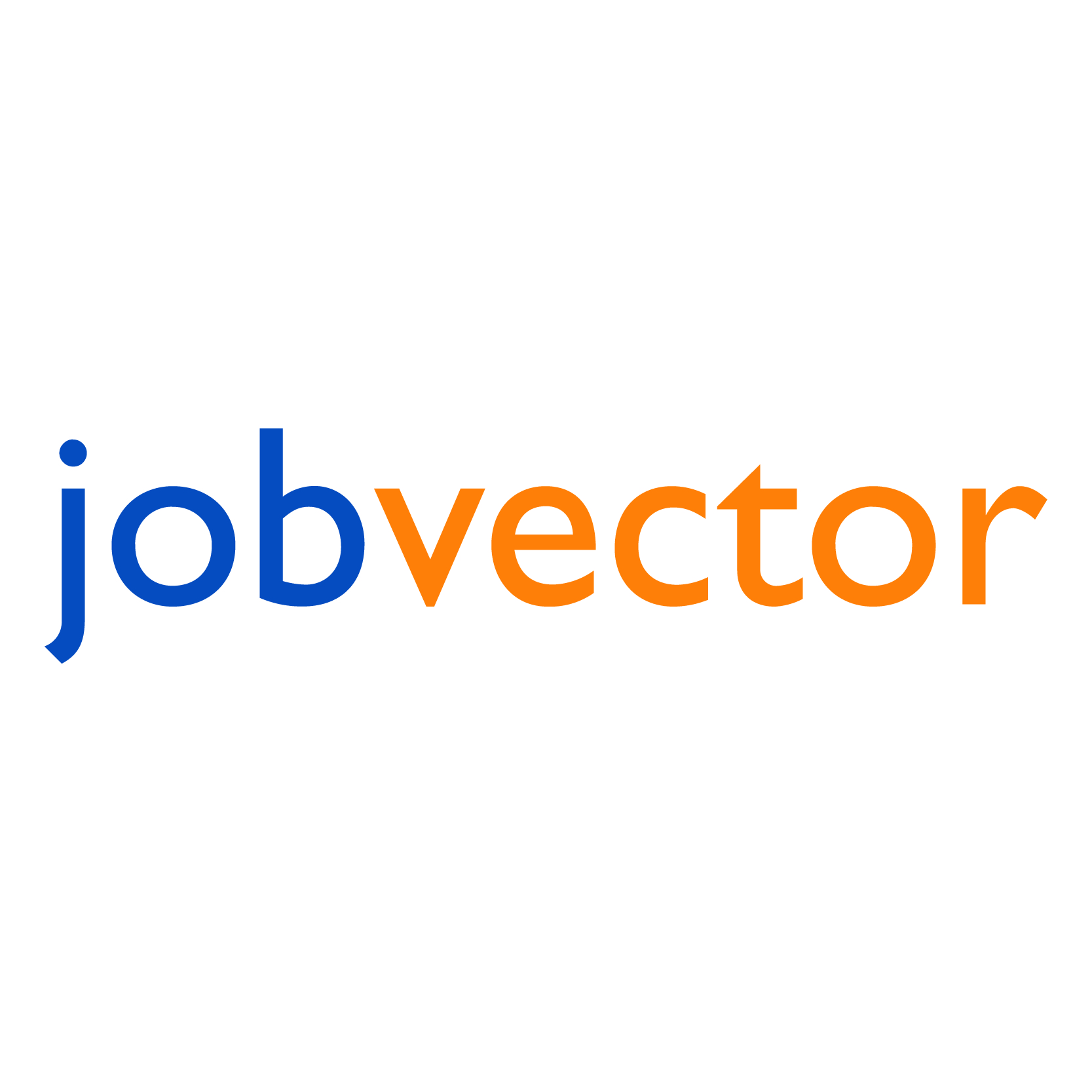 jobvector GmbH
Kölner Landstraße 40 0211/54763601
service@jobvector.com
www.jobvector.de
jobvector is the repeatedly awarded test winner in the field of recruiting solutions and employer branding for computer scientists, engineers, physicians & scientists. The STEM job board jobvector.com offers a highly precise classification of job ads, which enables an unique targeting throughout Europe. Increase your recruiting success in engineering, IT, medicine and science with a simple job ad placement.
Standnummer
I.15
Halle
Halle 4.1
---

Jobware GmbH
Technologiepark 15, 33100 Paderborn 0525154010
info@jobware.de
www.jobware.de
Jobware is the job market known for excellent candidate quality since 1996, receiving awards for best service regularly. 96% of HR professionals recommend Jobware (Jobboersencheck.de). With a big TV campaign Jobware reaches millions of people. The catchy slogan "Jobware – da hab' ich den Job her" (I got the job) remains in memory. Whether on TV, in digital, via social media, apps or retargeting, via partner platforms or print teasers - Jobware supports you in recruiting suitable employees on various channels. And with UniNow, #1 app for students, you reach young academics for future positions.
Standnummer
H.11
Halle
Halle 4.1
---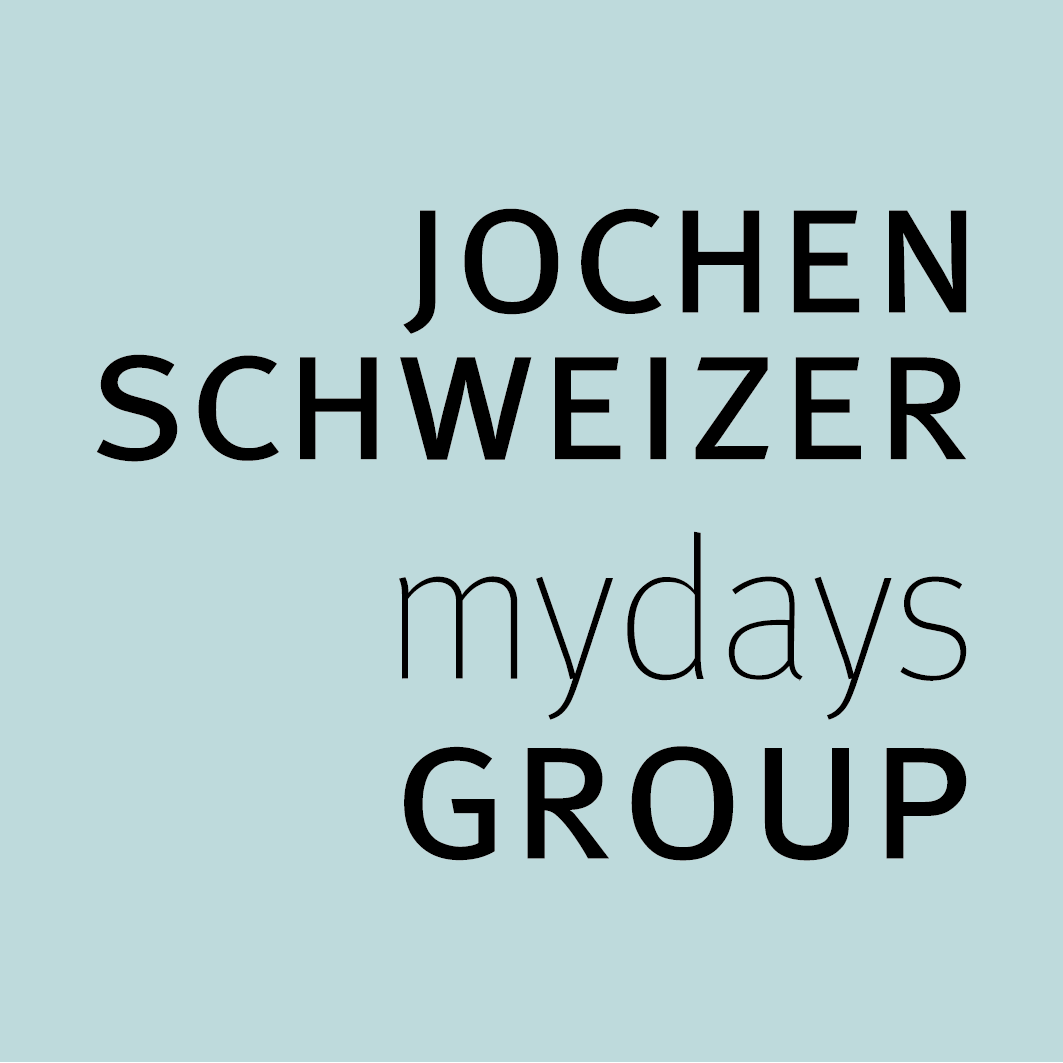 Jochen Schweizer mydays Group
Mühldorfstr. 8, 81671 München +49 (0) 89 60 60 89 700
b2b@jochen-schweizer.de
https://b2b.jochen-schweizer.de/
Jochen Schweizer mydays is also the right contact for unforgettable experiences for corporate clients. Whether it's team building, employee gifts, incentives or Christmas parties - the Jochen Schweizer mydays corporate team puts together individual experience packages for you. With the combined expertise & strength of our partner network, we offer you a wide range of full service packages: Raffle trips, OnPack promotions, company parties, employee bonuses or customer gifts - with our range of offers for corporate customers, you are opting for experiences of a special kind.
Standnummer
J.03
Halle
Halle 4.1
---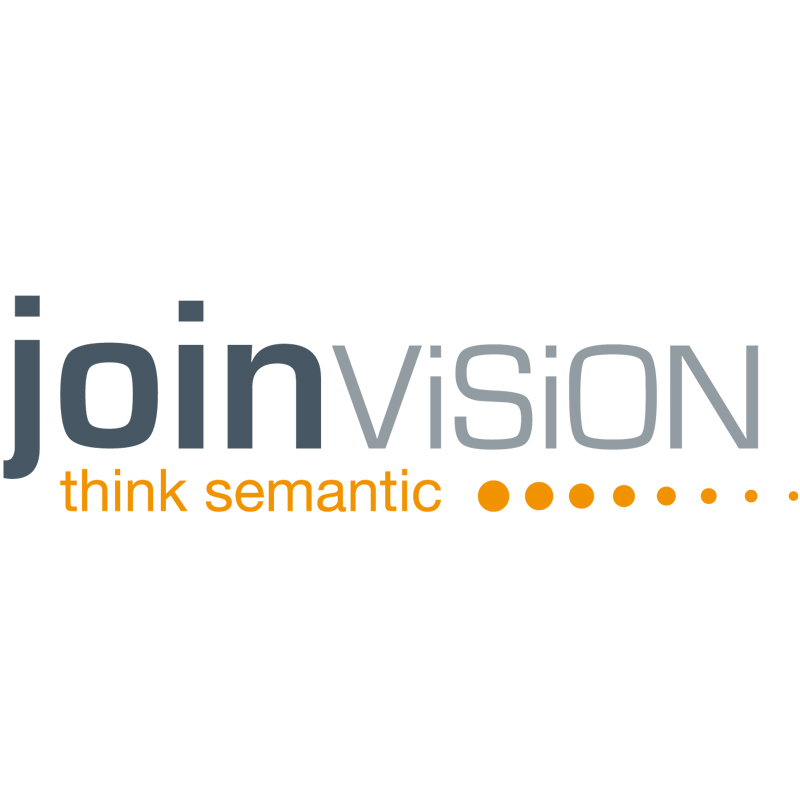 JoinVision E-Services GmbH
Wehrgasse 28/3+4, A-1050 Wien +43 (0)1 505 80 70
sales@joinvision.com
https://www.joinvision.com
At JoinVision innovation is part of our DNA. We see ourselves as technology provider who makes recruiting processes much more efficient and successful. With the multilingual parsing and extraction solutions CV parser "CVlizer" and job parser "JOBolizer", companies can find the right candidates faster. As a partner of Joveo, with Programmatic Recruiting SaaS we offer a solution that enables you to make quick, flexible and data-based decisions for your recruitment media mix and to continuously improve the ROI.
Standnummer
K.25
Halle
Halle 4.1
---
K
---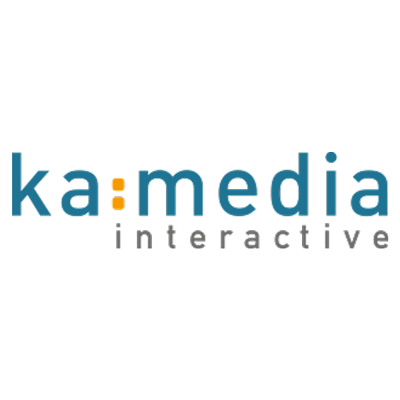 kamedia interactive GmbH
Immermannstraße 7, D-40210, Düsseldorf 0511848648777
vertrieb@kamedia.de
https://www.kamedia.de/
ka:media has been active in the field of digital learning content and learning management systems (LMS) for 20 years. During this time we have made numerous companies and organizations more successful with our award-winning learning content and imparted knowledge to hundreds of thousands of learners. As a Totara platinum partner, we adapt the Talent Experience Platform (TXP) to the needs of German and European companies. Promote the motivation and independence of your employees with flexible e-learning platforms from ka:media.
Standnummer
H.55
Halle
Halle 4.1
---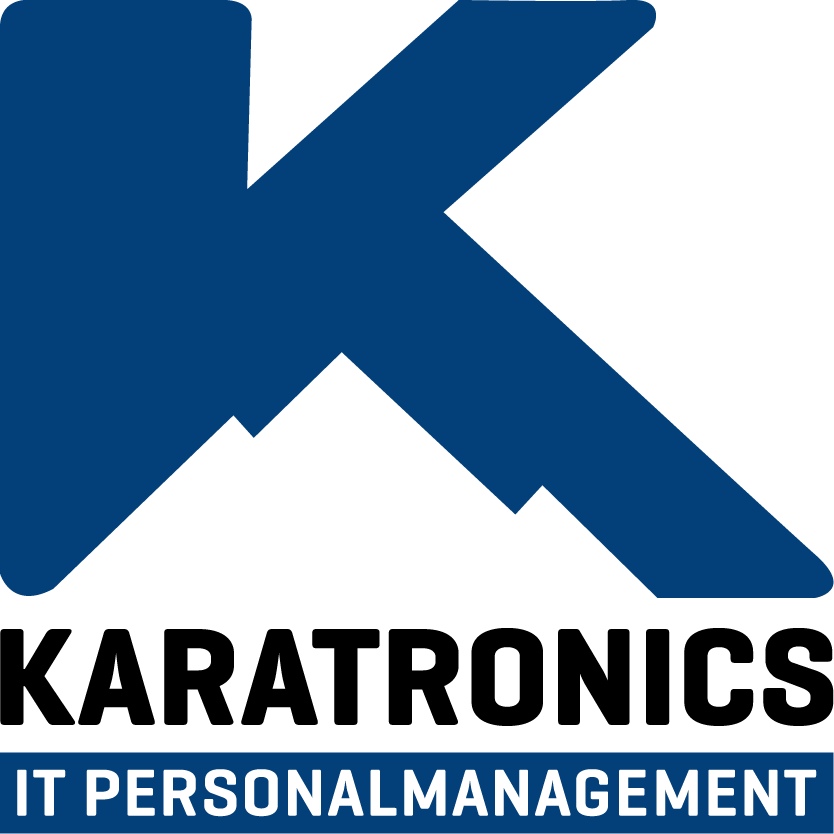 Karatronics GmbH
Grüneburgweg 119, 60323, Frankfurt am Main +49 (0)69 / 9897217 – 0
kontakt@karatronics.de
https://karatronics.de/
Karatronics GmbH has established itself as a strong and goal-oriented player in the field of personnel services. Our multi-faceted services cover all professions in the IT, logistics, security & service industries. We are able to react quickly in the search for qualified specialists as well as in case of personnel shortages. We look closely, ask questions and think innovatively. We advise, deliver quality and get you and your company to your goal quickly.
Standnummer
I.19
Halle
Halle 4.1
---

karriere tutor GmbH
Hauptstraße 33, 61462 Königstein im Taunus 015126132555
elif.tunc@karrieretutor.de
https://www.karrieretutor.de
Seit ihrer Gründung im Jahr 2015 hat sich karriere tutor® vom Start-up zum Innovationsführer in Sachen geförderte Online-Weiterbildung und ortsunabhängiges Lernen entwickelt: Mit einer Kombination aus mehr als 700 digitalen Lehrgängen, individueller Online-Betreuung, detailreicher Karriereberatung und intensivem Bewerber-Coaching hat das Unternehmen bereits mehr als 10.000 Absolventen fit gemacht für eine erfolgreiche berufliche Zukunft. Das Unternehmen mit Sitz in Königstein im Taunus beschäftigt derzeit etwa 180 Mitarbeiter.
Standnummer
-
Halle
Halle 4.1
---

KDV Kanne Datenverarbeitung GmbH
Sylbeckestraße 20, D-32756 Detmold 05231 3045-200
projektleitung@kdv-dt.de
https://www.kdv-dt.de
KDV supports and develops convenient HR software from time recording, access control and travel expense accounting to payroll accounting and an employee portal that your employees can use in the ESS and MSS. In addition to industry specifications, we implement individual customer requests and offer interfaces to third-party systems. You benefit from regular workshops on how to use our products as well as seminars on important topics. Companies of various sizes have already placed their trust in us and our experienced specialists. Trust in KDV!
Standnummer
D.09
Halle
Halle 4.2
---

KERN AG Training & Co. KG
Schildergasse 51 – 53, 50667 Köln (02 21) 27 26 38-0
kern.koeln@kerntraining.com
https://www.kerntraining.com
As an internationally established training service provider, KERN AG Training offers a wide range of services – from customised language training to business and communication training and intercultural training. Regardless of whether it would be classroom training, learning via app, micro learning, coaching, blended learning or live instruction at KERN Virtual™: both the content and the form of each training course are based on the individual needs of the participants. KERN AG Training is a state-approved training provider and is certified according to ISO 9001 and the AZAV of TÜV Hessen.
Standnummer
I.61
Halle
Halle 4.1
---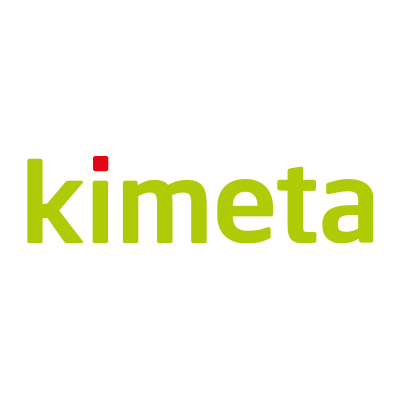 kimeta GmbH
Mina-Rees-Str. 8, 64295 Darmstadt +49 (6151) 78043-0
mail@kimeta.de
https://www.kimeta.de
kimeta.de is one of the top 5 portals with the widest reach for job offers in Germany and with its regional and industry-specific network, has achieved a unique infiltration on the job applicant market. Customised online recruiting products for every company guarantee strong performance and high customer satisfaction.
Standnummer
J.10
Halle
Halle 4.1
---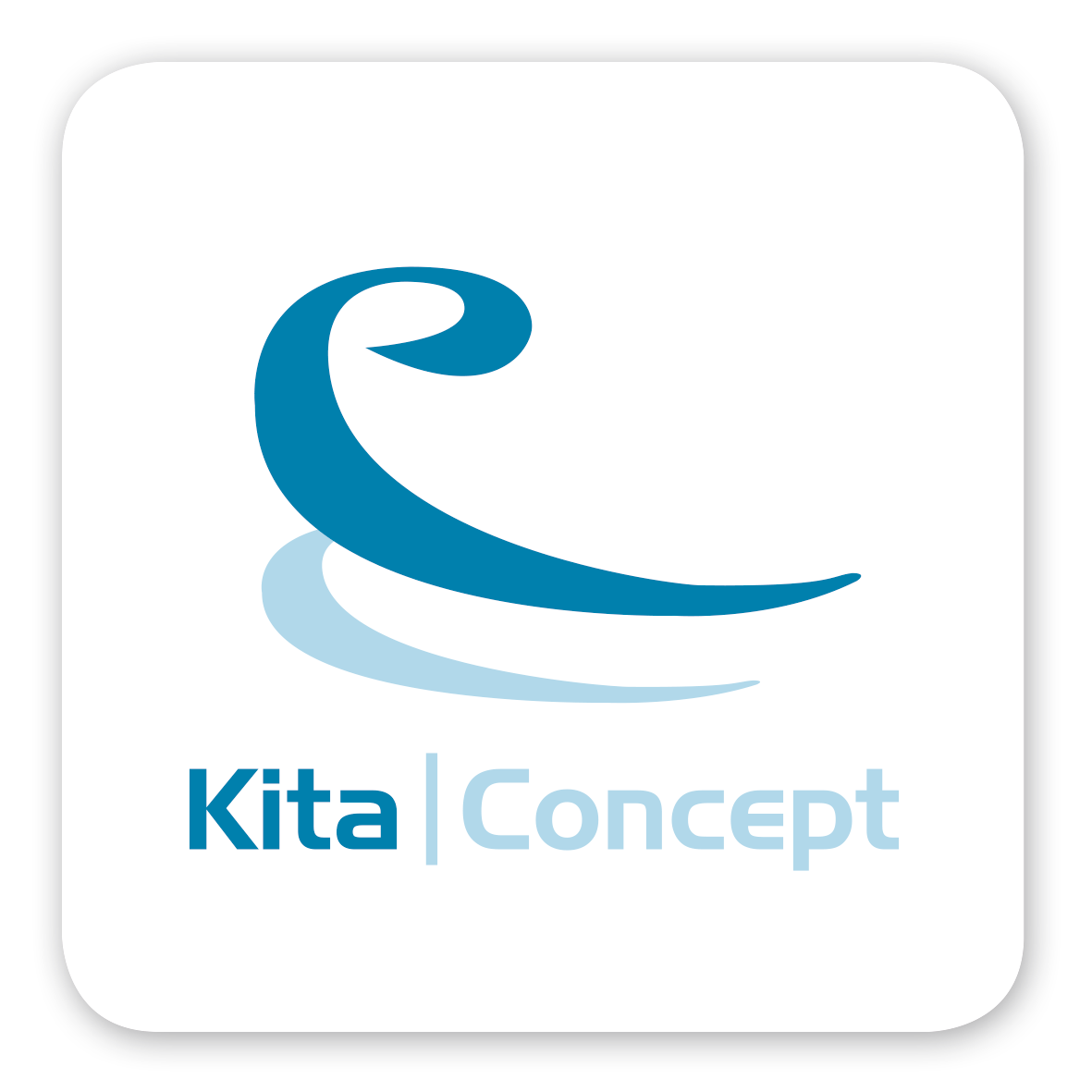 Kita|Concept GmbH
Viehhofstraße 125, 42117 Wuppertal 0202 / 299 868 10
info@kita-concept.de
www.kita-concept.de
Founded in Wuppertal in 2006, Kita|Concept is a modern, full-service provider of flexible, individualized childcare tailored to the needs of its customers. Currently, Kita|Concept operates 30 childcare facilities in North Rhine-Westphalia, Hesse and Lower Saxony, many of them in cooporation with companies and more than 450 employees. More than 1,200 children are cared for in the facilities. Cooperation partners include Deutsche Bahn AG, Volkswagen Nutzfahrzeuge, Barmenia Versicherungen, Gira, Knipex, Schmersal, EDE, WSW, Vaillant and Zwilling.
Standnummer
H.19
Halle
Halle 4.1
---

Know How! AG
Magellanstr. 1 +49 (0) 711 780 59 0
info@knowhow.de
https://www.knowhow.de/
Enabling efficient and sustainable learning for employees – that is our goal! We are convinced that if you learn better, you work better. For almost 30 years, we have been focusing on the culture of learning in companies, suitable learning content and the technical infrastructure around it. In addition to your individual topics, we also advise you as a certified gold partner on the subject of Microsoft 365.
Standnummer
G.45
Halle
Halle 4.1
---

Kongressbuchhandlung buchkontext
Rüttenscheiderstr. 164, 45131 Essen 02017204440
buchhandel@buchkontext.de
www.buchkontext.de
Verlags- und Mediengemeinschaftsstände auf Messen und Kongressen in den Bereichen Personalmanagement, Unternehmensführung, Coaching, Weiterbildung, Gesundheitsmanagement und weitere Arbeitsweltthemenfelder. Wir beraten und vermitteln Sachbuchautor*innen.
Standnummer
C.36
Halle
Halle 4.2
---
L
---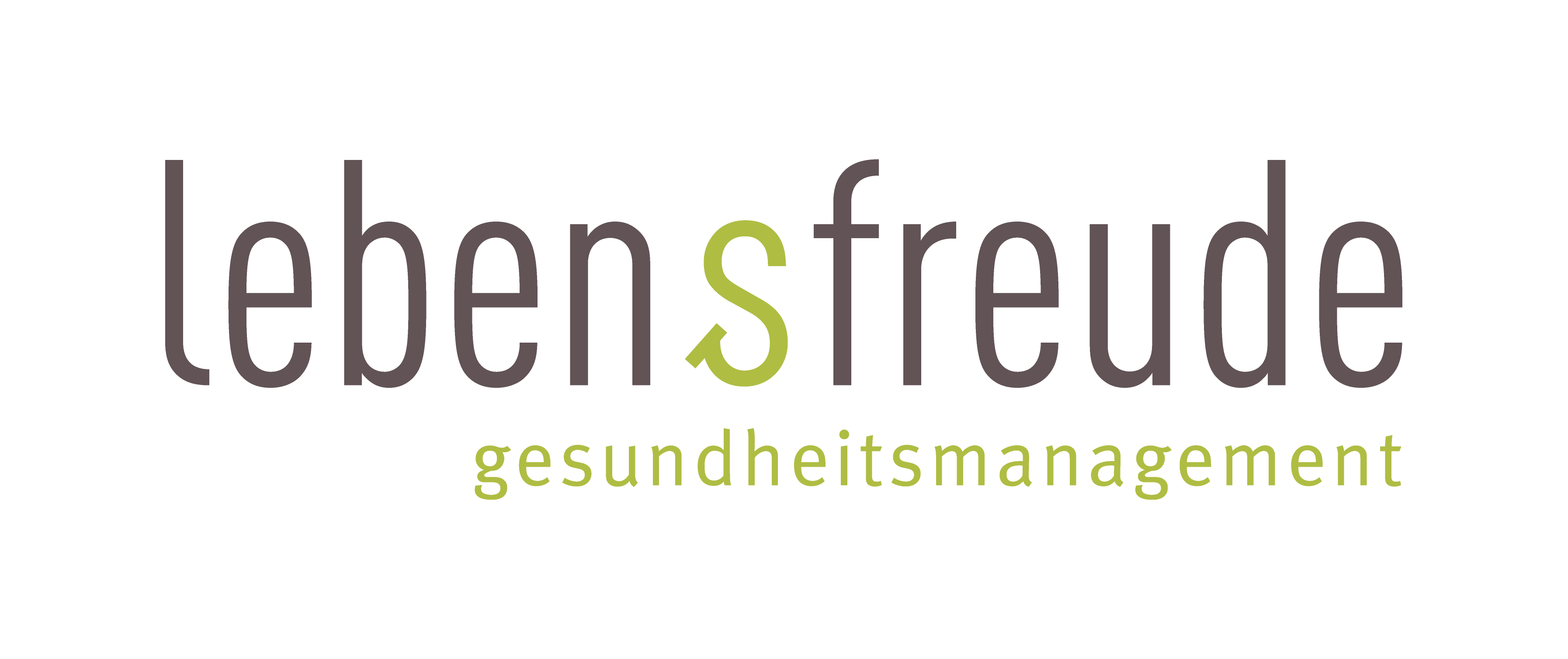 lebensfreude gesundheitsmanagement
Willi-Graf-Straße 34 +49 (0) 176 22324981
freude@lebensfreude-gesundheit.de
www.lebensfreude-gesundheit.de
gemeinsam. bewegt. lebensfreude. Ihr Ziel ist unsere Motivation: Mitarbeitern Spaß und Freude am Thema Gesundheit zu vermitteln! Seit 10 Jahren beraten und begleiten wir Unternehmen von der Analyse über die Konzeption und Durchführung bewährter und innovativer Maßnahmen bis hin zur Evaluation. Leistungen: Betriebliches Gesundheitsmanagement, Betriebliche Gesundheitsförderung, Gefährdungsbeurteilungen, Gesundheitscoaching & Präventionskurse
Standnummer
F.56-17
Halle
Halle 4.2
---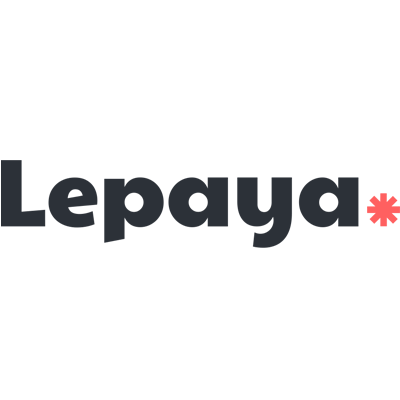 Lepaya
Nieuwe Looiersdwarsstraat 9, 1017 TZ Amsterdam +4917624912478
stefan.luelf@lepaya.com
https://lepaya.com/de/
Lepaya is a provider of Power Skills training that combines online and offline learning. Founded by René Janssen and Peter Kuperus in 2018 with the perspective that the right training, at the right time, focused on the right skill, makes organizations more productive. As a challenger in a crowded training market, Lepaya responds to the needs of successful companies such as KPMG, Dell and Lieferando. By combining hard skills with soft skills, the Amsterdam-based company is growing faster in a market in which the demand for reskilling and upskilling continues to increase all over the world.
Standnummer
I.39
Halle
Halle 4.1
---
Lieferando for business
Cuvrystr. 50, 52, 54 / Schlesische Str. 34, 10997 Berlin 030 208495172
business@lieferando.de
https://www.lieferando.de/business/
Lieferando for business is the business solution of the ordering platform Lieferando. Lieferando Pay is the employee benefit that is suitable for any company no matter the size or industry. Employees can use their benefits anywhere – either for ordering food while working from home or even for events. Employers can adapt their contribution in a flexible and individual way and save costs, efforts and manpower for a canteen or handling of expenses. Thanks to the physical Lieferando Pay Card, employees can also make use of their benefit on the road in cafés, restaurants or in some grocery stores.
Standnummer
E.10
Halle
Halle 4.2
---

Likeminded
Charlottenstr. 13, 10969 Berlin +49 30 30809436
info@likeminded.care
https://www.likeminded.care/
Many employees experience high amounts of stress and pressure often. Resulting psychological problems lead to a loss in productivity, increased absenteeism and declining retention rates. Today, employees not only wish but demand to be supported with regard to their mental health. And employers benefit from this: For every 1€ invested in mental health, there is a 4€ gain in productivity on average. Likeminded provides employees fast, easy and secure access to various, high-quality mental health care formats (1on1s, group sessions, etc.). Tailored to their needs - from treatment to prevention.
Standnummer
SUV - F.36-5
Halle
Halle 4.2
---

Limbeck Group GmbH & Co. KG
Jöckern 6 +49 2859 90 99 20
willkommen@limbeckgroup.com
https://limbeckgroup.com/
Markets are changing. Your sales team has a responsibility to your customers. We will help you seize your opportunities and avoid the risks. The LIMBECK GROUP is there for you. We don't settle for conventional approaches: We are there to guide you. No matter what your situation, we will find your path to market success. Qualified analysis, customized sales strategies, reliable execution, and sustainable motivation: With us you will get the most out of your sales!
Standnummer
A.23
Halle
Halle 4.2
---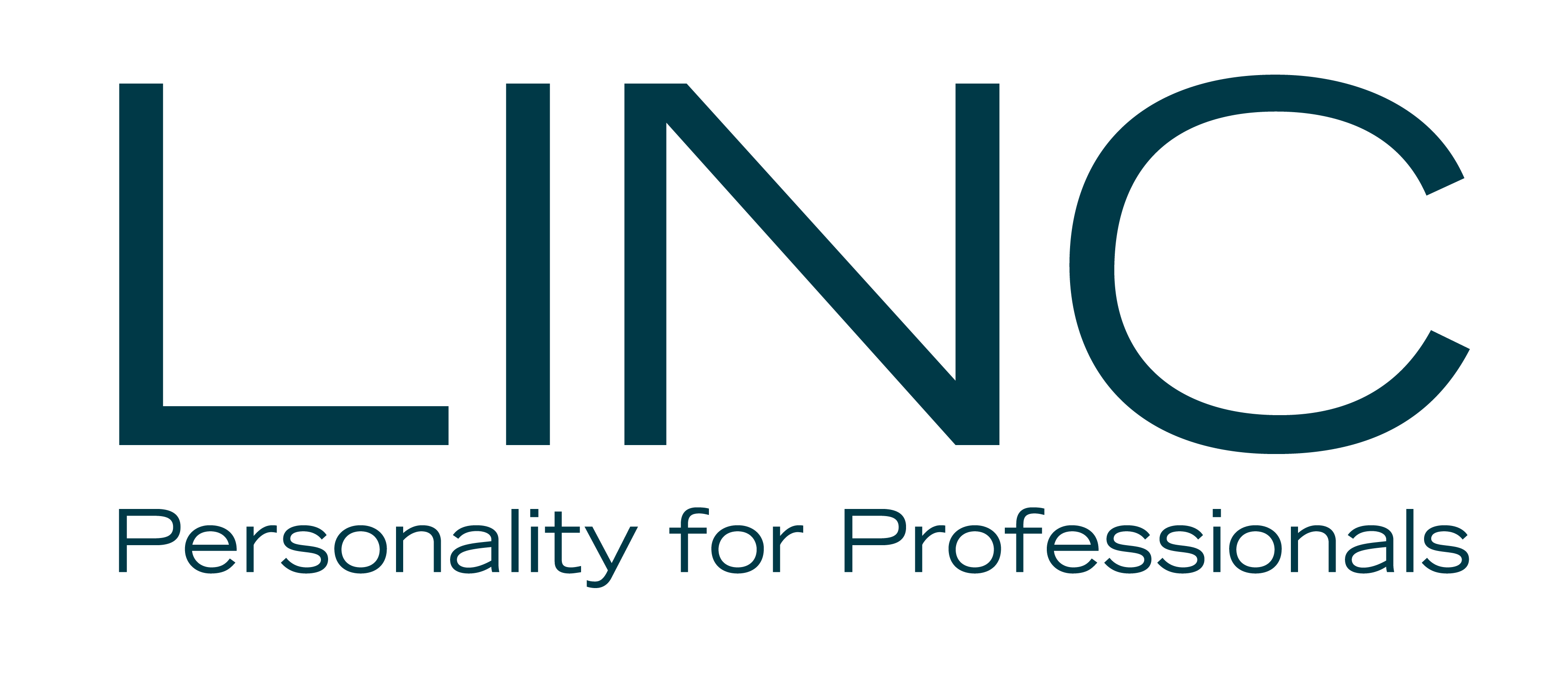 LINC GmbH
Grapengießerstraße 16, 21335 Lüneburg 041312270700
info@linc.de
https://www.linc-institute.de
LINC GmbH develops digital instruments for the assessment, presentation and development of personality for use in human resources development processes, recruiting, coaching and consulting processes. In addition, LINC offers certification and advanced training courses in which trainers, coaches and HR professionals can be certified for the tools. Well-known major customers such as OTTO, Mercedes Benz or Canon as well as other large companies trust in LINC's services. The company's goal is to bridge the gap between science and practice.
Standnummer
SUV - F.36-29
Halle
Halle 4.2
---
LinkedIn Germany GmbH
No description available
---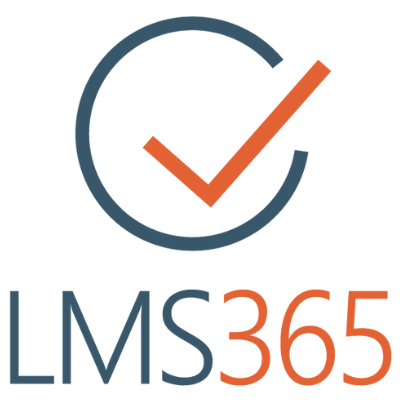 LMS365
Alte Papierfabrik 26, D-40699 Erkrath 02118909220
info@lms365.de
https://lms365.com/de
LMS365 empowers organizations in the modern digital workplace. It is the only cloud-based platform built into Microsoft 365 and with its seamless integration with the host of Microsoft's modern workplace tools, LMS365 becomes more than just a platform for employee learning and training management. LMS365 has 1000+ enterprise and public customers with over 4 million users. 50+ trusted partners have implemented the solution in more than 40 countries. With customers in all sectors, deployments ranging from a few hundred employees to 50,000+ employees have been supported by the LMS365 team.
Standnummer
G.48
Halle
Halle 4.1
---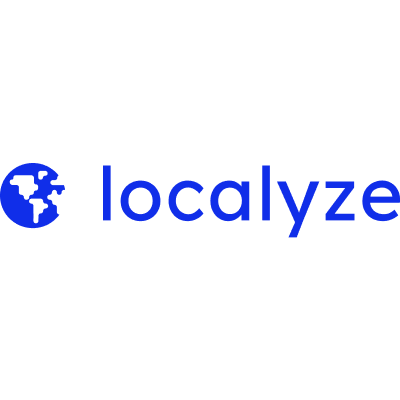 Localyze
Am Bäckerbreitergang 28, 20355 Hamburg +494080813987
hello@localyzeapp.com
https://www.localyzeapp.com/
Localyze's vision is to break down barriers for international talent. Our software supports companies with challenges related to the global mobility of employees. We can support with every global mobility challenge, from relocating new hires to visa changes, postings, and transfers between offices. HR departments can hand over all cases in less than 2 minutes and are informed of any changes in advance.
Standnummer
SUV - F.36-47
Halle
Halle 4.2
---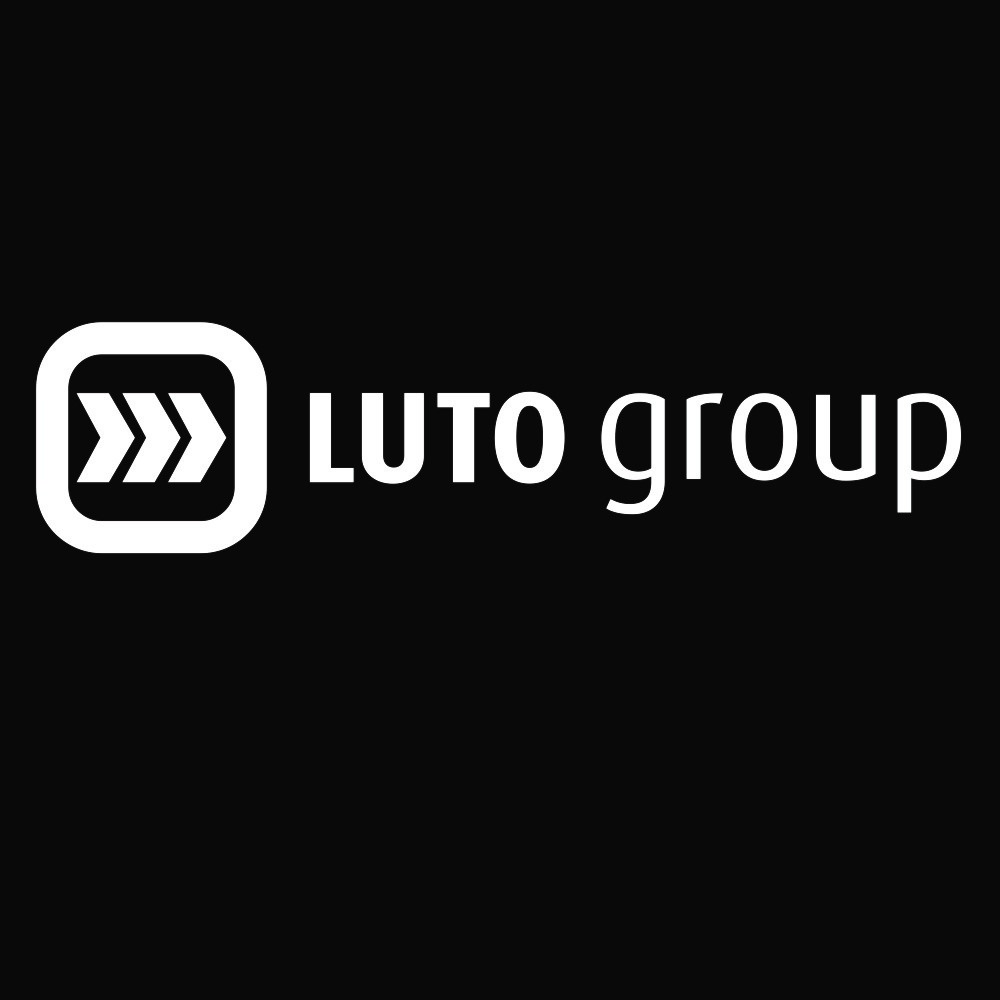 LUTO Automotive CZ, s.r.o.
Vyskočilova 1481/4, 14000 Prag +491713566198
helena.mikoskova@lutogroup.com
https://www.lutogroup.com/
Luto Group has been active on the labour market since 2006 and specializes in the personnel leasing of foreign workers from the Czech Republic, Slovakia. Our services are mainly oriented on automotive and logistics on the German market where we have achieved many positive references from Volkswagen AG, Metro Logistics, Edeka Zentrale AG . Luto Group can provide an "all-in" approach to recruitment and find the most ideal candidates for you. We provide accommodation, control of references and health checks, and arrange the interview process.
Standnummer
I.04
Halle
Halle 4.1
---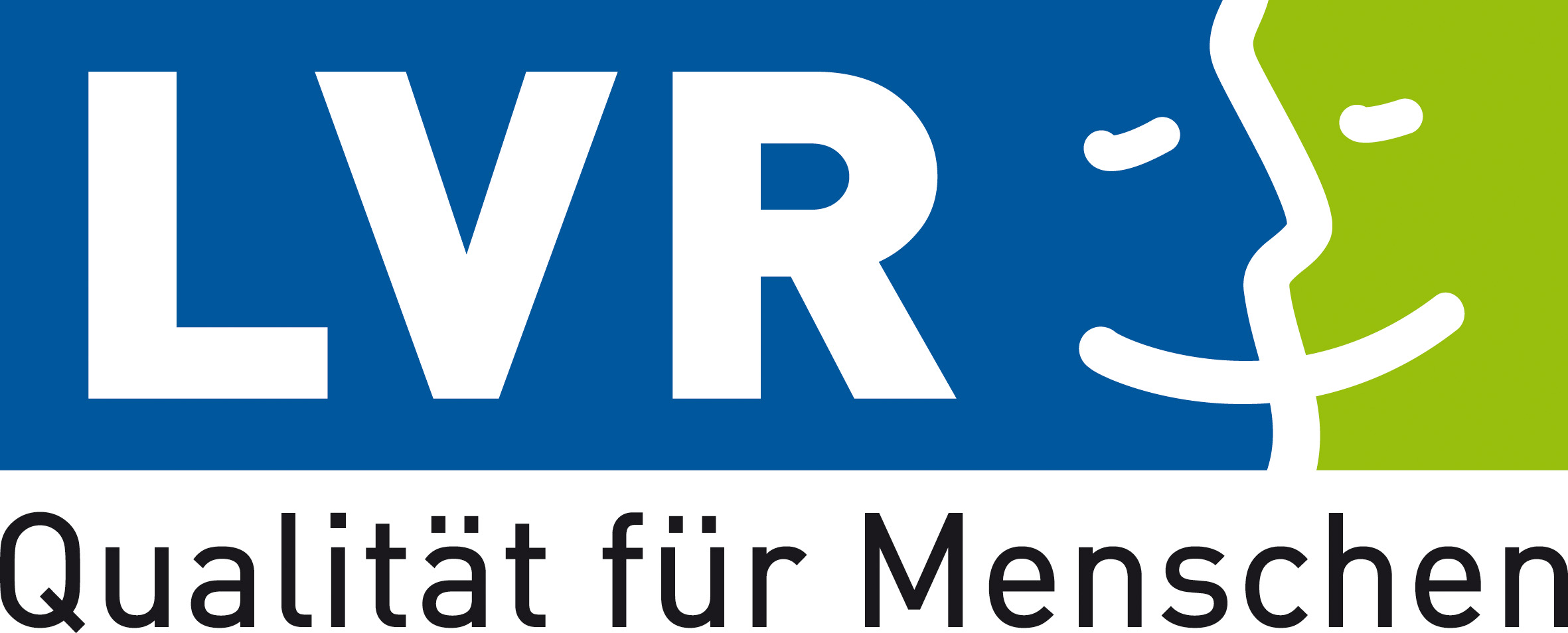 LVR-Inklusionsamt
Deutzer Freiheit 77, 50679 Köln 0221 809 0
inklusionsamt@lvr.de
www.inklusionsamt.lvr.de
Das LVR-Inklusionsamt ist zuständig für die Teilhabe schwerbehinderter Menschen und Ihnen gleichgestellter auf dem allgemeinen Arbeitsmarkt. Es bietet sowohl für Arbeitgeber als auch für schwerbehinderte Menschen unterschiedliche Unterstützungsangebote an und arbeitet mit verschiedenen Partnern zusammen. Die Themenbereiche der Prävention, des Betrieblichen Eingliederungsmanagements sowie der Verhandlungen über eine Inklusionsvereinbarung werden durch Schulungs-, Beratungs- und Moderationsangebote sowie mit der Vergabe von Prämien unterstützt.
Standnummer
A.52
Halle
Halle 4.2
---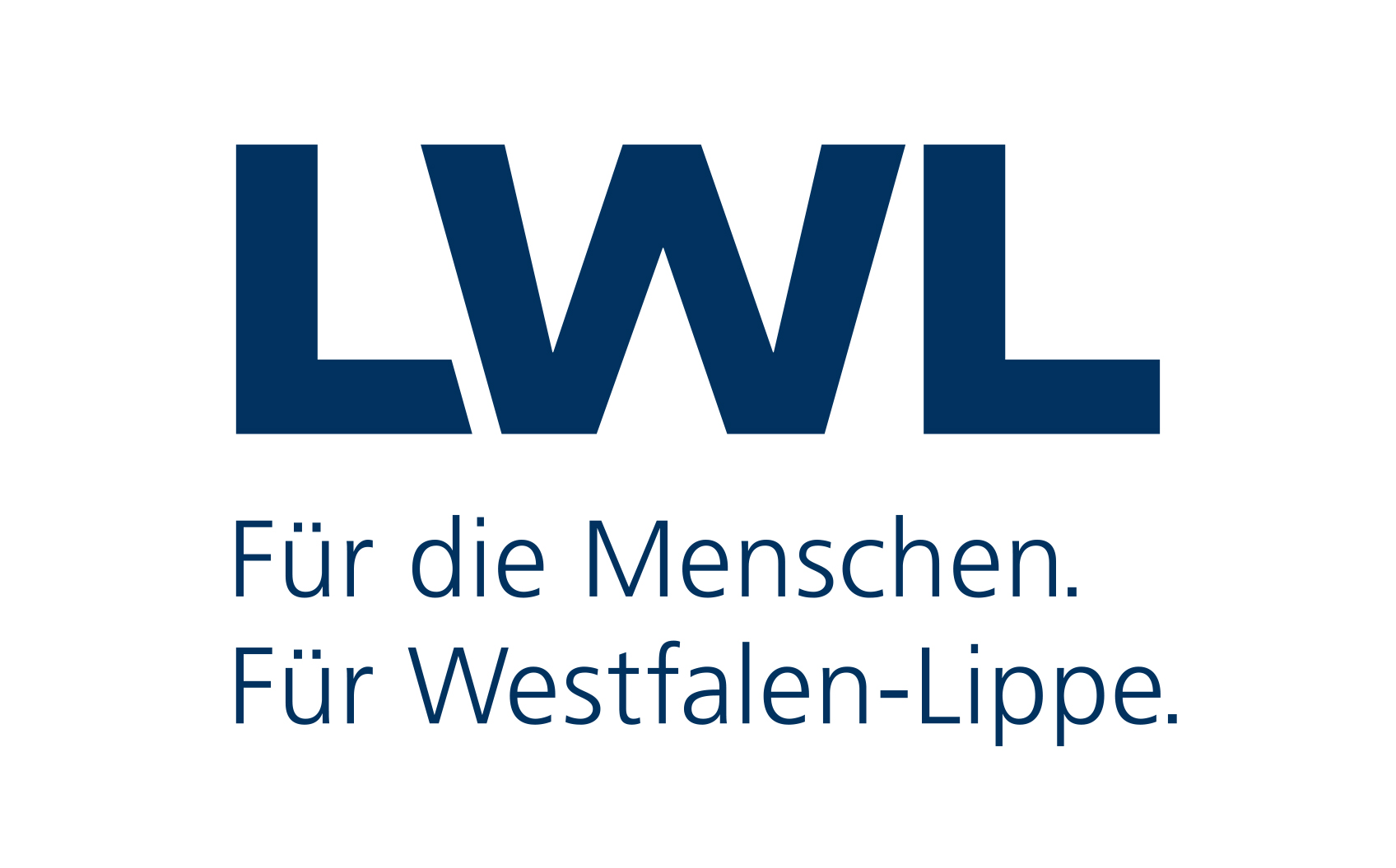 LWL-Inklusionsamt Arbeit
Von-Vincke-Straße 23-25, 48143 Münster 0251-591-8141
inklusionsamt-arbeit@lwl.org
www.lwl-inklusionsamt-arbeit.de
Wir fördern die berufliche Eingliederung von schwerbehinderten oder gleichgestellten Menschen in den allgemeinen Arbeitsmarkt und bieten in diesem Rahmen ein vielfältiges Angebot. Wir sind Ihr kompetenter Ansprechpartner für Betriebe und Dienststellen in Westfalen-Lippe!
Standnummer
A.52
Halle
Halle 4.2
---
M
---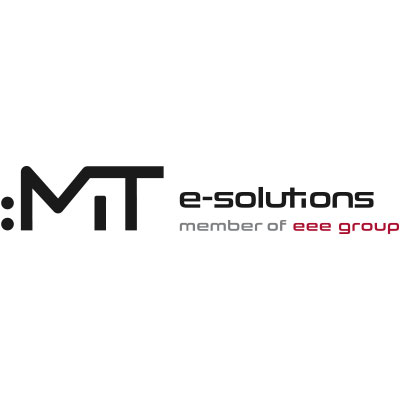 M.I.T e-Solutions GmbH
Am Houiller Platz 4c, 61381 Friedrichsdorf 06172 7100 0
info@mit.de
www.mit.de
We create the best e-learning - yours! For over 50 years, :MIT has been providing companies with training that fits. Whether standardized courses on compliance, security topics or individually produced trainings for employee qualification - always perfectly tailored to the respective target group. If required, :MIT expands all online trainings with attractive sidekicks such as web portals, creative and high-quality video productions and apps - according to the motto: Learn how, when and where you want!
Standnummer
G.45
Halle
Halle 4.1
---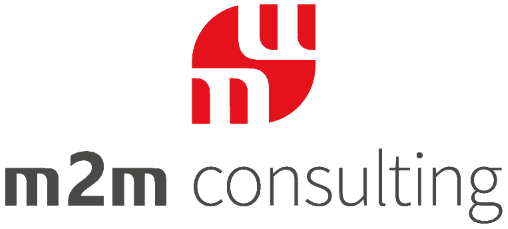 m2m consulting GmbH & Co.KG
Thiebauthstr. 2 76275 Ettlingen +49 (0) 7243 / 7 66 77 – 0
info@m2m-consulting.de
https://www.m2m-consulting.de/
-
Standnummer
G.46
Halle
Halle 4.1
---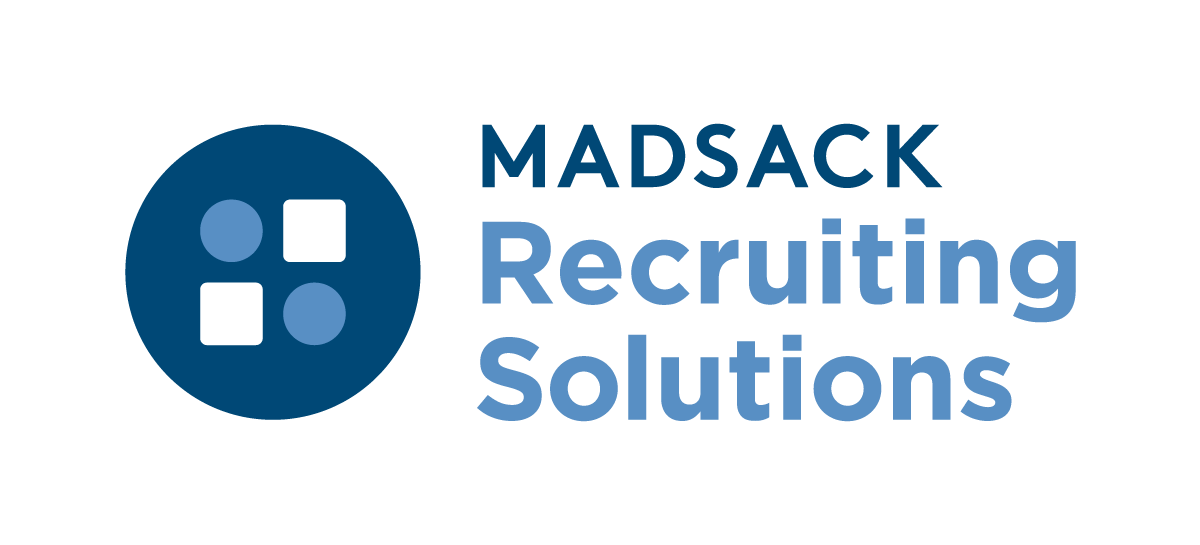 MADSACK Recruiting Solutions
August-Madsack-Straße 1, 30559 Hannover +49 (511) 518 - 4234
recruiting-solutions@madsack.de
https://recruiting-solutions.madsack.de/
MADSACK Recruiting Solutions combines decades of expertise with new ideas and innovation in the world of recruiting. With our broad product portfolio - from classic job portals, a large multiposting partner network to employer branding and much more - we offer individual solutions to find new talents for your company. Our philosophy: advancing recruiting solutions holistically.
Standnummer
H.27
Halle
Halle 4.1
---

Malt
Luisenstraße 51 089 26207068
sales-germany@malt.de
https://www.malt.de
Malt is the leading end-to-end marketplace where companies and organizations find the right independent talents to match their business' needs.
Standnummer
I.20
Halle
Halle 4.1
---

Management-Institut Dr. A. Kitzmann GmbH & Co. KG
Dorpatweg 10, D-48159 Münster +49 251 2020 50
info@kitzmann.biz
https://www.kitzmann.biz/
The Management-Institut Dr. A. Kitzmann was founded in 1975 and is specialized in trainings of specialists and managers from business and administration. The aim of the institute is a practice-oriented teaching of the most important key qualifications for specialists and executives. The underlying philosophy is based on the assumption that even in a performance and competitive situation, important human skills are paramount. The identified needs are implemented in customized trainings in the form of open and inhouse seminars in presence as well as online.
Standnummer
LTA - H.61-2
Halle
Halle 4.1
---
Markus Jotzo Leadership
22525 Hamburg & 77972 Mahlberg +49 40 60 59 29 56
service@markus-jotzo.com
www.markus-jotzo.com
Video-basierte Online-Tranings: => "Virtuelle Teams führen - tageweise oder 100%", => "150 Stunden p.a. besser nutzen" und => "Teamgefühl und Mitarbeiterbindung trotz - tageweiser oder 100% - Distanz
Standnummer
LTA - H.61-5
Halle
Halle 4.1
---

Massagesessel Welt - P4P Solutions GmbH
Max-Holder-Str. 25, 73630 Remshalden +49 7151 205 259 95
info@massagesesselwelt.de
https://www.massagesesselwelt.de
Manufacturer independent expert in massage chairs in the office or at home. In the Massagesessel Welt everyone is individually advised. On the phone, in video chat or during a trial relaxation on appointment in our showroom in Stuttgart, Leverkusen and Munich. Whether for small or large, slim or stately, from gentle relaxation to intensive massage, in black or beige, in leather or imitation. Renowned quality manufacturers such as AllgäuTech, Alpha Techno, Casada, iRest, Family Inada, HUTECH KAI, LURACO, NAIPO, OGAWA, Panasonic, ROTAI, SANYO and SYNCA under one roof.
Standnummer
F.08
Halle
Halle 4.2
---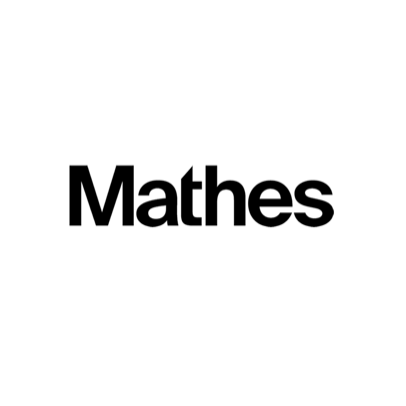 Mathes GmbH & Co. KG
Büchel 29-31 52062 Aachen 0241 470 301 0
info@mathes.de
www.mathes.de
Mathes is one of the leading partners in planning, consulting and furnishing for office, living and outdoor Germany-wide. We are a family business with decades of history. Firmly rooted in Aachen and the border triangle, we maintain close and sustainable relationships with companies, brands, designers and manufacturers throughout Europe.
Standnummer
G.30
Halle
Halle 4.1
---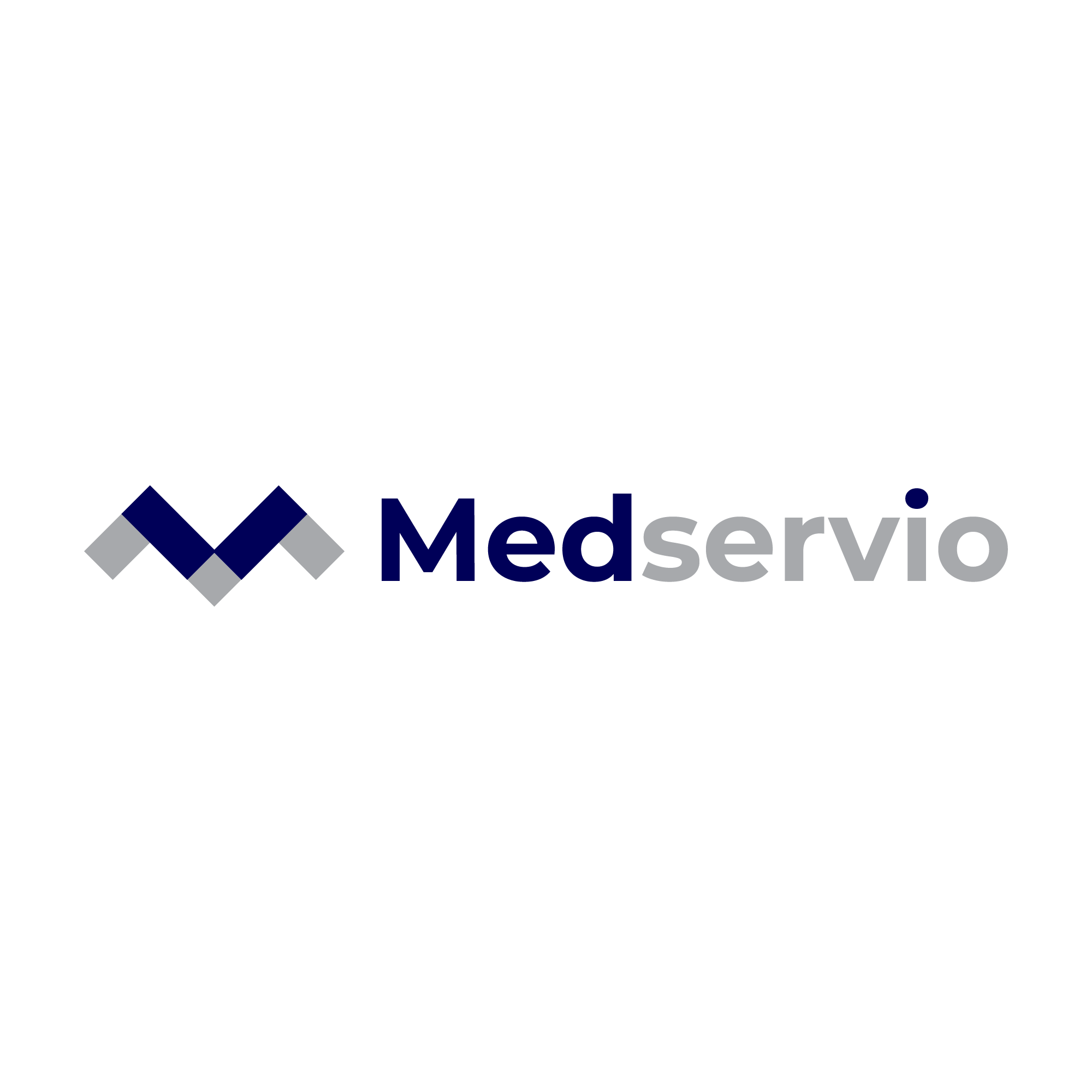 Medservio GmbH
Schönhauser Allee 163, 10435 Berlin +49 30 509 313 - 080
info@medservio.com
medservio.com
Die Medservio GmbH spezialisiert sich seit dem Jahr 2021 auf überbetriebliche medizinische Dienstleistungen. Über 30 Mitarbeiter:innen arbeiten an den Hauptstandorten in Berlin, Köln und München, oder direkt vor Ort bei unseren Kunden. Aktuell betreut Medservio zahlreiche Unternehmen aus den Bereichen Verwaltung, Logistik und Produktion. Dabei steht Medservio für erstklassige, moderne und flexible Arbeitsmedizin, die sich in der Qualität der kundenorientierten Betreuung, sowie der ärztlichen Dienstleistung widerspiegelt.
Standnummer
C.40
Halle
Halle 4.2
---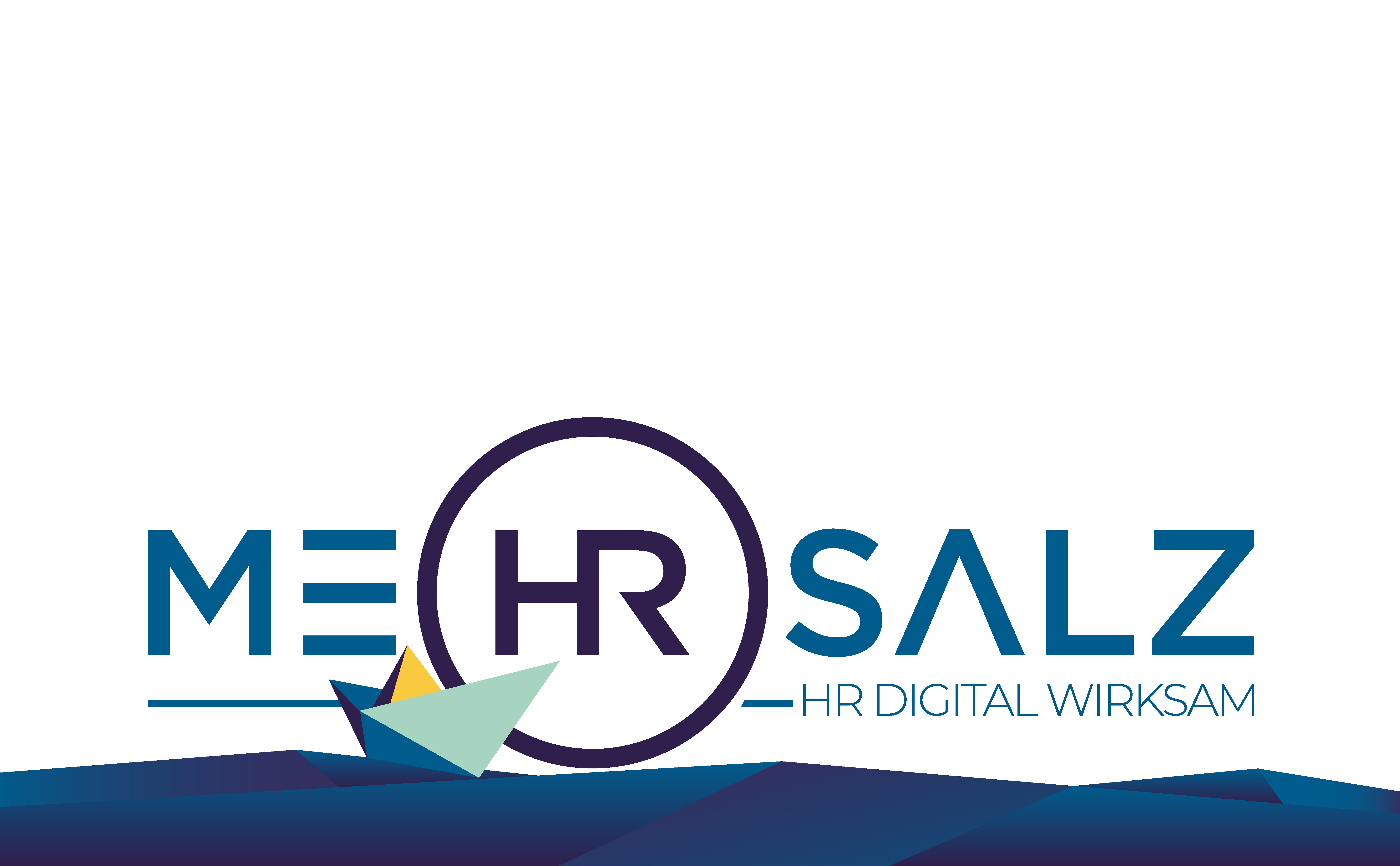 meHRsalz GmbH & Co. KgaA
Wallstr. 27 015144148806
katalina.ketschau@mehrsalz.de
www.mehrsalz.de
We bring HR and IT together! We advise HR within digital transformation and support the implementation. We always focus on benefits. We provide experiences in technologies such as SAP HCM, SuccessFactors or LowCode platforms, for example. To support executives, managers and HR professionals in becoming pioneers of new work and drivers of transformation in their own company, we do not only offer consulting but also impulse lectures, on-the-job training, workshops and coaching.
---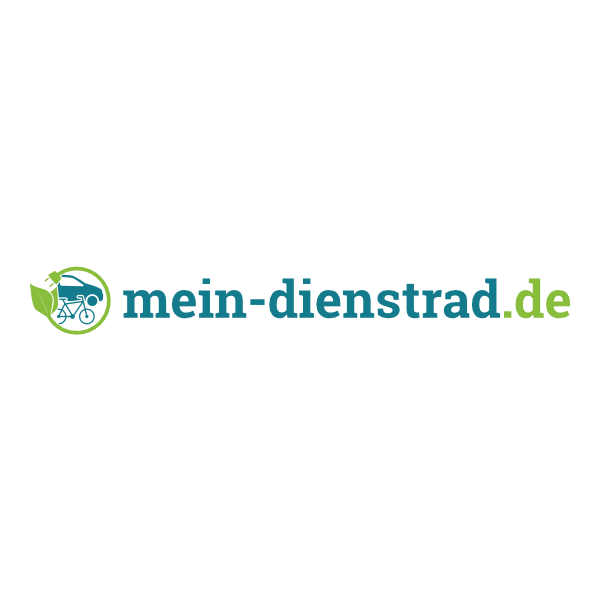 mein-dienstrad.de
Staulinie 14-15, D-26122 Oldenburg 0441 55 977 977
info@baronmobil.com
http://www.mein-dienstrad.de
mein-dienstrad.de is one of the leading providers in the field of company bike leasing. We have been offering individual leasing models for employers since 2012. This form of sustainable mobility is possible for companies of all sizes. At our numerous customers -including corporations such as Bayer AG and Henkel- company bike leasing is already firmly established as part of company health management. We provide professional and personal consulting. Individual concepts, comprehensive insurance services, personal contact partner and the best customer service distinguish us as a premium provider.
Standnummer
C.54
Halle
Halle 4.2
---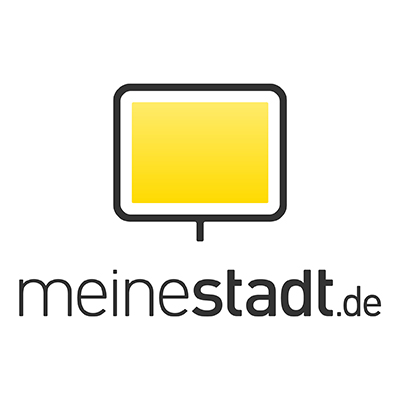 meinestadt.de
Waidmarkt 11, 50676 Köln +49 221 99533-844
beratung@meinestadt.de
www.meinestadt.de
meinestadt.de bundles local info and offers around jobs, real estate, cars and leisure for all 11,000 cities and towns in Germany and offers the leading job portal for professionals with vocational training. Our unique "regionally visible" principle enables you to recruit holistically throughout the meinestadt.de portal and beyond in social media. With job ads, company profile, and advertising opportunities, you achieve more regional visibility and reach with us - and that with both active and passive job seekers.
Standnummer
I.18
Halle
Halle 4.1
---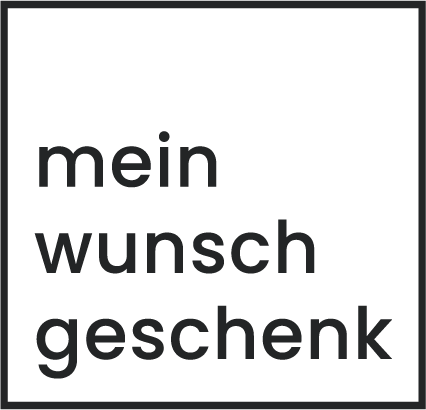 MeinWunschgeschenk
Holsteiner Chaussee 183a, D-22457 Hamburg +49 (0)40 / 55 620 34 - 0
hello@meinwunschgeschenk.de
https://www.meinwunschgeschenk.de
A code says more than a thousand words! Whether it's "Thank you!", "Sorry!" or "Happy Birthday! - you have never given such a simple gift and made your employees happy. That's a promise! And this is how it works: You select a value level, send the gift codes to your employees and they can then select their desired gift from a large assortment of high-quality brand-name articles at www.meinwunschgeschenk.de. The gift is sent in a climate-neutral way. Individual greeting cards and adaptation of the redemption page to your corporate design? No problem.
Standnummer
J.05
Halle
Halle 4.1
---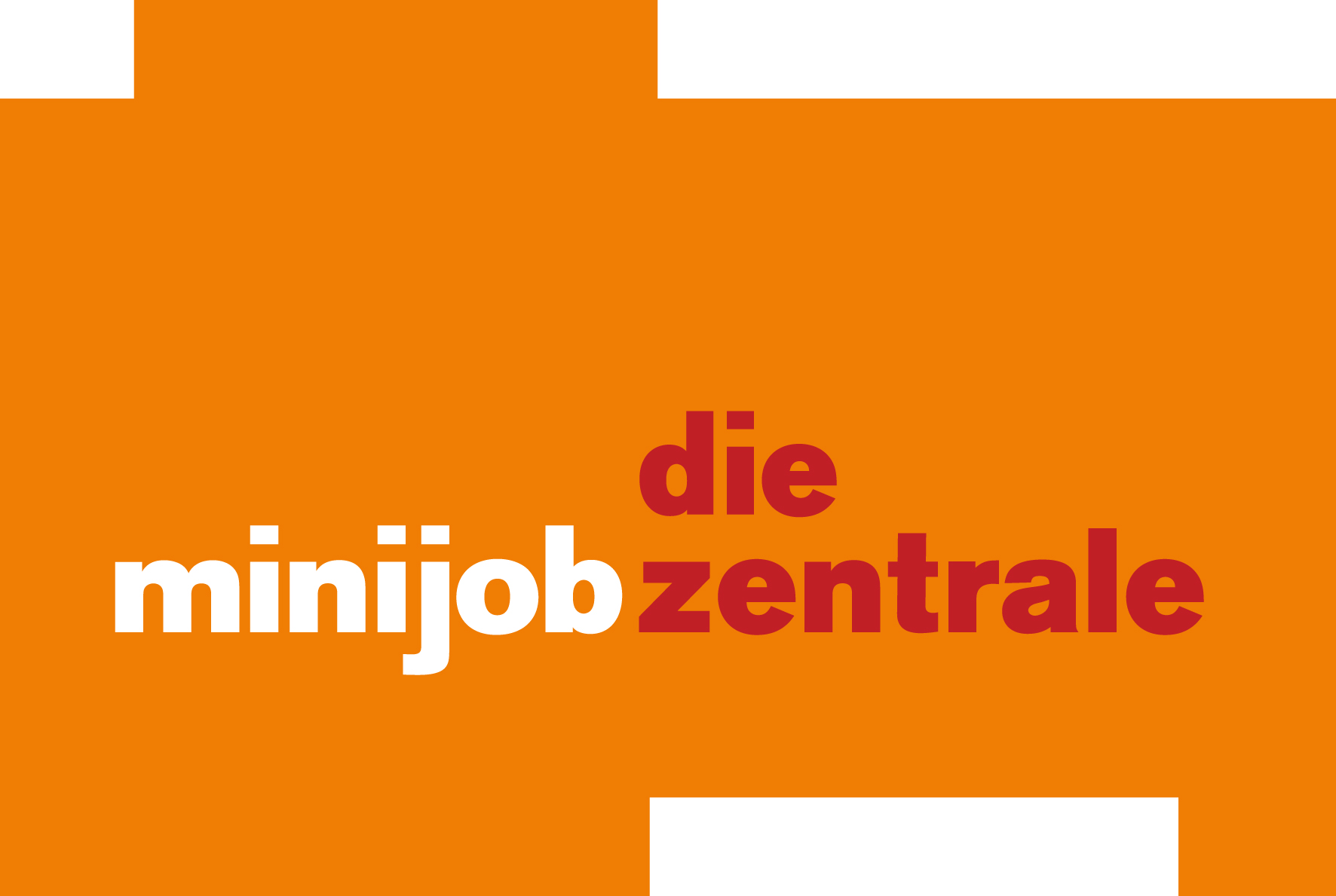 Minijob-Zentrale - Deutsche Rentenversicherung Knappschaft-Bahn-See
45115 Essen 0355 2902-70799
minijob@minijob-zentrale.de
www.minijob-zentrale.de
Die Minijob-Zentrale ist deutschlandweit die zentrale Einzugs- und Meldestelle für alle geringfügigen Beschäftigungen, die so genannten Minijobs. Sie gehört zum Verbundsystem der Deutschen Rentenversicherung Knappschaft-Bahn-See (DRV KBS). Zu diesem gehören weiterhin die Rentenversicherung, die Renten-Zusatzversicherung, die Kranken- und Pflegeversicherung KNAPPSCHAFT, ein eigenes medizinisches Kompetenznetz und die Seemannskasse. Weitere Informationen unter www.minijob-zentrale.de.
Standnummer
E.09
Halle
Halle 4.2
---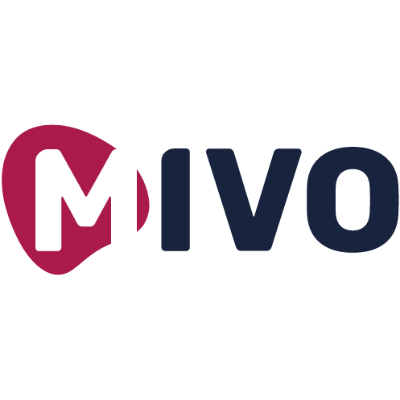 MIVO mitarbeitervorteile GmbH
Theodor-Heuss-Allee 74 +49 69 3600 5570
info@mitarbeitervorteile.de
https://www.mitarbeitervorteile.de/
Founded in 2001, MIVO is an exclusive value-added portal for employees, members and customers. As the German market leader in the B2B2E segment, MIVO offers exclusive discounts and benefits as well as best price offers in various segments with its large and deep range of more than 800 cooperation partners.
Standnummer
EBX - K.60-14
Halle
Halle 4.1
---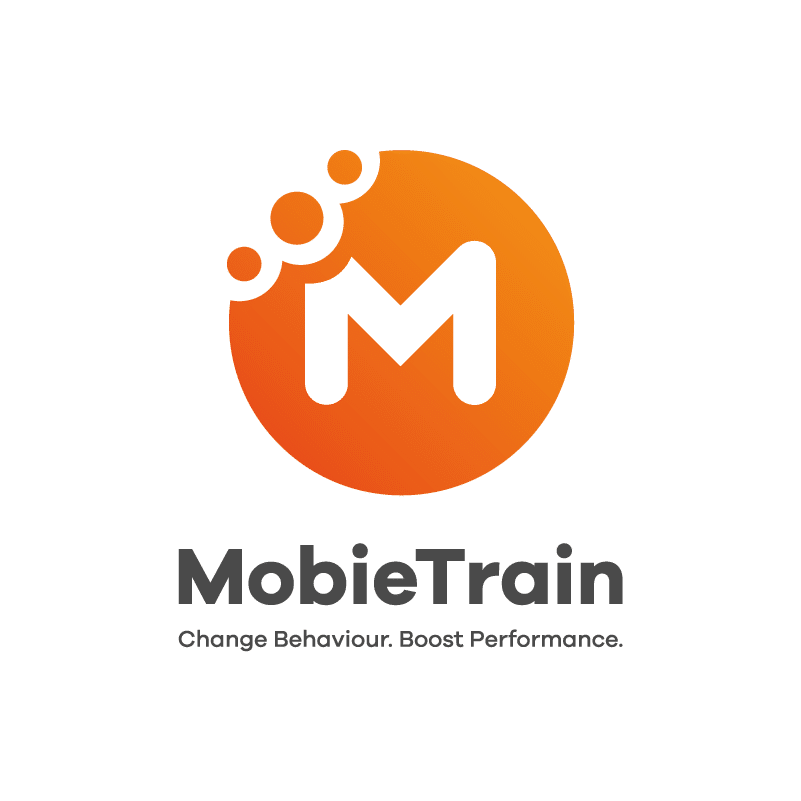 MobieTrain
Im Mediapark 8, 50670 Köln +49 (0) 221 650 804 194
hello@mobietrain.com
www.mobietrain.com
MobieTrain is the #1 Mobile Microlearning App for your Frontline Teams designed for companies to easily create their own branded learning tracks with their own training content. We empower employees of organisations such as Emirates Post, Decathlon, Deloitte, Timberland, Atlas Copco, Vans and the Cities of Rotterdam and Antwerp with the right content, at the right time, on the device they prefer.
Standnummer
G.50
Halle
Halle 4.1
---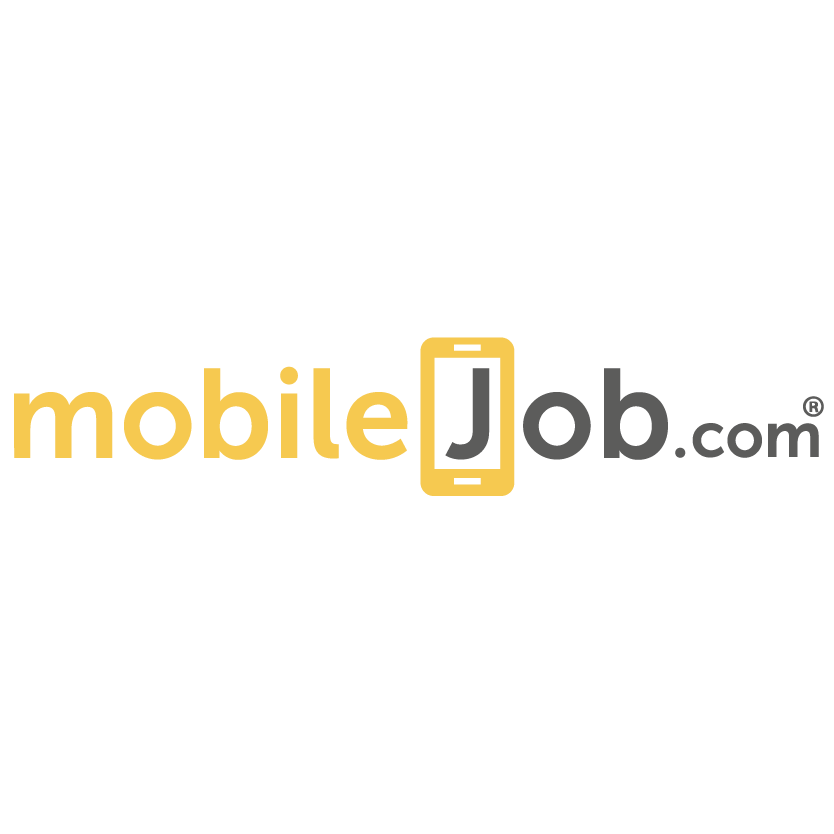 mobileJobs GmbH
Friedrichstraße 68, 10117 Berlin +49 (0)30 314 990 09
vertrieb@mobilejob.com
www.mobilejob.com
Would you like to recruit skilled workers quickly without a budget of millions and huge HR teams? Come to our stand and find out how HR teams can increase their recruiting performance and remain competitive. mobileJob - the Blue Collar Recruiting Company, is the partner for companies who want to solve the shortage of skilled workers as a strategic challenge in the long term. Book a meeting with us now and we invite you to: www.mobilejob.com/FreikarteZPE
Standnummer
G.07
Halle
Halle 4.1
---

MONDAY.ROCKS GmbH
Kesselstr. 3, 40221 Düsseldorf 021115843325
info@mondayrocks.de
www.monday.rocks
Neben der eigenen Arbeit bleibt Führungskräften oft nur wenig Zeit, sich um die Entwicklung des Teams zu kümmern. Das Ausprobieren der richtigen Führung kann dabei zeitaufwendig und frustrierend sein. MONDAY.ROCKS ermöglicht es, mit App-basierten Analysen Teamführung präzise und einfach zu gestalten. Die Software kombiniert Befragung, Analyse, Vergleich und Aktion in einer Plattform. Dabei wird die Zusammensetzung und Zusammenarbeit von Teams analysiert, um Teams durch präzise Führungsvorschläge und Teammaßnahmen weiterzuentwickeln.
Standnummer
C.19
Halle
Halle 4.2
---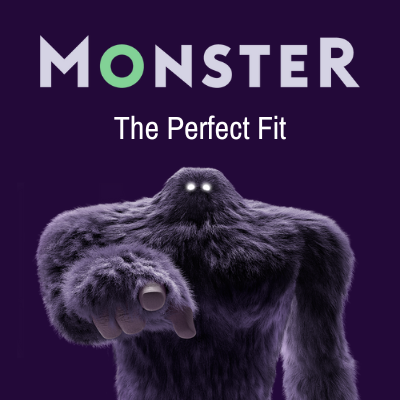 Monster Worldwide Deutschland GmbH
Frankfurter Str. 100, 65760 Eschborn +49 6196 99920
kundenservice@monster.de
https://www.monster.de
Monster.de is one of the best-known online career portals in Germany with a comprehensive range of services and information pertaining to jobs and career. For more than 25 years, Monster has been supporting job seekers worldwide in finding the right job and employers in finding the most talented people under the motto "Perfect Fit". Today, Monster offers comprehensive, high quality job search, career planning, recruiting and talent management solutions. Monster Worldwide Germany GmbH is part of the Randstad Group and has its headquarters in Eschborn.
Standnummer
K.15
Halle
Halle 4.1
---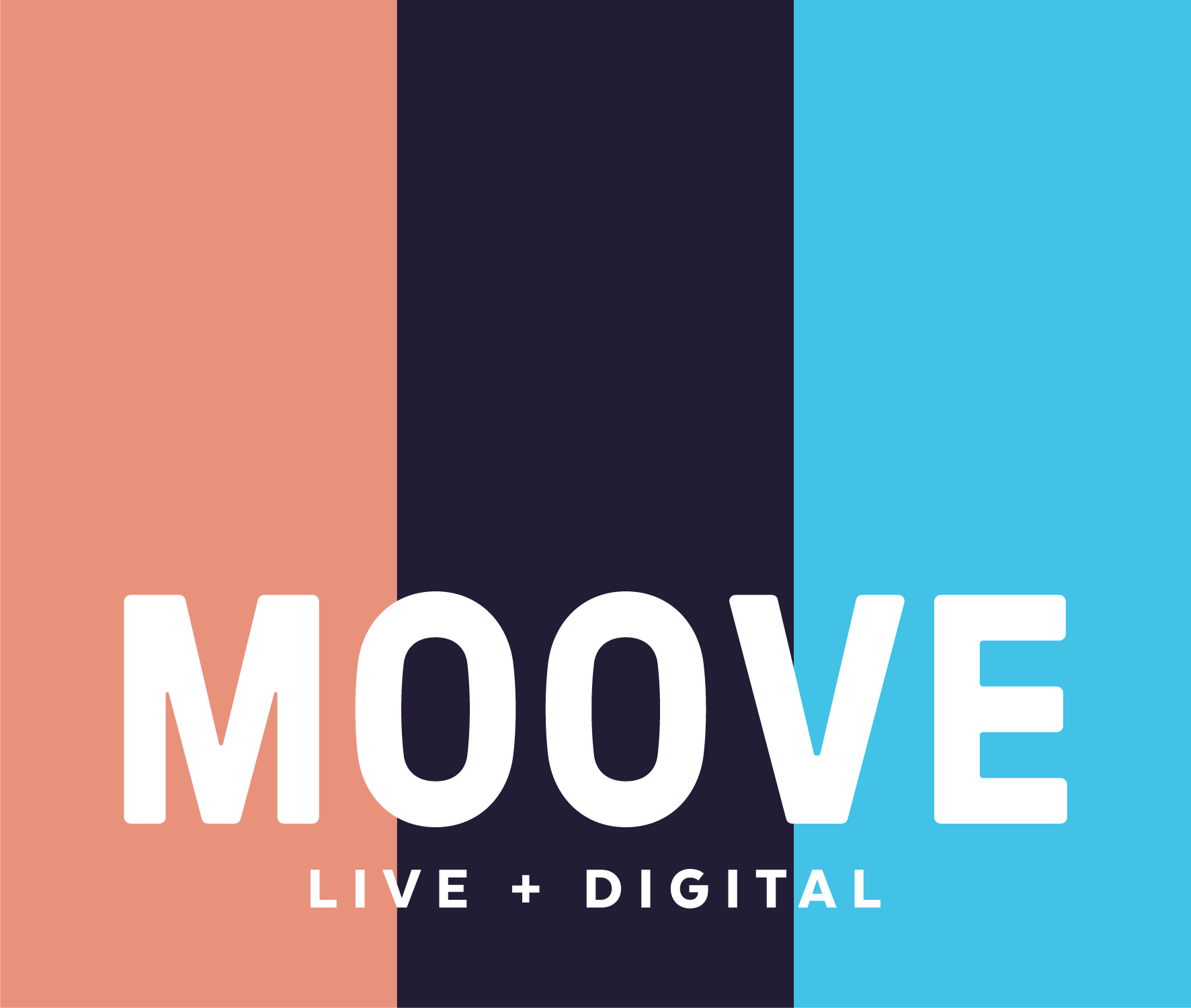 MOOVE GmbH
Industriestraße 161, 50999 Köln +49 221 42 34 73 49
marketing_pr@my-moove.de
https://www.my-moove.de/
HI, WE ARE MOOVE - a companion for successful health management. As the market leader in company health management, we set standards for healthy work. We see ourselves as companions for our customers and establish individual, sustainable health solutions that enable organizations and their employees to live and work healthily. We network tangible measures on site with digital tools and support companies with tailor-made concepts in achieving their strategic health goals.
Standnummer
E.57
Halle
Halle 4.2
---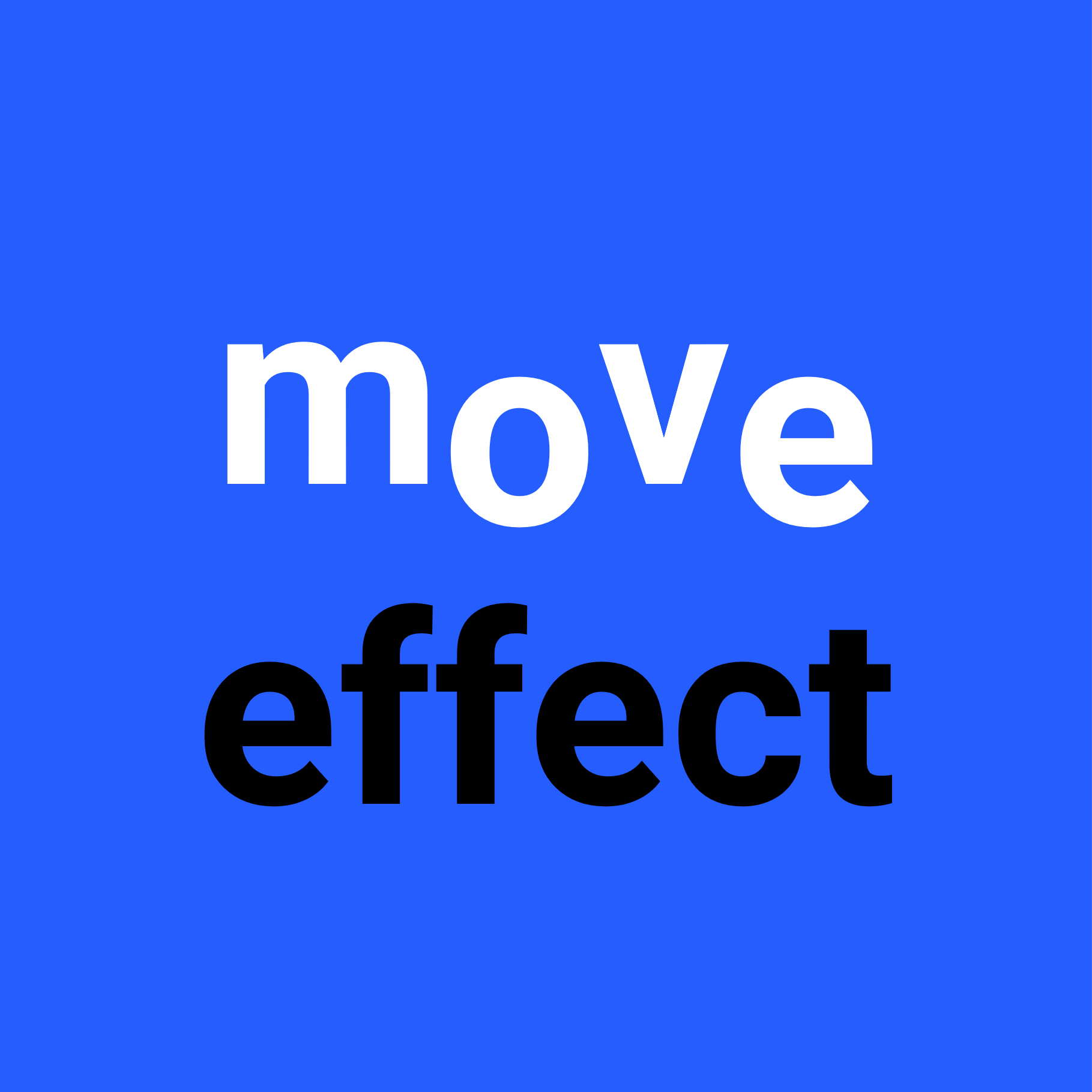 MOVEEFFECT GmbH
Neue Werft, Top 5.07 Industriezeile 35, 4020 Linz, Österreich +4369918106511
info@moveeffect.com
https://bgm.moveeffect.com/
moveeffect: digital corporate health all-in-one solution - managing employee health as a success factor effectively and easily. The moveeffect corporate health suite is based on two complementary product lines. 1) moveeffect Corporate Health Cock-Pit: control and planning dashboard for corporate health managers. 2) moveeffect Personal Health App: aimed at employees for motivation and health promotion.
Standnummer
B.58-1
Halle
Halle 4.2
---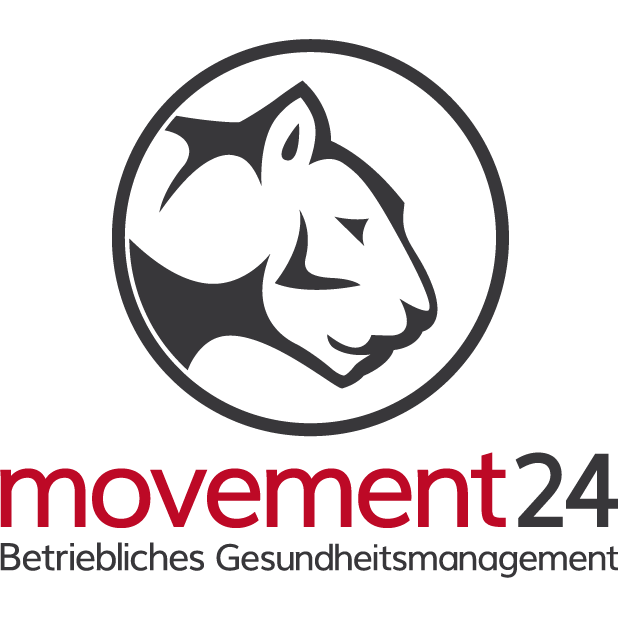 movement24 GmbH
Tannenstraße 37, 40476 Düsseldorf 089-92779929
info@movement24.de
https://movement24.de/
As a holistic WHM-consultant and WHP-specialist, we pick you up from where you are. With our affinity for linking consulting and implementation, we support you on the levels of employees, teams and organization. For almost 10 years we have been designing healthy working and living environments in which everyone can develop their full potential. Our services are eligible for funding and are constantly being further developed. We attach great importance to a scientifically based way of working and everyday, individual solutions – just according to our motto: Moving People from Knowing to Doing
Standnummer
D.45
Halle
Halle 4.2
---

MOVEVO Technologies GmbH
Werner Kofler Straße 14/8, A-9500 Villach +43 664 12 63 164
office@movevo.app
http://www.movevo.app
We are rethinking Corporate Health! MOVEVO is the employee app that brings exercise and health into the workplace in a playful way. We support employees on their way to a healthy lifestyle and companies in building an attractive employer brand. Movement connects - with common health goals and varied challenges, we strengthen team cohesion and thus also the bond to the company.
Standnummer
B.45
Halle
Halle 4.2
---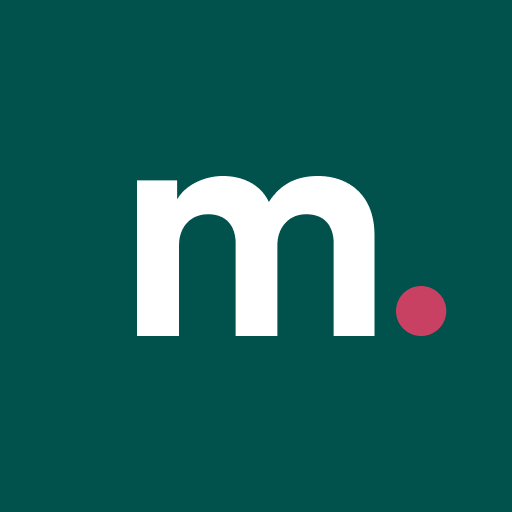 mula GmbH
Colditzstraße 34-36, 12099 Berlin +49 30 22 459 771
inbound@mula-berlin.de
mula-berlin.de
At mula, we specialize in creating high-quality customized merchandise and offer an unbeatable software and warehousing solution. We take care of the entire process: from the initial request to the design of your branded goods, to fulfilling your order and storing it in our warehouse or shipping it directly to its final destination. With our highly scalable and easy-to-integrate software solution, you can manage all of your merchandising activity in one place.
Standnummer
EBX - K.60-13
Halle
Halle 4.1
---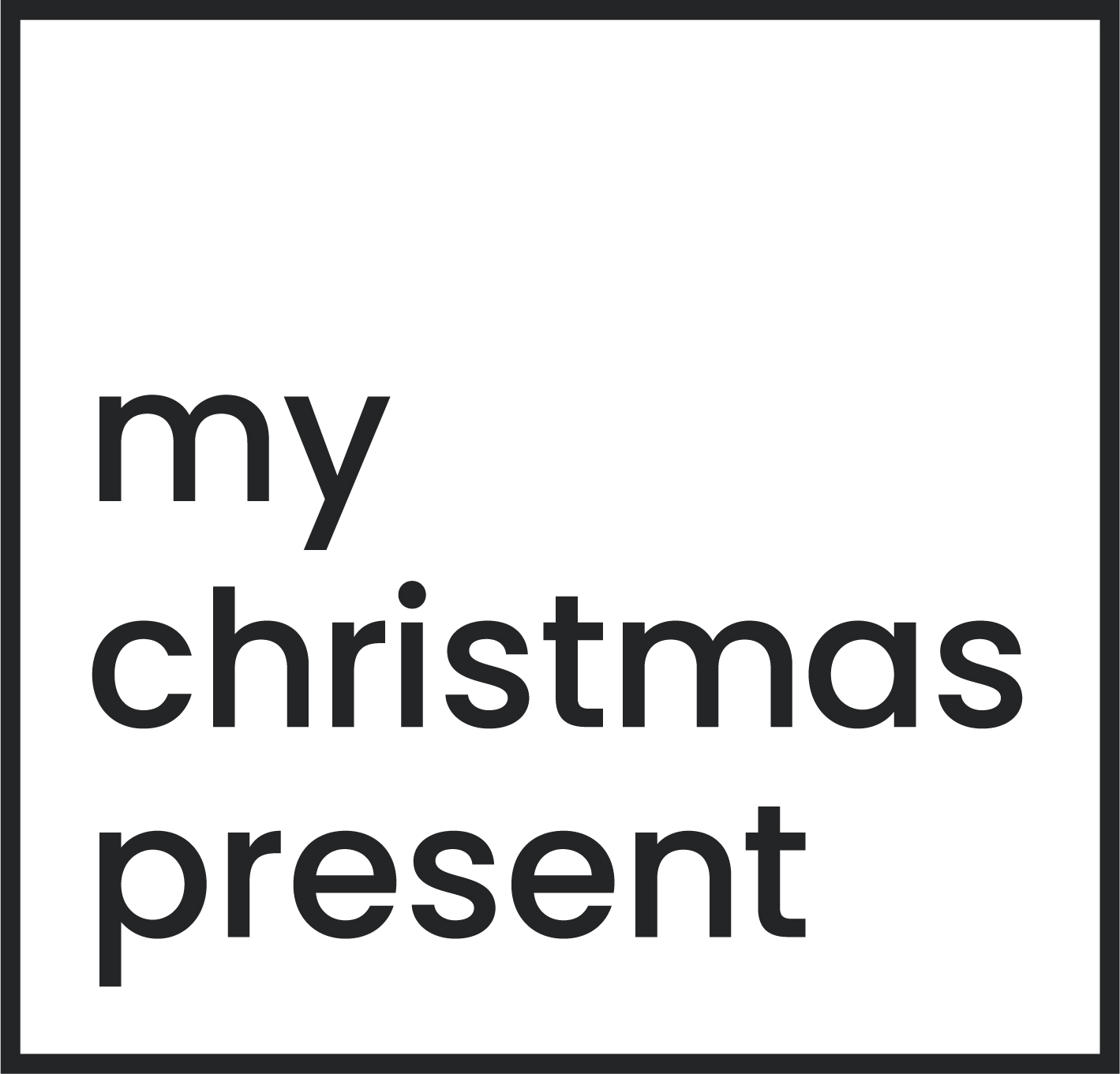 MyChristmasPresent
Holsteiner Chaussee 183a, D-22457 Hamburg +49 (0)40 / 55 620 34 - 0
hello@mychristmaspresent.de
https://www.mychristmaspresent.de
Do you know what gift your employees would be happy to receive for Christmas? Each and every one of them? If you can't answer this question, then get to know MyChristmasPresent, because MyChristmasPresent solves this problem! MyChristmasPresent is a gift code that your employees can redeem for high-quality branded articles. So everyone gets their own personal gift of choice. Delivered climate neutrally, of course. Individual Christmas card and adaptation of the redemption page to your corporate design? No problem.
Standnummer
J.04
Halle
Halle 4.1
---

Mysolution GmbH
Barckhausstraße 1, 60325 Frankfurt +49 69 80 88 48 92
info@mysolution.com
https://www.mysolution.com/de
Mysolution, founded in 2005, is the market leader in the Netherlands in the recruitment software industry and, , since the acquisition of OTYS and OnRecruit, employs over 200 people in the Netherlands, Belgium, the Czech Republic and Germany. Mysolution offers temp, staffing and recruiting agencies an innovative all-in-one solution for managing the entire business process based on the Salesforce platform: From the acquisition and support of clients and candidates, to successful placing and time tracking, to billing. In addition, our software is complemented with excellent support.
Standnummer
SUV - F.36-1
Halle
Halle 4.2
---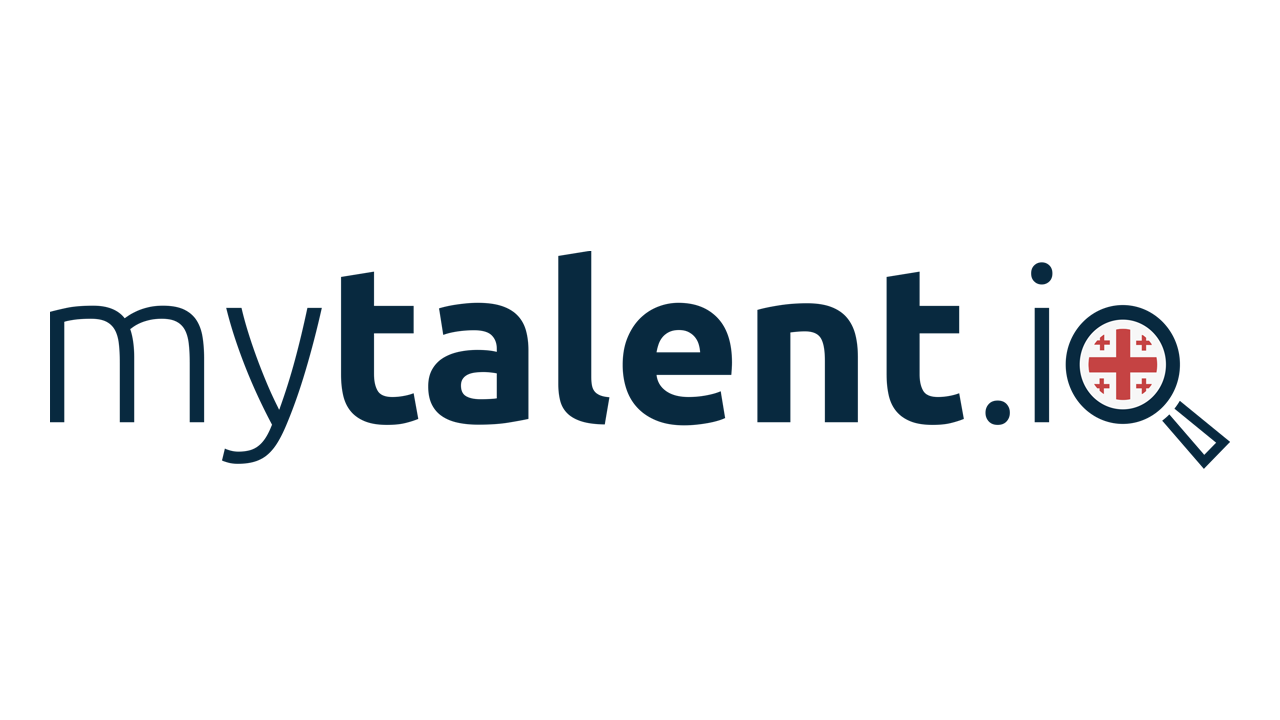 Mytalent GmbH - Virtuelle Assistenten ab 4,5 EUR/ Stunde
Knorrestr. 5, 20099 Hamburg 04022859351
hello@mytalent.io
http://www.mytalent.io
We exclusively recruit German-speaking virtual assistants for an hourly wage starting at 4.5 EUR. We recruit in countries with low cost of living. The employees are either emigrants from D/A/CH or they have studied or worked in D/A/CH and then returned home. We enjoy an excellent reputation in the local German-speaking community abroad. Through our strong employer brand, we attract the best local talent.
Standnummer
SUV - F.36-53
Halle
Halle 4.2
---

myVeeta
Kölblgasse 2, 1030 Wien, Österreich +43 1 23 14 691
office@myveeta.com
www.myVeeta.com
Talent Relationship Management can be easy Leading companies use myVeeta to easily stay in touch with their former interns, students, applicants and other talents. Build a long-term relationship with your talents, find them again at the right time and communicate with them in a simple, modern way using WhatsApp, SMS, Telegram or e-mail.
Standnummer
J.41
Halle
Halle 4.1
---
N
---

Namirial Deutschland GmbH
Kalkofenstrasse 51 07032 9590147
h.bejaoui@namirial.com
https://www.namirial.com
Namirial Germany supports numerous recruitment companies and HR departments in the implementation of digital processes. As a provider of qualified trust services according to EU Regulation 910/2014 eIDAS, Namirial also enables employment contracts to be signed with a qualified electronic signature. Find out at Zukunft Personal about the advantages and disadvantages of various identification procedures for providing certificates for the generation of signatures and about recently newly approved procedures for self-identification (self-ident).
Standnummer
E.03
Halle
Halle 4.2
---
NEOBRAIN
46 rue de douai, 75009 Paris, France +33763454332
contact@neobrain.io
https://en.neobrain.io/
Founded in 2018 by Paul Courtaud, Neobrain relies on artificial intelligence, and employee data to achieve one goal : allowing companies to anticipate change and facilitate strategic HR decision making. The startup responds to three key needs within organizations: employee engagement and retention; increasing internal mobility; alignment of employee skills with the company's strategy.
Standnummer
SUV - F.36-50
Halle
Halle 4.2
---

New Work SE
Am Strandkai 1 20457 Hamburg Deutschland +49 40 419 131 361
e-recruiting@xing.com
https://recruiting.xing.com
The world of work is evolving faster all the time and requires a new mindset when it comes to recruiting: New Work needs New Hiring – ranging from employer branding to finding talent through to candidate experience. XING E-Recruiting not only supports you with recruitment and placement, but also when it comes to building an appealing employer brand. Thanks to an extensive network coupled with intelligent and innovative solutions, XING E-Recruiting enables companies to find the talents that perfectly match their individual corporate culture and values. Visit https://recruiting.xing.com
Standnummer
G.02
Halle
Halle 4.1
---

nilo.health
Oranienstraße 6, D-10997 Berlin +49 176 41664678
support@nilohealth.com
www.nilohealth.com
With nilo.health we offer companies and their employees fast, uncomplicated access to mental health services. From 1-to-1 and group sessions with psychologists to self-guided trainings and tools for everyday life, as well as insights into your team's well-being - your team members will find the support they need in one single platform.
Standnummer
C.11
Halle
Halle 4.2
---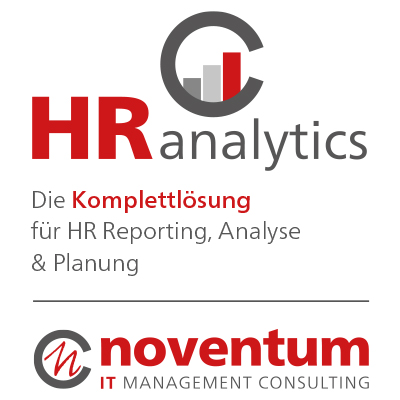 noventum consulting GmbH
Münsterstraße 111 48155 Münster +49 (0) 2506 93 02 0
info@noventum.de
www.noventum.de
noventum consulting supports its customers with their IT challenges - from the strategic analysis to the perfect technical implementation. Started more than 25 years ago, the company now has over 100 employees in Münster, Düsseldorf and Luxembourg. The consulting offer focusses on supporting the HR department of our customers: We consult in the area of change management and corporate culture development, implement the digitization of operational HR processes and offer our own software solutions in the area of HR controlling.
Standnummer
A.21
Halle
Halle 4.2
---
nushu GmbH
No description available
---

Nuvato GmbH
Adolph-Kolping-Str. 1, 67258 Hessheim 06233 7377753
info@nuva.to
www.nuvato.eu
NUVATO - the unique software solution for engineering personnel service providers - Recruitment - Create and manage candidate profiles - Create and manage offers - Customer Relations - Employee and freelancer management - Project management - Invoicing - Integrated workflow management - Online access for employees and freelancers for time tracking / project tracking - Document management system
Standnummer
C.32
Halle
Halle 4.2
---
O
---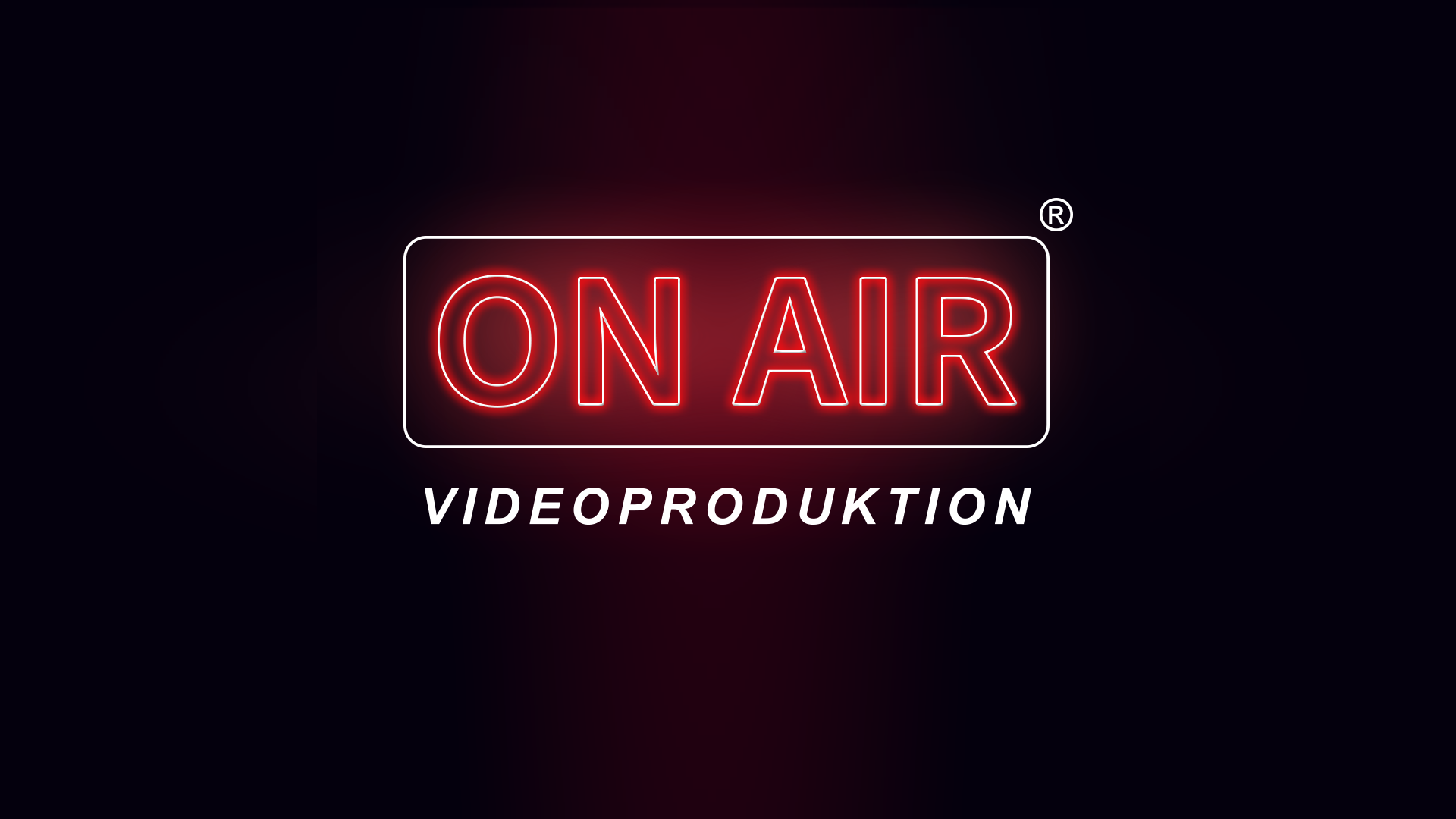 ON AIR Videoproduktion GmbH
Franzstr. 97, 46395 Bocholt 02871 - 23 95 500
info@on-air-video.tv
https://www.on-air-video.tv
#willstdumitmirdrehen Seit mehr als 15 Jahren erstellen wir professionelle Videos für Unternehmen. Mit unserem Service verhelfen wir unseren Kunden zu mehr Sichtbarkeit. Wir helfen, Mitarbeiter zu rekrutieren, Umsätze zu steigern, Reklamationen zu reduzieren und Arbeitszeiten effektiver zu gestalten. Recruiting Videos Mit emotionalen Bildern, zusammengeschnitten zu einem kurzweiligen Video, präsentieren wir Sie als attraktiven Arbeitgeber. Nutzen Sie die vielen Möglichkeiten. #wirhabendendrehraus Neugierig? Dann besuchen Sie uns einfach an unserem Stand.
Standnummer
E.02
Halle
Halle 4.2
---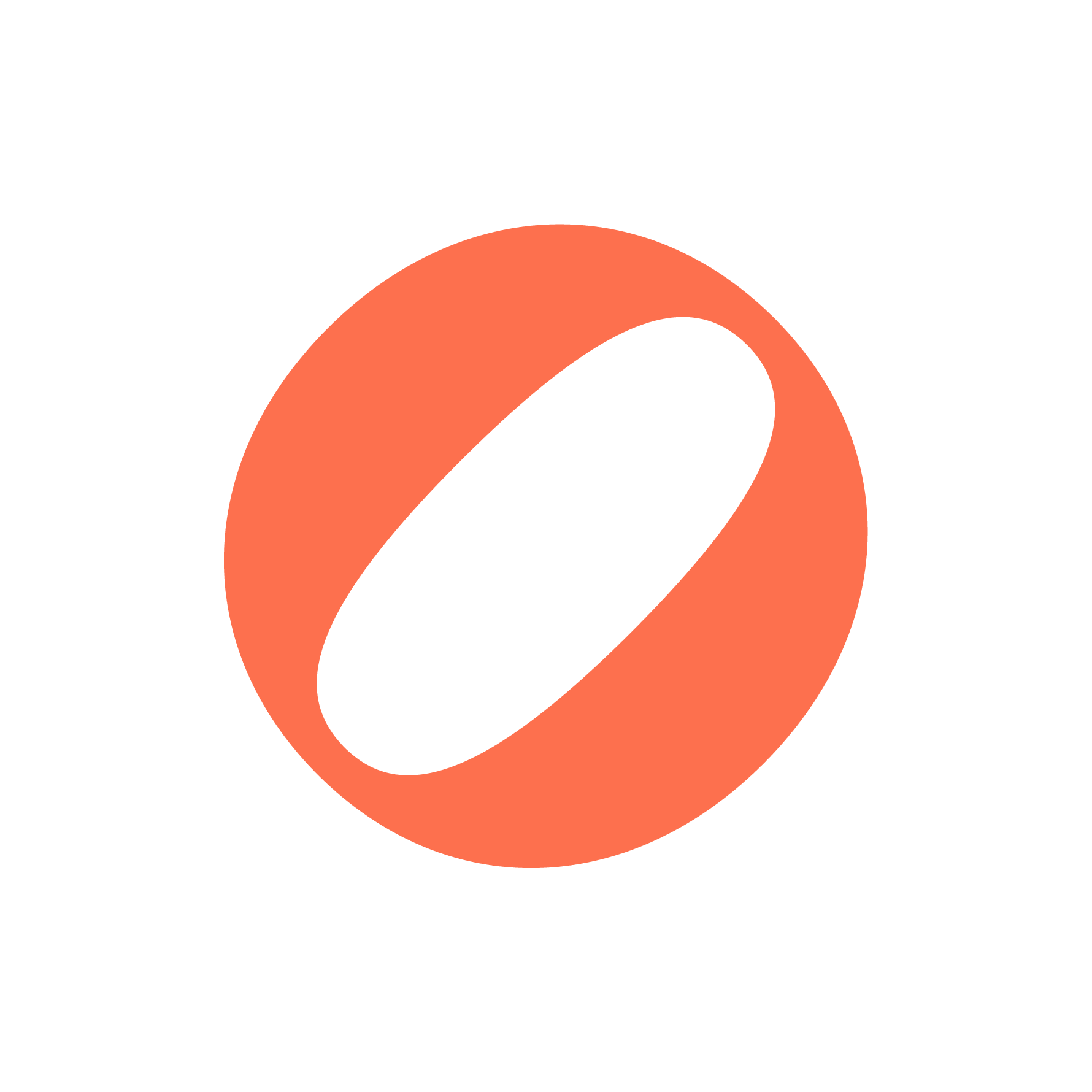 onesome
Maximilianstraße 43, 80538 München +49 (0) 89 357 689 40
kontakt@onesome.de
https://onesome.de
onesome is an app that makes coaching and personal development 100% digital, without a human being. This makes high-quality coaching accessible to more employees in companies. Targeted personal development sustainably strengthens the resilience, ability to change and communication skills of employees.
Standnummer
SUV - F.36-9
Halle
Halle 4.2
---

OpenUp
Oranienburger Straße 23, 10178 Berlin +49 30 30808172
team@openup.com
www.openup.com
OpenUp is an innovative platform with a focus on mental health. Our goal is to make mental health care accessible to anyone. We are motivating people to implement positive behavioural changes in their daily lives. Just like you are eating, drinking and sleeping every day it is as important to take care of your mental health - not only when life challenges us but also before, in a preventative manner. We are already working with 350+ companies to contribute to the mental wellbeing of their employees. Let's OpenUp!
Standnummer
E.46
Halle
Halle 4.2
---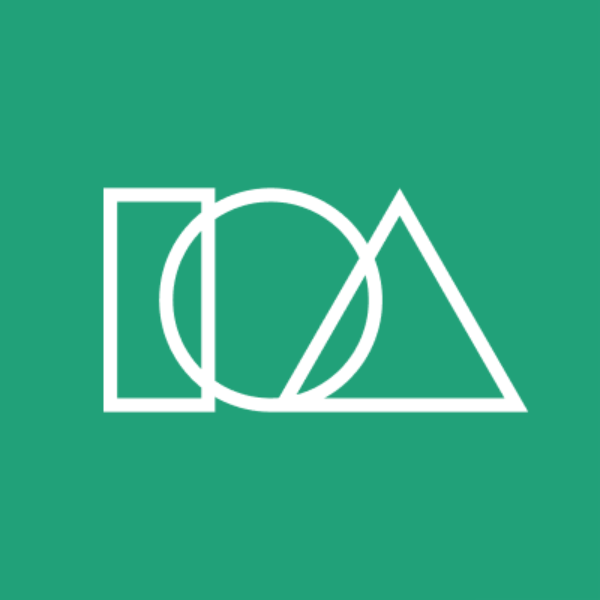 Opushero
Rothenbaumchaussee 107, 20148 Hamburg +49 40 5379853 80
hello@opushero.com
www.opushero.com
opushero - the #1 B2B recruiting platform Start optimizing your hiring processes today and attract top talent for your business. Place your vacancies on opushero in only a few clicks and send it so our partners. Benefit of a network of more than 500 recruiters and agencies that find the perfect talent to join your company. It is fast and transparent. We connect vacancies, recruiters and talent.
Standnummer
SUV - F.36-33
Halle
Halle 4.2
---

Orthomed Vertriebs GmbH & Co.KG
Herzogstraße 30, 40764 Langenfeld 02173-9064-0
info@orthomed-gmbh.de
www.orthomed-gmbh.de
Orthomolecular nutritional medicine for the worker The Orthomed Vertriebs GmbH & Co.KG is a subsidiary of Orthomol GmbH. The company develops and sells needs-based dosed micronutrient combinations. As part of the company health management, Orthomed offers interested parties, companies and employees a wide range of products. In addition individual, company-specific solutions and various options are possible and compatible. You can find much more information about Orthomed at: www.orthomed-gmbh.de
Standnummer
D.55
Halle
Halle 4.2
---
P
---
Pandocs - Enjoy the Game of Life
No description available
Standnummer
I.07
Halle
Halle 4.1
---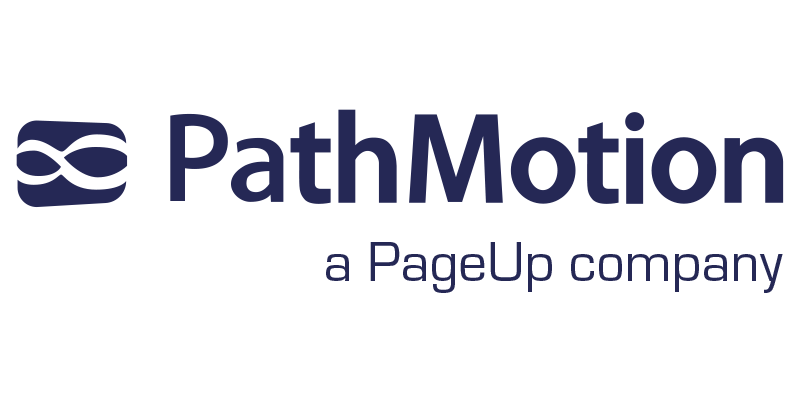 PathMotion
75 rue d'Amsterdam, 75008 Paris, France +33 1 43 15 00 36
sales@pathmotion.com
https://www.pathmotion.com
Attract new talents by bringing your employees' stories to life. PathMotion is an AI powered discussion platform connecting candidates to real employees, as well as providing you with the tools to create and share on-brand, authentic recruitment marketing content with a single click. Differentiate your employer brand with valuable, responsive content.
Standnummer
J.61
Halle
Halle 4.1
---

PensionCapital
Schüsselkorb 26/27, 28195 Bremen, Deutschland 0421 / 69 60 62 – 0
info@pensioncapital.de
www.pensioncapital.de
-
Standnummer
K.66
Halle
Halle 4.1
---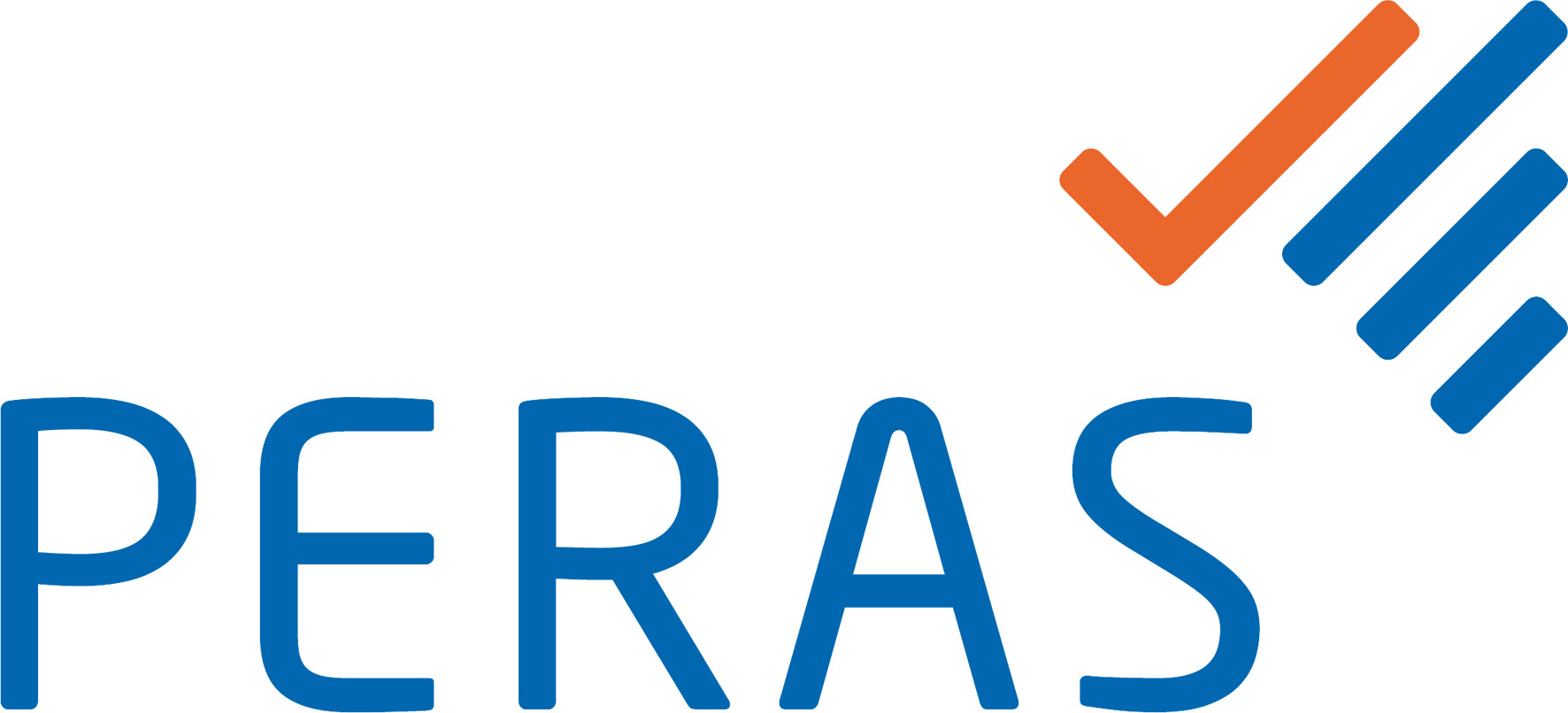 Peras GmbH
Dieselstraße 5, 76227 Karlsruhe +49 721 627378-700
vertrieb@peras.de
https://peras.de/
Eine bessere Arbeitswelt, in der Mitarbeitende reibungslos arbeiten können – das ist das, was uns antreibt. Peras ist spezialisiert auf HR-IT-Systeme, wie SAP HCM, SuccessFactors und PAISY sowie umfassende HR-Services, die eine moderne Personalarbeit auf allen Ebenen ermöglichen. Vom HR-Consulting über die Entgeltabrechnung und das Personalmanagement bis hin zu Themen wie Zusammenarbeit und New Work bieten wir ein breites Leistungsspektrum für die individuellen Anforderungen unserer Kunden. Als operativer Outsourcing-Partner übernehmen wir bei Bedarf auch das komplette HR-Management.
Standnummer
B.14
Halle
Halle 4.2
---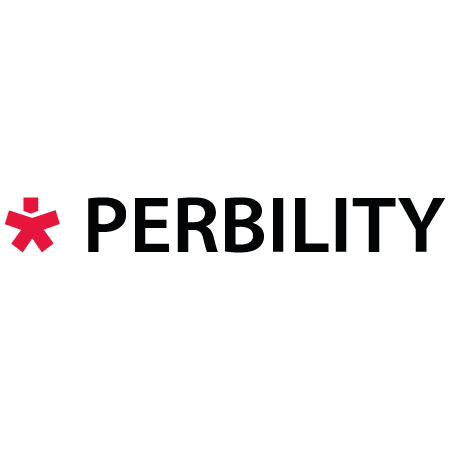 PERBILITY GmbH
Starkenfeldstraße 21, D-96050 Bamberg +49 951 408331-00
kontakt@perbility.de
https://www.perbility.de/
With HELIX, PERBILITY presents how networked HR work works: Consistently web-based, with lean processes and the right amount of advice - flexible with maximum clarity. From personnel reporting to digital learning, from event to trainee management, we build your solution according to your needs. With additional modules, we offer answers to the topics of e-recruiting and applicant management. We support you with employee surveys, management feedback and interface measurements and provide you with integrated solutions for all HR processes.
Standnummer
A.26
Halle
Halle 4.2
---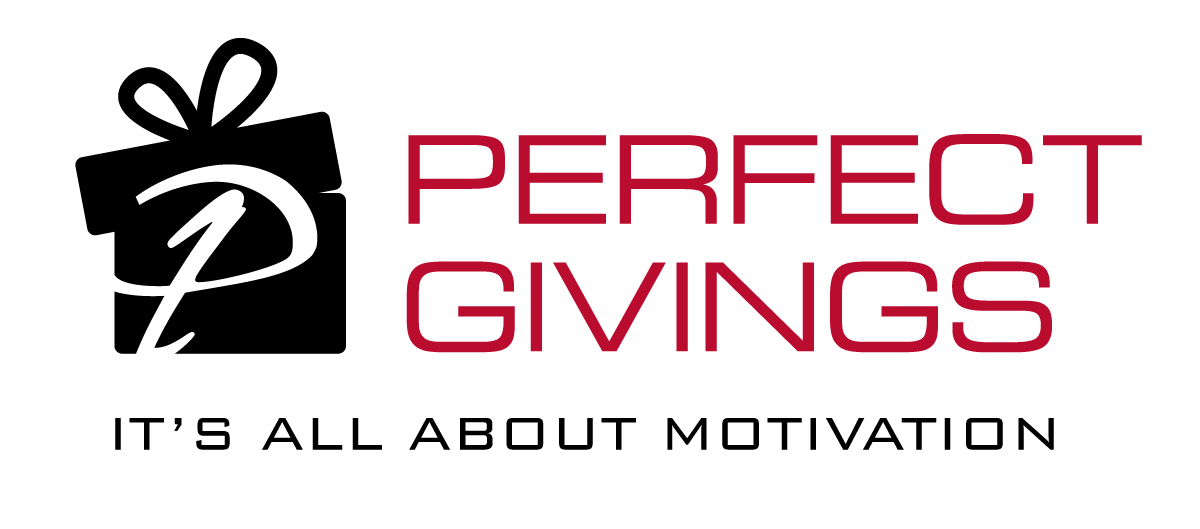 PERFECT GIVINGS GmbH
Katharinenstraße 11, 20457 Hamburg +49 (0) 40 2383074 51
kontakt@perfect-givings.de
https://perfect-givings.de/de/
We create a reward store for you - on request as a white-label variant in your design. With a bonus store from PERFECT GIVINGS, you can reward your employees, motivate them and bind them to your company in the long term. By the way, you can save taxes and social security contributions with our non-cash benefits. Our reward programs are suitable for companies of any size: We will find the right solution - no matter whether you want to use the store permanently or for one-off occasions.
Standnummer
SUV - F.36-31
Halle
Halle 4.2
---

permendo GmbH
Elisabeth-Selbert-Straße 5a, 40764 Langenfeld 02173 2651804
golnik@permendo.com
https://permendo.com/
At Permendo, we are active in workplace health management and help companies across Germany from a wide range of industries to give the best to their employees every day. As a young company, it is important to us to make the world of work healthier and thus change the work industry in a sustainable way. Our mission is to bring people one step closer to their personal health every day and to develop corporate culture into health culture.
Standnummer
E.50
Halle
Halle 4.2
---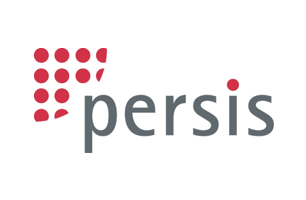 Persis GmbH
Theodor-Heuss-Straße 5, 89518 Heidenheim +49 7321 9884-0
info@persis.de
https://www.persis.de/
Strategisch ausgerichtete effiziente Strukturen im Personalwesen und damit eine Konzentration aufs Wesentliche. Darin sehen wir unsere Aufgabe seit Gründung des Unternehmens 1987. Und genau dafür steht Persis, die High-Level Human Resource Software. Unsere modularen Produkte: -Bewerbermanagement -Personalmanager -Digitale Personalakte -HR Reporting -Personalentwicklung -Weiterbildung -Ausbildungsmanager
Standnummer
A.01
Halle
Halle 4.2
---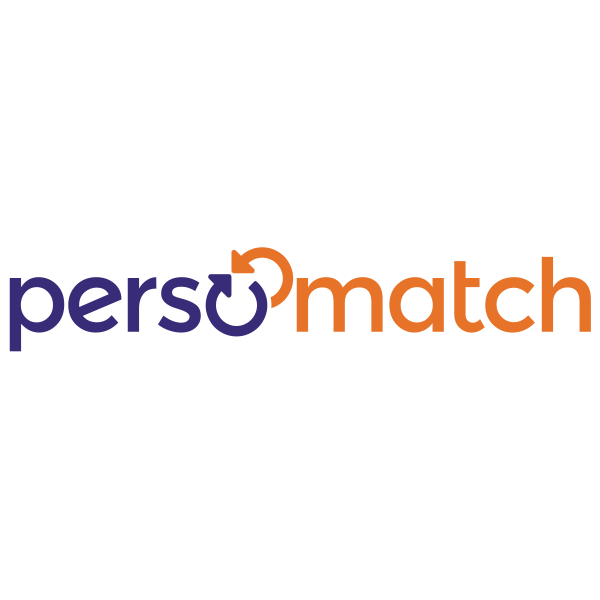 persomatch GmbH
Am Lenkwerk 9, 33609 Bielefeld +49 521 448 1399-0
info@persomatch.de
https://persomatch.de/
persomatch bietet aktuell den weltweit ersten und einzigen Customer Self Service, um Stellenanzeigen direkt bei Google zu schalten! Schritt für Schritt führt Sie unser Assistent durch den Buchungsprozess und sorgt dafür, dass das Stellenangebot innerhalb nur weniger Minuten direkt bei Google zu finden ist. Im Hintergrund agiert ein intelligenter und selbstlernender Algorithmus in Kombination mit dediziertem Targeting, um genau die Kandidaten anzusprechen, die auch für Ihr Stellenangebot relevant sind.
Standnummer
SUV - F.36-23
Halle
Halle 4.2
---

Personalwirtschaft
Frankenallee 71-81, 60327 Frankfurt +4975913239
verlag@faz-bm.de
www.personalwirtschaft.de
Zeitgemäß, nah am Markt, orientiert am Tagesgeschäft Die Personalwirtschaft unterstützt seit über 45 Jahren Personalabteilungen in ihrem täglichen Doing – gedruckt als Fachzeitschrift genauso wie mit mehreren Online-Portalen, Newslettern, Studien, Veranstaltungen und Podcasts.
Standnummer
K.23
Halle
Halle 4.1
---

Personio GmbH
Rundfunkplatz 4, Personio GmbH 08912501004
info@personio.de
www.personio.de
Unsere Mission bei Personio? HR Teams Zeit für das wirklich Wichtige zu verschaffen: die Mitarbeiter:innen. Wir automatisieren Personalprozesse und ermöglichen es HR so, sich auf strategische Aufgaben zu konzentrieren und über die reinen Personaltätigkeiten hinauszuwachsen. Seit Beginn unserer Reise haben wir 6.000 HR Teams in Europa dabei unterstützt, ihren Fokus neu zu setzen – weg von Verwaltung und hin zu den Mitarbeitenden. Wir würden uns freuen, auch deinem Team dabei zu helfen.
Standnummer
A.12
Halle
Halle 4.2
---

perview systems gmbh
Lademannbogen 124, D-22339 Hamburg +49 (0)40 41303060
sales@perview.de
https://perview.de
perview systems is your specialized partner for talent and HR performance management in medium-sized and large companies. perview, our own modular and fully customizable talent management suite, offers modules of recruiting, development and administration: HR Core System - job management - job plan - applicant management - onboarding - digital personnel file - document templates - HR workflows - competence and skill management - seminar management - e-learning - knowledge test - target agreements - appraisal interviews - 360° feedback and more.
Standnummer
D.10
Halle
Halle 4.2
---

PINKTUM
Rüdesheimer Straße 7 +49 89 5 47 27 84 10
kontakt@pinktum.com
https://www.pinktum.com/
PINKTUM is one of the leading providers of e-learning and web-based training for effective and sustainable employee development in companies. Our high-quality digital learning experiences have been inspiring employees for over ten years. The e-learnings promote intercultural and barrier-free employee development. The international award-winning PINKTUM e-library includes over 300 video-based, interactive and multilingual e-learnings. PINKTUM also develops and offers modular learning paths for competence development, also known as blended learning.
Standnummer
H.49
Halle
Halle 4.1
---

PitchYou - Recruiting per WhatsApp
Campusallee 9, D-51379 Leverkusen +49 2171 7914599 – 10
info@pitchyou.de
https://www.pitchyou.de
With PitchYou, you open WhatsApp as the easiest application channel and fill vacancies quickly with automated interviews. As WhatsApp is the most used messenger service, users already know the application and using the channel is easy and fast. Candidates jump to the WhatsApp application via a link in the job advertisement or by scanning a QR code. There they intuitively go through the automated screening interview. 87% of all applicants finish a PitchYou application they have started.
Standnummer
I.28
Halle
Halle 4.1
---

Planerio GmbH
Gewürzmühlstr. 11, D-80538 München +49 89 693 199 890
vertrieb@planerio.de
www.planerio.de
Solving complex staff planning efficiently: Planerio is the perfect solution for all industries with demanding shift planning requirements. Initially developed for complex tasks in the healthcare sector, Planerio today is successfully implemented in more than 1.000 sites. Combining automatic shift planning, time scheduling, absence management, and intelligent interfaces to personal and wage systems increases timesaving up to 90 %. Plus, higher employee satisfaction through transparency and participation in shift planning.
Standnummer
B.01
Halle
Halle 4.2
---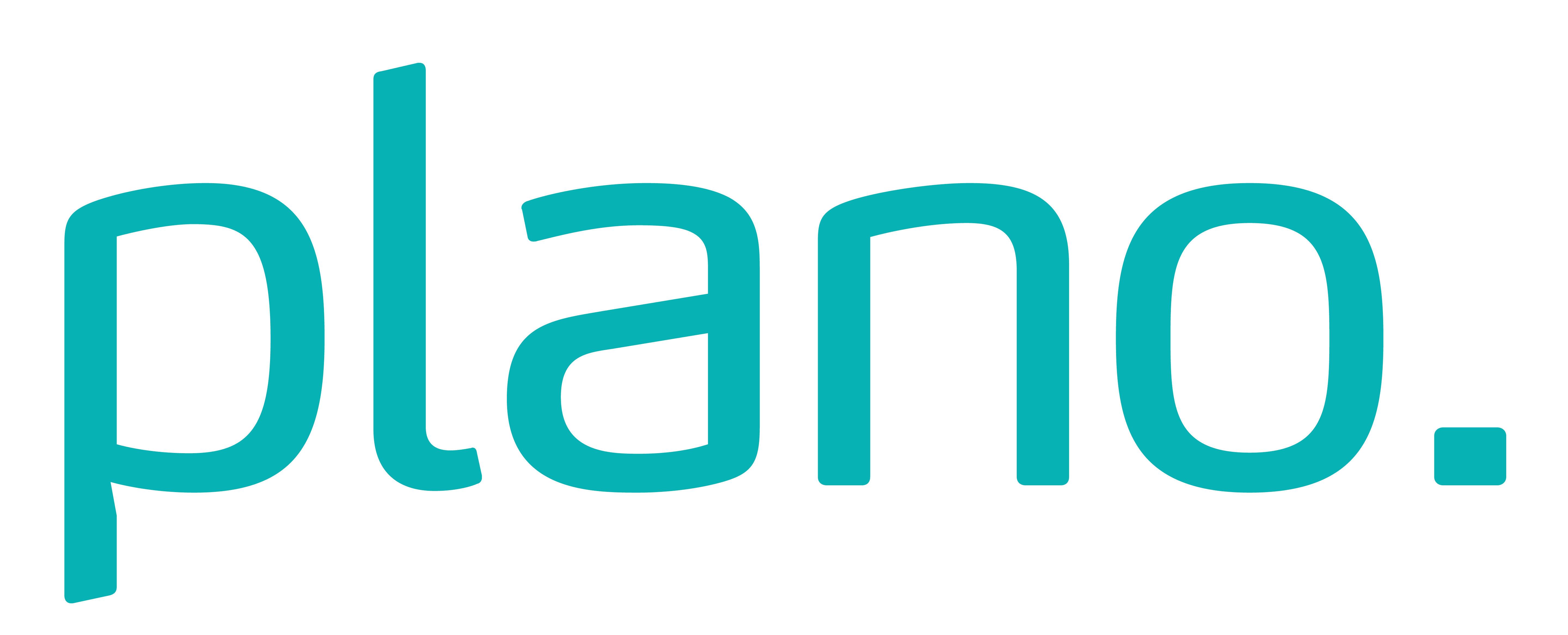 plano. Vertrieb GmbH
An der Schloßmauer 2c, D-98693 Ilmenau +49 3677 689787501
info@planopunkt.de
https://www.planopunkt.de
For more than 16 years, plano. workforce management software has been supporting companies of all sizes and in all sectors in improving their HR-related processes. At the same time, our self-services offer optimal opportunities to involve employees in personnel scheduling. In addition to precise personnel requirements planning, the multilingual workforce management solution also includes reliable time management, digital time recording (also mobile), automated personnel scheduling and the management of training courses and qualifications.
Standnummer
C.10
Halle
Halle 4.2
---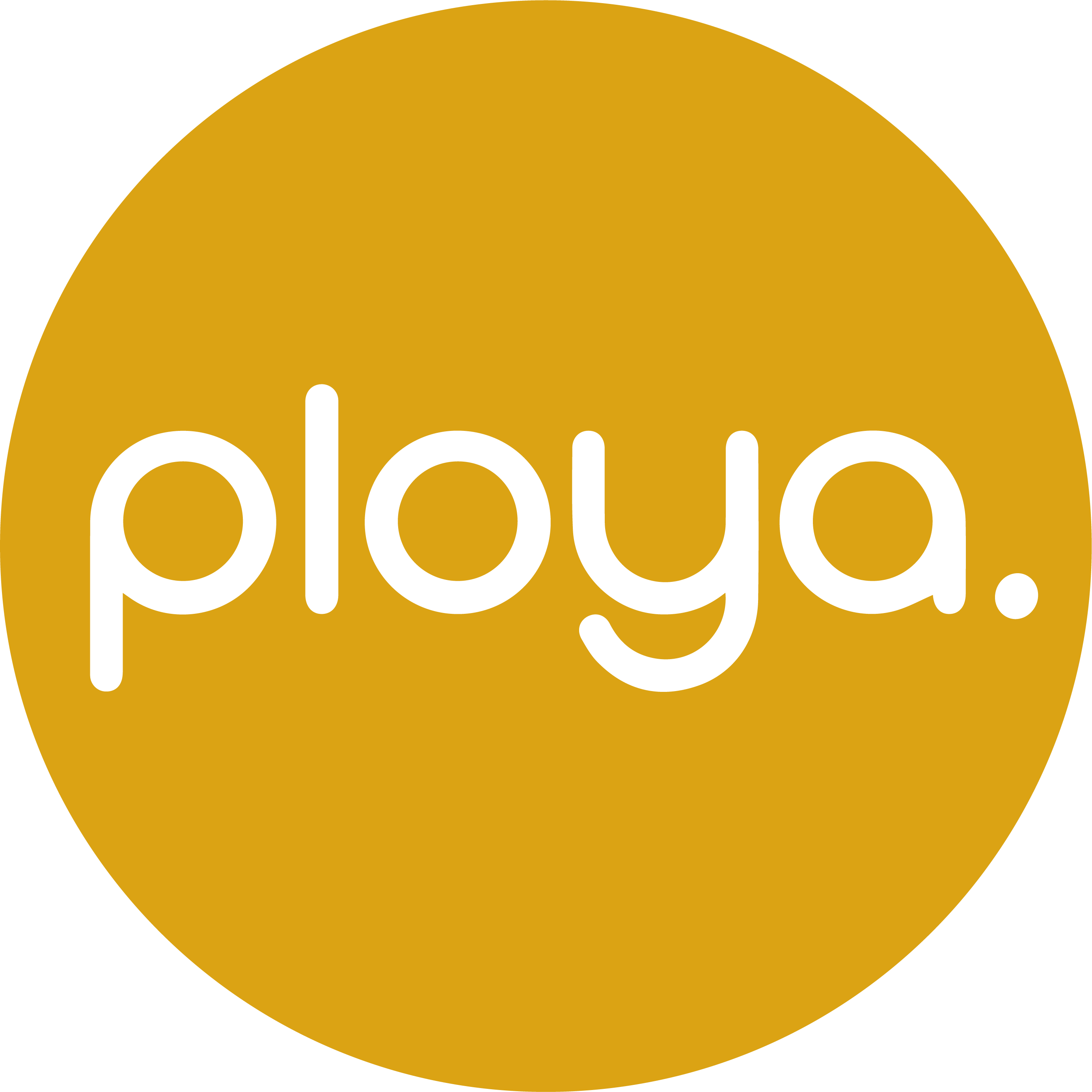 ploya GmbH
Duisburger Straße 375, 46049 Oberhausen 0208 98979268
hello@ploya.de
https://ploya.de
Wir verbinden 15 Jahre Recruiting-Expertise mit den neusten Trends aus Personalmarketing, Employer Branding und Personalberatung in unserer ploya-Kampagne. Die ploya-Kampagne ist ein allumfassendes Recruiting-Instrument, das wir individuell auf jedes Unternehmen abstimmen. Sie umfasst das Erreichen aller potenziellen Bewerber, individuelle Karrierewebsites, eine optimale Candidate Experience, die Vorauswahl der Bewerber und Beratung durch unsere Experten. Preislich liegt unsere Kampagne auf einem Niveau mit Stellenanzeigen auf den großen Portalen – sie ist aber um ein Vielfaches effektiver.
Standnummer
SUV - F.36-37
Halle
Halle 4.2
---

PREDICTA|ME GmbH
Am Hahnenbusch 14b, D-55268 Nieder-Olm +49 (0) 6136 - 79 888 35
info@predictame.com
https://www.predictame.de/
PREDICTA|ME visualizes & solves your everyday challenges in your company. Based on gamification we measure your "organizational pulse". Objective results include team skills and possible development traits which will boost your executional power. The workforce-leadership interaction will immediately be elevated. By redefining your recruiting we bring new talents while simultaneously the correlation of leadership skills, employee behavior & performance becomes visible & manageable. Become acquainted with new dimensions - become acquainted with PREDICTA|ME and benefit from real time tips.
Standnummer
G.19
Halle
Halle 4.1
---
Prescreen GmbH
Schottenring 2-6 A - 1010 Wien Österreich +43 1 393 00 30-0
office@prescreen.io
https://prescreen.io/de/
About Prescreen - part of NEW WORK SE Extensive expertise in recruiting paired with state-of-the-art technology – that's Prescreen, the applicant tracking system for your New Hiring. With Prescreen you receive more qualified applications, convince with a positive candidate experience and gain time for the really important tasks in recruiting. Take your applicant tracking to the next level and win over those candidates who best fit your culture. Visit https://prescreen.io/en/ for further information
Standnummer
G.02
Halle
Halle 4.1
---

Proctorio GmbH
Bahnhofstraße 18, D-85774 Unterföhring +49 (0) 89 2000 09762
info@proctorio.de
http://www.proctorio.de/
Proctorio is a browser extension for learning management systems that enables fully-automated, remote online exam proctoring. Proctorio is easy to use, objective, scalable and cost-effective. Proctorio's GDPR-compliant solution offers extensive, customizable proctoring options to preserve the integrity of online assessments. Options include settings for ID-verification, video, audio or screen recording, as well as lock-down options.
Standnummer
I.37
Halle
Halle 4.1
---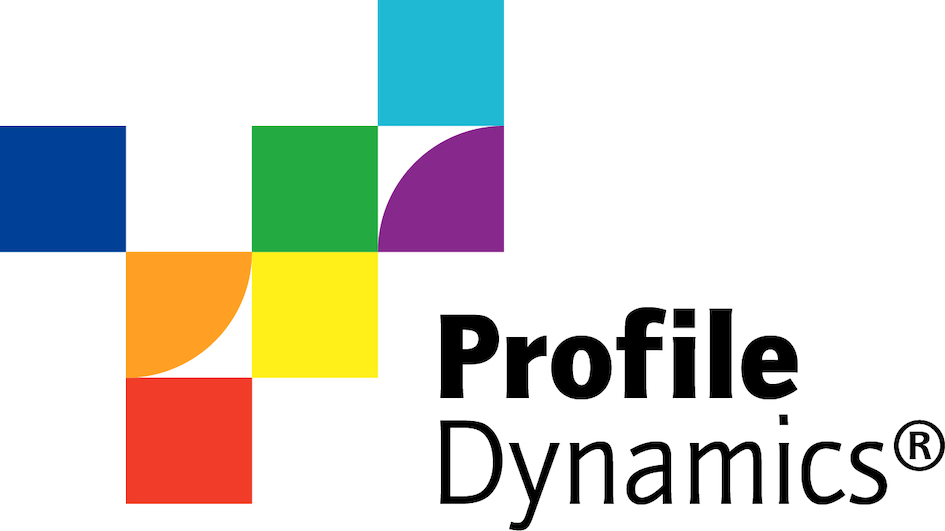 Profile Dynamics Deutschland GmbH
Sankt-Ursula-Weg 1, 21335 Lüneburg +49 1714504425
buero@profiledynamics.de
https://www.profiledynamics.com
Change requires an understanding of the relationship between people and work The world is changing at a rapid pace and that requires organizations and their staff to be adaptable. How do we keep our organizations decisive and flexible? And how do we keep our people sharp, up to date, and involved? The Profile Dynamics approach: Gives you insight into people's personal driving factors. Demonstrates how these driving factors intertwine in teams and organizations. Gives you the tools you need to improve the performance of people, teams, and the organization.
Standnummer
H.52
Halle
Halle 4.1
---

proFIT GmbH
Freiheitstr. 11, D-40699 Erkrath +49211929688514
kmetsch@profit-gutschein.de
https://www.profit-gutschein.de/
With the proFIT health voucher, companies can promote the health of their employees tax-free and without great expense. Via the online portal with intelligent search, 3,000 attractive health providers with more than 7,000 offers are available to them nationwide. Booking and payment is uncomplicated with the digital voucher, which is recognised as a means of payment. By including current topics such as CO2 reduction through healthy, ecological nutrition, proFIT achieves a high level of acceptance among the workforce and successfully combines health and environmental promotion.
Standnummer
F.56-9
Halle
Halle 4.2
---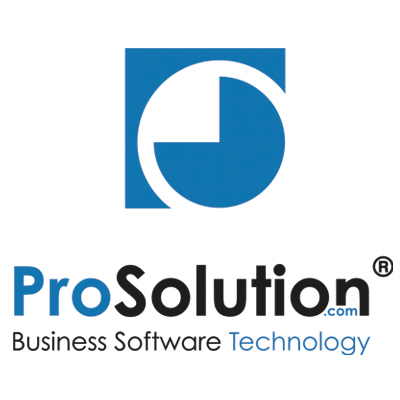 ProSolution GmbH
Lütticher Straße 132, D-40547 Düsseldorf +4921192418012
office@prosolution.com
www.prosolution.com
ProSolution is a leading solution provider in the field of personnel service providers. Our ERP software (web & app) shines through its intuitive usability combined with the latest technology. With WorkExpert, we offer you an innovative complete solution that covers all necessary task areas. From applicant management, the audit-proof archiving solution to time recording, the processes are digitalized throughout. Our Software as a Service (SaaS) presents itself cost- and user-friendly. Contact us. You will have a good time with us.
Standnummer
I.27
Halle
Halle 4.1
---
Q
---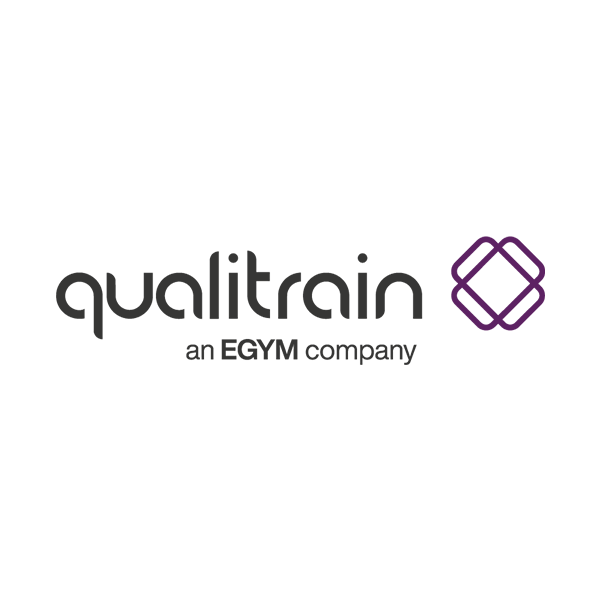 qualitrain GmbH
Einsteinstraße 172, 82677 München 0899213105333
info@qualitrain.net
https://qualitrain.net/
The qualitrain corporate fitness network offers companies and their employees access to over +6,000 high-quality sports and fitness facilities throughout Germany with just one membership. In addition to premium fitness studios, these include swimming and leisure pools, yoga studios, and climbing and bouldering gyms. In addition, members are offered a digital sports portfolio of over 1,000 online courses, live classes, and guided meditations.
Standnummer
C.42
Halle
Halle 4.2
---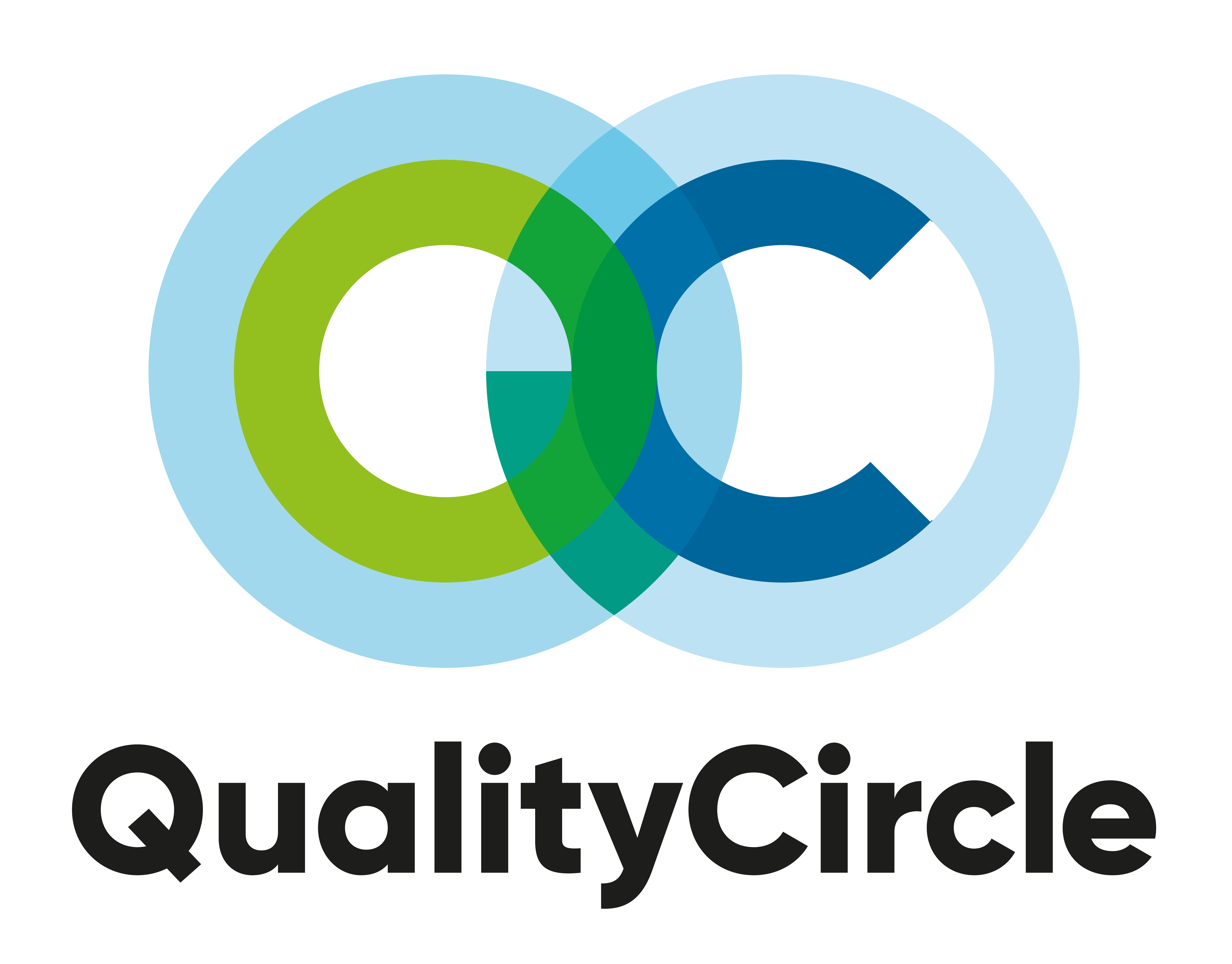 QualityCircle
Hagenbucher Mühle 1 +49 7162 1452930
info@quality-circle.com
https://www.quality-circle.com/de/
QualityCircle supports effective planning, administration and coordination of qualified and well-trained employees: which qualifications and skills are available, which are missing or may need to be refreshed. Employees can use an app to actively access personal qualification data to determine the current status of planned training measures, enrol in further training opportunities and express wishes for skill development. QualityCircle offers comprehensive functions for professionally creating, managing and implementing training and education programs.
Standnummer
SUV - F.36-15
Halle
Halle 4.2
---
Querstarter GmbH
Römerschanze 5, 86666 Burgheim 0170 / 8788738
info@querstarter.de
https://www.querstarter.de
Bietet Ihr Unternehmen Einstiegsmöglichkeiten für Quereinsteigerinnen und Quereinsteiger? Dann lohnt sich Ihr Besuch an unserem Messestand sicher! Querstarter.de ist die erste Plattform, die sich ausschließlich auf die Gewinnung dieser hoch interessanten Zielgruppe fokussiert. Hierfür gehen wir neue Wege und verbinden modernes Performance Recruiting mit regionalen Recruiting-Events. Ganz nach unserem Motto: Einfach. Effektiv. Online.
Standnummer
SUV - F.36-28
Halle
Halle 4.2
---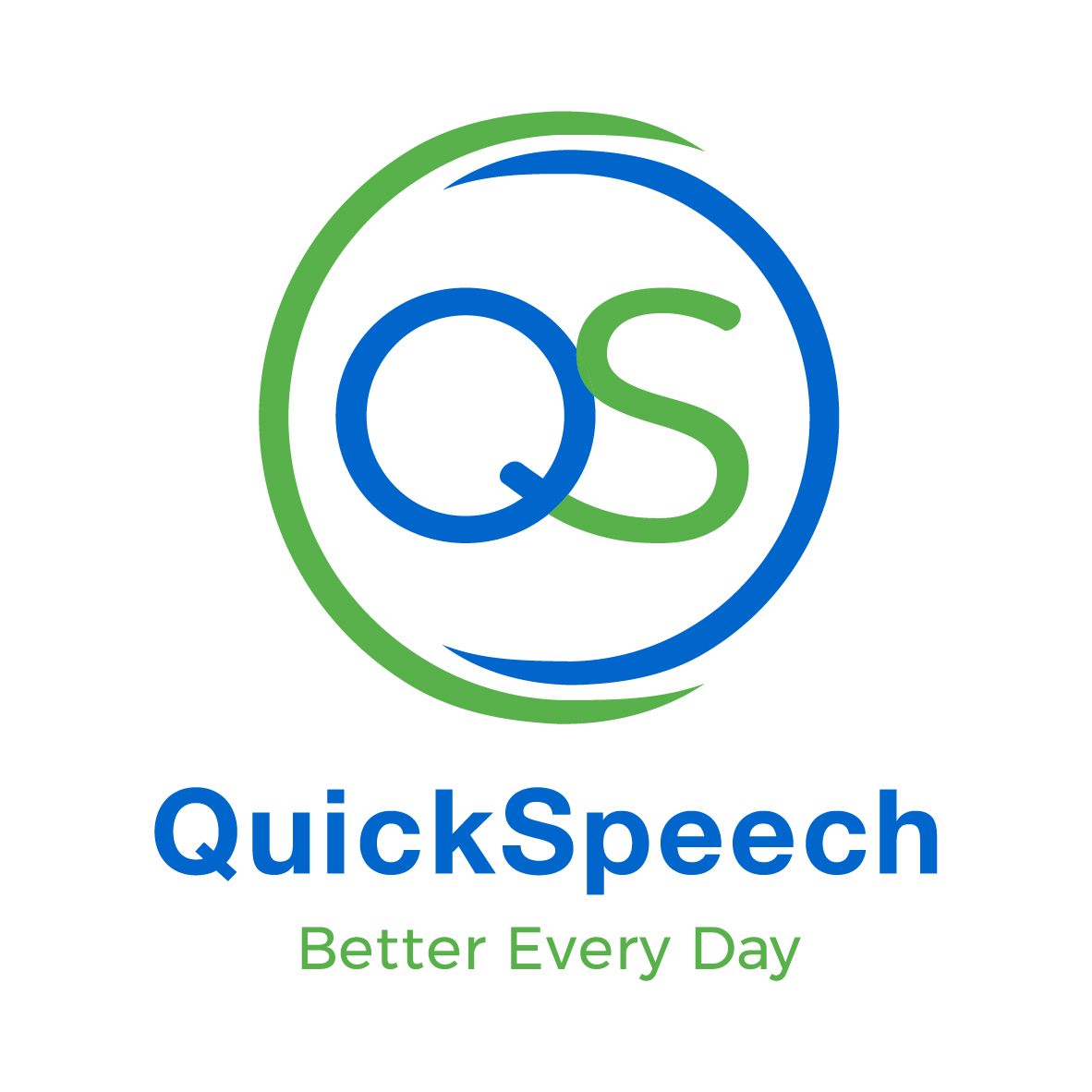 QuickSpeech GmbH
Linzer Straße 1, Stiege 3B, 3003 Gablitz, Österreich 00436602778410
lukas.snizek@quickspeech.net
https://quickspeech.net
QuickSpeech is the smart Microlearning-Platform that makes training a daily habit. QuickSpeech trains via app/desktop in short, daily and fun training-portions. Employees and sales partners achieve through their daily learning-interactions points and earn rewards. The international award-winning platform creates your daily training connection to your users' attention through its gamified approach and automatically creates learning content through our intelligent algorithm. The result: industry-leading training engagement (98% usage rate per month) and productivity increases (10% more revenue.
Standnummer
G.57
Halle
Halle 4.1
---

Quinyx Germany GmbH
Axel-Springer-Platz 3 +49 40 22 85 92 21
sales.de@quinyx.com
https://www.quinyx.com/de/
Quinyx is one of the market leaders in cloud-based and AI-powered workforce management. The web-based solution helps companies with scheduling and time and attendance, communication with employees, as well as task management, payroll and forecasting. The use of algorithms saves a lot of planning time when creating schedules. What drives Quinyx is its mission to improve the working lives of millions of people. Already about 1000 companies worldwide trust in Quinyx Workforce Management.
Standnummer
D.39
Halle
Halle 4.2
---
R
---

Radancy
Große Bleichen 34, 20354 Hamburg, Deutschland + 49-40-3 48 09 100
connect@radancy.com
www.radancy.com
We're the global talent technology leader intelligently solving the most critical challenges for employers and delivering results that strengthen their organizations. Our unified platform, augmented by rich data and deep industry expertise, is revolutionizing how employers attract and hire the talent they need – through connected intelligence. Around 900 experts work in 18 locations in nine countries around the world and serve over 1,000 global clients.
Standnummer
J.37
Halle
Halle 4.1
---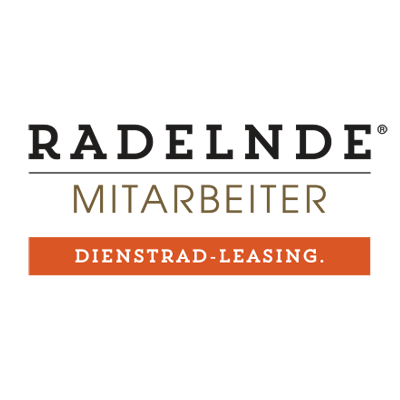 Radelnde Mitarbeiter
Krögerweg 33, D-48155 Münster 0251 270 4278
info@radelnde-mitarbeiter.de
https://www.radelnde-mitarbeiter.de/
Valuing existing members of staff, retaining employees and attracting new expertise has never been easier. A Jobbike makes it possible! In addition, a company bike leasing optimizes ancillary wage costs, promotes health, and creates a sustainable mobility concept - simple with insignificant effort. Our understanding of simple is: one concept with one coverage and one optional maintenance package as well as one individual contact person, regardless of the size of the company. Consequently, our trained service team is always personally available for you, so why not give it a try?
Standnummer
A.48
Halle
Halle 4.2
---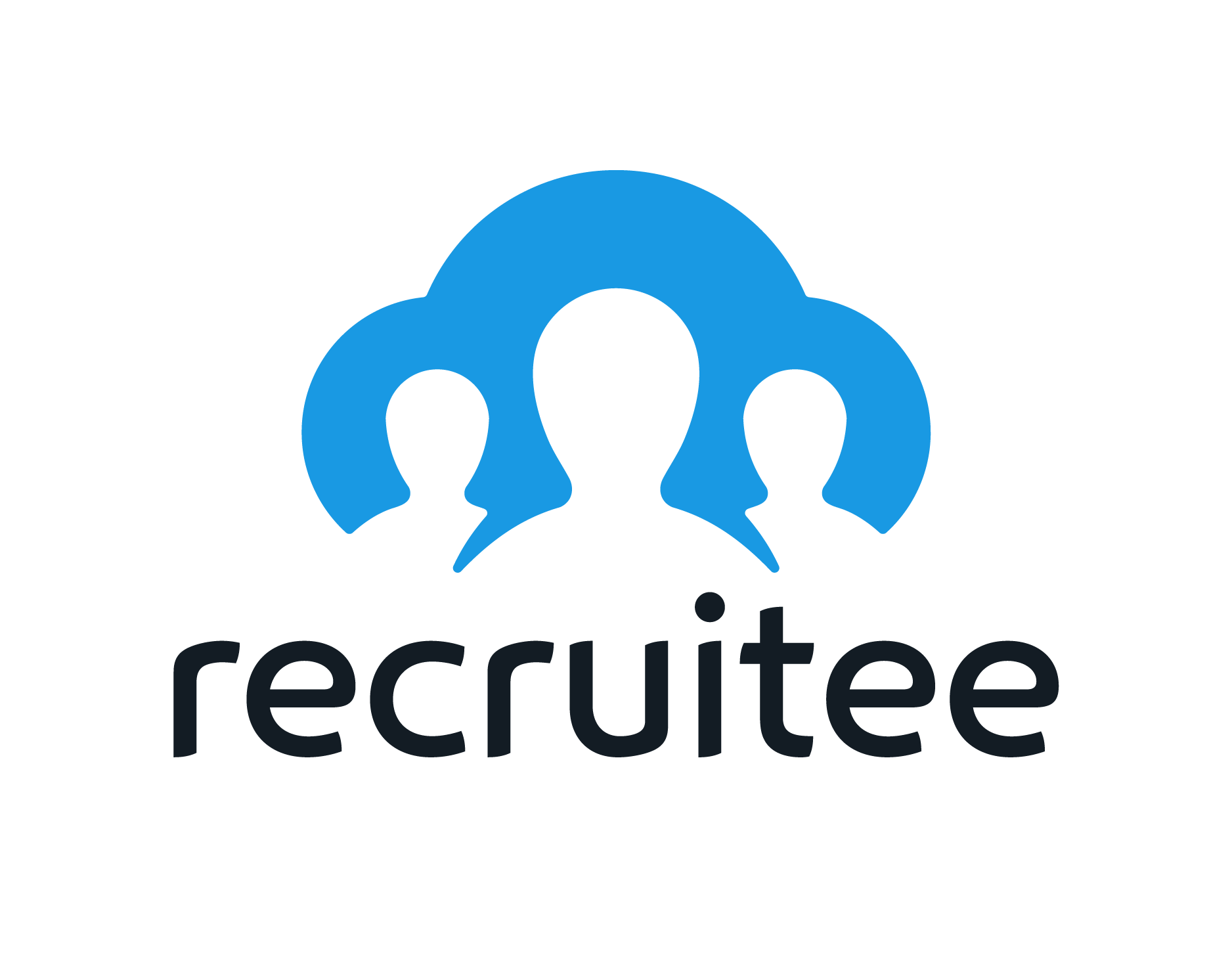 Recruitee
Keizersgracht 313, 1016 EE, Amsterdam, Niederlande +31 85 888 0226
hello@recruitee.com
recruitee.com
Recruitee is designed to bring teams together. That's why we develop tools that help you structure recruiting as a collaborative process. From job pipelines that can be structured through automated actions and templates, to multiposting, recommendations, and an advanced candidate search channel page, to interview scheduling and execution tools, and finally individual reports and dashboards to measure your recruiting activities, Recruitee lets you manage your recruiting process in one centralized place.
Standnummer
H.22
Halle
Halle 4.1
---
Relaxaholic - Die zentrale Anlaufstelle für mentale Gesundheit am digitalen Arbeitsplatz.
Alter Schlachthof 7a, 76131 Karlsruhe 0721 17468103
kontakt@relaxaholic.de
https://relaxaholic.de/
Relaxaholic is the central contact point for more self-care and mental health at work. Our holistic concept with modular components starts from destigmatisation of the tabooed topic "mental stress at work" up to mental health consulting. • Relaxaholic boxes (offline) • Webinar & offline courses • Digital health platform • One-on-one health coaching We create anonymous digital spaces where your employees speak open about their needs. We abstract these hidden treasures for you. Theses data support your target-oriented HR and organisation development.
Standnummer
D.58-2
Halle
Halle 4.2
---

relokate HR GmbH
Brunnenstraße 27, 10119 Berlin 0176 87937336
hello@relokatehr.com
https://relokatehr.com/
relokate makes hiring for international team members effortless. We combine experts in VISA & residence permit procedures with an HR software, which enables HR / People departments to have a detailed overview of the relocation process of their employees and track all details of their relocation journey.
Standnummer
I.05
Halle
Halle 4.1
---

Remote Technology
- -
growth@remote.com
https://www.remote.com
Talent is everywhere — opportunity is not. Remote closes the gap by enabling employers to hire anyone from anywhere, providing access to opportunity so people everywhere can build better lives. Remote helps companies become global powerhouses by expanding their access to talent beyond their borders. Thousands of businesses rely on Remote's modern platform and legal, financial, and cultural expertise to onboard, pay, and manage employees and contractors in 150+ countries. Remote was founded in 2019 by Job van der Voort and Marcelo Lebre.
Standnummer
E.37
Halle
Halle 4.2
---
repecon – Partner der individuell geführten Tagungshotellerie
Sedanstraße 23, D-97082 Würzburg 0931-4607860
info@repecon.de
https://www.repecon.de/
"TOP 250 Germany" ist Deutschlands größter Verbund individuell geführter Tagungshotels. Jährlich werden die Mitgliedshäuser der auf 250 Plätze begrenzten Kooperation der besten Tagungshotels in Deutschland von Experten bestimmt und beschrieben. Das Projekt "Besondere Tagungs- und Eventlocations" präsentiert ergänzend dazu geprüfte Veranstaltungsorte. Unter dem Label "Exzellente Lernorte" vereinen sich die kreativsten Tagungshäuser Deutschlands mit dem Ziel, Innovationen voranzutreiben und ein sich stets an den neuesten Erkenntnissen der Weiterbildung orientierendes Lernumfeld zu schaffen.
Standnummer
G.59
Halle
Halle 4.1
---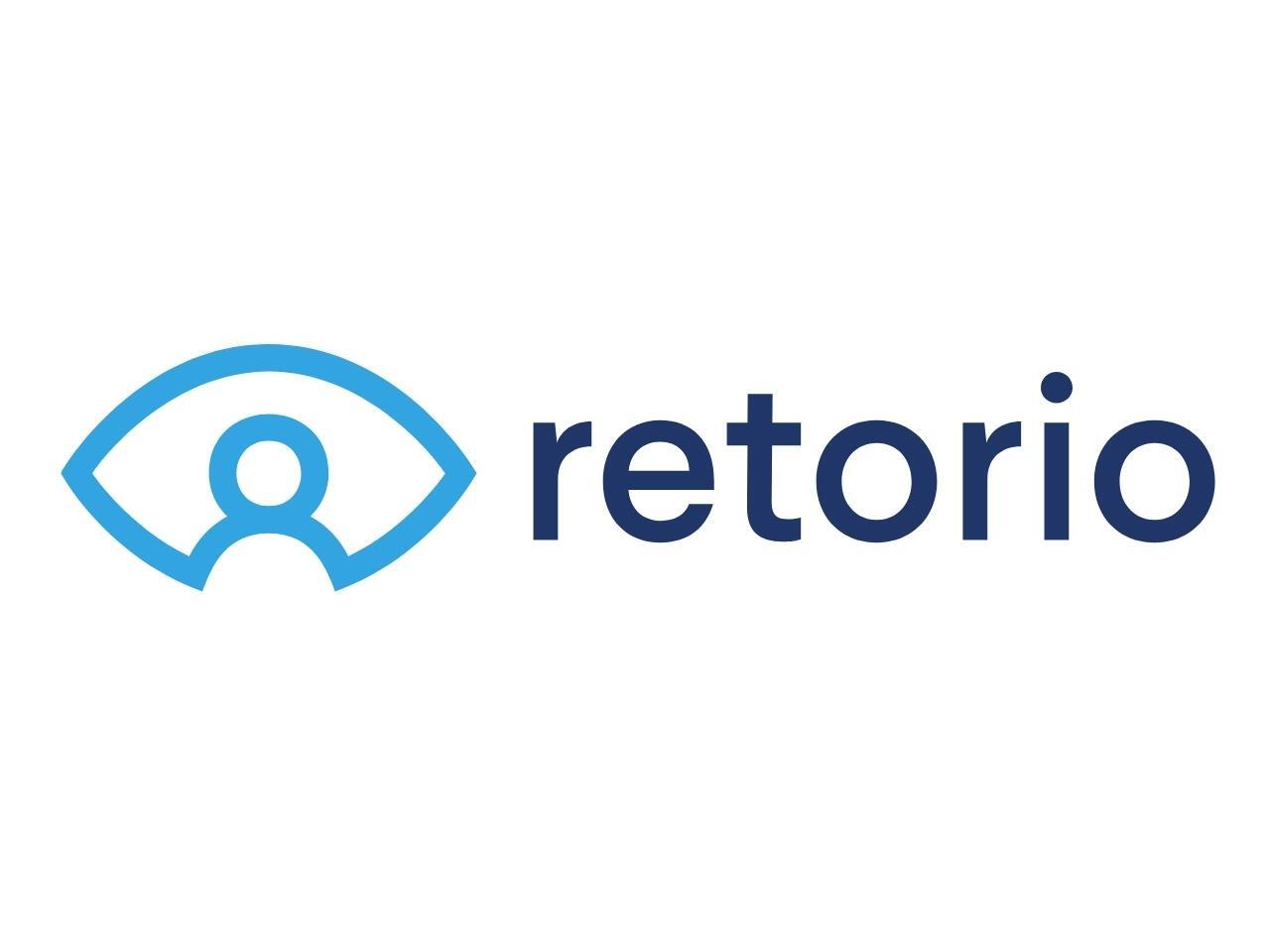 Retorio GmbH
Landwehrstraße 63, 80336 München +49 176 80763785
contact@retorio.com
https://www.retorio.com/de/
Retorio's behavioral intelligence platform takes talent management to the next level with video-AI that reveals personality. Founded in 2018 at the TU Munich, Retorio combines artificial intelligence and machine learning with scientific findings from psychology and organizational research. Retorio offers deep insights into personality, job and culture fit. With the help of a groundbreaking AI that has been refined through millions of observations, Retorio empowers organizations to spot success patterns within their teams, hire matching talents and develop them into top-performers.
Standnummer
J.49
Halle
Halle 4.1
---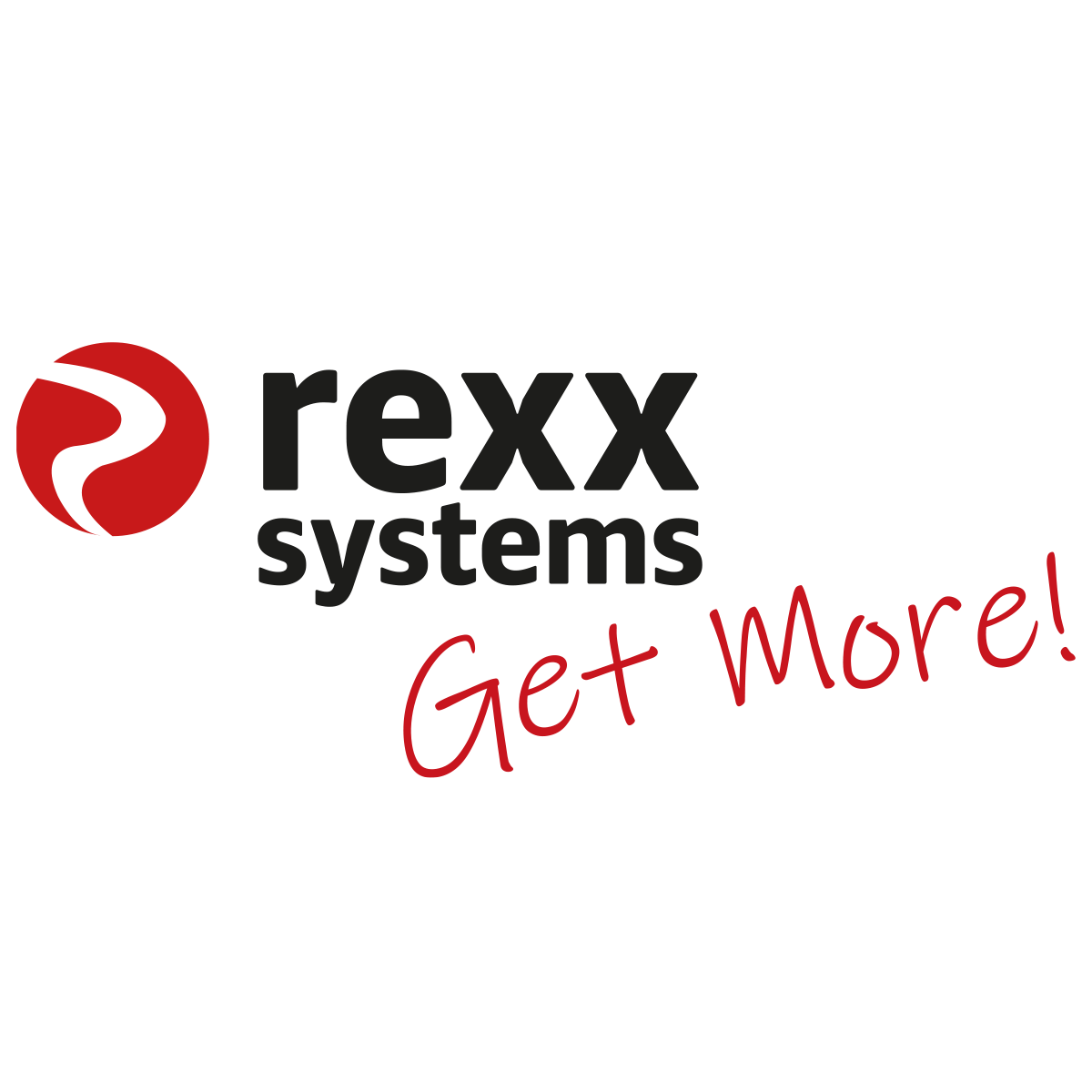 rexx systems GmbH
Süderstraße 75-79, D-20097 Hamburg 040/890080-350
info@rexx-systems.com
https://www.rexx-systems.com
rexx systems stands for user-friendly, highly scalable software for customers of any size and in any sector. It is used in more than 20 countries and in all common languages. The software solutions in the areas of applicant management, talent management and human resources impress with their outstanding increase in efficiency and reliable technology. With its workflows and networking, the rexx Suite ensures optimal support and cooperation between the HR department, managers and employees – whether they carry out regular activities or support complex and individual processes.
Standnummer
C.02
Halle
Halle 4.2
---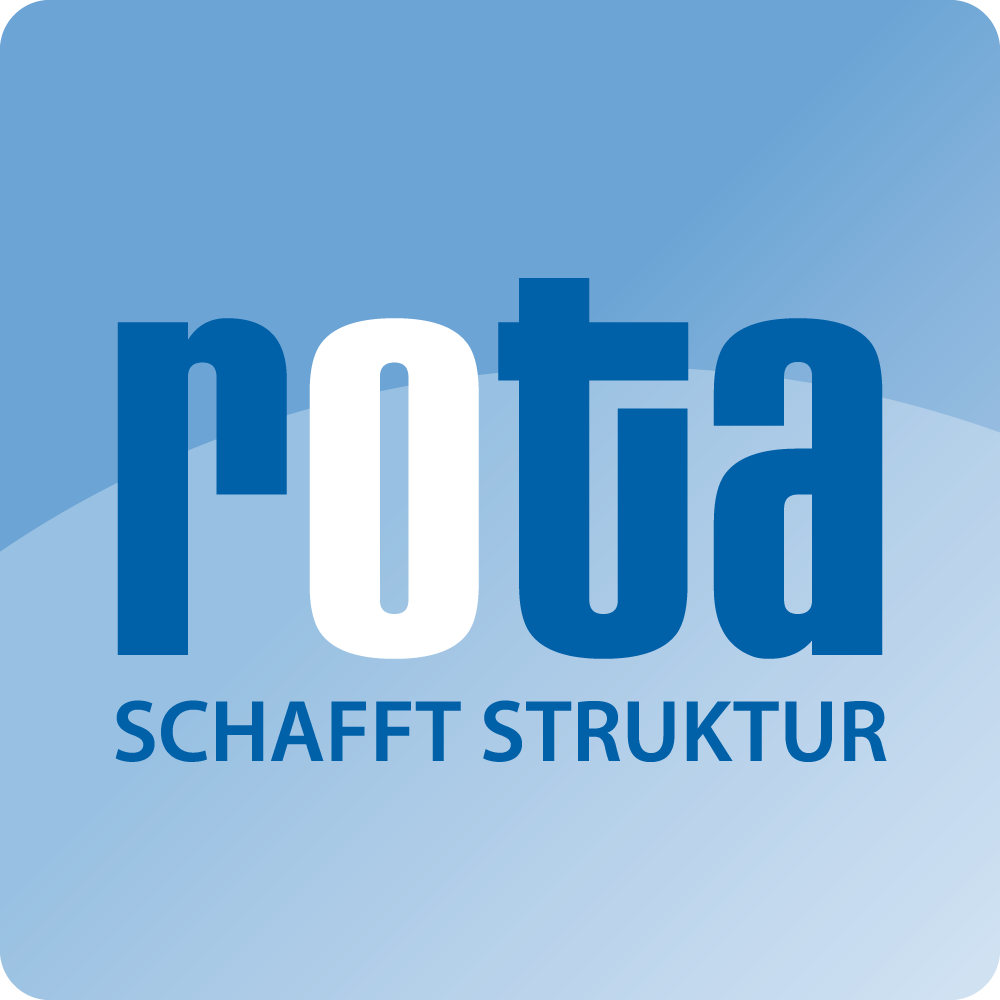 rota GmbH & Co KG
Mattigplatz 8-9, A-5162 Obertrum am See +43 662 48 12 90
vertrieb@rota.at
https://www.rota-zeiterfassung.com/
rota is a software solution that clearly combines duty roster creation, time recording and personnel management in one tool. The intuitive structure of rota has been inspiring companies of all sizes in Austria and Germany for over 18 years. HR processes are combined and optimized, at the same time a large number of employees can be managed in a resource-saving way. Thanks to the detailed cost & time breakdown, you always have an overview of your employees. Every company is unique, which is why we offer a wide range of customization options.
Standnummer
E.16
Halle
Halle 4.2
---

RZV Rechenzentrum Volmarstein GmbH
Grundschötteler Straße 21, 58300 Wetter (Ruhr) 02335-638-0
info@rzv.de
www.rzv.de
Die RZV ist ein IT-Dienstleister mit Hauptsitz in Wetter (Ruhr). Mit dem zukunftsorientierten Portal "myRZVpers.on" für das Personalmanagement bedient RZV erfolgreich Einrichtungen, Institutionen und Verbände im öffentlichen Bereich. Im Mittelpunkt dieser Lösung steht die Lohn- und Gehaltsabrechnung mit KIDICAP, über die 400 Kunden mit bis zu 5,5 Millionen Personalfällen jährlich in Volmarstein abgerechnet werden.
Standnummer
A.02
Halle
Halle 4.2
---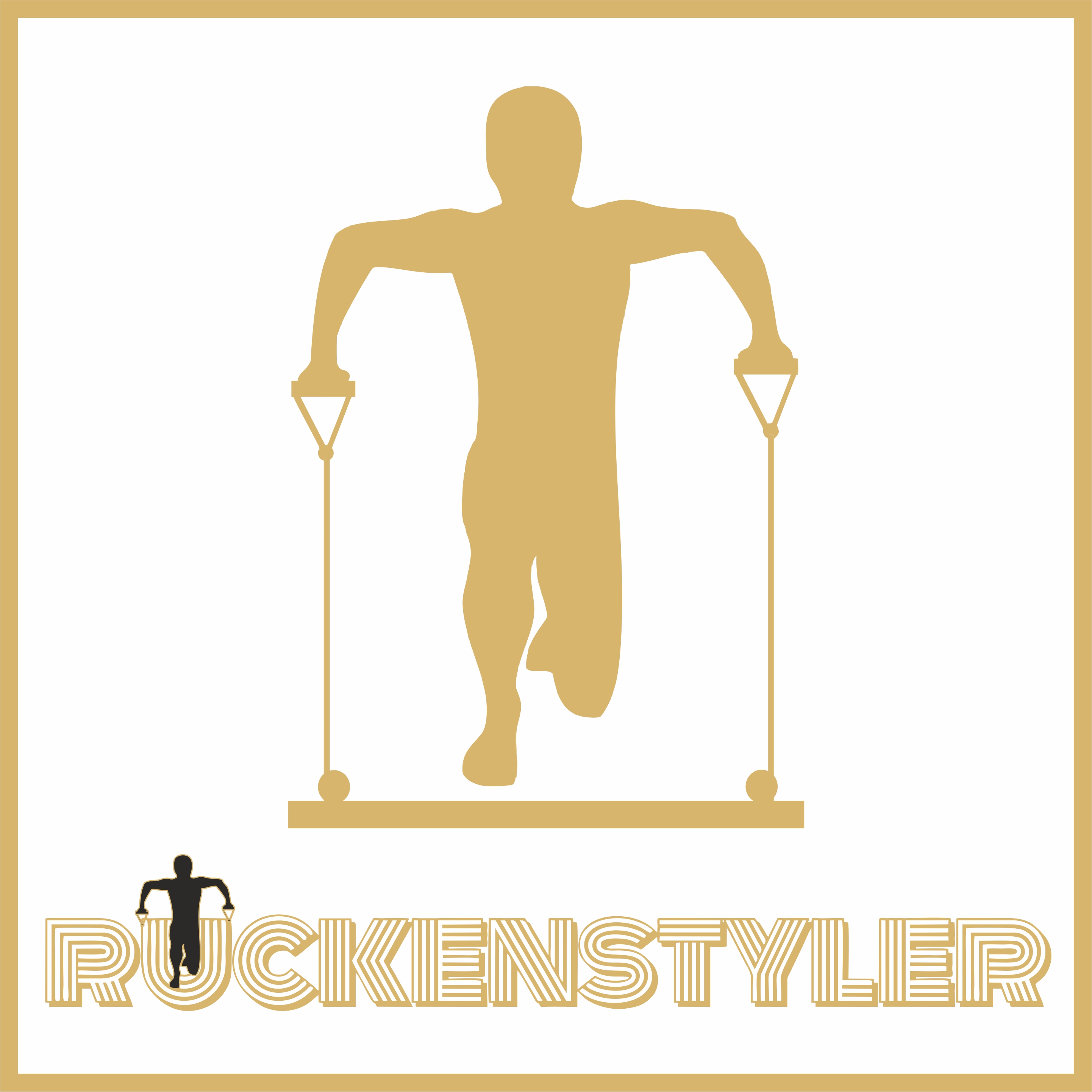 RÜCKENSTYLER
Teichweg 16, 04420 Markranstädt +4934398293938
info@rueckenstyler.de
www.rückenstyler.de
RÜCKENSTYLER is an analysis and training board for everyday maximum strength diagnostics of 13 muscle loops and training including real-time strength monitoring of over 100 strength exercises. It is particularly used in the BGM and BGF area and has already been used at 100 events with health insurance companies in Germany. On health days, the focus is on screening and subsequent personal training in the companies. As the developer of RÜCKENSTYLER, we offer both the sale of the boards and the organization of events in companies.
Standnummer
SUV - F.36-48
Halle
Halle 4.2
---
S
---
S/CONSEPT GmbH
Rahel-Straus-Str.16, 76137 Karlsruhe +49 (0) 721 / 66 97 61 00
info@sc7.de
www.sc7.de
-
Standnummer
I.01
Halle
Halle 4.1
---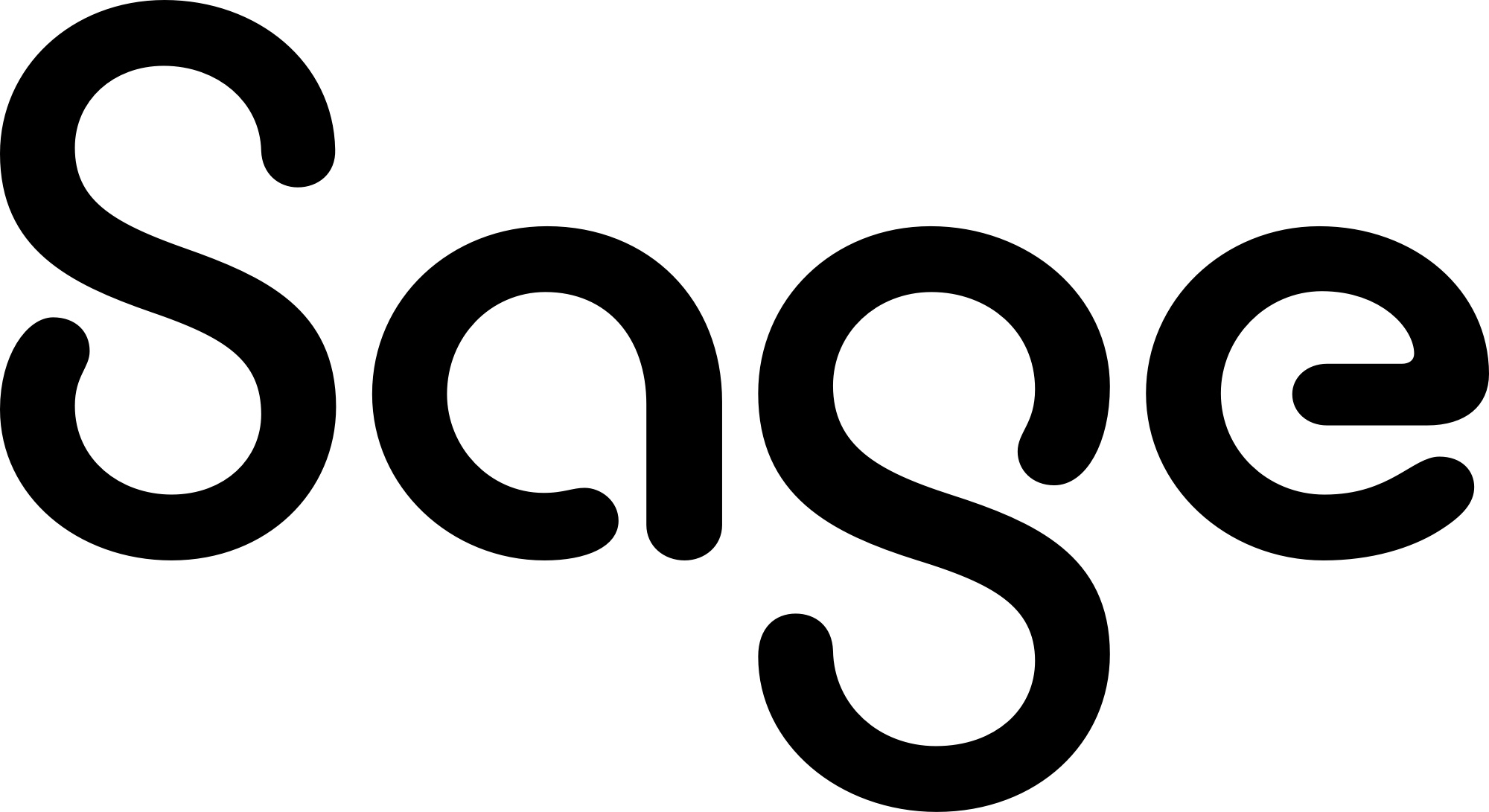 Sage GmbH
Franklinstr. 61-63 60468 Frankfurt +49 69 50007 0
info@sage.de
https://www.sage.com/de-de/hr-software/
-
Standnummer
A.17
Halle
Halle 4.2
---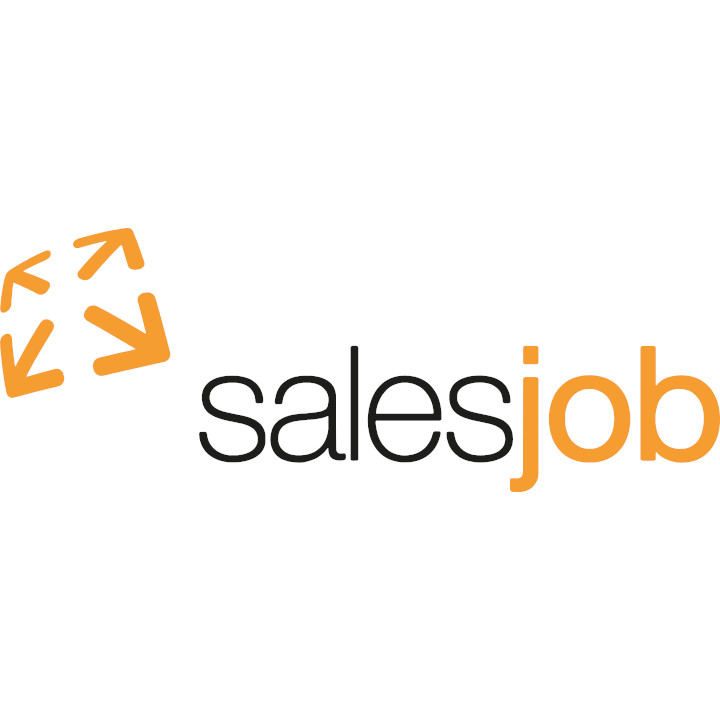 salesjob Stellenmarkt GmbH
Friedrichstraße 62, 10117 Berlin 03039088450
stellenmarkt@salesjob.de
https://www.salesjob.de/
salesjob.de is the leading career platform for specialists and executives in sales. Since 2001, we have been offering companies the opportunity to recruit qualified sales professionals quickly and inexpensively via our portal. With our service "salesjob direkt", we also approach qualified personnel directly, including a video on the job position. In addition to current job offers, visitors to our site will also find a comprehensive range of information with an exciting blog, interesting studies and tips on the subject of applications.
Standnummer
J.01
Halle
Halle 4.1
---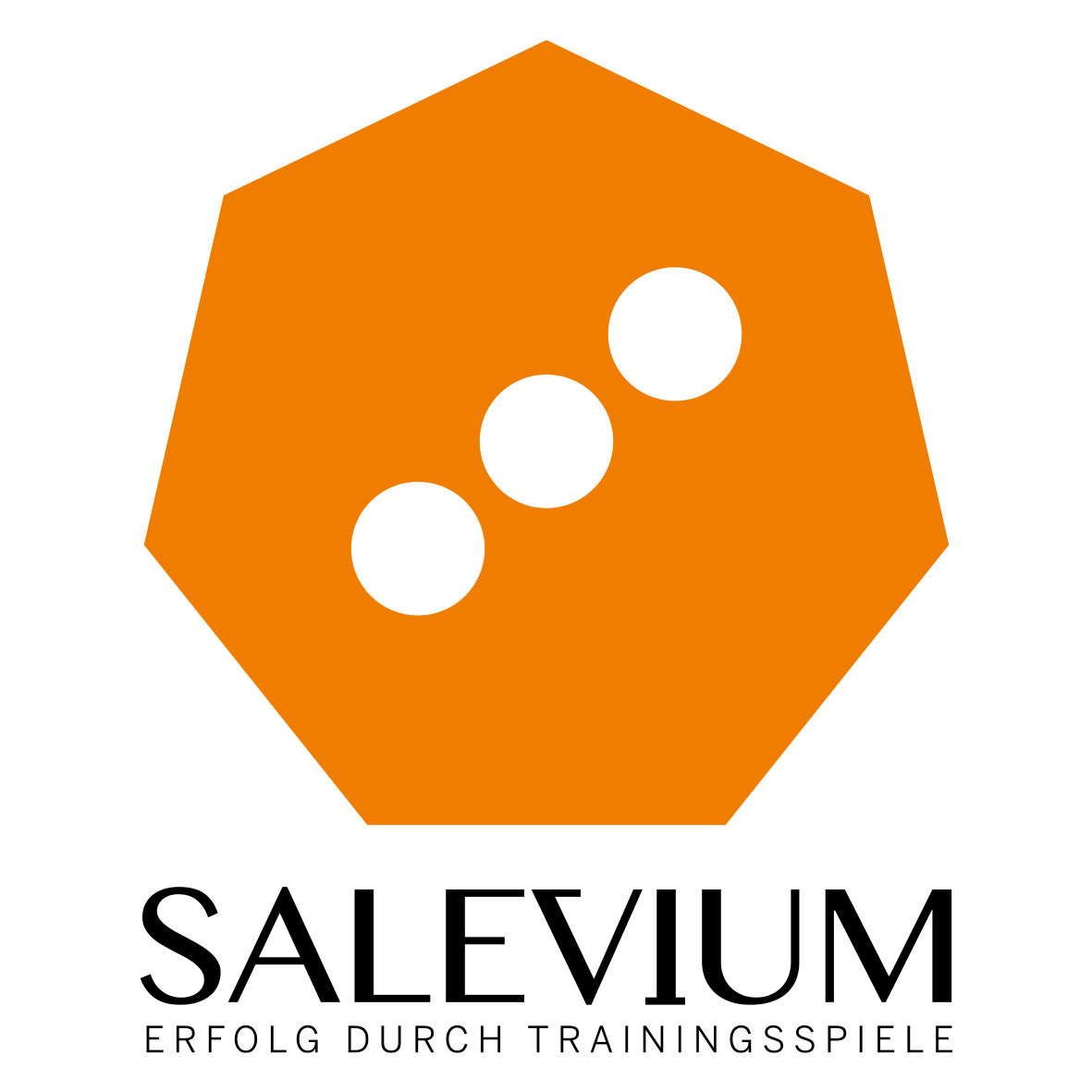 SALEVIUM
Gierlichsstraße 7, D-52134 Herzogenrath 024063039439
spiele@salevium.de
https://www.salevium.de/
We love to activate the playful learning instinct in order to promote methodical, communicative and social skills. We develop our own board and card games (serious board games) as well as online tutorials with a coaching character. In our learning management system, we enable the independent use of the training games with hybrid training programs. In this way, we ensure that our customers' employees develop the full potential of their sales skills in a playful way in order to use them effectively in practice.
Standnummer
SUV - F.36-10
Halle
Halle 4.2
---

SAM International
Bahnhofsstr. 1 86938 Schondorf am Ammersee Das Headquarter befindet sich in Dänemark, Kopenhagen 0821 650 8860
rsi@sam-int.com
www.hrkompetenzcenter.com
SAM Executive Search HR Kompetenzcenter GmbH is part of the international SAM group. SAM International is a headhunting company with more than 25 years of experience. You can find us in 14 SAM locations all across Europe and we have over 100 consultants. The areas of our expertise are: headhunting, recruitment, culture development, profound trainings and qualifications in Positive Leadership. We have our own learning academy and we have cooperations with experts in a variety of areas. Highly significant for the future are the following topics: leadership, diversity, communication, development
Standnummer
J.26
Halle
Halle 4.1
---

Saneware Software GmbH
Hafenringstr. 10, 49090 Osnabrück +49 541 – 941 367 96
info@saneware.de
www.saneware.de
Mit der Saneware BGM-Software bieten wir Ihnen ein browserbasiertes, smartes und modernes Produkt zur Umsetzung des Betrieblichen Gesundheitsmanagements in Ihrem Unternehmen an. Behalten Sie die wichtigsten BGM-Kennzahlen stets im Blick und erhalten Sie digitale Unterstützung bei allen Prozessen des betrieblichen Eingliederungsmanagements (BEM) gemäß § 167 SGB IX. Mitarbeitende können ausschließlich digital und garantiert anonym an Mood Analytics Befragungen teilnehmen. Die Teilnahme ist einfach und unkompliziert möglich.
Standnummer
F.56-7
Halle
Halle 4.2
---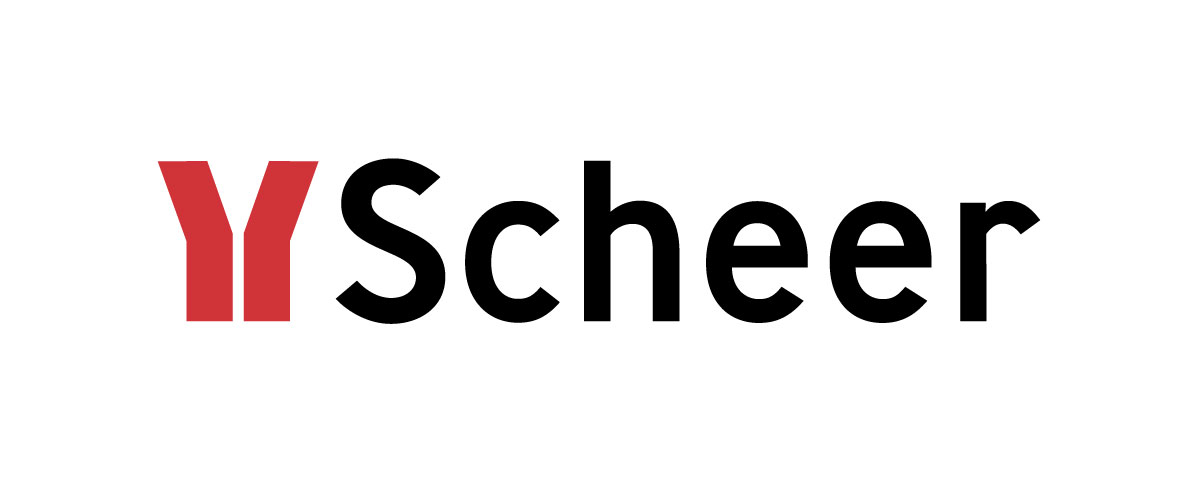 Scheer GmbH
Uni Campus Nord, 66123 Saarbrücken +49 681 96777-0
info@scheer-group.com
https://www.scheer-group.com/
As a consulting company with proven process expertise, Scheer GmbH supports companies in the development of new business models, the optimization and implementation of efficient business processes and the operation of IT. The integrated architecture of consulting solutions and products from the companies of the Scheer Group offers reliable solutions for the end-to-end digitalisation of business models and processes as well as the use of new technologies. The range of digital solutions in the HR environment covers the entire employee lifecycle: from recruit to retire.
Standnummer
F.17
Halle
Halle 4.2
---
Selfapy GmbH
Kastanienallee 29/30, 10435 Berlin +49 (0) 30 – 3982031 20
contact@selfapy.com
https://www.selfapy.com/
Success through a healthy mind: We support you and your employees on the path to mental health. Selfapy accompanies employees during psychologically stressful situations and helps them find a healthy way of dealing with problems and stress. In this way, your company's performance can be sustainably improved while the mental well-being of your employees improves.
Standnummer
E.55
Halle
Halle 4.2
---

seminarschauspieler.de c/o Institut Synergie GmbH
Poststraße 24, 32602 Vlotho 05733-963603
info@seminarschauspieler.de
https://www.seminarschauspieler.de/
With a seminar actor from seminarspieler.de you get a counterpart who has mastered his craft and his subject down to the last detail. Someone who looks through your eyes and gives you a new perspective on things, even if your "personal issue" seems more than muddled. As a trainer, you will find in it a tool that will inspire your customers and produce training success in a simple, yet amazingly effective and efficient manner.
Standnummer
G.54
Halle
Halle 4.1
---

Sharpist GmbH
Karl-Marx-Straße 58, 12043 Berlin +4930120887633
mail@sharpist.com
www.sharpist.com
Sharpist is a results-oriented, digital coaching provider with the mission to drive the growth of organizations and their people through 1:1 digital coaching and personalized learning programs. Learners in organizations from 30+ countries meet their personal business coach from a global network of certified coaches via the Sharpist app. For optimal learning success, the coaching is supplemented with personalized learning content and progress tracking tools.
Standnummer
G.62
Halle
Halle 4.1
---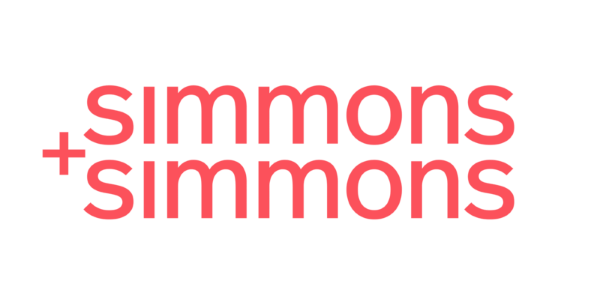 Simmons & Simmons LLP
Königsallee 2a, 40212 Düsseldorf, Germany +49 2 11-4 70 53-0
germany-enquiries@simmons-simmons.com
www.simmons-simmons.de
-
Standnummer
K.66
Halle
Halle 4.1
---

skillconomy GmbH
Werkstättenstr. 18, 51379 Leverkusen 02171 77 67 67 6
jonas@skillconomy.com
www.skillconomy.com
Active Sourcing as a Service: Innerhalb von 14 Tagen erhalten Sie passende und wechselbereite Bewerber:innen oder der Auftrag bleibt kostenlos! Als führender Active Sourcing Anbieter im DACH Raum sprechen wir im Auftrag unserer Kunden Kandidaten über soziale Businessnetzwerke an und können so in kurzer Zeit passgenaue Bewerber generieren. Wir verbinden innovative Technologie und durchdachte Prozesse zu einer – im wahrsten Sinne des Wortes – überzeugenden Candidate Experience.
Standnummer
I.23
Halle
Halle 4.1
---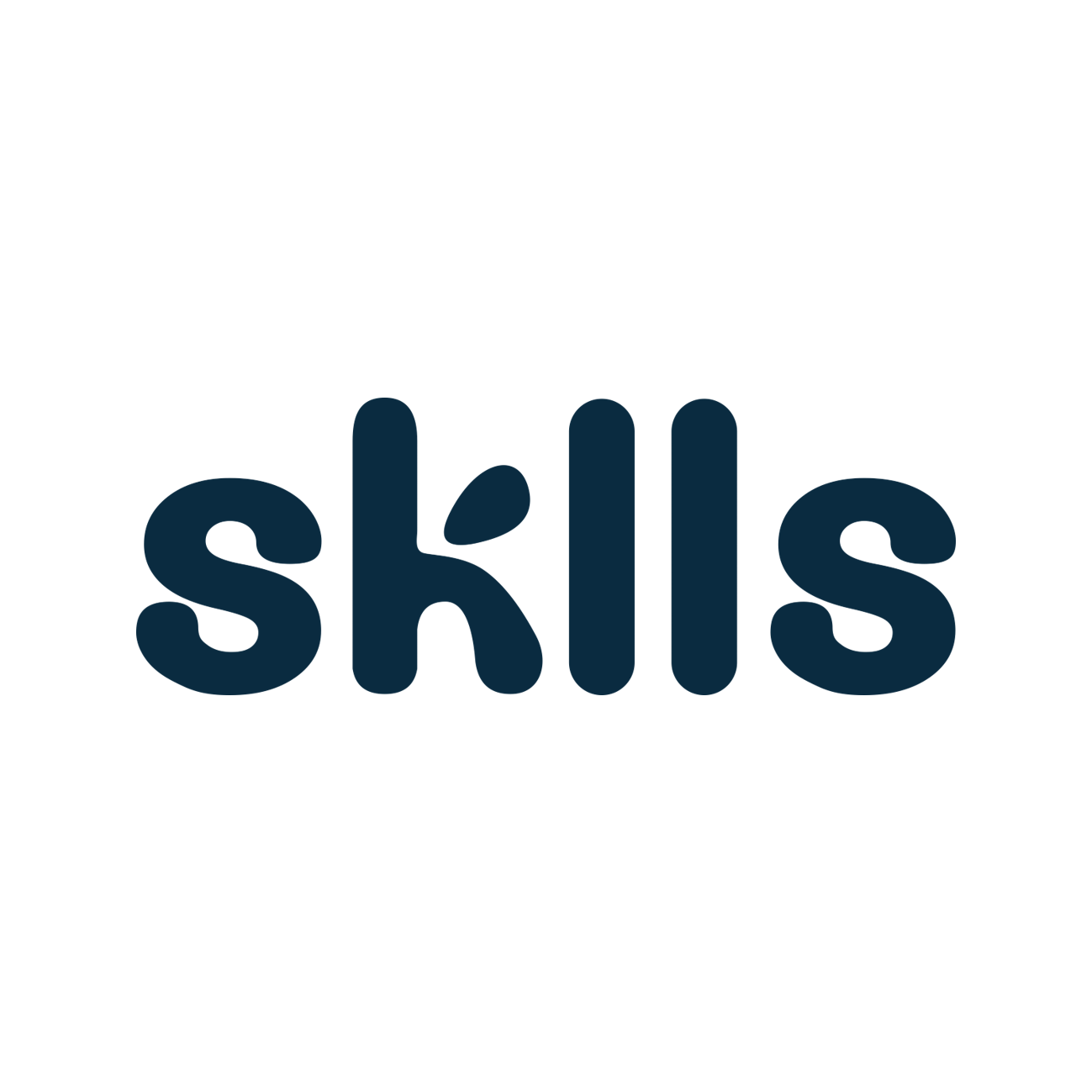 Sklls
Marienstraße 10, D-79098 Freiburg +49 7531 122 6320
hello@sklls.de
https://www.sklls.de
With digital coaching, the HR Innovation Award-winning start-up Sklls supports companies in developing their young professionals individually and at an early stage. Thanks to targeted questions, their digital coach Sally stimulates self-reflection and self-efficacy and supports the development of individually relevant soft skills. All this is not hidden, but accessible for you thanks to an intuitive dashboard.
Standnummer
SUV - F.36-18
Halle
Halle 4.2
---

SlidePresenter GmbH
Kennedyallee 93, 60596 Frankfurt am Main +49-69-4300823-00
info@slidepresenter.com
https://slidepresenter.com/
SlidePresenter is the leading video platform for user-generated learning, enabling you and your colleagues to create and share knowledge content quickly & easily. Thanks to our intuitive user interface, attractive learning nuggets can be produced within minutes: from quick click instructions to internal onboarding and product training to interactive e-learnings - the use cases are as diverse as your requirements. Visit us at booth H.48 in hall 4.1 and produce your first learning video in less than 4 minutes!
Standnummer
H.48
Halle
Halle 4.1
---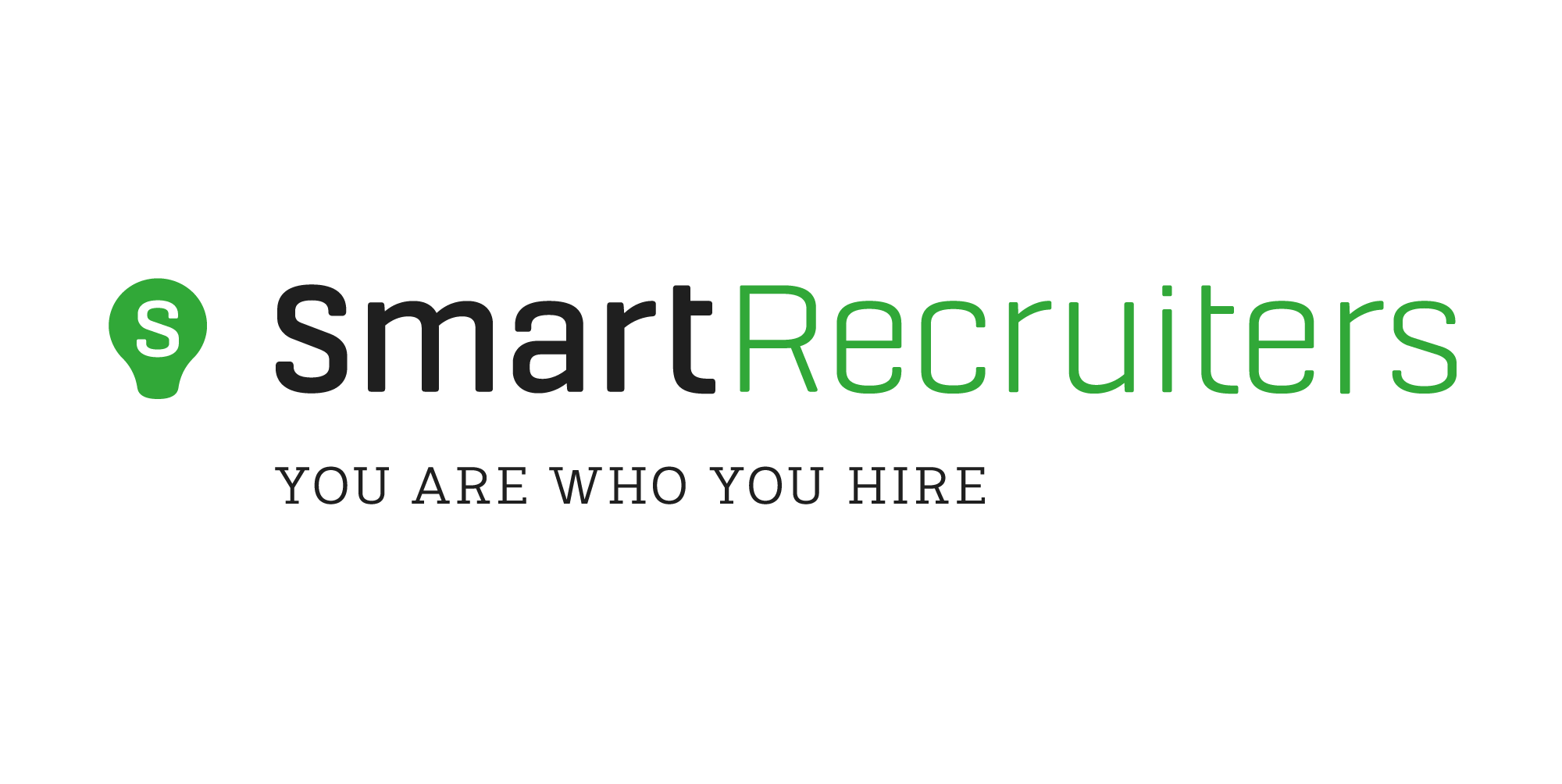 SmartRecruiters
SmartRecruiters GmbH, Wilhelmstrasse 118, 10963 Berlin +49 178 53 93 103
sales_de@smartrecruiters.com
https://www.smartrecruiters.com/
Kernprodukt: SmartRecruit, SmartMobility, SmartCRM, SmartOnboard Add-Ons: SmartDistribute, SmartJobs, SmartConnect, SmartGlobal, SmartAssistant, SmartTips, SmartMessage, SmartPal Marketplace: 650+ Recruiting Lösungen
Standnummer
K.41
Halle
Halle 4.1
---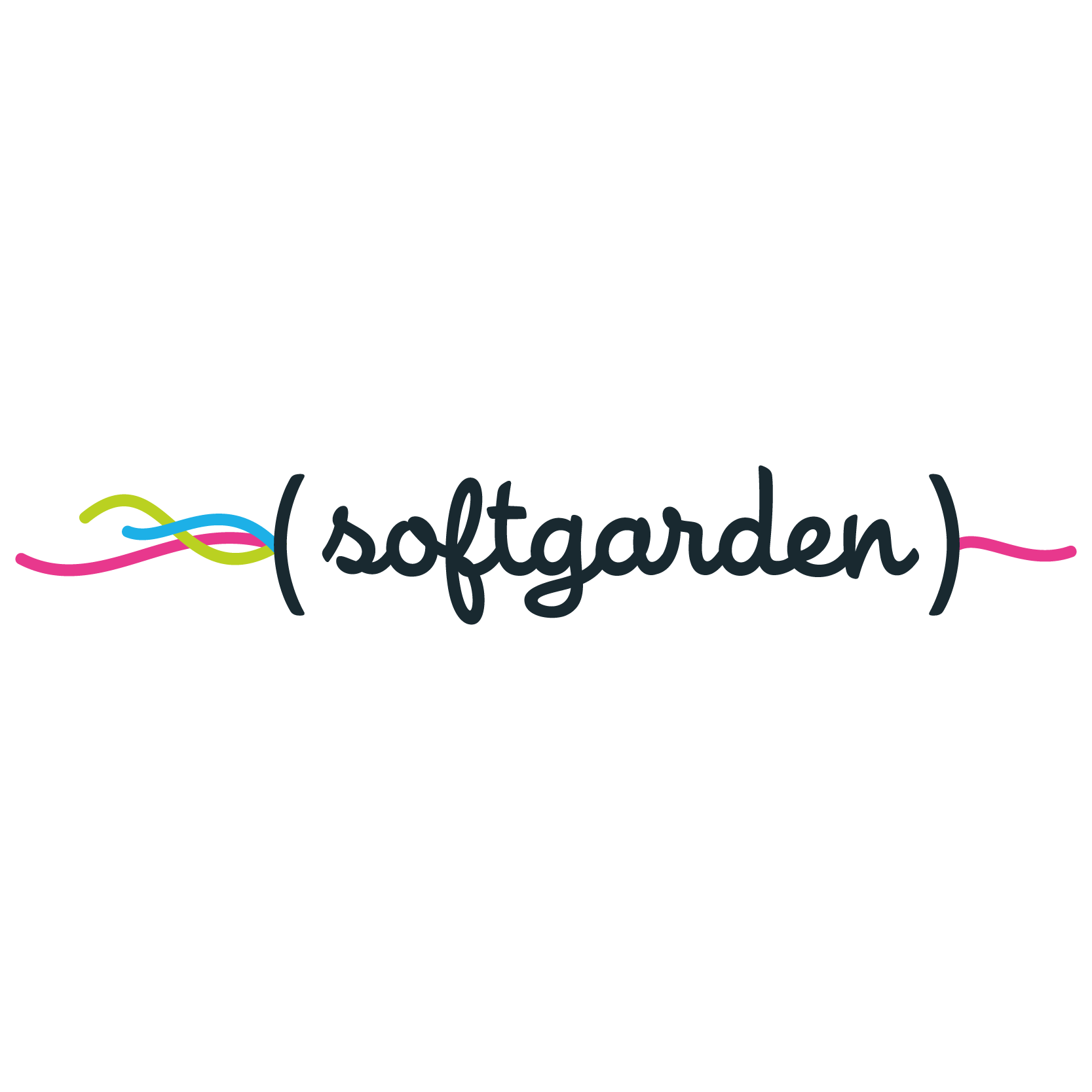 softgarden e-recruiting GmbH
Tauentzienstrasse 14, 10789 Berlin +49 30 884 940 400
info@softgarden.de
https://softgarden.com/de/
softgarden is one of the leading European HR-tech solutions for innovative recruiting. More than 1,500 employers of all sectors and sizes attract the best candidates with the cloud-based Talent Acquisition Suite: it includes applicant management (ATS), a search engine-optimised career site, automatically generated employer ratings and a tool for employee recommendations. Employers reduce their time-to-hire by more than half and increase the quality and quantity of incoming applications.
Standnummer
I.10
Halle
Halle 4.1
---
Spacebase GmbH
No description available
Standnummer
K.22
Halle
Halle 4.1
---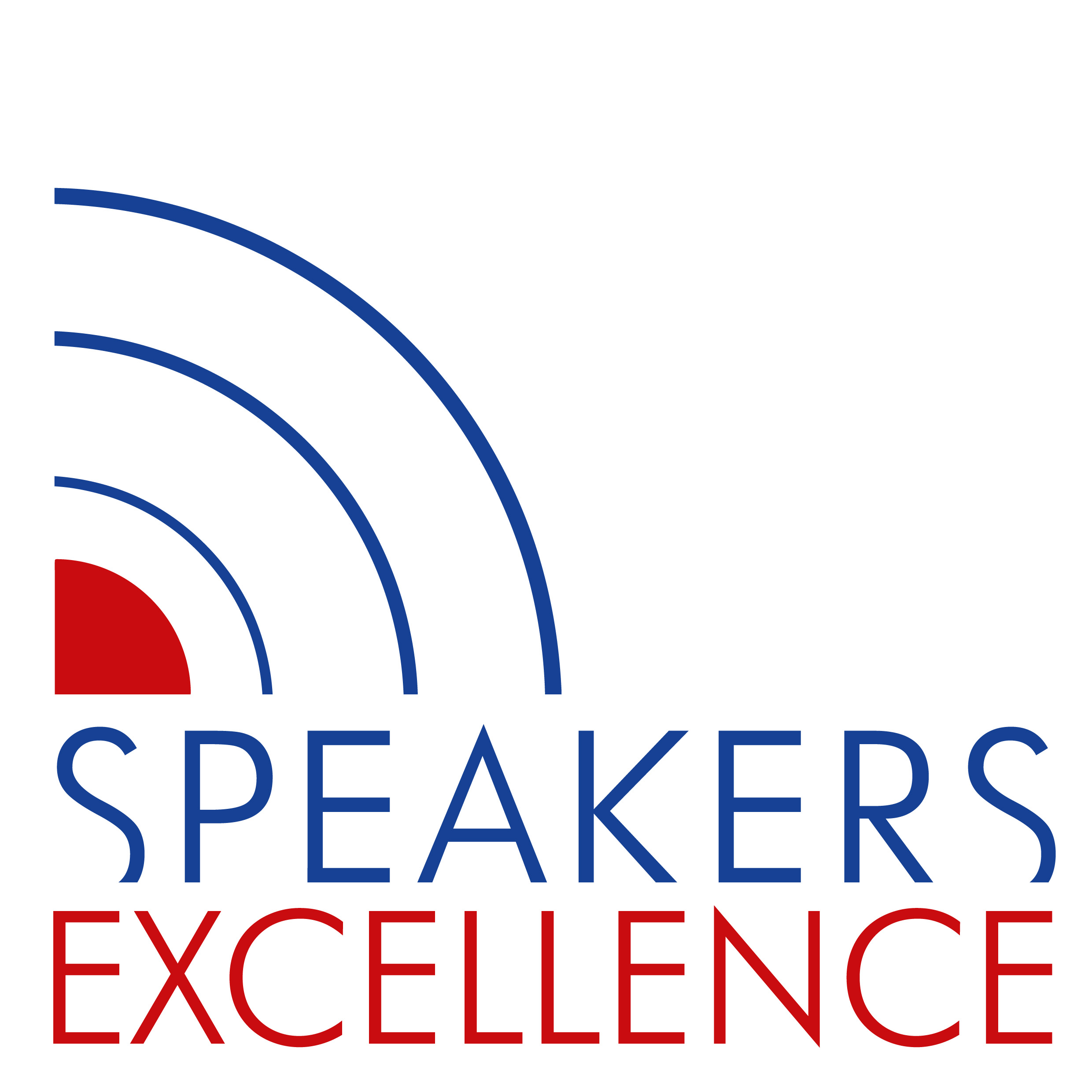 Speakers Excellence Deutschland Holding GmbH
true 016090591343
johannes.grosser@speakers-excellence.de
www.speakers-excellence.de
PHILOSOPHIE DES BILDUNGSNETZWERKES VON SPEAKERS EXCELLENCE Speakers Excellence ist eingebunden in ein spezialisiertes und erfolgsorientiertes Beziehungsnetzwerk des deutschen Bildungsmarktes. ZIELSETZUNG Unsere Zielsetzung ist dabei die Vermittlung von innovativem Wissen, das von Top-Referenten/innen aus den Bereichen Wirtschaft, Politik, Bildung und Sport präsentiert wird. UNTERSTÜTZUNG Speakers Excellence unterstützt Sie mit ausgewählten Top-Referenten, die Ressourcen Ihrer Mitarbeiter zu fördern und somit den erfolgreichen Weg Ihres Unternehmens mitzugestalten.
Standnummer
A.23
Halle
Halle 4.2
---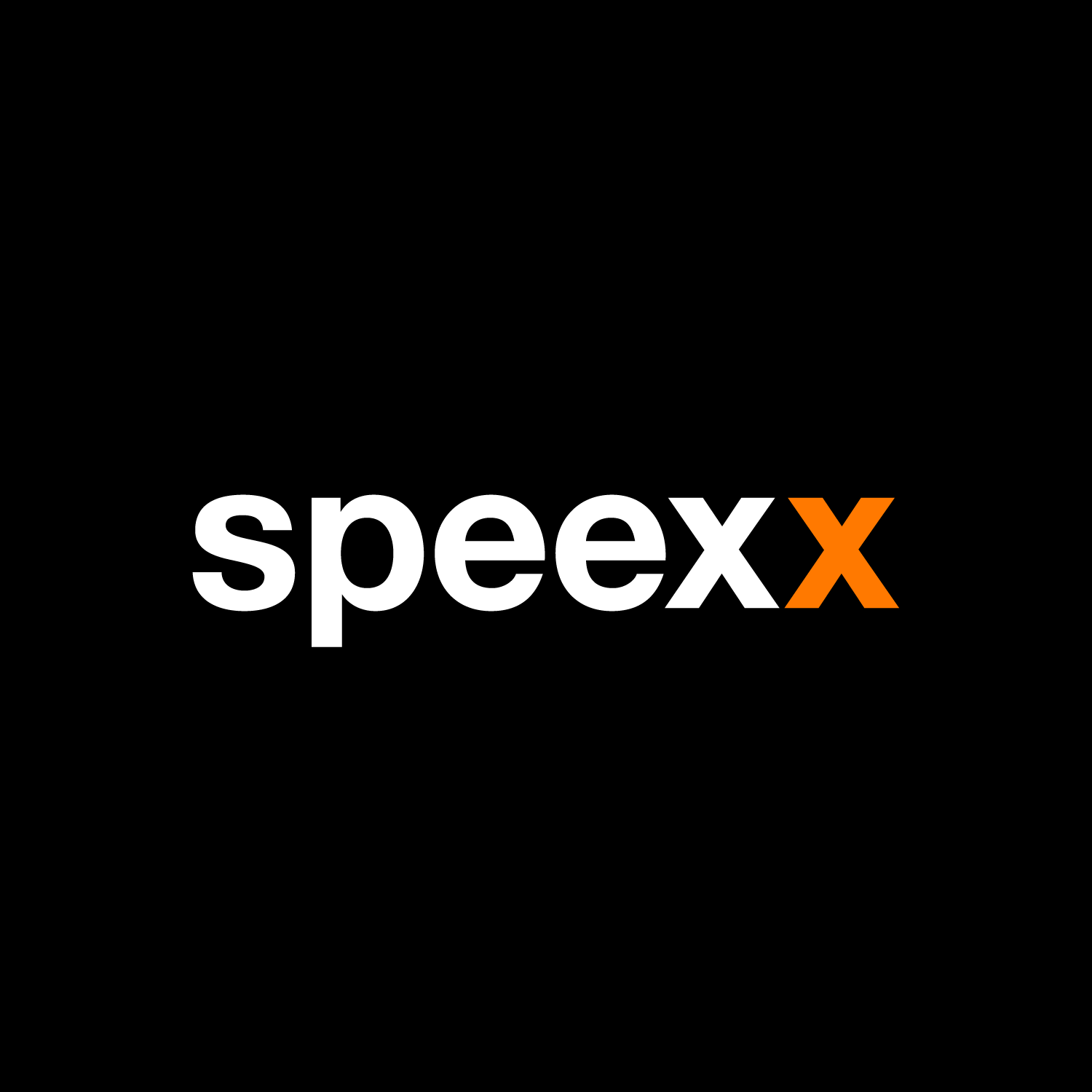 Speexx
Tumblingerstrasse, 32 +49 89 74 74 82 55
info@speexx.com
https://www.speexx.com/
We use groundbreaking AI technology to provide language skills testing, training, and continuous performance support to global top 1,000 companies driving better ROI on training budgets and workforce productivity. Unlike traditional training providers, Speexx helps organizations build, grow and maintain the language skills that matter - all within a safe online environment. More than 8 million users in 1,500 organizations around the world – including UNHCR, Adecco, and Credit Suisse – use Speexx to learn a language smarter and deliver results on time.
Standnummer
F.07
Halle
Halle 4.2
---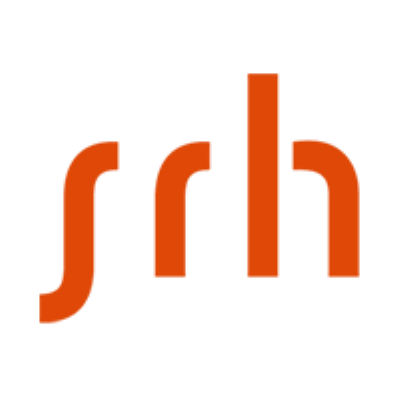 SRH Fernhochschule - The Mobile University
Kirchstraße 26, D-88499 Riedlingen 07371 9315-0
info@mobile-university.de
https://www.mobile-university.de/
The state-recognised SRH Fernhochschule – The Distance Learning University specialises in online study options that you can take while in employment. As the quality leader in distance learning, the university has developed a study model that offers you maximum flexibility and guarantees excellent service. This enables you to study successfully wherever and whenever it suits you, taking care of your work, training, family or athletic activities at the same time. With over 25 years of experience, the university also supports companies in personnel development with tailor-made programs.
Standnummer
H.31
Halle
Halle 4.1
---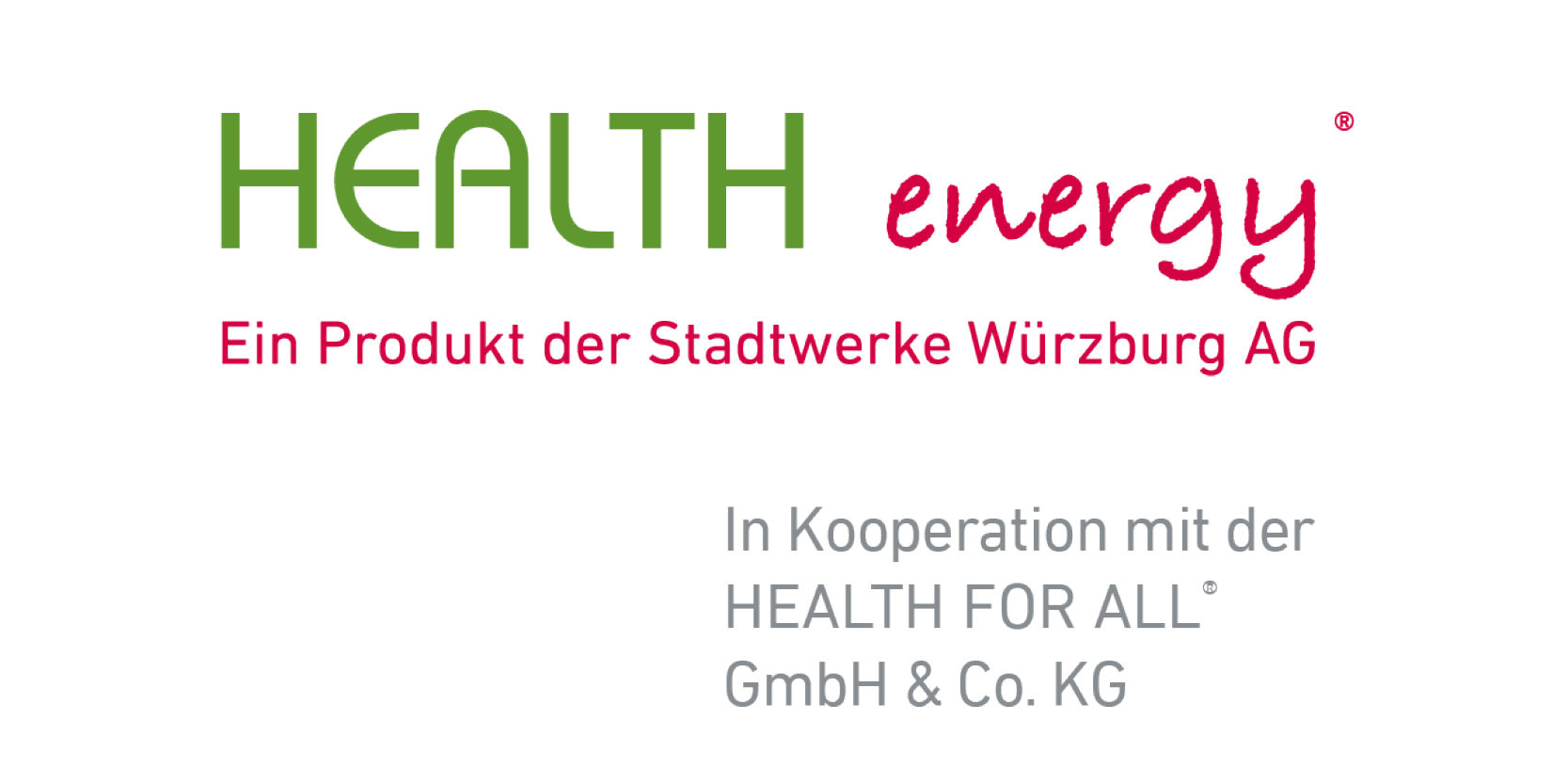 Stadtwerke Würzburg AG
Haugerring 5 +49 157 86381693
health@wvv.de
https://www.wvv.de/healthenergy/
HEALTH energy® – mit dem Kombitarif der Stadtwerke Würzburg AG werden Energie und Gesundheit nun ganz einfach auf einen Nenner gebracht. Das in Kooperation mit der HEALTH FOR ALL® GmbH & Co. KG entwickelte Energiepaket für Unternehmen verbindet 100 % Ökostrom der Stadtwerke Würzburg mit Gesundheitsleistungen von HEALTH FOR ALL®. Der Clou dabei: Für Arbeitgeber entstehen weder Kosten noch Verwaltungsaufwand. Die Mitarbeiter wiederum erhalten als HEALTH energy® Stromkunde der Stadtwerke Würzburg jährlich einen Bonus in Höhe von 300 € für ihre individuelle Gesundheitsförderung.
Standnummer
D.51
Halle
Halle 4.2
---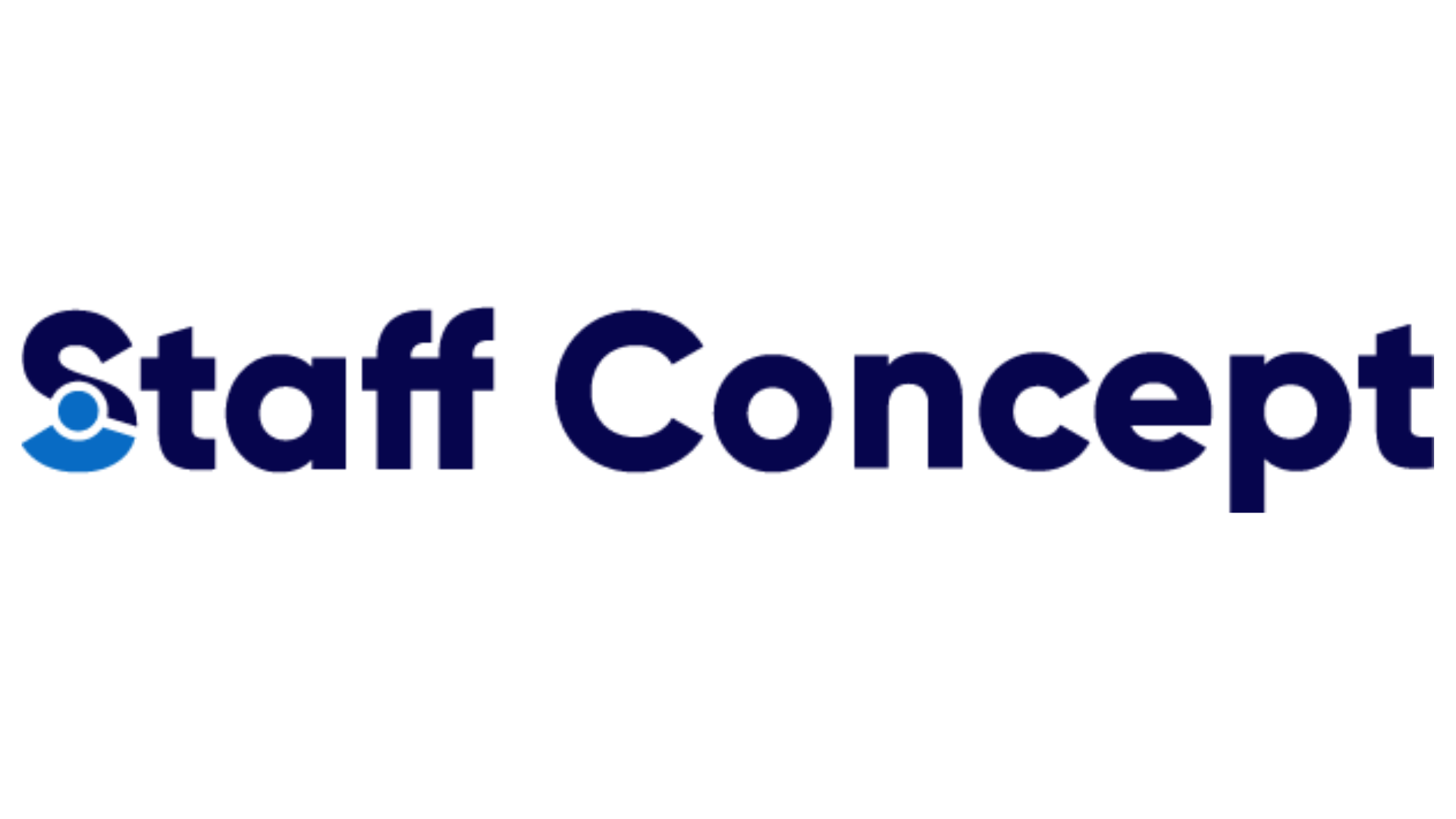 StaffConcept
Neuer Wall 10, D-20354 Hamburg 040 8221 5326 0
sales@staffconcept.de
https://www.staffconcept.de
Mit unserem Prozess akquirieren wir passende Bewerber, die nicht aktiv nach einem Job suchen und so bis zu 3x mehr Bewerber als über klassische Stellenanzeigen. Eckpfeiler unserer Leistung: Sie buchen über 2 Monate ein Komplett-Paket bei dem wir für ein- oder mehrere offene Stellen eine Social-Media Anzeige erstellen und in Facebook und Instagram bewerben. Vor allem aber bringen wir unsere Expertise im Recruiting ein, um die Anzeige auf den Bewerber-Eingang anzupassen.
Standnummer
-
Halle
Halle 4.1
---

Staffery GmbH
Staffery GmbH, Stromstraße 39, 10551 Berlin +49 (0) 30 233 213 555
info@staffery.com
https://www.staffery.com/
Die Staffery GmbH verfolgt das Ziel, Recruiting effizienter, schneller und transparenter zu gestalten. Um das zu ermöglichen, haben wir auf Grundlage langjähriger Erfahrung, Expertise und einem ausgeklügelten Konzept den "Staffery-Autopilot" erstellt. Dessen Aufgabe ist es, durch bis ins letzte Detail automatisch optimierte Job-Kampagnen ein Maximum an Potenzial aus Stellenanzeigen herauszuholen. So generiert der Staffery-Autopilot mehr Bewerbungen und passende Kandidaten. Dafür übernimmt er die Erstellung, tägliche & ständige 24/7 Auswertung, Bearbeitung, sowie Optimierung von Job-Kampagnen.
Standnummer
H.14
Halle
Halle 4.1
---

stazzle
Friedrichstraße 13-15, 57072 Siegen 01511 6126732
kontakt@stazzle.de
https://stazzle.de/
Your digital home for employee leasing When employee leasing becomes flexible and simple again, stazzle is doing the magic! With our employee app stazzleconnect, your employees' mailbox is on vacation. Transmit assignment information digitally, record working hours digitally and have them approved directly digitally by the customer, submit vacation requests digitally, retrieve pay stubs in the blink of an eye, and much more. With our app stazzleconnect, we close the digital loop and retire the classic printed document permanently. Simple. Secure. Offline capable.
Standnummer
SUV - F.36-51
Halle
Halle 4.2
---

Steelcase AG
Brienner Strasse, 42 +49 (0)89 24881462000
info@steelcase.com
https://www.steelcase.com/eu-de/
Führende Unternehmen vertrauen Steelcase als Partner und Experten. Steelcase erschafft Arbeitsumgebungen, die inspirierend und produktivitätsfördernd sind. Das Produktportfolio ist über ein starkes Netzwerk von Fachhandelspartnern erhältlich. Dabei engagiert sich Steelcase nachhaltig in den Bereichen Umwelt, Soziales und Unternehmensführung, hat im Jahr 2020 in allen eigenen Betriebsabläufen CO2-Neutralität erreicht und verfolgt bis 2030 weitere Klimaziele. Das börsenorientierte und branchenführende Unternehmen erwirtschaftete im FJ 2022 einen Umsatz von 2,8 Milliarden US $. www.steelcase.com
Standnummer
K.31
Halle
Halle 4.1
---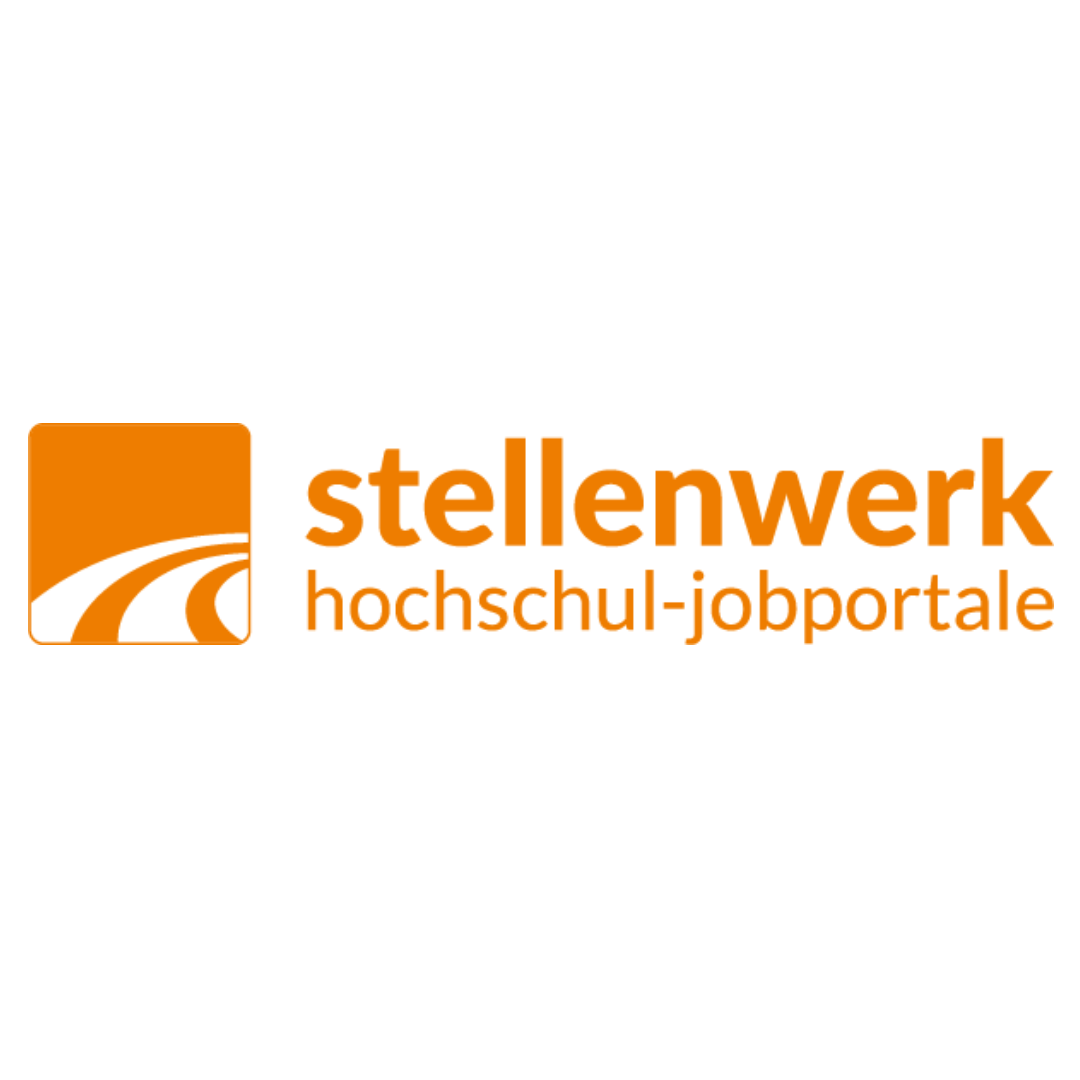 stellenwerk
Universität Hamburg Marketing GmbH, Feldbrunnenstraße 9, 20148 Hamburg 0 800 210 05 62
marketing-stellenwerk@uhhmg.de
www.stellenwerk.de
Welcome to stellenwerk! We are the university job portal that brings you as a company directly to the university campus. University graduates are in demand like never before - and the so-called 'high potentials' have become a scarce resource on the job market. Accordingly, the development of an attractive employer brand and early visibility is imperative in order to survive in the global competition. Address students even before they reach the job market: Consolidate your image as an attractive employer with stellenwerk.de!
Standnummer
I.26
Halle
Halle 4.1
---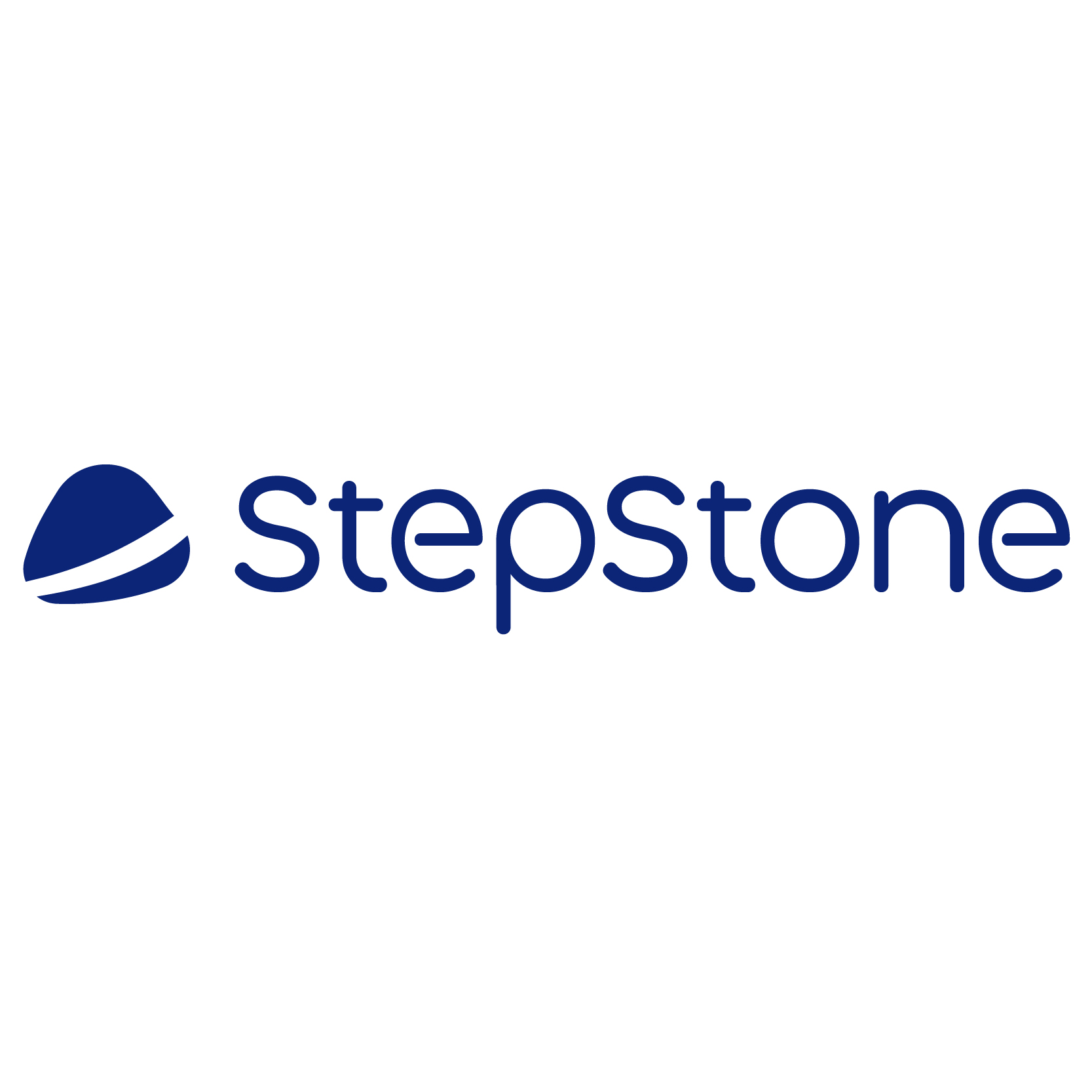 StepStone Deutschland GmbH
Völklinger Straße 1, D-40219 Düsseldorf 0211 93493-5802
event@stepstone.de
www.stepstone.de
StepStone is a leading digital recruitment platform that connects companies with the right talent and helps people find the right job. StepStone connects more than 100 million job applications with over 150,000 employers every year. With its integrated platform, StepStone automates the recruitment process and offers AI-based solutions that cover the entire recruitment process – from sourcing to engaging and hiring. StepStone operates in more than 20 countries, is headquartered in Düsseldorf, Germany and employs around 3,700 people worldwide.
Standnummer
K.11
Halle
Halle 4.1
---

Stryve
Zippelhaus 5a, 20457 Hamburg -
support@stryve.de
www.stryve.de
-
Standnummer
E.59
Halle
Halle 4.2
---

Studydrive GmbH
Karl-Marx-Str. 97-99, 12043 Berlin 030 959 985 371
business@studydrive.net
https://business.studydrive.net/
Generation Z talents are found on Studydrive. More than 2 million students are connected in Europe's largest student community, where they support each through their studies and plan their careers. Employers get access to fitting talent and a whole variety of ways to approach them. Whether with ads in the newsfeed, accessible and authentic as a guest on the "career to go" podcast or straight to the point with a job ad in the talent's inbox. Together with the Studydrive team, you'll find just the right approach for your target group.
Standnummer
I.22
Halle
Halle 4.1
---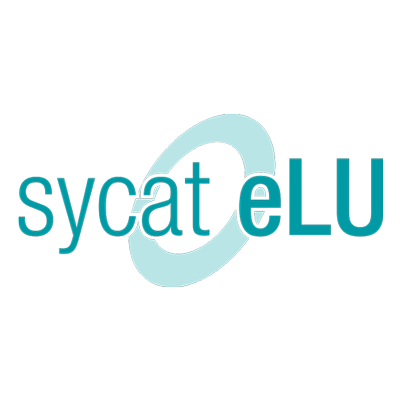 sycat eLU
Hollerithallee 9a 0511844886200
info@sycat-elu.com
https://sycat-elu.com/
Increase knowledge, skills and performance in the company with barrier-free learning, safe instruction and the targeted promotion of employees! With sycat eLU you get the all-round carefree package when it comes to e-learning and qualification management in the company. sycat eLU – This is a comprehensive learning management system that can be used quickly and includes everything that goes with it. Create your own learning content with the Authoring tool, organize classroom training with the Seminar Manager or control the qualifications of your employees with the Competence matrix.
Standnummer
H.55
Halle
Halle 4.1
---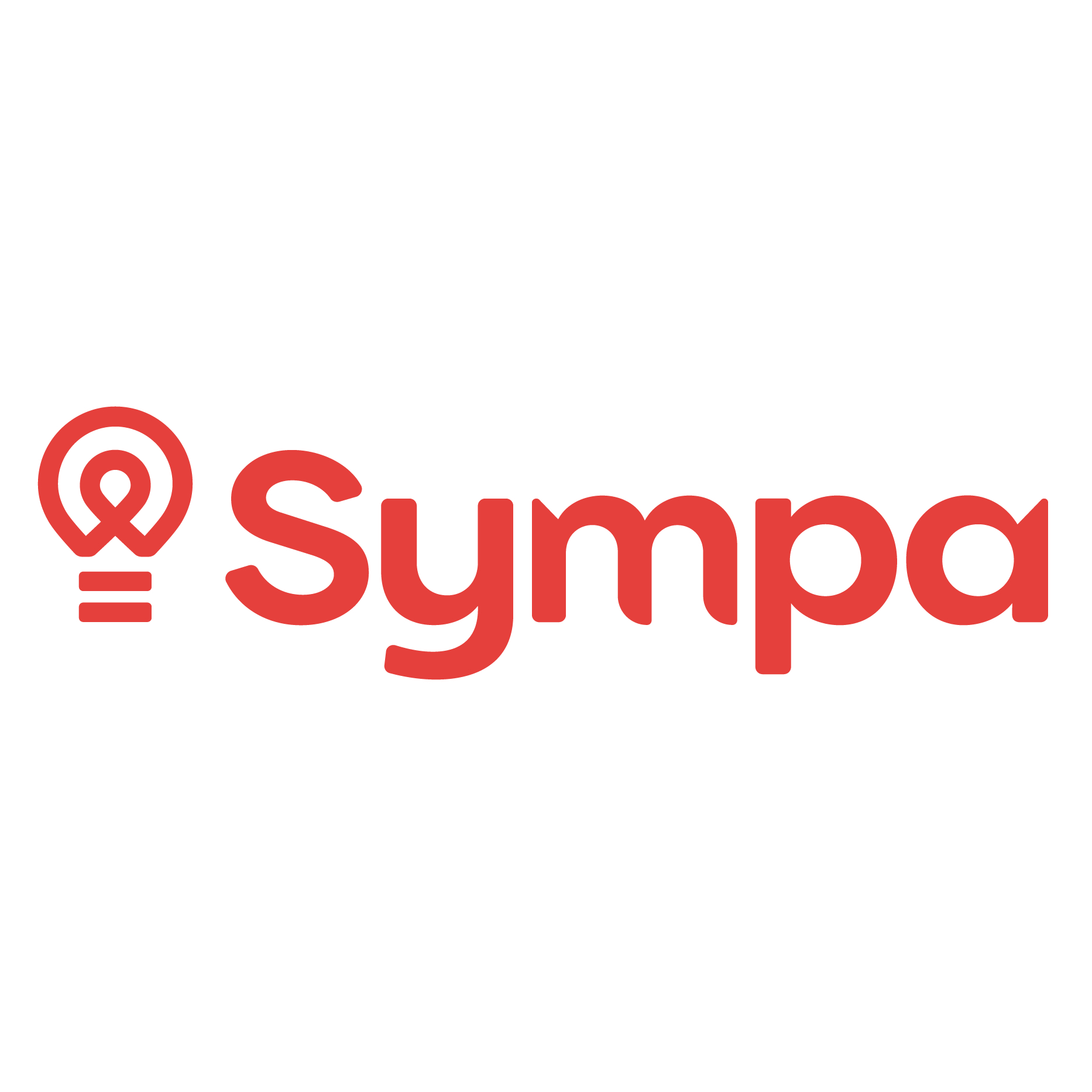 Sympa GmbH
Teknobulevardi 3 - 5, 01530 Vantaa, Finnland +358 29 0001200
marketing@sympa.com
sympa.de
Sympa's HR solution is designed to improve the lives of HR professionals around the world. It provides organisations with an aggregated, clear view of all HR data and unlimited integrations with other software, supporting intelligent decision-making and helping to automate routine tasks. Backed by outstanding customer support, it is currently used by more than 1000 organisations - and has one of the highest customer satisfaction rates in HR technology in Europe.
Standnummer
D.17
Halle
Halle 4.2
---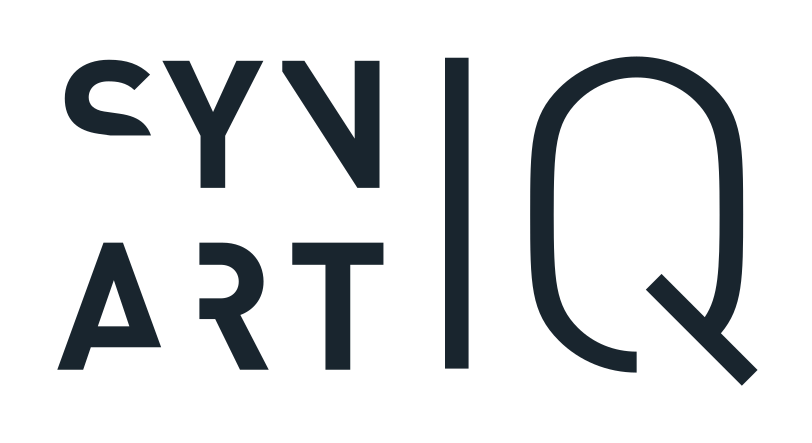 synartIQ GmbH
Ritterstraße 19, D-33602 Bielefeld +49 521 5576750
info@synartiq.de
https://www.synartiq.de/
Our vision: a world without knowledge loss. We empower people and organizations to share, develop and preserve knowledge to prevent the loss of this valuable resource. We support companies in knowledge transfer (onboarding and offboarding), advise them on their knowledge management, share our know-how on how employees can ideally impart their knowledge as trainers and we help manage an in-house academy (MTS). So what is our USP? It's our automated knowledge transfer process software: WitronIQ!
Standnummer
F.05
Halle
Halle 4.2
---

SYNLAB Holding Deutschland GmbH
Gubener Straße 39, 86156 Augsburg +49 821 52157-0
info@synlab.com
www.synlab.de
SYNLAB offers the entire range of innovative and reliable medical diagnostics. If required, we prepare interdisciplinary analyses. Our laboratory findings are becoming increasingly sophisticated and even more personalised. We have a compact network of laboratory sites across Germany. Each of these laboratories has access to the collective expertise of our SYNLAB competence centres. SYNLAB has a particularly tight logistics network at its disposal and covers a wide range of needs with a highly developed logistics department. Through this, we fulfill more than 12,000 customer collections daily.
Standnummer
D.53
Halle
Halle 4.2
---
T
---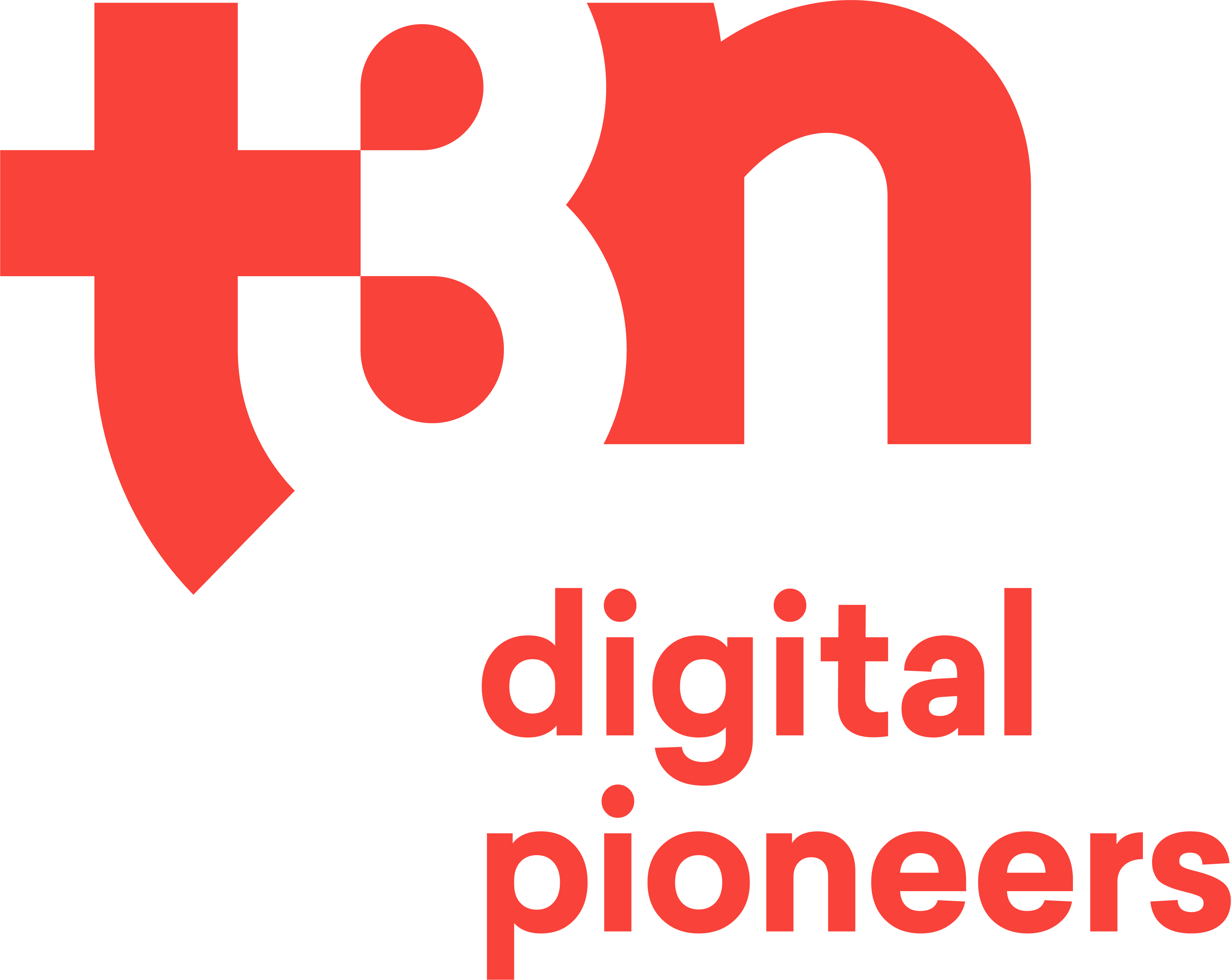 t3n – digital pioneers
Kriegerstraße 40, 30171 Hannover +49 (0)511 - 16 59 44-0
info@t3n.de
https://t3n.de/
t3n – platform for digital pioneers and the digital economy t3n is the leading magazine and platform focused on our digital future. Developments and trends concerning digital business are being discussed online as well as in the quarterly issued print magazine. The editors cover useful and relevant content for a unique community of digital pioneers.
Standnummer
F.30
Halle
Halle 4.2
---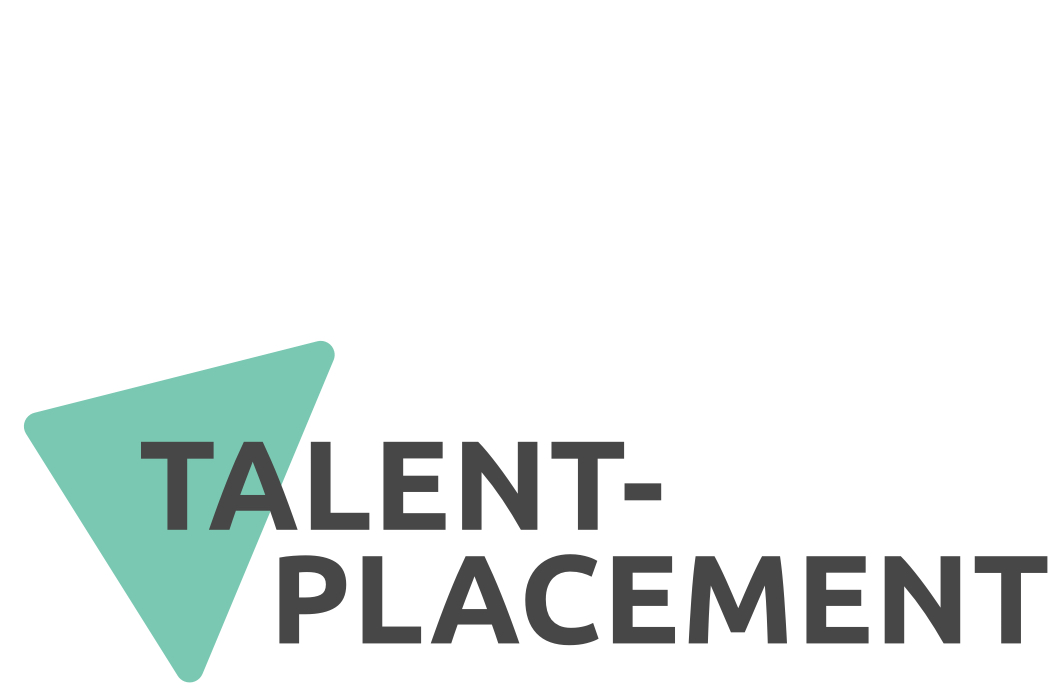 Talent Placement
Friedrichstraße 62, 10117 Berlin +49 (30) 390 88 500
info@talent-placement.com
https://www.talent-placement.com/
Ihre Vorteile Nie mehr Stress mit Kündigungen Verhelfen Sie zum neuen Job Für die Betroffenen wie für das Unternehmen – Kündigungen sind nie einfach. Mit Talent-Placement unterstützen Sie Ihre MitarbeiterInnen bei ihrem weiteren Berufsweg und beweisen Verantwortungsbewusstsein.
Standnummer
G.22
Halle
Halle 4.1
---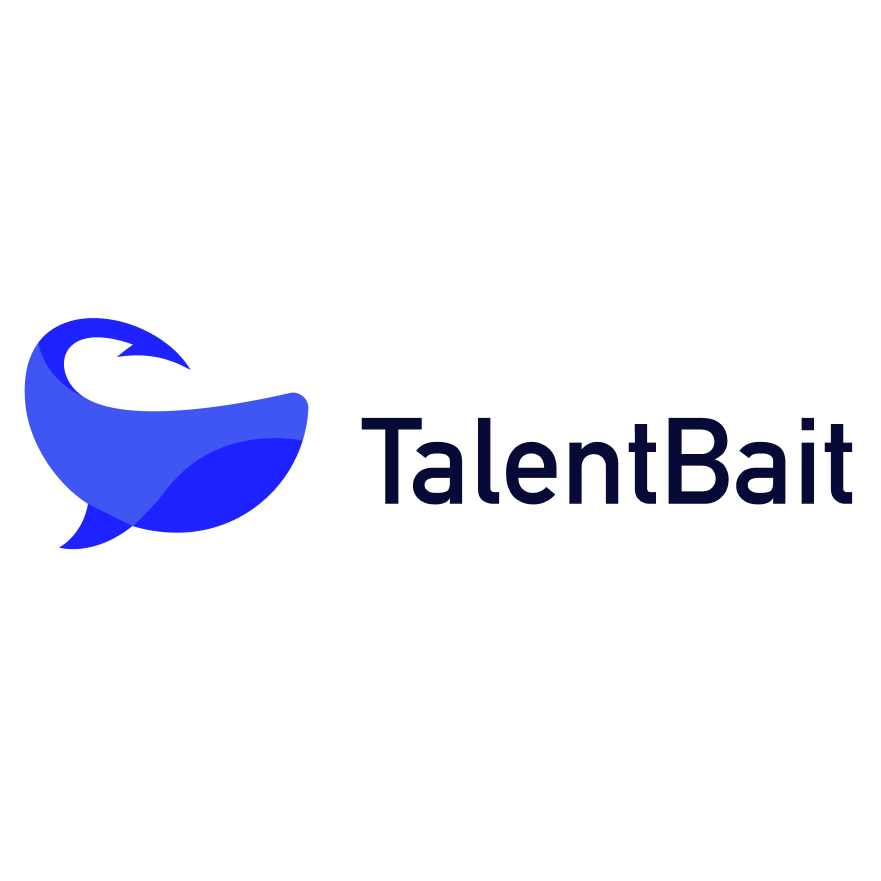 TalentBait GmbH
Hermannstrasse 13, 20095 Hamburg 040228215060
info@talentbait.com
www.talentbait.de
As a social media recruiting service, TalentBait helps small and large companies to find the ideal candidates with targeted online advertising on all social media channels. TalentBait enables ad design, monitors real-time campaign performance and enables a modern, applicant-centric candidate journey via WhatsApp. Since it was founded in 2017, TalentBait has run more than 10,000 social media recruiting campaigns and works successfully with clients such as EDEKA Südwest, Computacenter and the Diakonische Altenhilfe Wuppertal.
Standnummer
G.18
Halle
Halle 4.1
---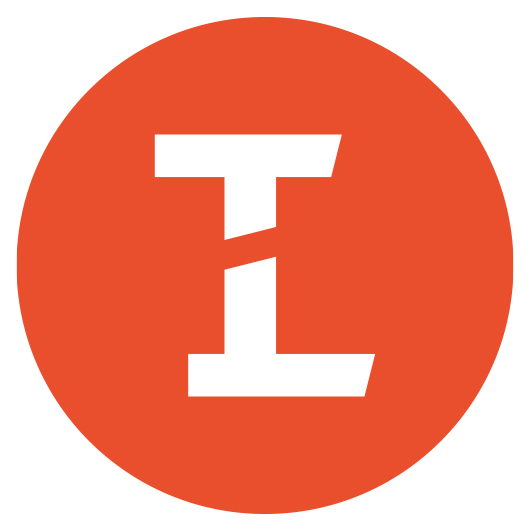 TALENTLOTSEN GmbH
Nobistor 16, 22767 Hamburg 040 8821565 20
raas@talentlotsen.de
https://www.talentlotsen.de
Recruiting-as-a-Service as its best: Mit mehr Flexibilität und Transparenz, innovativen Recherche- und Ansprachetools sowie einer intensiven und persönlichen Kandidatenbetreuung unterstützt die erfolgreiche Hamburger Personalberatung TALENTLOTSEN GmbH Unternehmen bei der Besetzung ihrer freien Stellen.
Standnummer
J.02
Halle
Halle 4.1
---

talentry by CleverConnect
Nymphenburger Straße 86, 80636 München +4989262000246
kontakt@cleverconnect.com
wwww.cleverconnect.com/de
CleverConnect is a European specialist of talent acquisition solutions. Our AI-powered Candidate Experience Platform helps companies to attract qualified candidates (talent sourcing, employee referral and advocacy), build long-term relationships with them (career sites, talent nurturing, CRM), identify their skills and potential (video interviewing, CV scoring, talent matching) and provide them with an fulfilling candidate journey. In June 2022, CleverConnect and Talentry joined forces to become the European champion for talent acquisition solutions.
Standnummer
J.38
Halle
Halle 4.1
---

Talentsoft GmbH (nun Cegid Talentsoft)
Spichernstrasse 6D, 50672 Köln +492211688030
contact.de@talentsoft.fr
www.cegid.de
In a rapidly changing World of Work, Cegid Talentsoft helps companies rethink HR and give them a competitive edge through sustainable HR transformation. Cegid Talentsoft is Cegid's cloud-based Human Capital Management platform. With more than 2,000 installations, it serves international clients across a wide range of industries.
Standnummer
C.26
Halle
Halle 4.2
---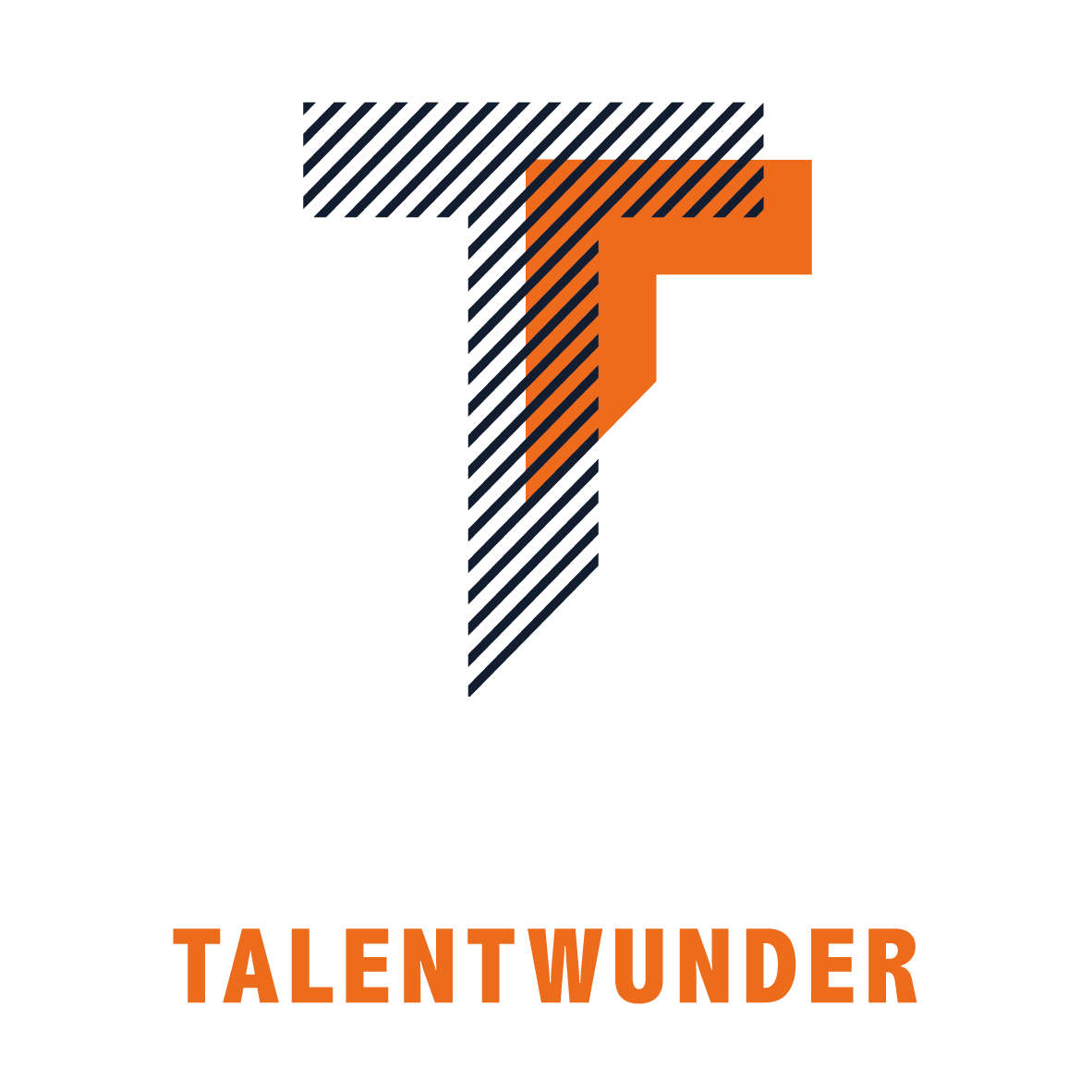 Talentwunder GmbH
Jägerstraße 51 D-10117 Berlin +49 (0) 30 120 83 49 0
hello@talentwunder.com
talentwunder.com
With the Talentwunder app, you always reach the right candidates - whether active or passive. We offer you and your company direct access to more than 1 billion profiles from over 30 recruiting-relevant networks and platforms, naturally GDPR-compliant. But that's not all: with our integrated job ad module, you can create ads with just a few clicks and automatically publish them on over 900 job portals.
Standnummer
J.28
Halle
Halle 4.1
---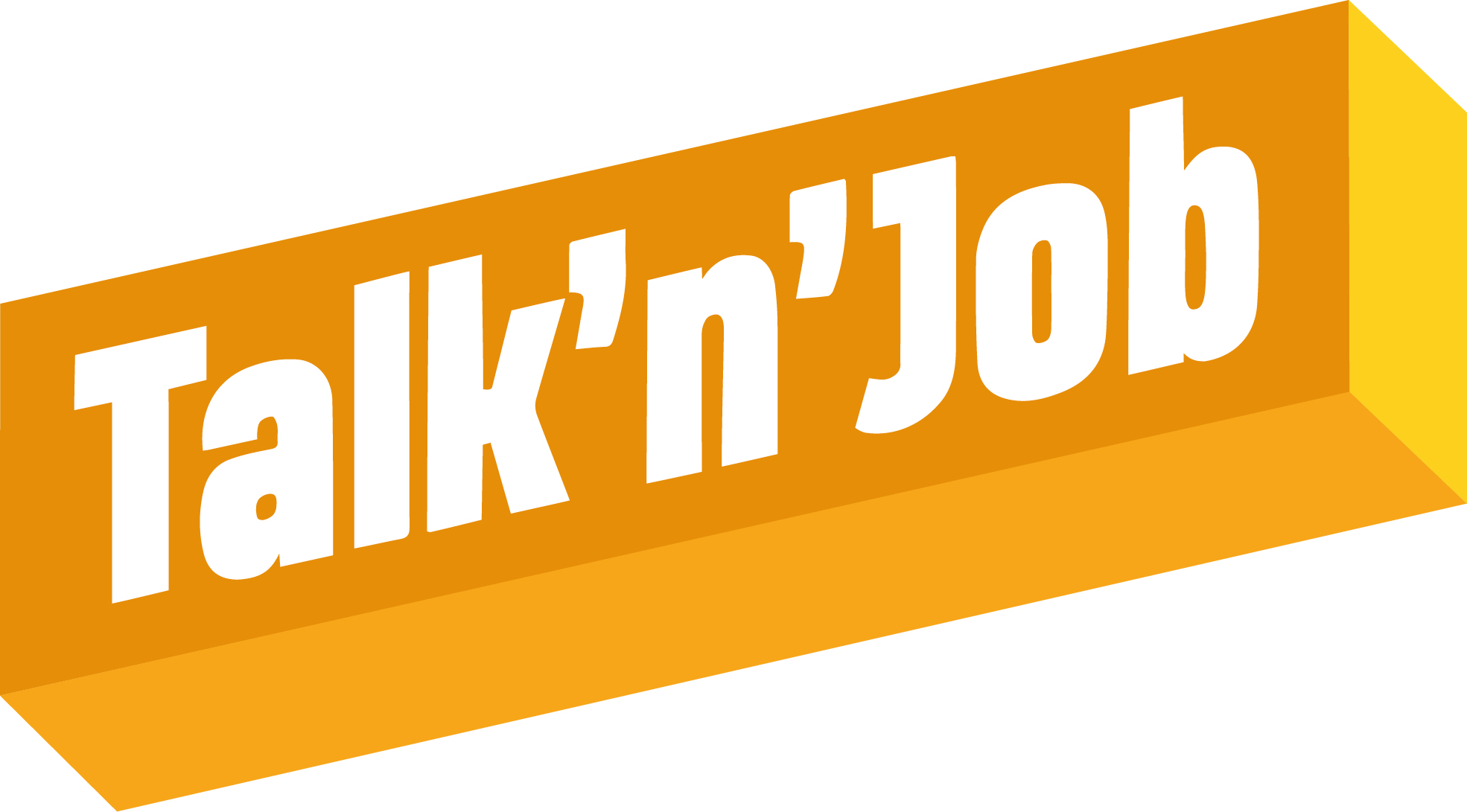 Talk'n'Job by ApplyZ GmbH
Bergheimerstraße 147, 69115 Heidelberg +49 6221 187 85 33
info@talkandjob.de
https://www.talk-n-job.de/de
Talk'n'Job, a voice-guided chat application via mobile phone incl. profiling, is about quick and easy high volume recruiting (blue collar e.g. storage, driver, services) and trainees. The direct benefit of Talk'n'Job is therefore to generate more applicants cost-effectively (up to 40%) and to transfer the structured profile into the internal application process. Clients: e.g. REWE, Würth, Westwing, B.Braun, restaurants, Rhenus
Standnummer
SUV - F.36-25
Halle
Halle 4.2
---

Talto - Talents of Tomorrow
Hohenstaufenring 17, 50674 Köln +49 176 70324458
service@talto.com
www.talto.com
Talto - die Employer Branding Plattform. Mit nur einer Plattform dort sein, wo deine Talente von morgen sind. Positioniere deine Employer Brand bei Talto und erreiche über 800.000 Studierende & Absolvent*innen im gesamten DACH-Raum. Mit einfachen Content-Formaten helfen wir dir, deine Inhalte so zu kreieren, dass du zeitsparend jungen Talente überzeugst, verwandeln diese in Social Media Kampagnen und generieren für dich maximale Reichweite. Jetzt Zeitvorsprung nutzen und deinen Talente Pool von morgen aufbauen
Standnummer
G.12
Halle
Halle 4.1
---
tangensQ GmbH
Barckhausenstr. 20, 21335 Lüneburg 04131 22 38 995
info@tangensq.de
www.tangensq.de
tangensQ is an institute that deals specifically with the topics of personality development, leadership, management, communication and organizational development. We help you to develop 'Q'. Q stands for qualification but also for quality. In a broader sense, it is about personal quality and corporate quality. Personal quality is for example in the form of leadership, and corporate quality is for example in the form of corporate and organizational development. For your personnel and organizational development, we are here as a competent group of trainers and consultants.
Standnummer
H.32
Halle
Halle 4.1
---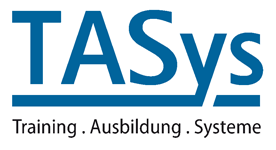 TASys GmbH
Kölner Str. 41, 51379 Leverkusen 0214 35 20 70 80
b2b@tasysgmbh.de
https://www.tasys-academy.de/
TASys GmbH stands for change and new possibilities in the field of recruiting and training. Let us consult you and assure you of our solutions on how to efficiently recruit individualized consultants for your company. Our primary goal is to open up perspectives for people and to work with our customers towards solutions for the current challenges of the constant change of our time. TASys GmbH, your Germany-wide education and consulting service provider.
Standnummer
LTA - H.61-1
Halle
Halle 4.1
---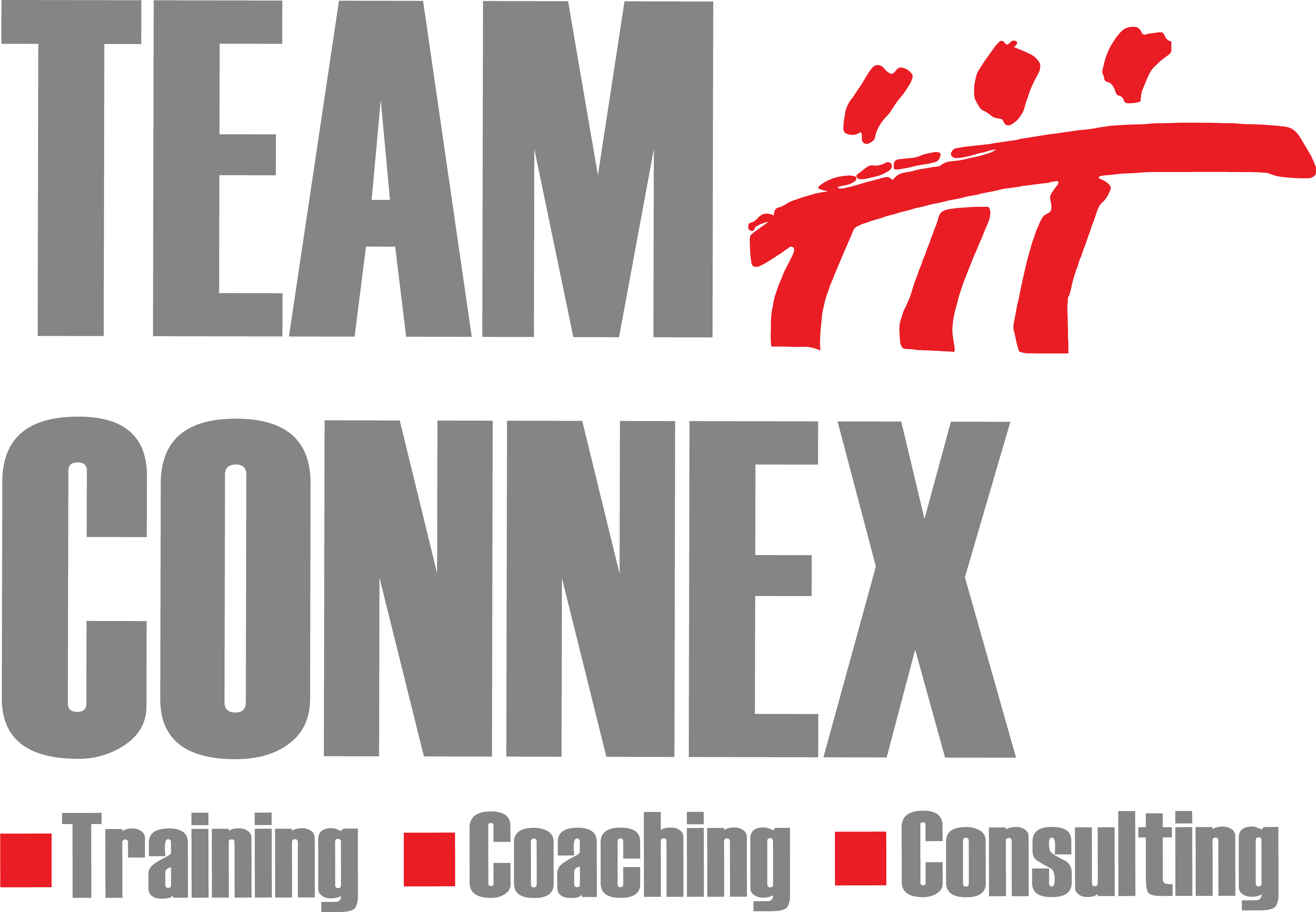 TEAM CONNEX AG
Schönbuchstr. 48, 71155 Altdorf 07031 2703-0
antoniadis@teamconnex.com
www.teamconnex.com
We want to be more than just a trainer - a source of inspiration, an expert and a sparring partner! TEAM CONNEX AG has 39 years of experience in conceptual personnel and organizational development. We work with small and medium-sized companies as well as large international corporations. We always adapt our training offers to the specific company culture, industry, initial situation, objectives and target group. We have been supporting many of our clients for more than 20 years in their development, implementation and continuous improvement of development measures.
---

Teamprove GmbH
Heidestraße 52, 61276 Weilrod +49 6083 4088719
kontakt@teamprove.de
https://www.teamprove.de
We are rooted in Germany, with an international team of practitioners and long standing experience with companies of the most diverse sectors and sizes. Wether a start-up or a multinational corporation, we know the pitfalls of cross-cultural communication and collaboration across sites. Markets are on the move and the environment of organisations is changing just as radically as the understanding of teamwork and leadership. We are your partner for assessing the challenges of globalisation and digitisation, developing suitable options for action and put those ideas into action.
Standnummer
G.32
Halle
Halle 4.1
---
Textmetrics
Oude Oeverstraat 120-6, 6811 JZ Arnhem +31 (0) 26 808 0191
team@textmetrics.com
https://www.Textmetrics.com
Are you struggling with gender biased texts or do you want to use your employer branding correctly throughout the organization? Our goal is to address the world and exclude nobody. While you are writing, the platform reads along with you and gives you real-time feedback and suggestions to optimize your texts. Share your Diversity, Equity and Inclusion standards within all your texts and job ads to ensure everybody feels like they belong within your company. Textmetrics. Your smart AI writing assistant for writing high quality job ads. Get a free trial: https://bit.ly/3flDlLR
Standnummer
H.23
Halle
Halle 4.1
---

Ticketsprinter GmbH
Jakob-Latscha-Straße 3, 60314 Frankfurt am Main 069 / 153 225-30
info@ticketsprinter.de
mitarbeiteraktionen.de
Benefits besser machen und Mitarbeitende nachhaltig zufriedenstellen – daran arbeitet das Team von Ticketsprinter seit 2009. 2022 nutzen bereits über 3.000 Unternehmen die kostenfreie Vorteilsplattform Mitarbeiteraktionen.de. Mitarbeitende können frei aus über 1.800 exklusiven Angeboten wählen. Dabei stehen regionale Events und Erlebnisse, aber auch Deals für Onlineshops und leckere Gastronomieangebote zur Verfügung. Mitarbeiteraktionen Business unterstützt zusätzlich im Employer Branding, u. a. durch weitere B2B-Konditionen und Hilfe bei der Abwicklung von Teamevents und Firmengeschenken.
Standnummer
EBX - K.60-11
Halle
Halle 4.1
---

Timecount GmbH
Rathausstraße 14, 83022 Rosenheim 08031 22 05 19 99
sales@timecount.com
timecount.com
Timecount ist eine innovative Cloud-Software für Unternehmen mit hohem Personaleinsatz und bildet den kompletten Prozess von der Personalverwaltung über die Planung bis hin zur Zeiterfassung ganzheitlich ab. Unsere Softwarelösungen sind so individuell wie die Unternehmen, die sie einsetzen. Mit unserem modularen System bieten wir hochflexible Anpassungen in Echtzeit während des Geschäftsbetriebs. Die Software verfügt über eine umfangreiche Personal-, Kunden- und Auftragsverwaltung, sowie eine Personalplanung mit Mitarbeiter-App und vorbereitender Lohnbuchhaltung.
Standnummer
F.15
Halle
Halle 4.2
---

timeloop powered by Randstad
Frankfurter Strasse 100, D-65760 Eschborn 06196 76612000
Benjamin.Becker@randstad.de
https://www.timeloop.com
The flexible time recording system "timeloop" for recording the working time of your employees is a web-based management system that is suitable for companies of all sizes - from small businesses to medium-sized companies to corporate groups. Time recording can be done in different ways - with a mobile phone, in the internet-based employee portal or at a time recording terminal. The recorded time data is transmitted to the timeloop portal in real time.
Standnummer
D.21
Halle
Halle 4.2
---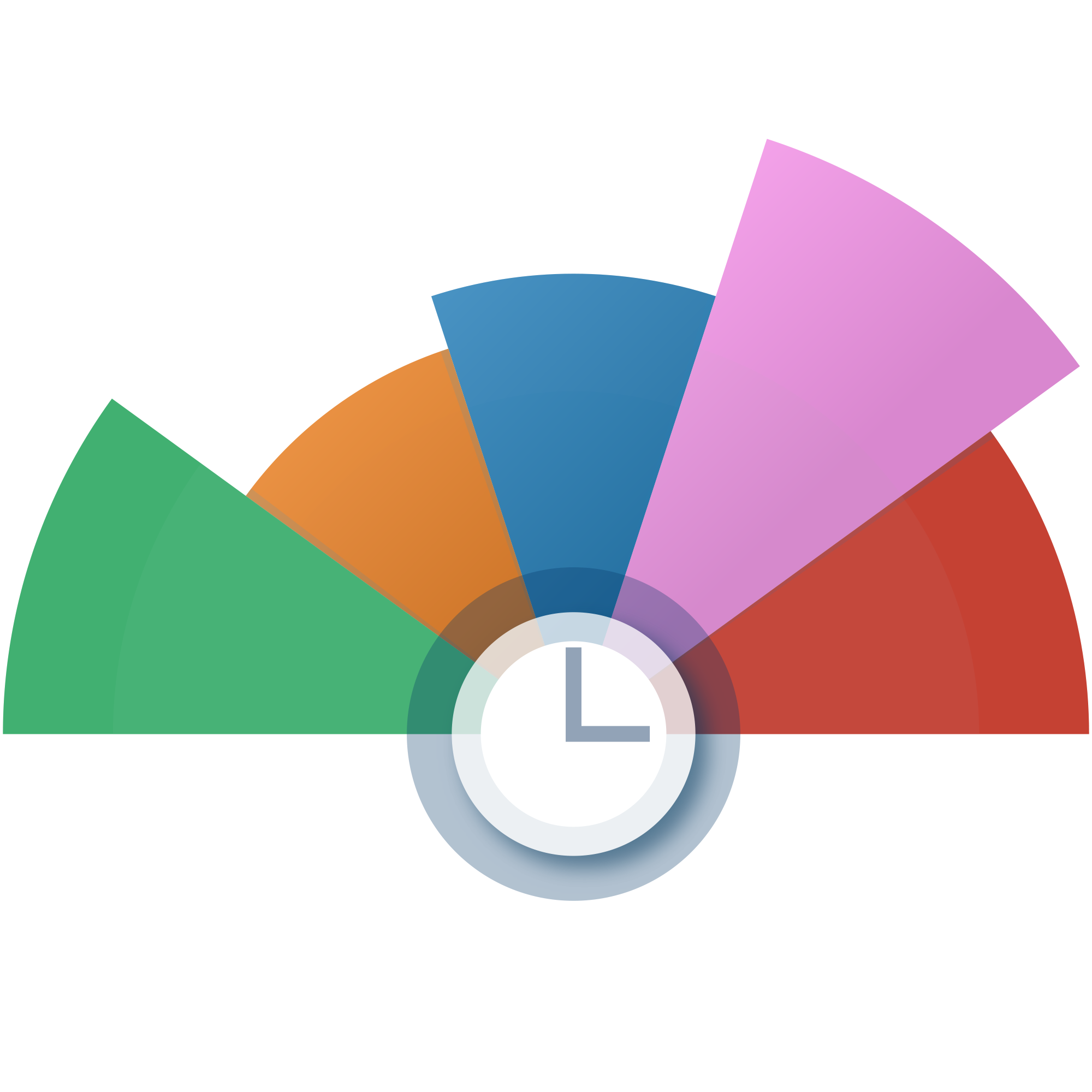 TimeTracking - H&L Solutions GmbH
Am Ziegelfeld 28, 51399 Burscheid +49 2174 - 30710-0
marco.kersting@hl-solutions.de
https://timetracking-online.com/
H&L Solutions GmbH develops software solutions as required by the market and the user. These are extremely practice-oriented, not overloaded, but always particularly up-to-date and innovative. TimeTracking is a 100% web/mobile-capable software solution for the segments working time recording, digital absence management and performance recording incl. project and budget controlling. With TimeTracking, the digitalization of time recording has been implemented. TimeTracking is agility and mobility in action - modern, particularly secure and effectively tailored to individual needs.
Standnummer
F.03
Halle
Halle 4.2
---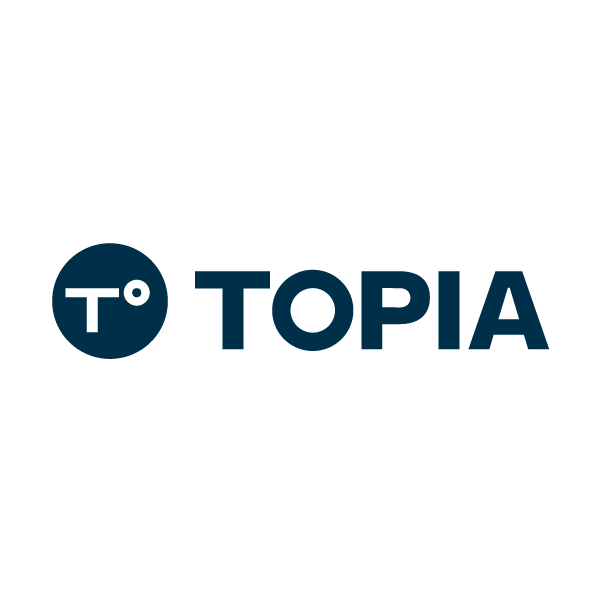 Topia
2443 Fillmore Street, PMB 380-1704, San Francisco +44-20-7661-1878.
info@topia.com
www.topia.com
Topia is the leader in Global Talent Mobility. We empower companies to deploy, manage and engage employees anywhere in the world. The Topia platform enables organizations to deliver mobility as part of a broader talent strategy encompassing all types of employee movement – remote and distributed workforces, business travel, to more traditional relocations and assignments. This drives enhanced employee experiences and competitive advantage by ensuring the right people are in the right place at the right time, while staying compliant no matter where they are. Visit www.topia.com
Standnummer
D.37
Halle
Halle 4.2
---

Trendence
Friedrichstraße 70 030 259 29 88 0
info@trendence.com
www.trendence.com
Since more than 20 years, Trendence stands for data-driven recruiting and employer branding. As an independent consulting and market research institute, we support employers with our data and insights in upcoming strategic and operational decisions in the areas of employer branding, HR marketing, and recruiting.
Standnummer
K.60-15
Halle
Halle 4.1
---

TriCAT GmbH
Lise-Meitner-Str. 13, DE-89081 Ulm +49 (0) 731 140 51 98 -0
info@tricat.net
https://tricat.net
Your metaverse path: TriCAT offers integrated solutions for your virtual transformation with XR-/KI-based collaboration and learning worlds for training, software training, meetings, trade fairs, showrooms and onboarding in 3D. Connect easily worldwide - experience the world through your avatar's eyes. Out-of-the-box, intuitive to use - for all use cases. Virtual pure or hybrid. Make your company agile and realise digital twins, integrate cyber-physical systems and enable simulation-based learning as well as virtual services & support.
Standnummer
D.31
Halle
Halle 4.2
---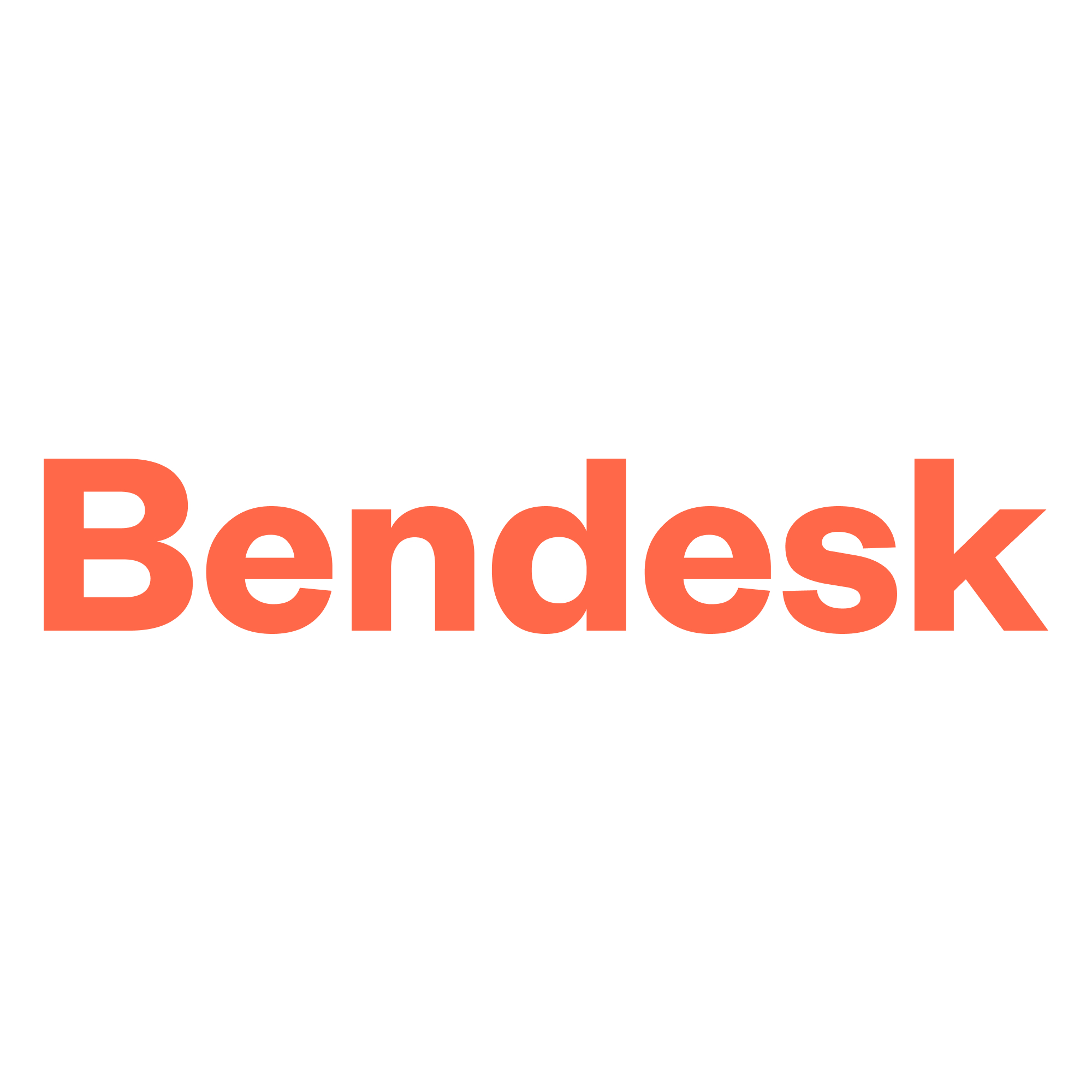 tridion benefits GmbH
An der Hasenkaule 10, 50354 Hürth 015174449984
maurice@bendesk.de
https://www.bendesk.de
tridion benefits GmbH offers holistic benefit solutions that relieve HR and enable companies to strengthen their employer branding. Customers can expect extensive knowledge about all benefits including company pension and company health care through personal consultation, webinars, and eLearning. Tridion, therefore, provides an exclusive service through in-house insurance advisors who make sure that everyone receives comprehensive and compliant advice. In addition, companies also profit from a web app, which offers a unique combination of service and self-management.
Standnummer
B.16
Halle
Halle 4.2
---

troodi GmbH
19-21 Altenbergerstr. +49 221 56095669
info@troodi.de
https://www.troodi.de
Hacking digital learning! At troodi, our mission is to drive digital learning in organizations. We develop digital learning programs and blended learning journeys that really work and help employees and organizations to reach their full potential. We combine digital learning programs with hands-on live-sessions led by experienced trainers and coaches. This combination enables maximum effectiveness, is cost-efficient and quickly achieves a wide reach.
Standnummer
SUV - F.36-13
Halle
Halle 4.2
---

Truffls GmbH
Chausseestraße 86, D-10115 Berlin +49 30 9700 5010
info@truffls.com
https://truffls.de/de/
Welcome to truffls - the #1 job app. Job hunting was yesterday - today it's all about finding a job. truffls suggests the jobs and vacancies that best match candidates' resumes, and - unlike any traditional job board - candidates can simply swipe to submit their application. The resume can be easily uploaded in the app or imported from external sources. The truffls mobile job app is the best place to start to take your career to the next level.
Standnummer
G.11
Halle
Halle 4.1
---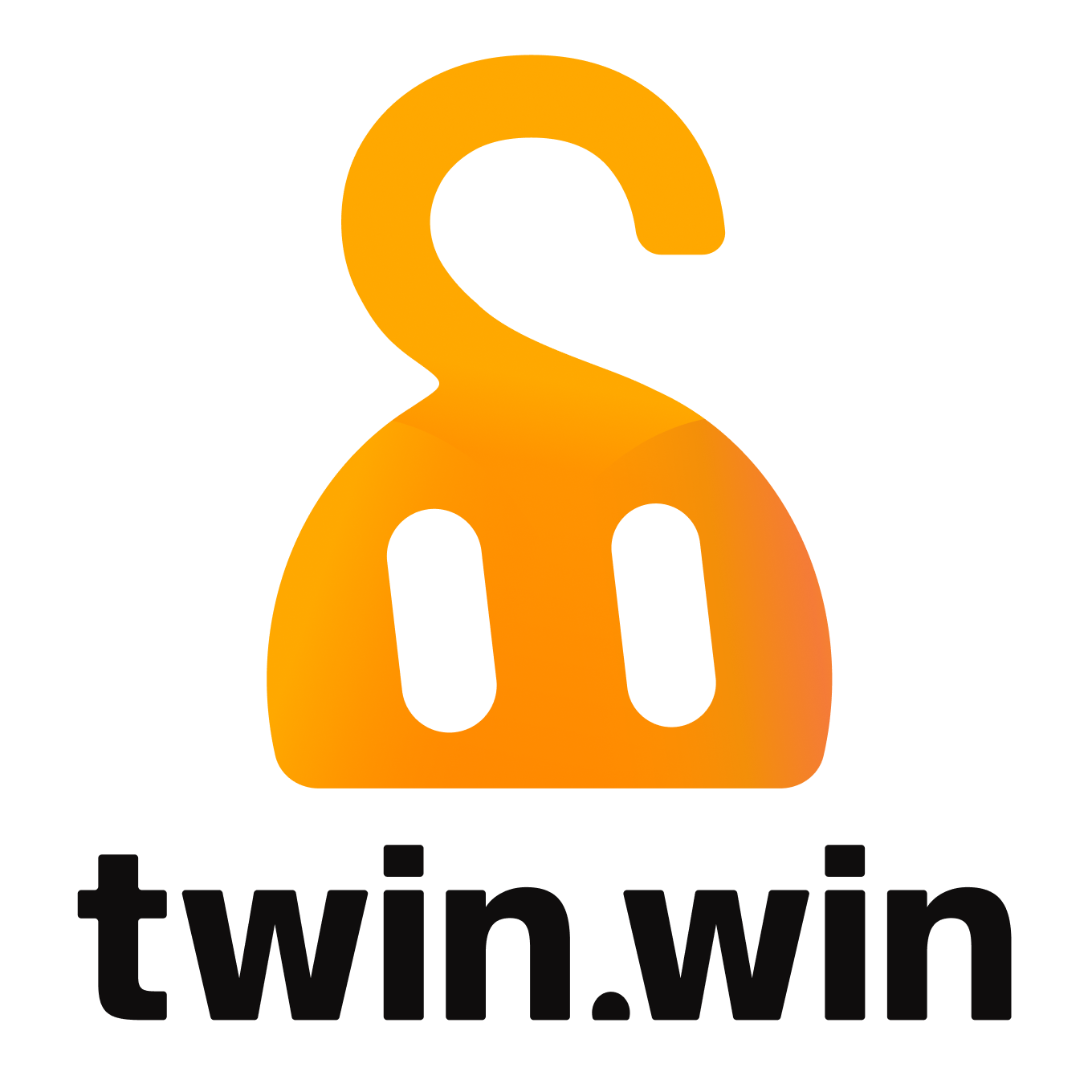 twinwin: Nie wieder Arbeitsrechts-Stress
Boddinstr. 24a, 12053 Berlin +49 30 20003425-0
info@twinwin.org
https://www.twin.win
With twinwin, German employment law finally becomes crystal clear. Our digital modules are tailored precisely to the needs of People & Culture work and deliver pragmatic solutions: Fast, reliably and at a fraction of the usual costs. Question & Answer helps you with all your daily questions. For high-risk issues, such as false self-employment or employee separation, our Robo-Expertise is at hand. And with our intuitive generators, your HR documents are always legally sound and compliant. Starting at 95 €, one month of our support usually costs less than one single call with your lawyer.
Standnummer
SUV - F.36-35
Halle
Halle 4.2
---
U
---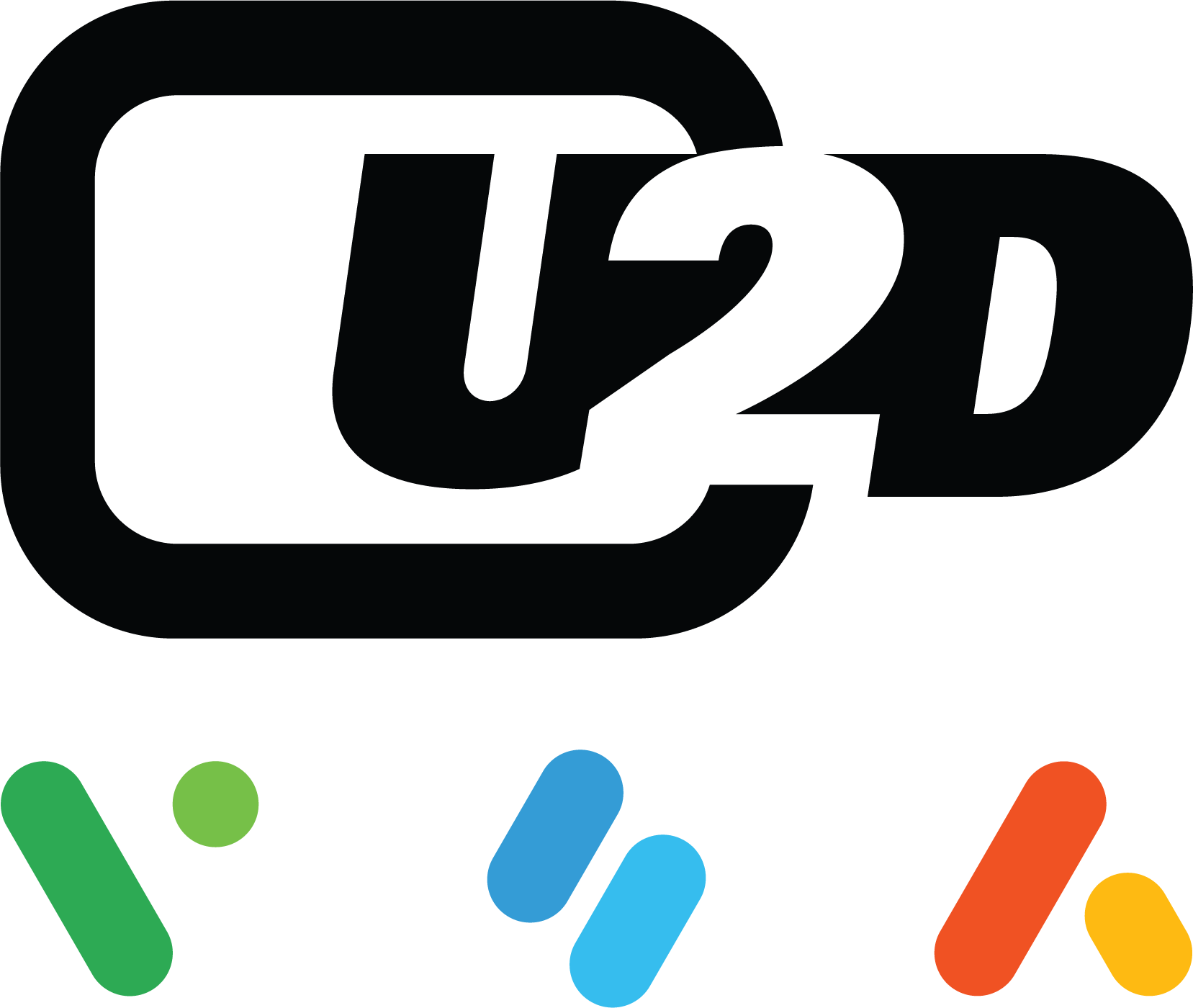 U2D | up2date solutions GmbH
Prinzregentenufer 3, 90489 Nürnberg 09112375990
info@u2d.de
www.u2d.de
Since it was founded in 2000, U2D has stood for premium digital solutions made to measure. We offer the most flexible software solutions for event management (U2D Ventari), learning management (U2D Semiro) and knowledge management (U2D Aprenia) and reliably support our customers with comprehensive advice and services. With our powerful tools and our industry-specific know-how, we specialize in complex business processes and guarantee to find a suitable solution for every challenge.
Standnummer
G.37
Halle
Halle 4.1
---

UKG - PeopleDoc Germany GmbH
Königstr. 26, D-70173 Stuttgart +49 (0)711 273500-0
hrsd-contact.de@ukg.com
https://www.ukg.de
At UKG, our purpose is people. As strong believers in the power of culture and belonging as the secret to success, we champion great workplaces and build lifelong partnerships with our customers to show what's possible when businesses invest in their people. Born from a historic merger that created one of the world's leading HCM cloud companies, our Life-work Technology approach to HR, payroll, and workforce management solutions for all people helps 70,000 organizations around the globe and across every industry anticipate and adapt to their employees' needs beyond just work. www.ukg.de
Standnummer
A.06
Halle
Halle 4.2
---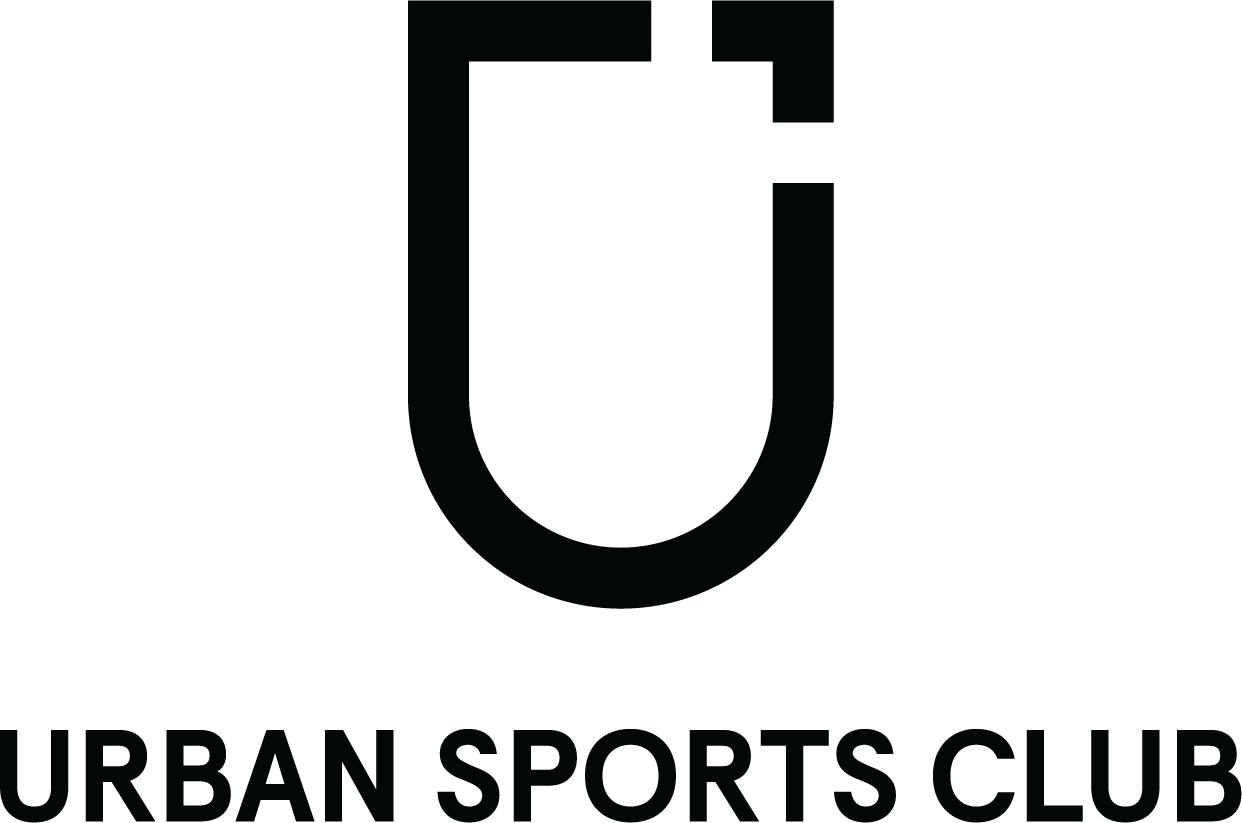 Urban Sports Club
Michaelkirchstraße 20, 10179 Berlin -
sales@urbansportsclub.com
https://corporate.urbansportsclub.com/
Urban Sports Club, Europe's leading platform for sports and wellness, gives companies of all types and sizes access to tailor-made corporate fitness offers. From fitness, yoga, swimming and climbing to team sports and wellness offers - members can put together their individual training plan from over 50 types of sport and thousands of partners across Europe and check in for sport via smartphone app. Especially in the age of the hybrid New Work, companies and their employees remain boundlessly flexible
Standnummer
D.56
Halle
Halle 4.2
---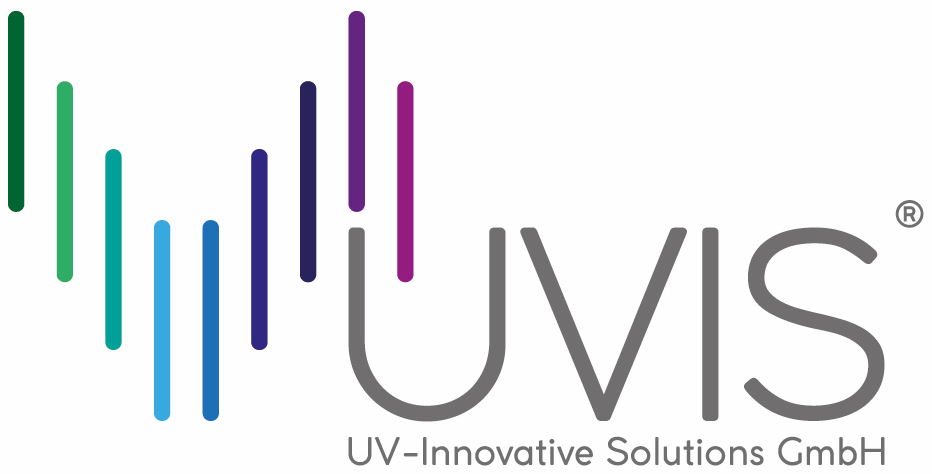 UVIS UV-Innovative Solutions GmbH
Aachener Straße 24, D-50674 Köln 0221 17735430
info@uv-is.com
https://uv-is.com
UVIS stands for innovative technologies that increase hygiene in the company and thus make the daily environment in the office a little safer from possible infections. Be it the most diverse surfaces or air, which are freed from germs of all kinds with the help of UVC radiation or antimicrobial coating. We are also happy to share our knowledge in office hygiene workshops. UVIS helps to maintain the health of your employees and thus contributes to the success of your company.
Standnummer
SUV - F.36-46
Halle
Halle 4.2
---
V
---

Value
Mainstraße 5 95444 Bayreuth 0921 530305 80
info@liotec.org
https://valueapp.de/
Value: The sustainable bonus system for your corporate goals! Off-the-shelf solutions are not enough to retain employees and to promote and motivate them in a holistic manner. Show your employees why it is worth working for you and communicate your corporate culture and goals through your individual bonus system. Attractive benefits that go down well No more gas vouchers: Offer a wide range of attractive employee benefits. Choose for yourself whether you want to use tax-free benefits in kind, CSR offers or other corporate benefits.
Standnummer
SUV - F.36-32
Halle
Halle 4.2
---

VERAENDERUNGSKRAFT
Werkstatt 2, Hanomaghof 2 30449 Hannover 0511 – 87 45 80 20
kontakt@veraenderungskraft.de
https://www.veraenderungskraft.de/
Wir verfügen über langjährige Coaching-Erfahrung in verschiedenen Branchen, Technologien und Organisationsformen von der Team- bis zur Führungsebene. Unser erklärtes Ziel ist es, Unternehmen im deutschsprachigen Raum dabei zu helfen, ihre Arbeit sinnstiftender und einfacher zu gestalten. Dies tun wir über Trainings- und Ausbildungsangebote (Agile Coach Ausbildung, Agile Leadership Ausbildung), Agile Coaching und Events und Konferenzen, die wir veranstalten. Unsere Schwerpunkte hierbei sind die Konzepte agiler Methoden und agiler Organisationen.
Standnummer
G.39
Halle
Halle 4.1
---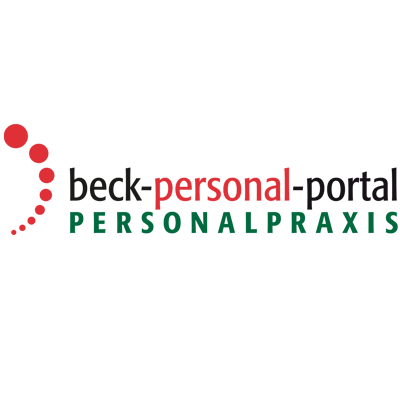 Verlag C.H.BECK
Wilhelmstr. 9, 80801 München +4989381890
kundenservice@beck.de
https://personal-portal.beck.de/
Das Modul beck-personal-portal PREMIUM deckt alle für die Personalarbeit wichtigen Inhalte ab. Neben dem Arbeitsrecht werden auch sozialversicherungs- und steuerrechtliche Themen sowie Aspekte des Human Resource Managements praxisgerecht dargestellt; über 5000 Stichworte sind verlinkt mit Checklisten, Mustern und Formulierungshilfen, Berechnungsprogrammen und Kommentaren. Lernen Sie unser Fachmodul beck-personal-portal PREMIUM kennen und überzeugen sich von den Vorteilen! Kostenlos - informieren - ausprobieren und vom Messeangebot profitieren!
Standnummer
I.51
Halle
Halle 4.1
---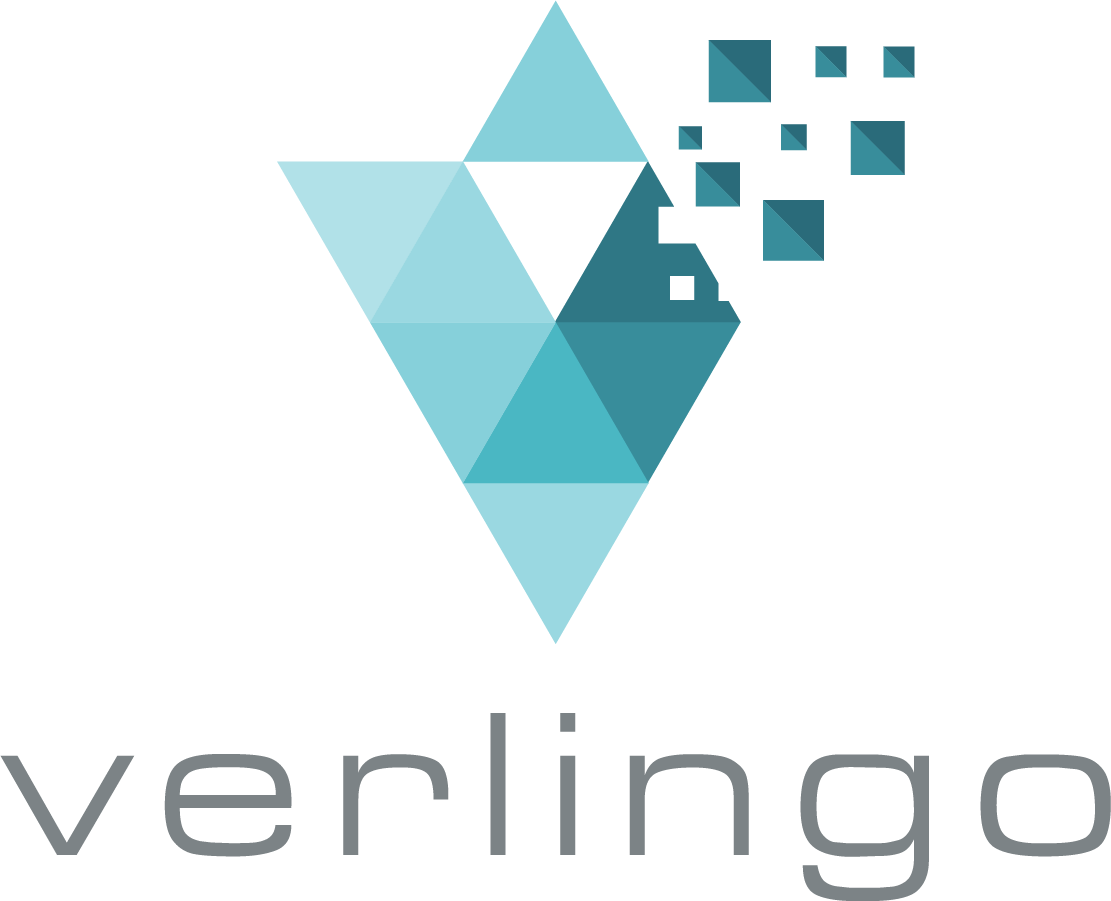 verlingo GmbH
Ludwig-Erhard-Straße 18, 20459 Hamburg +49 160 - 790 38 97
info@verlingo.de
www.verlingo.de
verlingo develops intelligent software solutions for HR professionals, recruiters and staffing agencies. The verlingo TalentScout was developed specifically for the needs of small and large recruiters and convinces with high-quality, automatically generated candidate exposés and instant feedback on the proposed candidates. Thanks to the verlingo ZeugnisGenerator, startups, SMEs and large companies in the DACH region can easily and quickly create legally compliant job references. Save time & resources by easily involving employees and managers.
Standnummer
SUV - F.36-27
Halle
Halle 4.2
---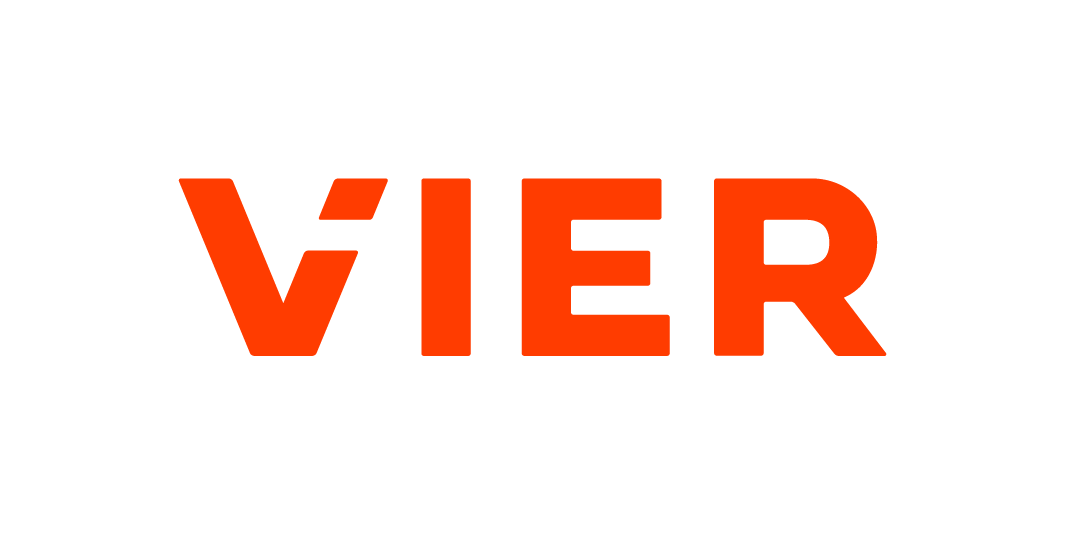 VIER GmbH
Hamburger Allee 23, 30161 Hannover +49 (0) 51130039900
info@vier.ai
www.vier.ai
VIER rethinks communication and combines artificial and human intelligence, experience, intuition and innovation. VIER solutions optimize contact based business processes. This includes AI solutions for HR management such as VIER Emotion Analytics and VIER Evaluation. You use them to analyse, classify and optimize the effects of spoken and written language - for example in the context of management development, communication training and a living corporate culture.
Standnummer
H.29
Halle
Halle 4.1
---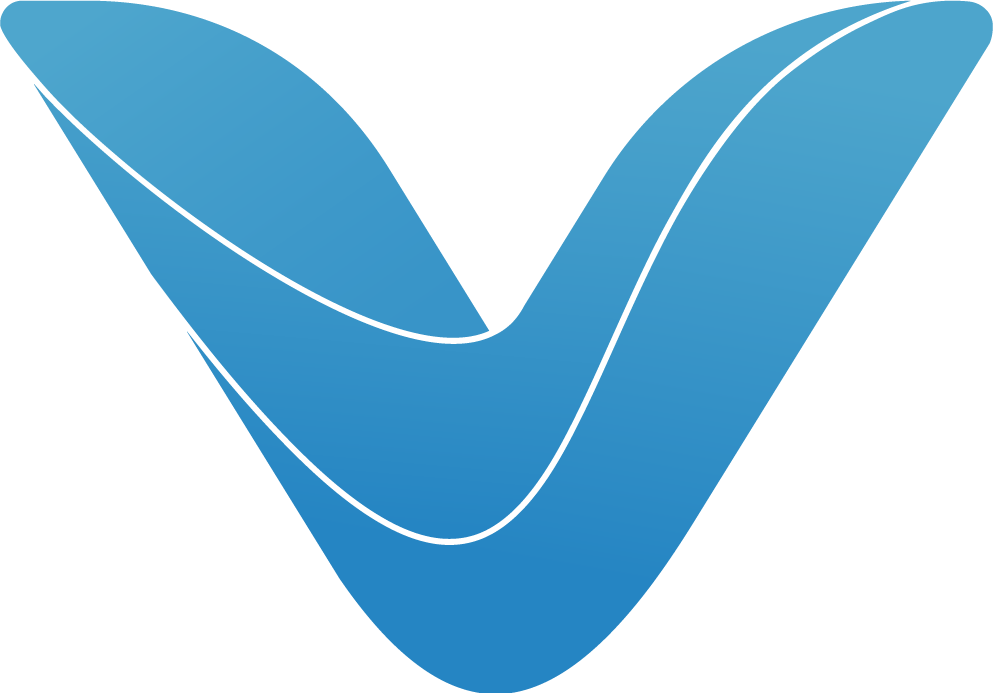 viind
Dettelbachergasse 9, D-97070 Würzburg 0931 73040399
info@viind.com
https://www.viind.com
Recruiting with WhatsApp & Co.! The goal of viind is to create fast and attractive communication channels between applicants and companies. With viind you can reach your candidates exactly where they are every day anyway: WhatsApp, Facebook, Instagram, and much more. Candidates can apply to you conveniently via WhatsApp & Co. - fast, easy and GDPR-compliant! Come to our booth for a personal live demonstration!
Standnummer
D.26
Halle
Halle 4.2
---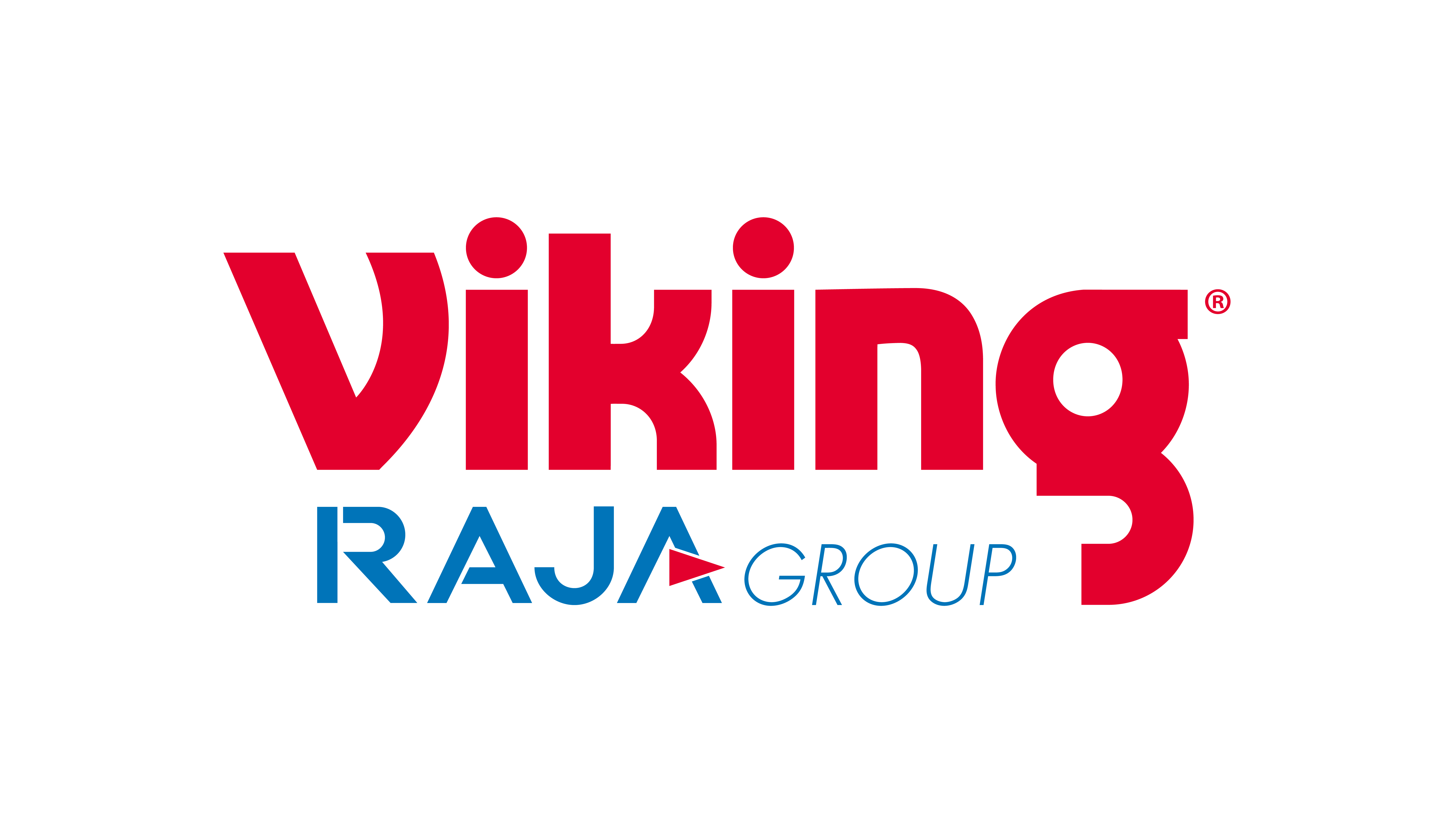 Viking Europe
Linus-Pauling-Str. 2 06026 - 97 345 345
kontakt@viking.de
www.viking.de
Wherever and however you work – we are here for you! As a leading experts in workplace solutions, we know better than anybody that the way we work has changed throughout the years. Since 1960 we have led workplace transformation. In 1990 we began assisting companies in their adjustment from paper to computer under the name Viking Direct in Europe, and we are now present in the new era of hybrid working. We wish to use our vast experience to help you elevate your business!
Standnummer
B.46
Halle
Halle 4.2
---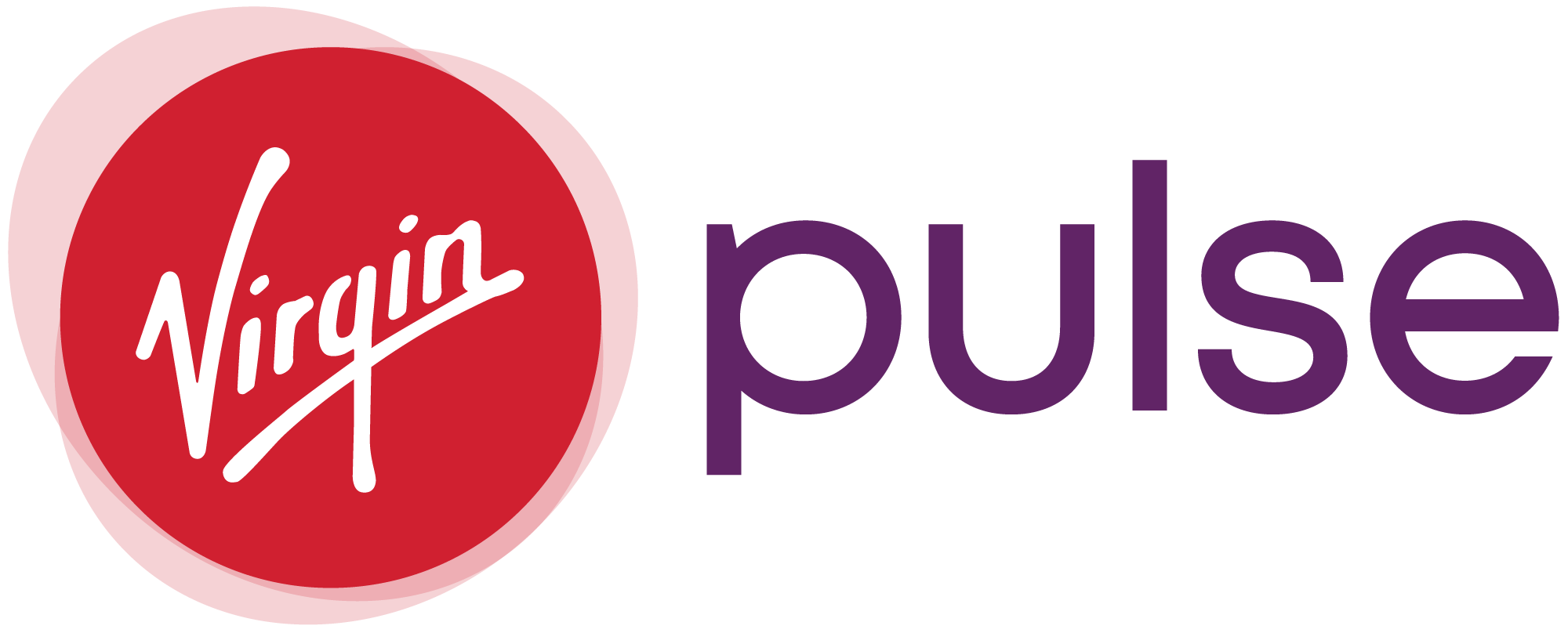 Virgin Pulse
Seehofstrasse 6, CH-8008 Zürich +41 44 56 16 998
enquiry-ch@virginpulse.com
https://international.virginpulse.com/de/
Virgin Pulse bietet eine Bandbreite an erstklassigen Lösungen, um Wohlbefinden und Engagement der Mitarbeiter zu stärken und sowohl positive als auch messbare Ergebnisse zu erzielen. Mit mehr als 18 Jahren globaler Markterfahrung haben wir uns zum führenden Anbieter digitaler Gesundheitslösungen entwickelt. Mittlerweile entscheiden sich jährlich über 7.000 Unternehmen für Virgin Pulse, um deren Belegschaft langfristig und nachhaltig zu einem gesünderen Lebensstil zu motivieren, und somit unternehmensrelevante Ergebnisse zu beeinflussen.
Standnummer
B.52
Halle
Halle 4.2
---

Vistra Deutschland
Birketweg 31 +498913990074
christopher.dieter@vistra.com
http://www.vistra.com/de
Vistra is an international payroll and corporate services provider. We operate with over 5000 employees in 85 offices spread across 45 jurisdictions worldwide. Vistra offers a broad portfolio of highly flexible and combinable services, including global payroll. Complementary services include advice on setting up foreign branches, domiciliation and secretarial services, shelf company acquisition, tax advice, financial accounting, financial statements and tax returns.
Standnummer
C.12
Halle
Halle 4.2
---

VOCANTO GmbH
Otto-Lilienthal-Straße 11, 50259 Pulheim +49 (0) 2238 / 941 82 60
support@vocanto.de
https://www.vocanto.de
VOCANTO ist die innovative E-Learning-Plattform für Ihre Erstausbildung. Auszubildende begreifen komplexes Fachwissen und erzielen super Prüfungsergebnisse. Ausbilder:innen lieben den geringen Administrationsaufwand. Einfach, praxisnah, sofort startklar! Über 1.600 Lerneinheiten, anschauliche 3D-Animationen, Übungsaufgaben, Prüfungsvorbereitungen und Gamification-Elemente motivieren zum Selbstlernen. Vertrauen Sie einem der führenden Anbieter: über 40.000 Azubis lernen bereits begeistert mit uns! Machen Sie mit VOCANTO Ausbildung zur Talentschmiede Ihres Unternehmens.
Standnummer
I.45
Halle
Halle 4.1
---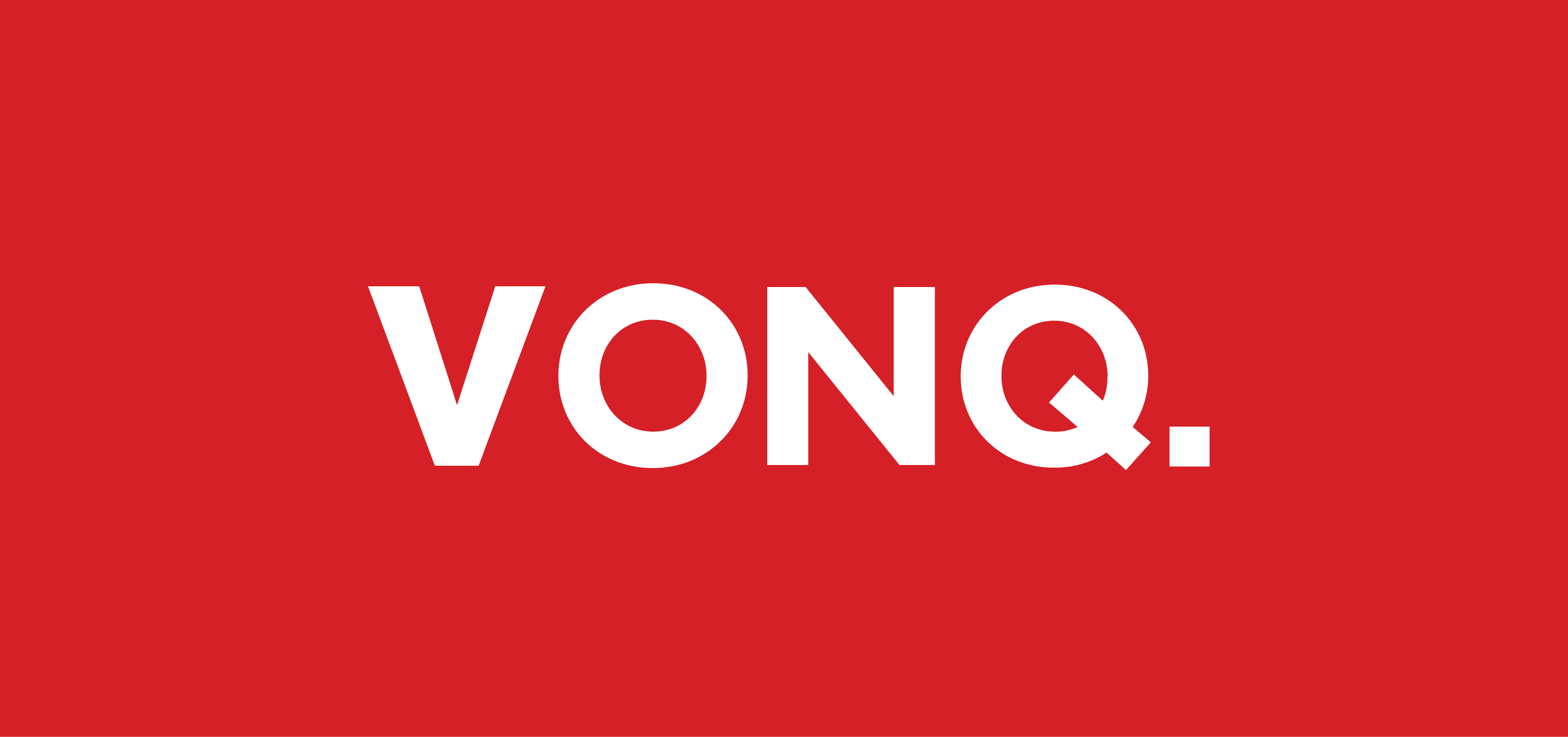 VONQ GmbH
Georg-Glock-Straße 8, 40474 Düsseldorf 0211 96659776
kontakt@vonq.com
www.vonq.de
At VONQ we publish jobs online - uncomplicated and more successful for everyone. Today, more than 1,000 leading companies - including over 25 Global Fortune 500 - use VONQ every day to strengthen their employer brand, post job ads quickly and easily, and reach the right talent - as a simple solution or directly from their applicant management system. We back our solutions with reliable automation, data-driven recommendations, recruitment marketing expertise, programmatic advertising, and meaningful reporting.
Standnummer
H.20
Halle
Halle 4.1
---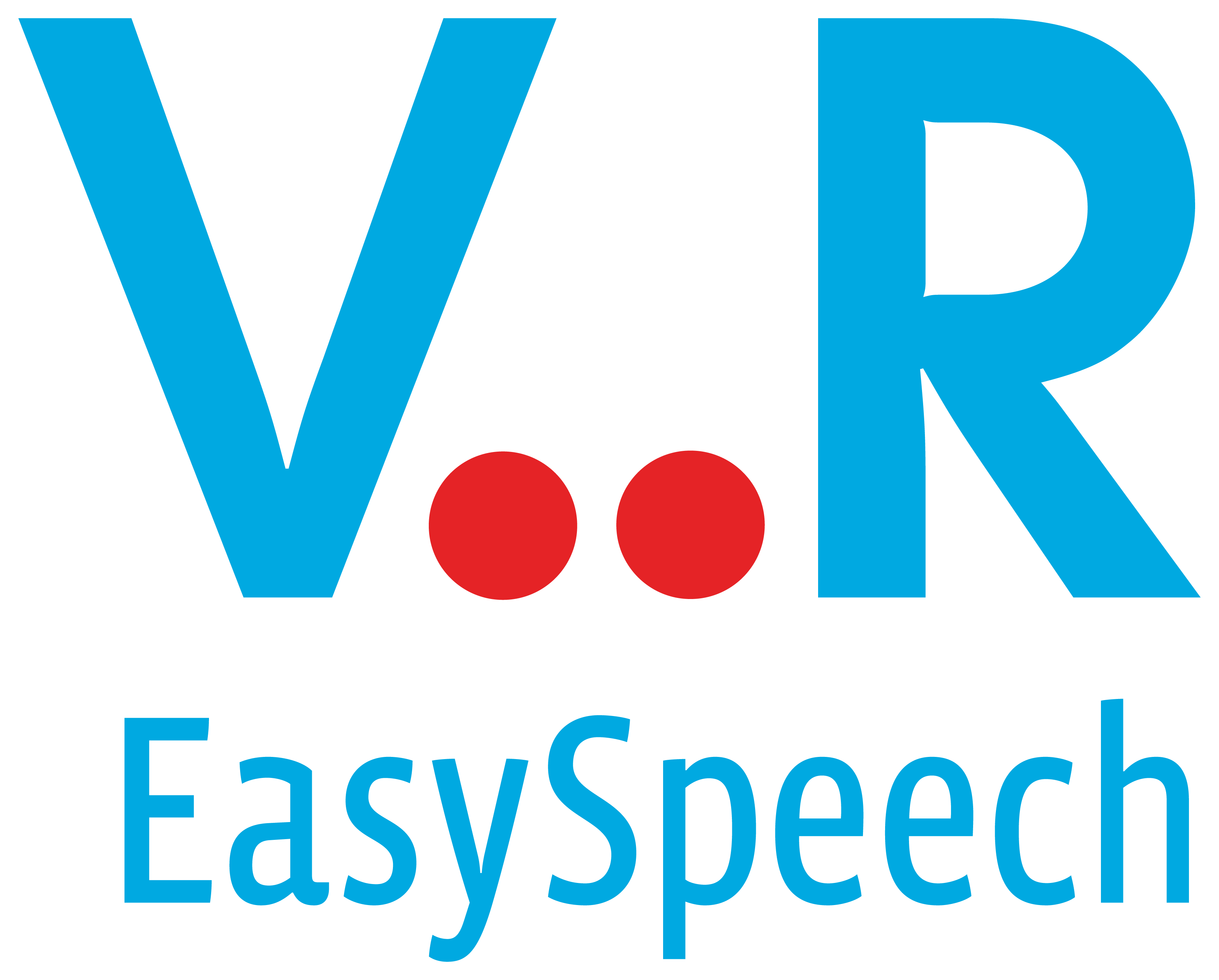 VR EasySpeech - Soft Skill App
Barmbeker Str. 4a, 22303 Hamburg 040-41332169
kontakt@training-vr.de
https://www.training-vr.de/
With VR EasySpeech, there is finally an AI-supported virtual reality application with which you can reduce your speech anxiety and develop your rhetorical skills step by step in a protected space. Prepare as a keynote speaker for congresses, trade fairs and conferences. Train your presentation in VR goggles in front of a realistic audience and receive automated feedback through our artificial intelligence.
Standnummer
J.48
Halle
Halle 4.1
---
W
---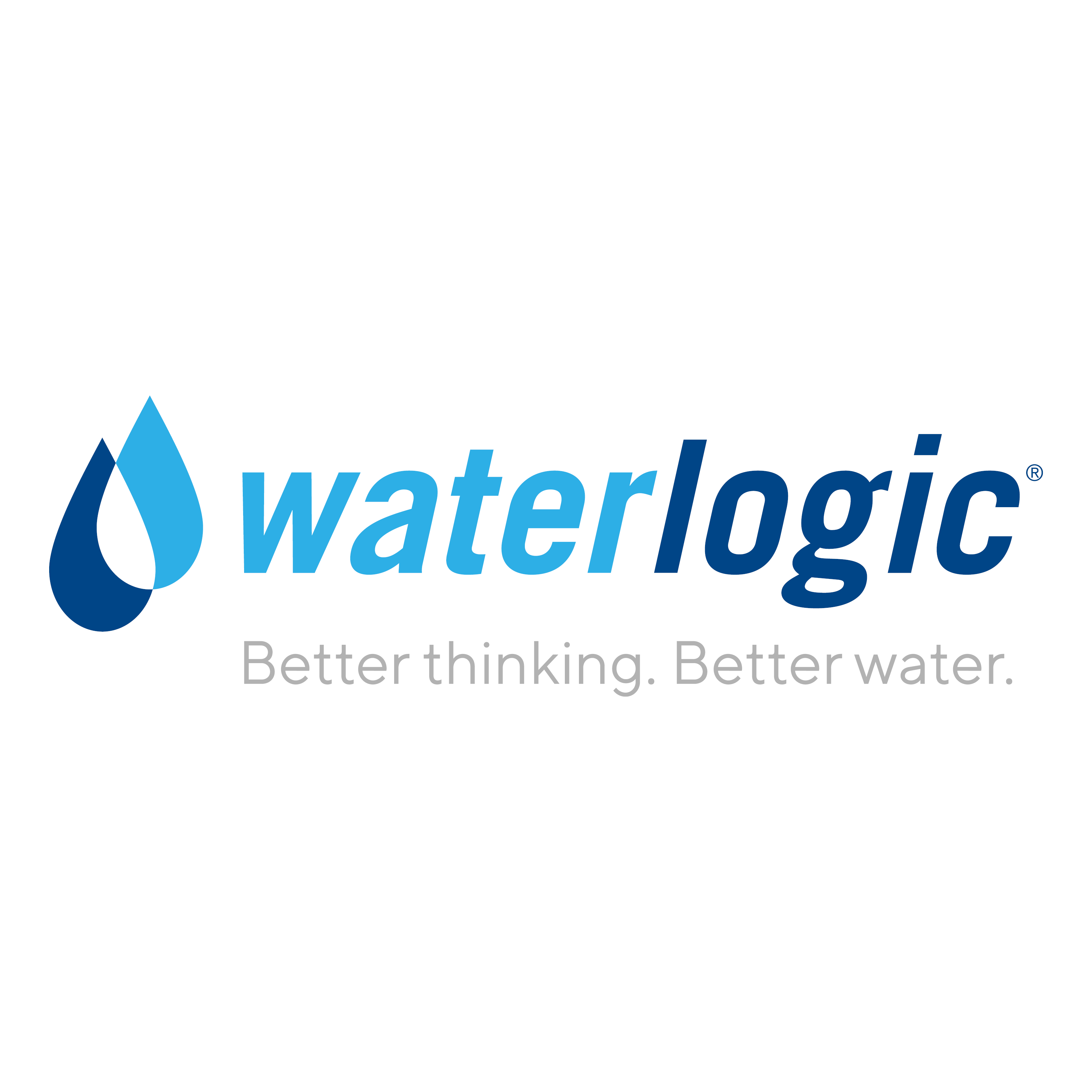 Waterlogic GmbH
Kleinsachsenheimer Straße 26/1, 74321 Bietigheim-Bissingen +49 7142 92903-0
info@waterlogic.de
https://www.waterlogic.de/
We are the marked leader for mains-fed water dispensers. We care a lot about high quality and trust of our customers. Therefore we not only offer modern water dispensers, but also an in-house qualified service team. Our 3-stage hygiene system is unique and consists of the most advanced activated carbon filter technology, our patented Firewall® UV technology and BioCote® surface protection. A Waterlogic water dispenser provides healthy and tasty water for your employees and guests.
Standnummer
E.51
Halle
Halle 4.2
---

WDHB
Pfingstweidstrasse 16, 8005 Zürich, Schweiz 0033637717422
mhitzberger@wdhb.com
www.wdhb.com
With over 30 years of experience, WDHB is a global pioneer in experiential learning dedicated to crafting learning journeys with unmatched originality, intensity and impact for many of the world's best-known organizations and brands. Founded in the dynamic San Francisco Bay Area in 1989, WDHB has evolved into a truly global company focused on ensuring that organizations around the world have access to industry-leading learning experiences, programs and approaches that allow people to learn and grow personally and professionally.
Standnummer
I.33
Halle
Halle 4.1
---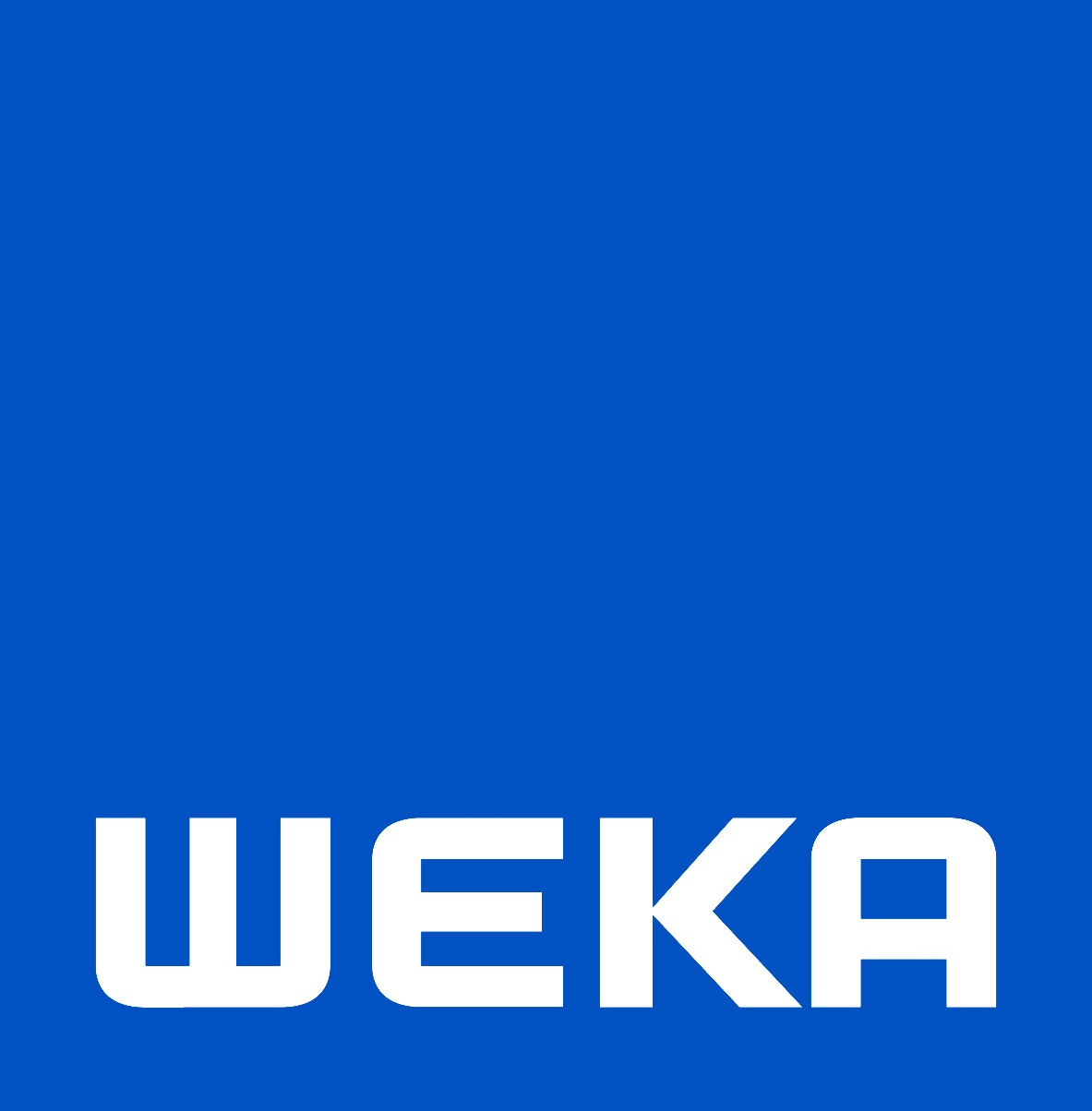 WEKA MEDIA GmbH & Co. KG
Römerstraße 4, 86438 Kissing +498233230
elearning@weka.de
https://www.weka-elearning.de/
WEKA MEDIA ist Ihr erfahrener und zuverlässiger Partner für alle Herausforderungen rund um die digitale Weiterbildung in Unternehmen. Mit hochwertigem Premium-Content, maßgeschneiderten E-Learning-Lösungen und Full-Service-Projektbegleitung unterstützen wir Sie auf dem Weg zur lernenden Organisation. Dabei profitieren Sie von namhaften Marken wie ELUCYDATE oder Social Media Akademie (sma).
Standnummer
H.55
Halle
Halle 4.1
---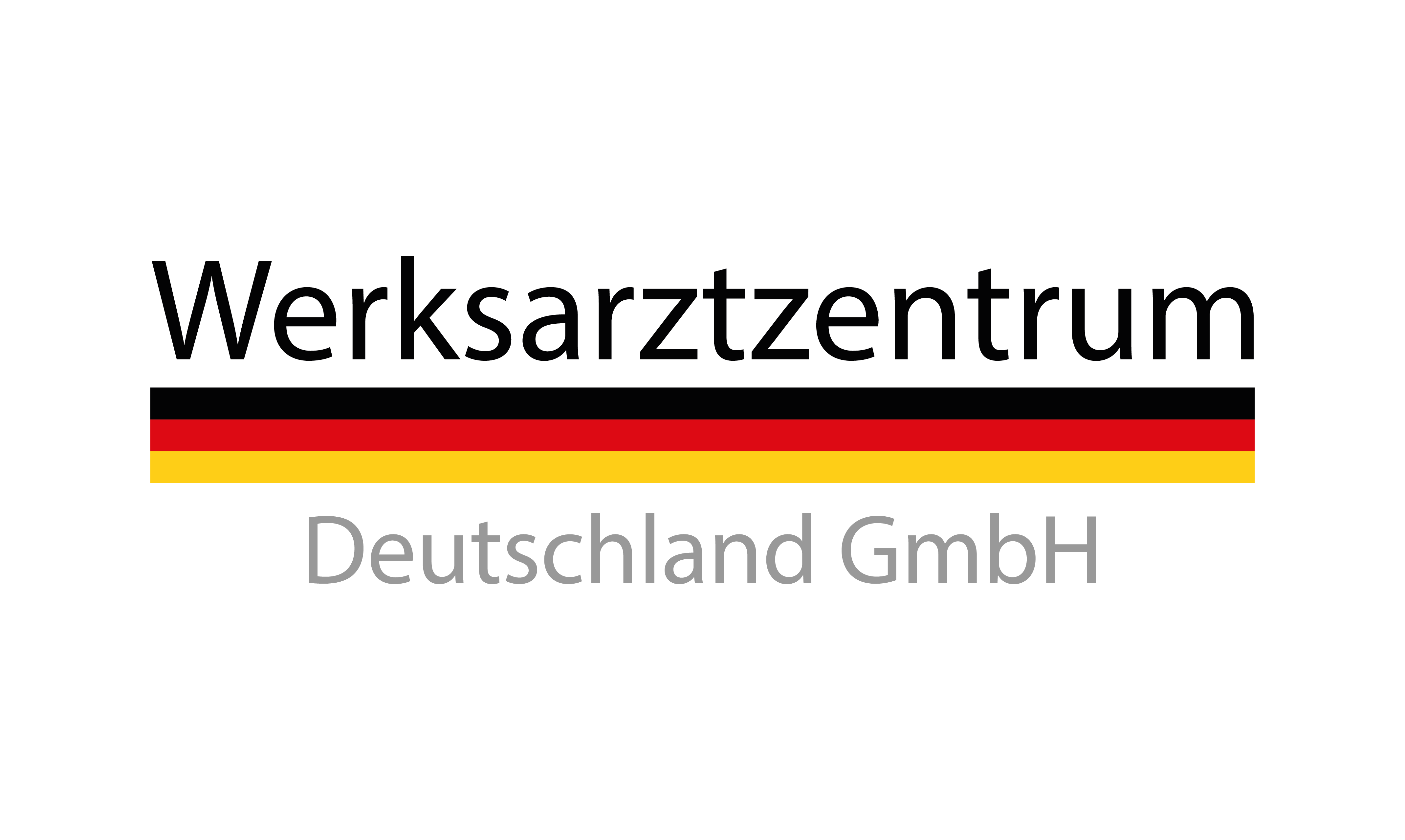 Werksarztzentrum Deutschland GmbH
Blitzkuhlenstraße 173, 45659 Recklinghausen +02361302970
info@arbeitsmedizin.de
https://www.arbeitsmedizin.de
The work environment is ever-changing. Digitalisation and demographic change are just some of the reasons that force companiesto adjust their strategies. We are securing your future in the field of occupational health. Our integrated healthcare benefits you as well as your employees while reducing expenses for your company. We choose to combine a hybrid approach that contains digital solutions with on-site services throughout Germany. Therefore, we are not only flexible and reliable but also experts in our field. Profit from all of the above by choosing the market leader in eHSSE.
Standnummer
C.46
Halle
Halle 4.2
---

whyapply
Innovailably GmbH, Meißner Straße 62, D-04315 Leipzig 0151 124 015 73
anfrage@whyapply.de
www.whyapply.de
A job ad that 1,200 people want to read? whyapply is the HR startup to give your job ads the visibility they deserve and to inspire talent for applying to them. With our high performaning combination of real tasks (we call them JobChallenges) and Performance Marketing, we also inspire passive candidates. Those who never look for jobs. We bring 1,200 of them to your job ad. HR professionals of over 200 companies rely on whyapply. And within 15 minutes only, your job ad can become visible as well. What is your first JobChallenge?
Standnummer
I.30
Halle
Halle 4.1
---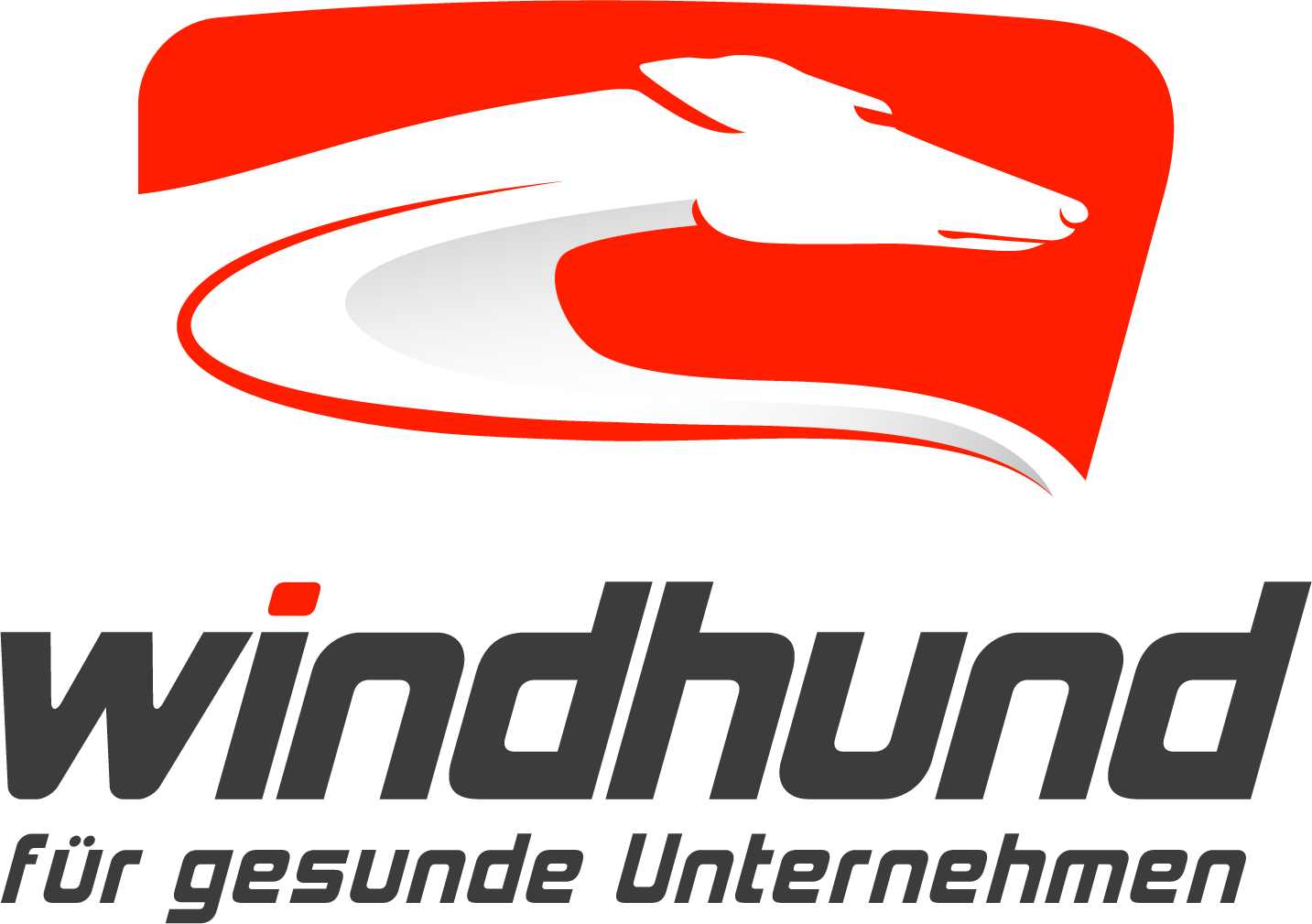 Windhund GmbH
Handelszentrum 16, 5101 Bergheim, Austria +43 680 2185695
office@windhund.com
https://www.windhund.com/de/
Windhund 365 inspires your employees with monthly keynote speeches by top health experts on all relevant health topics. → Bring well-known experts into your company via easy-accessible live streaming events → Communicate exciting health-related content to your team → Cover all important corporate health management aspects and learn which topics are relevant specifically for your employees → Establish a top-class, holistic health program in your company
Standnummer
F.56-18
Halle
Halle 4.2
---
Wollmilchsau GmbH
Beim Strohhause 27, 20097 Hamburg 04044405570
info@wollmilchsau.de
https://wollmilchsau.de/
Stop the guessing and embed data-driven action into your talent acquisition process! To bring job advertisements and applicants together quickly and efficiently, the Wollmilchsau team has developed Jobspreader - a software by professionals for professionals. Our recruitment marketing tool Jobspreader accompanies the entire recruiting process and ensures maximum applicant response thanks to job market analyses, job title checker and programmatic job advertising.
Standnummer
H.18
Halle
Halle 4.1
---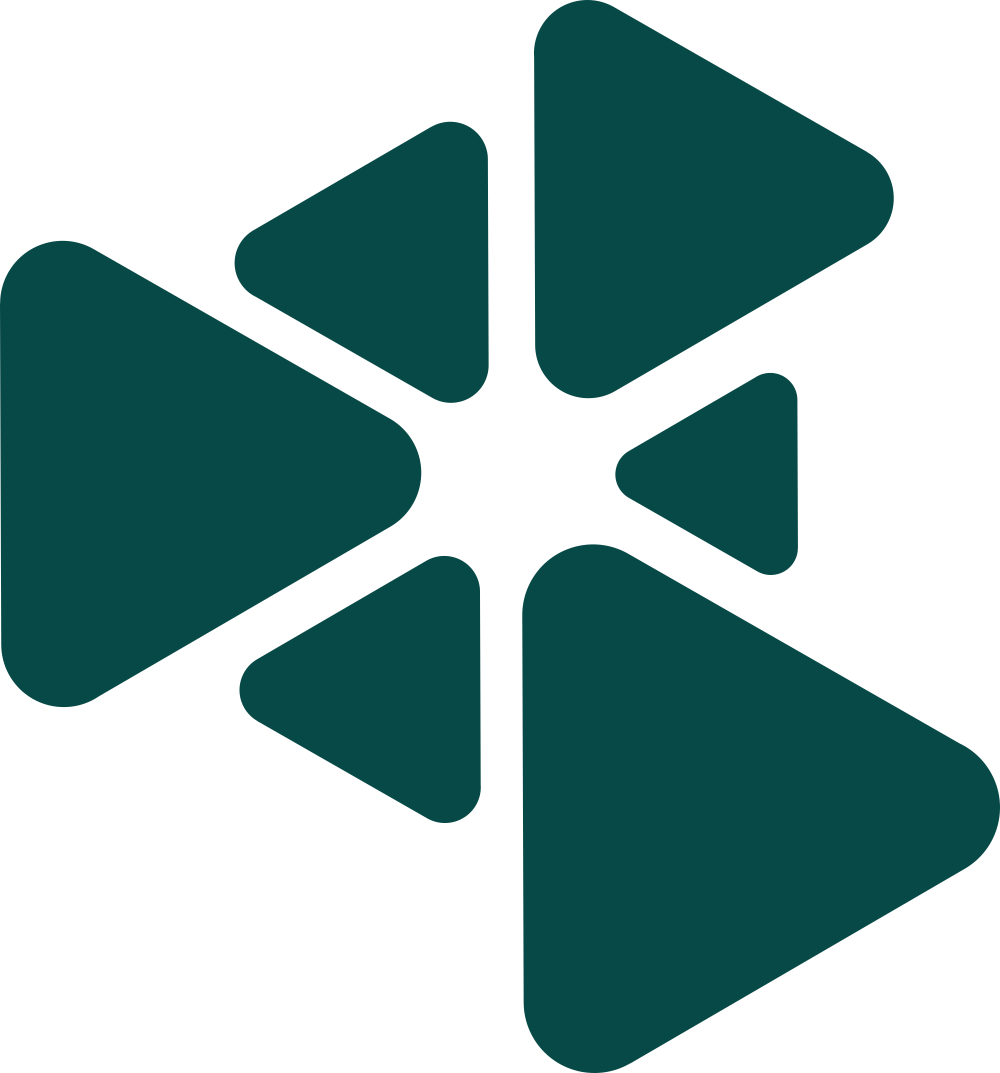 WorkMotion
Richard-Ermisch-Str. 7, 10247 Berlin /
hello@workmotion.com
www.workmotion.com
WorkMotion transforms your workplace by making it easier than ever to build international teams. We want to be a part of revolutionizing your workplace. With our solutions, we enable companies to grow and expand their teams without regard to national borders. We digitize and simplify time-consuming onboarding processes, helping companies to onboard talents from all over the world quickly, easily and compliantly.
Standnummer
SUV - F.36-11
Halle
Halle 4.2
---

Workup
Nymphenburgerstr. 108a, 80636 München +49 89 143770049
m.koenig@workup.jobs
www.workup.jobs
Our software solution supports companies in blue collar recruitment. A fully automated process significantly shortens the application process. The software takes care of sourcing and qualifying candidates, scheduling appointments, checking legal documents and creating contracts. More than 30,000 registered job seekers are waiting for you! Launched in Munich in 2021, our solution is already available in 10 cities in Germany and Switzerland.
Standnummer
I.34
Halle
Halle 4.1
---

Workwise
Erbprinzenstraße 27, 76133 Karlsruhe +49 721 981 9390
violetta.kraemer@workwise.io
www.workwise.io
At Workwise, we believe that people move organizations. That's we have made it our mission to find the right employees for you. Since recruiting is much more than job descriptions, we offer a wider range of tools. We make you fit for recruiting 4.0: With digital, simple and applicant-friendly processes for your entire recruiting.
Standnummer
K.34
Halle
Halle 4.1
---
X
---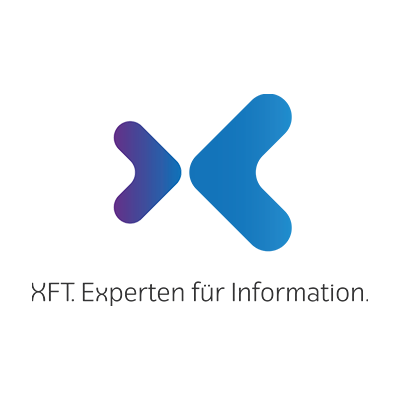 XFT GmbH
Altrottstr. 31, D-69190 Walldorf +49 6227 54 555 0
vertrieb@xft.com
www.xft.com
Digitization of personnel processes in SAP - The Employee Cycle from A to Z: Finally, you have all the documents, information, and processes for personnel management in one place – whether you use SAP ERP HCM or already use SAP S/4HANA or SAP SuccessFactors: with XFT Products for Human Resources you can digitize your personnel files, control all HR processes consistently and create employee references and HR documents faster and more easily in your familiar working environment in Microsoft Word. Want to find out more? Please visit us in hall 4.2, booth B.21!
Standnummer
B.21
Halle
Halle 4.2
---

Xing E-Recruiting GmbH & Co. KG | onlyfy by XING
Am Strandkai 1 20457 Hamburg Deutschland +49 40 419 131 361
hallo@onlyfy.com
https://onlyfy.com
New Work requires New Hiring: Today, we need new approaches and smart digital solutions to find the right talent. onlyfy serves this need with onlyfy one, a talent acquisition platform that delivers a unique candidate experience. As part of the NEW WORK SE Group with sister brands XING and kununu, onlyfy by XING offers customers access to over 21 million talents in German-speaking countries as well as strong solutions for employer branding and active and passive sourcing. onlyfy was established in 2022 by merging XING E-Recruiting and Prescreen. Learn more at https://onlyfy.com
Standnummer
G.02
Halle
Halle 4.1
---
Y
---
yakha GmbH
Speditionstr. 15a, D-40221 Düsseldorf +49 171 8144042
info@yakha.de
www.yakha.de
yakha offers a solution to the IT talent shortage! We select and train career changers in IT roles on behalf of our partner companies and use this concept to expand the pool of IT specialists. We identify the high potential IT talents who cannot be found via the conventional recruiting channels and prepare them for the start of their IT careers. In this way we form the bridge between companies with a need for IT specialists and tech-savvy individuals who wish to make their dream of working in IT become a reality as career changers.
Standnummer
SUV - F.36-45
Halle
Halle 4.2
---

yourbenefit GmbH
Ringstraße 22, D-76684 Östringen 07253 9789-706
ur@yourbenefit-gmbh.de
https://yourbenefit-gmbh.de
yourbenefit Ihr Spezialist für zeitgemäße Mitarbeiter-Benefits. Mit unserem einzigartigen DasDienstrad.de Leasing hat die Personalabteilung so gut wie kein Aufwand. Unsere Sachbezugs RegioCARD hat das größtmöglichste MasterCard Akzeptanzpartnernetzwerk in der begrenzten Region (2stelliges PLZ-Gebiet sowie alle angrenzenden PLZ-Gebiete), ist kostengünstiger als die Mitbewerber und wird von einem deutschen BaFin regulierten E-Geld-Institut herausgegeben. Weitere absolute Neuheit: unsere Radelbonus.de App, belohnen Sie Ihre Mitarbeitenden steuerfrei fürs Radfahren (privat und zur Arbeit).
Standnummer
K.60-2
Halle
Halle 4.1
---
Z
---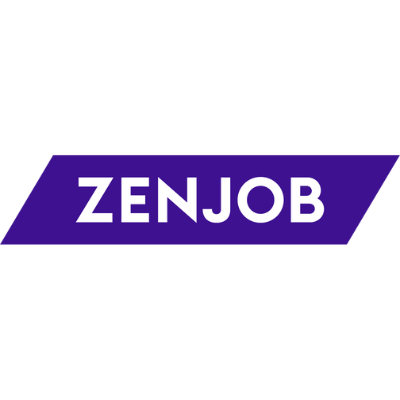 Zenjob
Stromstraße 15, 10551 Berlin 030 229 574 95
service@zenjob.com
https://www.zenjob.com/de/personal/
Every month, Zenjob matches more than 20,000 talents with 12,000 part-time jobs from over 1,000 companies from various industries such as logistics, gastronomy and retail. Our goal is to empower the workforce of tomorrow with innovative technology. We envision a world in which everyone has full control over their working life. We already enable part-time jobbers to decide when, where and how to work with just a few clicks. Our service is available in over 35 cities in Germany. With our launch in the Netherlands and the UK, we want to gradually open up new international markets.
Standnummer
I.40
Halle
Halle 4.1
---

zvoove
von-Humboldt-Str. 2, 49835 Wietmarschen-Lohne +49 5908 938-0
hallo@zvoove.com
https://zvoove.com
The zvoove Group is the market-leading provider of SaaS solutions for temporary staffing agencies in Europe. In a dynamic ecosystem of service providers, employees and companies, zvoove improves the world of work through end-to-end digitalization for service providers, more job offers and career opportunities for employees and a secure workforce for companies. More than 3,700 customers and more than 50,000 users already rely on zvoove. Via the platforms, they manage their daily business, e.g. 600,000 temporary employees, 12 billion euros in payroll and 500,000 applications per year.
Standnummer
G.24
Halle
Halle 4.1
---