12 HR trends for 2020 – Part 2
21.08.2020 | Tom Haak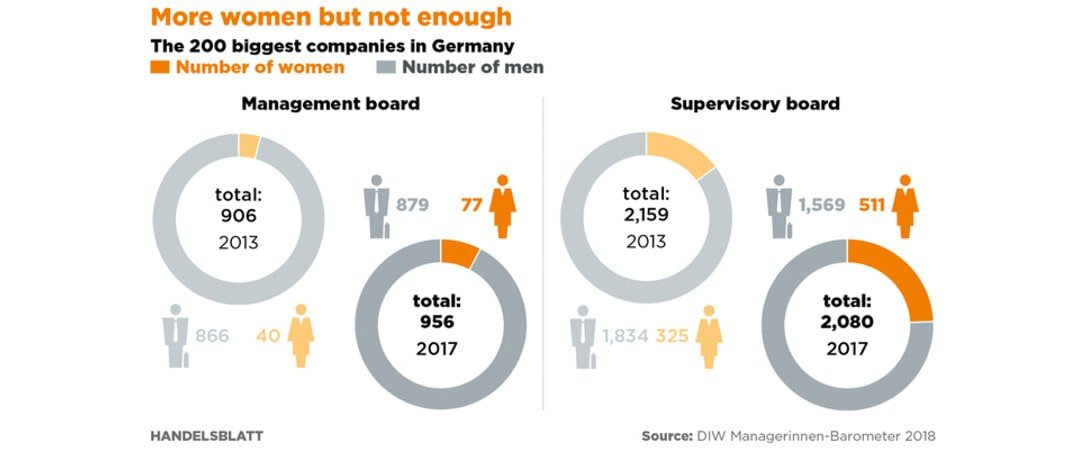 7. Learning in the flow of work
It makes a difference if an employee must search actively for a learning module that he or she needs, or if that the micro-learning module is offered at an appropriate moment in the workflow, based on real time observations of the behaviour the employee. If there is a meeting with company X in your diary, your personal learning aid might ask: "Do you want to learn more about company X?". If you are stuck in designing a difficult Excel macro, the Excel chatbot asks you: "Can I help you to design the macro?".
If you have a meeting scheduled with an employee with a low performance rating (the computer gets this information in the HRIS), you are offered a short module "how to deal with under-performing employees". During you online sales call, you receive suggestions in your screen on how to improve the conversation ("Ask some questions", "Try to close"), and afterwards your conversation is compared with best-in-class examples, resulting in some learning points.
The solutions become even better if your individual learning style and the level of your capabilities are considered.
Read:
8. A tougher approach to diversity and equal opportunities
In many countries the differences between men and women in the workplace are still big. Same for the differences between white people and people of colour. The differences are getting smaller, but very slow.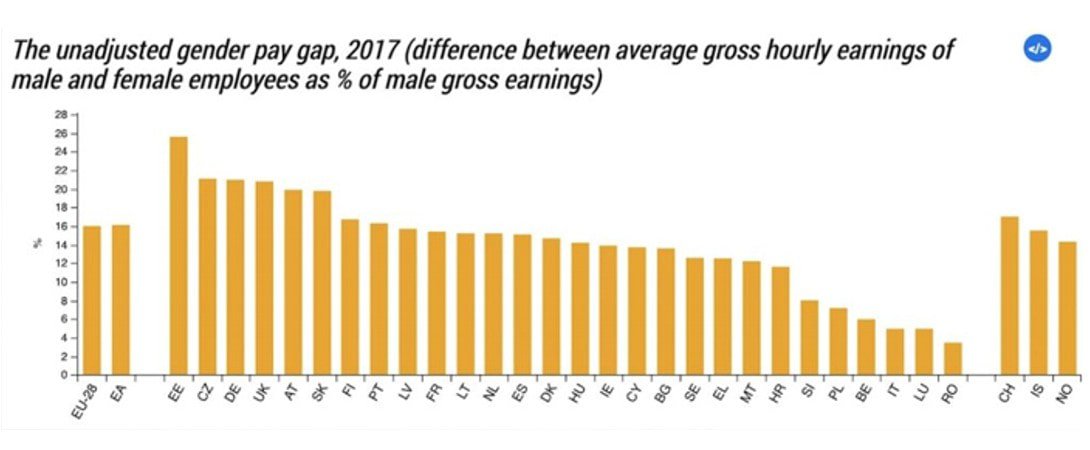 2020 will be a good year for more aggressive and impactful actions. A soft approach does not seem to work. Some organisations have taken brave measures, and more will follow. Financial services provider APG found unexplainable differences between the salaries of men and women, and increased the salaries of women to the level of comparable men. The University of Eindhoven announced that the vacancies for academic staff are exclusively open for women for the time being. Establishing quota for women in senior positions always causes heated discussions, but the "pro quota" group seems to grow.
We will follow this closely in 2020 and hope for a real breakthrough.
Read:
9. Inclusive leadership
The expectations employees and other stakeholders have of leadership, are often too high. Often you hear: "Change has to start at the top", and "Leaders have to lead by example". These types of statements can be paralyzing. If employees are waiting for instructions from the top and get demoralised if their leaders are not perfect human beings, organisations will be in a bad shape. Transforming leadership into more inclusive leadership can be beneficial to organisations.
Inclusive leadership has been focused on the traits of the inclusive leader. It is also about the traits of the organisation and the approach to leadership development. I still see many leadership development curricula that are build up very traditionally: an exclusive program for the top, a program for middle managers and the flagship program for high potentials. Set-ups like this do not reinforce inclusive leadership. Time for HR to initiate new approaches.
Read:
10. Productivity
In the last years, there has not been a lot of focus on productivity. We see a slow change at the horizon.
Traditionally, capacity problems have been solved by recruiting new people. This has led to several problems. I have seen this several times in fast growing scale-ups.
As the growth is limited by the ability the find new people, the selection criteria are (often unconsciously) lowered, as many people are needed fast. These new people are not as productive as the existing crew. Because you have more people, you need more managers. Lower quality people and more managers lowers productivity.
Another approach is, to focus more on increasing the productivity of the existing employees, instead of hiring additional staff, and on improving the selection criteria.
Using people analytics, you can try to find the characteristics of top performing people and teams, and the conditions that facilitate top performance.
These findings can be used to increase productivity and to select candidates that have the characteristics of top performers. When productivity increases, you need less people to deliver the same results.
Read:
11. Blockchain breakthrough
I am by no means a blockchain expert and for some reason I do not find the subject very attractive. But…. blockchain use in the HR domain seems to catch on, so I do not want to present this overview without mentioning it. Please read the articles below, and you will get a better picture.
Read:
12. Corporate and employee activism
Many organisations are still very inwardly focused. The key question is more "How can we solve our problems?" than "how can we solve problems in our society?". Taking ownership of your corporate social responsibility can be more than offering employees the opportunity to do good on one day per year.
Research by Povaddo showed that more than half of those working in America's largest companies feel that corporate America needs to play a more active role in addressing important societal issues.
There are enough issues to tackle. Employees are willing to contribute. HR can play an important role in facilitating and stimulating corporate/employee activism.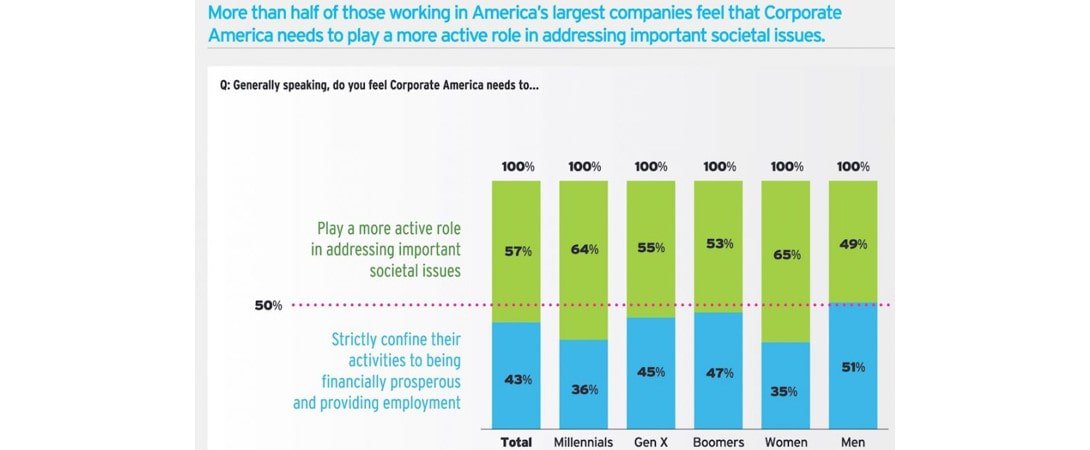 Read: