12 HR trends for 2020 – Part 1
20.01.2020 | Tom Haak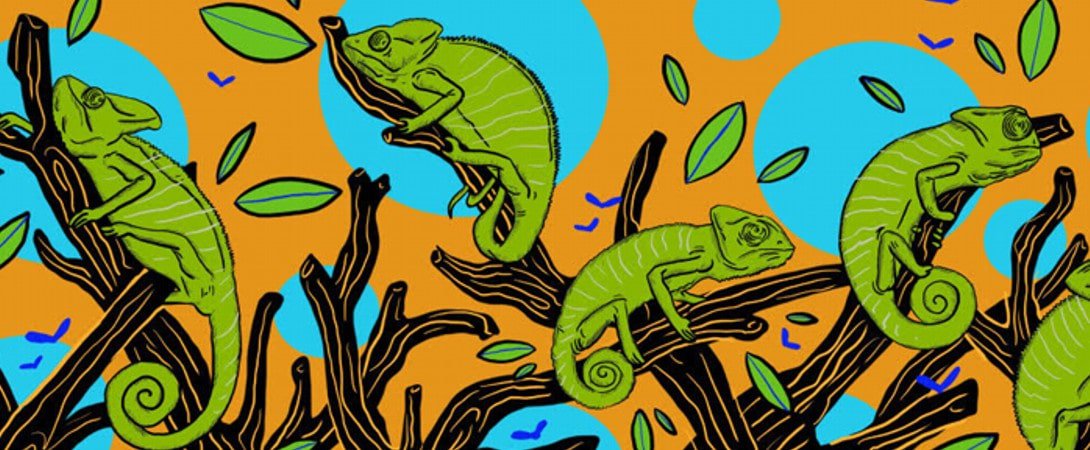 Five years trend sensing
The HR Trend Institute was founded in 2014. In the last five years every year in November we published an overview of the HR trends we sensed for the coming year.
2015: 9 emerging HR trends for 2015
2016: 1 HR trends for 2016
2017: 10 HR trends for 2017
2018: 8 major trends for 2018
2019: 10 inspiring HR trends for 2019
HR professionals like to learn about the trends, and our annual trend overview is increasingly popular. Below an overview of the number of viewers (on November 24, 2019) of each of the posts. 2019 still has some catching up to do, but the gap will be closed in the coming months.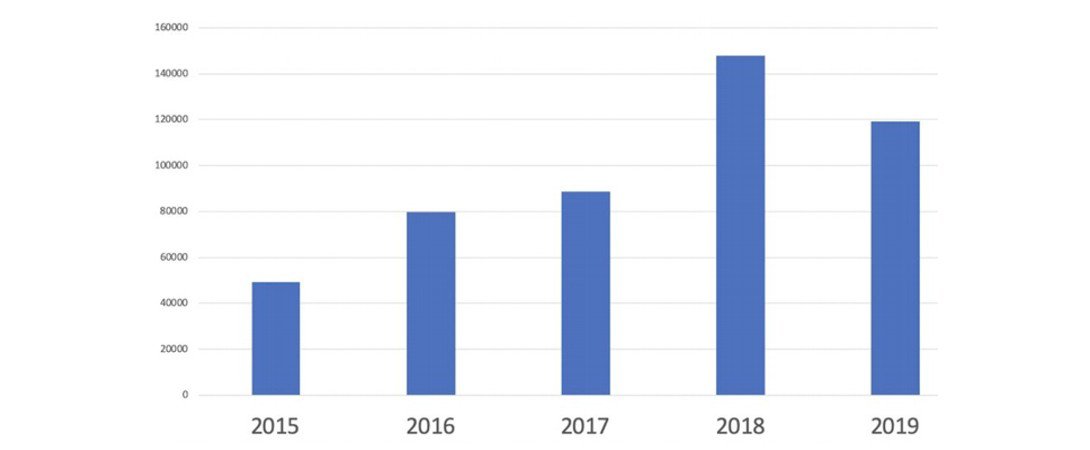 Long-term mega trends
Of course, the long-term mega trends do not change every year. My top trend areas:
From a collective to a personalised approach
From technology as 'nice to have' to technology as major transformational driver
From slow to fast to faster
From prejudice and biases to evidence-based working, based on solid analytics
From rigid hierarchical organisations to open, transparent network type organisations
From big long-term plans to experimenting using agile methodologies
From pleasing the boss to creating a meaningful employee experience
The increasing importance of HR operations
The trends to watch in 2020
1. Holistic HR
HR is moving to a more holistic approach.
Using advanced technologies and being human centric
Adding value to all stakeholders, not only management
Combining intuition and thorough analytics
Internal and external focus
Strategic and operational
Short-term and long-term
Action-oriented and reflective (fast and slow)
Read:
2. Less focus on process improvement
In different HR conferences I listened to many presentations by HR leaders. I also went to various HR-tech exhibitions (like Unleash and Zukunft Personal Europe). Generally, the focus is very much on process improvement. Old processes are redesigned, and new tools are introduced. On the surface it looks modern and state-of-the-art, but if you look under the hood the real changes are minor. The solutions and programs are still very much organisational focused (we want something, how do we get our employees to get along). Real employee-centric solutions are scarce.
In the meantime, candidates, employees and managers do not see the clear benefits of the HR-initiatives. The processes are too complex, and too standardised. Although we have been talking about the consumerisation of HR for years, the user experience at home is often better than at work.
The expectations were high, but the results are below expectations. Time for HR to go back to the drawing board, and to get a lot closer to the various client groups. What are the burning needs and concerns, and how can we contribute today?
Read:
3. Be kind!
A couple of weeks ago I talked to the Head of HR of Mollie (Ingeborg van Harten). "Let's be kind to each other" is a very explicit philosophy in Mollie, and HR is an important guardian and driver of the kindness value. Some simple measures were implemented, that reflect kindness, like a day off for employees on their birthday, a nice welcome package including Mollie T-shirts for your family and high-quality headshots you can use on LinkedIn and elsewhere. If you are ill, you get a "Get Well Soon" basket.
My knowledge of the "kindness" movement is limited, but if you Google kindness a whole new world opens (for example the concept RAK, Random Acts of Kindness).
Kindness is in the air, and it is certainly a promising HR trend for 2020.
Warning: people can doubt your sincerity when you are kind. I had put an old (but good) television on an online marketplace, for EUR 100. It had been there two weeks without any reaction. I wanted to get rid of it, as it was blocking our hallway. Finally, a potential buyer reacted, and he asked: what is your minimum prize? I answered: you can collect it for free. His answer: Why for free? Is something wrong with it? I want to give it to my mother. My answer: it is a good set, and of course you are happy to give me some money. His reaction: ok, thanks. Would you accept EUR 75? Kindness pays…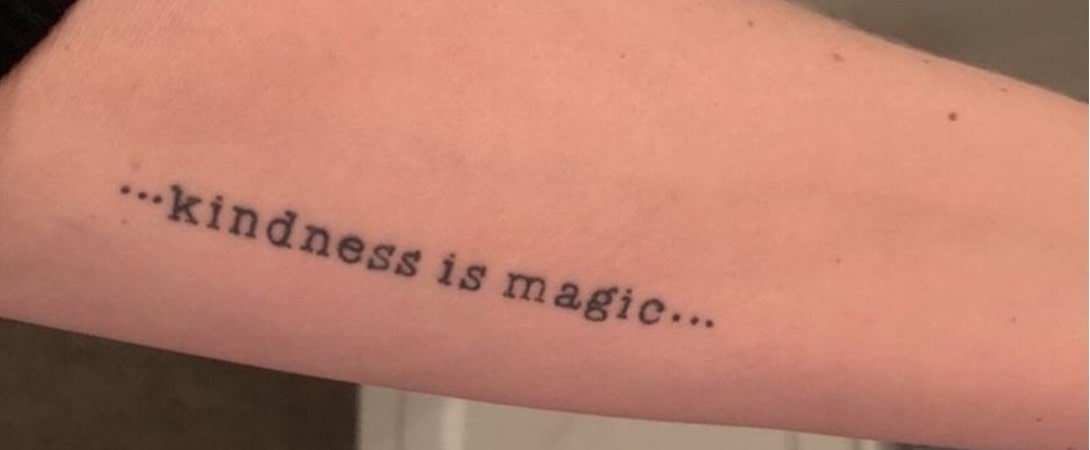 Read:
4. More appreciation of complexity
In one of the management magazines I read an interview with the new CEO of one of the companies I worked for. Of course, he had to make many changes as his predecessors could have done better. HR was not very good, as only 70% of the successors for key positions came from inside. He mentioned two important people KPI's: the percentage internal successors (target 90%) and voluntary turnover (target 10%). I could imagine him giving instructions to the CHRO, who immediately started to revamp the talent identification- and development process.
Although it sometimes helps to simplify, it can also help to appreciate the complexity of organisations and of human behaviour. Why are internal successors better than external? Is there evidence to prove this? It might be better for some disciplines (technical areas, complex markers), but not so good for other areas (HR, IT, digital business, top leadership). The same for voluntary turnover. Why the urge to keep people as long as possible? If you work evidence based, you get a better feel for the complexity of the organisational systems. HR interventions can be very focused and tailored. High level crude KPI's do not make sense, you need more granular measurement.
Read:
5. Adaptive systems
When I book my flight with KLM, I am asked through which channel I want to receive messages from KLM: e-mail, Twitter or WhatsApp. When I made my choice once, they remember my choice for the next time. Super simple and not very advanced. In many organisations even these kinds of choices cannot be made, let alone that a clever system tries to get to know the user, and adapt its behaviour to the user.
Last week I was discussing pulse surveys in an organisation. They considered the non-response rate still high (around 30%). Their survey process was not very adaptive. All employees with an e-mail address received the link to the survey every month.
You could make some adaptations, for example stop sending the invite to people who did not react two or three times or decrease the frequency. The content of the survey can also be easily adapted dependent on the response (Are you happy? Yes! Thx. Are you happy: No! Ok, what are the specific issues you are not happy about? Thx, you mention your boss. What could he/she do better?). Technology is not the issue, and there are solutions on the market that apply adaptive survey technologies.
There are many opportunities to make your systems more adaptive in 2020. You do not have to start very sophisticated. Some ideas:
Ask (or infer) if applicants want a fast or a slower recruitment process. Not everybody wants to go full speed. If you do this well, you will need less capacity in your recruitment team.
Measure how happy the participants (both managers and employees) are with the different aspects of the performance review process. The feedback will allow you to offer different variants, that can be matched with the users (for example on the dimension support, offering support from low to high). If your organisation is not so rigid, you could also improve the matches between employees and managers/ coaches (managers/coaches with low ratings get less people, very directive managers/coaches get employees who benefit from a directive approach).
Read:
6. From People Analytics to Analytics for the people
A lack of trust can influence many workforce analytics efforts. If the focus is primarily on efficiency and control, employees will doubt if there are any benefits for them.
Overall there is a shift to more employee-centric organizations, although sometimes you can doubt how genuine the efforts are to improve the employee experience.
Asking the question: "How will the employees benefit from this effort?" is a good starting point for most people analytics projects. It also helps to create buy-in, which becomes increasingly important with the introduction of the GDPR.
Just measuring the "mood" of employees, and other key people indicators (productivity, tenure) does not necessarily bring benefits to employees. It might actually backfire: employees feel that they are controlled, and their voice is not heard.
Read:
Part 2 will follow.