Interview with Grace Zhang, HR Director Asia - Puls GmbH
01.07.2020 | Zukunft Personal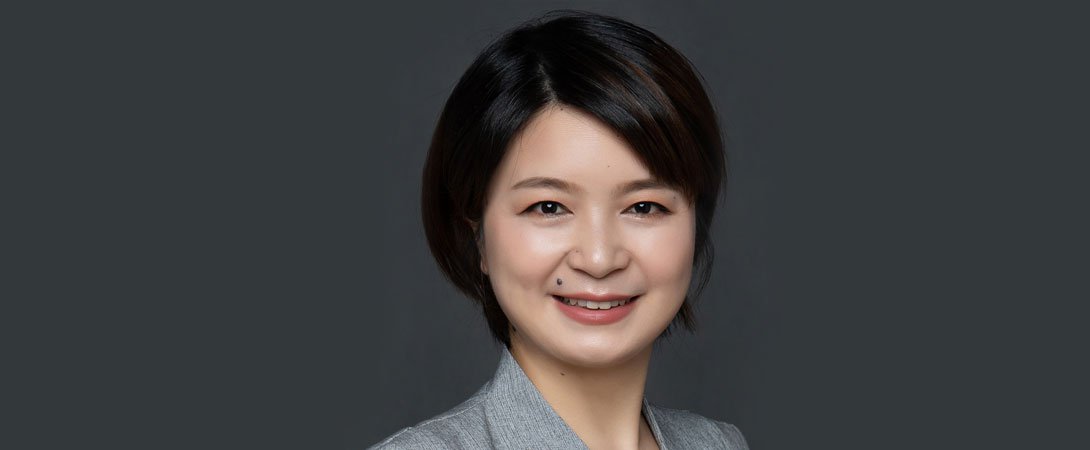 Ms Zhang, please describe your position and your area of responsibility at PULS.
My position is HR Director, Asia. My main responsibility is to provide human resource support to PULS subsidiaries in the Asia-Pacific region with more focus on China because we have a large production facility and a big sales team in Suzhou.
How long have you been dealing with coronavirus at the production facilities in China?
We have been dealing with coronavirus since January, when our government issued a statement on lockdown restrictions of Wuhan city. Today, although we don't have too many new numbers of infections in China, we are still taking precautions to ensure a safe production facility. So it has been 5 months now that we have been dealing with coronavirus.
What concrete measures have you implemented to protect employees?
When we first learned of the new coronavirus, we were already on our long Chinese New Year holiday. We have more than 300 colleagues and some of them were on their way back to their hometowns or planned to travel back. So our first measures were:
We immediately asked each colleague not to go to Wuhan and Hubei and informed them how to report their situation and get tested if they were in contact with an infected or suspected person. Meanwhile, we collected all employees' information, e.g. on vacation destinations, transportation, health conditions, etc. with the purpose of keeping all employees safe and healthy on their ways.

We also immediately established an Emergency Response Team, led by our EHS Supervisor, which comprised 15 members of all functions. We have had daily calls to define concrete measures, discuss solutions for problems and make decisions.
Concrete measures included: follow the guideline from government strictly;  define quarantine policy; find a solution to provide 2 pieces of face masks to each colleague per day; clean and disinfect workplaces 2 times a day every day; reset meeting rooms and canteen to keep social distance; temperature measurements twice a day…
How did you initiate digital communication with employees and colleagues in other countries?
We used the WeChat platform for the communication with local employees as everyone can receive messages on his/her mobile phone. For the communication with colleagues in other countries we used our internal collaboration platform PAN for information sharing and Microsoft Teams for meetings and phone calls.
What messages have been communicated to the employees?
During coronavirus outbreak period many messages have been communicated to our employees, such as:
We Informed our employees about the effects of coronavirus and that each employee's health is our prime concern at PULS.
We shared our action plans to ensure the health and safety of our employees in our workplace.
We communicated the newly defined company policies, e.g. regarding limiting or cancelling trips to cities marked as coronavirus hotspots and our sick leave policy around this time.
We shared knowledge about the new coronavirus and introduced individual measures to protect ourselves against it.
We encouraged employees who showed symptoms to report their situation and get tested immediately.
We informed our employees how to organize their return to work or work from home with necessary IT tools.
We shared our emergency plan so everybody knew the proper steps on how to react quickly in case an employee is infected.
What lessons have you learned in the last few weeks in relation to your area of responsibility?
Good to see that all colleagues and their families are safe and that we haven't had any confirmed cases in PULS China so far. The most valuable lessons we have learned are:
Repond quickly and flexibily
Before COVID-19 outbreaks, we were not prepared for the impact of the global epidemic at our workplaces. Covid-19 dramatically amplified the elements of the VUCA environment and is the accelerator for the transformations of a newly required mindset and skills. Change happens almost every day and responding quickly and flexibly is very important - it's HR's role to address the importance and to provide the required capability in the organization.

Ensure all employees are connected
To overcome a crisis, it requires strong teamwork and commitment among all levels of employees - internal communication should be clear, transparent and easy to understand. In the context of social distancing it is very important to have an efficient platform to address the needs of the employees: keep all employees connected, be able to reach the right employees at the right time with the right message.

Collaboration with external parties
When we first learned of the coronavirus outbreak, we had to deal with a very challenging and unfamiliar situation. At the beginning, we had no idea how to handle this situation in our organization. We secured external support quickly because after we got the guideline from government and CDC countermeasures were well organized and implemented. During this time our employees kept up communication with residential communities and also got help from them. In China, the spread of coronaviruses was controlled in a short period, we think the collaboration among governments, communities, hospitals, companies and individuals is the key to this success.