Both the exhibition and the ZP Europe lecture programme benefit from the cooperation with our sponsors and partners. Authoritative companies, associations and trade media actively contribute their expertise and the know-how of their members to the fair:
// Premium sponsors
Gold Sponsor: StepStone
StepStone is a leading digital recruiting platform that connects companies with suitable candidates and helps people find the right job. StepStone connects more than 100 million applications with over 150,000 employers every year. As an integrated platform, StepStone automates both the job search and the recruitment of suitable employees with AI-based solutions. StepStone is active in more than 20 countries, has its headquarters in Düsseldorf and employs around 3,700 people worldwide.

Gold Sponsor: XING E-Recruiting / New Work SE
New Work needs New Hiring - from employer branding to finding talent and the candidate experience. As a competent partner, XING E-Recruiting not only supports recruiting and placement, but also the positioning of an attractive employer brand.
attractive employer brand. With access to an extensive network, as well as intelligent and innovative solutions, XING E-Recruiting enables companies to find the talent that perfectly matches their individual corporate culture and values.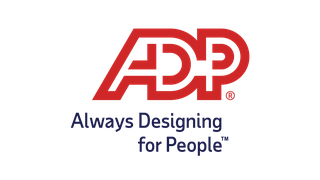 Silber Sponsor: ADP
With innovative products and award-winning services, we are shaping a future-proof world of work that helps employees and employers realise their full potential. HR, payroll, talent management and compliance - data-driven and designed for people. ADP - Always Designing for People.
For more information, visit www.de.adp.com Or call us on: 0800 2373733.

Silber Sponsor: Globalization Partners
Globalization Partners helps companies hire international talent quickly and easily. The AI-driven, automated Global Employment platform gives clients access to a network of global HR experts. The industry-leading technology platform has consistently achieved a 98 per cent customer satisfaction score since its launch. It is a key enabler for companies to go international, quickly and successfully.

Bronze Sponsor: Cornerstone
cornerstone enables a future-proof workplace with adaptive HR solutions that unite technology, data and learning to create a work environment that enables growth, agility and success for all users. Cornerstone has over 6,000 customers and 75 million users and is available in 180 countries and 50 languages.

Bronze Sponsor: FREE NOW
FREE NOW is the super app for mobility. With the FREE NOW app you can book car sharing cars, e-scooters, e-scooters, taxis and much more. With FREE NOW you can always get to your destination, no matter when and where you want to go. Or - let your boss give you your rides for free! How do you do it? With the FREE NOW for Business mobility budget. Your boss simply sets a budget and whether for private journeys or your way to work, you can use all the travel options available in our app until the budget is exhausted.
Bronze Sponsor: meinestadt.de
meinestadt.de bundles local info and offers around jobs, real estate, cars and leisure for all 11,000 cities and towns in Germany and offers the leading job portal for professionals with vocational training. Our unique "regionally visible" principle enables you to recruit holistically throughout the meinestadt.de portal and beyond in social media. With job advertisements, company profile and advertising opportunities, you can achieve more regional visibility and reach with us - and that with both active and passive job seekers.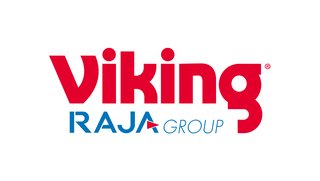 Bronze and Office Essential Sponsor: Viking
Become a more attractive employer - with  Viking!
Viking is one of the leading suppliers of office supplies and office solutions of all kinds. You can get core office supplies, printing and document services, corporate services, facility equipment, furniture and more from Viking. We are a one-stop shop for our customers, enabling us to reduce process costs and increase our customers' productivity. In doing so, our customers rely on our excellent delivery capabilities and first-class service.