// PRODUKTVERZEICHNIS 2023
Here you will find the products of our exhibitors. We have sorted them for you according to our Highlight Topics Recruiting & Attraction, Operations & Services, Learning & Development and Future of Work.
Using the selection and with the help of detailed selection criteria, you will quickly find the product of interest to you.
Operations & Services
---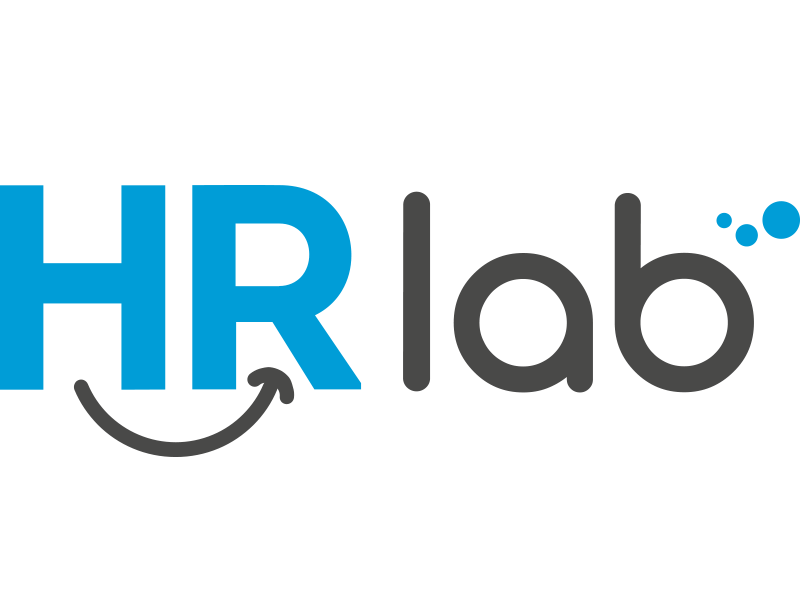 HRlab GmbH
Märkisches Ufer 28, 10179 Berlin
015125338174
info@hrlab.de
https://hrlab.de/de/
Hall: Halle 1
Stand: G.12
---

plano solutions gmbh
An der Schloßmauer 2c, D-98693 Ilmenau
+49 3677 689787501
info@plano-wfm.com
https://www.plano-wfm.com
Hall: Halle 1
Stand: E.10
---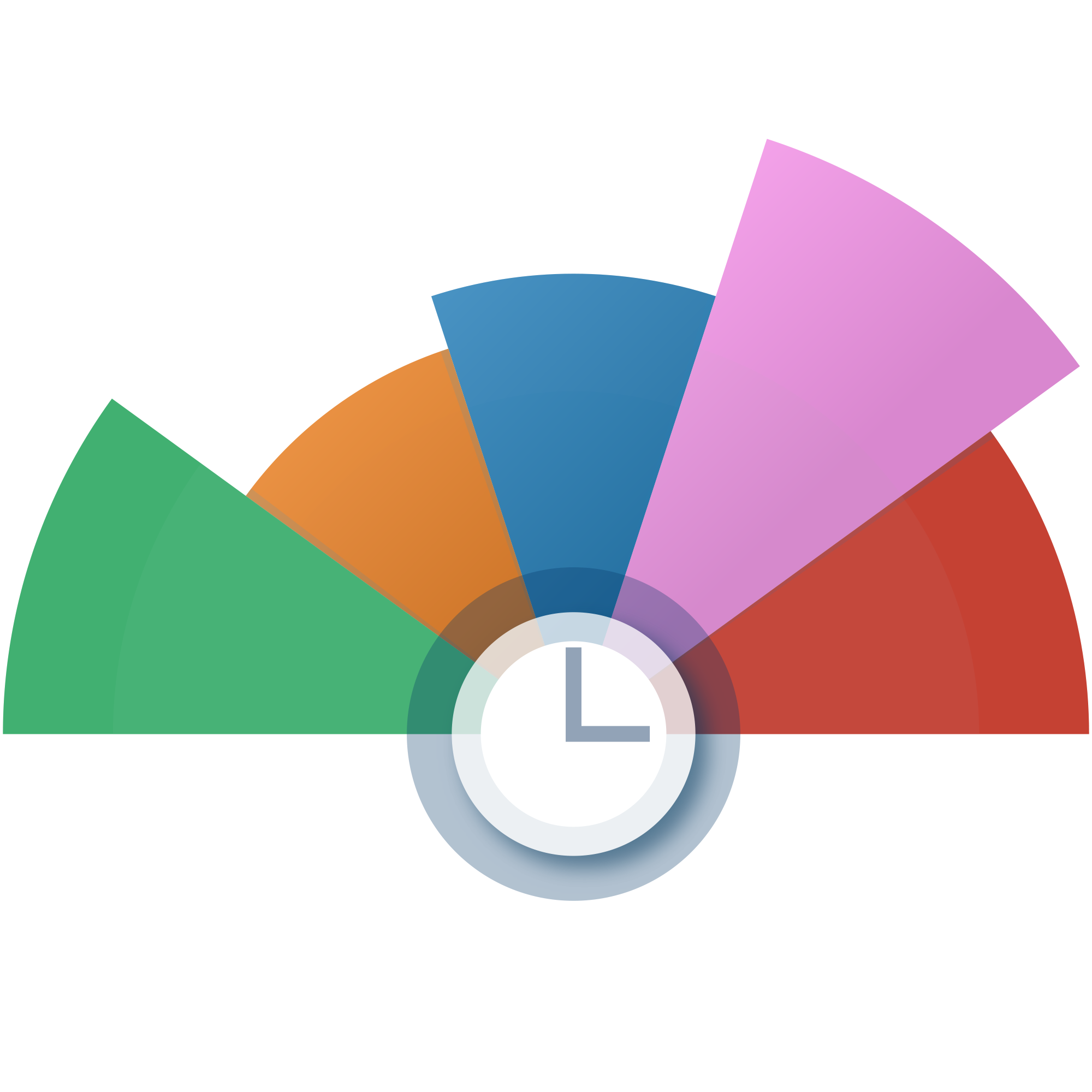 TimeTracking - H&L Solutions GmbH
Am Ziegelfeld 28, 51399 Burscheid
+49 2174 - 30710-0
marco.kersting@hl-solutions.de
https://timetracking-online.com/
Hall: Halle 1
Stand: H.19
---

Personio SE & Co. KG
Seidlstraße 3, 80335 München
+49 (89) 1250 1004
maria.eichkorn@personio.de
www.personio.de
Hall: Halle 1
Stand: D.15
---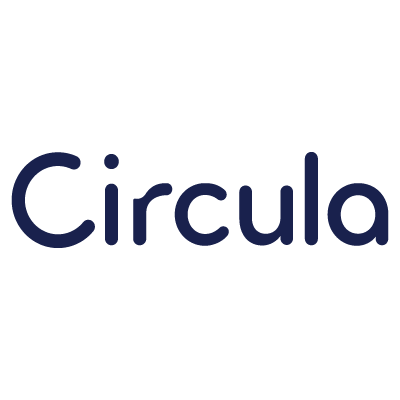 Circula GmbH
Schönhauser Allee 148, 10435 Berlin
+493058849101
info@circula.com
www.circula.com
Hall: Halle 1
Stand: E.20
---
Rol Ergo GmbH
Kasseler Landstraße 5, D-37213 Witzenhausen
+491729700796
peter.feldmann@rolgroup.com
www.rol.io
Hall: Halle 1
Stand: C.05
---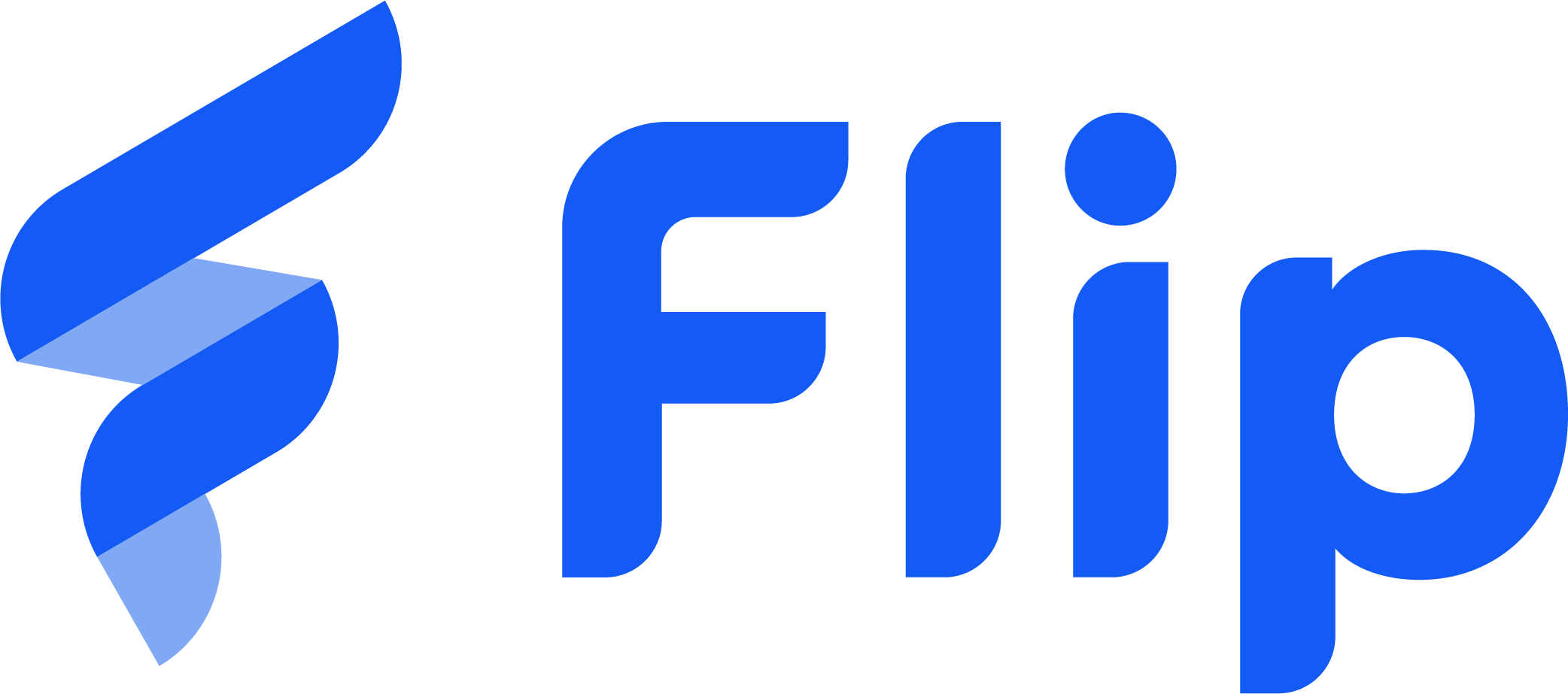 Flip App
Rotebühlstraße 50, 70178 Stuttgart
+49 711 96889 115
aileen.bonack@getflip.com
https://www.getflip.com/de/
Hall: Halle 1
Stand: B.07
---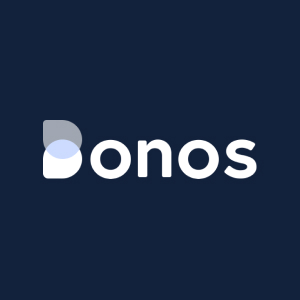 Bonos.io
Bahnhofstraße 24, D-94032 Passau
+49 (0) 8723 - 20 70 20
info@bonos.io
https://bonos.io/
Hall: Halle 1
Stand: A.32-4
---

HANSALOG GmbH & Co. KG
Am Lordsee 1, 49577 Ankum
05462 7650
info@hansalog.de
https://www.hansalog.de/
Hall: Halle 1
Stand: E.11
---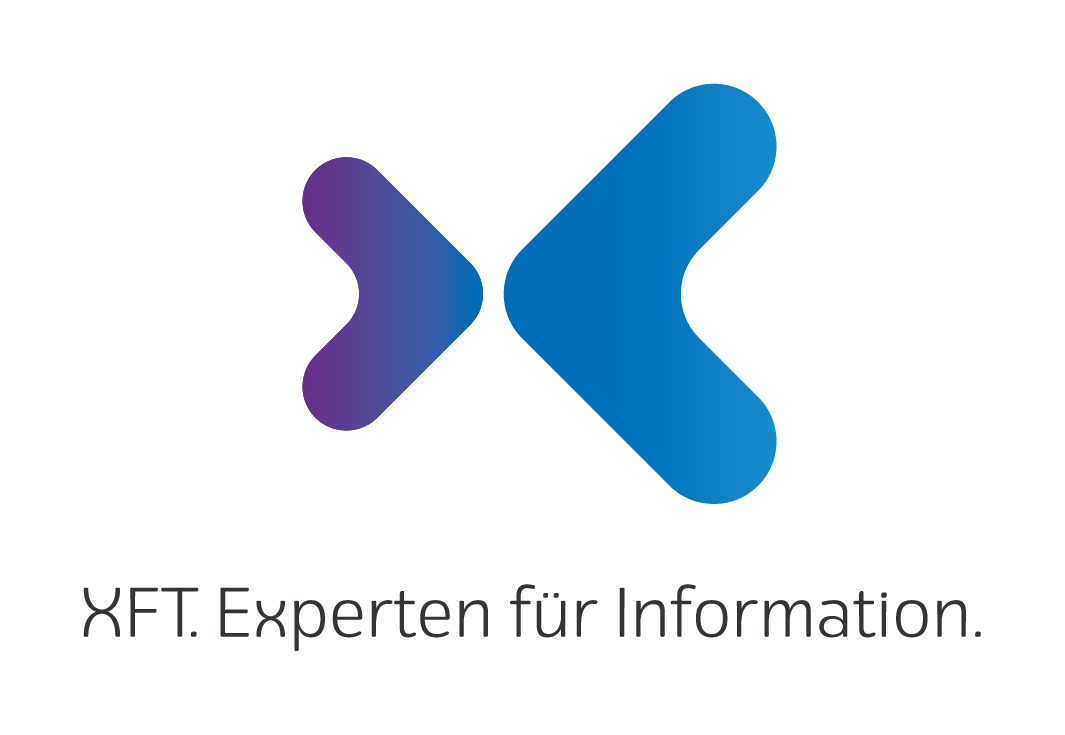 XFT GmbH
Altrottstr. 31, 69190 Walldorf
+49 6227 54 555 0
vertrieb@xft.com
www.xft.com
Hall: Halle 1
Stand: C.10
---

SECANDA Systems AG
Marienstraße 10, D-78054 Villingen-Schwenningen
+49772099450
info@secanda.com
https://www.secanda.com
Hall: Halle 1
Stand: B.10
---

CSS AG
Friedrich-Dietz-Str. 1, D-36093 Künzell
+49066193920
info@css.de
https://www.css.de
Hall: Halle 1
Stand: D.01
---

MOBIKO
MOBIKO GmbH, Zielstattstr. 19, 81379 München
+49 (0) 89 – 21 53 90 13
mail@mobiko.de
https://mobiko.net/
Hall: Halle 1
Stand: A.32-40
---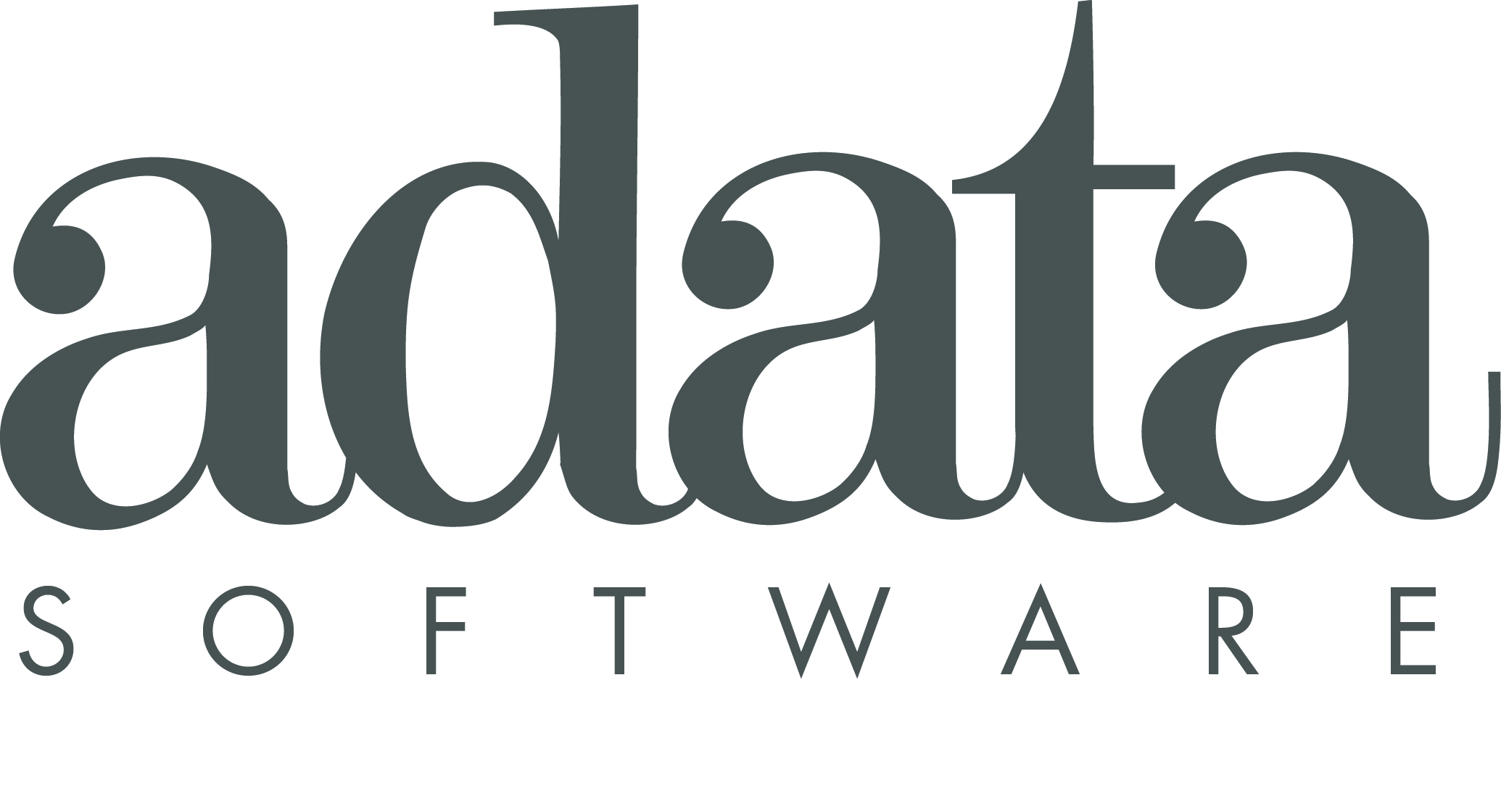 adata Softare GmbH
Windmühlenstr. 15
04231-804203
vertrieb@adata.de
www.adata.de
Hall: Halle 1
Stand: E.07
---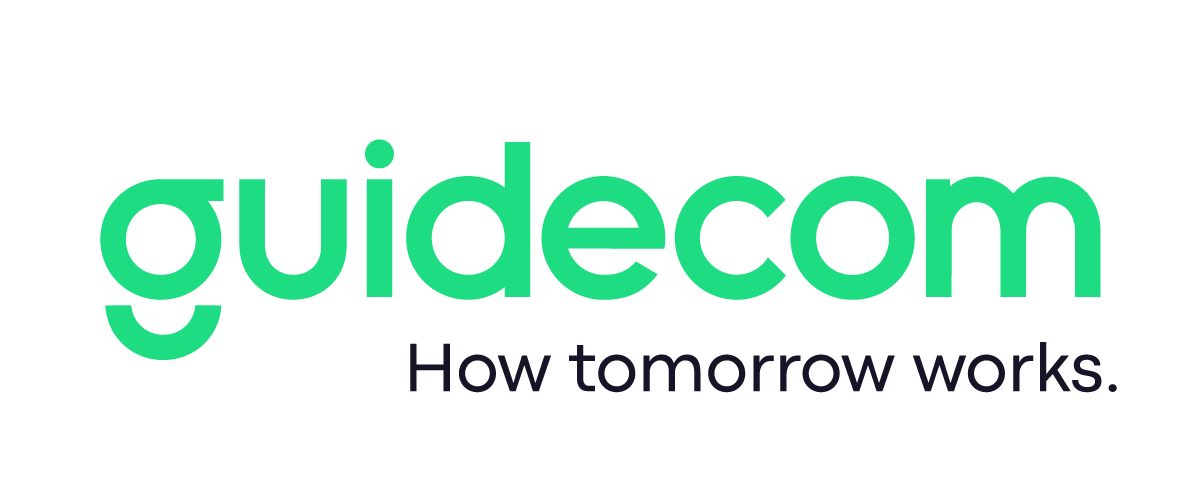 GuideCom AG
Hafenweg 14, 48155 Münster
0251 9159-0
info@guidecom.de
www.guidecom.de
Hall: Halle 1
Stand: D.07
Software
---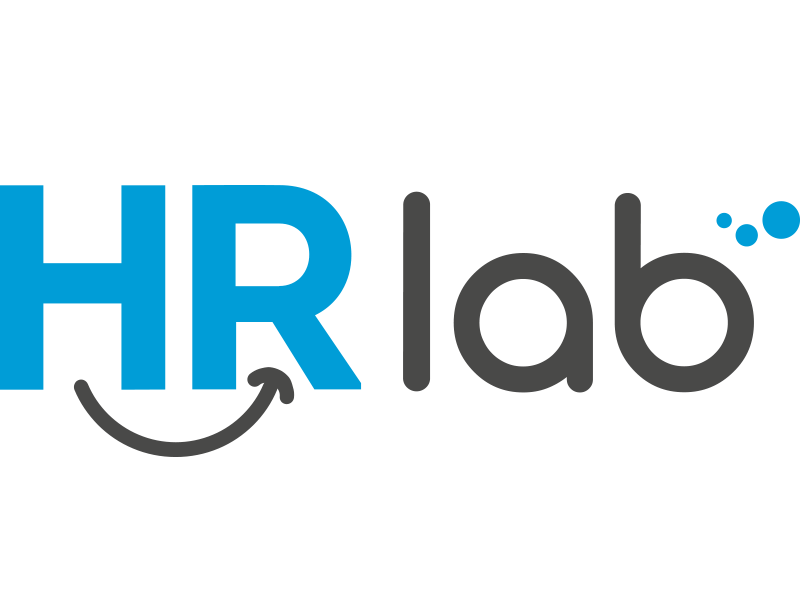 HRlab GmbH
Märkisches Ufer 28, 10179 Berlin
015125338174
info@hrlab.de
https://hrlab.de/de/
Hall: Halle 1
Stand: G.12
---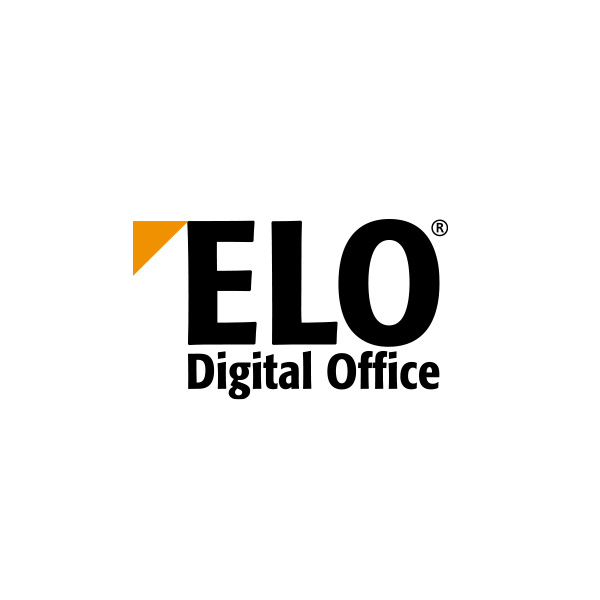 ELO Digital Office GmbH
Tübingerstr. 43, 70178 Stuttgart
+49 711 8060890
info@elo.com
www.elo.com
Hall: Halle 1
Stand: E.01
---

CSS AG
Friedrich-Dietz-Str. 1, D-36093 Künzell
+49066193920
info@css.de
https://www.css.de
Hall: Halle 1
Stand: D.01
---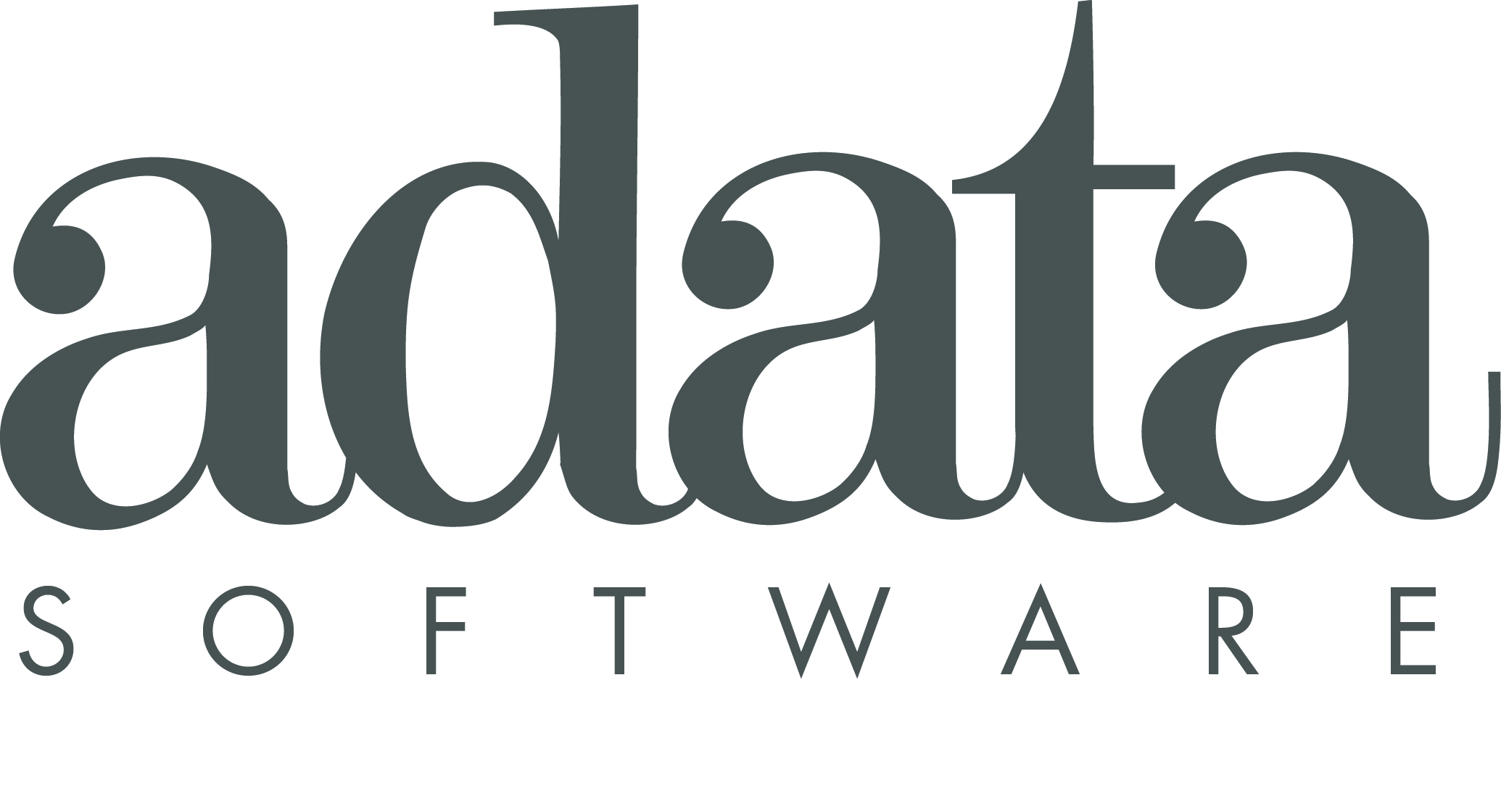 adata Softare GmbH
Windmühlenstr. 15
04231-804203
vertrieb@adata.de
www.adata.de
Hall: Halle 1
Stand: E.07
Human resource management
---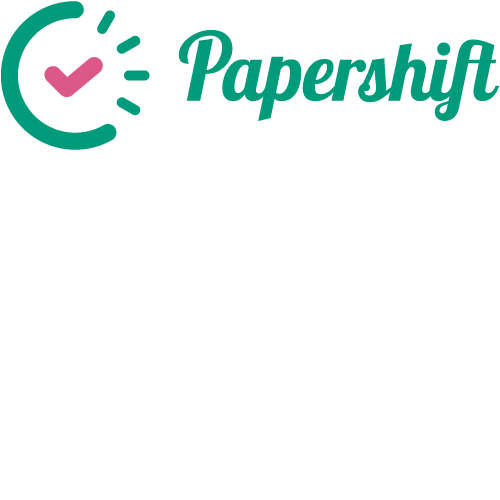 Papershift
Lange Straße 2, 76199 Karlsruhe
+49 (0) 721 - 509 579 69
sales@papershift.com
www.papershift.com
Hall: Halle 1
Stand: D.11
---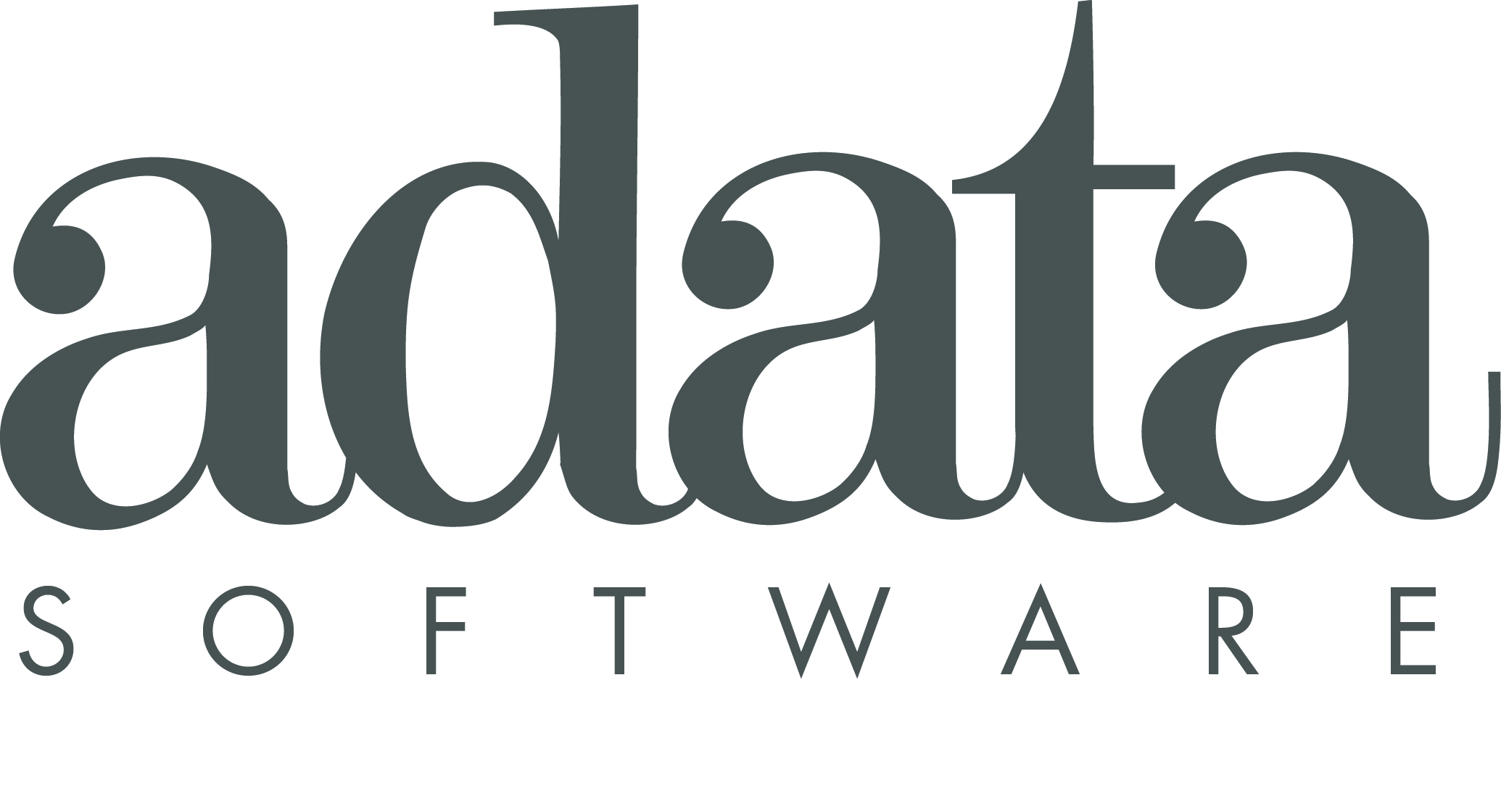 adata Softare GmbH
Windmühlenstr. 15
04231-804203
vertrieb@adata.de
www.adata.de
Hall: Halle 1
Stand: E.07
Application software for application management
---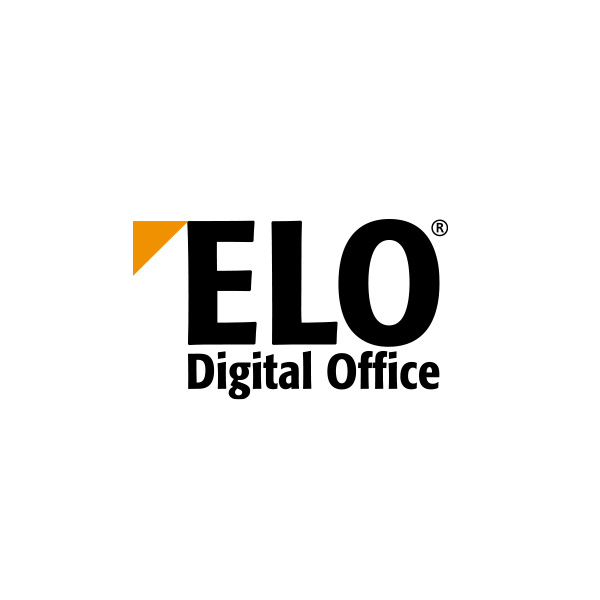 ELO Digital Office GmbH
Tübingerstr. 43, 70178 Stuttgart
+49 711 8060890
info@elo.com
www.elo.com
Hall: Halle 1
Stand: E.01
---

CSS AG
Friedrich-Dietz-Str. 1, D-36093 Künzell
+49066193920
info@css.de
https://www.css.de
Hall: Halle 1
Stand: D.01
Application software for apprentice/trainee management and planning
---
Application software for L&D management
---
Application software for (internet recruiting) E-Recruiting
---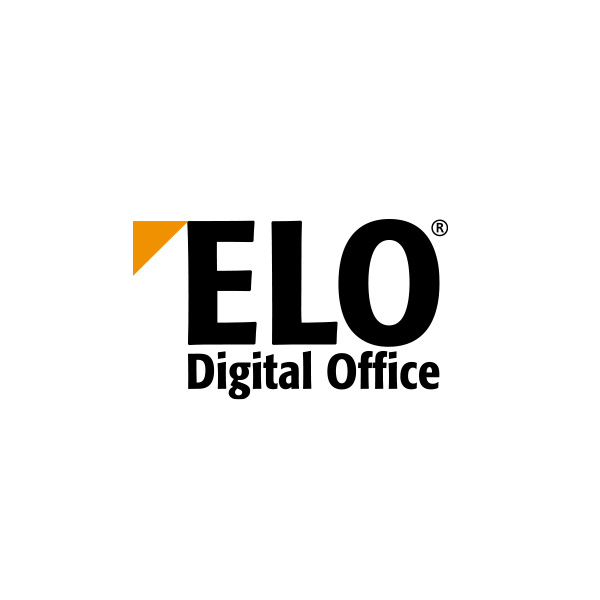 ELO Digital Office GmbH
Tübingerstr. 43, 70178 Stuttgart
+49 711 8060890
info@elo.com
www.elo.com
Hall: Halle 1
Stand: E.01
Application for candidate retention and former employee retention
---
Application software for Talent Relationship Management
---
Application software for CV Parsing
---
Application software for internal job portals
---
Application software for personnel deployment and control
---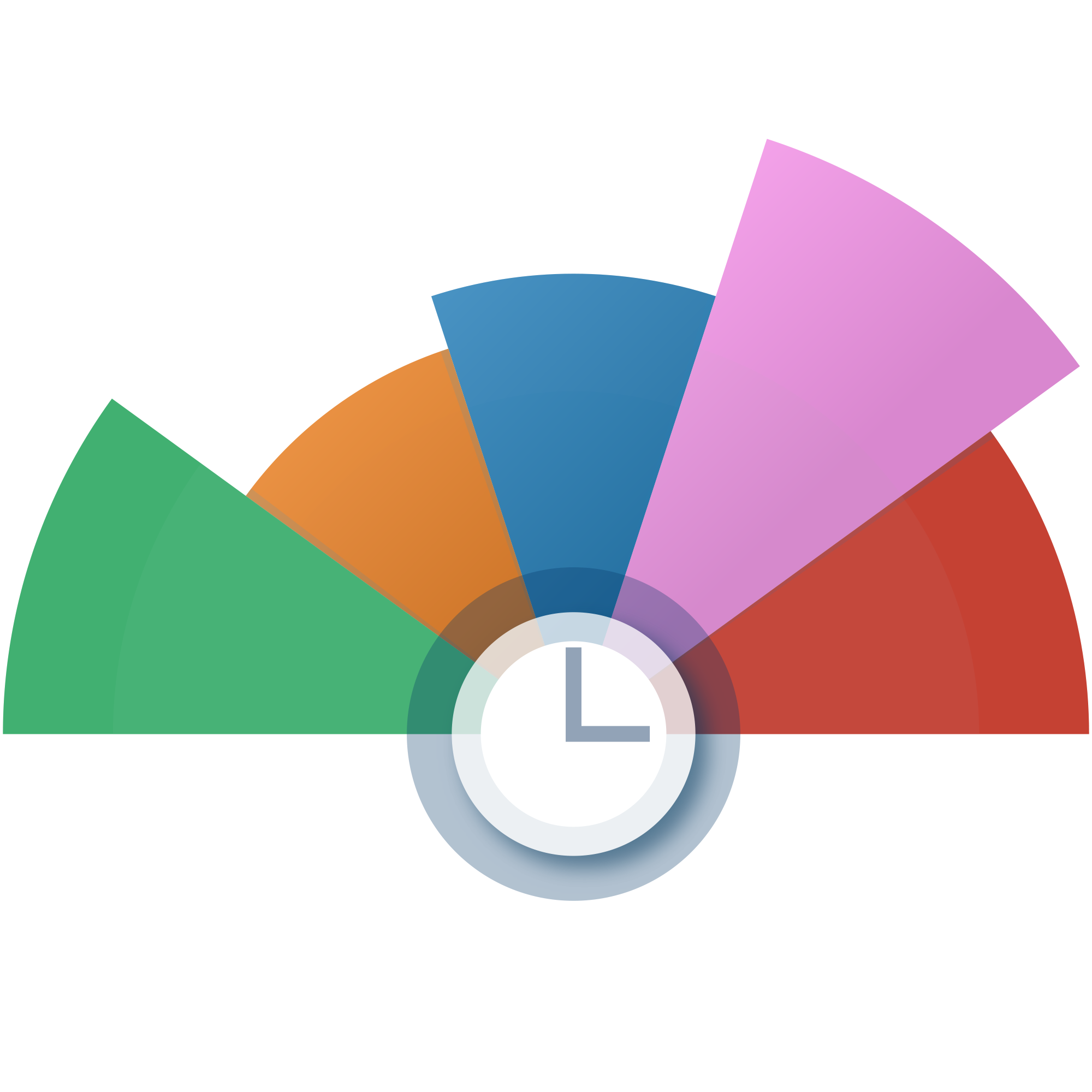 TimeTracking - H&L Solutions GmbH
Am Ziegelfeld 28, 51399 Burscheid
+49 2174 - 30710-0
marco.kersting@hl-solutions.de
https://timetracking-online.com/
Hall: Halle 1
Stand: H.19
Application software for personnel capacity planning
---
Application software for personnel administration
---

CSS AG
Friedrich-Dietz-Str. 1, D-36093 Künzell
+49066193920
info@css.de
https://www.css.de
Hall: Halle 1
Stand: D.01
Application software for payroll accounting
---

CSS AG
Friedrich-Dietz-Str. 1, D-36093 Künzell
+49066193920
info@css.de
https://www.css.de
Hall: Halle 1
Stand: D.01
Application software for personnel payroll accounting with special functions
---
Application software for payrolls in the contruction business
---
Application software for payment accounting with ERA
---
Application software for personnel statistics
---
Application software for personnel services
---
Application software for HR administration
---

CSS AG
Friedrich-Dietz-Str. 1, D-36093 Künzell
+49066193920
info@css.de
https://www.css.de
Hall: Halle 1
Stand: D.01
Other application software for human resource management
---
ASP (application service providing)
---
Information software for human resource management
---
Digital personnel files
---

CSS AG
Friedrich-Dietz-Str. 1, D-36093 Künzell
+49066193920
info@css.de
https://www.css.de
Hall: Halle 1
Stand: D.01
Strategic personnel management system
---
Travel expense accounting/ vacation scheduling
---

CSS AG
Friedrich-Dietz-Str. 1, D-36093 Künzell
+49066193920
info@css.de
https://www.css.de
Hall: Halle 1
Stand: D.01
Application software for human resources development
---
Application software for long-term assessment of training programmes
---
Application software for personnel performance-management
---
Application software for personnel planning, cost planning
---
Application software for personnel planning, cost planning
---
Seminar management system
---

CSS AG
Friedrich-Dietz-Str. 1, D-36093 Künzell
+49066193920
info@css.de
https://www.css.de
Hall: Halle 1
Stand: D.01
Application software for employee surveys
---
Application software for a 360° feedback
---
Application software for accident, sick leave and absence management
---
Application software for employee integration management
---
Application software for quality management
---
Application software for skill management / qualification matrix
---
Application software for job descriptions and job evaluations
---
Application software for employee performance evaluations
---
Application software for goal agreements
---
Letter of reference generator
---
Application software for performance oriented compensation
---
Payroll department in accordance with the tariff agreement "Public Services"
---
Compensation management/Total compensation management
---
Application software for employee motivation
---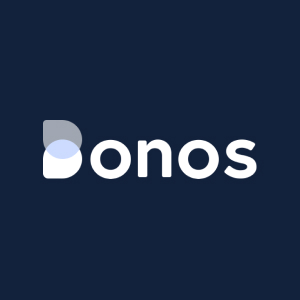 Bonos.io
Bahnhofstraße 24, D-94032 Passau
+49 (0) 8723 - 20 70 20
info@bonos.io
https://bonos.io/
Hall: Halle 1
Stand: A.32-4
Application software for people analytics
---
Production data collection
---
Complete solutions for production data collection
---
Workflow management
---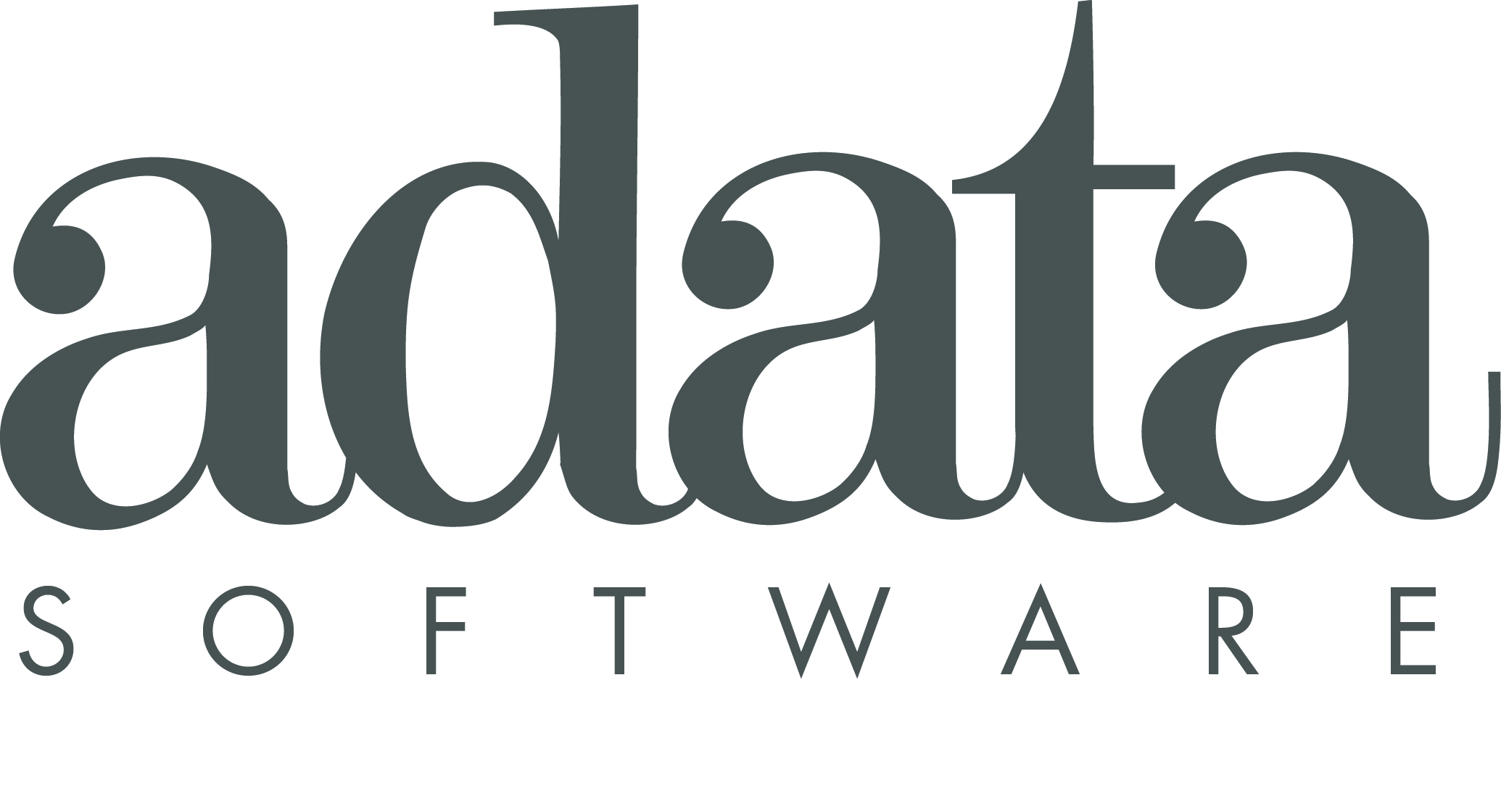 adata Softare GmbH
Windmühlenstr. 15
04231-804203
vertrieb@adata.de
www.adata.de
Hall: Halle 1
Stand: E.07
Complete solutions for workflow management
---
Time control
---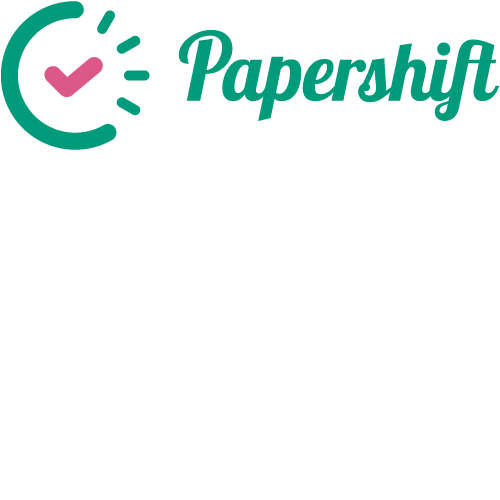 Papershift
Lange Straße 2, 76199 Karlsruhe
+49 (0) 721 - 509 579 69
sales@papershift.com
www.papershift.com
Hall: Halle 1
Stand: D.11
---

CSS AG
Friedrich-Dietz-Str. 1, D-36093 Künzell
+49066193920
info@css.de
https://www.css.de
Hall: Halle 1
Stand: D.01
---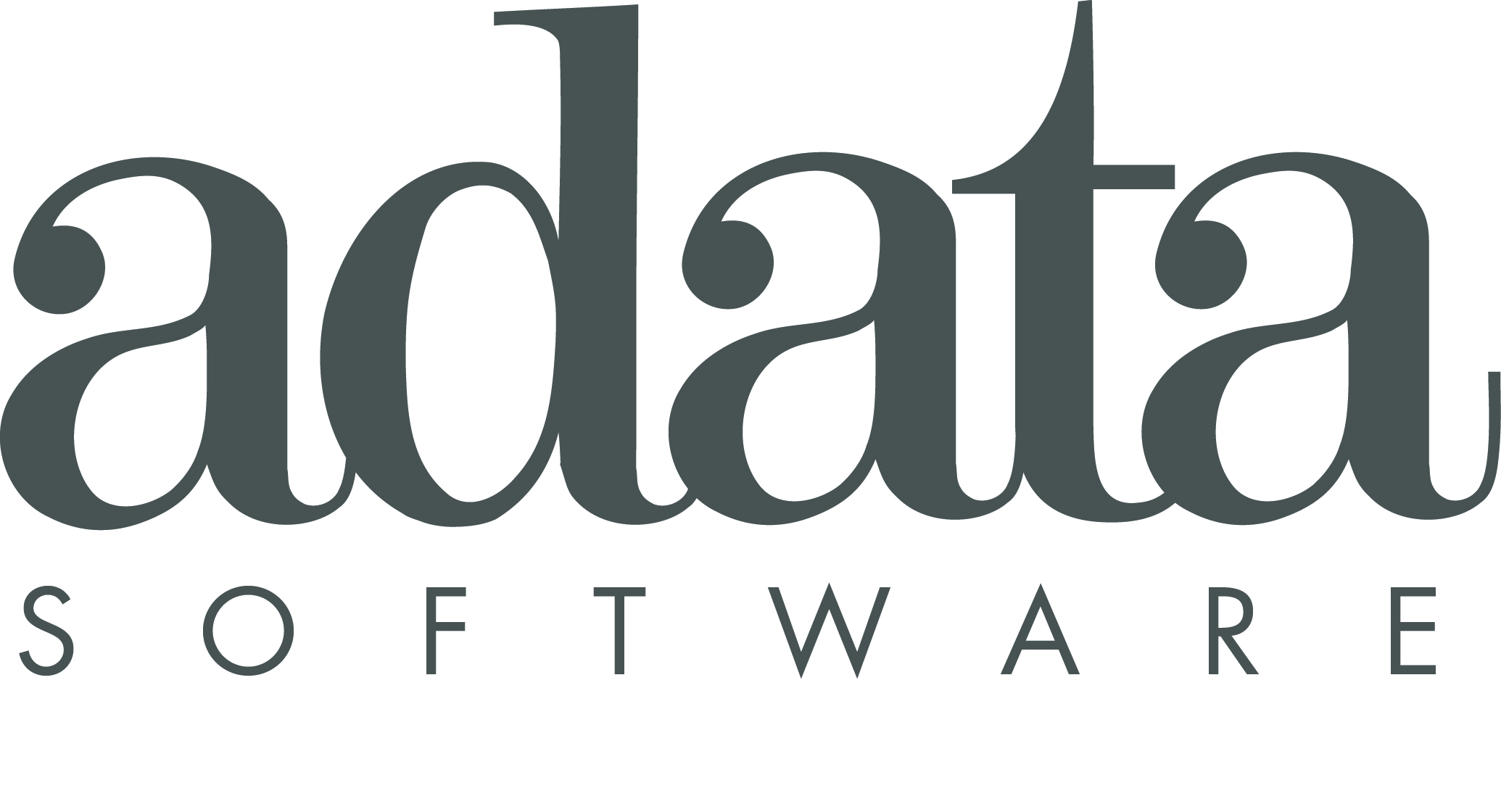 adata Softare GmbH
Windmühlenstr. 15
04231-804203
vertrieb@adata.de
www.adata.de
Hall: Halle 1
Stand: E.07
Complete solutions for attendance, work and time control
---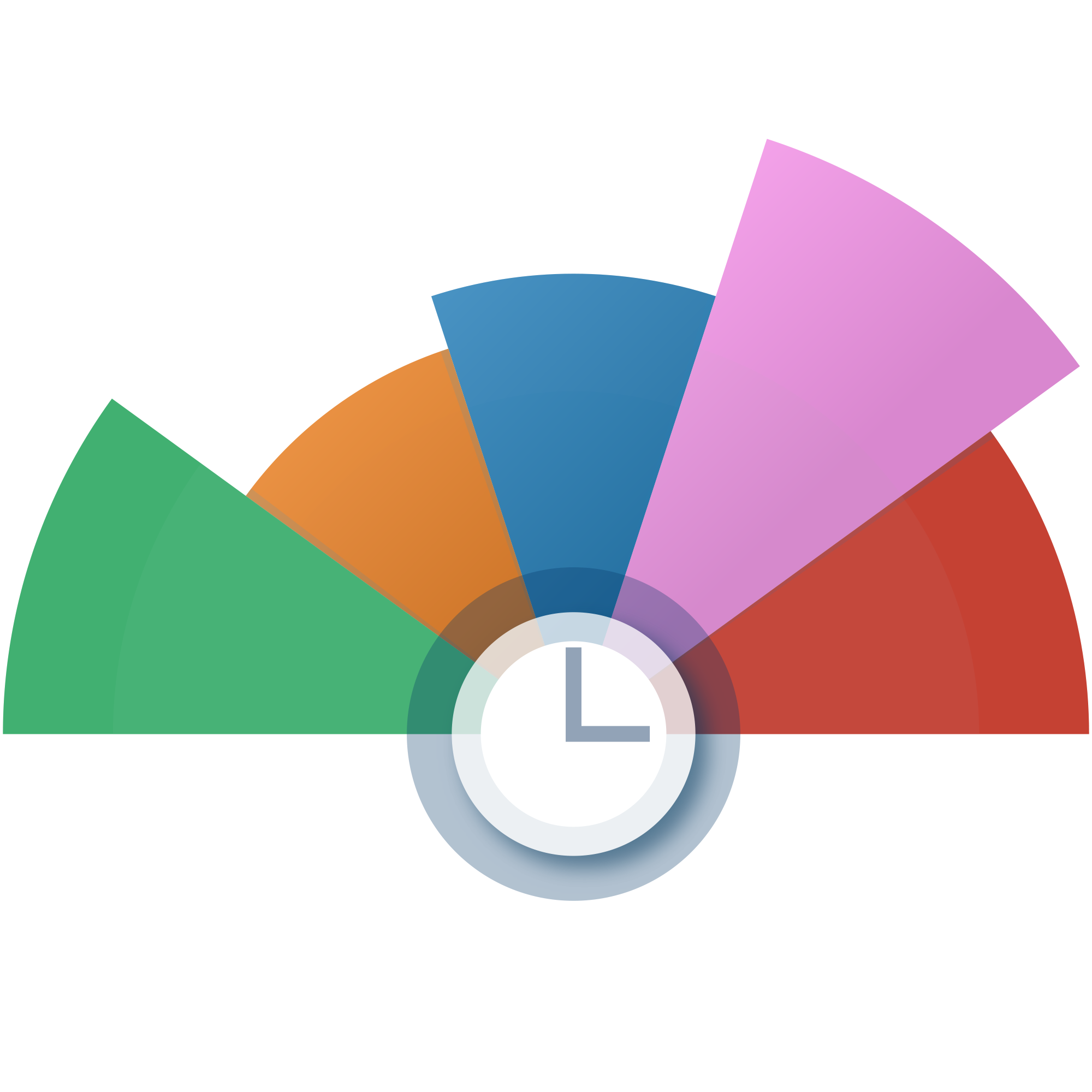 TimeTracking - H&L Solutions GmbH
Am Ziegelfeld 28, 51399 Burscheid
+49 2174 - 30710-0
marco.kersting@hl-solutions.de
https://timetracking-online.com/
Hall: Halle 1
Stand: H.19
---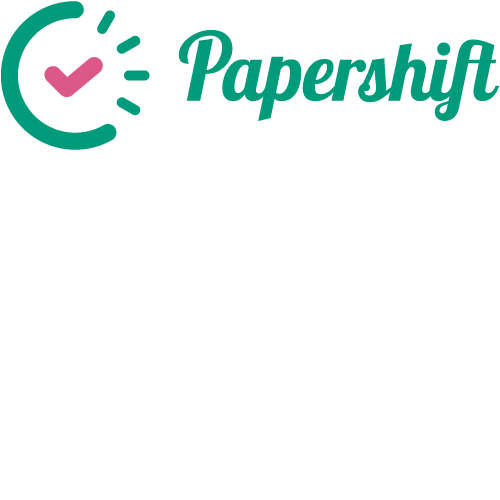 Papershift
Lange Straße 2, 76199 Karlsruhe
+49 (0) 721 - 509 579 69
sales@papershift.com
www.papershift.com
Hall: Halle 1
Stand: D.11
Absence management software
---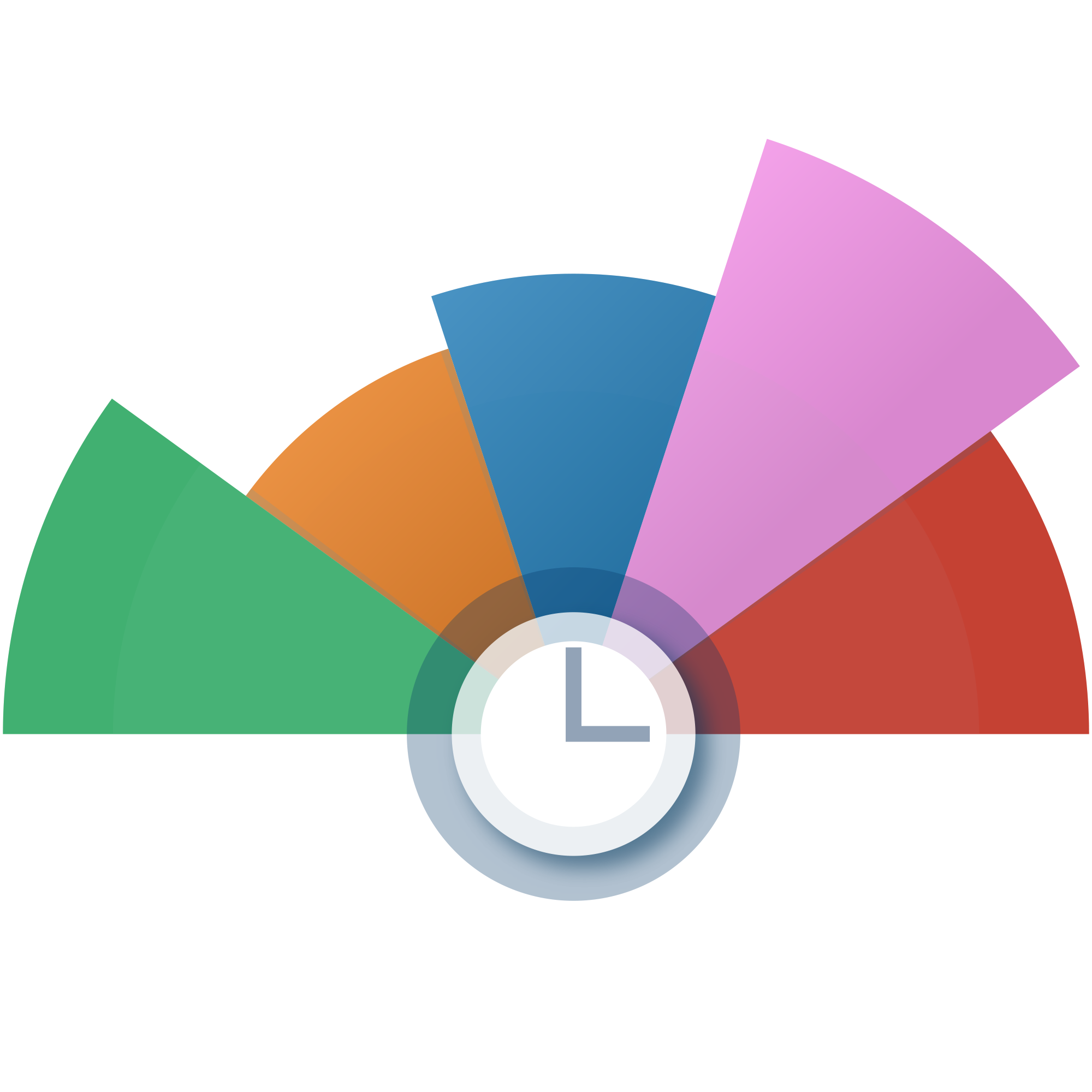 TimeTracking - H&L Solutions GmbH
Am Ziegelfeld 28, 51399 Burscheid
+49 2174 - 30710-0
marco.kersting@hl-solutions.de
https://timetracking-online.com/
Hall: Halle 1
Stand: H.19
Call center, teleworking, information management
---
Application software for Personnel Agencies
---
Application software for temporary employment
---
Web-based software for temporary employment
---
Time management
---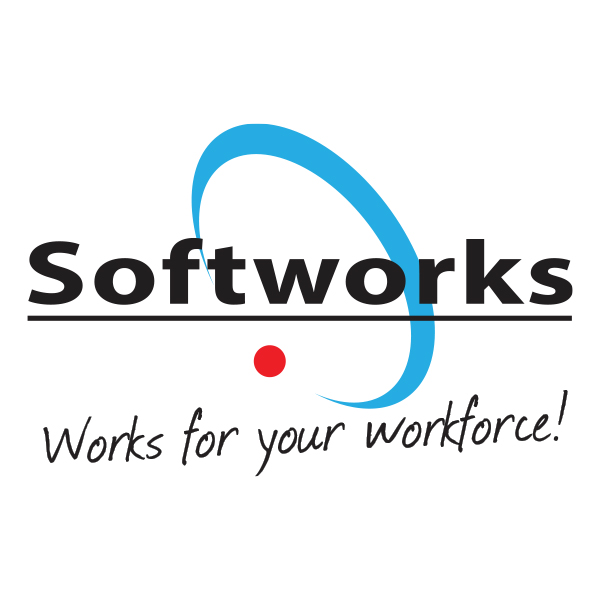 Softworks Workforce Management
111 Main Street, Bray, Co. Wicklow, Irland
+49 176 57890915
hello@softworks.com
www.softworks.com
Hall: Halle 1
Stand: B.08
---

CSS AG
Friedrich-Dietz-Str. 1, D-36093 Künzell
+49066193920
info@css.de
https://www.css.de
Hall: Halle 1
Stand: D.01
---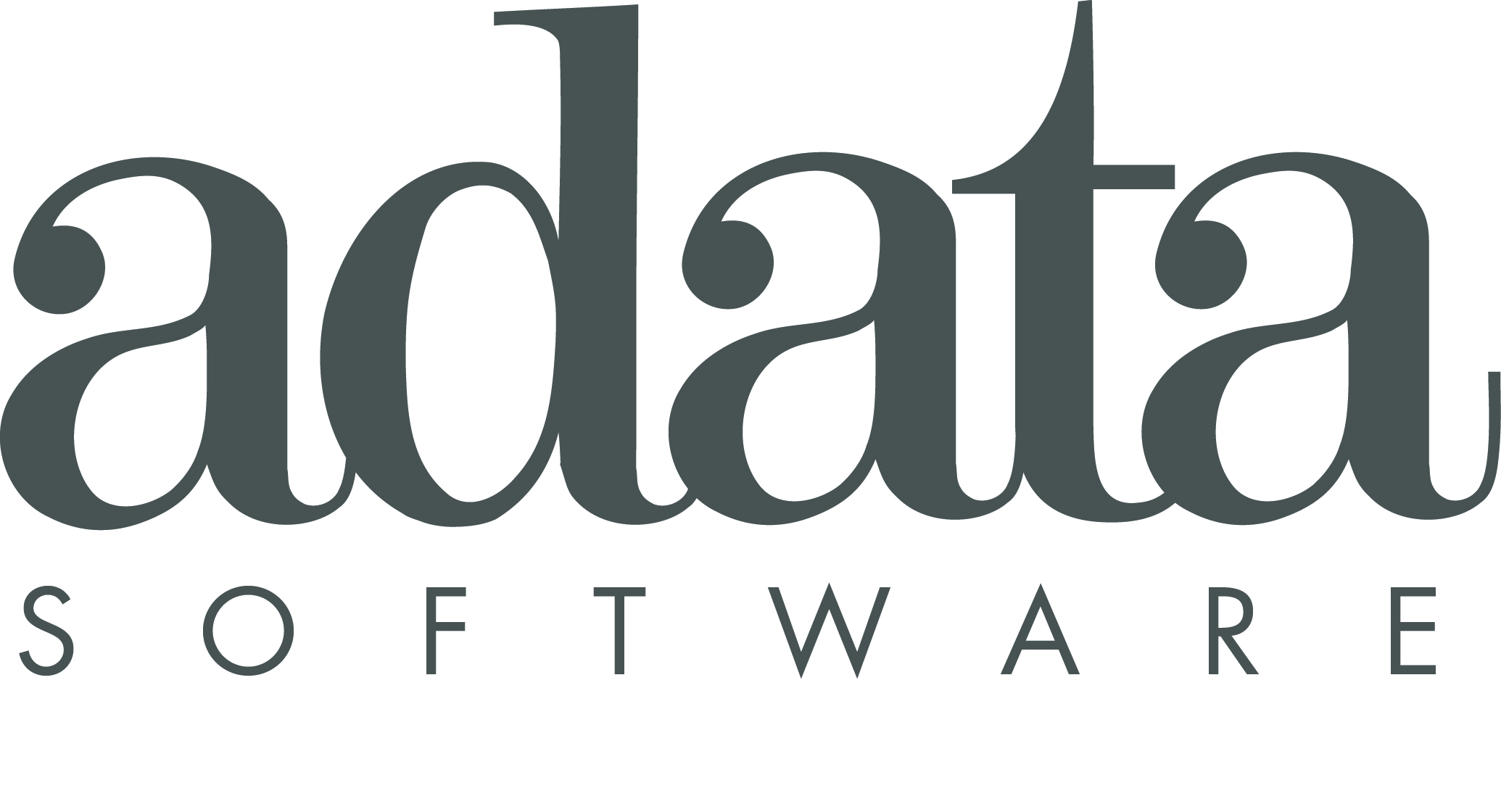 adata Softare GmbH
Windmühlenstr. 15
04231-804203
vertrieb@adata.de
www.adata.de
Hall: Halle 1
Stand: E.07
Complete solutions for time management and appointment management
---
Application software for flextime management
---
Complete solutions for project and employee management
---
Document management
---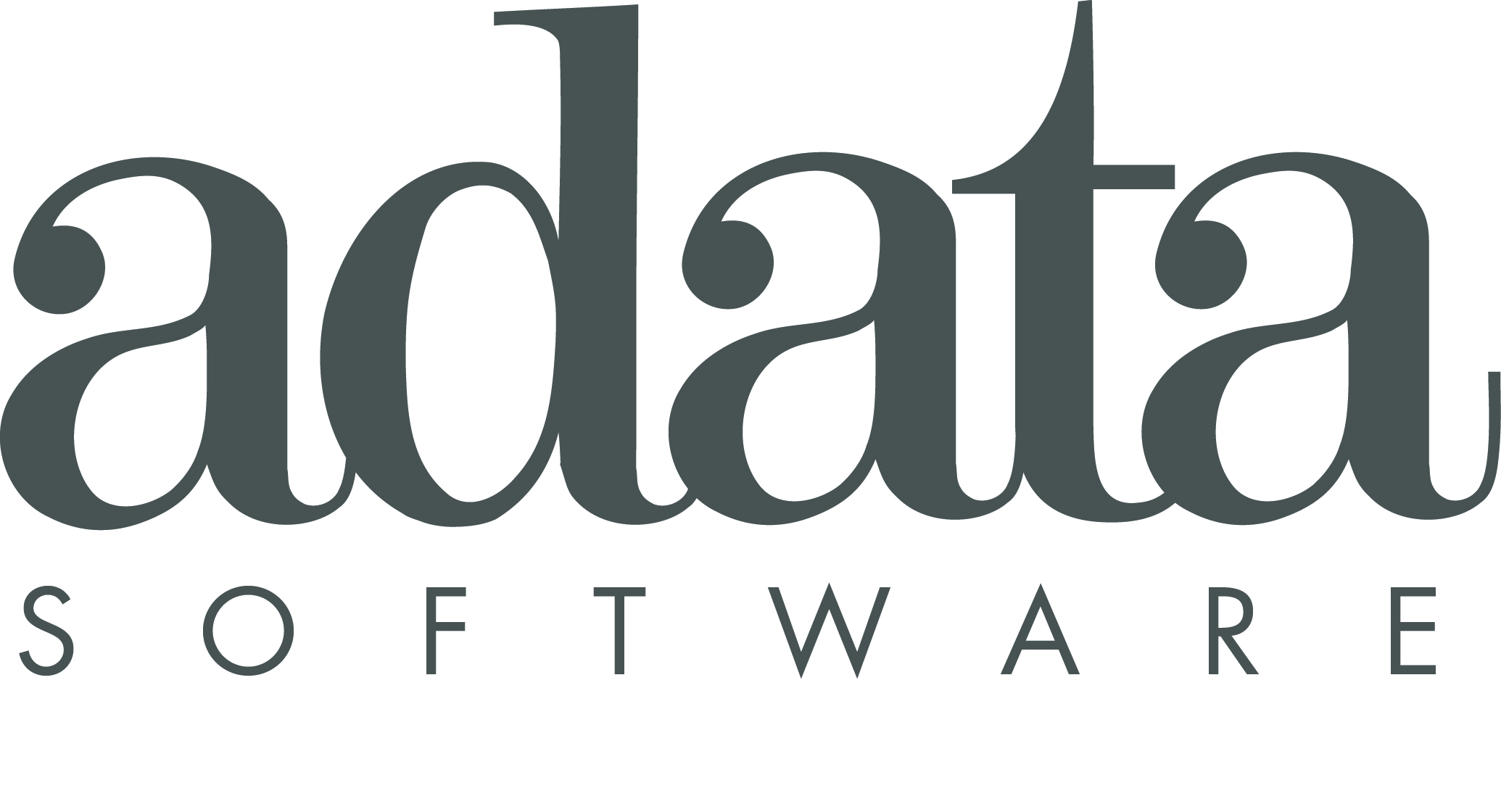 adata Softare GmbH
Windmühlenstr. 15
04231-804203
vertrieb@adata.de
www.adata.de
Hall: Halle 1
Stand: E.07
Access control
---

CSS AG
Friedrich-Dietz-Str. 1, D-36093 Künzell
+49066193920
info@css.de
https://www.css.de
Hall: Halle 1
Stand: D.01
Outsourcing
---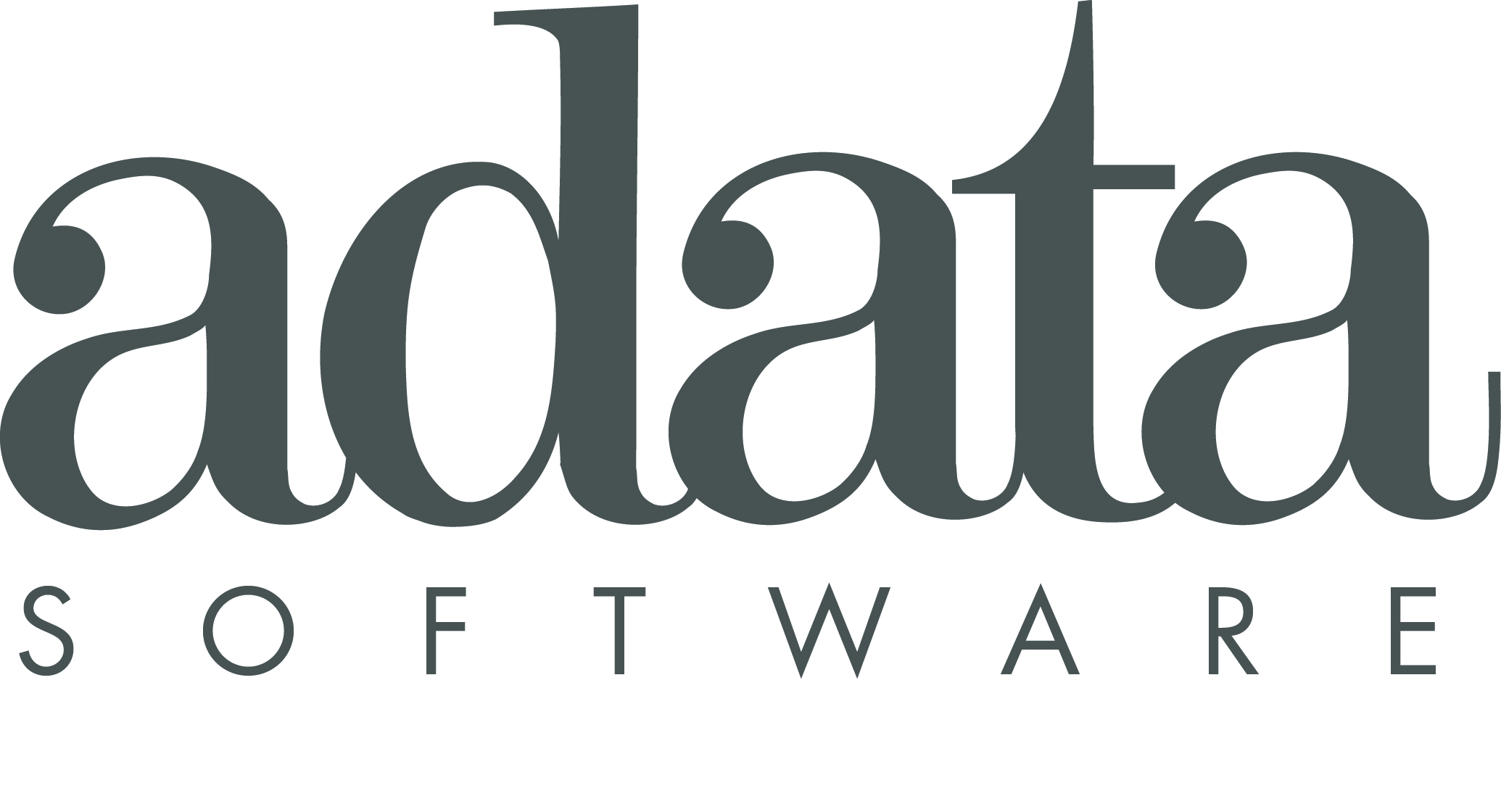 adata Softare GmbH
Windmühlenstr. 15
04231-804203
vertrieb@adata.de
www.adata.de
Hall: Halle 1
Stand: E.07
Cloud solutions für human resource management
---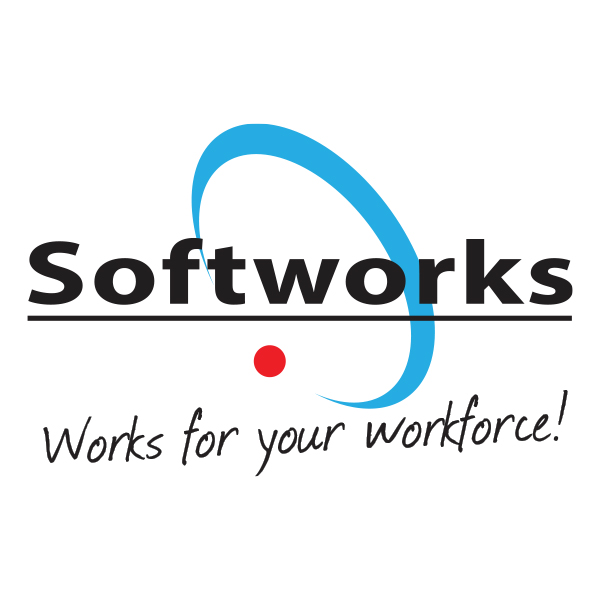 Softworks Workforce Management
111 Main Street, Bray, Co. Wicklow, Irland
+49 176 57890915
hello@softworks.com
www.softworks.com
Hall: Halle 1
Stand: B.08
Cloud based selection of personnel
---
Event management software
---
Customizing, Hosting, Hotline
---
Mechanical access control systems
---
Access control systems with ID cards
---
Access control systems with photo and image recognition
---
Access control systems with cryptography
---
Access control systems with biometric identification
---
Hardware for mobile data collection
---
Recruiting & Attraction
---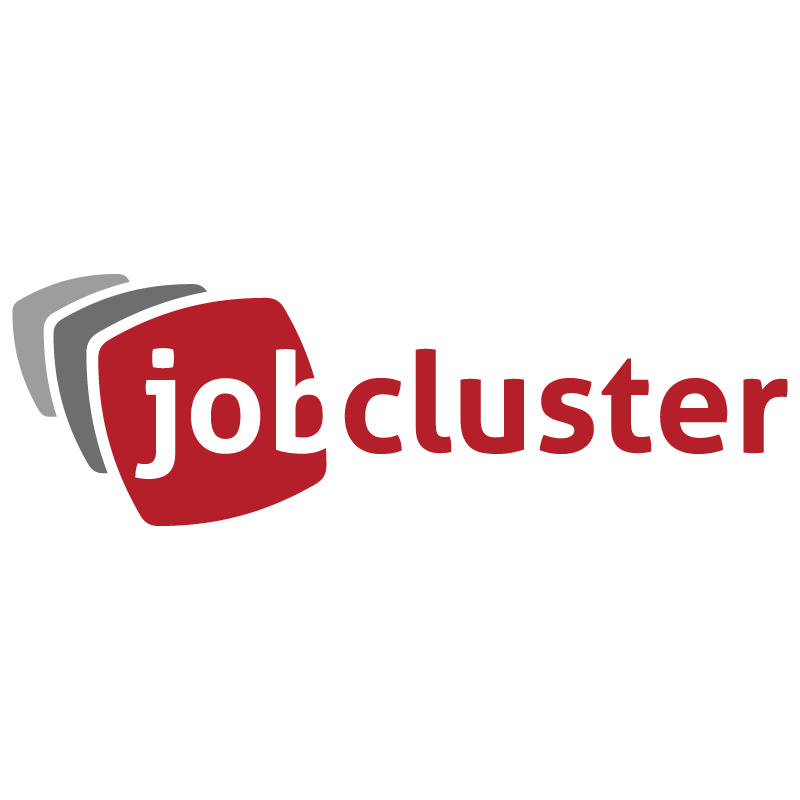 Jobcluster Deutschland GmbH
Fuldaer Straße 13, 36124 Eichenzell
06659 98600 0
service@jobcluster.de
https://www.one-click-recruiting.de/
Hall: Halle 1
Stand: D.01
---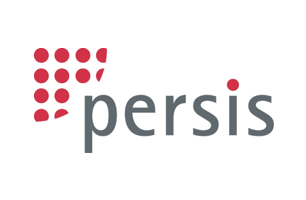 Persis GmbH
Theodor-Heuss-Straße 5, 89518 Heidenheim
+49 7321 9884-0
info@persis.de
https://www.persis.de/
Hall: Halle 1
Stand: F.02
---

HR monkeys GmbH
Carl-Benz-Straße 21, D-60386 Frankfurt
+49 69 870086140
mail@hr-monkeys.de
https://hr-monkeys.de/
Hall: Halle 1
Stand: A.32-1
---

hokify GmbH
Jakov-Lind-Straße 2, 1020 Wien, Österreich
+49 800 000 8061
info@hokify.com
https://hokify.de/
Hall: Halle 1
Stand: D.29
---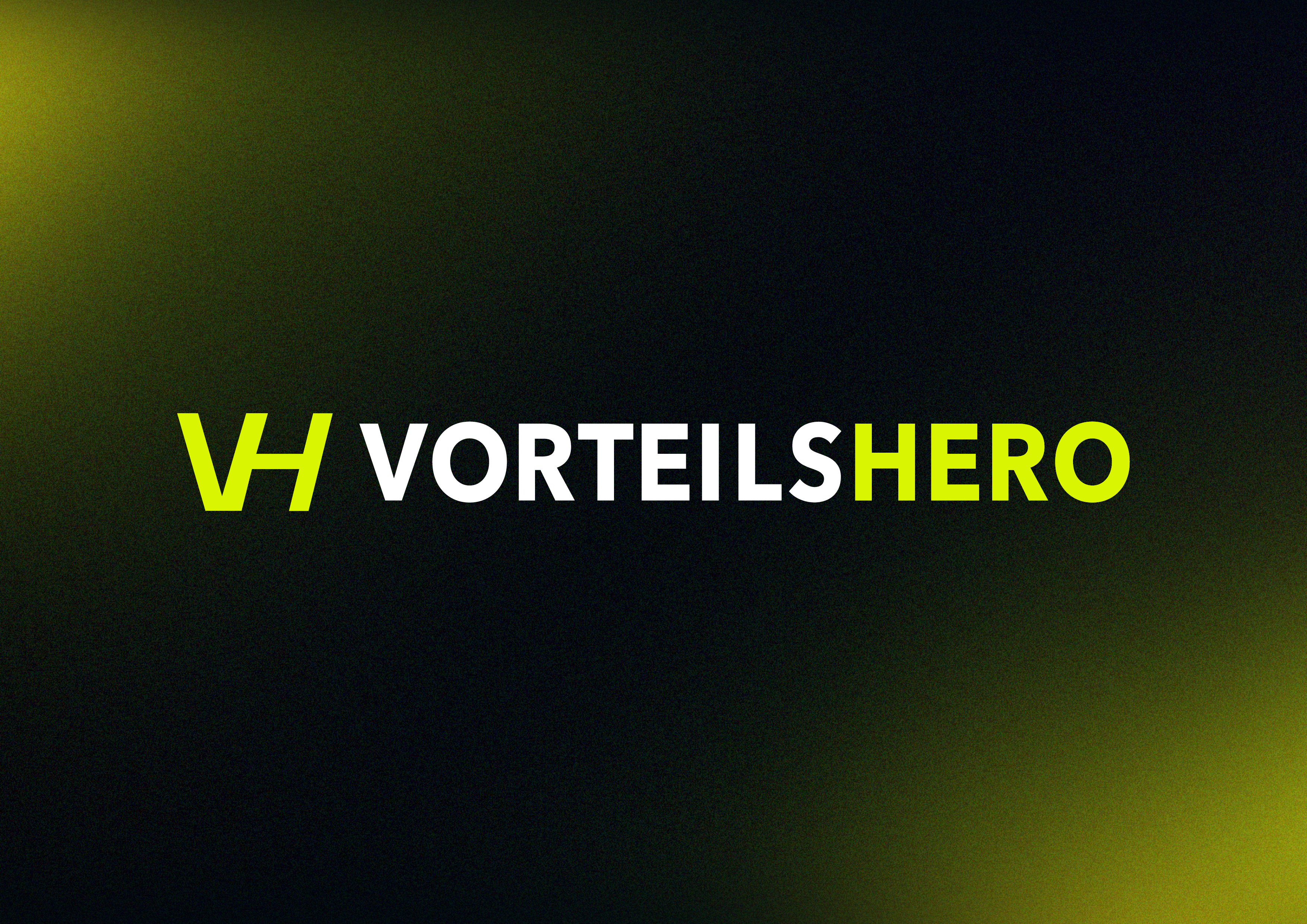 Vorteilshero
Heinrich-Hertz-Str. 3, 59423 Unna
02303 94233 60
kontakt@vorteilshero.de
https://vorteilshero.de/account/register
Hall: Halle 1
Stand: F.35
---

BONAGO Incentive Marketing Group GmbH
Werinherstraße 91, D-81541 München
0800 – 503 511 179
service@bonago.de
https://www.bonago.de
Hall: Halle 1
Stand: D.03
---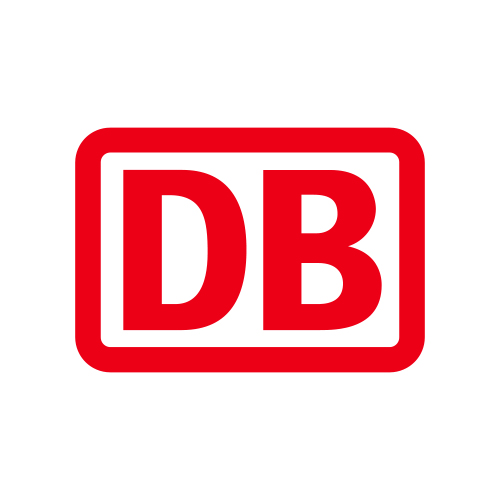 Deutsche Bahn Connect GmbH
Mainzer Landstraße 169, 60327 Frankfurt am Main
-
Bonvoyo: mobilitaetsbudget@deutschebahn.com | Call a Bike: bikesharing@deutschebahn.com
https://www.deutschebahnconnect.com/bonvoyo
Hall: Halle 1
Stand: F.31
---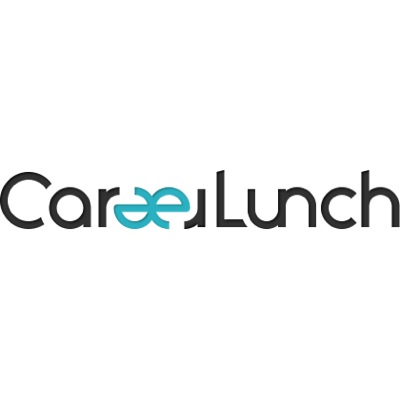 CareerLunch
Bahnhofstrasse 2, CH-6060 Sarnen
+4917662814206
hello@careerlunch.com
https://www.careerlunch.com/business
Hall: Halle 1
Stand: A.32-14
---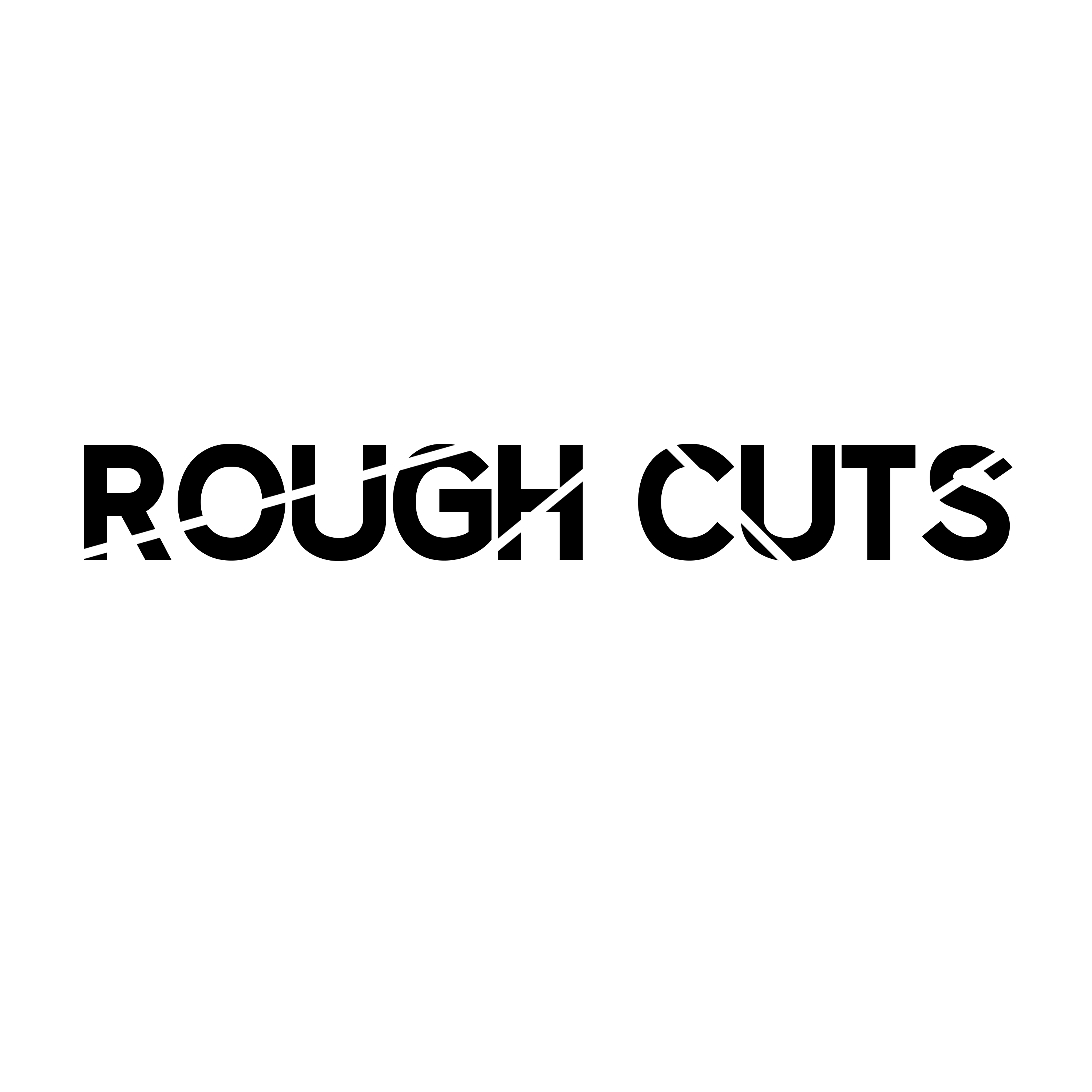 Rough Cuts
Kennenburgerstraße 63/1, Esslingen am Neckar
+49 15208880308
kontakt@roughcuts.de
www.roughcuts.de
---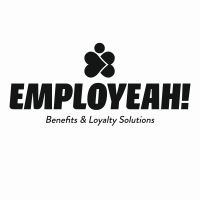 EMPLOYEAH! Benefits & Loyalty Solutions
Holsteiner Chaussee 183a
+49 (0)40 / 55 620 34 - 0
hello@employeah.team
https://www.employeah.team
Hall: Halle 1
Stand: C.07
---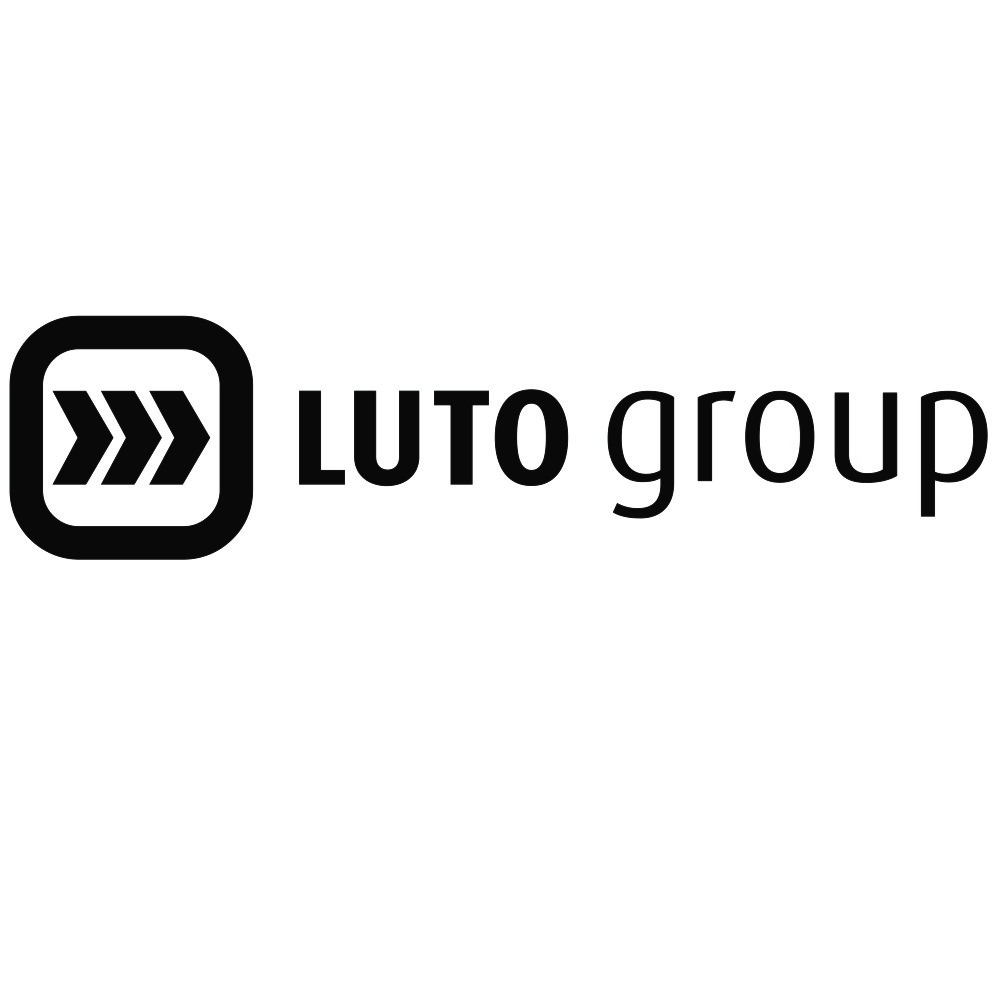 LUTO Automotive CZ
Vyskočilova 1481/4, 14000 Prag
+491713566198
helena.mikoskova@lutogroup.com
https://www.lutogroup.com/
Hall: Halle 1
Stand: F.37
Artificial intelligence in recruiting
---
HR marketing
---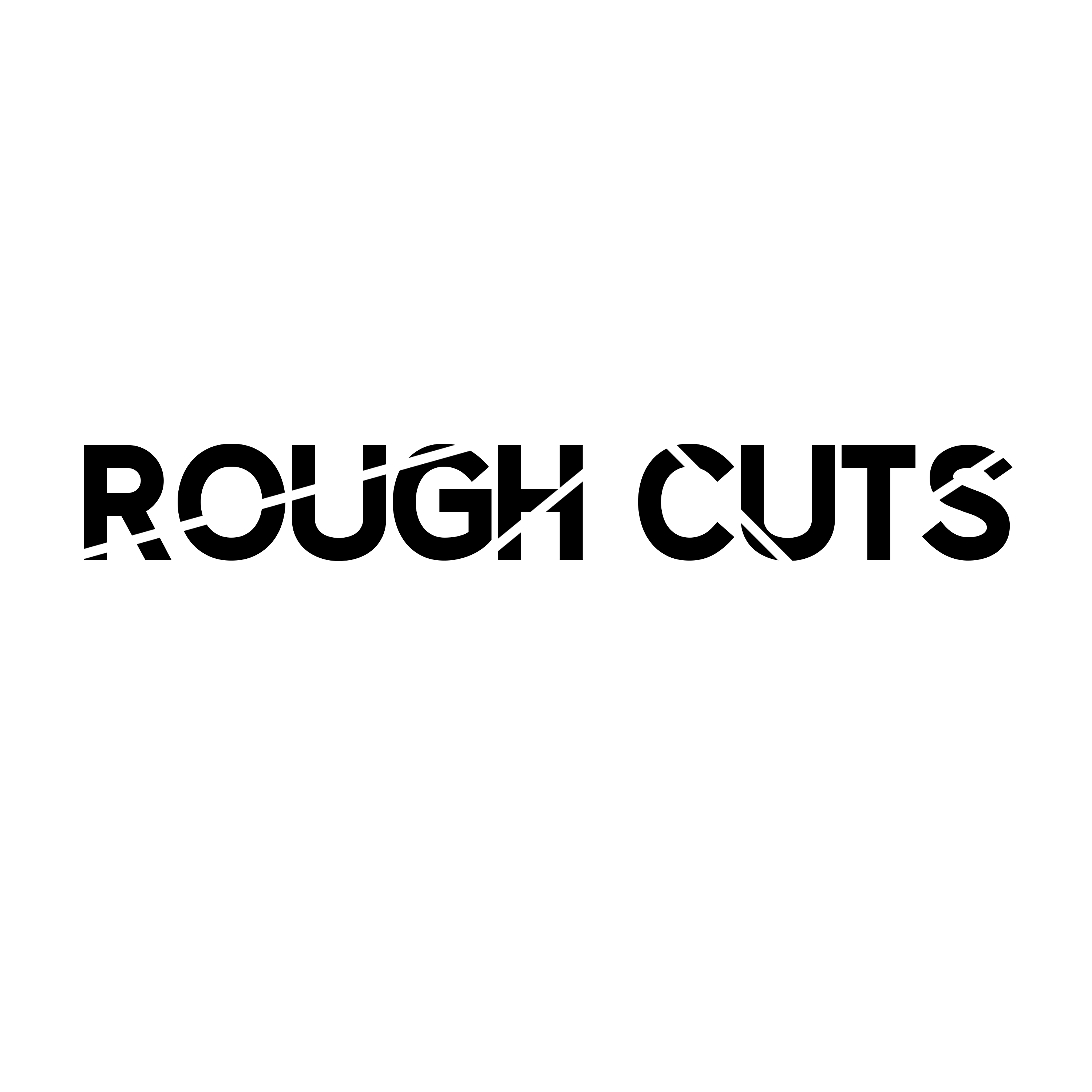 Rough Cuts
Kennenburgerstraße 63/1, Esslingen am Neckar
+49 15208880308
kontakt@roughcuts.de
www.roughcuts.de
Recruitment Process Outsourcing (RPO)
---
Multi posting of job advertising
---
Rewards
---

Value
Mainstraße 5 95444 Bayreuth
0921 530305 80
info@liotec.org
https://valueapp.de/
Hall: Halle 1
Stand: F.14
---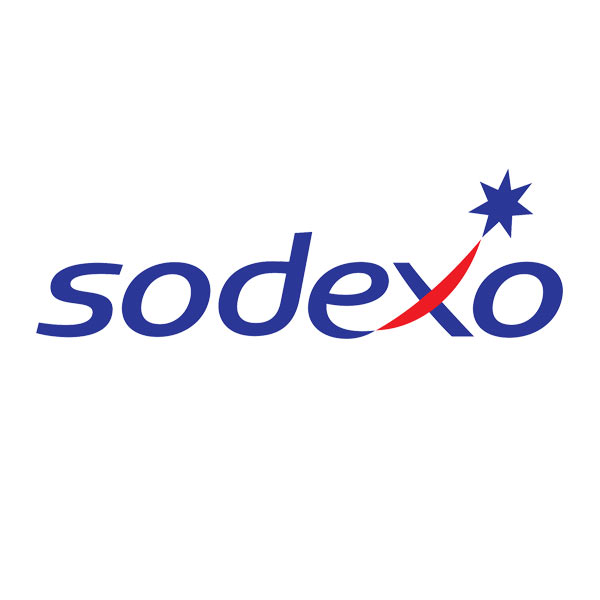 Sodexo Pass GmbH
Lyoner Str. 9, 60528 Frankfurt am Main
0800 0073996
info.de@sodexo.com
https://www.sodexo.de/
Hall: Halle 1
Stand: H.13
Learning & Training
---

triangility GmbH
triangility GmbH | Am Alten Gaswerk 13 | 86156 Augsburg
0151-22375978
mpohl@triangility.com
www.triangility.com
Hall: Halle 1
Stand: F.24
---

SCHEELEN® AG Institut für Managementberatung und Diagnostik
Badstraße 3, 79761 Waldshut-Tiengen
+4977419694-0
annette.wasmer@scheelen-institut.de
https://www.scheelen-institut.com
Hall: Halle 1
Stand: G.18
---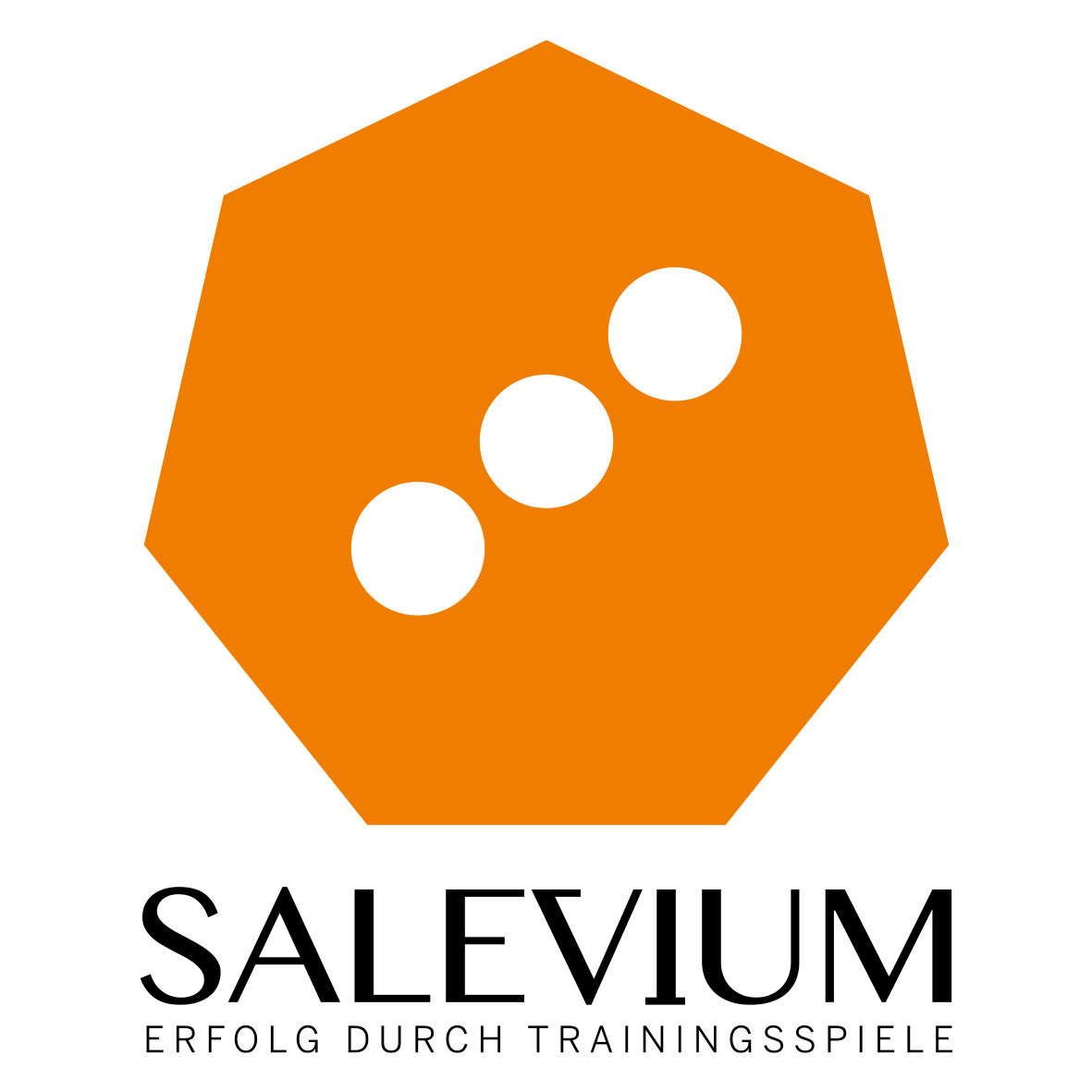 SALEVIUM
Gierlichsstraße 7, D-52134 Herzogenrath
024063039439
spiele@salevium.de
https://www.salevium.de/
Hall: Halle 1
Stand: A.32-5
---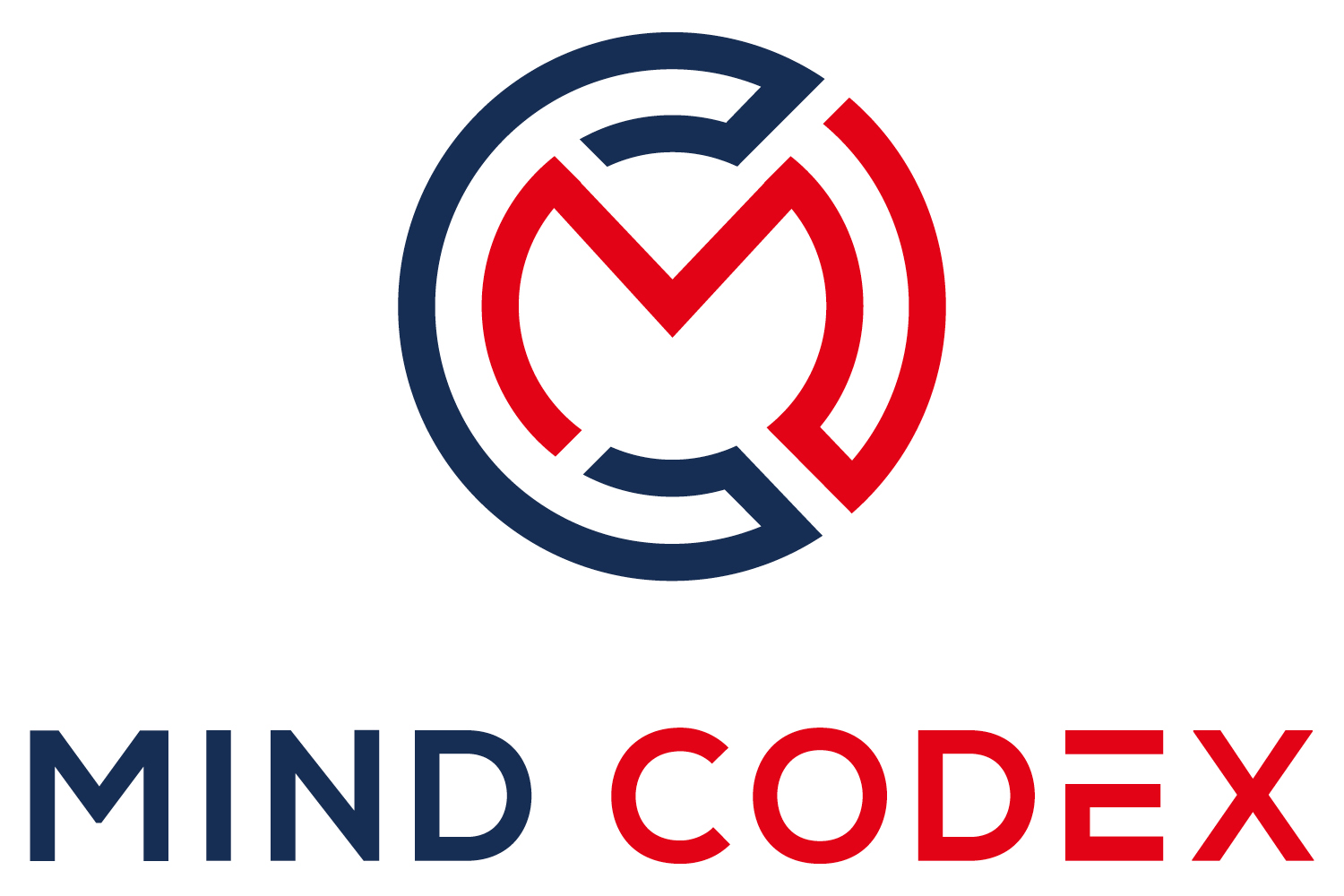 Mind Codex GmbH
Panoramastraße 16, 65199 Wiesbaden
0611-7167670
info@mindcodex.de
www.mindcodex.de
Hall: Halle 1
Stand: F.45-4
---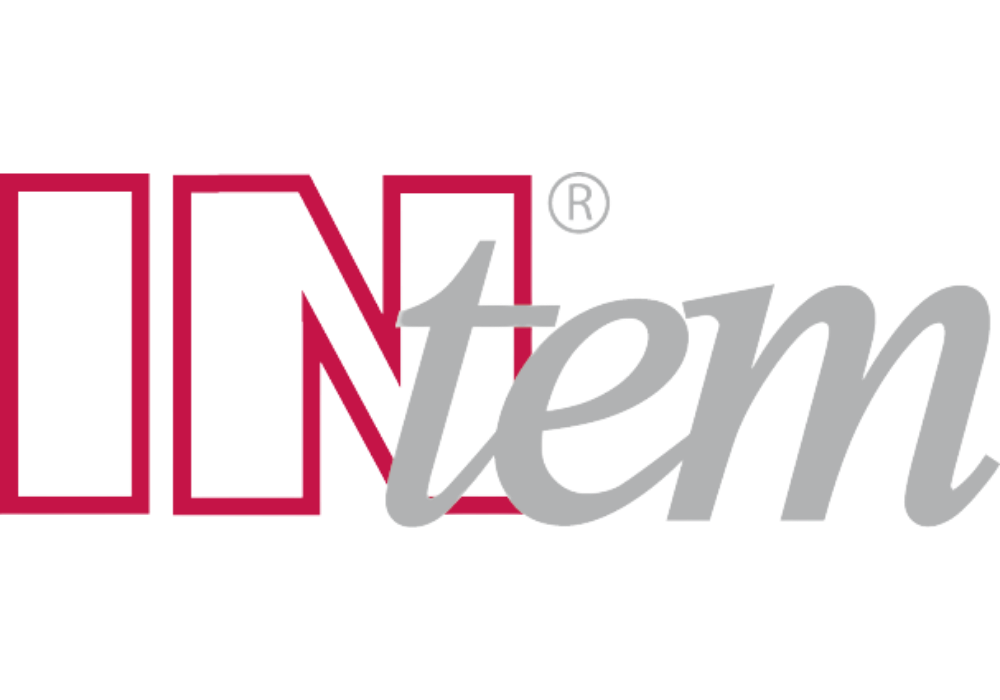 INtem Trainergruppe Seßler&Partner GmbH
Mallaustr., 69-73, D-68219 Mannheim
0621438760
info@intem.de
https://www.intem.de
Hall: Halle 1
Stand: E.40
---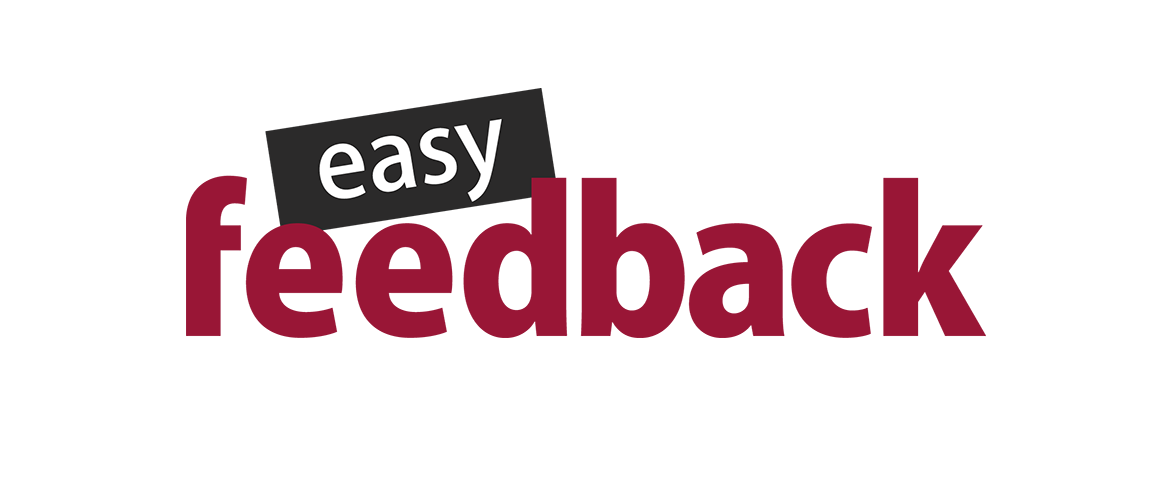 easyfeedback GmbH
Ernst-Abbe-Straße 4, 56070 Koblenz
0261 96098751
kontakt@easy-feedback.de
https://www.easy-feedback.de
---

easySoft. GmbH
Konrad-Zuse-Weg 2, 72555 Metzingen
+49 7252 5833-0
info@easysoft.de
https://www.easysoft.de/
Hall: Halle 1
Stand: F.07
---

easylearn Deutschland GmbH
Donnersbergweg 3, 67059 Ludwigshafen, Rheinland-Pfalz
+41433227200
info@easylearn.ch
https://www.easylearn.ch/de/
Hall: Halle 1
Stand: H.25
---

mITSM GmbH
Ridlerstraße 57, 80339 München
089444431880
info@mitsm.de
https://www.mitsm.de/
Hall: Halle 1
Stand: G.38
---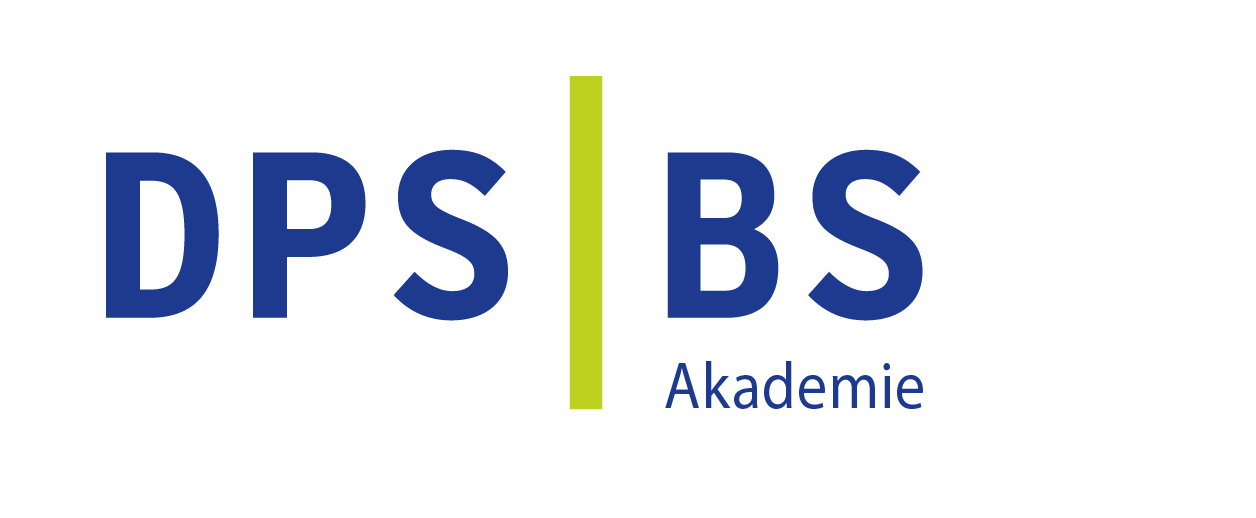 DPS | Business Solutions Akademie
Am Moosfeld 3, 81829 München
+49 89 248835 296
akademie@dps-bs.de
https://www.dps-bs.de/unternehmen/events.html
Hall: Halle 1
Stand: H.43
---

INFO GmbH - Institut für Organisationen
Kloster Arnsburg, 35423 Lich
06404-9404-0
info@info-home.org
https://www.info-home.org/
Hall: Halle 1
Stand: F.45-1
---

reteach by Susell GmbH
Rosenthaler Str. 38, 10178 Berlin
+49 30 235 939580
hello@reteach.com
www.reteach.com
Hall: Halle 1
Stand: G.33
Excecutive Development & Management
---
Organizational development
---
Personnel development
---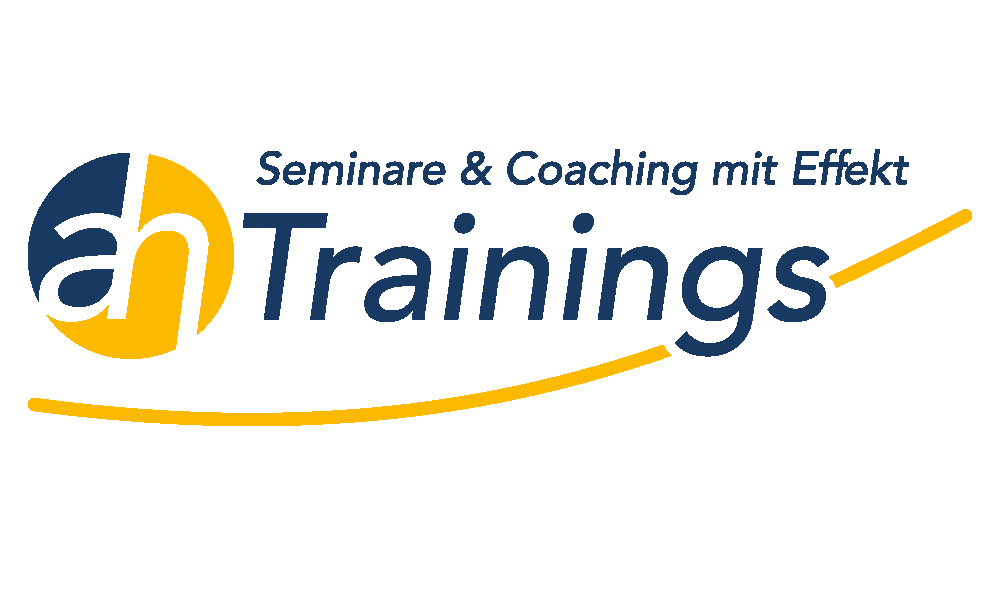 ah Trainings
Hochstr. 10, 85235 Odelzhausen
08134 22399 32
post@ah-Trainings.de
www.ah-Trainings.de
Hall: Halle 1
Stand: F.45-6
---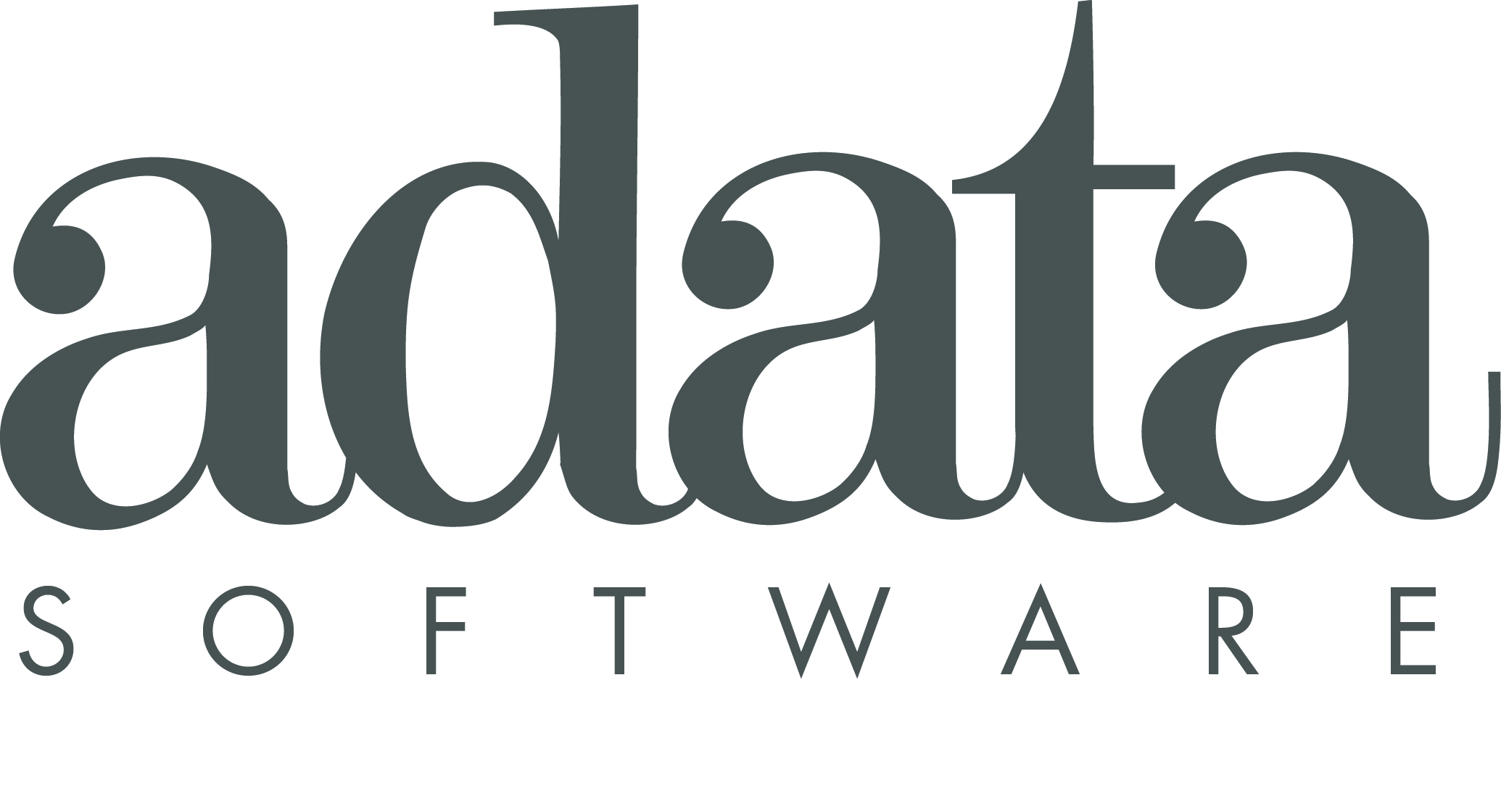 adata Softare GmbH
Windmühlenstr. 15
04231-804203
vertrieb@adata.de
www.adata.de
Hall: Halle 1
Stand: E.07
Potential measurement processes
---
Communication Training, rhetoric
---
Intercultural training/languages
---
Time management, office organisation
---
Learning methods and creativity techniques
---
Strategic personnel development
---
Marketing/sales
---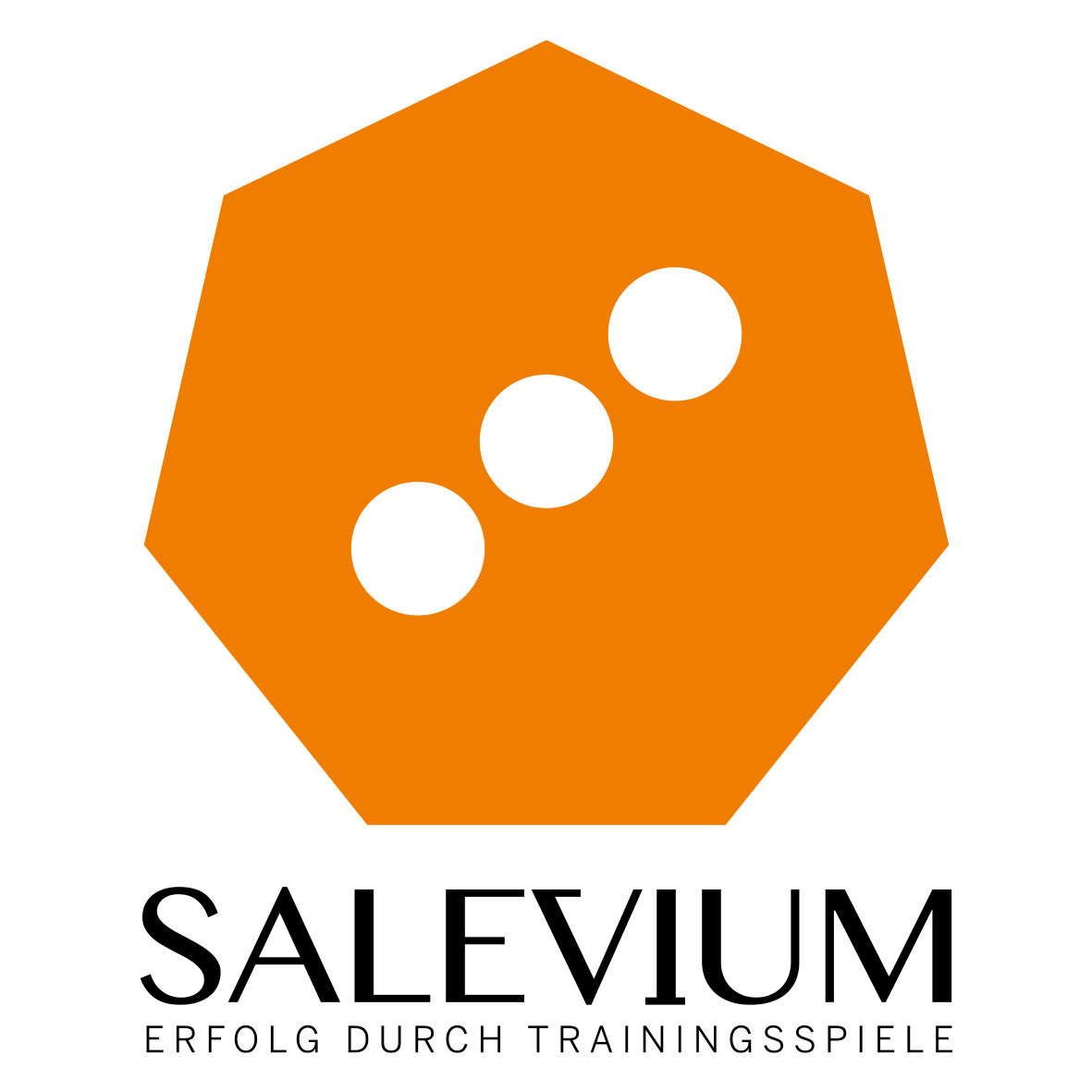 SALEVIUM
Gierlichsstraße 7, D-52134 Herzogenrath
024063039439
spiele@salevium.de
https://www.salevium.de/
Hall: Halle 1
Stand: A.32-5
---

Picture Framing GmbH
Eichenstraße 15, D-87648 Aitrang
+49 8343 78 59 99 4
info@mozaik-app.com
www.mozaik-app.com
Hall: Halle 1
Stand: A.32-17
Vocational Training oder Professional Development
---
Vocational and Professional training for trainers
---
Language learning software
---
HR training & further education
---
E-Learning & Development
---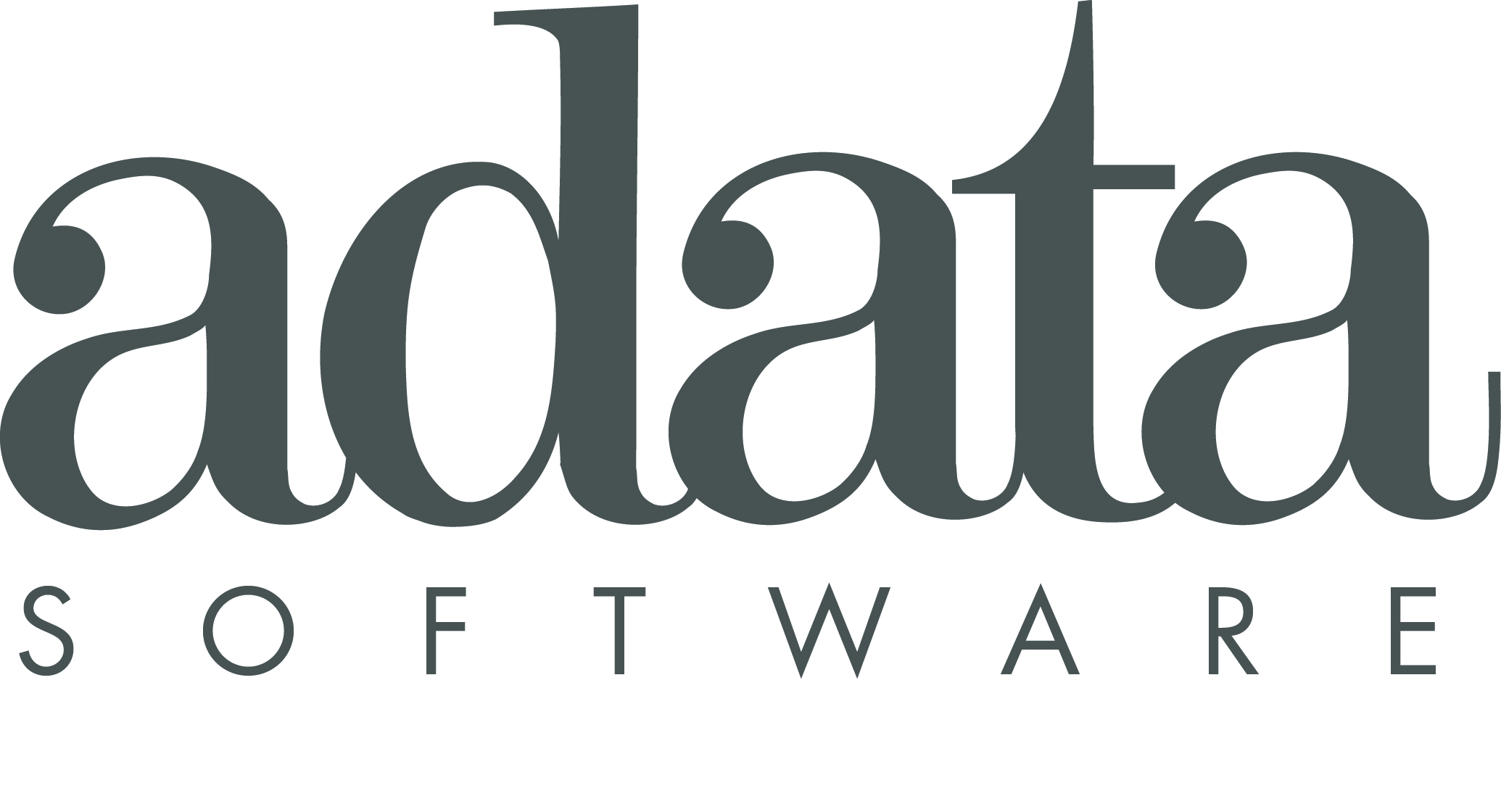 adata Softare GmbH
Windmühlenstr. 15
04231-804203
vertrieb@adata.de
www.adata.de
Hall: Halle 1
Stand: E.07
E-Learning/Blended Learning
---
Digital learning platforms
---
E-learning consultancy/services
---
Blended Learning consultancy/services
---
Learning management systems
---
Future of Work
---

triangility GmbH
triangility GmbH | Am Alten Gaswerk 13 | 86156 Augsburg
0151-22375978
mpohl@triangility.com
www.triangility.com
Hall: Halle 1
Stand: F.24
---
Rol Ergo GmbH
Kasseler Landstraße 5, D-37213 Witzenhausen
+491729700796
peter.feldmann@rolgroup.com
www.rol.io
Hall: Halle 1
Stand: C.05
---

LEITZ ACCO Brands GmbH & Co KG
Siemensstraße 64, D-70469 Stuttgart
0711 81030
germanyinfo@acco.com
https://www.leitz.com/
Hall: Halle 1
Stand: H.22
---

Corrente AG
Martensdamm 6, D-24103 Kiel
0431-6005890
info@corrente.de
www.corrente.de
Hall: Halle 1
Stand: K.37
---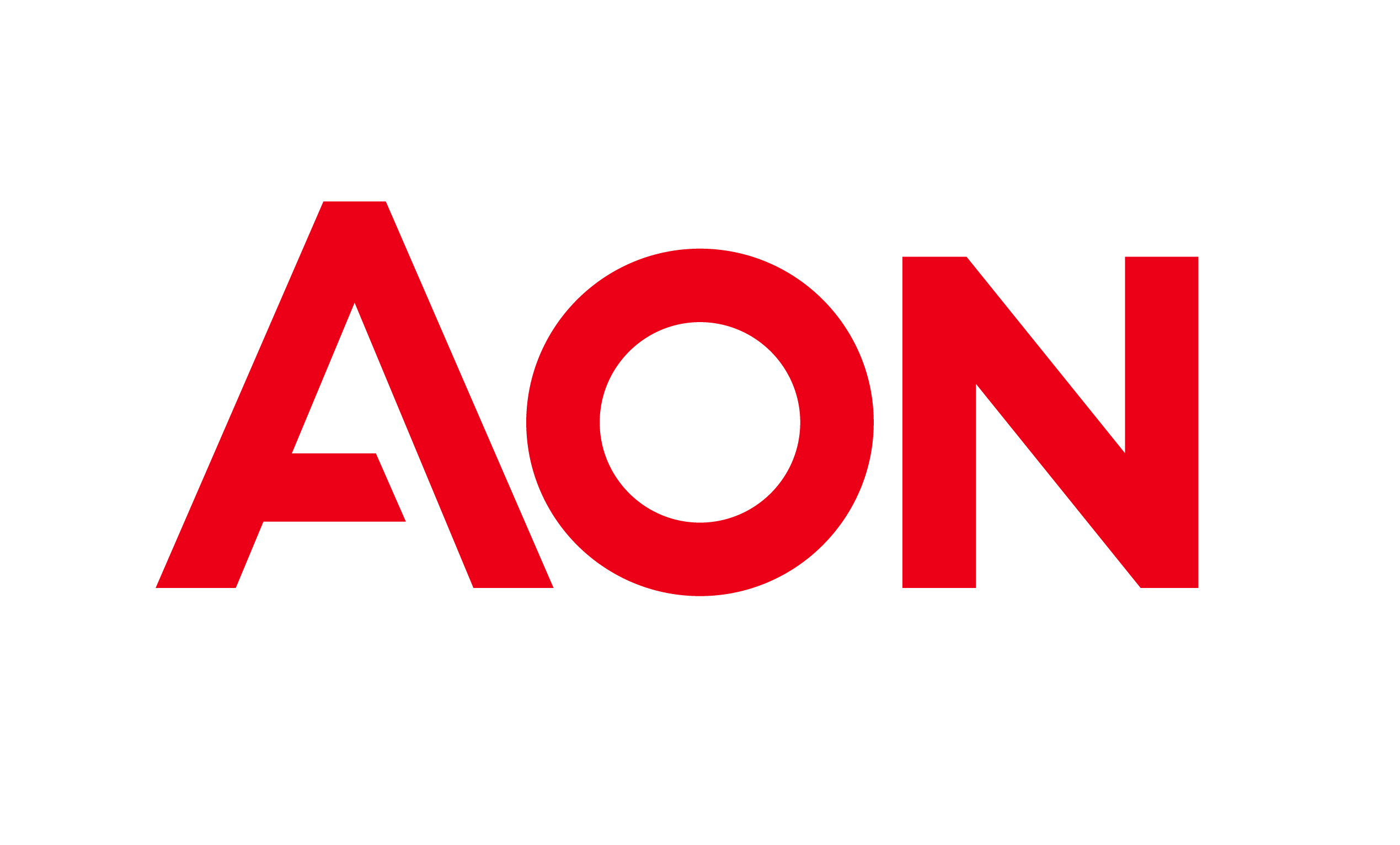 Aon
Caffamacherreihe 16, 20355 Hamburg
+49 (0)40 3605-0
health-benefits@aon.de
www.aon.com/germany
Leadership, Culture & Mindset
---

Value
Mainstraße 5 95444 Bayreuth
0921 530305 80
info@liotec.org
https://valueapp.de/
Hall: Halle 1
Stand: F.14
---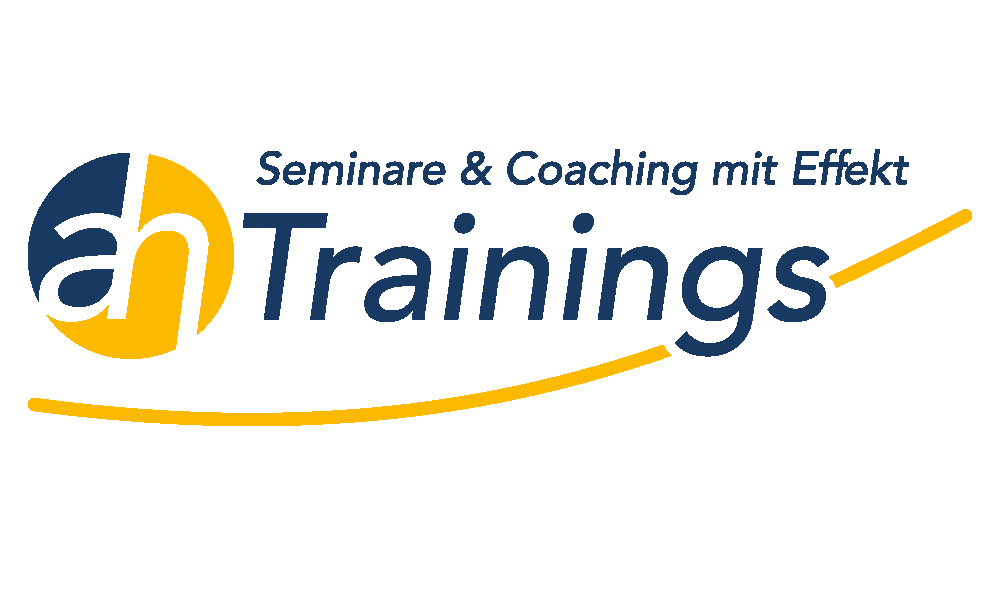 ah Trainings
Hochstr. 10, 85235 Odelzhausen
08134 22399 32
post@ah-Trainings.de
www.ah-Trainings.de
Hall: Halle 1
Stand: F.45-6
Mobile Solution, Digital HR
---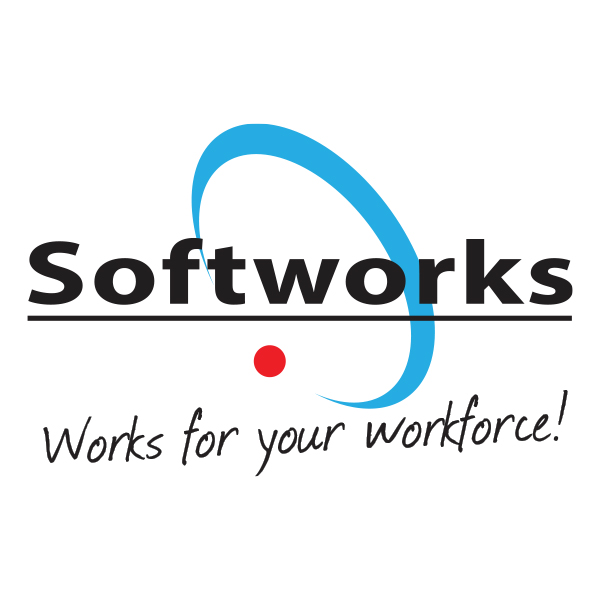 Softworks Workforce Management
111 Main Street, Bray, Co. Wicklow, Irland
+49 176 57890915
hello@softworks.com
www.softworks.com
Hall: Halle 1
Stand: B.08
Digital Technlogies, Whiteboards, Tablet-PC
---
Workspace / Work environment / workplace design
---
Corporate Health
---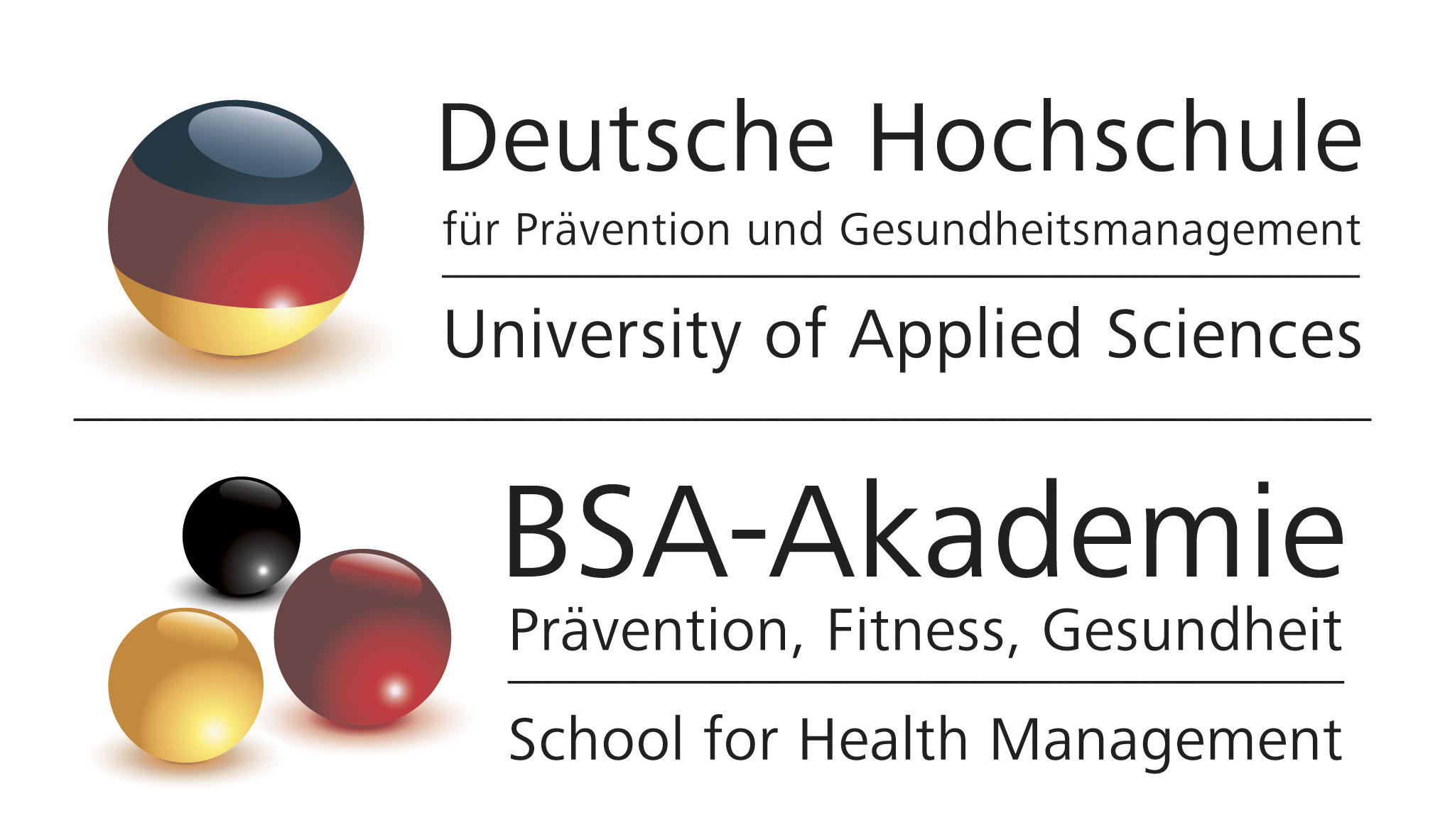 Deutsche Hochschule für Prävention und Gesundheitsmanagement / BSA-Akademie
Hermann-Neuberger-Sportschule 3, 66123 Saarbrücken (Zentrale)
+49 681 6855 0
info@dhfpg-bsa.de
www.dhfpg-bsa.de
Hall: Halle 1
Stand: J.07
---

Gymondo GmbH
Ritterstraße 12, 10969 Berlin
0151 2246 3064
corporate.health@gymondo.com
https://corporatehealth.gymondo.com/de
Hall: Halle 1
Stand: K.15
---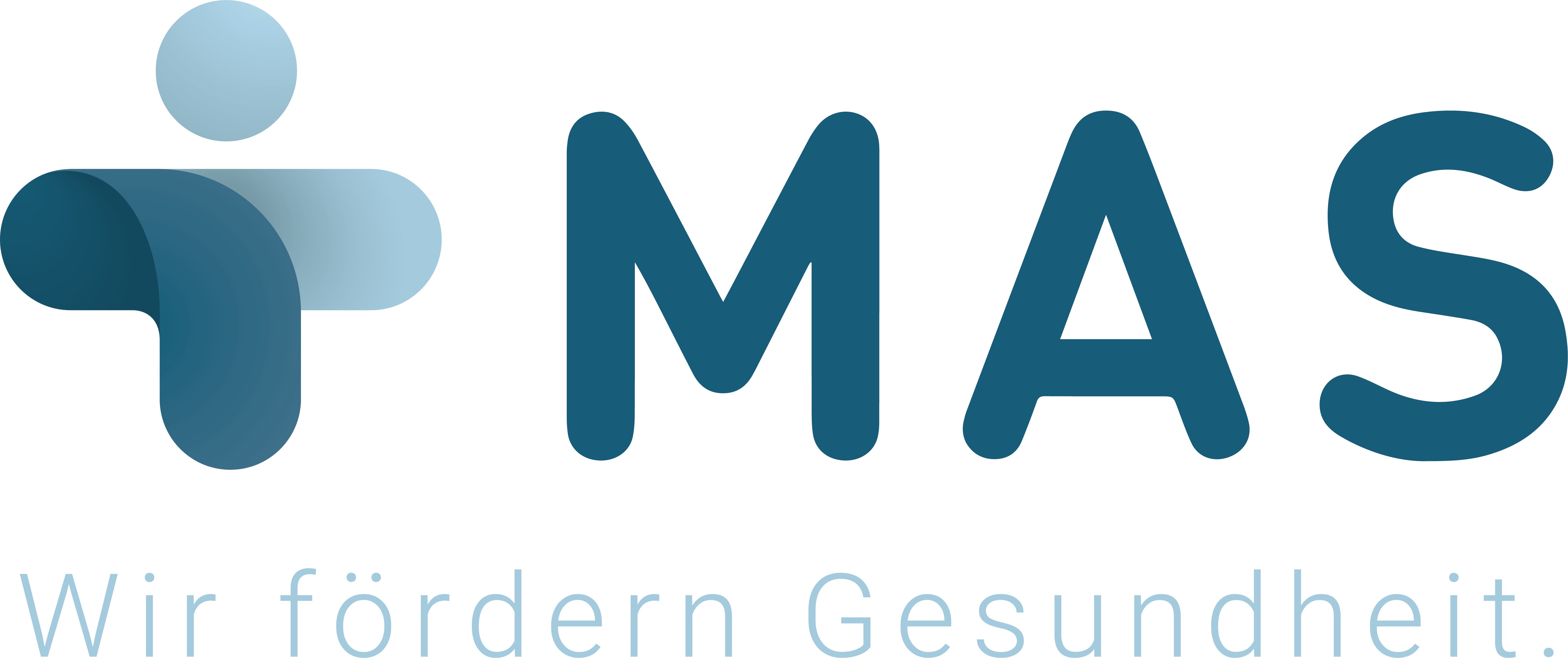 Medical Airport Service GmbH
Hessenring 13a, 64546 Mörfelden-Walldorf
06105 3413 130
vertrieb@medical-gmbh.de
www.medical-airport-service.de
Hall: Halle 1
Stand: I.06
---

Likeminded
Charlottenstr. 13, 10969 Berlin
+49 30 30809436
info@likeminded.care
https://www.likeminded.care/
Hall: Halle 1
Stand: A.32-26
---
OpenUp
Dircksenstrasse 3, 10179 Berlin
+49 30 30808172
lukasvanremmerden@openup.com
openup.de/unternehmen/
Hall: Halle 1
Stand: J.22
---

nilo.health
Oranienstraße 6, D-10997 Berlin
+49 176 41664678
support@nilohealth.com
www.nilohealth.com
Hall: Halle 1
Stand: J.10
---

Teamfit GmbH
Teamfit GmbH
015785138055
sebastian.brunner@teamfit.eu
www.teamfit.eu
Hall: Halle 1
Stand: K.20-5
---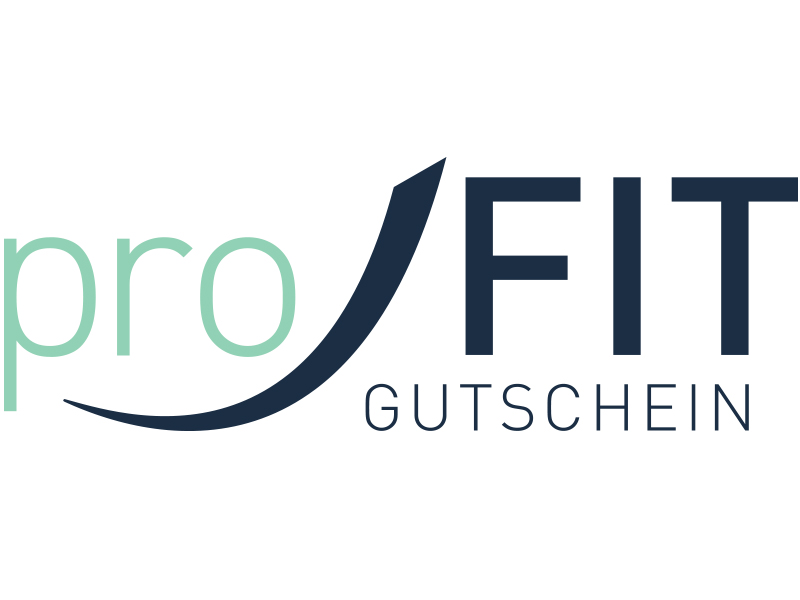 proFIT GmbH
Freiheitstr. 11, D-40699 Erkrath
+49211929688514
kontakt@profit-gutschein.de
https://www.profit-gutschein.de/
Hall: Halle 1
Stand: K.17
---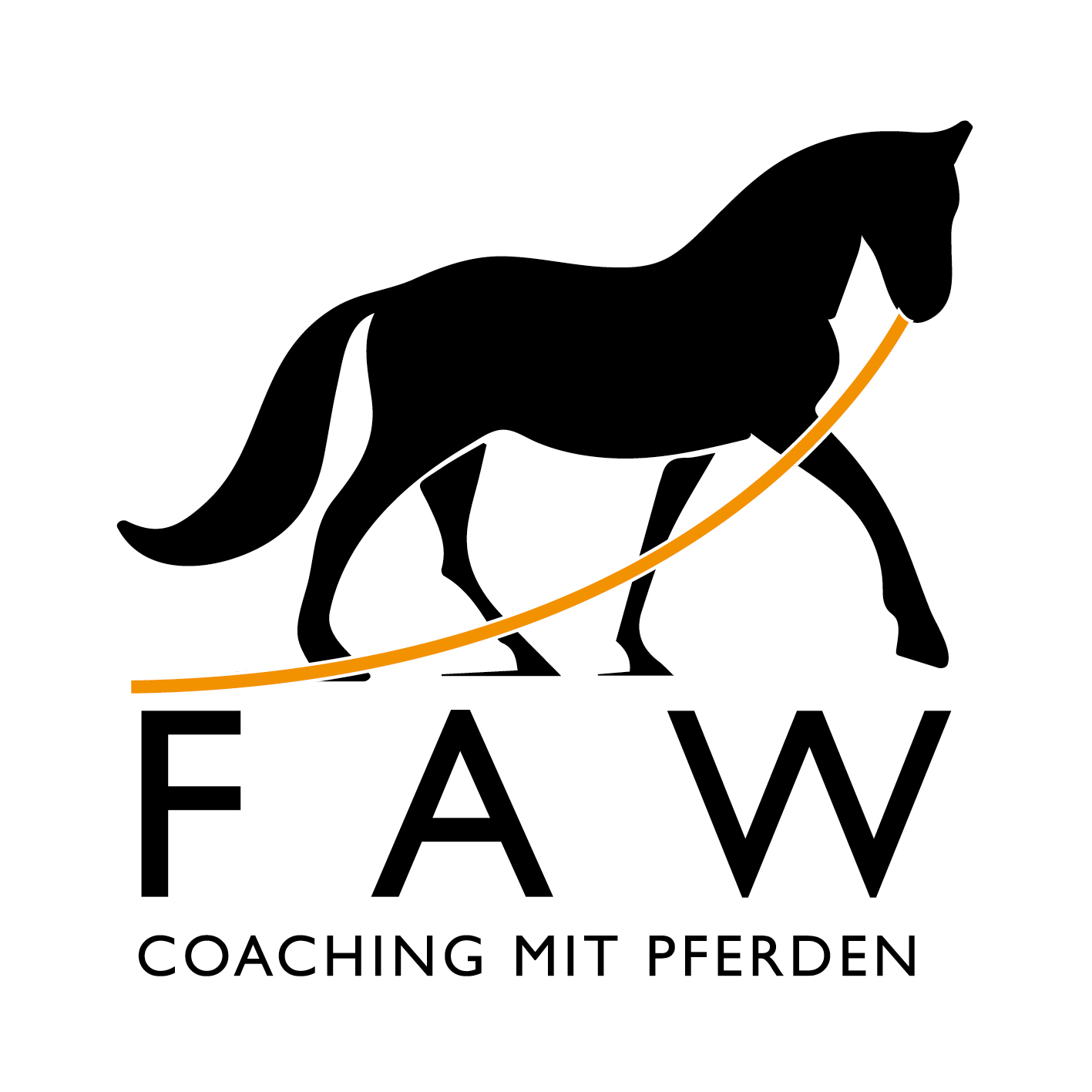 FAW Coaching & Prozessbegleitung
Lange Str. 97, 61440 Oberursel im Taunus
0172-5835434
info@faw-coaching.de
https://www.faw-coaching.de/
Hall: Halle 1
Stand: K.20-06
---
mein-dienstrad.de
Staulinie 14-15, D-26122 Oldenburg
0441 55 977 977
customercare@baronmobil.com
www.mein-dienstrad.de
Hall: Halle 1
Stand: K.19
---

EssWert GmbH & Co. KG
Rudolf-Clausius-Straße 66
0931/30519695
hallo@esswert.com
www.esswert.com
Hall: Halle 1
Stand: K.20-8
---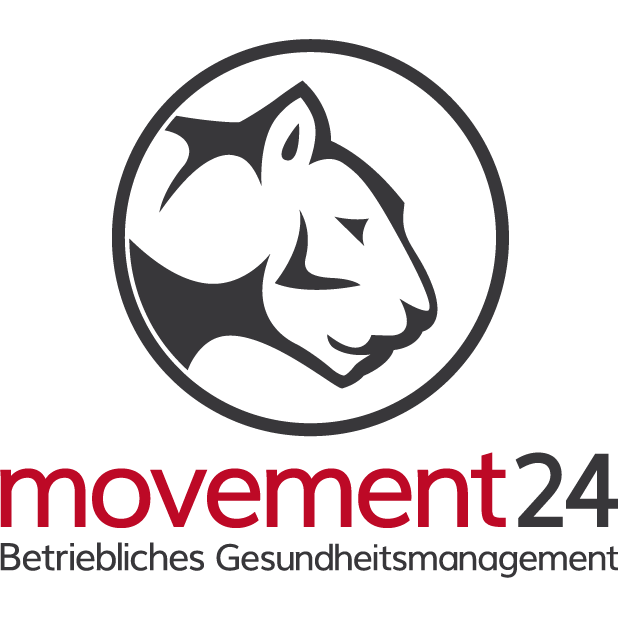 movement24 GmbH
Luisenstraße 62, D-80798 München
089-92779929
info@movement24.de
https://www.movement24.de/
Hall: Halle 1
Stand: K.11
---

LEITZ ACCO Brands GmbH & Co KG
Siemensstraße 64, D-70469 Stuttgart
0711 81030
germanyinfo@acco.com
https://www.leitz.com/
Hall: Halle 1
Stand: H.22
---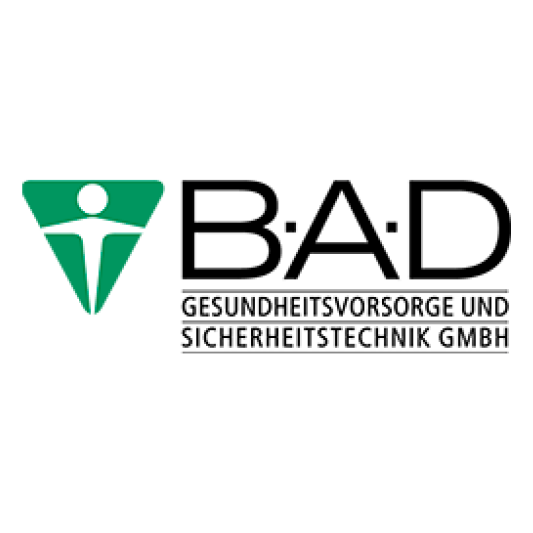 B·A·D Gesundheitsvorsorge und Sicherheitstechnik GmbH
Herbert-Rabius-Straße 1, 53225 Bonn
0800 124 11 88
info@bad-gmbh.de
https://www.bad-gmbh.de/
Hall: Halle 1
Stand: H.16
---

Deep Care GmbH
Königsallee 43, D-71638 Ludwigsburg
+49 176 544 16987
frederik.blohm@deep-care.de
https://deep-care.de/
Hall: Halle 1
Stand: J.18
---

Corrente AG
Martensdamm 6, D-24103 Kiel
0431-6005890
info@corrente.de
www.corrente.de
Hall: Halle 1
Stand: K.37
---
Fürstenberg Institut GmbH
Stuttgart I München I Hamburg I Berlin I Düsseldorf I Köln I Frankfurt I Münster I Hannover I Bonn
+49 (0) 40 / 38 08 20 - 333
sued@fuerstenberg-institut.de
www.fuerstenberg-institut.de
Hall: Halle 1
Stand: J.25
---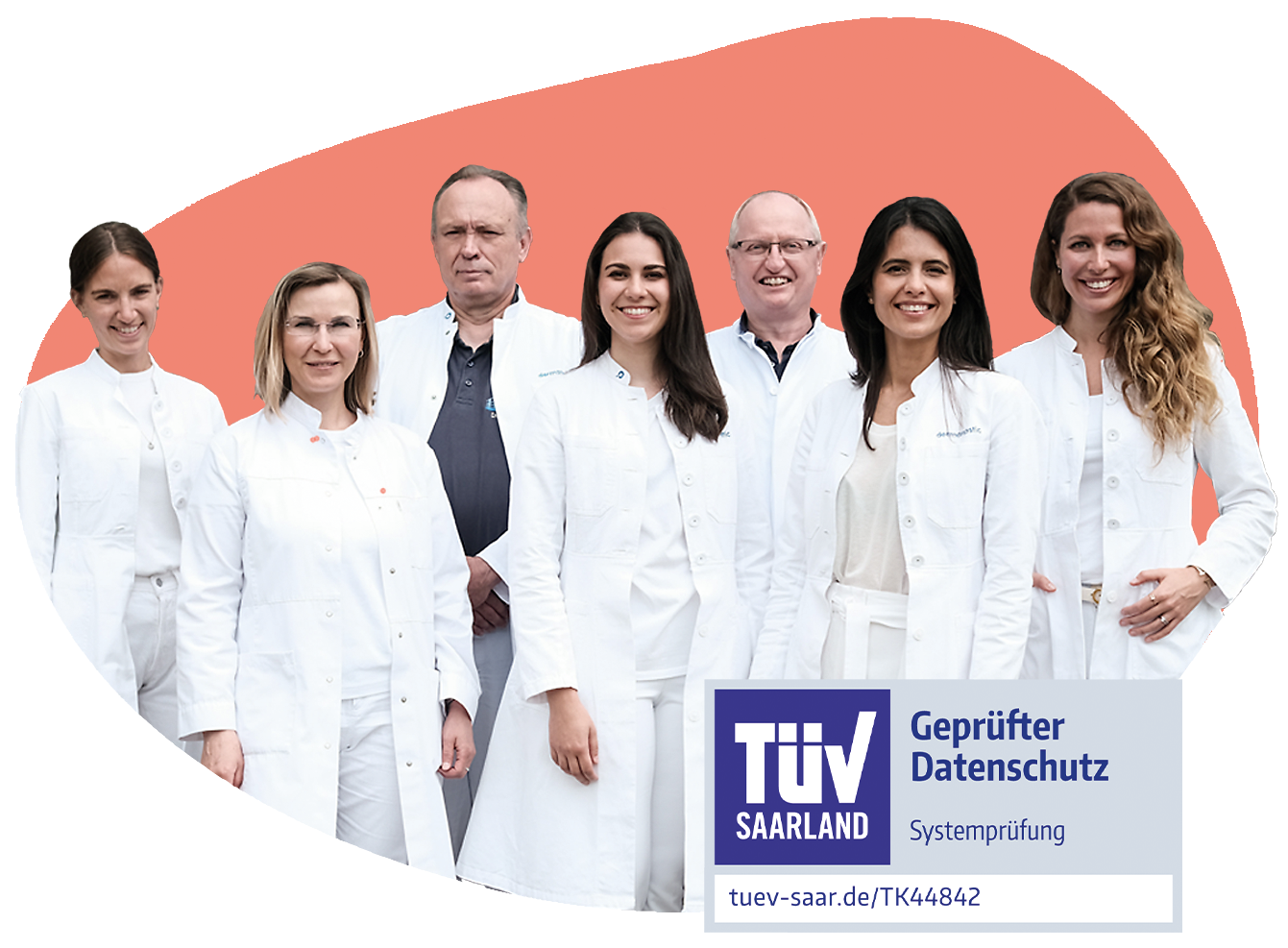 dermanostic - Hautarzt per App
Merowingerplatz 1, 40225 Düsseldorf
+49 152 0829 1563
p.lang@dermanostic.com
https://dermanostic.com/benefits/
---

KINASTIC
Badenerstrasse 47, CH-8004 Zürich
+41 44 552 48 11
hello@kinastic.com
https://www.kinastic.com/
Hall: Halle 1
Stand: I.31
---

Hanako GmbH
Lyonel-Feininger-Straße 28, 80807 München, Deutschland
+49 171 7691956
info@hanako-health.com
https://www.hanako-health.com/
Hall: Halle 1
Stand: K.20-15
---

GesundheitsTicket GmbH - Deutsches Netzwerk für betriebliche Gesundheitsvorsorge
Kollwitzstraße 77, 10435 Berlin
0335 233 861 91
info@gesundheitsticket.de
https://www.gesundheitsticket.de
Hall: Halle 1
Stand: J.04
---

FAVOX GmbH
Sierichstraße 18, D-22301 Hamburg
040–27 811 811
kontakt@favox.de
https://www.favox.de/
---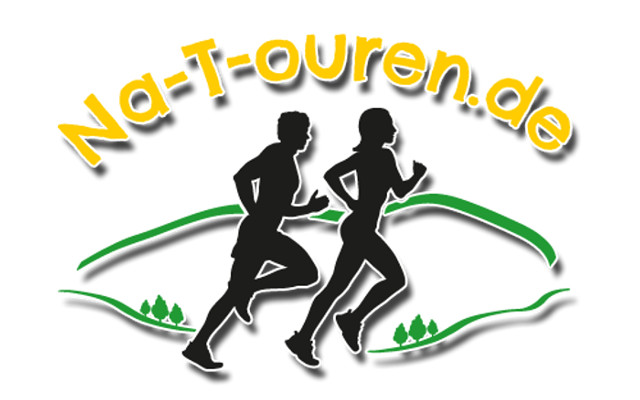 Na-T-ouren GmbH & Co. KG
Marktplatz 16
056224090790
Info@na-t-ouren.de
www.na-t-ouren.de
---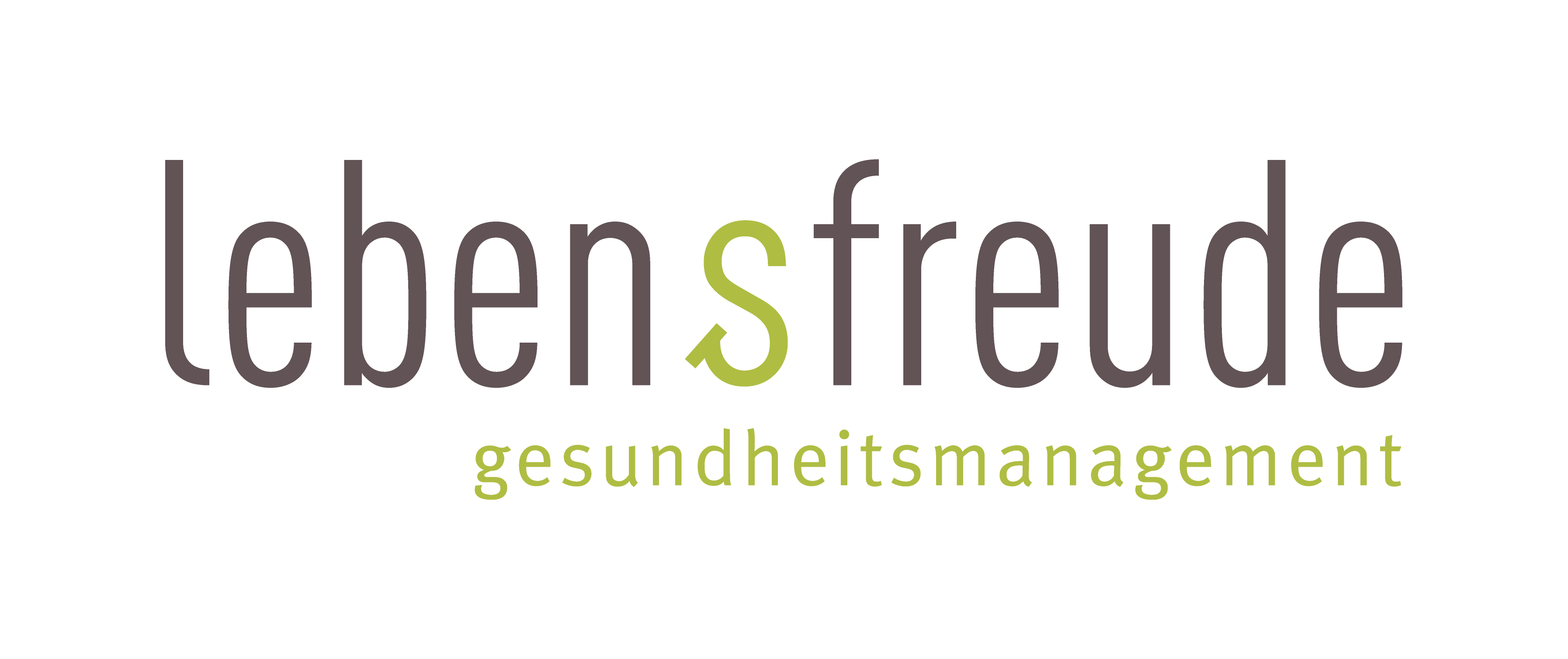 lebensfreude gesundheitsmanagement
Willi-Graf-Straße 34
+49 (0) 176 22324981
freude@lebensfreude-gesundheit.de
www.lebensfreude-gesundheit.de
---
Tourismusverband Wipptal in Tirol
1 Rathaus
+491633966210
p.hanrieder@wipptal.at
www.gesundheitswandern.at
Hall: Halle 1
Stand: K.20-19
Prevention and health diagnostics
---
Occupational health management
---
Employee Assistance Program (EAP)
---
Advising by occupational psychological stress
---
Occupational rehabilitation management
---
Health oriented office furniture and workplace design
---
Health and wellness facilities/Hotels
---
Business catering and healty food
---
Consulting for Health promotion within company processes and solution
---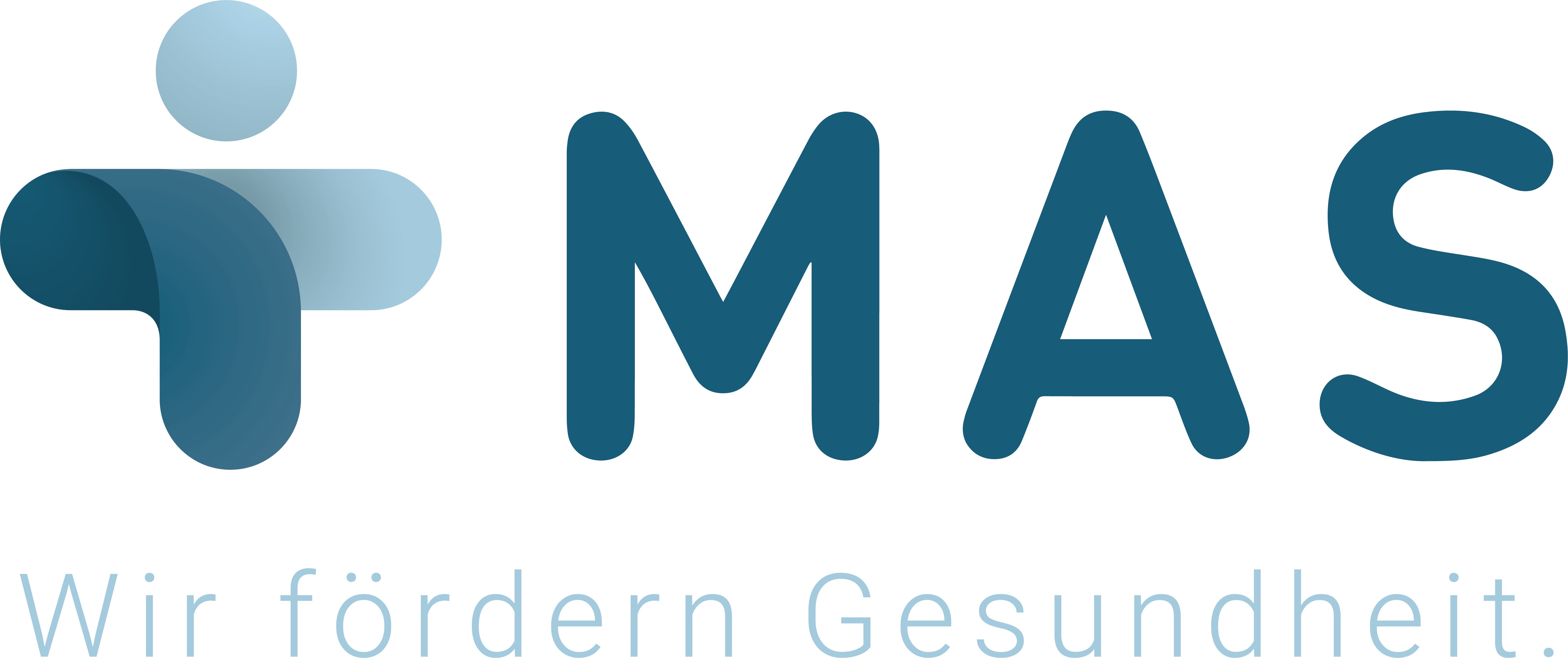 Medical Airport Service GmbH
Hessenring 13a, 64546 Mörfelden-Walldorf
06105 3413 130
vertrieb@medical-gmbh.de
www.medical-airport-service.de
Hall: Halle 1
Stand: I.06
---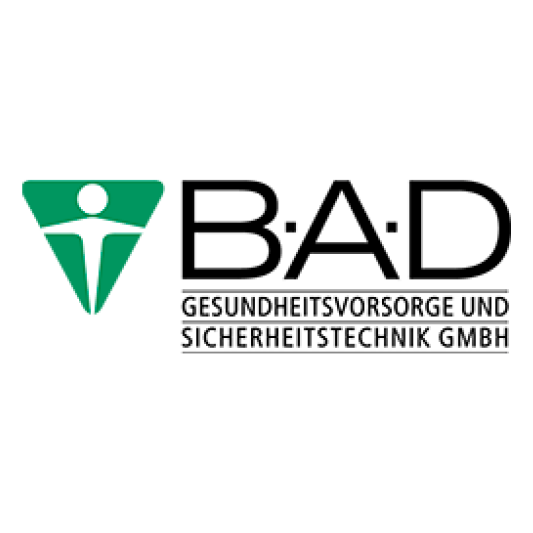 B·A·D Gesundheitsvorsorge und Sicherheitstechnik GmbH
Herbert-Rabius-Straße 1, 53225 Bonn
0800 124 11 88
info@bad-gmbh.de
https://www.bad-gmbh.de/
Hall: Halle 1
Stand: H.16
Health promotion services
---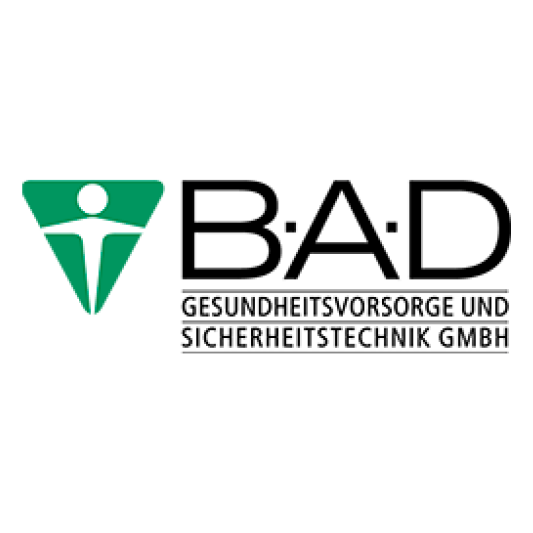 B·A·D Gesundheitsvorsorge und Sicherheitstechnik GmbH
Herbert-Rabius-Straße 1, 53225 Bonn
0800 124 11 88
info@bad-gmbh.de
https://www.bad-gmbh.de/
Hall: Halle 1
Stand: H.16
External employee consulting
---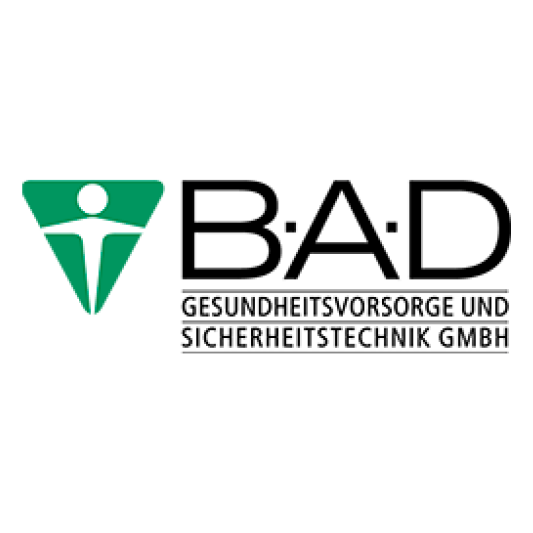 B·A·D Gesundheitsvorsorge und Sicherheitstechnik GmbH
Herbert-Rabius-Straße 1, 53225 Bonn
0800 124 11 88
info@bad-gmbh.de
https://www.bad-gmbh.de/
Hall: Halle 1
Stand: H.16
---

Corrente AG
Martensdamm 6, D-24103 Kiel
0431-6005890
info@corrente.de
www.corrente.de
Hall: Halle 1
Stand: K.37
Medical devices and diagnostics
---
Digital solutions for promotion of operational health
---

KINASTIC
Badenerstrasse 47, CH-8004 Zürich
+41 44 552 48 11
hello@kinastic.com
https://www.kinastic.com/
Hall: Halle 1
Stand: I.31
Seminars for corporate rehabilitation management
---
Fitness equipment & conceptual design
---
Employment protection, safety at work
---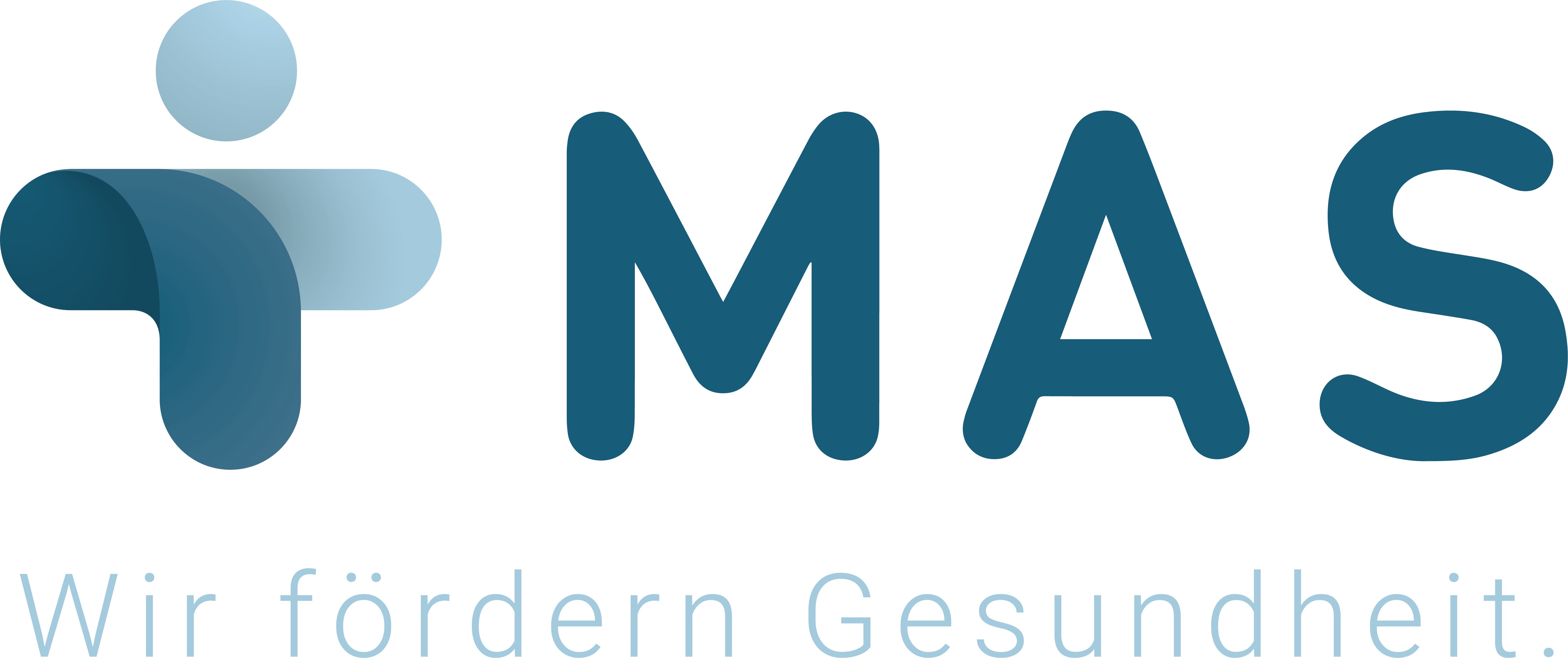 Medical Airport Service GmbH
Hessenring 13a, 64546 Mörfelden-Walldorf
06105 3413 130
vertrieb@medical-gmbh.de
www.medical-airport-service.de
Hall: Halle 1
Stand: I.06
---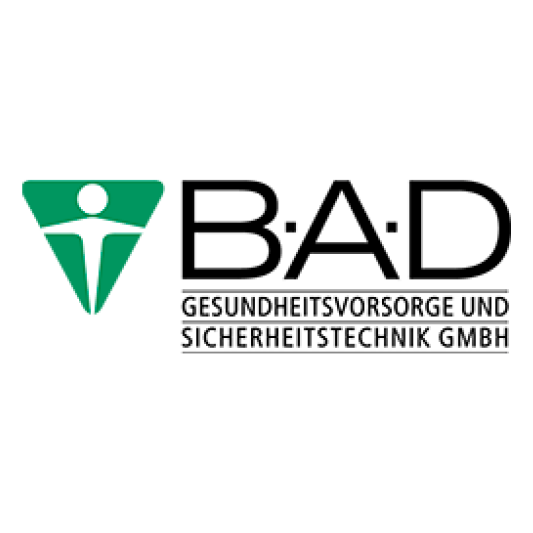 B·A·D Gesundheitsvorsorge und Sicherheitstechnik GmbH
Herbert-Rabius-Straße 1, 53225 Bonn
0800 124 11 88
info@bad-gmbh.de
https://www.bad-gmbh.de/
Hall: Halle 1
Stand: H.16
HR consulting, management consulting, legal advice
---

triangility GmbH
triangility GmbH | Am Alten Gaswerk 13 | 86156 Augsburg
0151-22375978
mpohl@triangility.com
www.triangility.com
Hall: Halle 1
Stand: F.24
---

Corrente AG
Martensdamm 6, D-24103 Kiel
0431-6005890
info@corrente.de
www.corrente.de
Hall: Halle 1
Stand: K.37
HR consulting/human resource management
---
Recruitment/selection of personnel
---
Tests for employee selection
---
Potential measurement processes
---
Employee retention
---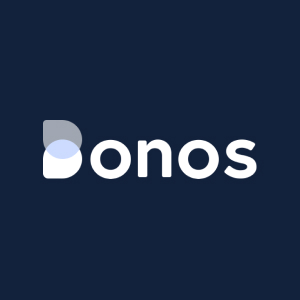 Bonos.io
Bahnhofstraße 24, D-94032 Passau
+49 (0) 8723 - 20 70 20
info@bonos.io
https://bonos.io/
Hall: Halle 1
Stand: A.32-4
---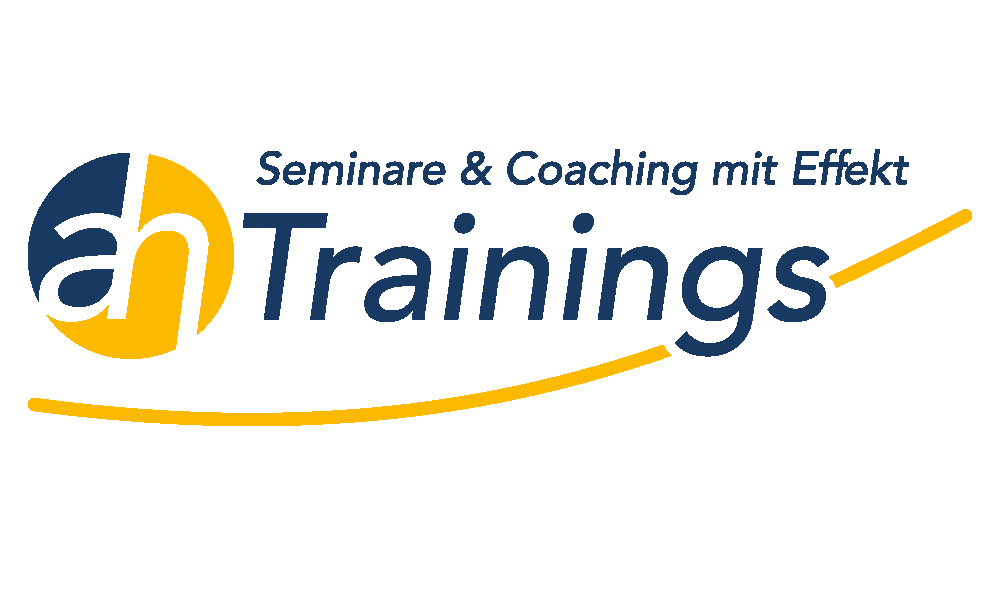 ah Trainings
Hochstr. 10, 85235 Odelzhausen
08134 22399 32
post@ah-Trainings.de
www.ah-Trainings.de
Hall: Halle 1
Stand: F.45-6
Business Process Outsourcing (BPO)
---
Residence and work permits
---
International HR management
---
Incomings/International employment
---
Incoming / International skilled employees
---
Services
---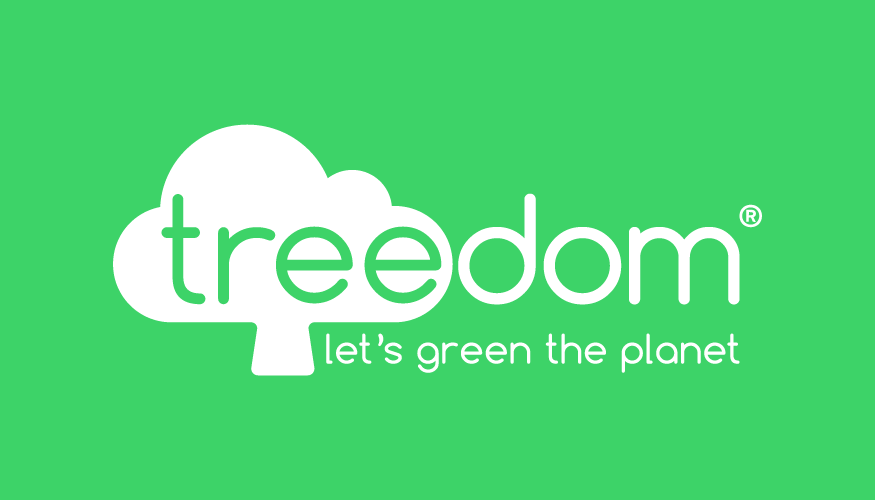 Treedom Deutschland GmbH
c/o Impact Hub, Gotzinger Str. 8, 81371 München
+49 (0) 892 351 33 65
info@treedom.net
https://www.treedom.net/de/
Hall: Halle 1
Stand: D.37
---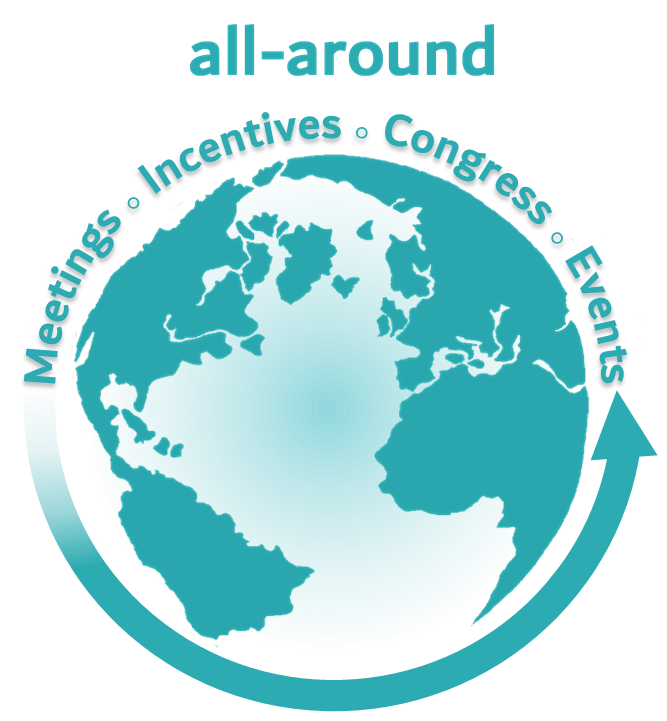 all-around GmbH
Salzstraße 9, D-79098 Freiburg
076142963015
info@all-around-mice.com
https://www.all-around-mice.de
Hall: Halle 1
Stand: D.26
---

SOFT-CONSULT Häge GmbH
Riedheimer Straße 5, D-89129 Langenau
07345 9611-0
sc@soft-consult.net
https://www.soft-consult.net/
Hall: Halle 1
Stand: E.07
---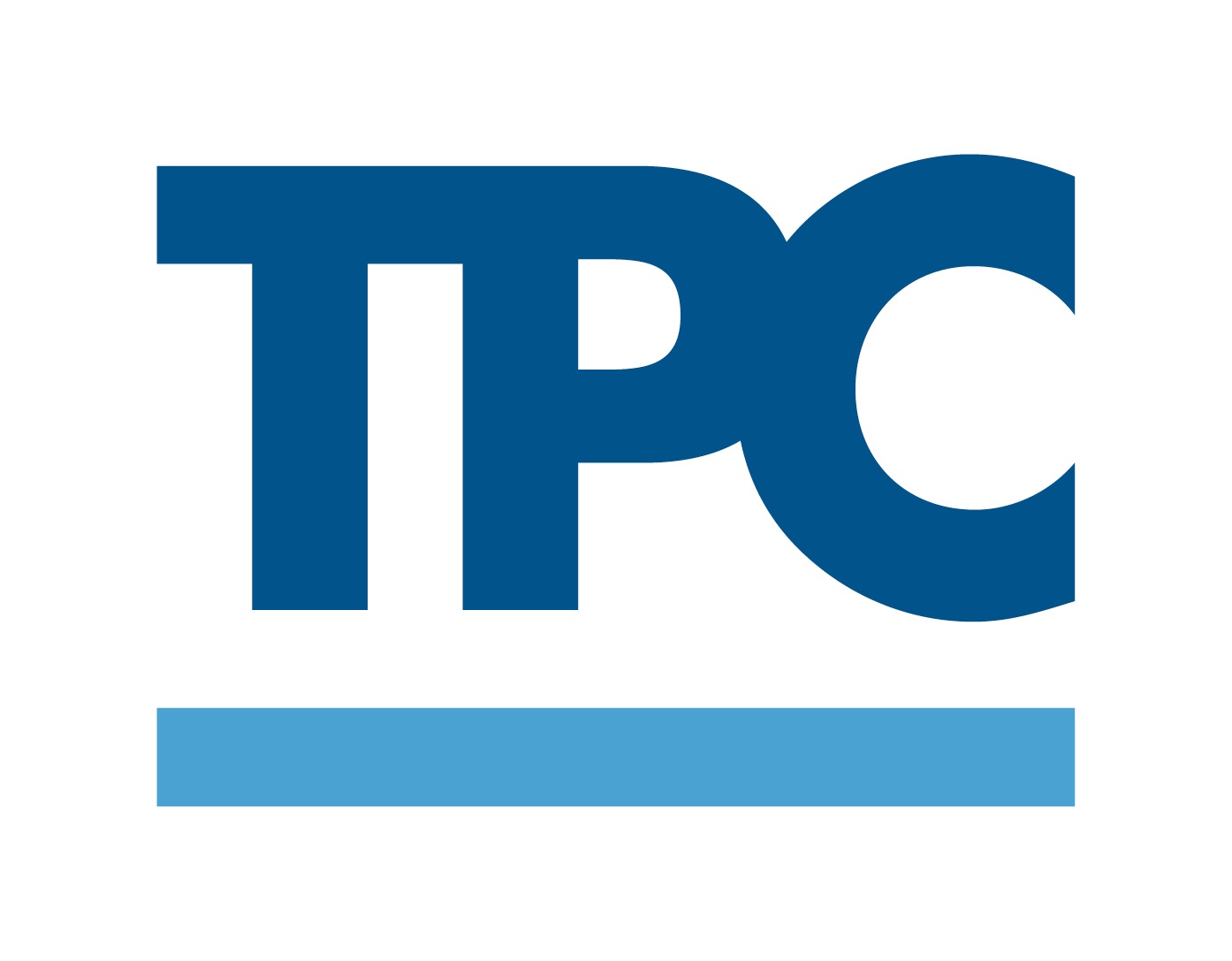 TPC - betriebliche Benefits
Ernst- Abbe- Straße 15, 07743 Jena
Jan Bunk
jan.bunk@mlp.de
https://www.tpc-vorsorge.de
Hall: Halle 1
Stand: A.32-20
Health insurance companies
---
Workplace integration of disabled employees
---
Incentives
---

Value
Mainstraße 5 95444 Bayreuth
0921 530305 80
info@liotec.org
https://valueapp.de/
Hall: Halle 1
Stand: F.14
Social networks / portals
---
Employee portals
---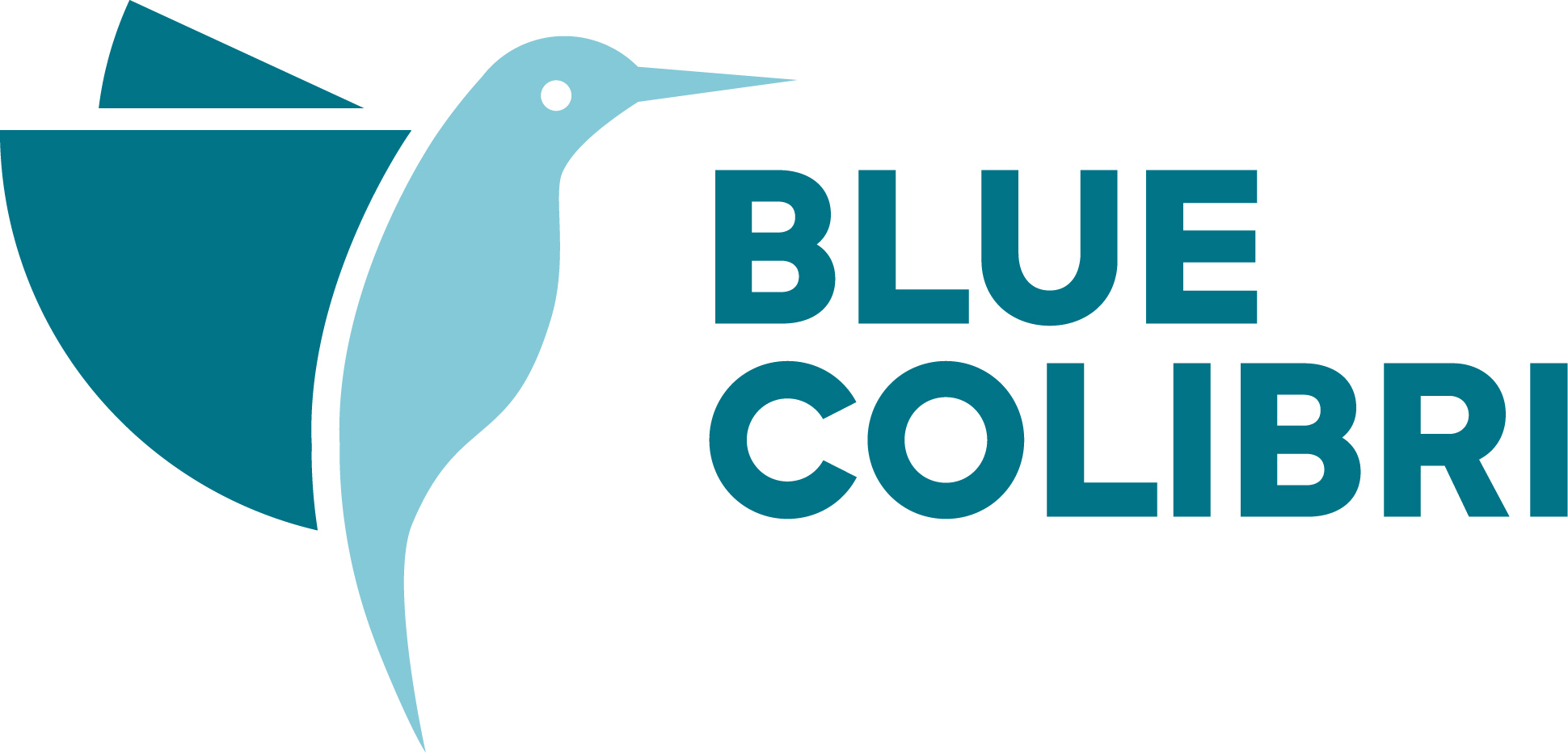 Blue Colibri Employee Platform
Tölgyfa u. 24. H-1027 Budapest
+49 621 445 99 392
gabor.nemet@bluecolibriapp.com
https://de.bluecolibriapp.com/
Hall: Halle 1
Stand: A.32-37
Market research institutes
---
Payroll accounting
---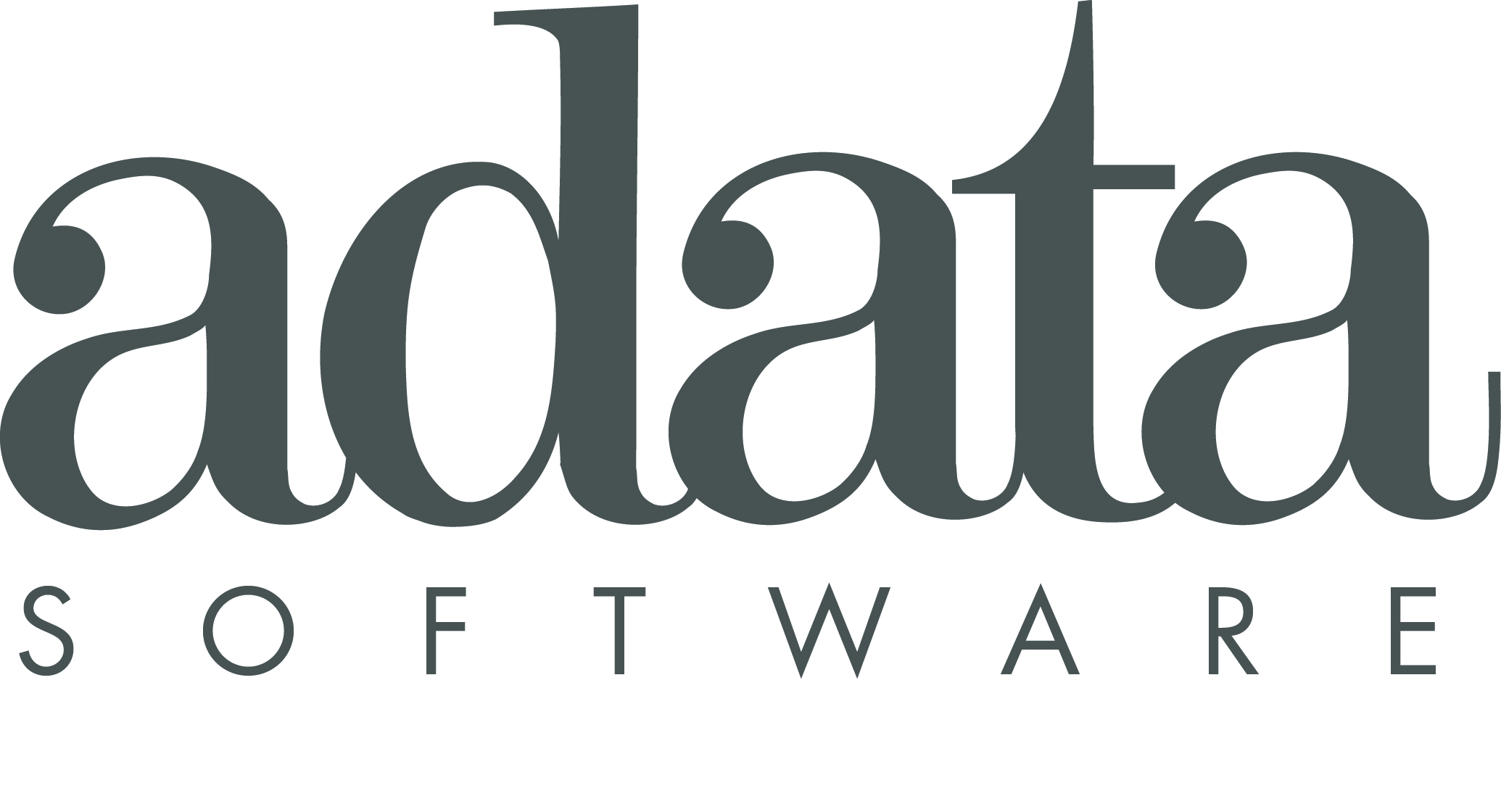 adata Softare GmbH
Windmühlenstr. 15
04231-804203
vertrieb@adata.de
www.adata.de
Hall: Halle 1
Stand: E.07
Seminar and congress locations
---
Authorities, media (print, online, radio), institutions
---
Trade magazines for human resources
---
Trade magazines for corporate health
---
Trade magazines for healthcare management
---
Trade magazines for further education and training
---
Trade magazines for labour legislation
---
Trade magazines for payroll accounting
---